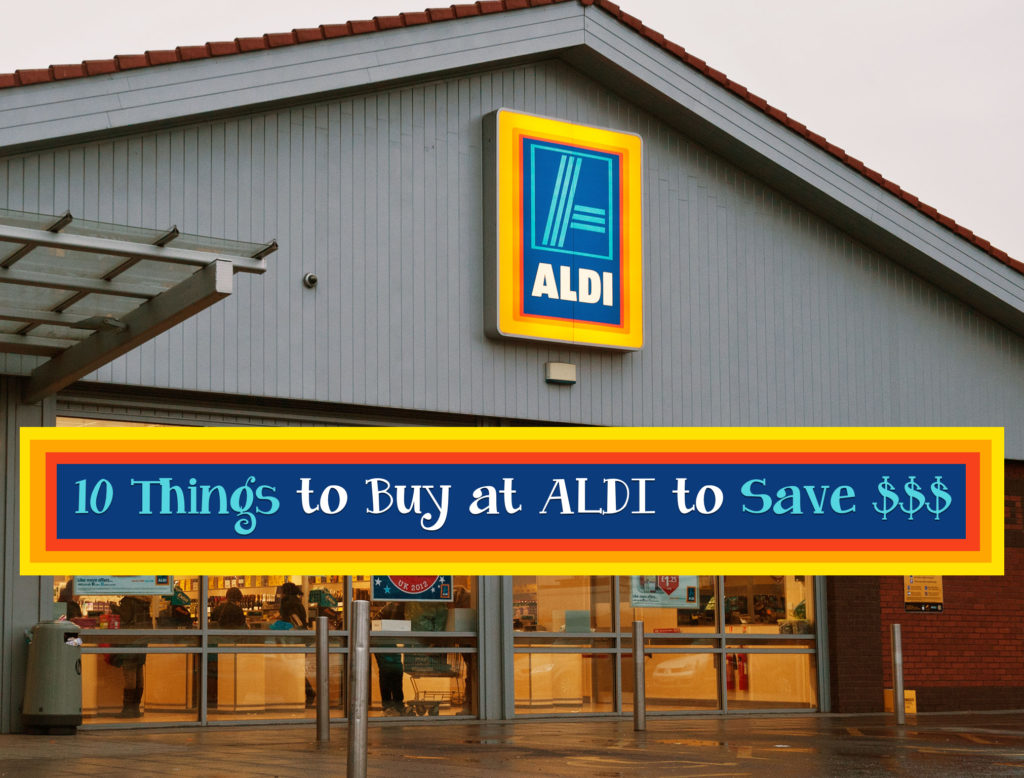 Milk – Milk is always significantly cheaper at ALDI than any other grocery store. At my local ALDI, milk is $2.29 for a gallon whereas at Walmart it cost $3.45. Of course, depending on where you live, these prices will be different, but I guarantee that milk will always be cheaper at ALDI, regardless of where you live.
Eggs – Again, there is a big difference in prices between ALDI and other supermarkets. A couple of weeks ago, a carton of eggs was on sale for $0.69 there, which is the lowest price I've seen them in a long time. The average price at grocery stores around here is $1.50, and ALDI's eggs are always less than $0.99. I have noticed that prices seem to fluctuate every week on milk and eggs, but ALDI's prices have always been at least 40% cheaper than its competitors, if not more.
Bread – You can't beat $0.85 for a loaf of bread. They also have $0.65 hot dog and hamburger buns; a couple of weeks ago they went on sale for $0.37!
Cereal – Price for cereal is around $1.50-$2.50, compared to $3.50 at other stores.
Produce – ALDI always offers great prices for produce and they have some really good weekly sales on fruits and veggies. Some recent sales were $0.29 cucumbers, $1.29 for 5 lbs of potatoes, $0.99 for cantaloupes, $2.99 watermelon and strawberries for $0.99 per carton.
Meat – Not every meat at ALDI is less than competitors, but chicken, bacon, ground turkey, spiral ham are all good deals. I would say that the price of hamburger meat/pork chops is about the same as Walmart's prices unless they are on sale. Chicken is on sale almost every week for $1.49-$1.79 per pound. Also, I love their turkey bacon ($1.89), it's healthier than regular bacon and you get A LOT for the price. It lasts us all week.
Pasta, rice & pasta sauce – Pasta and pasta sauce are less than $1.
Snacks – chips, preztels, sweets are all at least 50% less than other supermarkets and tastes just as good. They also have healthier snacks called Fit & Light, which I prefer, that are just as cheap.
Condiments – The majority of condiments are under $2. Examples: Mustard for $0.59. Steak sauce $0.99. Ketchup and mayo for $1.50. Most salad dressings are also under $1.50
Frozen items – There are a lot of great deals on frozen stuff. Frozen veggies are typically around $1. You can get a big bag of fries for $1.79. Texas toast for $1.50. Frozen ravioli for $2.50. Pepperoni Pizzas for $2.29. Ice cream for $2.49. Those are just some of my favorite deals. Only thing I would warn against in the frozen food department is the seafood. I have not had good experiences with it. The pre-cooked fish is fine though (like the fish sticks, beer-battered fish).