From mandala rock painting ideas to easy rock painting for kids, there are plenty of painted rocks to choose from.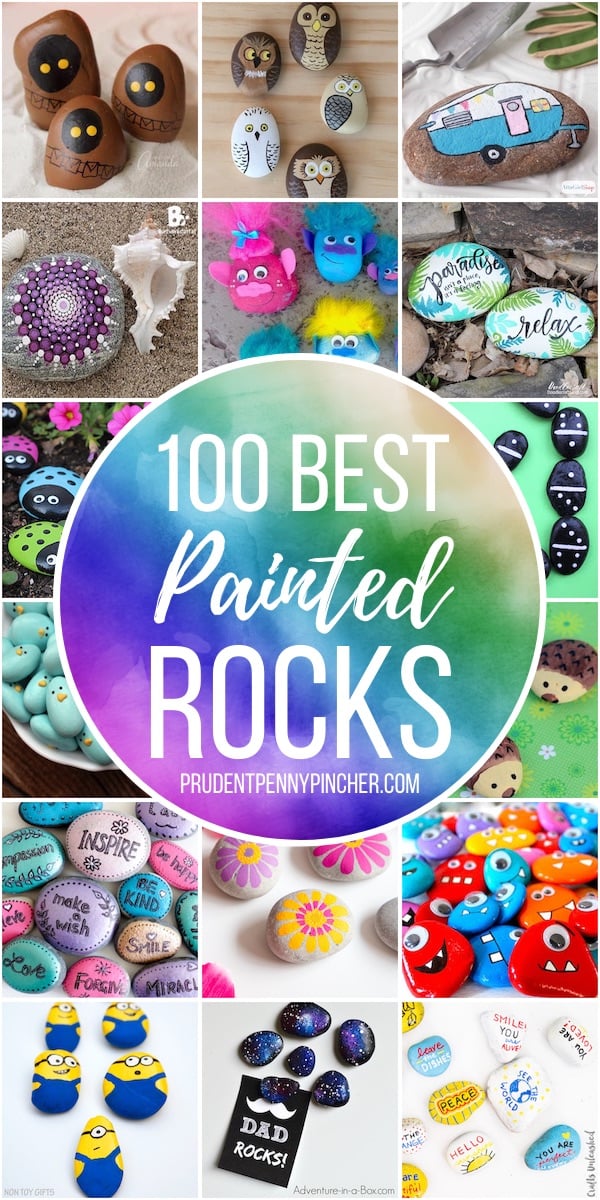 The rock painting phenomenon is a family-friendly activity that is fun, cheap and a great way to keep the kids entertained over summer break or after school.
Why? The purpose of this phenomenon is to bring a little happiness to others and be part of a community. It's nice to know that someone out there took the time out of their day to paint you something inspirational. Plus, you get to show your creative/artistic side by coming up with a design for your rock. You get to take something ordinary (a rock) and make it into something extraordinary!
For those of you who don't know about this movement, here's how it works……If you find a rock, you keep it and make another to leave somewhere else OR drop the rock off somewhere else. There are many groups out there for different communities and the group's Facebook name is usually on the back of the rock so that you can share where you found the rock. In a lot of ways, it's similar to a scavenger or treasure hunt.
What You Will Need:
flat, smooth rock that is cleaned off. If you can't find any outdoors, you can buy river rocks at Dollar Tree for $1 a bag
acrylic paint (or $0.50 per bottle at Walmart)
paint brushes (various sizes)
Modge Podge outdoor sealant (coat the rock, after you have painted it and let it dry, to protect it from the environment so your design won't be washed away if it rains!)
For a more detailed information about painted rocks, check out "Rock Painting Ideas and Resources"
What You Can Do With These Rocks:
There are animal, flower/nature, seasonal, mandala, word & quote rocks, and much more to choose from. These rock painting idea ideas below will give you plenty of inspiration and show you how to paint rocks!
Animal Painted Rocks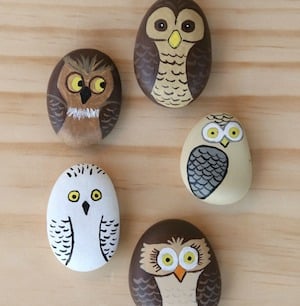 Owl Rocks from Frugal Fun 4 Boys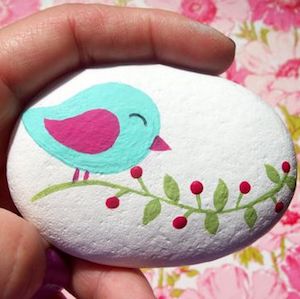 Bird and Flowers Rock (source unknown)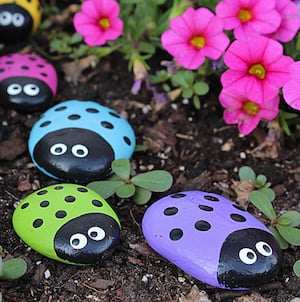 Ladybug Rocks from Crafts by Amanda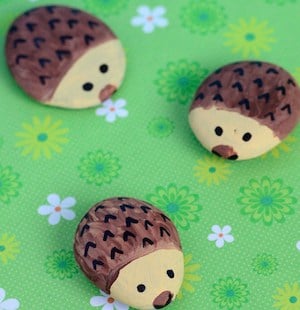 Painted Hedgehog Rocks from Easy Peasy Fun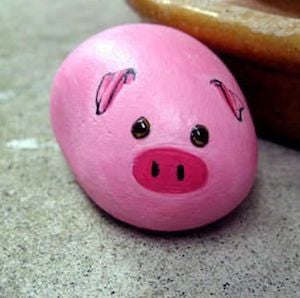 Cute Pig Rock from 10 Marifet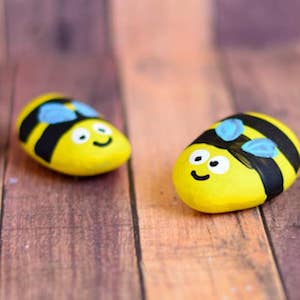 Bee Rocks from Easy Peasy and Fun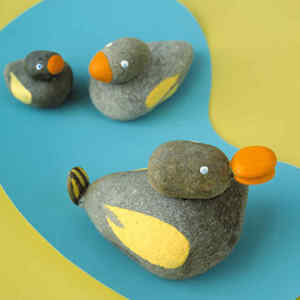 Duck Rocks from Martha Stewart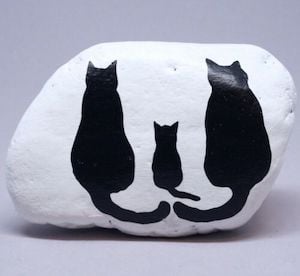 Black Cat Rocks from Ebay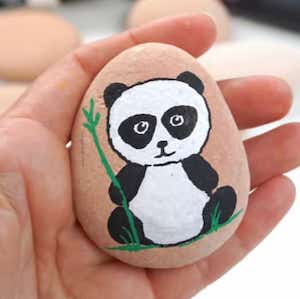 Panda Rock from Rock Painting 101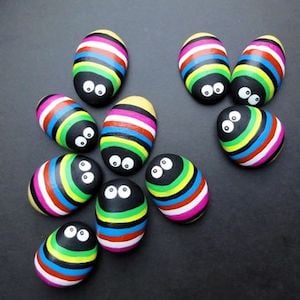 Cute Bug Rocks from avocadoughtoast.com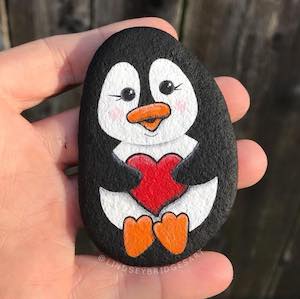 Penguin Rock from Lindsey Bridges Art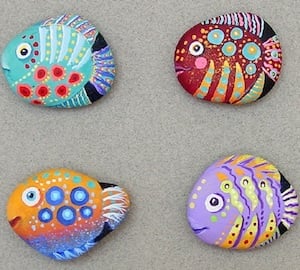 Colorful Fish Rock Magnets from artalika.com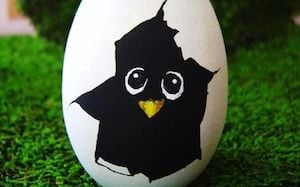 Hatching Chick Rock from Robin Bailey (via Pinterest)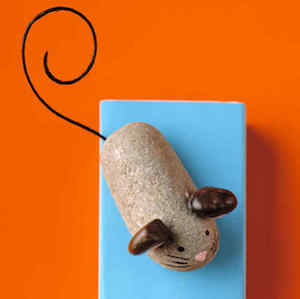 Mouse Rock from Martha Stewart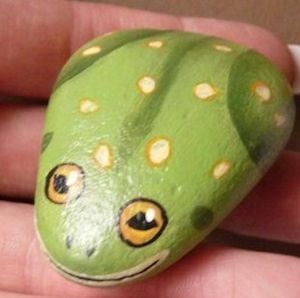 Frog Rock from Amy Joy Art (No longer available on Etsy) via Pinterest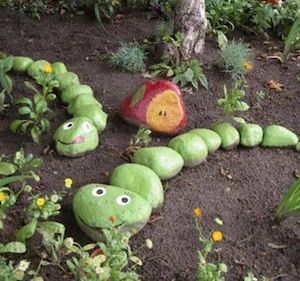 Caterpillar Rocks from Kitchen Fun with My 3 Sons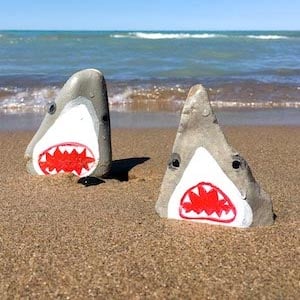 Painted Shark Rocks from Sustain My Craft Habit
Shapes & Design Rock Painting Ideas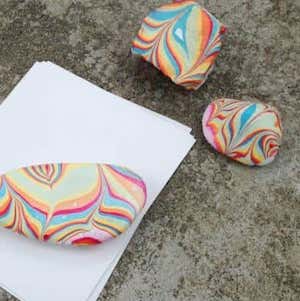 Rainbow Rocks from Kiwi Co.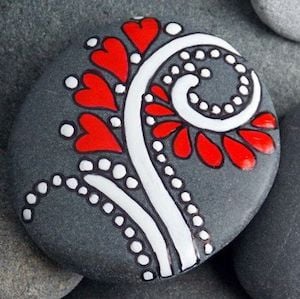 Patterned Heart Rock from Affinity Stones (on Etsy but no longer available)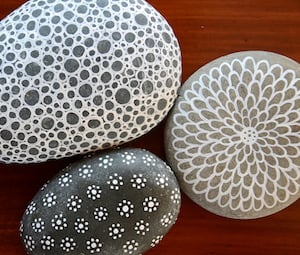 Fine White Detailed Rocks from Funnel Cloud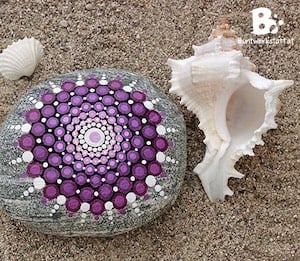 Mandala Rock from Colorful Crafts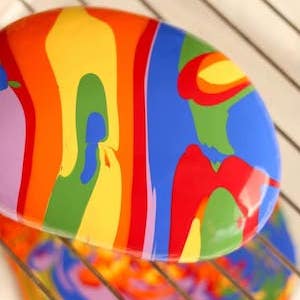 Pour Paint Rocks from Happy Hooligans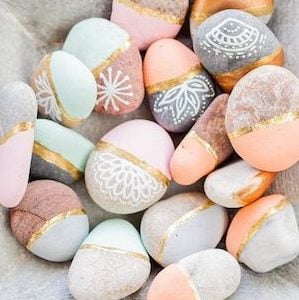 Chic Rocks from Frieda Theres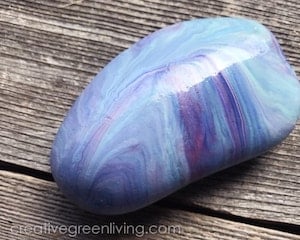 Marbled Rocks from Creative Green Living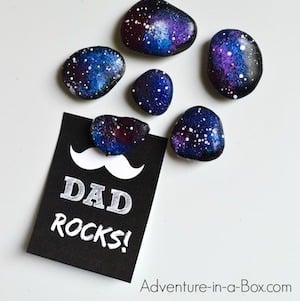 Galaxy Rocks from Adventures in a Box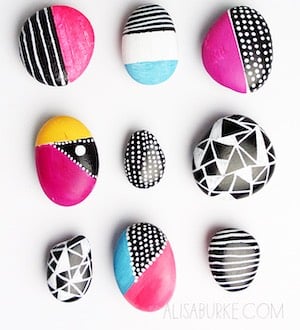 Geometric Rocks from Alisa Burke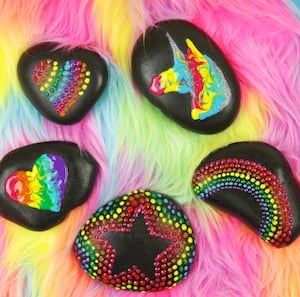 Puffy Paint Rocks from I Love to Create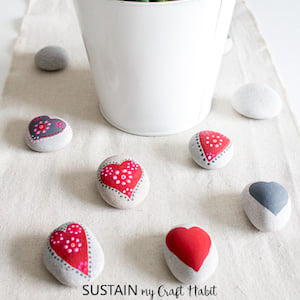 Mandala Heart Rocks from Sustain My Craft Habit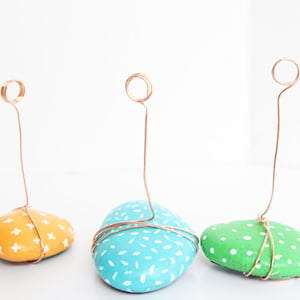 Rock Photo Holder from One Little Project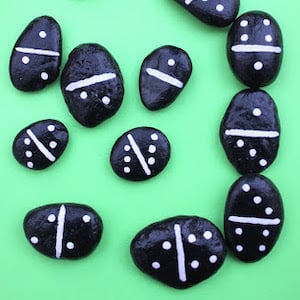 Rock Dominoes from Repeat Crafter Me
Nature, Plants & Landscape Painted Rocks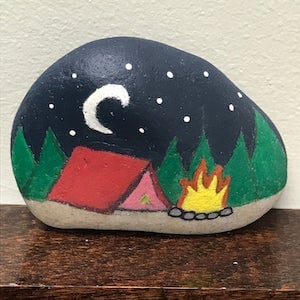 Camping Rock from Etsy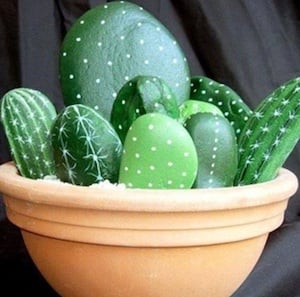 Cactus Rocks DIY (video tutorial) from Wonderful DIY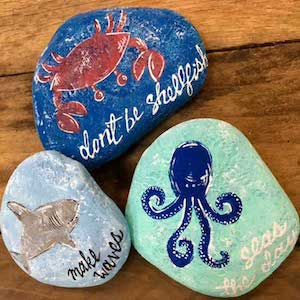 Beach Rocks from Plaid Online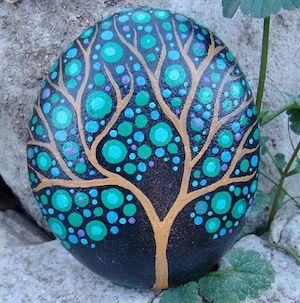 Branching Tree Rock from Etsy (this item is no longer available)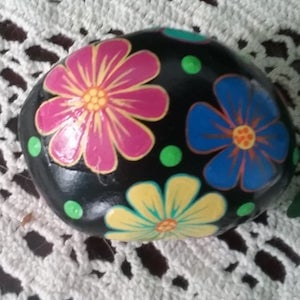 Colorful Floral Rock from Etsy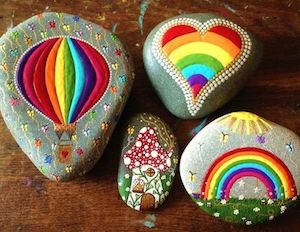 Rainbow, Balloon and Heart Rocks from SoFire Creations (via Facebook)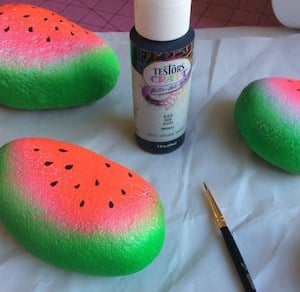 Watermelon Rocks from Testors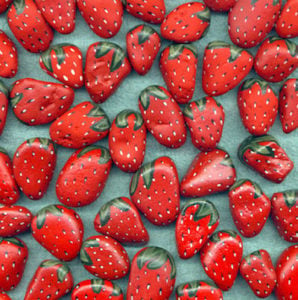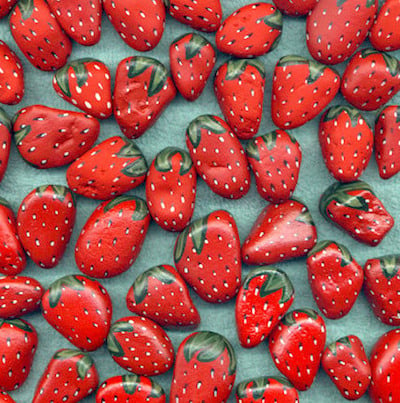 Strawberry Rocks from Image Events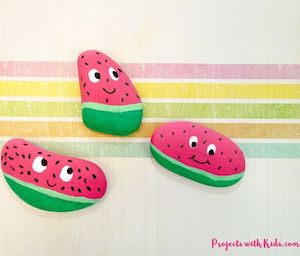 Watermelon Rocks from Projects with Kids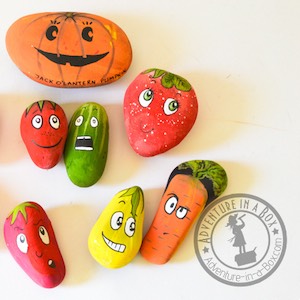 Garden Rocks from Adventures in a Box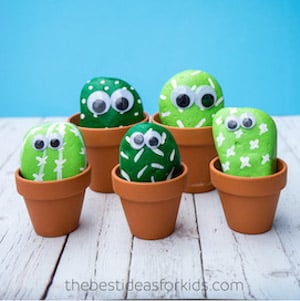 Pet Cactus from The Best Ideas for Kids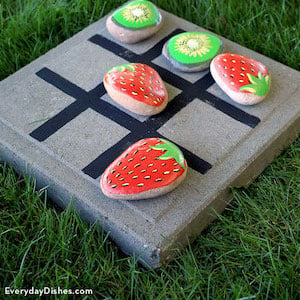 Fruit Tic Tac Toe from Everyday Dishes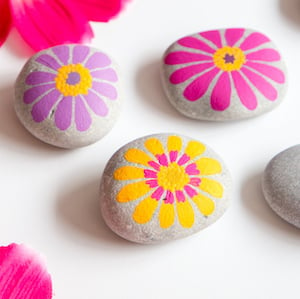 Flower Rocks from Sustain My Craft Habit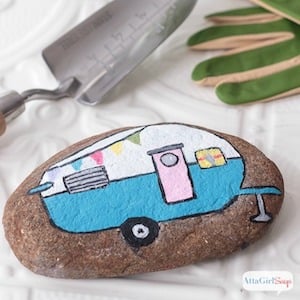 Vintage Camper from Atta Girl Says
Holidays / Seasonal Rock Painting Ideas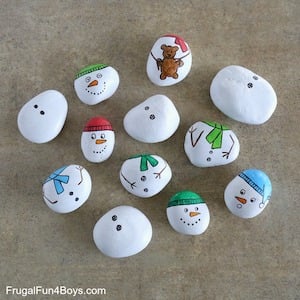 Snowman Rocks from Frugal Fun for Boys and Girls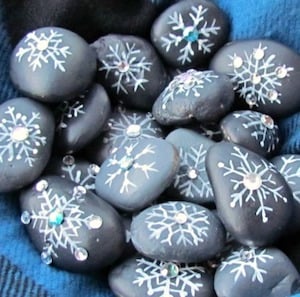 Snowflake Rocks from Suzy Sit Com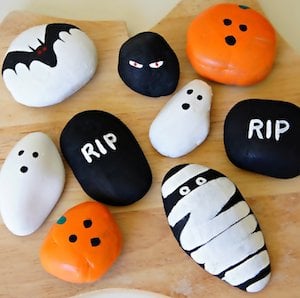 Halloween Rocks from Bebe and Bear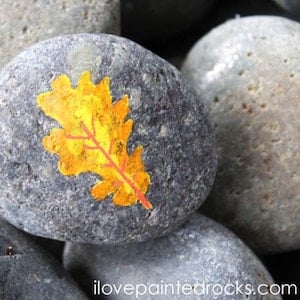 Fall Leaves Rock from I Love Painted Rocks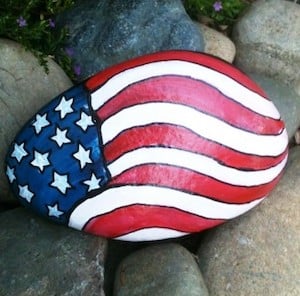 Patriotic Pebble from Stagetecture.com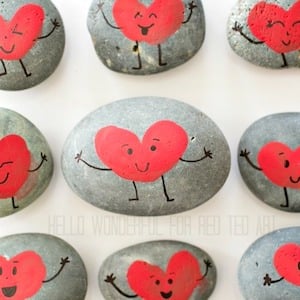 Friendship Valentine's Day Rocks from Red Ted Art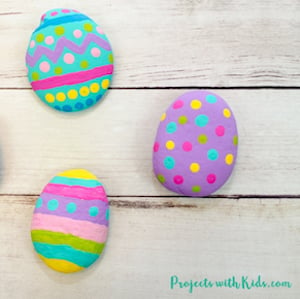 Painted Easter Egg Rocks from Projects with Kids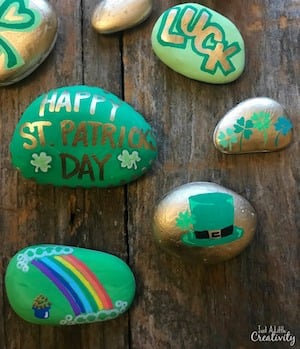 St Patrick's Day Rocks from Just a Little Creativity
Character Rocks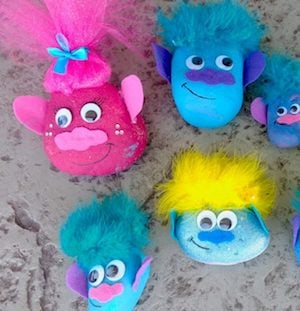 Troll Rocks from The Keeper of the Cheerios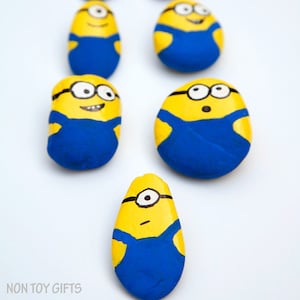 Painted Minion Rocks from Non Toy Gifts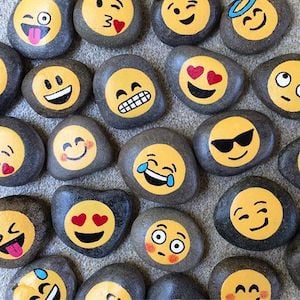 Emoji Rocks from Cara Dura Designs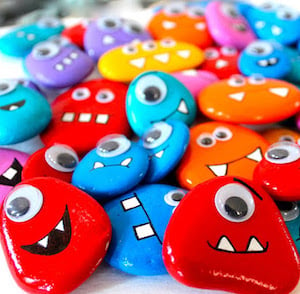 Goggly Monster Rocks from Makoodle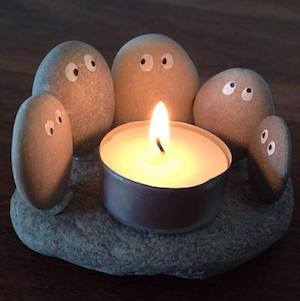 Rocks Huddled Around Fire from Kitchen Fun with My 3 Sons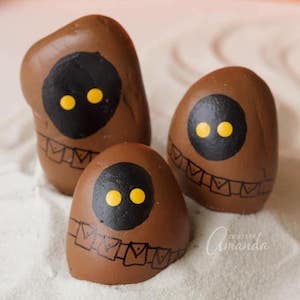 Star Wars Jawa Rocks from Crafts by Amanda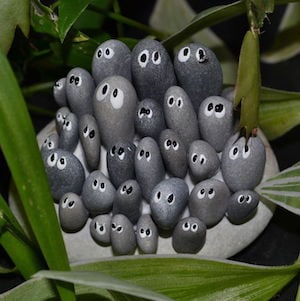 Garden Thing Rocks from Instructables
Quote & Word Painted Rocks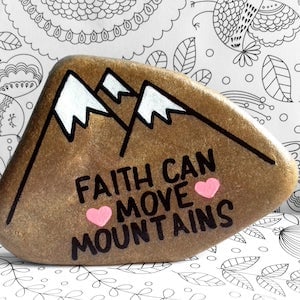 Faith Can Move Mountains from Etsy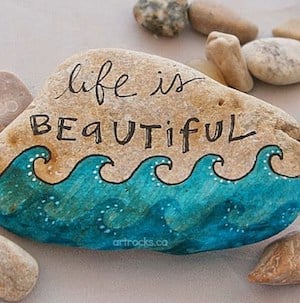 Life is Beautiful Waves Rock from ArtRocks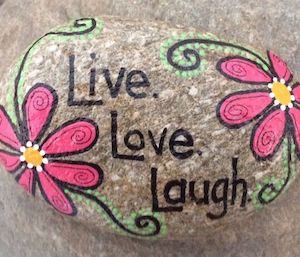 Happy Rock from Etsy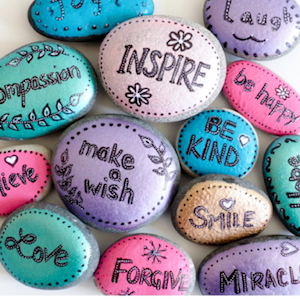 Kindness Word Rocks from Dabbles and Babbles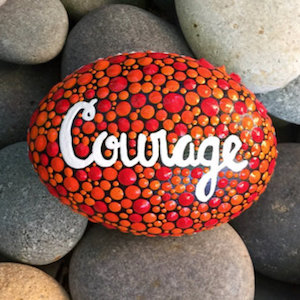 Colorful Courage Rock from avocadoughtoast.com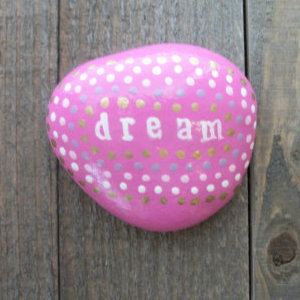 Pink Dream Rock from Etsy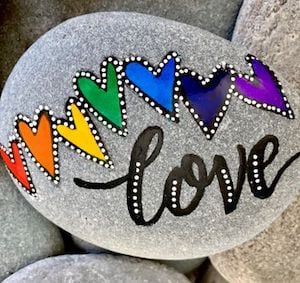 Rainbow Love Rock from Etsy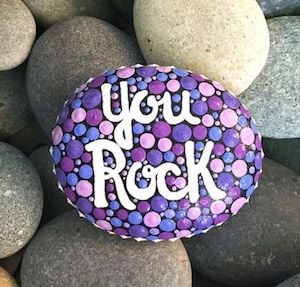 You Rock from Etsy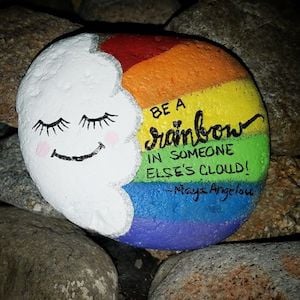 Rainbow Quote Rock from Rene Angelou (via Pinterest)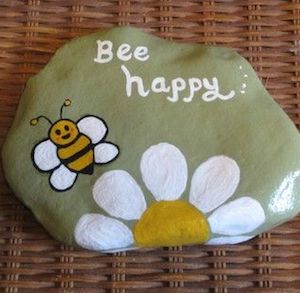 Be Happy Rock from Connie (via Pinterest)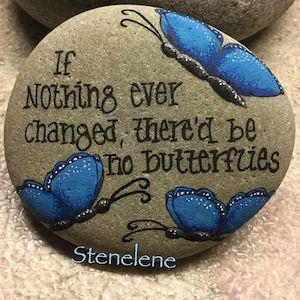 Change Rock from Stenelene (via Instagram)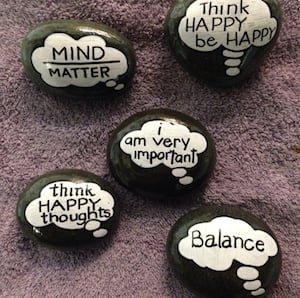 Thought Bubble Rocks from Cindy Mohrbach (via Pinterest)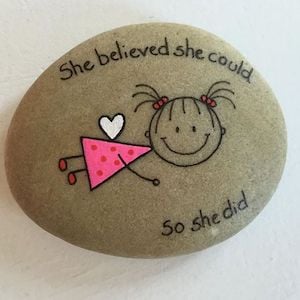 Believe Rock from Heart Made Stone Art (via Instagram)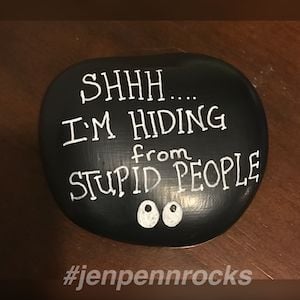 Stupid People Quote Rock from Jennifer Penn (via Pinterest)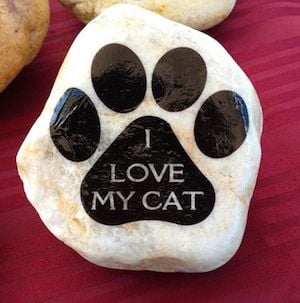 I Love My Cat Paw Print Rock from Creations by Pam (via Facebook)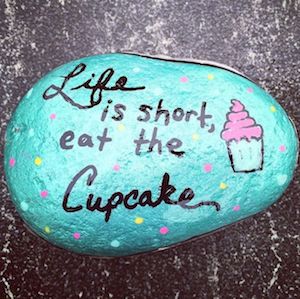 Life is Short Quote from Jack & Mom Zsg (via Instagram)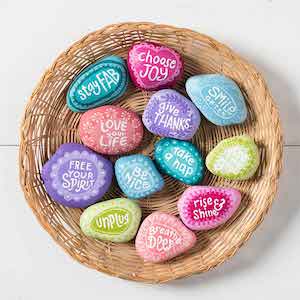 Feel Good Painted Rocks from Plaid Online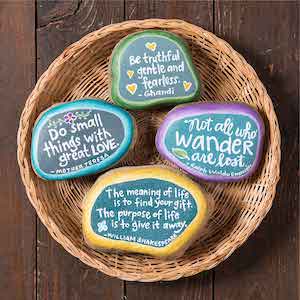 Various Quote Rocks from Plaid Online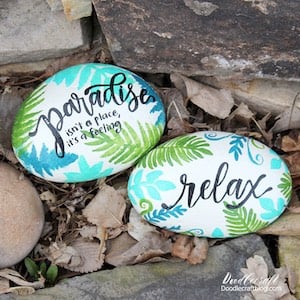 Tropical Paradise Rocks from Doodle Craft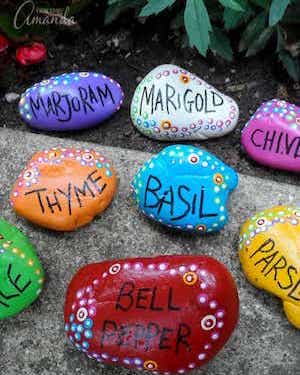 Garden Marker Rocks from Crafts by Amanada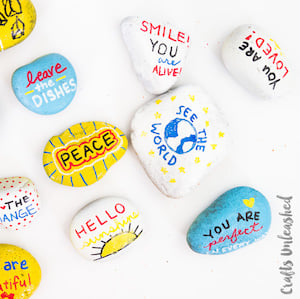 Kindness Rock from Crafts Unleashed
---
Related Post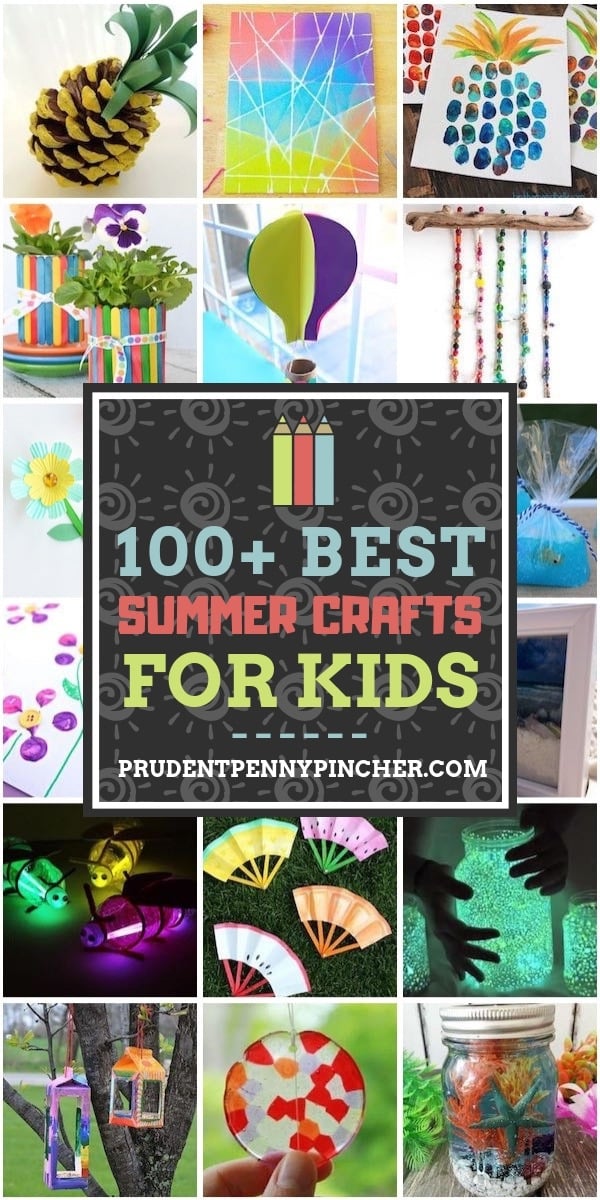 100 Best Summer Crafts for Kids