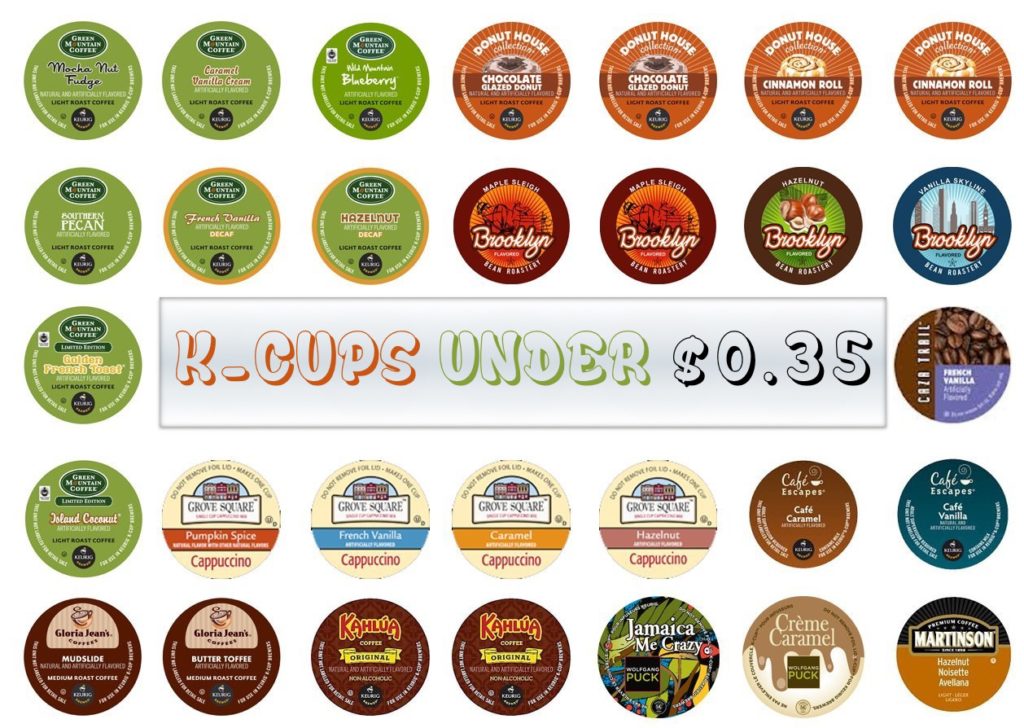 Did you know that the average person spends $800 a year on k-cups for 2 k-cups a day? To reduce my coffee budget, I never spend more than $0.35 per k-cup. There are affordable brands out there that are just as good as the name brand k-cups so there is no need to pay over $0.50 per cup of coffee!
Victor Allen K-Cups
Victor Allen has a large selection of coffee for great prices with great taste! $25 for 80 k-cups or $15 for 48 k-cups or $29 for 96 k cups, which amounts to about $0.31 per cup.
They can be purchased at Big Lots, Walmart, Amazon and Bed Bath and Beyond.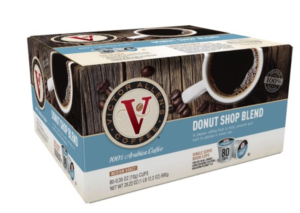 Victor Allen Coffee, Donut Shop Single Serve K-cup, 80 Count for $25
Great Value
Recently, I have discovered that Walmart has created their own brand of k-cups! So far they only have two flavors: breakfast blend and donut shop. I tried both and they taste just as good as Green Mountain or Donut Shop for half the price!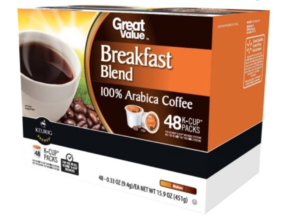 San Francisco Bay OneCup
$40 for 120 K-Cups so these cost about $0.35 per cup. If you subscribe and save with Amazon, you save an additional 5%. Here are their different flavors:
I have personally tried Fog Chaser and Breakfast Blend and I loved both. It's high quality coffee at a fraction of the cost, which is why it's a #1 Best Seller on Amazon. They are environmentally friendly because they only use biodegradable filter bottoms and not plastic cups. Also, they are Fair Trade.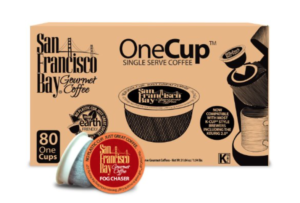 San Francisco Bay OneCup, Fog Chaser, 80 Single Serve Coffees for $27.55
Caza Trail
Out of all the lower priced k-cups, Caza Trail has the most variety. I've tried the pumpkin spice and hazelnut and was pleasantly surprised by how good they were. Lots of flavor for half the price of Green Mountain Coffee. I have been told that their dark roasts are just as good as Starbucks brand coffee, but have not tried them because I'm not a fan of dark roasts.
They also make single serve teas, cappuccinos, ciders and hot cocoa under the name "Grove Square." I have tried their caramel apple cider and french vanilla cappuccino in a sampler pack and loved them both. These products are also under $0.35 on Amazon and in Big Lots.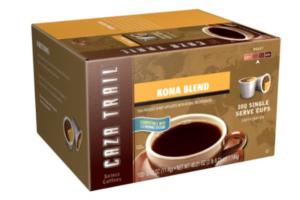 Caza Trail Coffee, Kona Blend, 100 Single Serve Cups for $33.24
Register your Keurig K-Cup brewer and get 2 free cases of K-Cups when you buy 2 , a $32 value!!
You can get 96 k-cups for around $0.26 per k-cup this way. It's a one time deal, but one that you definitely shouldn't pass up!
Want variety packs, but don't want to pay too much for them? Java Factory has the cheapest variety packs on Amazon for $0.39 cents per cup.
Java Factory Variety Pack Single-cup Coffee, 80 Count for $31.50
Prefer Brand Name K-Cups, but Still Want to Save Money? Try Coffee for Less!