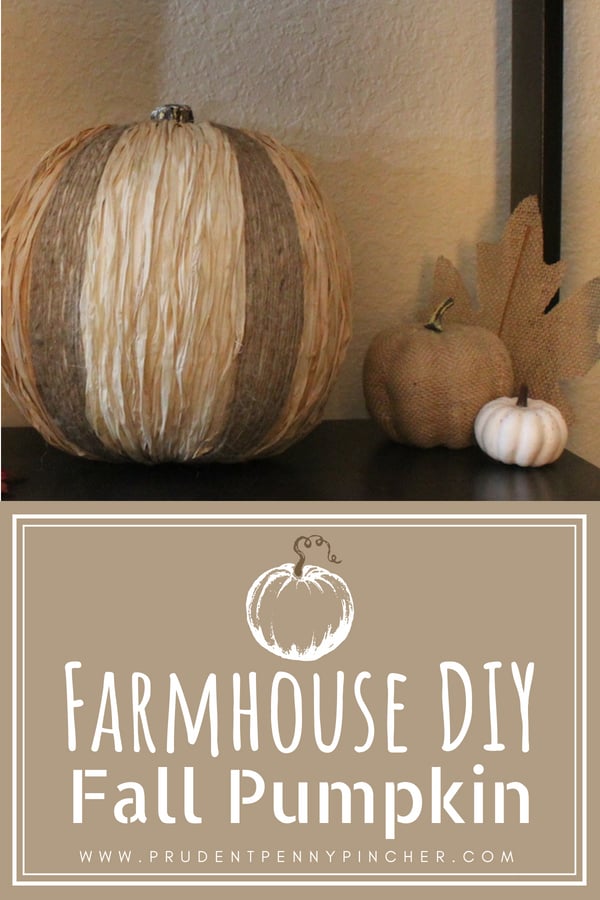 Add a touch of farmhouse fall decor to your home with this DIY Farmhouse Fall Pumpkin. This is an affordable and easy DIY fall decor idea.
Supplies for DIY Farmhouse Fall Pumpkin:
Total Cost: $10 (even cheaper if you use a smaller pumpkin)
Time: 2 hours for a large pumpkin
Difficulty Level: Easy
I got the twine, raffia and glue sticks from Dollar Tree to save money. This was a very easy project to do. It just takes a little while if you are using a large pumpkin like me, but sipping some pumpkin spice coffee while listening to music makes the time fly!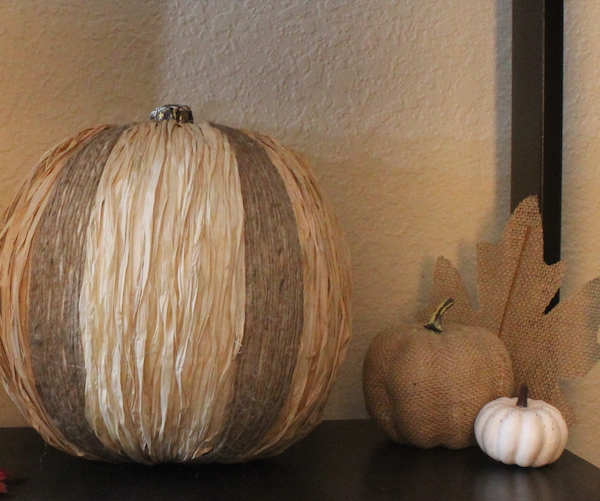 Instructions for DIY Farmhouse Fall Pumpkin:
To save time, instead of gluing individual strands of raffia and twine to the pumpkin, measure a strand against the pumpkin and cut off excess. Then, cut other strands to match the length of that one.
Gather a group of strands together and glue them onto the top and bottom of the pumpkin at the same time. I did 4-5 strands at a time.
Repeat step 2 in sections of raffia and twine. Try to cover as much of the white of the pumpkin as you can.
Related Posts: