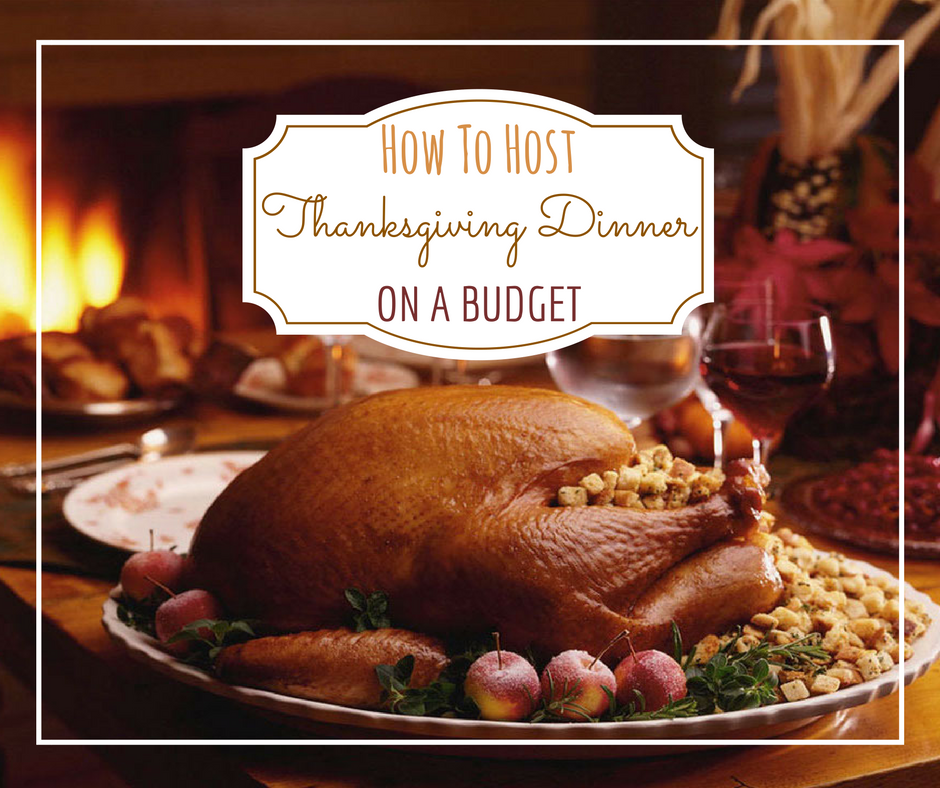 How to Host Thanksgiving Dinner on a Budget
With these practical tips, you won't have to worry about Thanksgiving being a stressful and expensive holiday. These 25 suggestions will help you have save money and still have a delicious meal, so that you'll have extra money left over for Christmas!
Buy in bulk – If you have a Sam's Club or Costco membership, now is the perfect time to use it.
Buy a frozen turkey. The cost of the turkey is the biggest Thanksgiving expense so you should go with the cheapest option, which is frozen. You just have to thaw it out 3-4 days before Thanksgiving.
Cook from scratch. Skip the pre-made items like pies and stuffing. Homemade cooking tastes better and is healthier and cheaper. If you have the time, make your own pie crust, breadcrumbs and whipped cream!
Use less ingredients in your recipes. You don't have to follow recipes exactly. Make your recipes more affordable by omitting some things (e.g. fresh herbs or garnishes). Use what you have and can afford. It will still turn out equally delicious.
Create a Thanksgiving budget. Think about how much you can afford to spend for food, drinks, activities, tableware, decorations, etc. and stick to that amount.
Plan your Thanksgiving dinner menu
Make a shopping list and stick to it. Impulse buys will make your grocery bill skyrocket.
Stick to 4 or 5 Side Dishes. You don't need to have 10 side dishes to please everyone.  Mashed potatoes, stuffing, broccoli or green beans, sweet potatoes and cranberry sauce are solid choices.
Buy generic brands. I promise they taste just as good!
Compare prices from all your local grocery stores and figure out which stores have the best deals.
Check out weekly ads and coupons
Use cash-back grocery apps
Stick with natural and simple decorations for Thanksgiving. You can do a lot with pinecones, maple leaves and acorns. See my post about 60 Simple & Elegant Thanksgiving Decoration Ideas
Shop at ALDI. You will find the best prices on most items here.
Have a potluck Thanksgiving or at least ask your guests to bring their own sides. We do the latter in my family and it works out well. Not only does it save money, but it saves time so one person doesn't have to do all the work.
Stick with canned and frozen vegetables and fruits when possible because they are typically much cheaper than fresh.
Skip the alcohol or asks your guests to BYOB
Make side dishes from vegetables in season
Skip appetizers all together or go with inexpensive and simple appetizers that will feed a crowd for cheap (deviled eggs, vegetable platter, etc).
Have a traditional Thanksgiving menu and keep the recipes basic. You don't need to get fancy with the recipes in order to have delicious food.
Don't waste your Thanksgiving dinner leftovers!
Avoid overcooking. Use a food planning calculator like this one to determine how much of the ingredients you need to buy
Borrow or Thrift things like a roasting pans or special glassware if you don't already have it.
Check out 100 Cheap & Easy Thanksgiving Desserts and 100 Free Thanksgiving Printables for more budget-friendly Thanksgiving dinner ideas.
Got any other money saving tips for Thanksgiving? Leave a comment below! I would love to hear about them 🙂