Make money at a yard sale with these tips and tricks.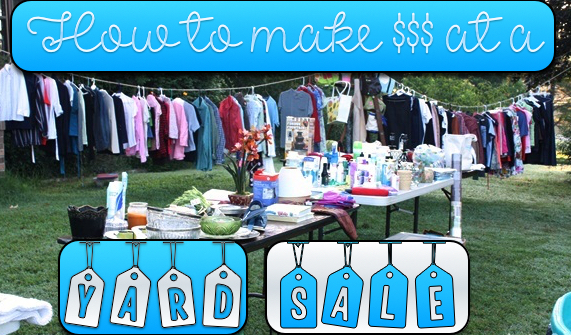 Looking to earn a little extra spending money? A yard sale is a great way to accomplish that. If you think about it, there is probably a lot of stuff sitting around your house that you haven't used in over a year. For instance, I bet you have some kitchen appliances that you never use like a deep-fryer, quesadilla maker or something like that. Other good things to sell are: electrics, household items, movies, decor, books, clothes, school supplies, tools, cookware, toys, collectables, furniture, etc. There's no reason to let these items sit around your house and collect dust when someone else could make use of them!
Go around your house looking for stuff you never use and make a list of things to include in your yard sale.
Yard Sale Pricing and Posting Signs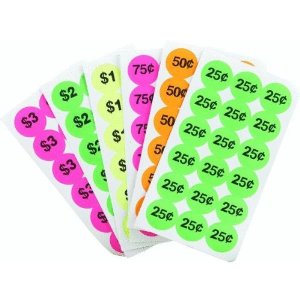 Price ALL your items. I price yard sale items similar to thrift store prices. For example: $1 dvd's and books (except for textbooks) and clothing between $2-$5. For more expensive items like furniture or electronics, look up prices online if you don't know how much you paid for it and offer at least 60%-70% off that price.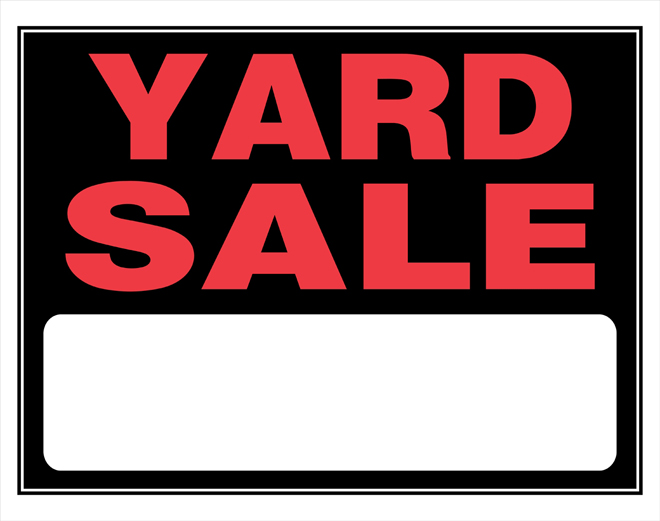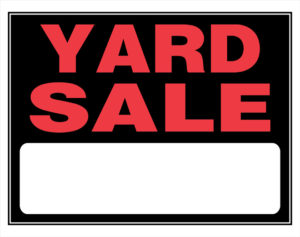 Go to Dollar Tree and pick up some yard sale signs and price stickers or to save money, you could make your own sign out of cardboard/posters and print stickers, but make sure they look nice and have bright colors to attract attention. The more creative you are with your signs, the more attention they will attract.Post signs around your neighborhood the night before. I would recommend at least 3 signs. Make sure you include date, time and address. Saturday and Sunday's are the best days. Start early, 8am or 9am. You will get the most people showing up at the start time and then traffic will gradually taper off.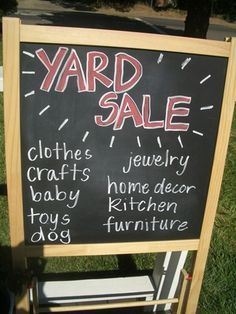 Advertising Your Yard Sale
local newspaper
signs around your neighborhood.
garage sale websites
local Facebook yard sale groups
garage/yard sale apps (Garage Sales Everywhere, Yard Sale Treasure Map are two good ones)
make flyers to give out at local community areas
don't forget to let your friends and family know about your sale
post on social media sites.Advertising is the most important part of making money at a yard sale. If you don't put in the effort to make your sale visible, no one will come.


Yard Sale Advertising Tips

post ads 4 or 5 days in advance
don't just advertise in one place. Advertise in at least 3 or 4 of the above ways. The more places you post, the more people will come.
don't forget to refresh your listings the day before.
what to include in your post:

GOOD PICTURES (very important, a lot of people skip over posts with no pictures or bad ones; people like to visually see what you've got.),
Description of what you have for sale: don't be too vague, but you don't have to list every item that you have for sale in the post either. List categories of items for most things, but include full descriptions of big seller items like furniture, electronics, and kitchen stuff.
Obviously other details like date, time, place and anything extra that you have like freebies, drink/snack stand, etc.
Make sure you have enough money to make change. You will especially need one dollar bills and coins.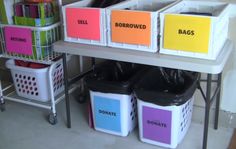 Setting up Your Yard Sale
Start setting up your yard sale about an hour early. How you display the sale items is crucial. Make sure items are organized and presentable. You will need tables and chairs.If you are selling clothes, it is best to hang them (ex: portable wardrobe or clothing line) because it is harder to see the clothes if they are folded in pile. Also, don't stuff the clothes rack full of clothes, just put out some of your nicer clothes. People don't want to spend forever browsing through clothes at a yard sale.You should have at least 2-3 people helping out with the sale: One person to be in charge of sales, another to answer questions and keep an eye on people, and another person to manage the drink/snack stand if you choose to do that.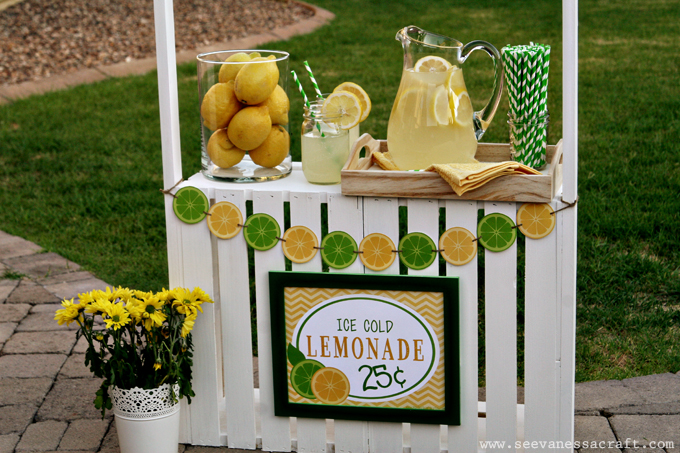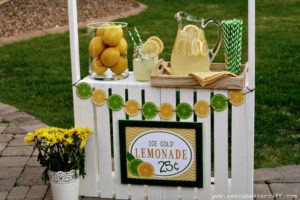 Setting up a drink and snack stand is a good way to attract people and make money at a yard sale. Around $.50 per drink or snack is a decent price. A refreshing, cold glass of iced tea or lemonade and a sweet snack like a cookie or lemon cake/bars will tempt more people to stop in the summer. You can buy plasticware at Dollar Tree for cheap and use whatever you have on hand to store the beverages (beverage dispenser, pitcher, etc.)
More Yard Sale Tips
Pay attention to the weekly weather forecast. you don't want rain to ruin your sale.
Have plastic bags near the pay area (people will ask for them and it also encourages people to buy more)
Move cars out of the driveway. You will need the space for your sale items and customers.
If you live in a community, check to see if they do a community yard sale, this will be the best chance to increase traffic to your sale. People prefer going to community sales.
Not everything will sell so you need to have a post-yard sale plan.

You can save items to sell at the next yard sale.
If your bigger sale items don't sell at the yard sale, then post them on craigslist asindividual sales! Electronics, appliances and furniture are popular on CL. You can even price them for more than yard sale prices. Around 50% to 60% off is a good starting point.
Donate what you don't want to sell.
You can also sell some used stuff on Amazon or Ebay. I made a profit selling my old college textbooks on Amazon.
You can sell your old clothes to consignment stores, Plato's closest, or online/apps like Poshmark
Related Post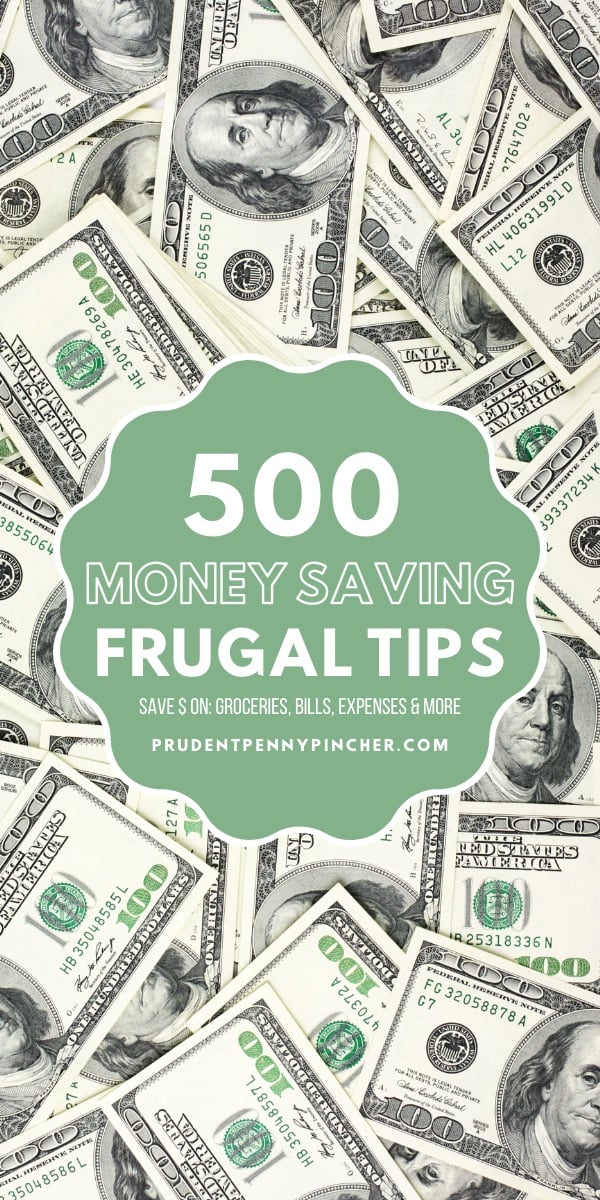 500 Frugal Money Saving Tips