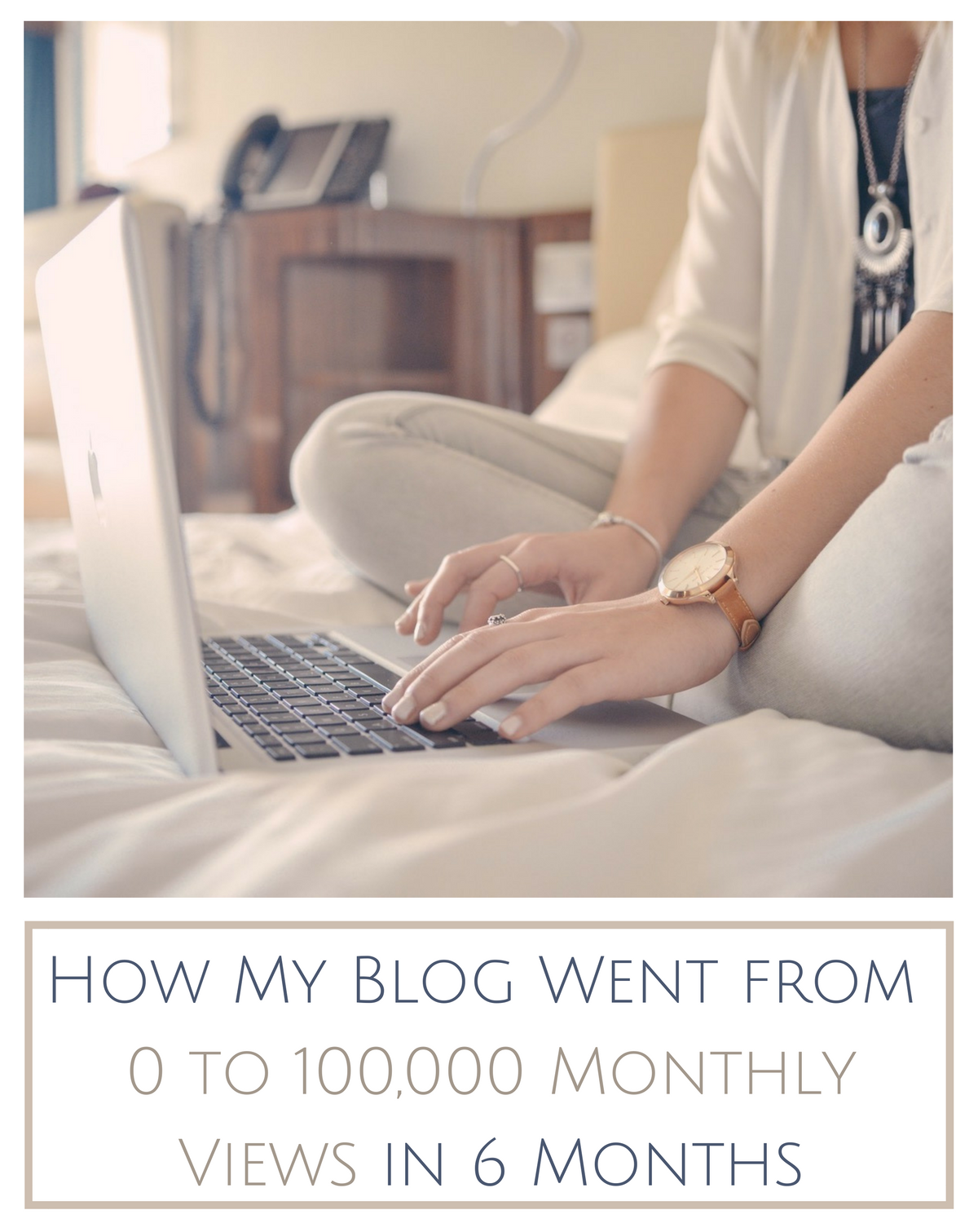 How My Blog Went from 0 to 100,000 Monthly Page Views in 6 Months
Are you struggling to get more traffic to your blog? Then read these quick and easy tips to find out how to increase your blog traffic
I started my blog in July 2016 and by December 2016, I reached 115,000 page views. Here's what I did to increase my blog traffic:
Focus on only one traffic source. Don't spread yourself to thin or waste time and effort promoting blog posts on every social media platform if you aren't getting many readers from there.

Look at your analytics

to determine where the most traffic to your blog comes from and focus on sharing and being active in that community.
You can also

research other blogs from your niche to find out where they are getting their traffic

. I knew from the beginning that the frugal living bloggers got their traffic from Pinterest so that's where I focused my efforts. I joined as many groups as I could and pinned at least 5 times a day.
Also, it's important to

know what topics get the most attention on your social media platform

and use that to your advantage, if you can. For example, Pinterest's biggest topics are DIYs and food so I focus more on writing blog posts that fall into those categories. (EX: Cheap & Easy Recipes or Money Saving DIY Ideas)
Even though you shouldn't take time to heavily promote on multiple social media platforms, you should still have accounts on Twitter, Facebook and Google+ and just quickly share your posts on those sites anyway because if you ever plan on doing sponsored posts, you need to have more than one active social media account for influencer marketing agencys like TapInfluence or Clever Girls Collective.

Full-time blogging – I didn't start full time blogging until October, but when I did, it made a huge difference. I work on blog posts from 8am to 6pm 5 or 6 times a week. Obviously, if you have a job other than blogging, it would be very difficult to blog full time, but you should definitely blog during any free time that you have. The more awesome content you publish and promote, the more page views you will get.
Create better content. I'm sure you've heard the phrase "content is king." At first I struggled with this concept. I wondered what defines awesome content and how to you make it? Many of the articles out there that talk about this topic are vague and don't discuss details on how to make your content awesome so I struggled with creating good content for this first couple of months. So here's what I did to create better content:

Quantity

– Go above and beyond what other bloggers are doing. For example, If you see an article about 30 cheap and easy desserts, then you write a blog post 100 cheap and easy desserts. Yes, it will take more time to do, but it  will drive traffic to your blog and could help you go viral.

Originality and Creativity

– Brainstorm and find a topic that not many bloggers have written about or give your unique perspective or insights on a topic that others have already explored. Think about what you have to add to that topic.

Create longer content

– I've always heard that shorter blog posts are better, but in my experience, this is absolutely not true. Of course, you don't want to create a long post that rambles on just to make it longer. You should have longer posts that are informative, interesting and helpful to the reader. To accomplish this, do more in-depth research on the topic than other bloggers have done.

After all, how much are readers really going to learn from 300 word post? They are just going to skim through the content and quickly close your blog.
Long posts will keep readers on your blog longer and as a result, they will be more likely to browse your blog. Also, the longer your posts are, the more ads you can place on your blog without it seeming too cluttered.

Make your content more readable

. Add sub headings, bullet points, bolded keywords, underlined important concepts, media and links. No one will read your post if it's just a wall of text — no matter how good it is. People like to skim through so make it easier for them to do that.

Proofread

– If you have typos and spelling errors throughout your blog post, people will not take you seriously. You will look unprofessional and lose your credibility as a expert on your topic. Have a friend or family member proofread too for an extra set of eyes. I always miss some of my own typos.

Curated Content

 -These types of posts get a lot of page views because readers like for you to do the work for them.

For example, instead of readers looking at one healthy and cheap dinner recipe at a time on Google, you can gather 50 of the best healthy and cheap dinner recipes on the internet in your blog post. This saves the readers time and other bloggers are always glad to get the referred traffic from you. So it's a win-win for everyone.
I think this tactic is especially a great idea for new bloggers and bloggers who aren't earning enough money to create new ideas on their own. For example, creating new recipes and DIY tutorials requires money to buy ingredients and supplies for your project.

Follow trends – Know when and what people will be searching for. For example, if a holiday is coming up, start making holiday posts a month in advance (The earlier you post it, the more time it will have to get shared).
Write Attention Grabbing Headlines – Make readers want to click on your link. Here are some tips on how to do this:

Be specific:

Instead of Ways to Save Money as a title, change it to 50 Ways to Save Money

Add urgency:

 50 Ways to Save Money Right Now

Add mystery and intrigue:

50 Secret Ways to Save Money, 50 Surprising Ways to Save Money, Little Known Ways to Save Money, 50 Creative Ways to Save Money

Tutorial

: How to Save Money with These 50 Helpful Tips

Popular Keywords:

50 Money Saving Hacks
However, If you don't want to spend too much time coming up with headlines, you can use

blog title templates

like: this one: 190+ Catchy Headlines and Blog Titles

Well Designed Images – Having high quality images is especially important on Pinterest, but also important for other social media like Facebook or Instagram. I highly recommend Canva. It's a free graphic design tool for people that aren't good at graphic design (like me).
Don't Give Up – I know that it can be really discouraging to put in a lot of hard word and only see a couple hundred page views a week (or less). All bloggers have been tempted to give up at some point when they weren't getting results. Just remember why you started blogging in the first place and stay motivated. I promise that if you keep working hard and follow these tips that you will start gaining more traffic.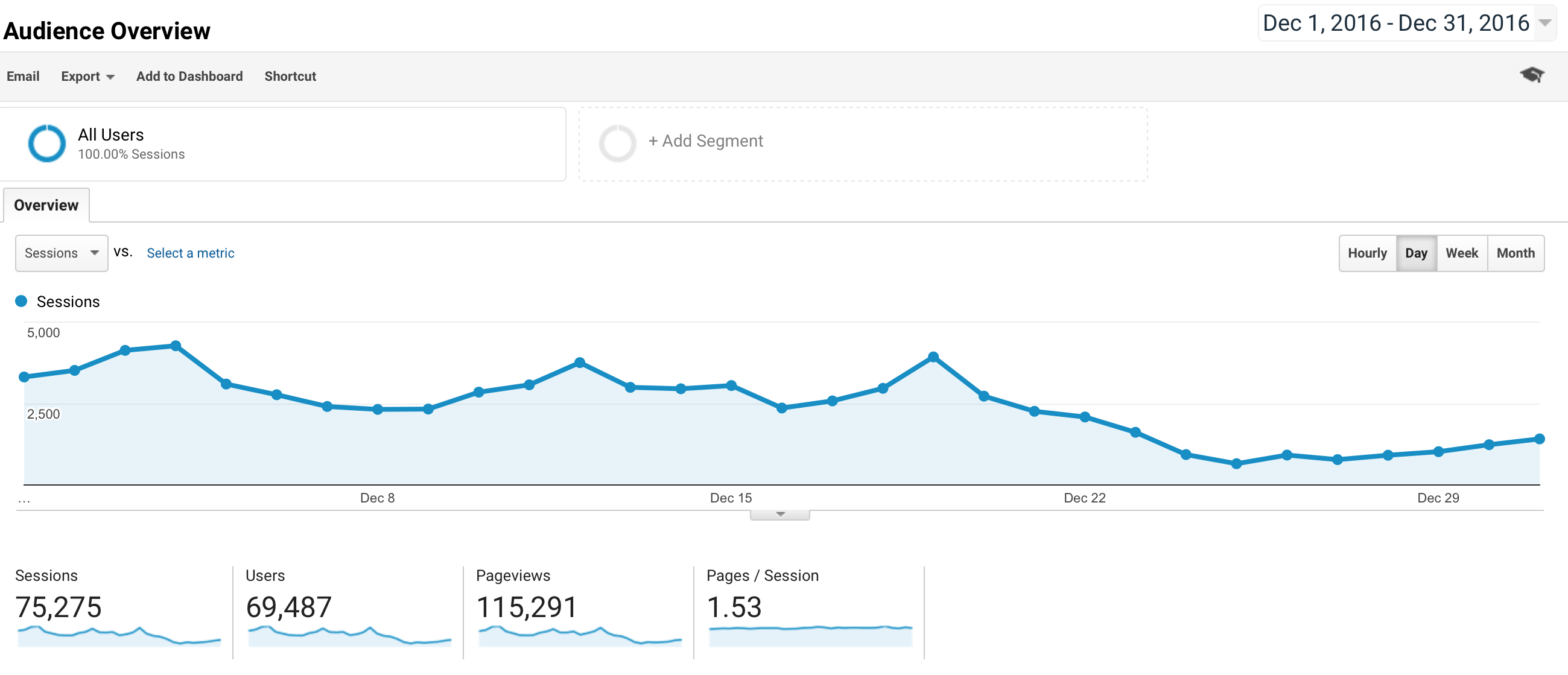 Good luck and happy blogging!