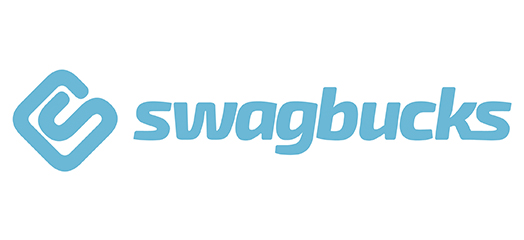 I know what you are thinking: That this must be some kind of scam; no one gives free gift cards out! I was skeptical of SwagBucks (SB) at first too, but it is a legitimate website. I wouldn't be recommending it, if it wasn't a site that I use regularly and like. I have redeemed at least $25 in Dunkin Donuts and Starbucks gift cards since I joined 2 months ago. I could earn a lot more, but I only do SB activities once a week.
Here's how SB works:
Swagbucks is a reward program that gives you points to perform certain activities. After you have collected enough points, you can redeem them for gift cards. Minimum card is $3 which is 300 points. They have A LOT of different gift card choices available: Walmart, Best Buy, Target, Amazon, Gas Cards, Old Navy, Macys, Gamestop, Dunkin Donuts, Starbucks, Most restaurants (Burger King,  Dominoes, Chipotle, TGI Fridays, Applebees, etc). They also have Visa cards that basically work anywhere and are just like cash.
I always go for the coffee gift cards because I love coffee, but can't really justify the price of buying $5 cups of coffee out of my own money. I do Swagbucks whenever I am bored, have some free time and really want a latte. After I redeem my points and choose my gift card, a digital card arrives in my email a couple days later so you don't have to worry about waiting for it to come in the snail mail.
You earn points by doing the following things:
Answering survey questions
Watching videos
Exploring websites
Signing up for websites
Downloading apps
Playing games
Searching the internet
Shopping
Quickest ways to earn SB:
If you install their search bar and use it to search like you normally would, you can earn quick & easy points without going out of your way. It gives you points randomly when you search.
Signing up for websites and downloading apps are also easy points and if you don't like the site or app, you can unsubscribe or uninstall it.
Shopping is another way to earn points/cash back. If you are planning on booking a hotel or buying something online, check the shopping area to see if your website is there and go through Swagbucks to get deals, savings and cash back. They have most major retailers listed.  I always forget to do it. I used groupon.com and hotels.com last week and forgot to go through SB, so I could have got some cash back from those purchases.
Also, you should do the daily poll every day; you get 1 point for answering one question that takes 1 second. They are fun random questions like your favorite color.  Thats 30 points a month for 30 seconds of your time. They have other dailies (search, answer, discover, etc) and you get bonus points for doing 5 of them. It's simple and quick. If you did that every morning while sipping your coffee and checking your email, you'd earn at least 200 points a month.
Slowest ways to earn points:
In my experience watching videos and doing surveys typically take a long time and don't give many points. For instance, watching 20 minutes of video for 2 points is hardly worth the effort (even if you just left the window open in the background). As for surveys, the ones that only take a couple minutes and give 50 points are fine, but there are some that take a long time and don't offer many points. Another issue with surveys is that most of the time, you won't qualify for the surveys. They are looking for a particular audience, usually people with health problems.
If in doubt, my advice is to just weigh the time spend on the activity and the amount of points you get. It's easy to get distracted by activities that aren't worth your time.
Here is the signup link if you are interested in joining:
http://www.swagbucks.com/p/register?rb=19917336