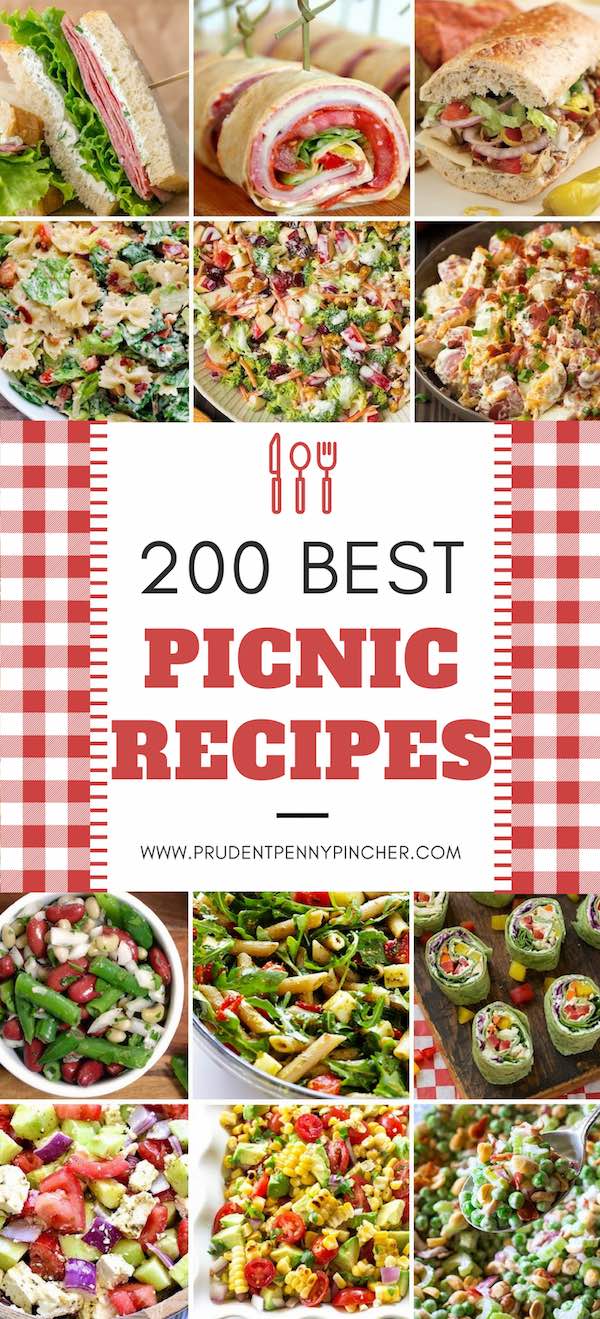 Looking for easy and refreshing picnic food ideas? Then try these delicious sandwiches, appetizers, salads, desserts, drinks and more on your next picnic! All you have to do is prepare these picnic recipes at home, then then store them in your cooler to take on the road.
Picnics are one of my favorite activities in the summer especially when I'm on vacation. I don't like to eat lunch in the hotel because the whole point of the vacation is to be out exploring & sight seeing, not being cooped up in the hotel room, but I also don't want to waste money eating in a restaurant so I always plan  picnics in scenic spots on vacations.
Picnics are a whole lot cheaper than eating out AND you get a beautiful view too (e.g. lakes, mountains, beach, etc.).I also like to do picnics every once in a while even when I'm not vacationing because it's still a more affordable alternative to eating out.
Appetizer Picnic Recipes