ABOUT MY BLOG
Hello and welcome to Prudent Penny Pincher where I explore ways to save money! Some of the topics are discussed include:
inexpensive recipes
savvy shopping tips (yard sales, thrift stores, dollar stores, discount grocery stores, etc.)
affordable DIY ideas
Prudentpennypincher.com also features some of the best (and most affordable) DIY projects, recipes and money-saving tips from blogs across the internet. My objective is to organize these sources and help you find the best blog posts for each selected topic with the goals of saving you time and money.
I spend several hours a week researching through social media, search engines, magazines and other sources to find the best sources for each particular topic. I utilize a strict criteria to make selections (reviews, number of social shares, comments, authorship, etc.). My posts include some brief information about each source and a link to it.
Most of the sourced material on prudentpennypincher.com is posted according to the fair use doctrine of copyright law for non-commercial reporting, education and discussion purposes.
If you don't want free traffic, I will comply with all takedown requests. Please send takedown requests to: stephy@prudentpennypincher.com
---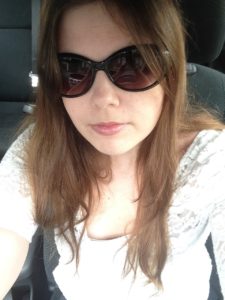 ABOUT ME
My name is Stephy. I became a "penny pincher" in college to save what little money I had after tuition, books and transportation expenses sucked my budget dry. Once I graduated with my master's degree and couldn't find employment within my field, those thrifty skills I learned came in handy again because every penny mattered when I was unemployed and living on what was left of my savings.
Since then, my circumstances have improved because of what I learned about budgeting and saving money which allowed me to stretch my money further. I wanted to share my experiences with others struggling with finances or those who simply wanting to learn to save money.
---
Want to know more? Here are some fun facts about me:
I LOVE coffee!
One of my favorite hobbies is traveling, which I am only able to do by saving money & budgeting.
I am 31 years old
I have a BA in English Literature and an MA in Library and Information Science
I listen to classical music.
I have three cats.
In my down time, I enjoy cuddling with my cats and reading a good book
Last but not least, 

I am a Frugalista and am passionate about saving money!
SaveSave