Attach these free printable teacher appreciation tags to your gifts for teacher appreciation week or teacher's day to show your kids' teachers how much you and your child appreciate their hard work and dedication!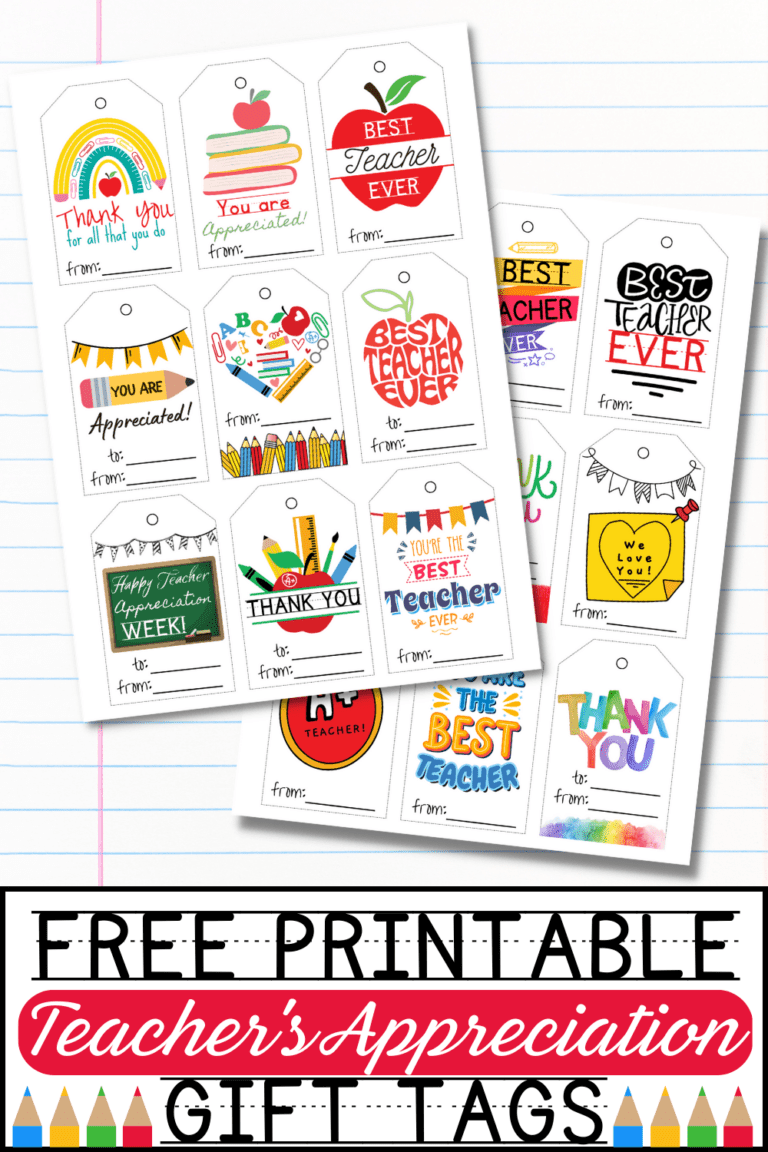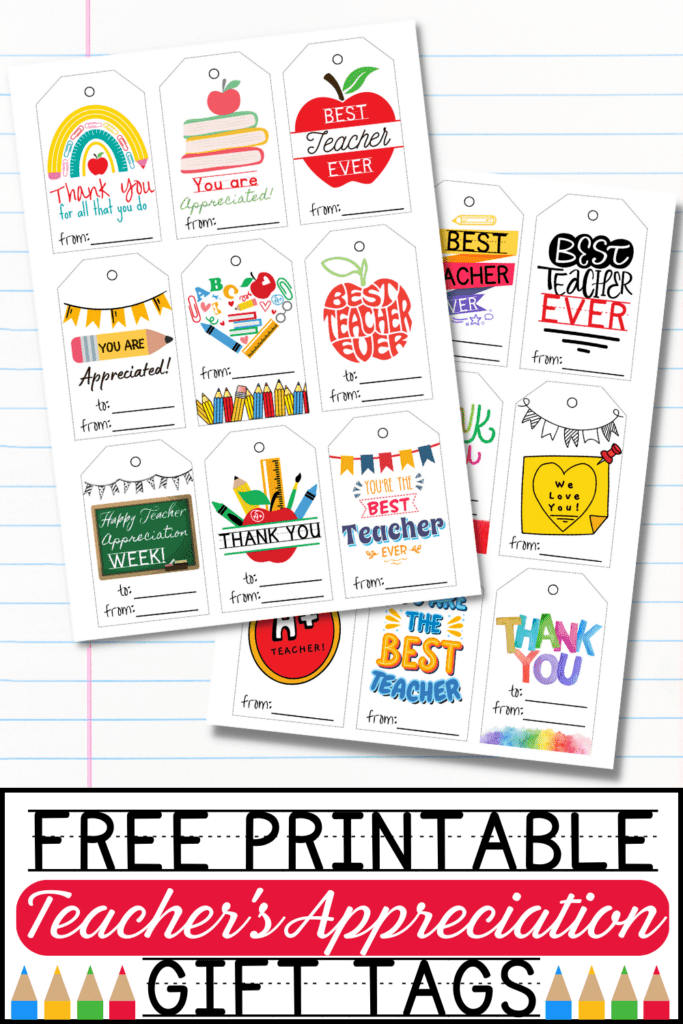 Add a personal touch to your gift with these free printable tags! They will help you create a thoughtful and personalized gift for your child's teacher without breaking the bank. These printable tags come in various designs, from playful doodles to colorful artwork, allowing you to choose the style that best suits your teacher's personality.
These free printables even include thoughtful and heartfelt messages, making them a meaningful way to express your gratitude and a great way to say "thank you" for all that these great teachers do.
As a teacher, it's always nice to feel appreciated by students, parents, and colleagues. Teacher Appreciation Week is a great time to show gratitude for all the effort teachers put into their jobs.
Whether you attach these tags to gift cards, personalized cards, or one of these DIY teacher appreciation gift ideas, there are many ways to use these free printable gift tags to show thanks for those wonderful teachers throughout the year, including at the beginning of the year or the end of the school year. Printing out a tag and attaching it to a small gift doesn't take much time or effort. They can be printed on cardstock, cut out, and attached to various items, such as a gift bag, a candy bar, or a flower bouquet.
So go ahead and print out some of these tags today – your favorite teacher who goes the extra mile in the classroom will thank you for your thoughtfulness!
Supplies Needed
cardstock
printer and printer ink
marker or pen
twine, string or a thin ribbon to attach the gift tags
hole punch
scissors or paper trimmer
>> Download the Gift Tags Here <<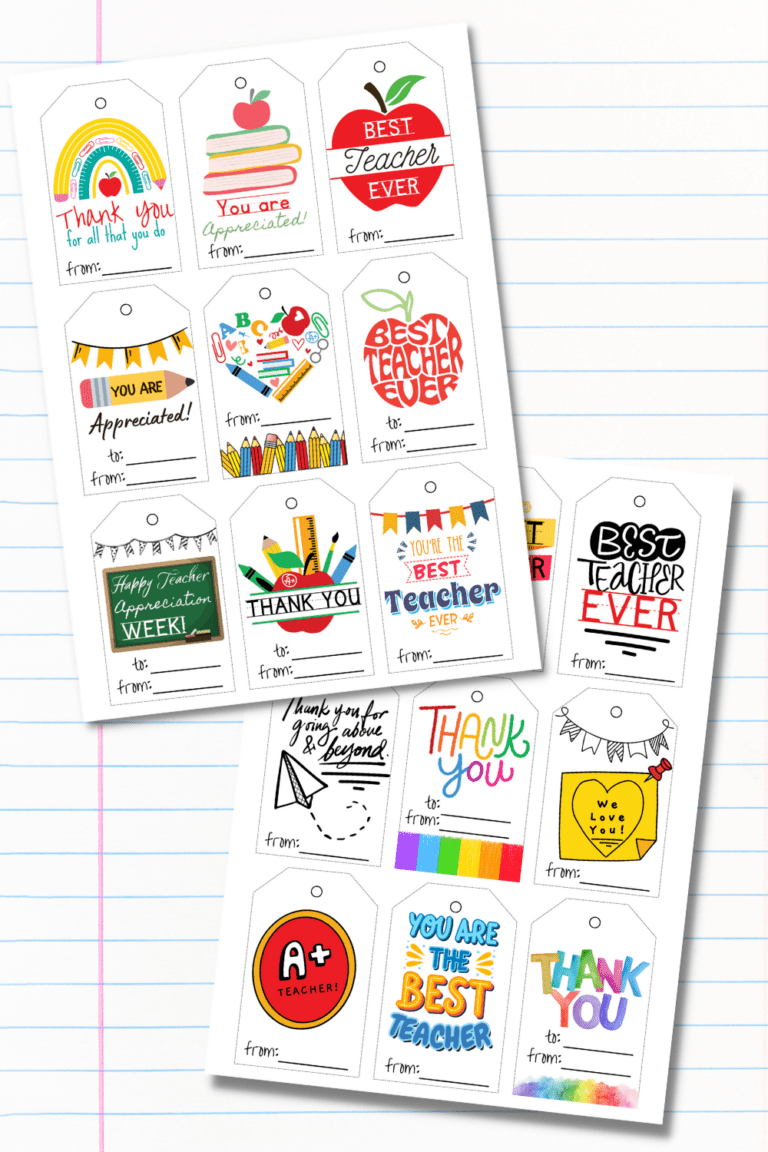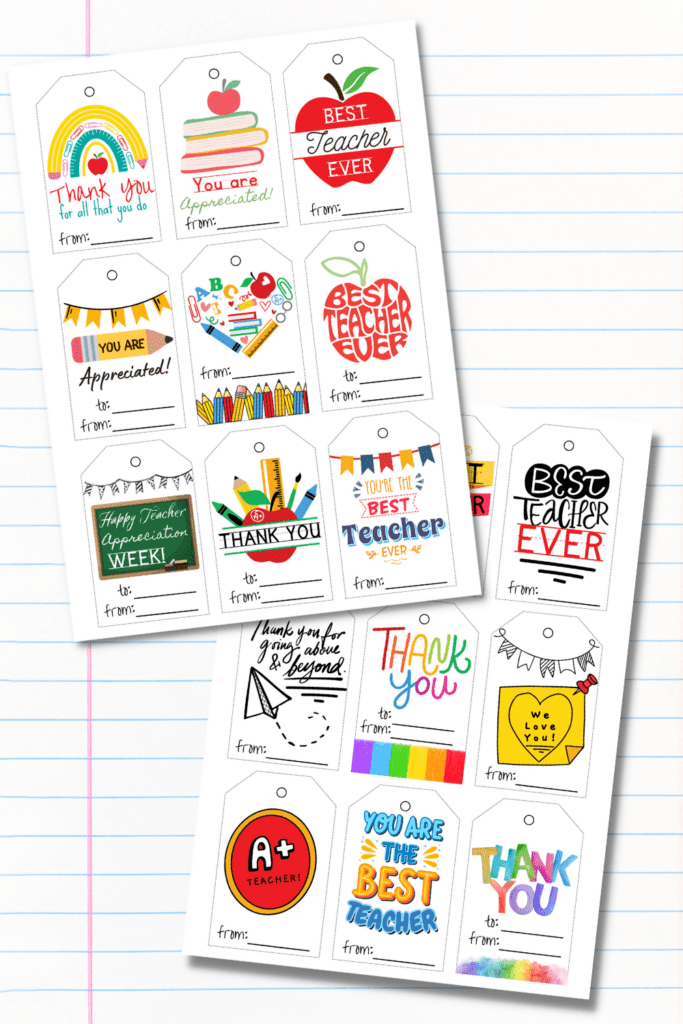 Instructions For These Free Printable Teacher Appreciation Gift Tags
Download the PDF File by clicking the link above.
Open the document in Adobe Acrobat or a similar PDF viewer software.
Load the cardstock in the printer tray and select the proper paper format in your printer's settings.
Go to File —> Print.
Ensure the print quality is "Best" and the paper sizing is set to "Fit."
Press the print button.
Cut out the tag(s) with scissors or a paper trimmer.
Hole punch the circle at the top of the tag.
Tie the tag to your teacher's gift with twine, string, or a thin ribbon.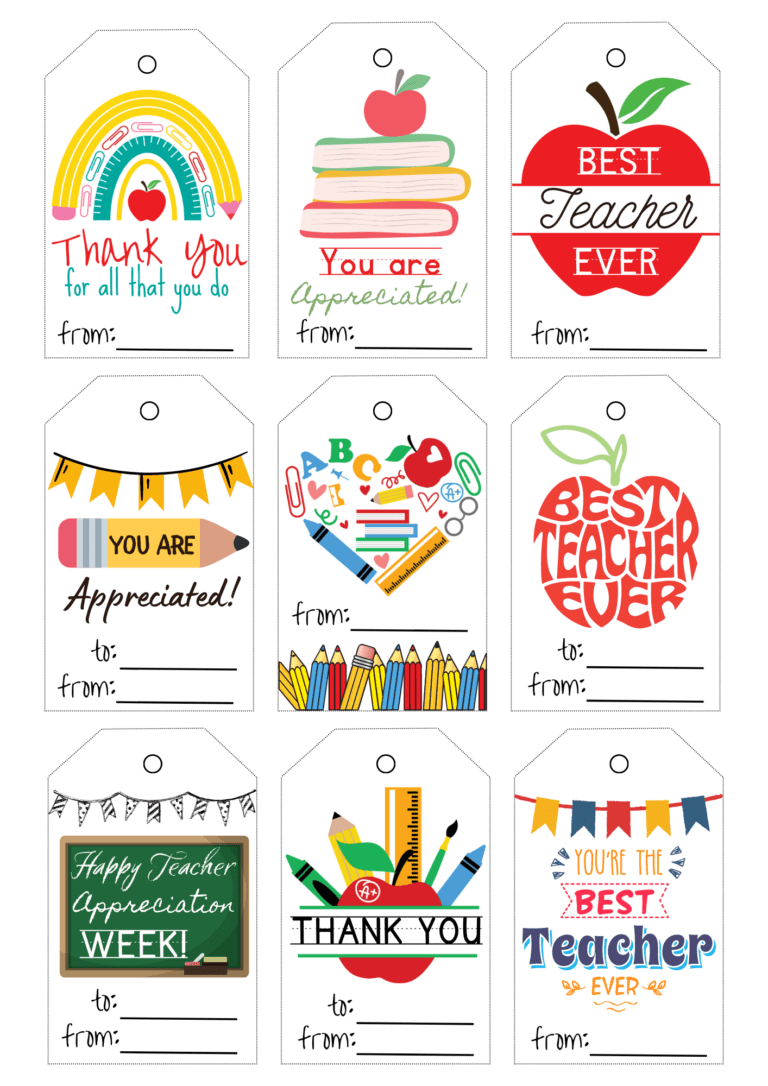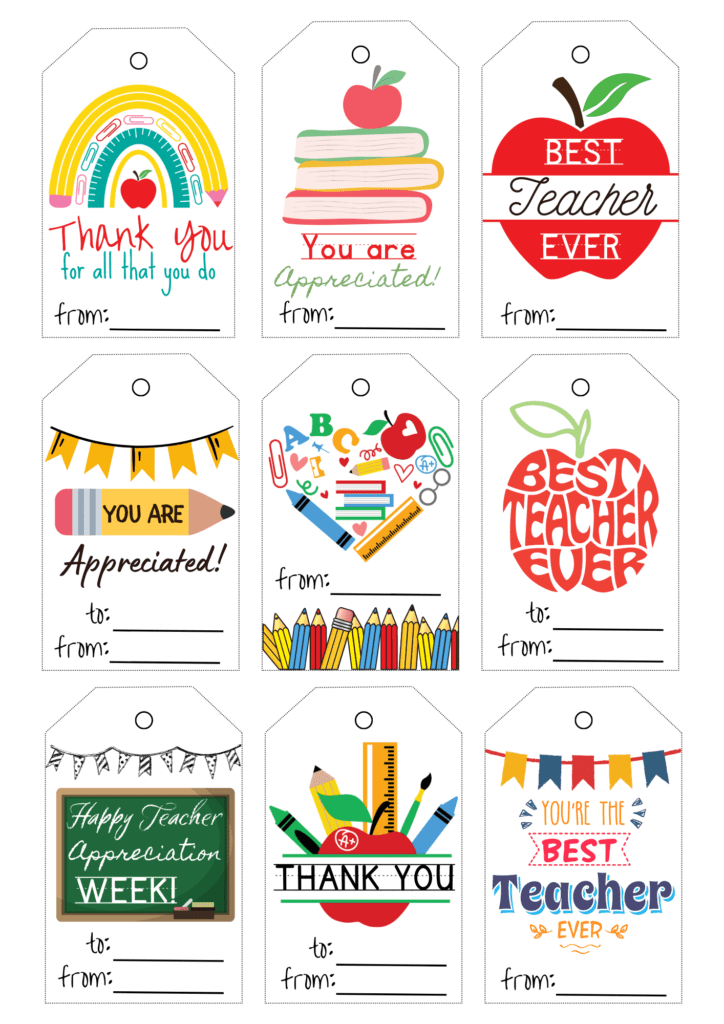 Teacher Gift Ideas
gift card
homemade treats like cookies or cupcakes
mason jar gifts
desk plant or succulent
customized mug or tumbler
classroom supplies
scented candles
stationery set
personalized keychain
subscription to an educational magazine
hand lotion or hand sanitizer
gift basket with teacher essentials
teacher-themed shirt
personalized tote bag
Fruit basket or edible arrangement
cozy blanket or throw
custom clipboard
a good quality pen
spa gift or gift certificate to a spa
stress-relief gifts (ex: stress ball, adult coloring book)
books
a handmade gift (ex: Crochet scarf or blanket)
classroom decor item
customized stamp
water bottle
coffee mug
mug warmer
tumbler
homemade soap or bath bombs
nice set of art supplies
gourmet food basket
classroom welcome mat