Satisfy your sweet tooth this summer on a budget with these cheap and easy no bake desserts. From no bake cookies to no-bake pie, there are plenty of no bake dessert recipes to choose from!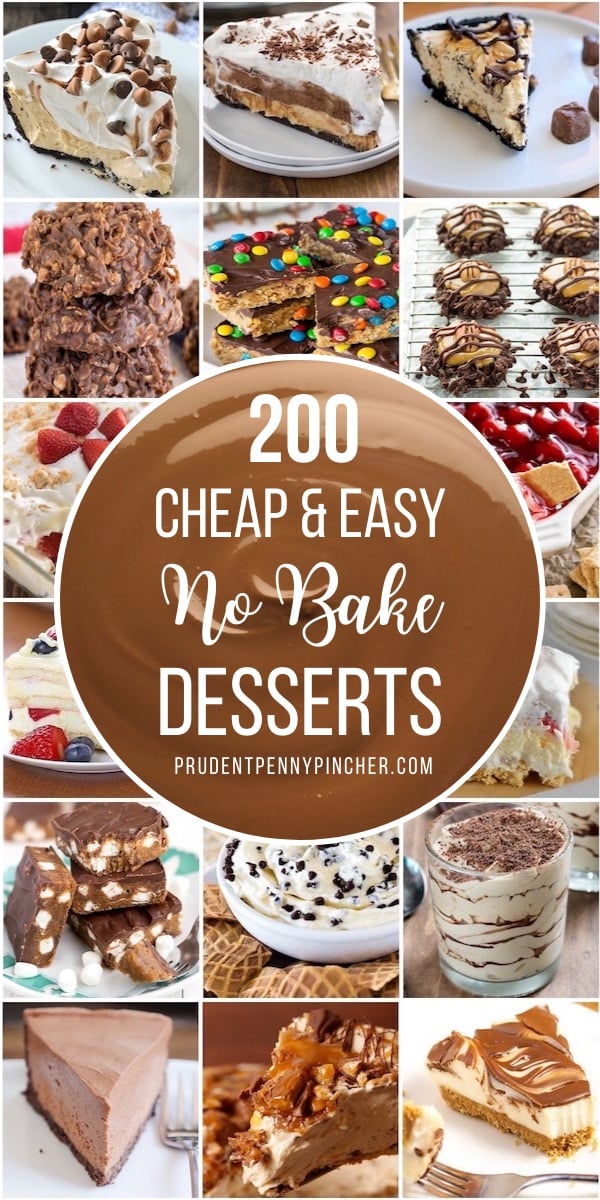 These easy dessert recipes are PERFECT for a hot summer day so that you don't have to turn on the oven and make it even hotter in your home! This is the ultimate roundup of all the best no bake desserts that are easy to make and easy on the wallet! They are full of summer flavors and ingredients like fresh strawberries, lemon curd, key lime and much more. There are pies, cookies, cheesecakes, cakes, sweet snacks like truffles and more so you are sure to find the perfect no bake treat no matter what you are craving.
Pies
Fruit Pies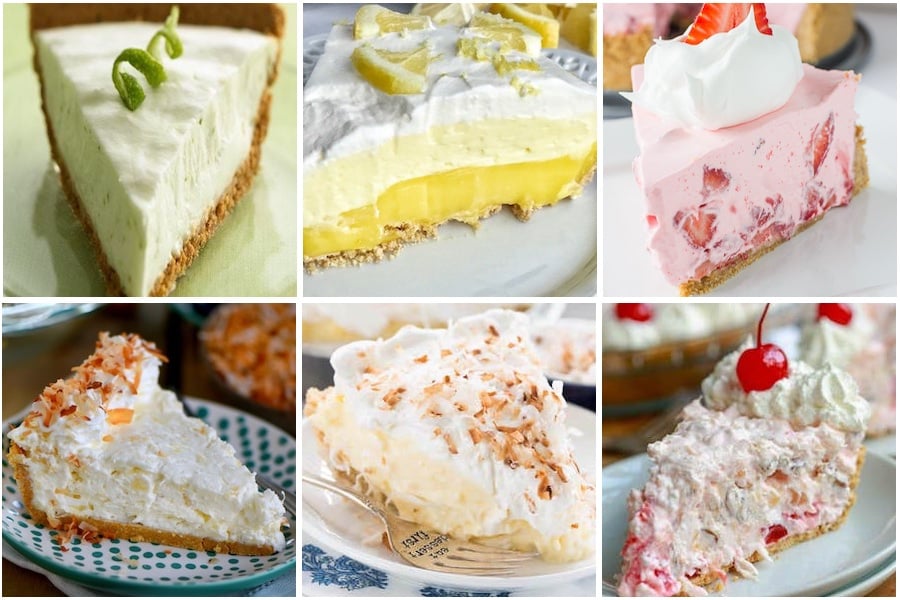 Related Post: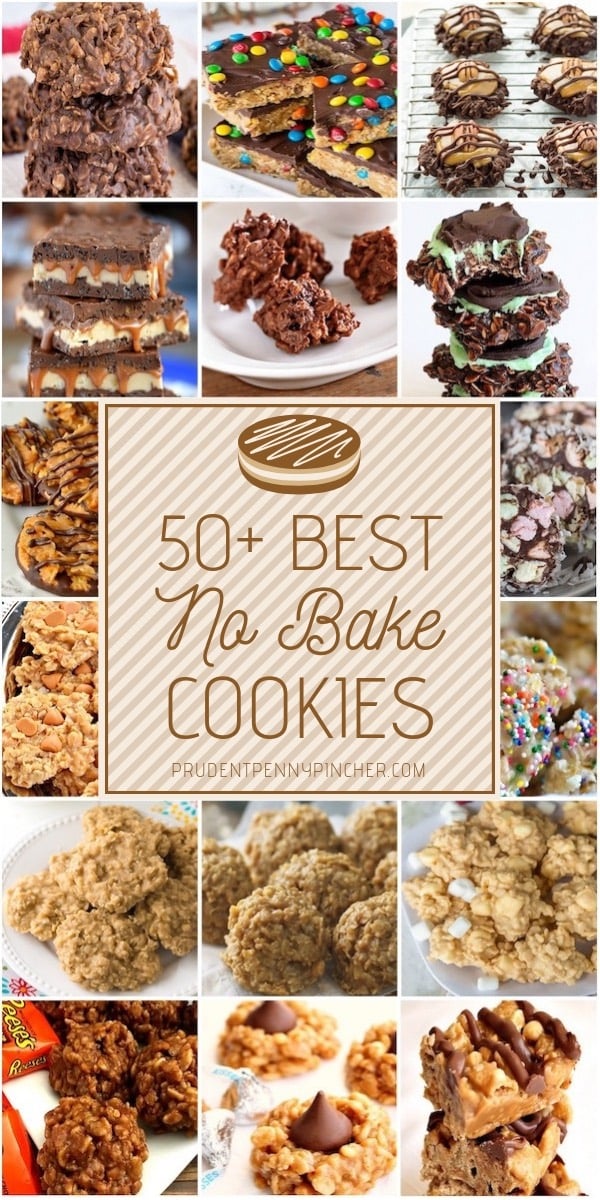 50 Best No Bake Cookies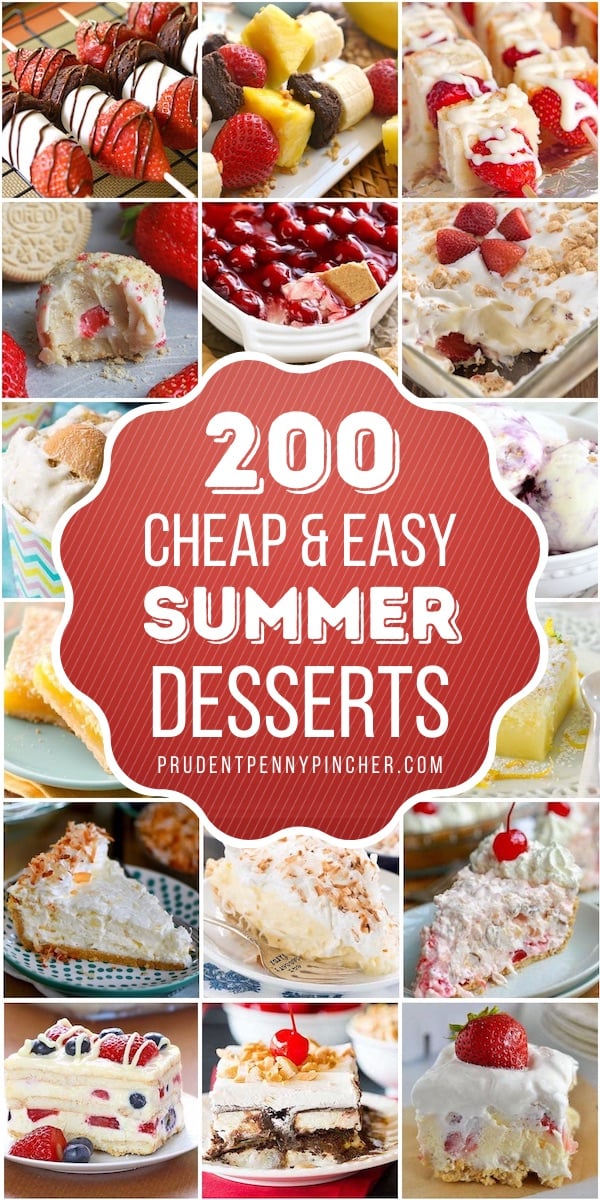 200 Cheap and Easy Summer Desserts
Looking for more desserts? Be sure to check out all our dessert posts, which includes cakes, cookies, pies, treats, festive holiday recipes, and more.