This is a comprehensive collection of the best cheap and easy paleo recipes. There are hundreds of recipes for breakfast, lunch, dinner, sides, desserts and much more.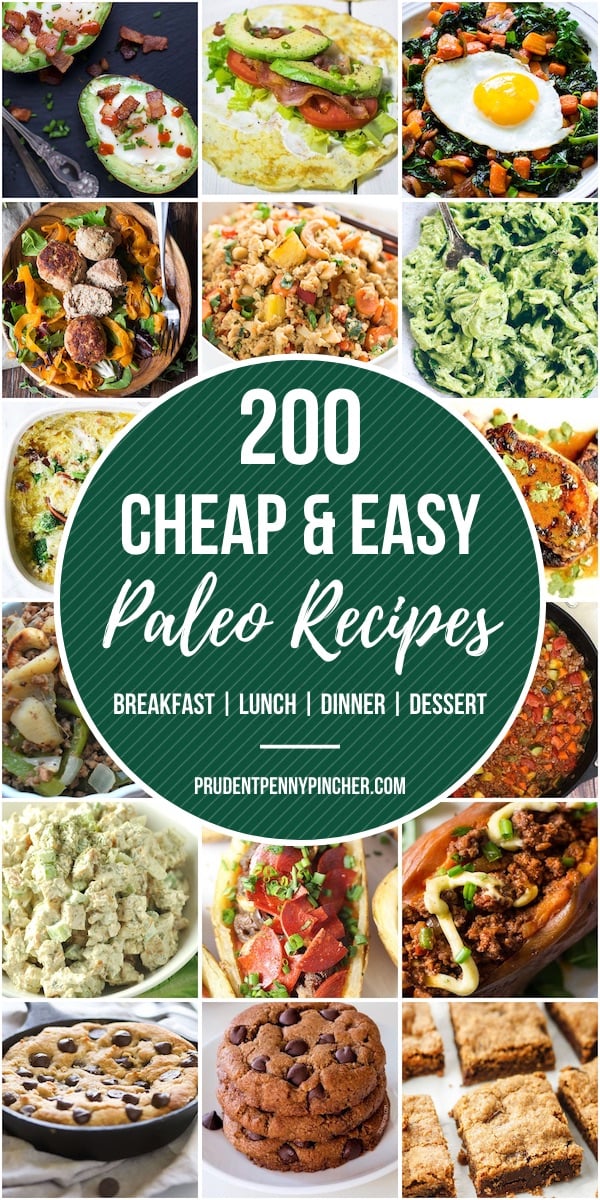 As long as you have the basic paleo staples (coconut oil, almond flour, coconut flour, coconut milk, almond butter) and a well-stocked spice cabinet, you will have most of the ingredients on hand for these recipes.
Some recipes include ingredients like ranch dressing or mayo. In these instances, you can either buy paleo ranch dressing and mayo or make your own. The latter would be the cheaper option so I included recipes for how to make paleo condiments at the bottom of this post (they are pretty easy to make).
Also, there is some debate about whether white potatoes are paleo or not. Some people think they are ok, and some don't so I included a few recipes here that use white potatoes. If you feel that they are not paleo, you can easily sub for sweet potatoes and the recipe will be just as good 🙂
Breakfast Paleo Recipes
Eggs, Sausage, Bacon and Chicken

For More Paleo Condiments: https://paleoleap.com/homemade-paleo-condiments/