Make February 14th special for your kids with these creative homemade Valentine box ideas that are perfect for the classroom, valentine's day parties, and more.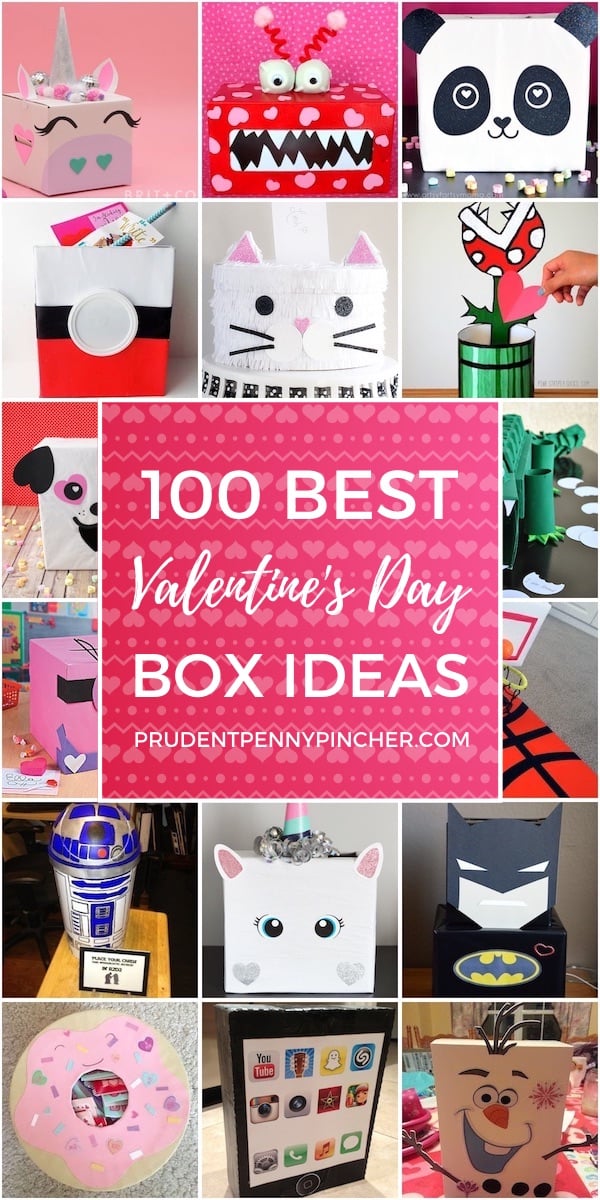 Skip the boring store-bought Valentine's boxes and give your kiddos a unique DIY Valentine's box that is sure to impress the other kids at their class party. From beautiful floral Valentine-themed boxes to cute animal designs and superhero themes, there are plenty of the best Valentine's Day box ideas for kids to choose from!
These boxes can be made with cheap craft supplies and Valentine's day decor items that you can get at the dollar store or a craft store, such as tissue paper, construction paper, wrapping paper, etc. Whether you are using a cereal box or a simple cardboard box, there are plenty of creative ideas for inspiration that are budget-friendly and easy to make. These DIY projects also make great crafts for adults.
There are Valentine's Day boxes for both girls and boys. These adorable box ideas are divided into categories for organizational purposes only, which means that there is overlap for girls' and boys' boxes. You will find easy and fun ideas for kids of all grades, including preschool, elementary school, and even some for older kids.
Don't forget to pair these boxes with some DIY Valentine's Day cards for kids or these free printable Valentines that come with little Dollar Tree Valentine gifts.
To make the season of love extra fun for the kids, let them color on these free Valentine coloring pages or make these fun Valentine's Day crafts that are sure to spark your child's creativity and imagination.
Valentine Box Ideas for Girls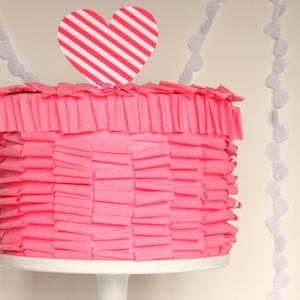 Pink Ruffle Cake from Craft That Party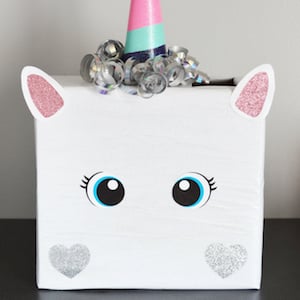 Unicorn Valentine Card Box from Artsy Fartsy Mama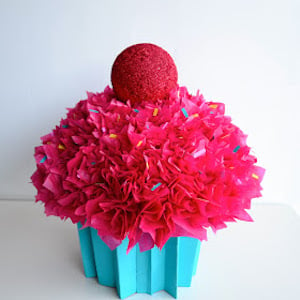 Cupcake from Adorn Event Styling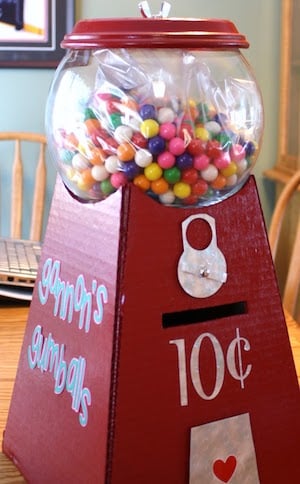 Gumball Machine Card Holder from Jamie Lane Designs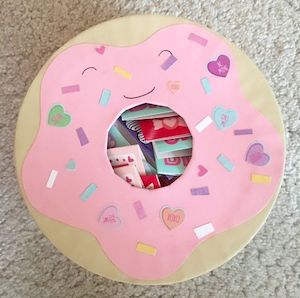 Donut (source unknown)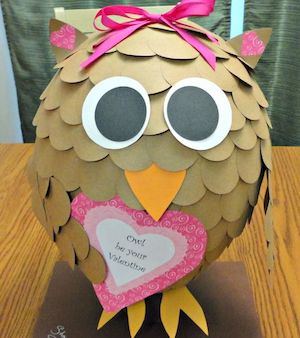 Valentine Owl from Holderman's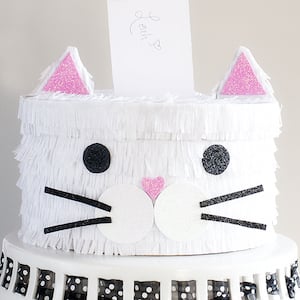 Kitty Cat from Pretty Plain Janes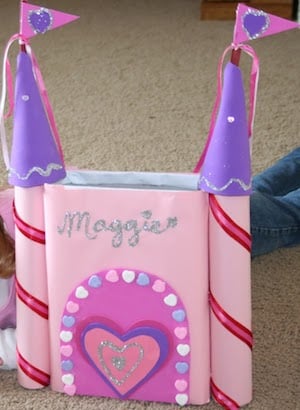 Princess Castle Mommy Lessons 101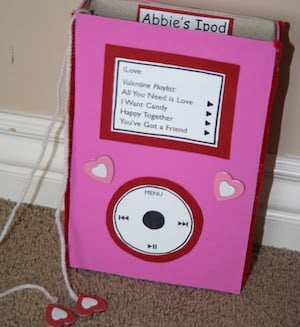 iPod from Mommy Lessons 101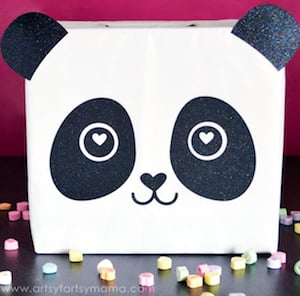 Panda from Artsy Fartsy Mama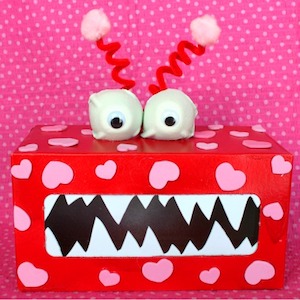 Monster Valentines Box from Giggles Galore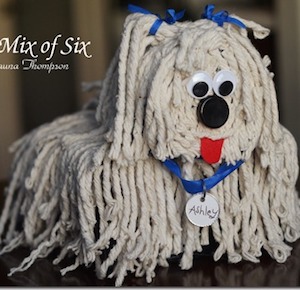 DIY Puppy from Mix of Six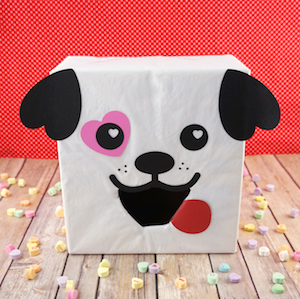 Puppy Dog from Artsy Fartsy Mama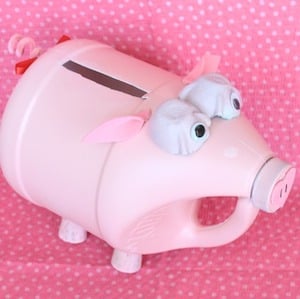 Empty Bottle Pretty Little Piggy from Giggles Galore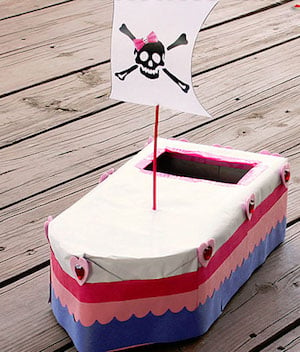 Girly Pirate Ship from One Creative Mommy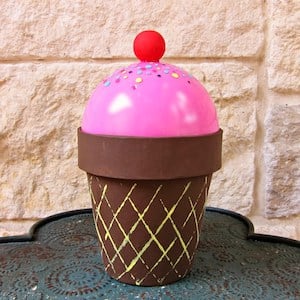 Ice Cream from Morena's Corner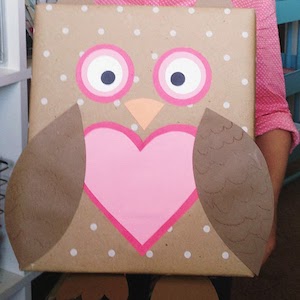 Owl from Simple As That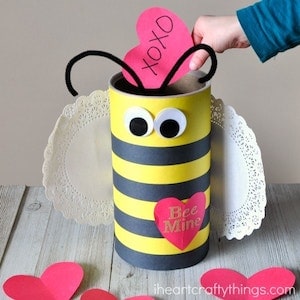 Bee Valentine Box from I Heart Crafty Things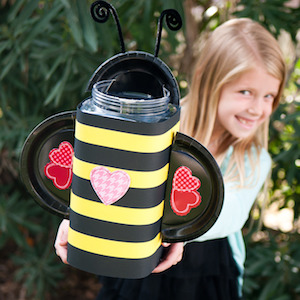 Bumble Bee from Life with Fingerprints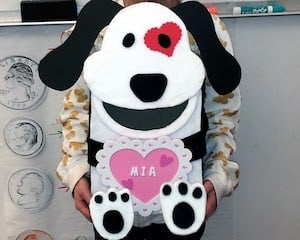 Cute Dog from Inspired by a Mouse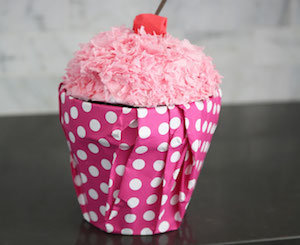 Easy Cupcake from Sunny Side Up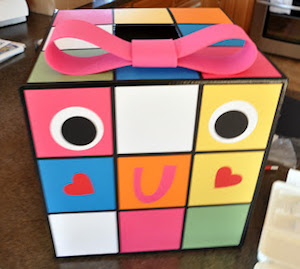 Rubix Cube from Peppermint Plum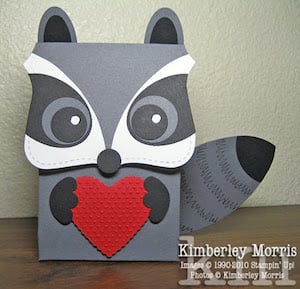 Adorable Raccoon from procrastistamper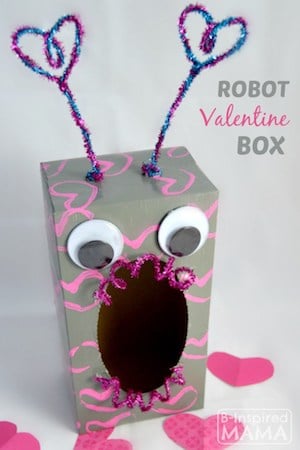 Simple Robot from B Inspired Mama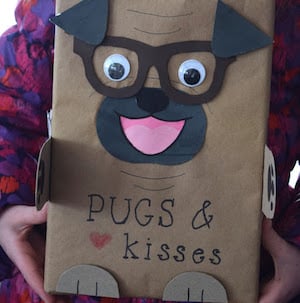 Pugs & Kisses from PA County Crafts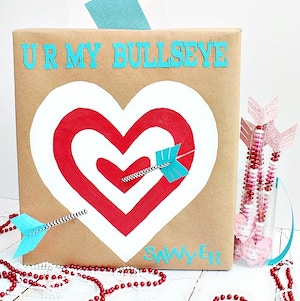 Bullseye Mailbox Tutorial from Home. Made. Interest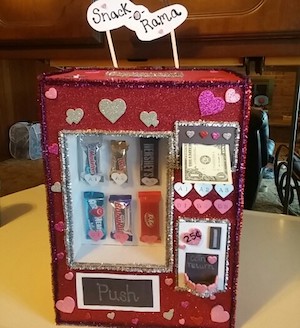 Soda Machine (Source Unknown)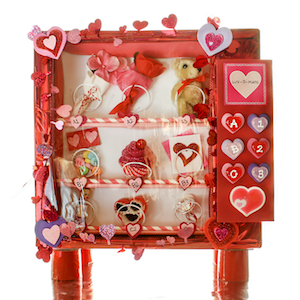 Vending Machine from Orange You Crafty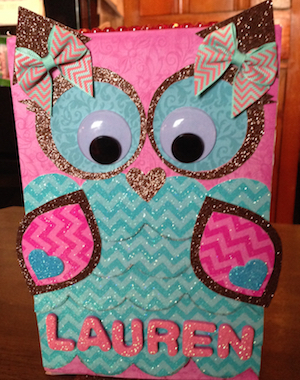 Glittery Owl (source unknown)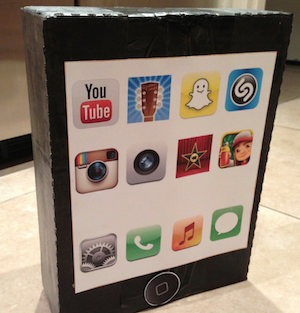 iPhone from MacSparky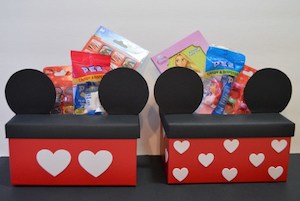 Mickey Mouse Shoebox from Mouse Ears Mom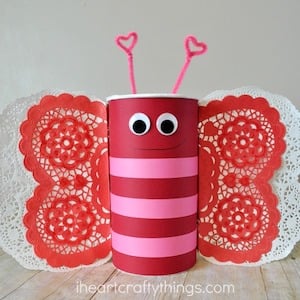 Butterfly Mailbox from I Heart Crafty Things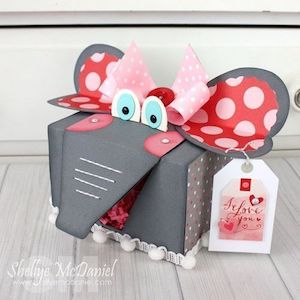 Cute Elephant from Shellye McDaniel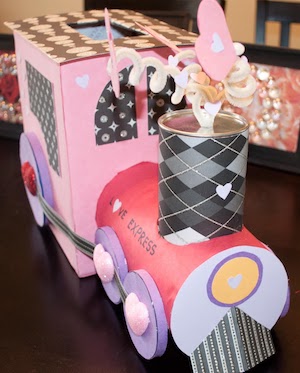 Love Express Train from Disney Family Blog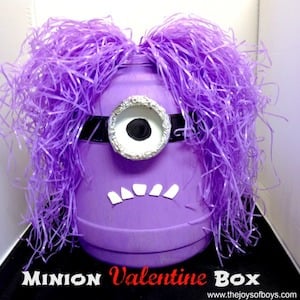 Purple Minion from The Joys of Boys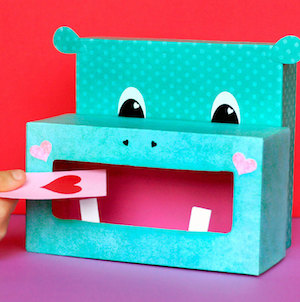 Hippo from Fiskars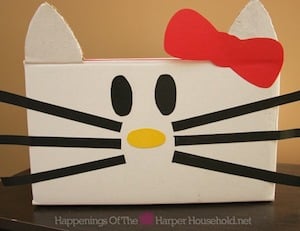 Hello Kitty Valentine Mailbox Tutorial from Happenings at Harper Household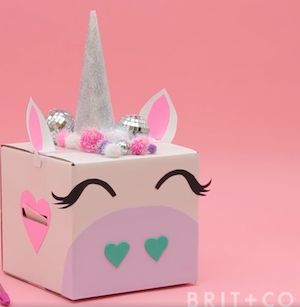 DIY Unicorn Valentines Box from Brit + Co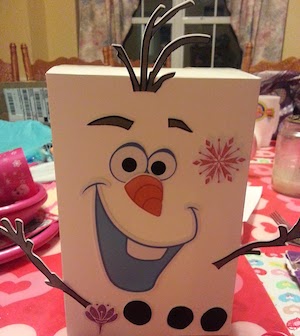 Frozen Olaf from Mrs. Hightower's Hound Dogs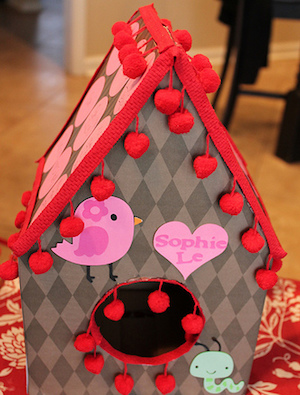 Birdhouse from Faith Love Hope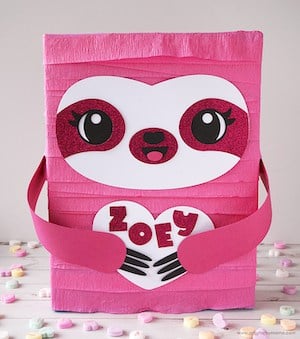 Sloth from Artsy Fartsy Mama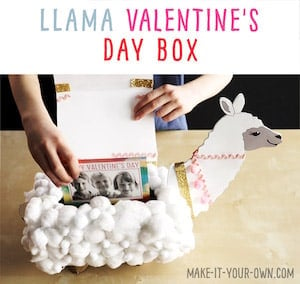 Llama Valentines Box from Make it Your Own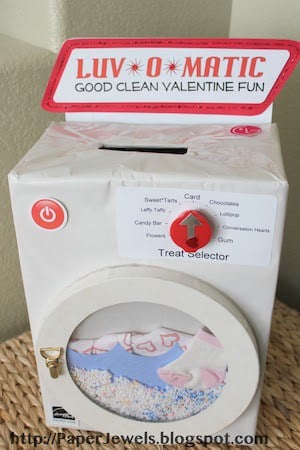 Luv-o-Matic Washing Machine from Paper Jewels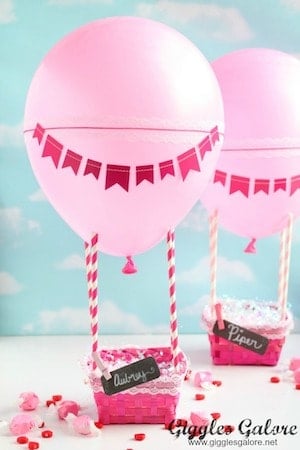 Hot Air Balloon from Giggles Galore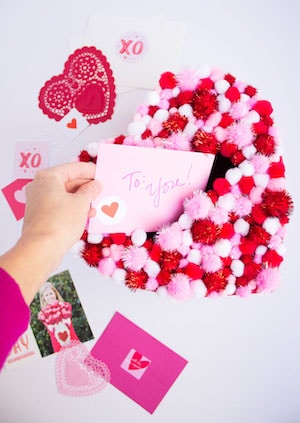 Heart Pom-Poms Card Holder from Design Improvised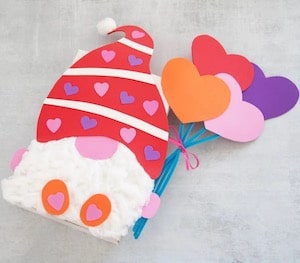 Valentine Gnome from Fun Money Mom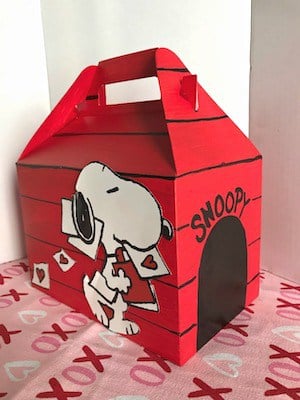 Snoopy Mailbox from Living Mi Vida Loca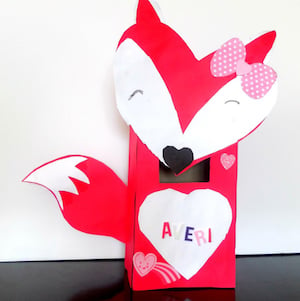 Adorable Fox (source unknown)
Shop for Valentine's Day Boxes at Michaels

Valentine Box Ideas for Boys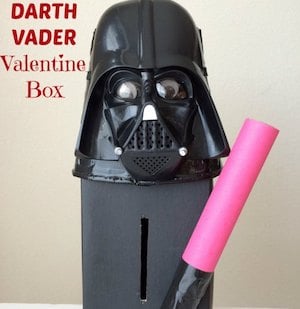 Darth Vader from Foster 2 Forever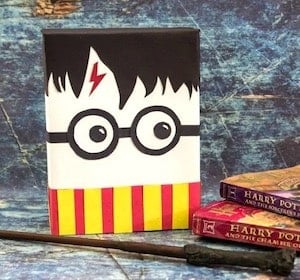 Harry Potter from Fun Money Mom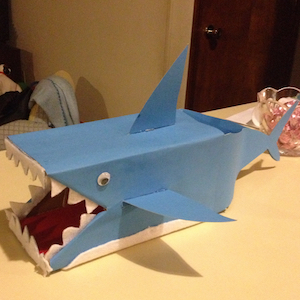 Shark (source unknown)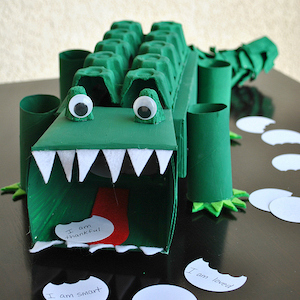 Alligator Affirmations from Crayon Box Chronicles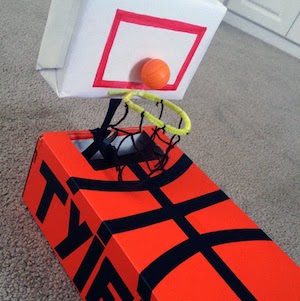 Basketball Valentines Box from It's All About Ty & Ashley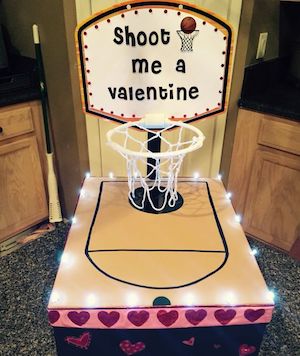 Basketball Court (source unknown)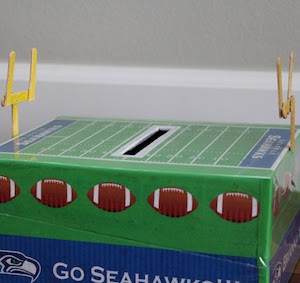 Football Stadium from Contemplative Creative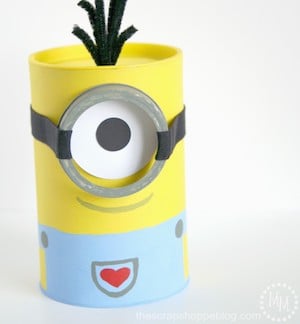 Minion from Scrap Shoppe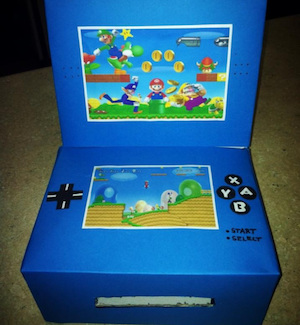 Nintendo DS Valentines Box (source link unknown)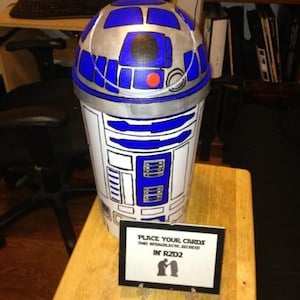 Star Wars R2-D2 Trash Can from Offbeat Bride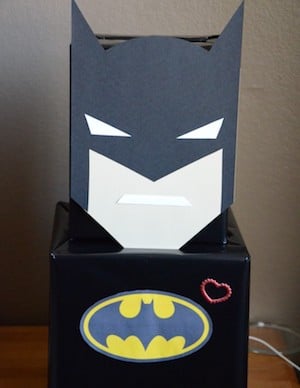 Batman from Sweet Paper Trail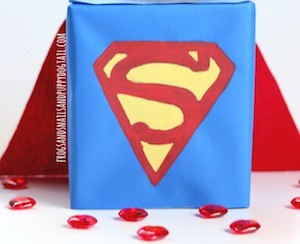 Superman Card Holder from Frogs Snails & Puppy Dog Tails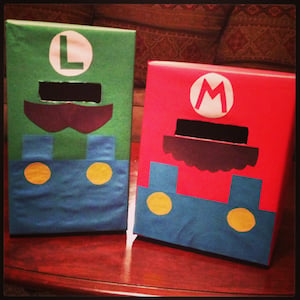 Mario and Luigi Valentine Box Ideas (source unknown)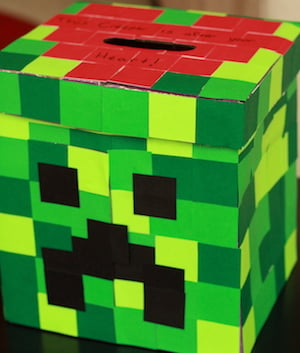 Minecraft Creeper (source unknown)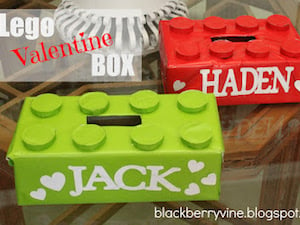 Lego Valentine Box from Blackberry Vine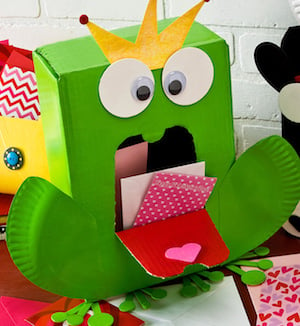 Frog Prince from Plaid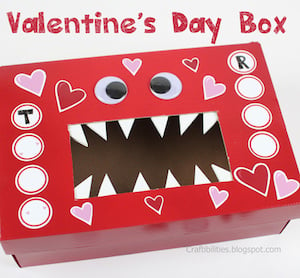 Monster Tissue Box from Craftabilities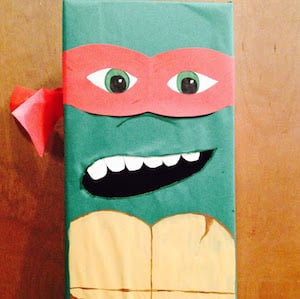 Ninja Turtle from Life's Journey to Perfection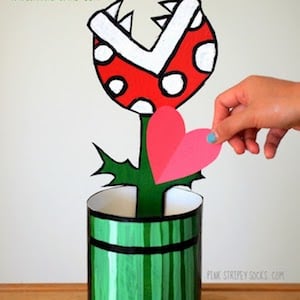 Pirahna Plant from Mario from Pink Stripey Socks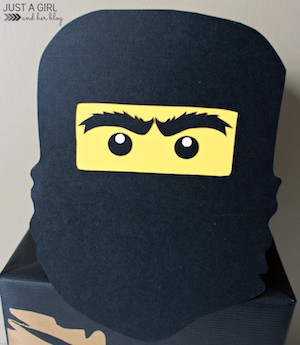 Lego Ninja from Just a Girl and Her Blog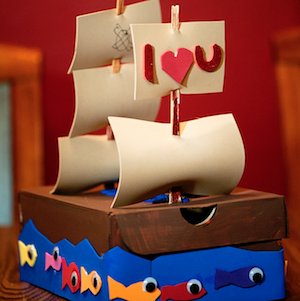 Pirate Ship from Artistic Expressions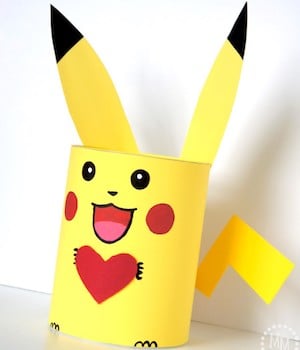 Pokemon from DIY Adulation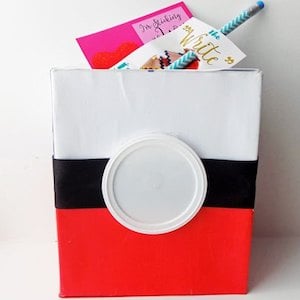 Pikachu from The Scrap Shoppe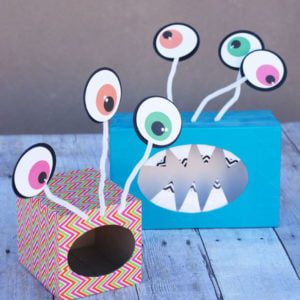 Big-Eyed Monster Boxes from U Create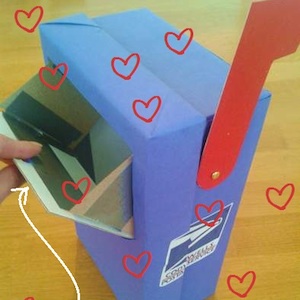 Mailbox from Camp Clem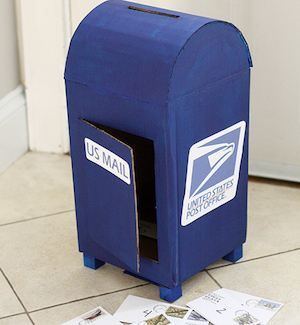 DIY Cardboard Mailbox from Little Red Window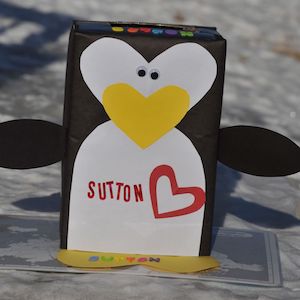 Penguin from Mommyapolis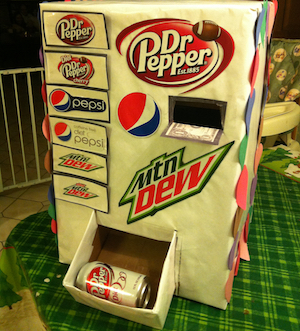 Soda Vending Machine (source unknown)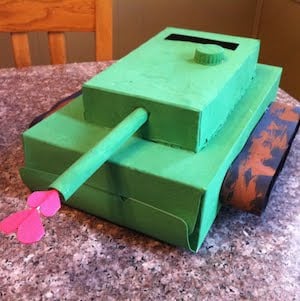 Tank from Show Tell Share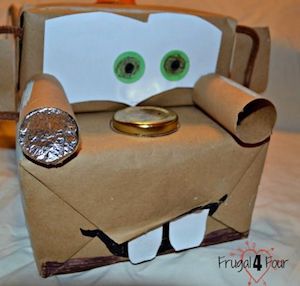 DIY Tow Mater from Frugal 4 Four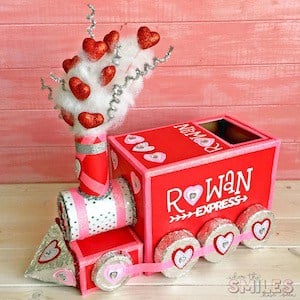 Love Train from Where the Smiles Have Been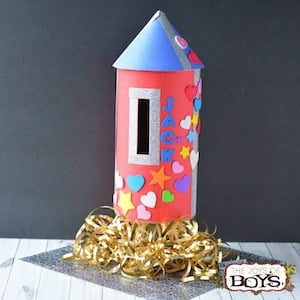 Rocket from the Joy of Boys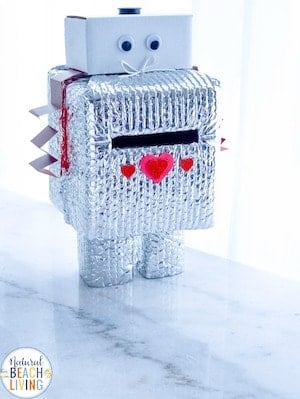 Robot Valentine Box from Natural Beach Living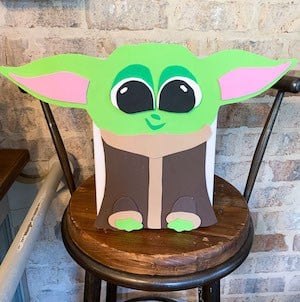 Baby Yoda Valentine Box from Seeded at the Table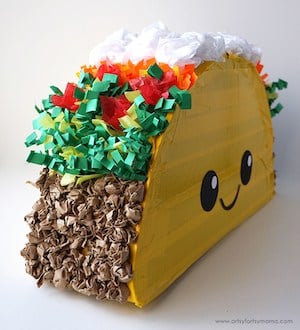 Taco from Artsy Fartsy Mama
Related Posts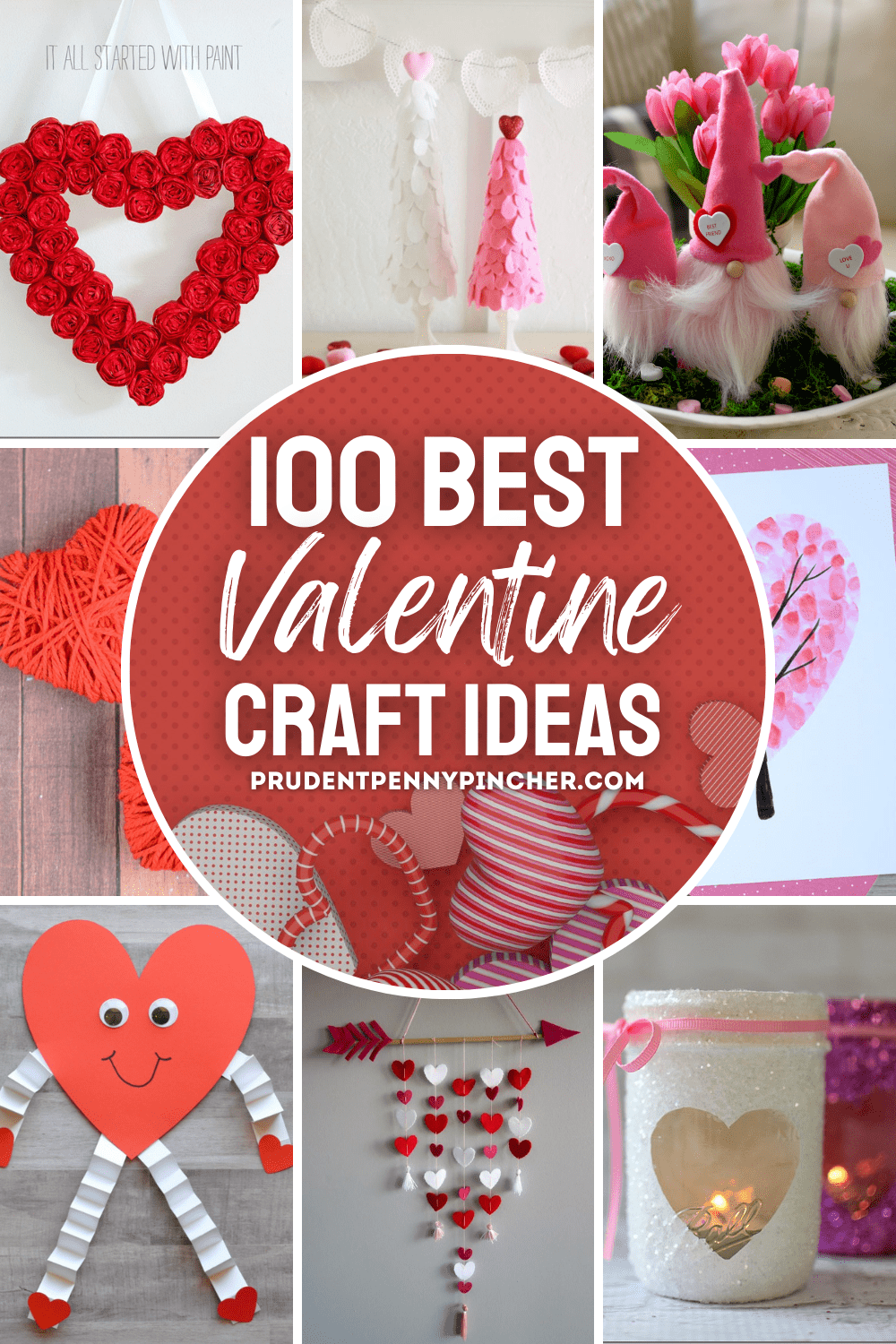 100 Best Valentine's Day Craft Ideas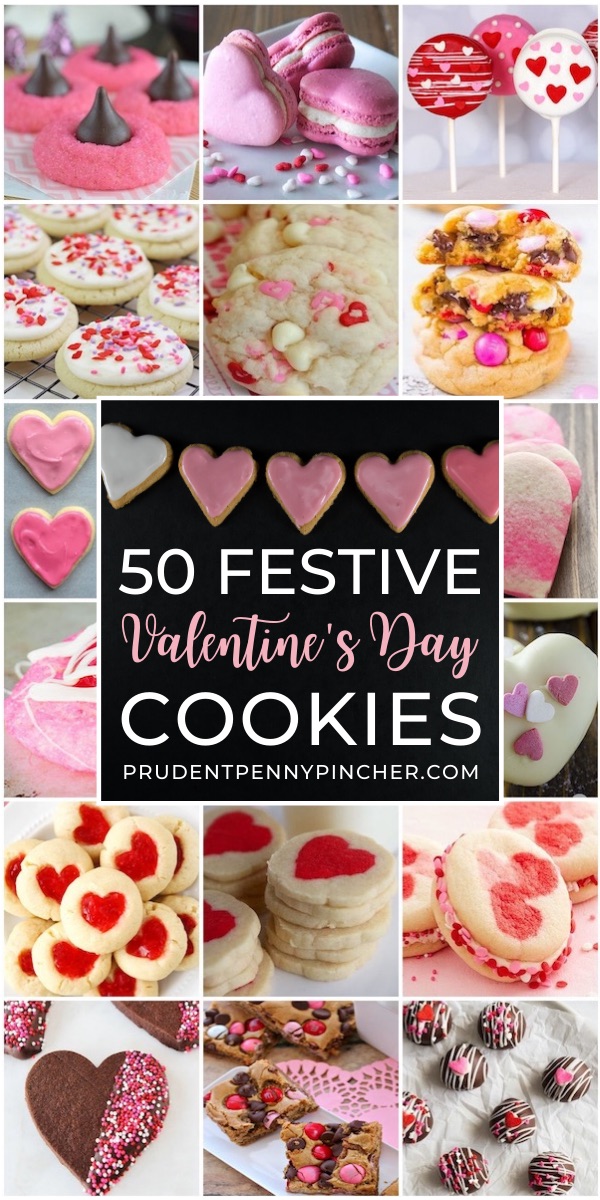 50 Best Valentine's Day Cookies