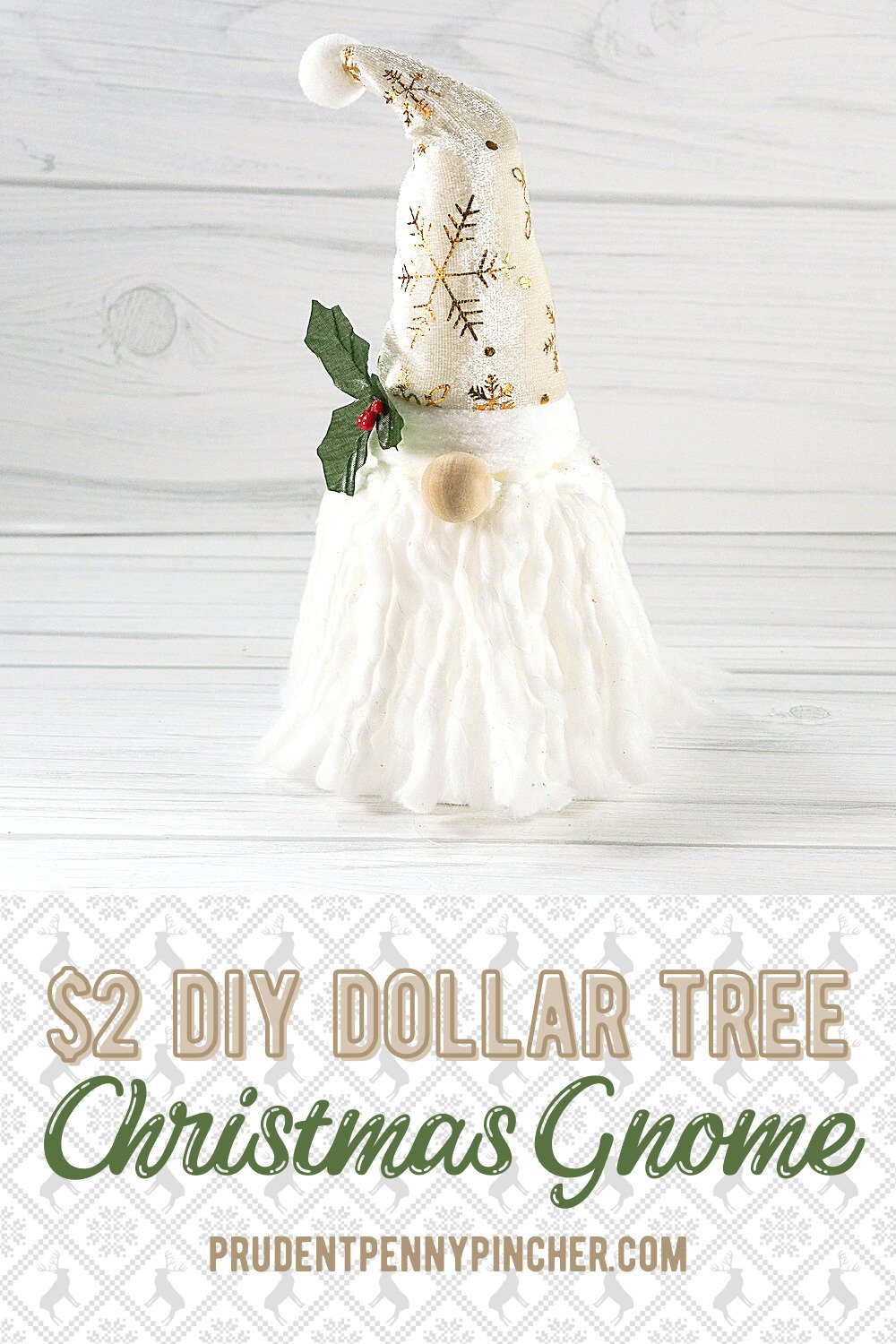 Make a christmas gnome without all the work. This gnome dollar tree christmas craft only costs $2 and takes less than 2 minutes to make. This dollar tree christmas decor idea is a SUPER cheap and easy DIY christmas decoration for your home.
Christmas gnomes are the popular trend right now. They are popping up in all the home decor stores especially around the holidays. Buying them at a retail store can cost $10-$15 dollars each (yikes!), but you can easily make your own for a small fraction of that price. There are only two main supplies needed for this Christmas craft, both of which can be found at Dollar Tree.
What I love about christmas gnomes is that they are very versatile. You can put them pretty much anywhere — on a tiered tray, mantel, or bookshelf. Also, you can use them as table top accents or as part of a centerpiece. Regardless of where you choose to put them, they look adorable anywhere!
If you are wondering about origin of these cute little christmas gnomes, they come from Scandinavian folklore and are said to act as guardians or protectors of the homes they inhabit.
Now, let's get crafting! Below you will find the material list and instructions.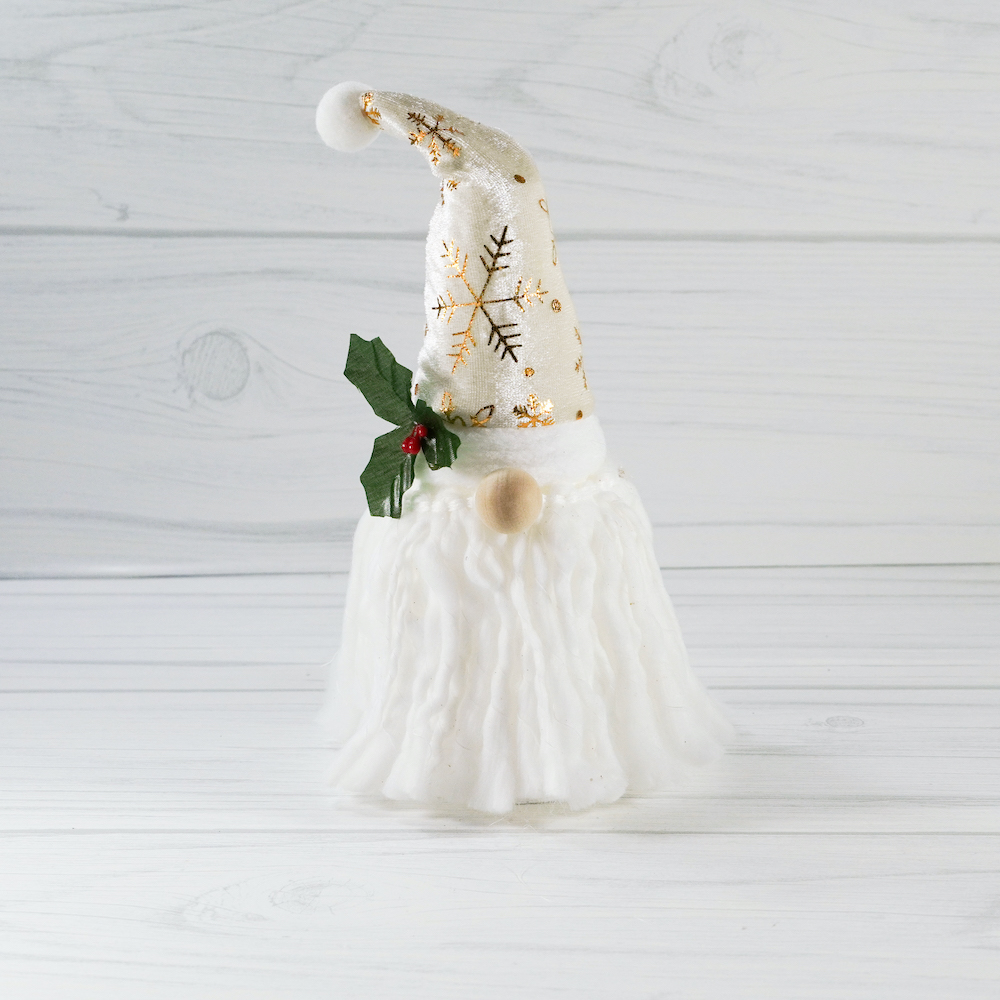 Easy Gnome Dollar Tree Christmas Craft Supplies:
white foam cone
one wood bead
glue gun and glue stick
Easy Gnome Dollar Tree Christmas Craft Directions:
Remove the Santa beard and hat from the Santa head. Mine was fairly easy to remove and came off in one piece.
Slip the beard and hat over the foam cone and glue them into place
Glue a large wood bead in the center where his nose should be.
Now you have the cheapest and easiest christmas gnome ever!
Related Post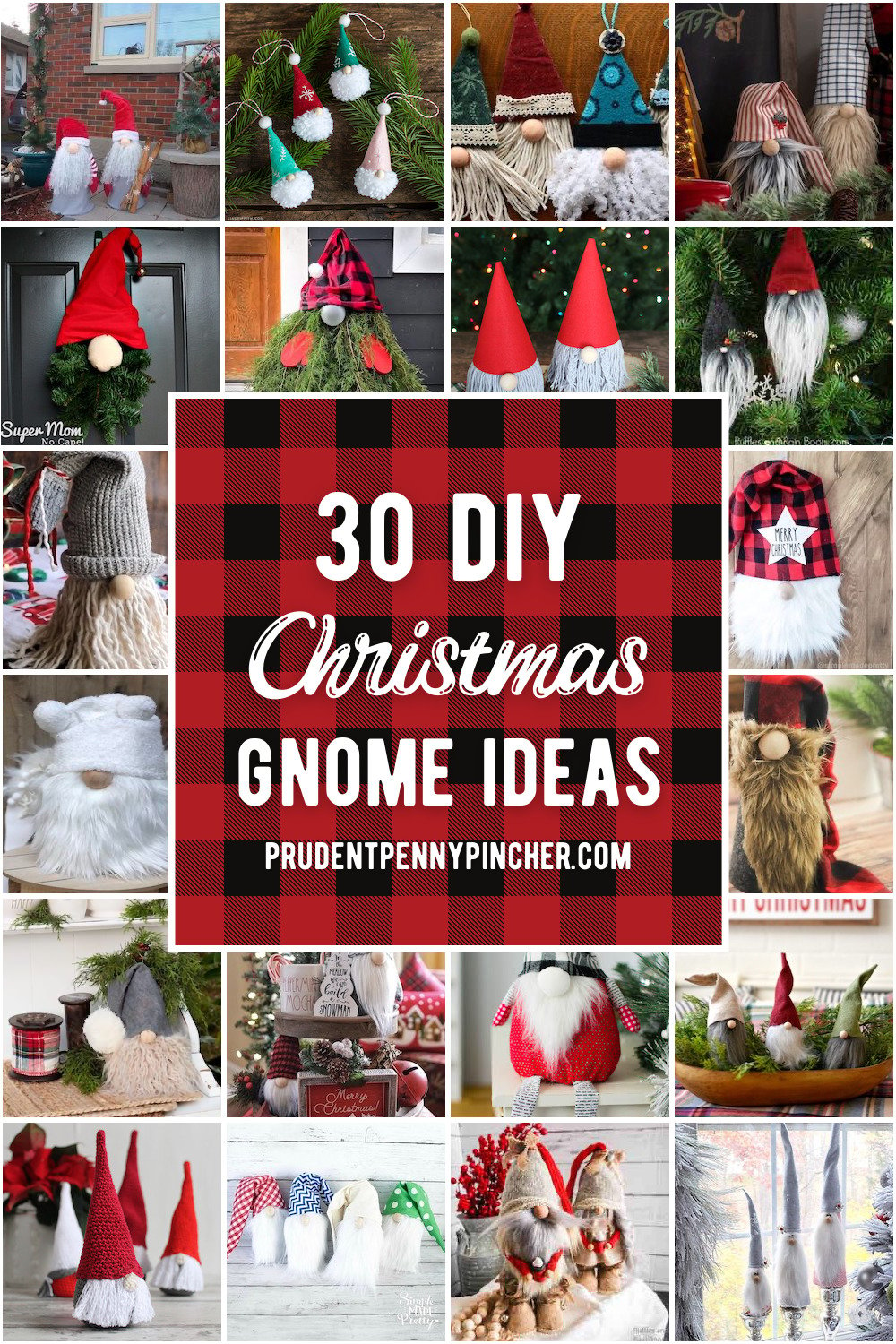 30 DIY Gnome Christmas Decor Ideas