Romance is in the air! Give your table a romantic makeover with this cute mason jar valentine centerpiece.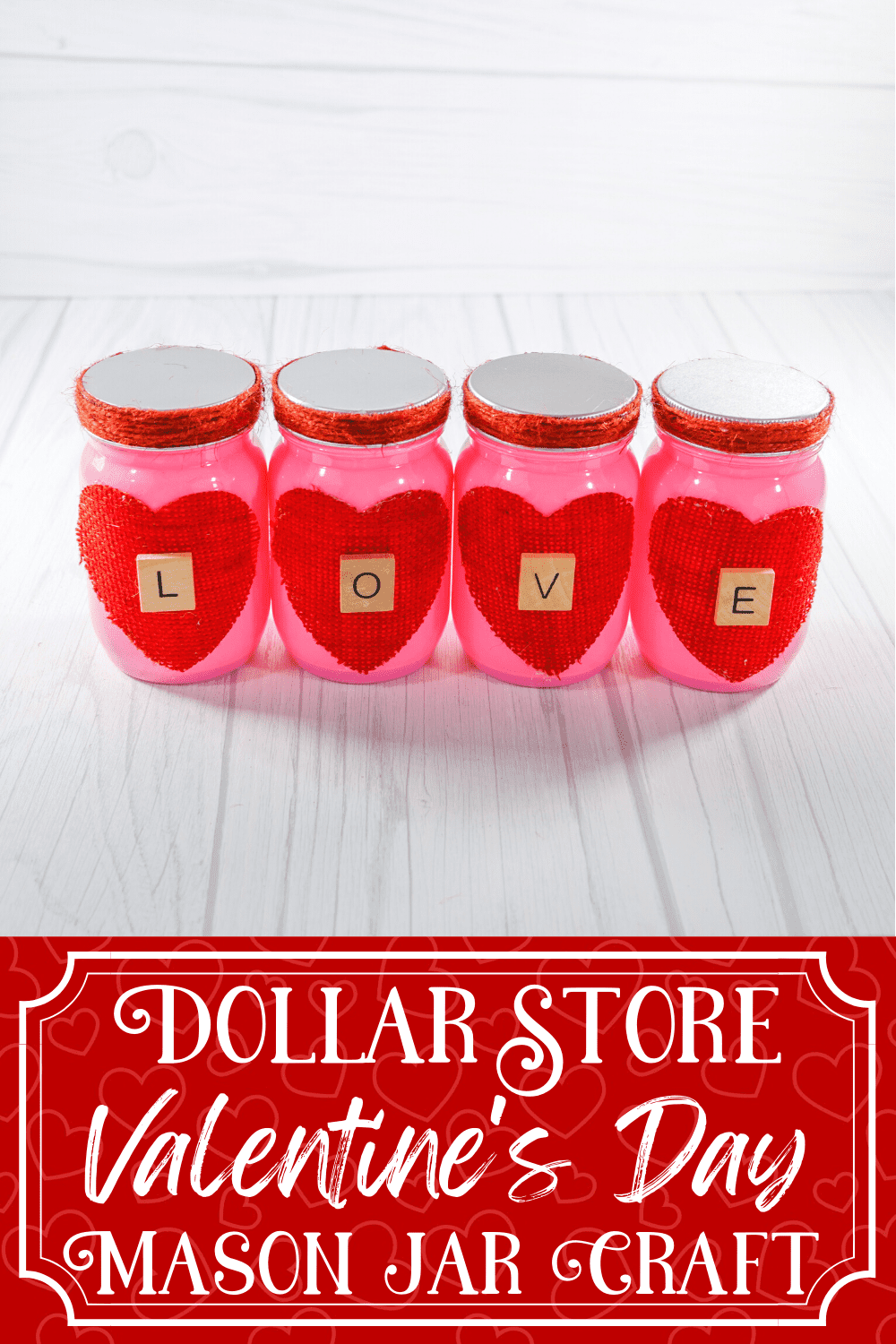 Dollar Store Mason Jar Valentine Centerpiece
Make this cheap and easy DIY centerpiece using dollar store supplies. It costs less than $7 to make and only takes 30 minutes so it's a cheap & easy Valentine's Day decoration. This craft would make a great table centerpiece for a romantic dinner table setting or a festive mantel decoration for your home. It would pair great with a red burlap garland on the mantel! This heartfelt Valentine's Day centerpiece will show off your romantic side without spending too much on the holiday.
All of the supplies for this DIY valentine table decor idea came from Dollar Tree except the paint and scrabble tiles which I got half off with a coupon at Hobby Lobby. However, you can find a scrabble game at a thrift store for around a dollar or two and save some money. Plus, you'd have lots of other scrabble letters leftover for more crafts!
Supplies Needed for This Valentine's Day Table Decoration:
pink acrylic paint
scrabble tiles
red burlap ribbon to make heart shape burlap
twine
craft mason jars
For the detailed supply list and instructions, please refer to the how-to card below.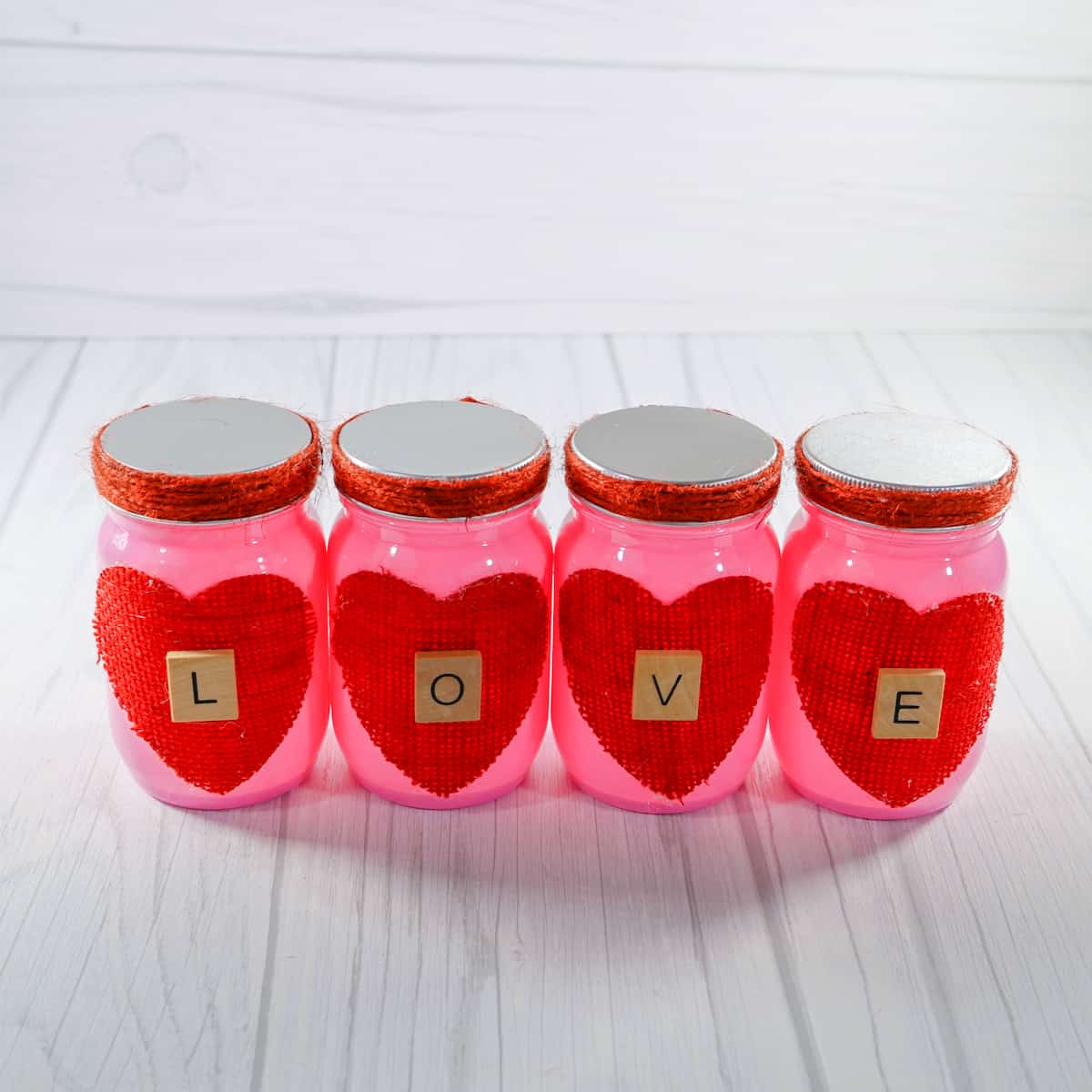 Mason Jar Valentine Centerpiece Variations:
There's a lot of room to get creative with this project and make it your own. You could use white chalk paint on the jars and use regular burlap and twine for a farmhouse styled Valentine's Day decoration or make it rustic by using a dark red chalk paint on the jars and giving it an aged with sandpaper and wrapping it with natural burlap and twine. You could substitute the scrabble tiles for stencils or Cricut letters. Regardless of the varations that you choose, this valentine's day table decoration will help you create an intimate setting and an amazing romantic atmosphere.
Store heart shaped candies or chocolates inside (assuming you don't paint the inside of the jars like I did). Also, you could add a Valentine's Day floral arrangements like red roses, pink roses or any fresh flowers. It would make a great romantic centerpiece for Valentine's Day party as well.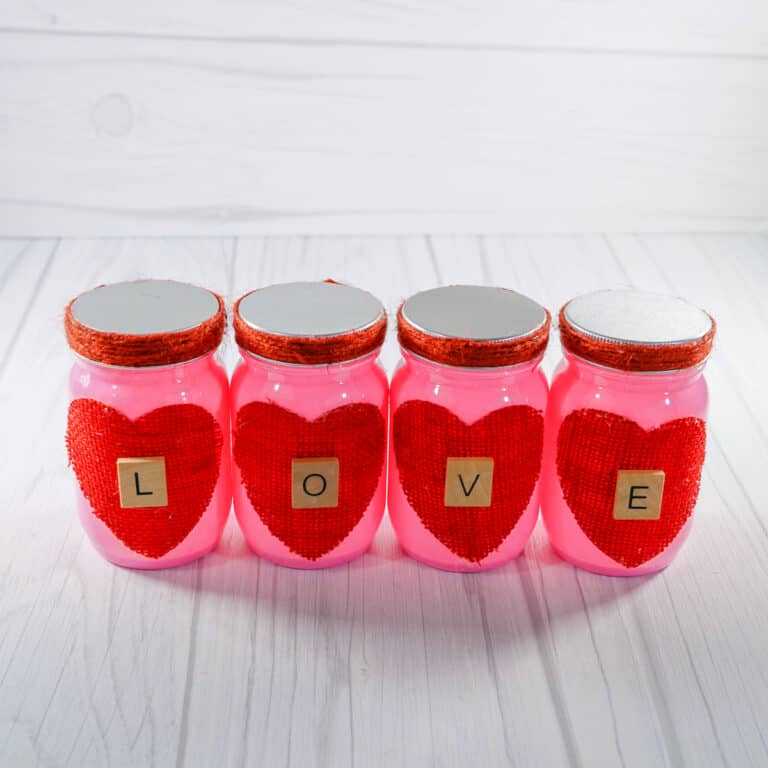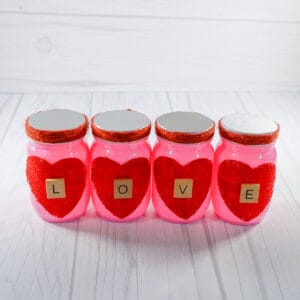 Dollar Store Mason Jar Valentine Centerpiece
mason jar valentine craft using dollar tree supplies
Equipment
glue gun

glue sticks

fabric scissors
Materials
4

craft mason jars

twine

red

burlap ribbon

red

acrylic paint

pink

scrabble tiles
Instructions
Paint your mason jars pink. I poured paint on the inside of the jars and shook the jars around to fully coat them in order to achieve a glossy finish look, but you can paint them however you like.

Cut 2 to 3 inch long section of red burlap ribbon (or however big you want your heart to be). Make the ribbon into a heart shape by folding the section in half and using a printed heart template folded in half as a guide, then cut out the shape. Repeat 3 more times.

Glue the burlap hearts to the front of your mason jars.

Add a scrabble tile in the center of each of your hearts by gluing it in place

Glue the end of a piece of twine around the back of the mason jar and tightly wrap it around the lid until there's no more room left and glue the other end to the back of the jar.
Related Post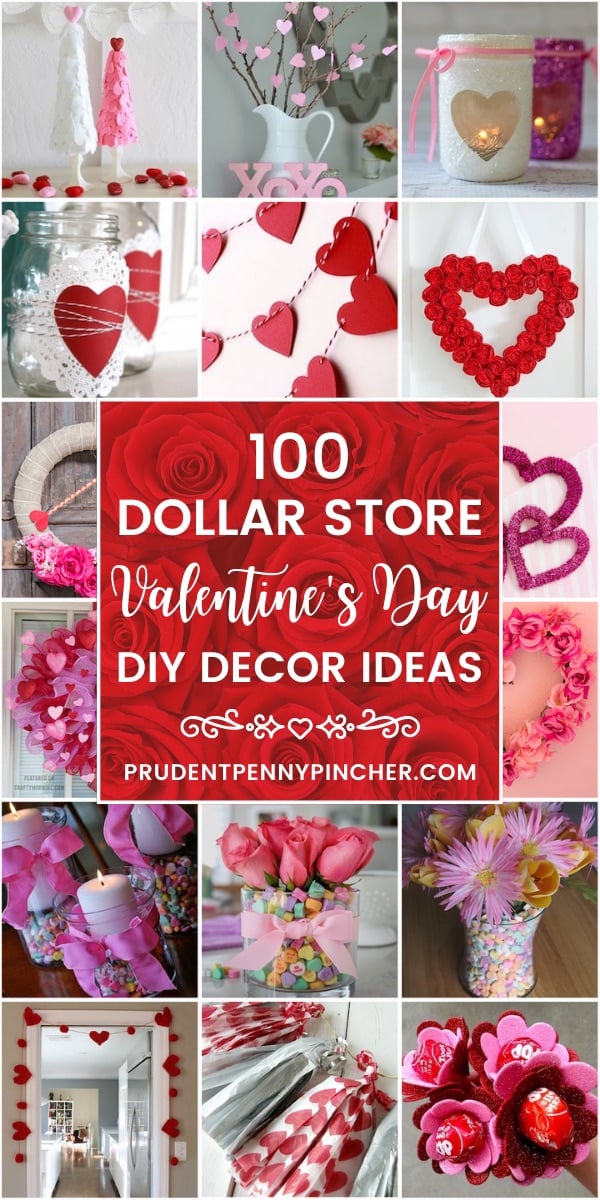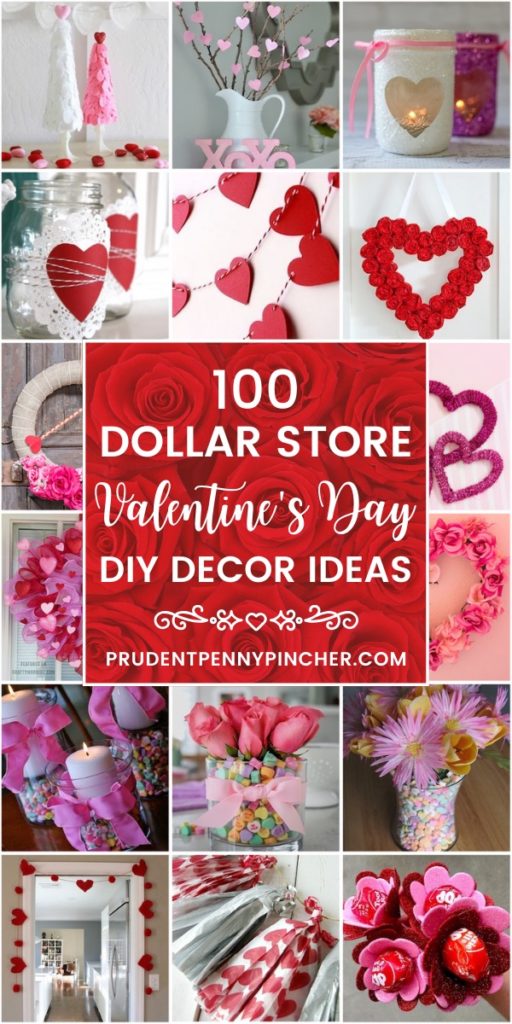 100 Dollar Store DIY Valentine's Day Decorations