Celebrate Valentine's Day with this cute and easy cat heart craft for kids that you can make with dollar tree supplies.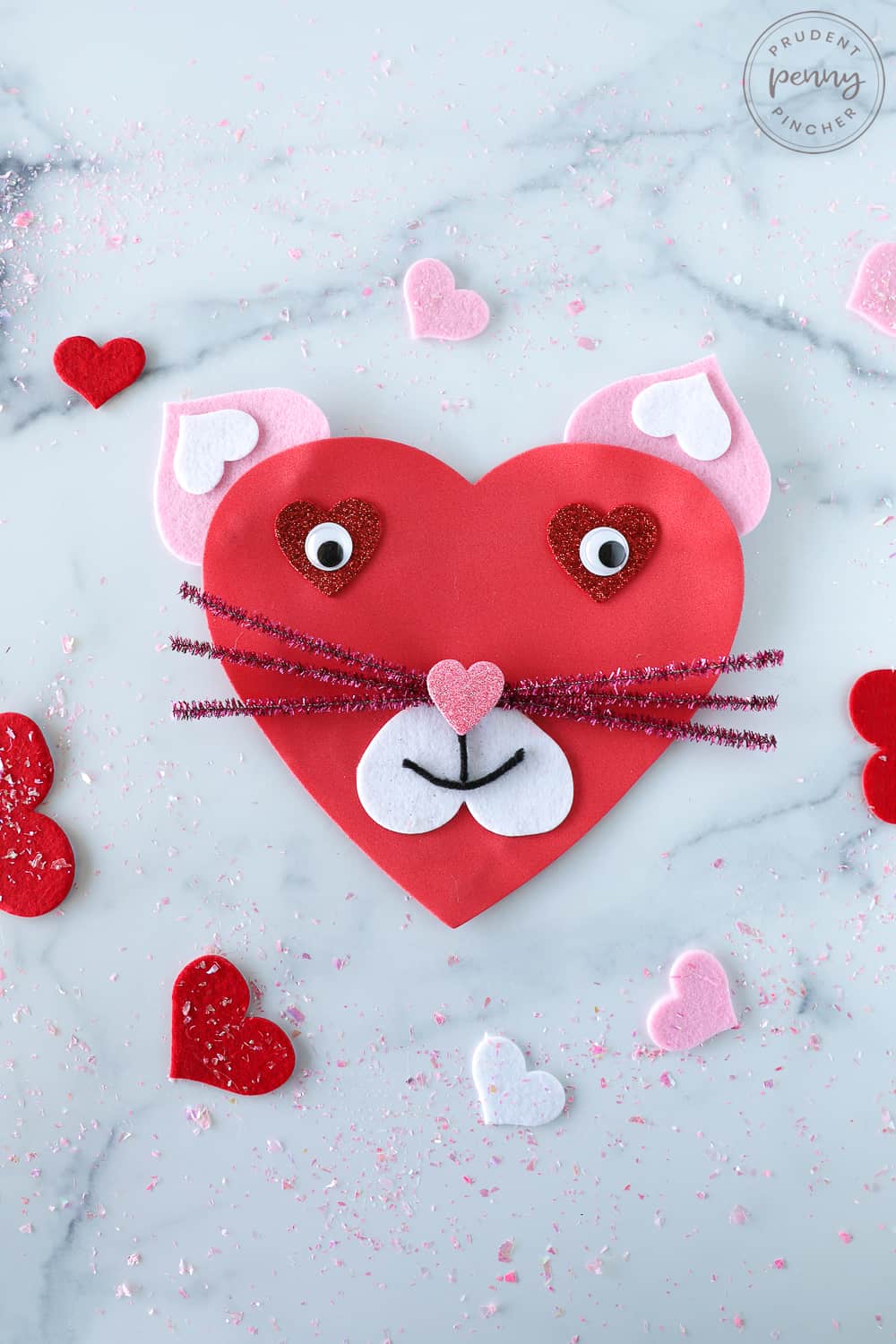 Valentine's Day is just around the corner, and what better way to celebrate with your little ones than by making a fun and adorable cat craft? This easy and inexpensive Valentine's Day craft is perfect for kids of all ages and is sure to put a smile on their faces. Younger children, like preschoolers or kiddos in elementary school, will find this craft particularly fun to make. This DIY heart-shaped craft makes a great gift, Valentine, or decor idea for the fridge.
This simple craft is a great way to spend some quality time with your little ones and get into the Valentine's Day spirit. Plus, it's a fun and creative way to give as a DIY gift and show your love and affection for those special people in your life like grandparents, parents and friends.
Supplies Needed:
large felt heart for face
assorted smaller hearts in different colors (white, pink, red, etc.) for facial features
black yarn for the mouth or a sharpie marker to draw the mouth
googly eyes
double sticky tape
glue, glue dots, glue stick, etc.
pipe cleaners
scissors
Alternatively, instead of buying felt hearts from the dollar store, you can make fabric or paper hearts as well.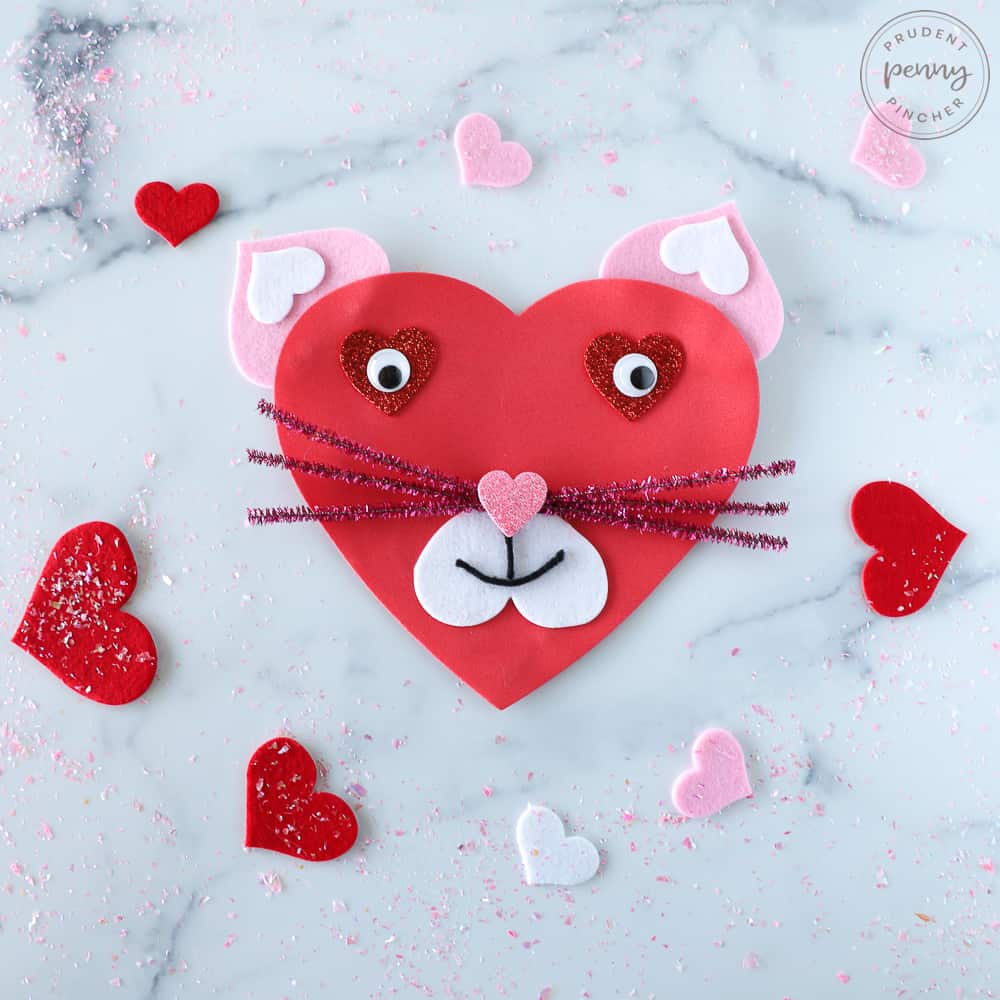 Instructions for This Cute Heart Craft for Kids:
Glue a smaller heart in the center of a medium-sized felt heart. Do the same for another heart. These will be the cat's ears.
Glue the "ears" to the top of the cat's head upside down and equal distance from each other.
Tape or glue two small glittery felt hearts on each side of the cat's face for the eyes.
Glue a googly eye on top of each of the glitter hearts.
Cut off the bottom corner of a medium-sized felt heart and tape it upside down to the bottom of the cat's face.
Cut a few small pieces of yarn off the skein as the mouth for this easy heart craft.
Glue the yarn in the shape of a mouth on the medium-sized heart.
Wrap a small piece of pipe cleaner in the center of a group of 3 pipe cleaners to hold them together. Glue down the pipe cleaners to the cat's face.
Glue a small heart on top of the pipe cleaners for the nose.
You can also add a little bow or foam rose to your cat to give it some personality.
Once your cat's face is complete, you're ready to display your adorable craft project! You can hang it on the wall, place it on a mantle or shelf, or even give it as a special Valentine's Day gift to a loved one. Flip it over and write a sweet message to someone special to make it a Valentine or gift idea such as "You're Purr-fect" or "You're One Cool Cat"!
Pin it on Pinterest: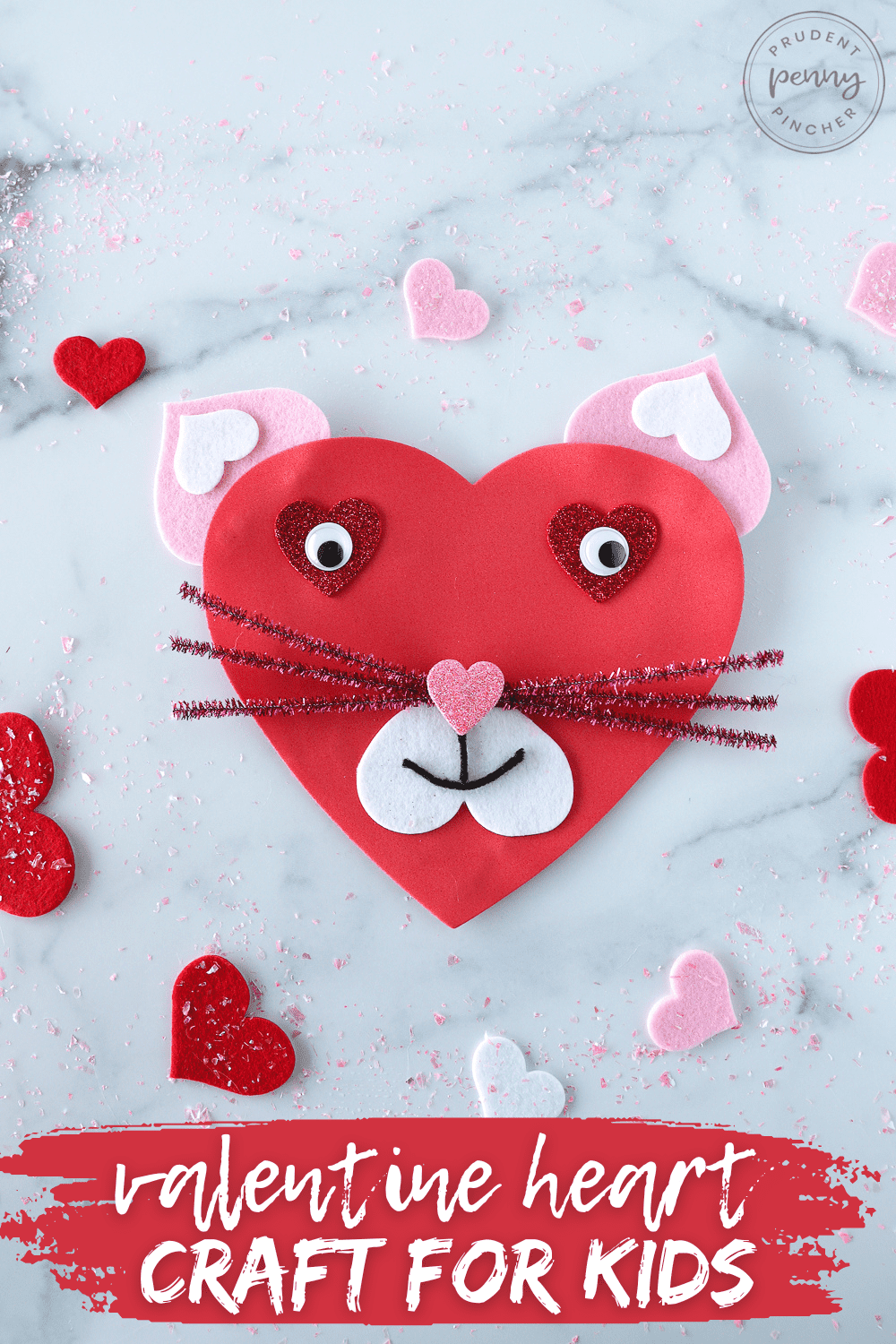 Related Posts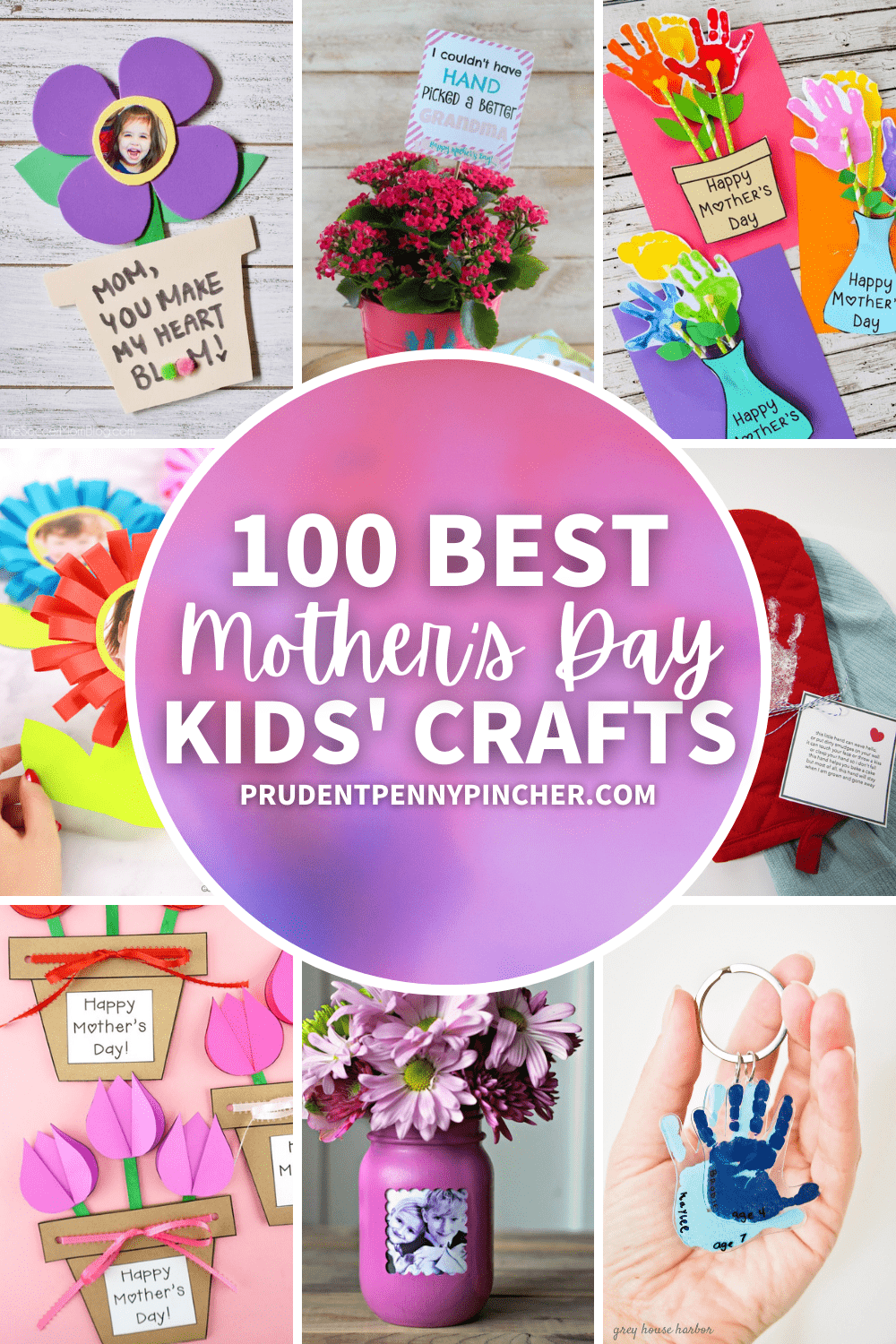 100 Best Mother's Day Crafts for Kids