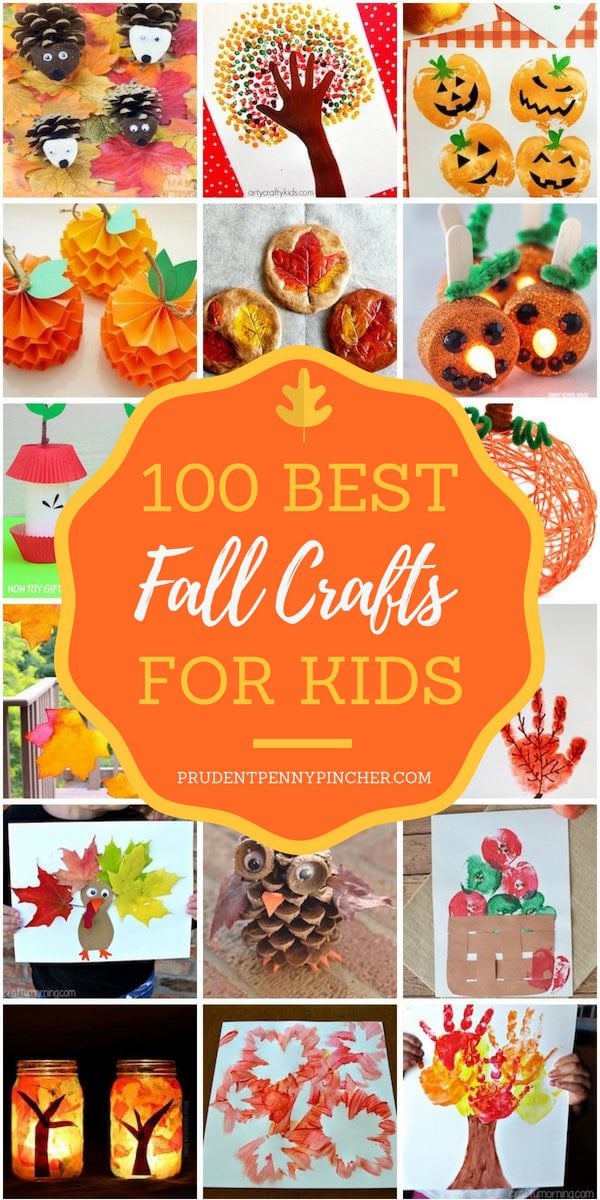 Celebrate the change of the season with these fun fall crafts for kids. These craft ideas include fall leaves, apples, scarecrows, pumpkins and more! These fall crafts for kids are easy to do and don't require much more than basic school and crafting supplies so you can enjoy fall activities without breaking the bank.
Crafting Supplies You Can Get at Dollar Tree:
construction paper
popsicle sticks
paper plates
tissue paper
crayons / markers
glue
tape
googly eyes
fall leaves
pipe cleaners
glitter
pom-poms
& much more!
100 Best Fall Crafts for Kids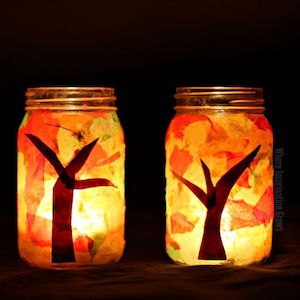 Mason Jar Fall Luminaries Craft
mason jars, mod podge, fall colored tissue paper, construction paper, candle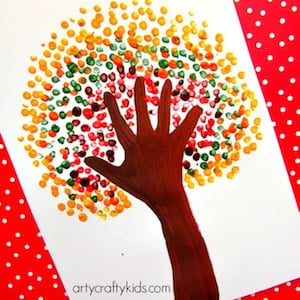 Autumn Handprint Tree
paper, paint, Q-tips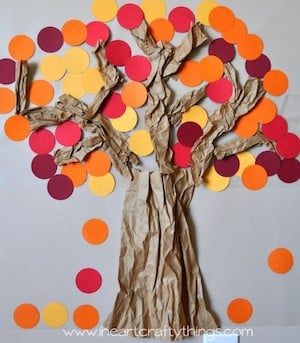 Paper Sticky Wall Fall Tree
clear contact paper, tape, brown lunch sacks, colored paper, 2-inch circle hole punch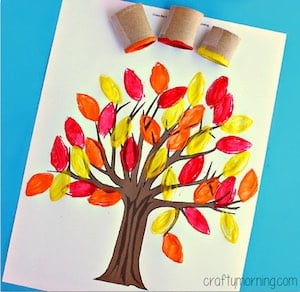 Toilet Paper Roll Leaf Stamping Fall Tree
toilet paper roll, paints, paper, printable fall tree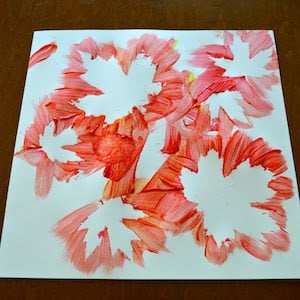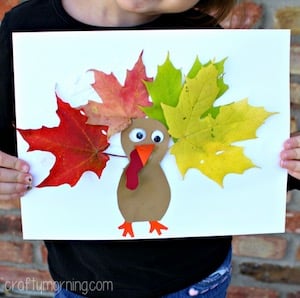 Leaf Turkey Craft
leaves, googly eyes, orange, red, and brown paper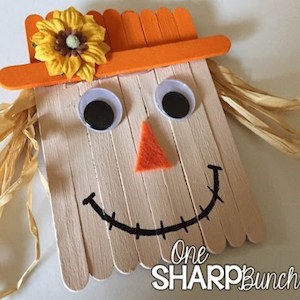 Popsicle Stick Scarecrow
popsicle sticks, paint, raffia, googly eyes, orange felt, fall flower, hot glue gun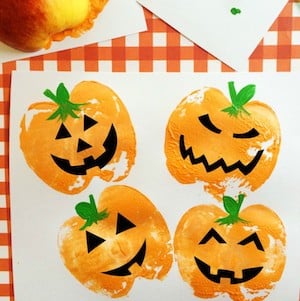 Pumpkin Apple Stamps
apple, orange & green paint, white paper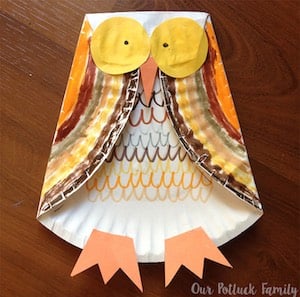 Paper Plate Fall Owl Craft
paper plate, construction paper, glue, markers, crayons, or paints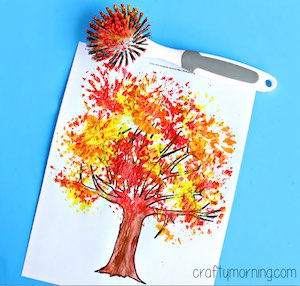 Dish Brush Fall Tree
dish brush, paint, free printable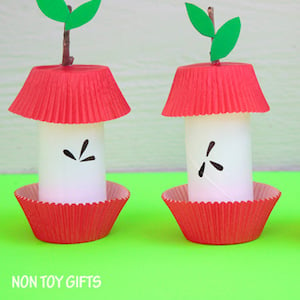 Paper Roll Apple Core
paper rolls, cupcake liners, craft paint, construction paper, glue gun, black marker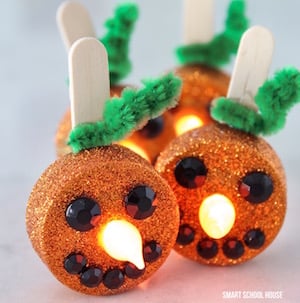 Tea Light Pumpkins
orange flameless tea lights, miniature popsicle stick, green pipe cleaners, black adhesive gemstones, tacky glue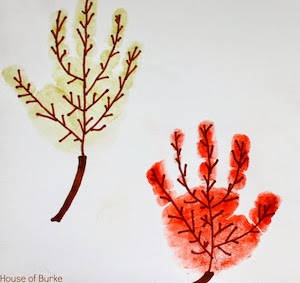 Leaf Hanf Prints
brown, gold, and orange/red ink, white cardstock, brown marker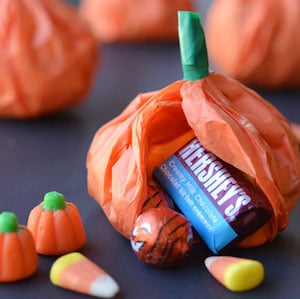 Tissue Paper Pumpkin Favors
orange tissue paper, green tape, candy, 9″ cake pan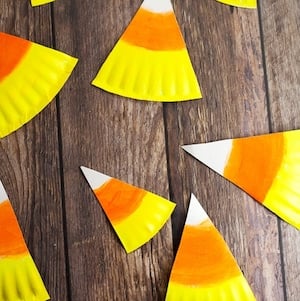 Paper Plate Candy Corn Banner
paper plates, orange & yellow paint, hole punch, string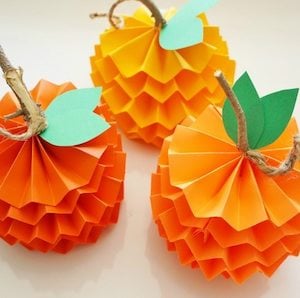 Paper Pumpkins
patterned paper, paper cutter, double sided tape, glue gun, sticks, twine, scissors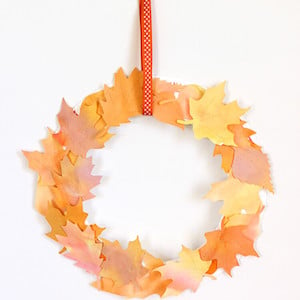 Watercolor Fall Leaf Wreath
ellison superstar machine, sizzix leaves #2 die, watercolor paints in fall colors, watercolor paper, paper plate, glue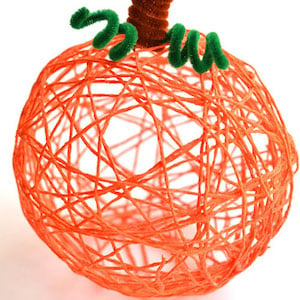 Yarn Pumpkins
orange yarn, white glue, balloon, brown & green pipe cleaner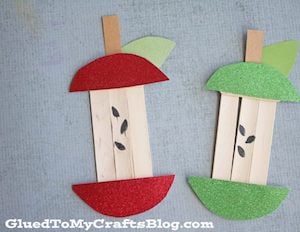 Popsicle Stick Apple Core
jumbo popsicle stick, mini popsicle sticks, school glue, brown/red/green cardstock, black marker, glitter, rhinestones, feathers etc.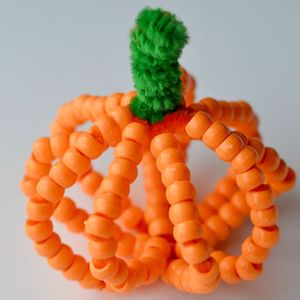 Beaded Pumpkin
orange & green pipe cleaners, orange pony beads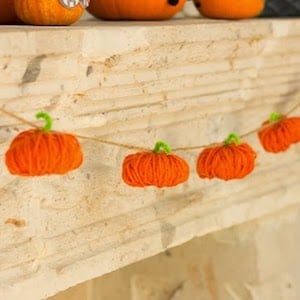 Yarn Pumpkin Garland
orange yarn, green pipe cleaners, twine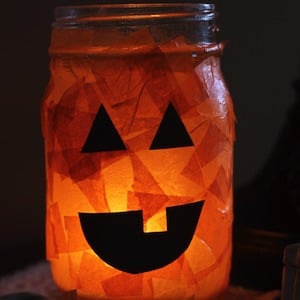 Halloween Mason Jar
mason jar, tissue paper, mod podge, construction paper, sponge brush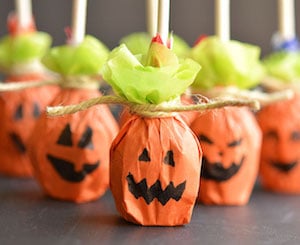 Pumpkin Lollipops
tootsie pop lolly pops, tissue paper, twine, fine tip black sharpie, smartie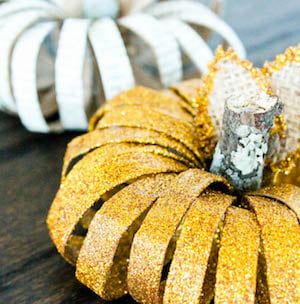 Paper Roll Pumpkins
paper toll roll, decorating material, twine, cinnamon sticks, burlap scraps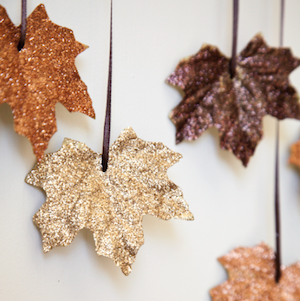 Glittery Fall Leaves Garland
pack of fall leaves, ribbon, glitter, glue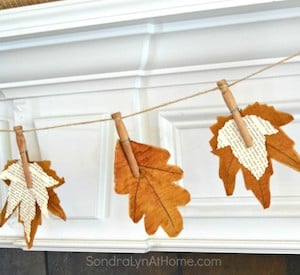 Fall Leaves Banner
fall leaves, twine, book page leaves, clothespins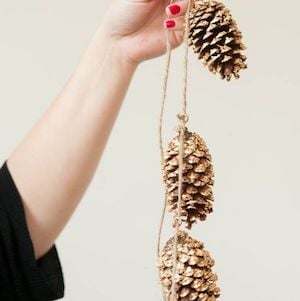 Pinecone Garland
pinecones, twine, mod podge, gold glitter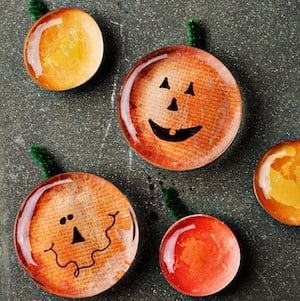 Pumpkin Magnets
decorative paper, mod podge, glass rocks, sharpie, magnets, pipe cleaners,  glue gun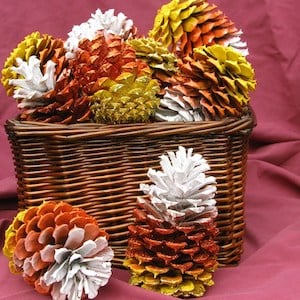 DIY Candy Corn Pine Cones
spray paint (white, orange & yellow), spray sealant, mod podge, glitter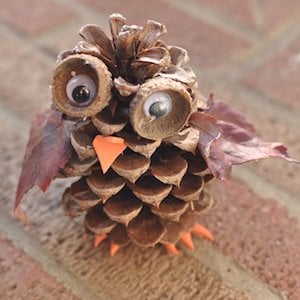 Pinecone Owl
acorn cups, leaves, glue, googly eyes, orange craft foam, pine cone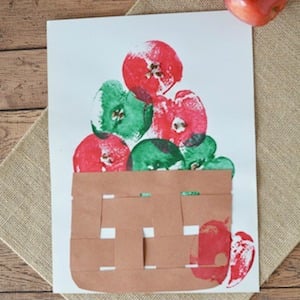 Apple Stamping Craft
construction paper, paint paper plates, apples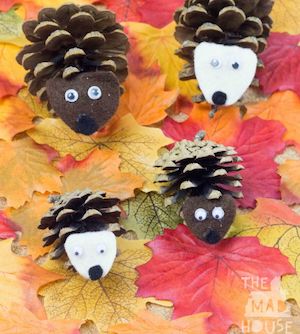 Pinecone Hedgehogs 
pinecones, felt, glue gun, googly eyes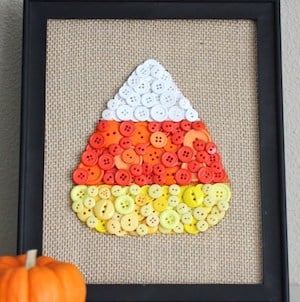 Candy Corn Button Art
buttons, burlap, frame, acrylic paint, mod podge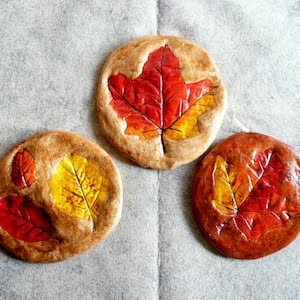 Salt Dough Fall Leaves
salt dough, artificial silk leaves, acrylic paint, mod podge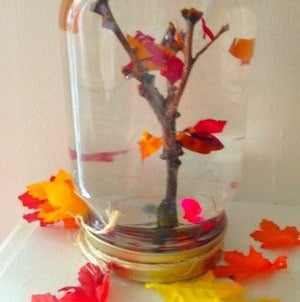 Maple Tree Leaf Globe
mason jar, glue gun, twigs, twine, silk leaves, fall colored confetti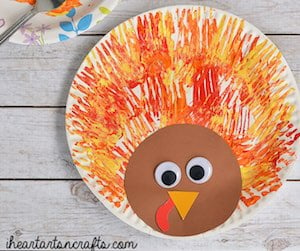 Fork Painted Turkey
paper plate, fork, paint, googly eyes, cardstock paper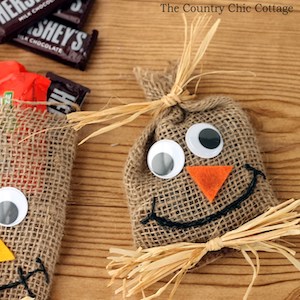 Scarecrow Treat Bags
burlap, large googly eyes, felt, fabric glue, and black dimensional paint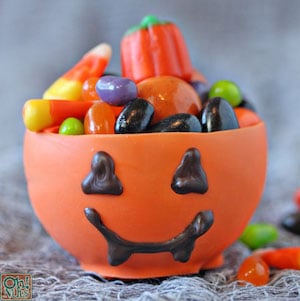 Edible Pumpkin Candy Chocolate Cups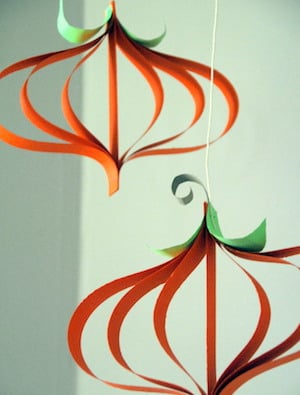 Paper Pumpkin
construction paper, stapler, string, scissors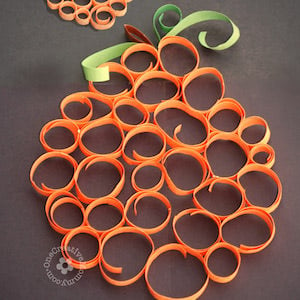 Rolled Paper Pumpkin
paper (orange, green and brown), scissors and glue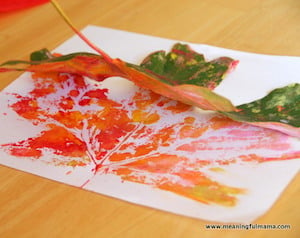 Fall Leaf Prints 
fall colored paints, white paper, large leaves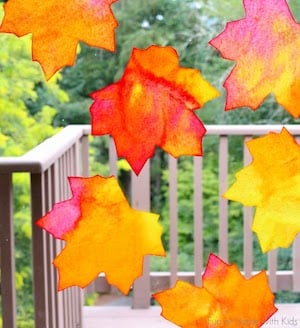 Leaf Suncatchers
coffee filter, food coloring, plastic wrap, tape, fall leaf template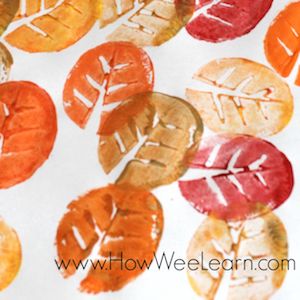 Leaf Potato Stamp
potato, knife, fall colored paints, white paper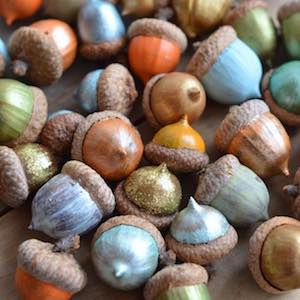 Painted Acorns 
acorns, acrylic paints, aluminum foil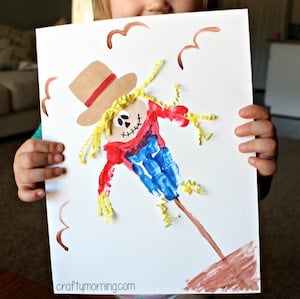 Handprint Scarecrow Craft
paint, white and brown paper, easter grass, marker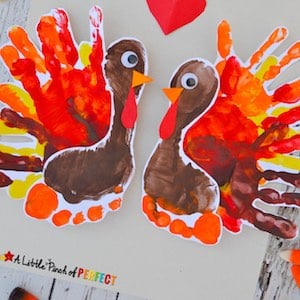 Turkey Footprint Art
craft paint, craft paper, googly eyes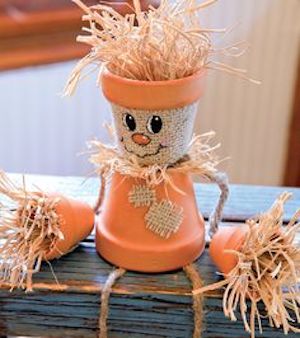 DIY Terracotta Scarecrow
terracotta pots, twine, burlap, straw,  markers, glue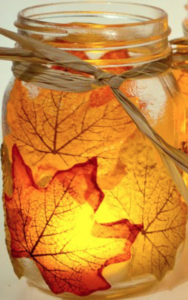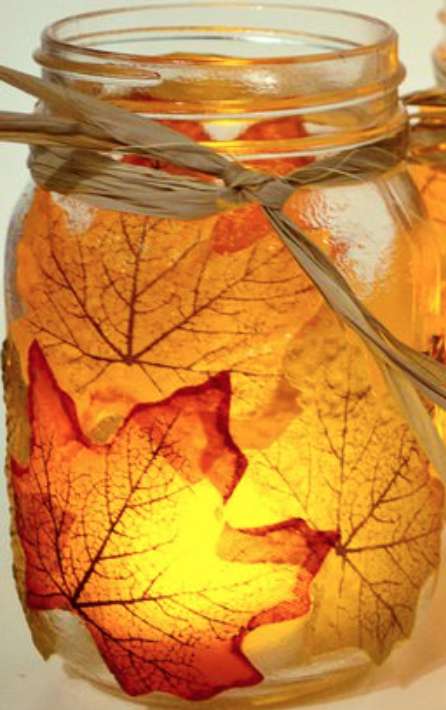 Maple Candle Jar
mason jar, maple leaves pack (Dollar Tree), twine, mod podge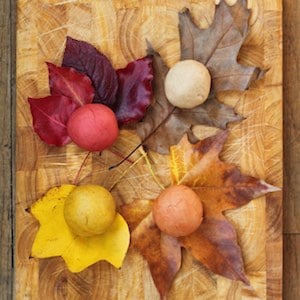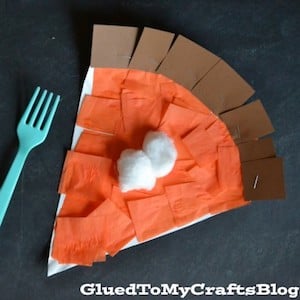 Pumpkin Pie Craft
paper plate, tissue paper, cardstock, stapler, cotton balls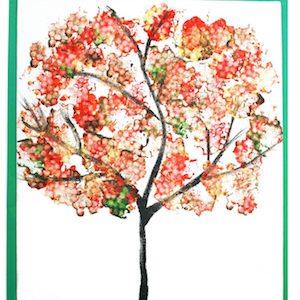 Q Tip Tree
watercolor paper, acrylic paint, q-tips, rubber band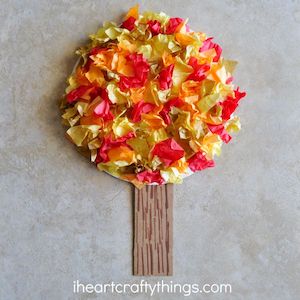 Tissue Paper Fall Tree
tissue paper, paper plate, cardboard, paint, glue, stapler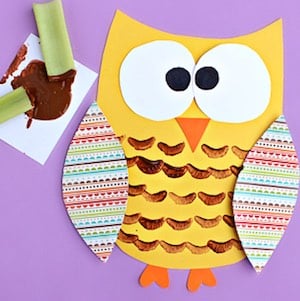 Celery Stamp Owl 
brown paint, celery, paper, sharpie
Paper Plate Leaf
paper plates, cardstock, tissue paper, stapler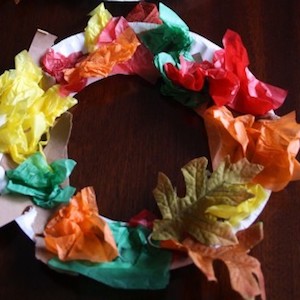 Tissue Paper Fall Wreath
paper plates, tissue paper, glue, construction paper, artificial leaves or flowers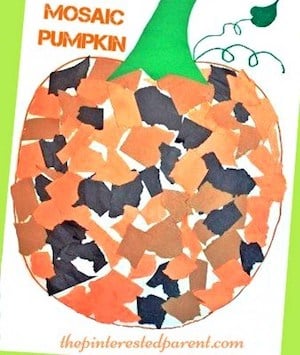 Mosaic Pumpkin
construction paper, white paper, gluesticks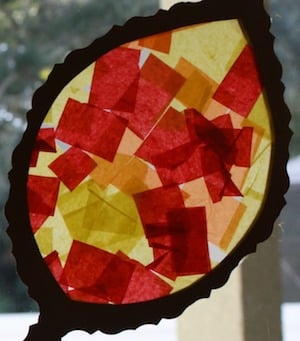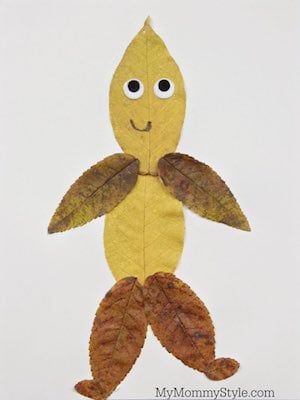 Leaf People
leaves, glue, white paper, markers and googly eyes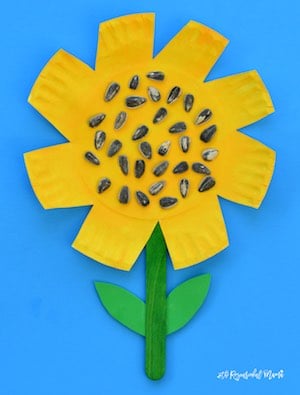 Paper Plate Sunflower
paper plate, craft stick, foam paper, paint, sunflower seeds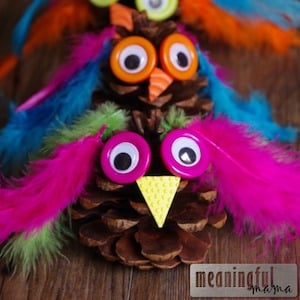 Owl Pinecone Craft
large pinecones, buttons, googly eyes, glue dots, colored foam, colored feathers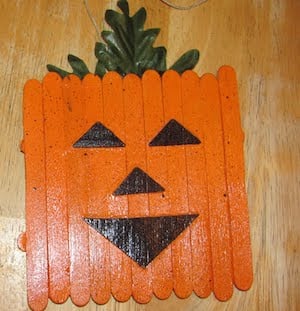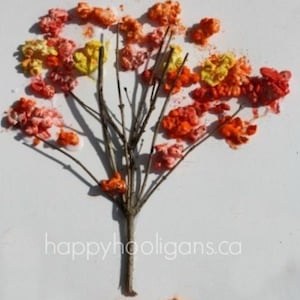 Fall Popcorn Tree
popcorn, tempera paint powder,  glue, paper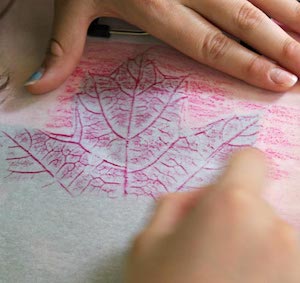 Leaf Rubbings
leaves, tracing paper, parchment paper, wax paper, aluminum foil, oil pastels, crayons, colored pencils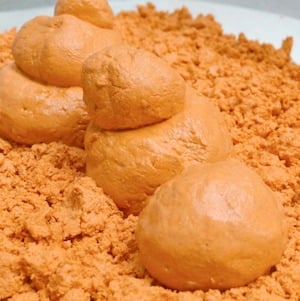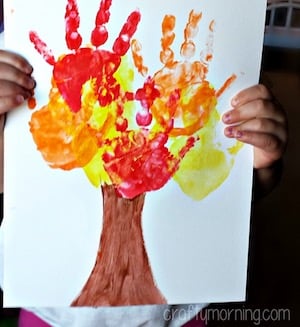 Fall Handprint Tree 
washable paints, white paper, crayons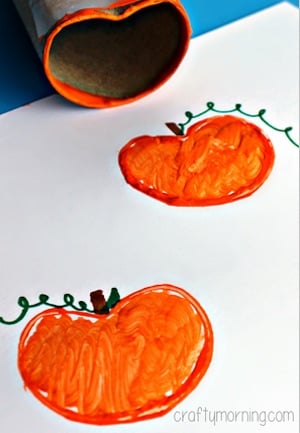 Toilet Paper Roll Pumpkin
paint, toilet paper roll, marker, white paper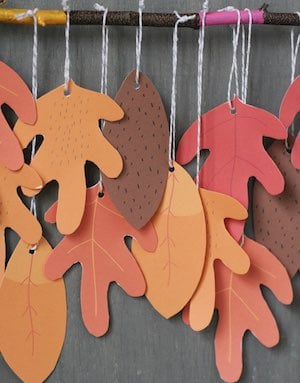 Fall Leaves
printable, scissors, cardstock, pen or pencil, hole punch, string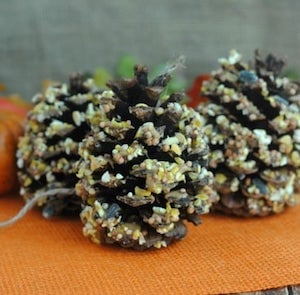 Homemade Pinecone Bird Feeder
pine cones, peanut butter, twine, bird seed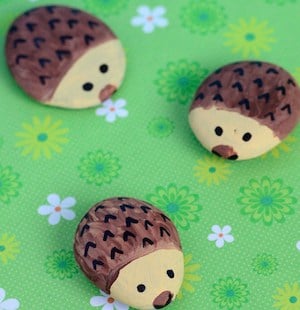 Hedgehog Painted Rock
stones, brown & beige acrylic paint, black marker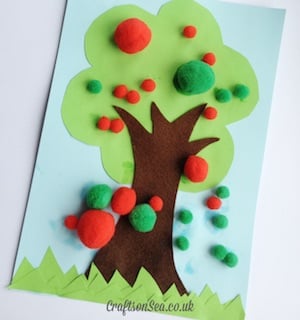 Pom Pom Apple Tree
pom pops, glue, colored paper, felt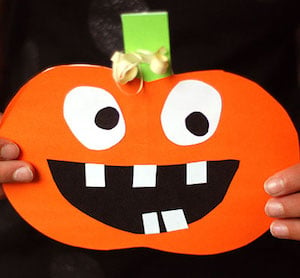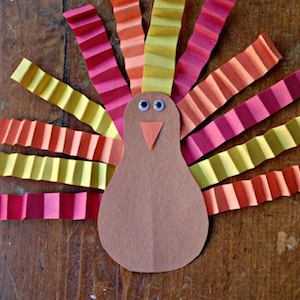 Paper Turkey Craft
construction paper, google eyes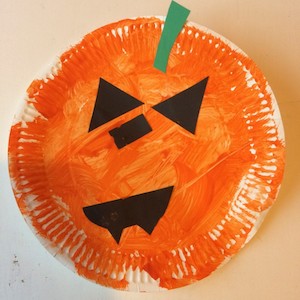 Paper Plate Pumpkins
paper plates, orange paint, black paper, green paper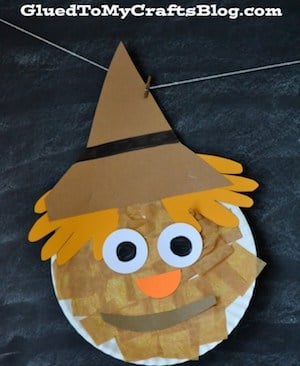 Paper Plate Scarecrow
paper plate, tissue paper, cardstock, stapler, marker