Show your child that you are thinking of them with these creative and cute free lunch box notes for kids.
There are lunchbox notes for preschoolers, kindergarten-aged children, and older kids so you are sure to find the perfect note for your child's lunch box.
There are words of encouragement, love notes, and joke ones to make your child laugh to add to their lunch as a surprise. You will find school notes to help uplift their mood and bring some support and positivity into their school day. They are great for back to school, especially on the first day of school when they are nervous. These lunch notes from mom or dad will brighten your children's day and are guaranteed to make them smile. It's a fun way to show them that you care!
Pair these free printables with these back to school crafts and back to school coloring pages for tons of fun for your little ones!
Back to School Free Printable Lunch Box Notes Included:
You are berry special
You are the apple of my eye
I love you to the moon and back
Eat up, buttercup
I hope you have a sweet afternoon
Bee Sweet
Have a great day
I love you beary much
I'm bananas about you
You rule
Reach for the Stars
I'm nuts about you
You're the coolest
I think your pear-fect
Bee Awesome
Orange you glad it's Friday
You're a super kid
You're dino-mite
You're a smart cookie
Have a super day
One in a melon
You are super cool
Shine Bright
You are out of this world
You rock
You are loved
You are the cherry on top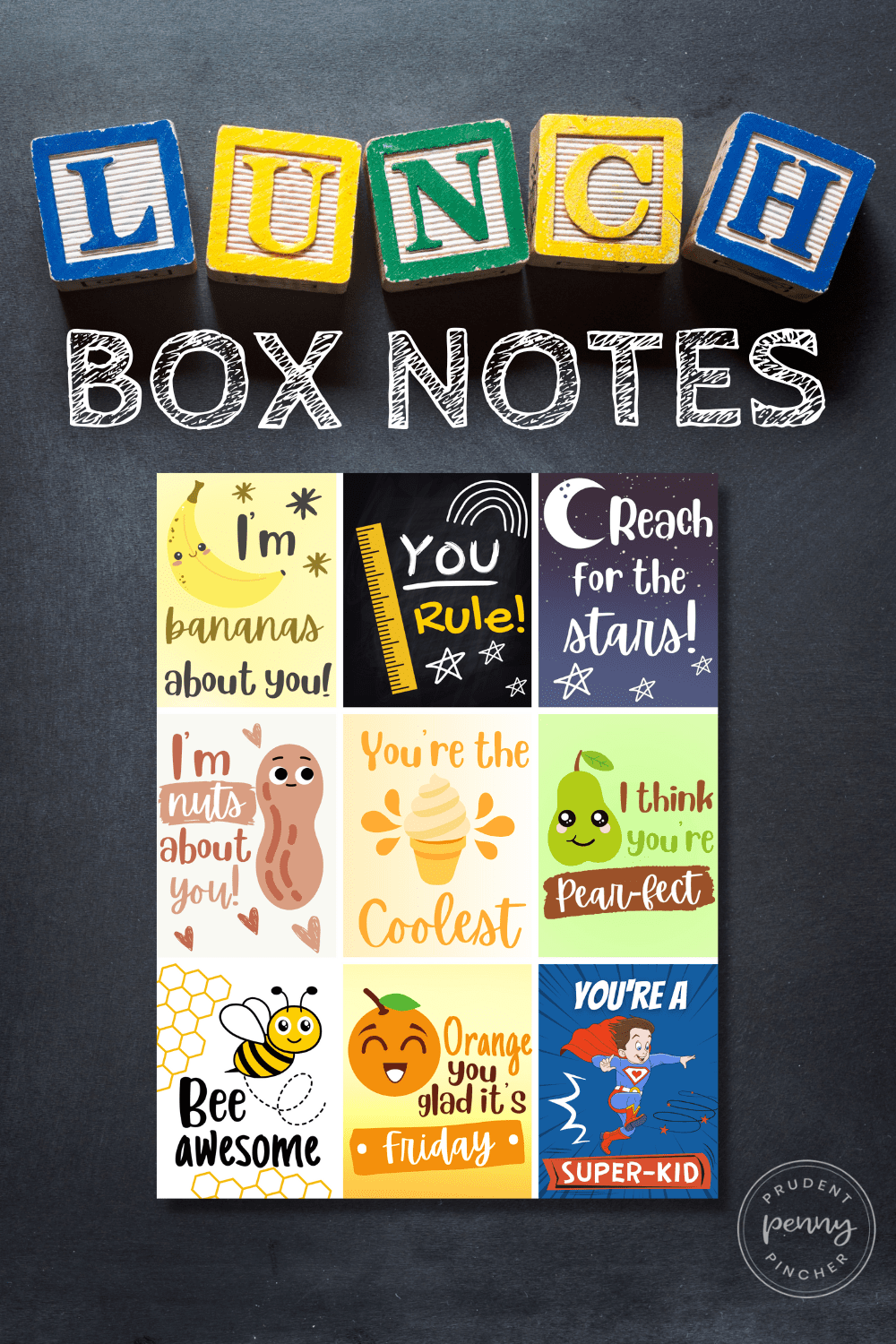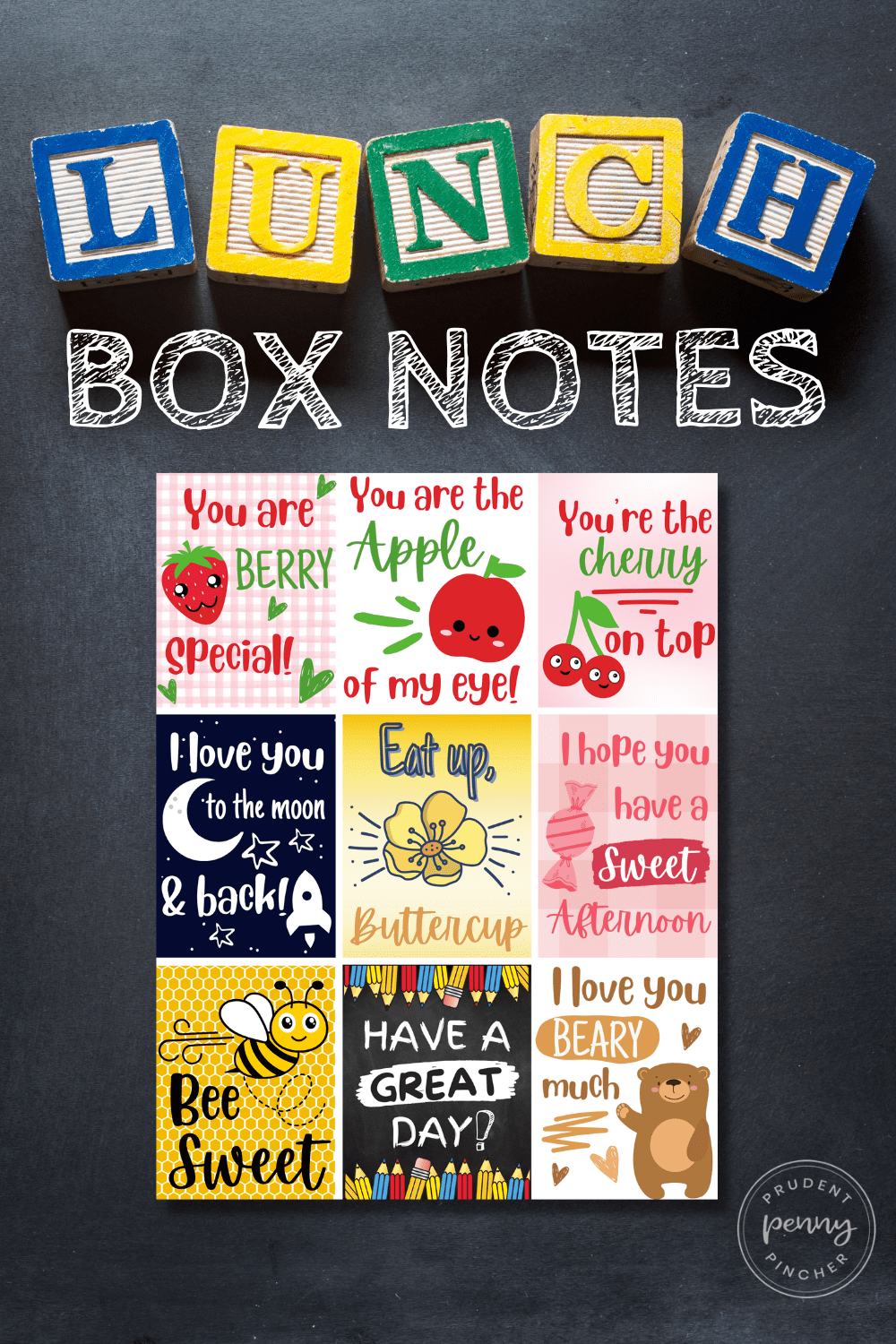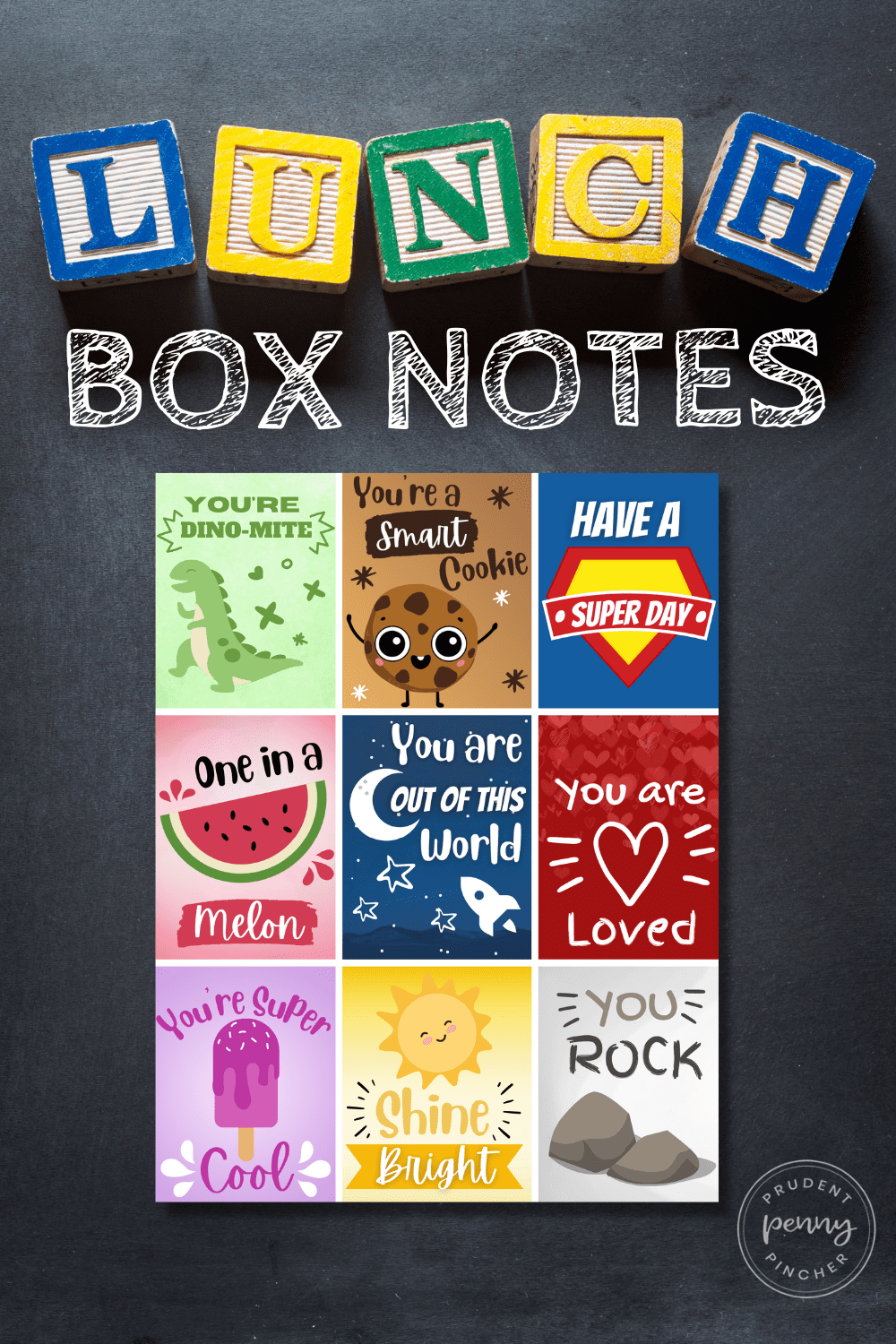 Some of these lunch box notes would go really well with certain school snacks in your kiddos lunch box. Like the "I'm bananas about you" or the "You're a smart cookie" one.
These free printables are available to download in a PDF file format and can be printed on your home computer. They are for personal use only.
Related Posts
75 Back to School Lunch Box Ideas
Looking for more back to school ideas? Be sure to check out all my back to school posts to get the school year started off right. There are recipes, crafts, DIY projects and organization ideas.