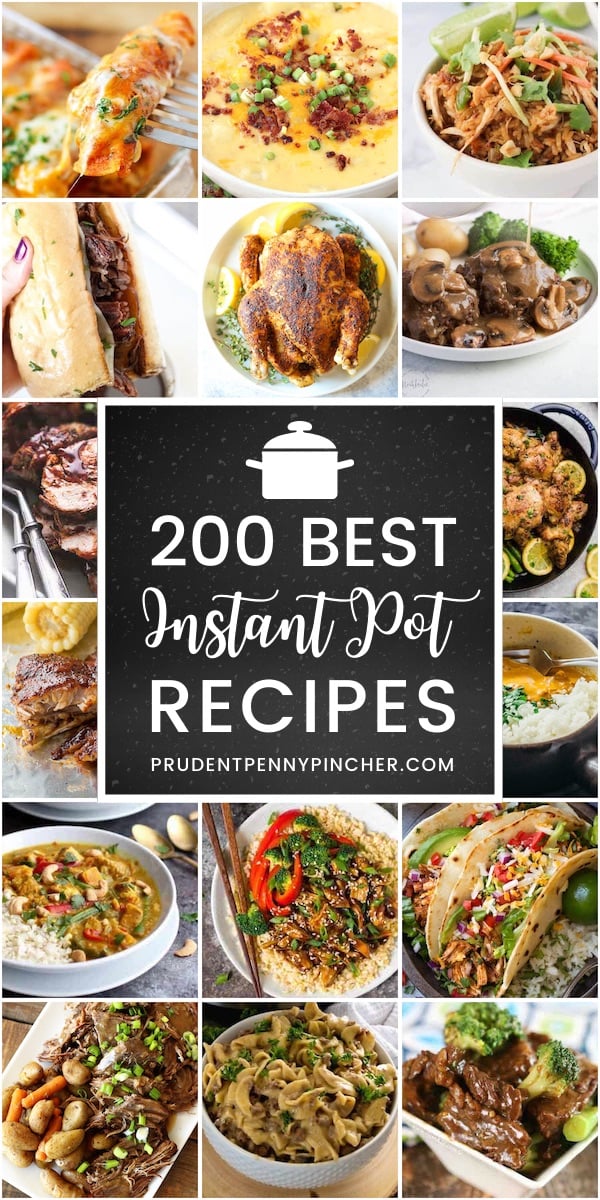 Make quick and stress-free dinners with these delicious instant pot recipes. From classic pot roast to better-than-takeout General Tso's Chicken, there's a wide variety of easy recipes to choose from. 
This is the ULTIMATE list of the BEST instant pot recipes. There are hundreds of instant pot recipes for main entrees, side dishes, soups, pasta, rice, vegetables and desserts!
Why Instant Pot is Awesome
Minimal prep and clean up time – Only one pot to clean!
Convenient
Energy efficient (saving up to 70% electricity in comparable cooking with other appliances – e.g. the oven)
Multifunctional programmable cooker. You can sauté, slow cook, pressure cook, make yogurt, steam vegetables and more!
Makes tough meats tender and moist
Safe
Easy to Use
If you don't already have an instant pot, I highly recommend purchasing one. Instant pots make cooking easy because you no longer have to babysit a pot on the stove and most of these recipes are dump and go recipes to make dinner a breeze.
Chicken Instant Pot Recipes
Mexican

Related Posts: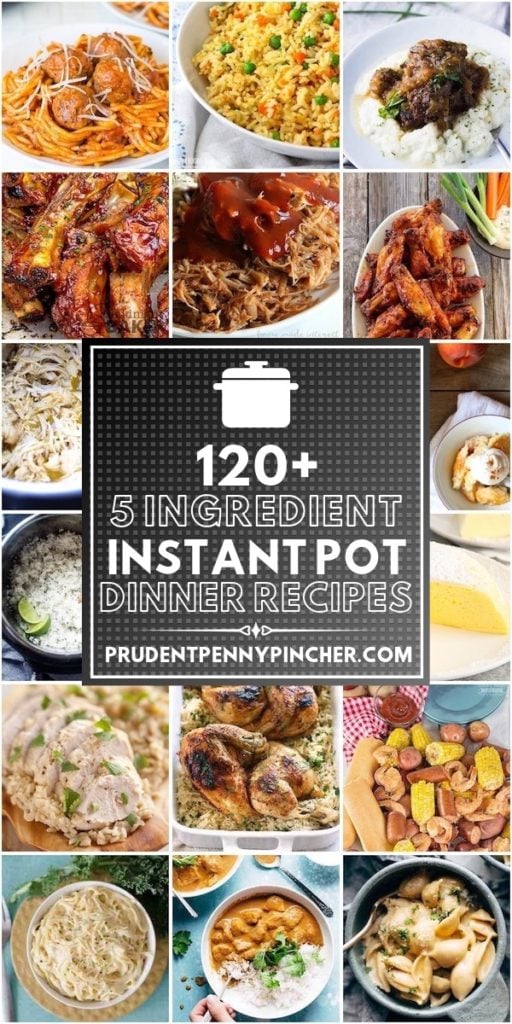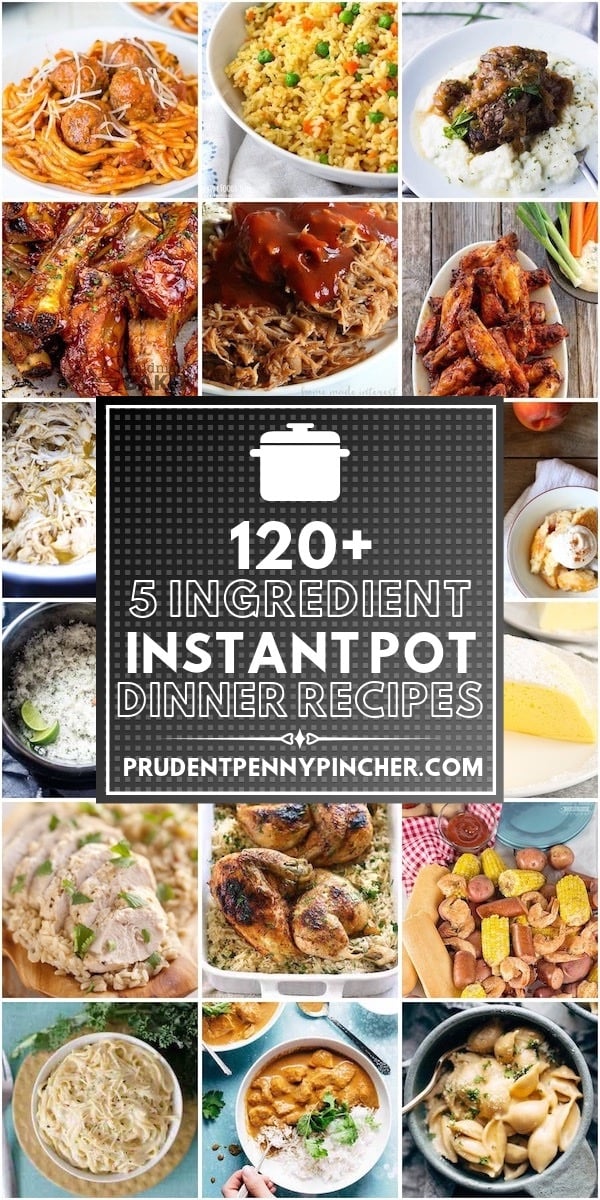 5 Ingredient Instant Pot Dinner Recipes