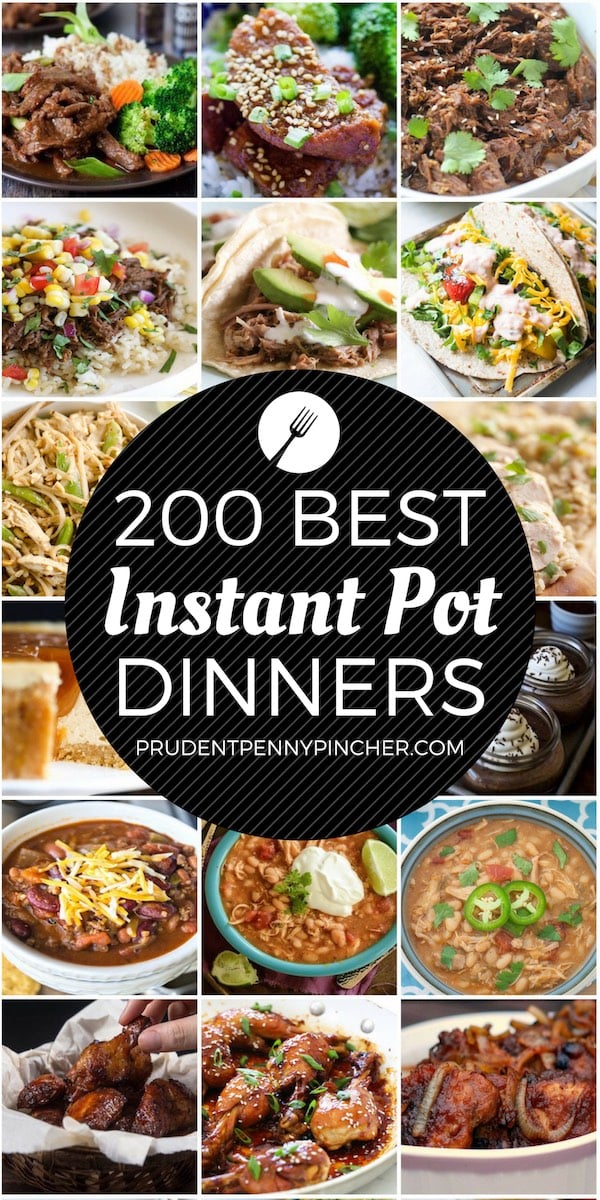 This is the ULTIMATE list of the BEST instant pot recipes. There are hundreds of instant pot recipes for main entrees, side dishes, soups, pasta, rice, vegetables and desserts!
Why Instant Pot is Awesome
Cooks food FAST and yet the food tastes like it has been marinating for hours.

Most meals can be made under 30 minutes. Cooking time is reduced by up to 70%.

Convenient
Energy efficient (saving up to 70% electricity in comparable cooking with other appliances – e.g. the oven)
Multifunctional programmable cooker. You can sauté, slow cook, pressure cook, make yogurt, steam rice and more!
Makes meats tender and moist
Only one pot so clean up is a breeze
Safe
Easy to Use
If you don't already have an instant pot, I highly recommend purchasing one. It will save you so much time and money in the long run.


Chicken Instant Pot Recipes
Mexican