Give your Christmas tree a farmhouse style makeover with this white and black buffalo plaid farmhouse Christmas tree decoration idea.
This christmas tree idea would look great with your existing farmhouse decor and goes perfectly in the living room, foyer, dining room or next to your fireplace mantel. It will add some country charm to your living space this holiday season. If you are short on space, you could make a mini Christmas tree and put it on a tabletop in your entryway or as a centerpiece on your Christmas table.
I skipped the conventional colors and did a black and white theme for this Christmas tree because I already have tons of buffalo check christmas decorations in my living room so it fit well with my other farmhouse Christmas decor.
I have one of the Fraser Fir Artificial trees from Balsam Hill with the candle light LED christmas lights. It's a flip tree that comes in two parts so it's really easy to setup. All you have to do is: roll into place, attach the top and plug it in! I love how realistic the tree looks too. A real tree or flocked tree would also look amazing with this Christmas tree theme too.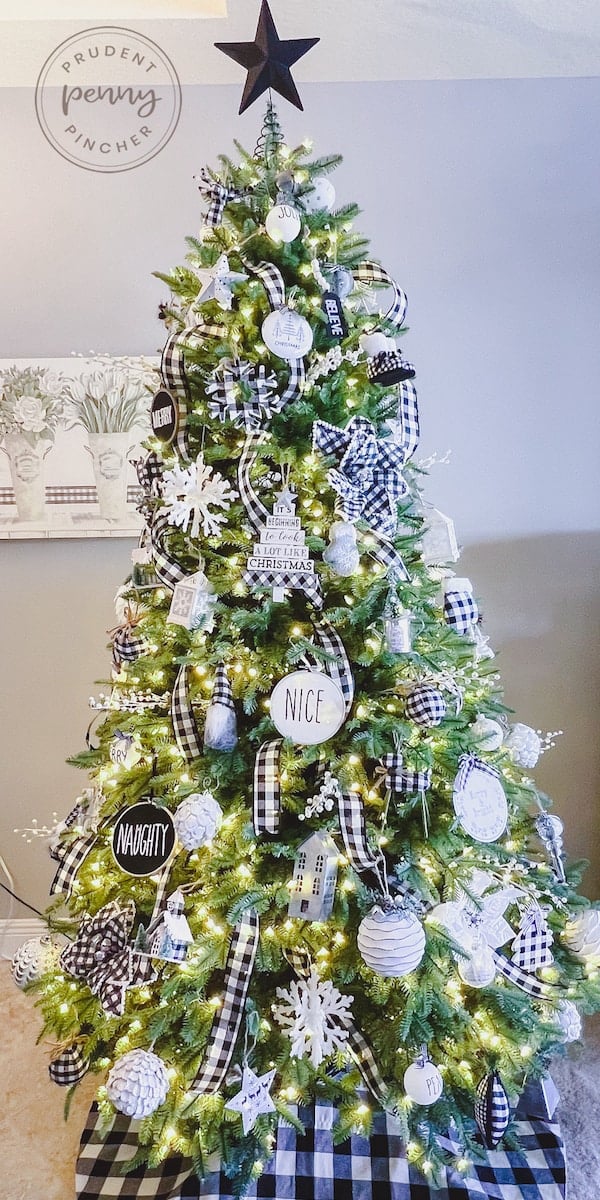 Instead of using a traditional garland, I opted for a buffalo check ribbon, which I vertically cascaded down the Christmas tree, weaving it in and out of the branches to give it a flowing, natural look.
Adding Vertical Ribbon to your Farmhouse Christmas Tree
Use one long piece of ribbon for each section.
Start from the top of the tree.
Tuck the ribbon into a branch tips within the tree and twist it around the branch and then pull it back out so that it won't come out as you work your way down.
Continue to create a wave of ribbon down the tree.
Try to follow the natural flow of the tree and use spots where there are gaps and spaces.
Repeat this process until you come to the end of the tree and cut off the ribbon in a fish-tail shape.
Since there is more space at the bottom of the tree, I also added a few smaller strands of ribbon on the sides of the tree toward the bottom.
I did 5 long strands of ribbon and 3 smaller ones. It took about 3 rolls of ribbon for a 7.5 ft tree.
You can also overlay two complementary ribbons (one wide and one narrow) to add more texture and create a magical look! A burlap ribbon would work for the wide ribbon if you want to transform it into more of a rustic Christmas tree.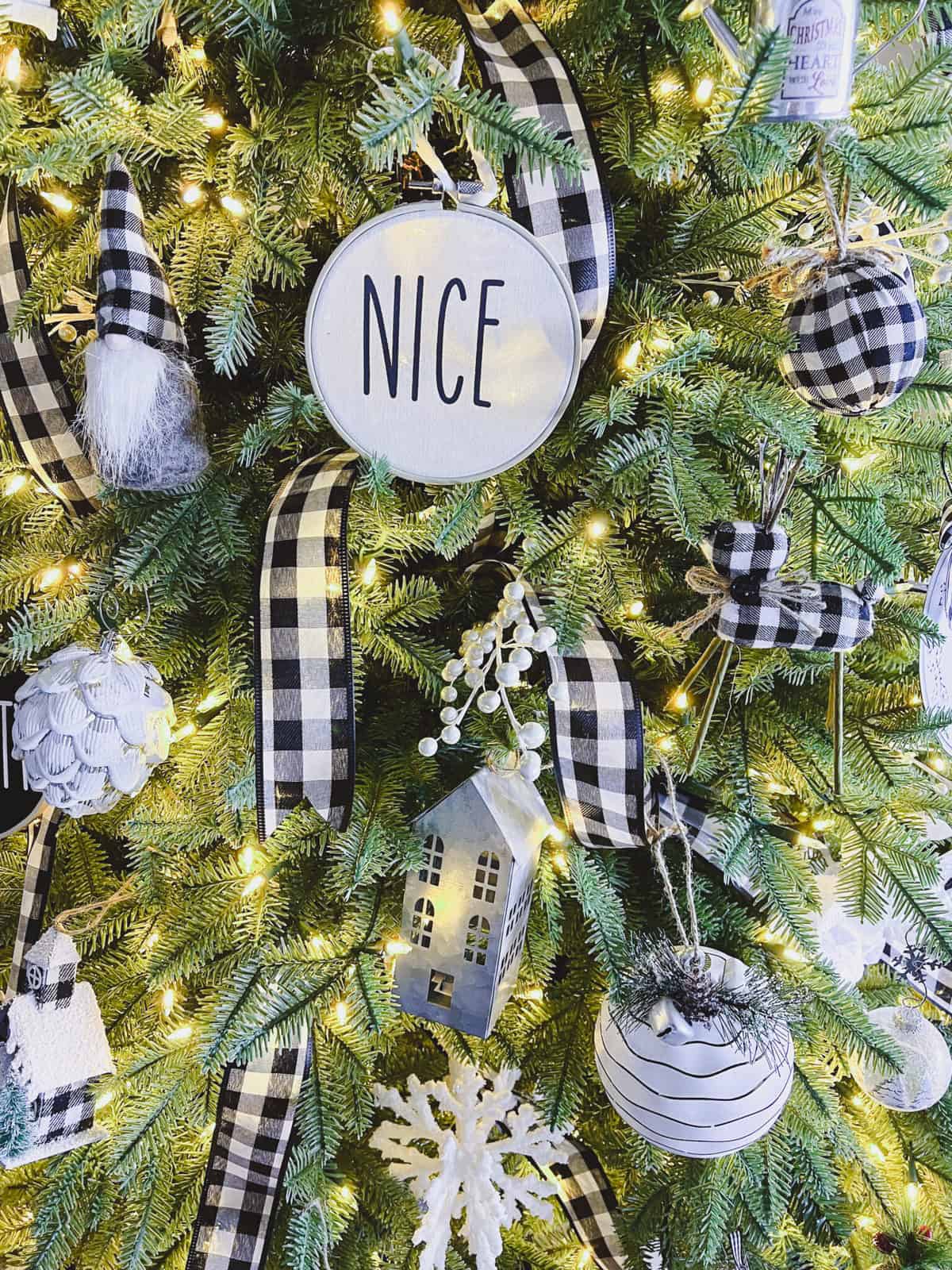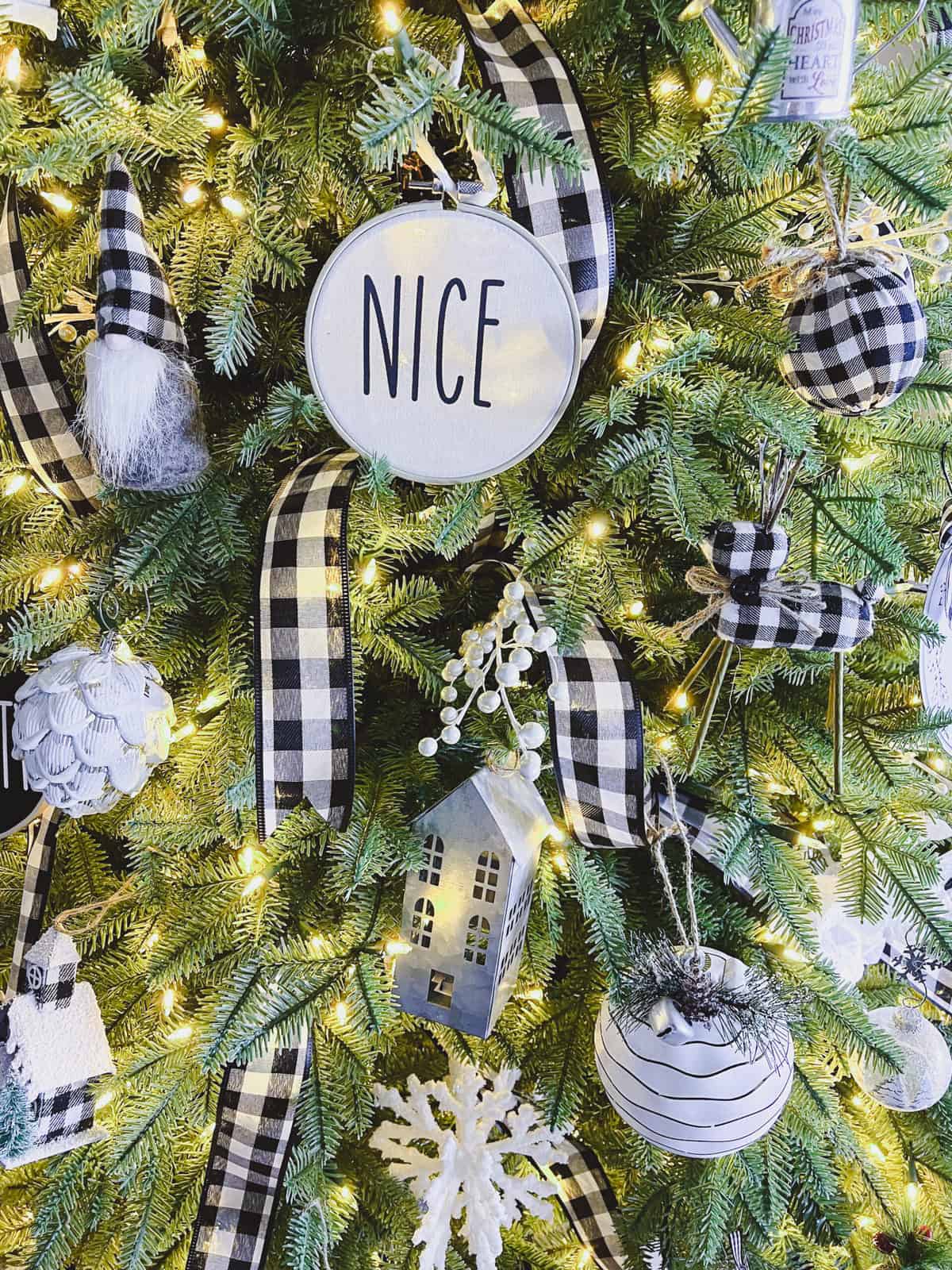 Christmas Tree Accents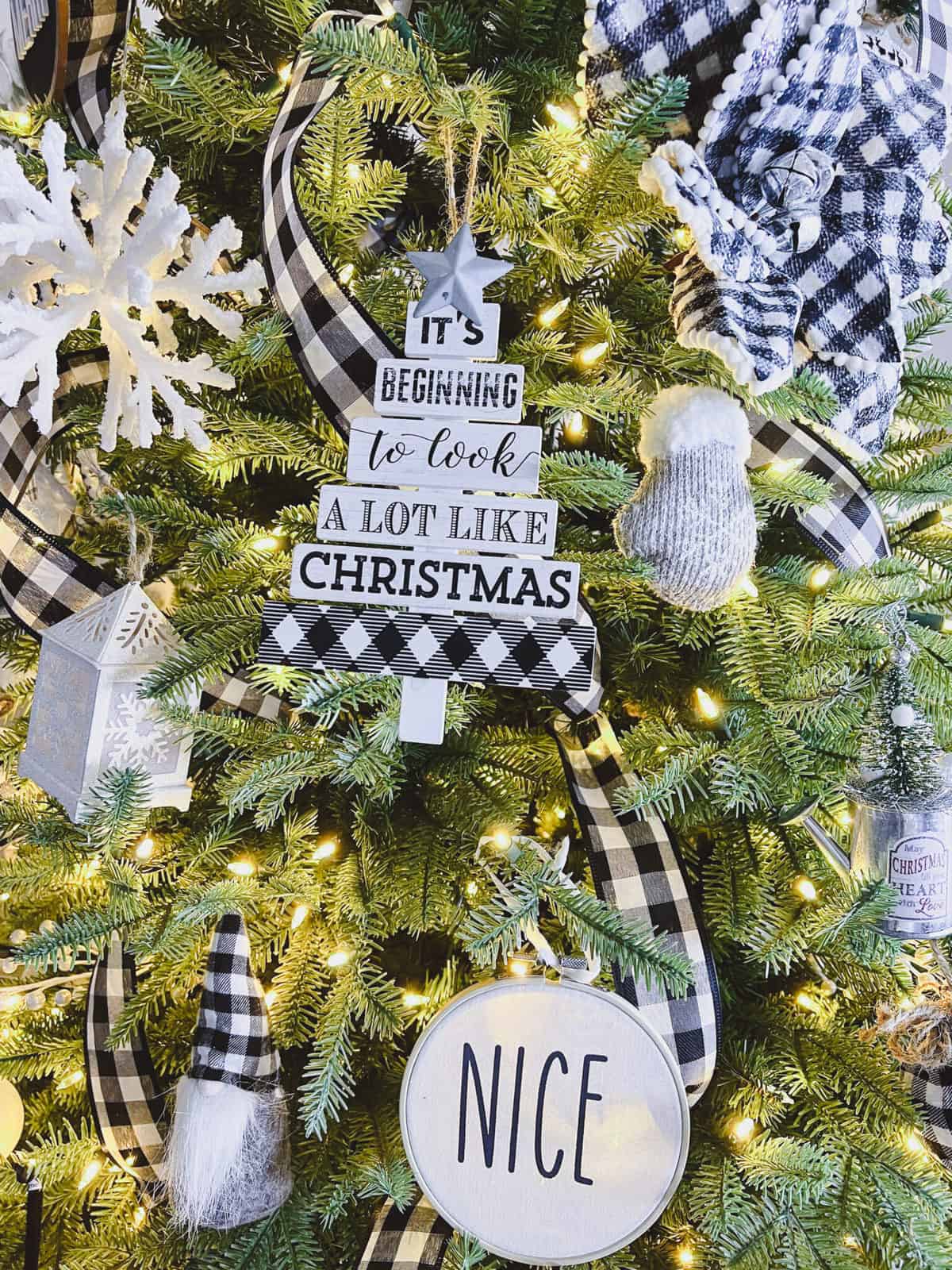 Farmhouse Christmas Tree Ornaments
I found my Christmas ornaments at Kirklands, Hobby Lobby, Walmart and Big Lots primarily. A few came from a local Christmas store as well. I started with a variety of large, decorative Christmas ornaments and spaced them evenly around the tree. Make sure the largest ornaments are used to fill gaps and on the bottom (aside from the focal point pieces in the middle). Then, I filled in the gaps with some medium-sized ornaments and regular ball ornaments that fit the color scheme. The smallest ornaments go toward thee top of the tree.
To give you some inspiration, here are some of the ornaments that I used for my farmhouse tree:
CChristmas gnomes
lanterns
Rae Dunn style ornaments
Christmas village pieces
frosted pinecones
wooden gift tag ornaments
snowflakes
large ball ornaments
buffalo check reindeer
Christmas stars
buffalo check fabric ornaments
metal word ornaments
cute signs
rustic jingle bells
and much more.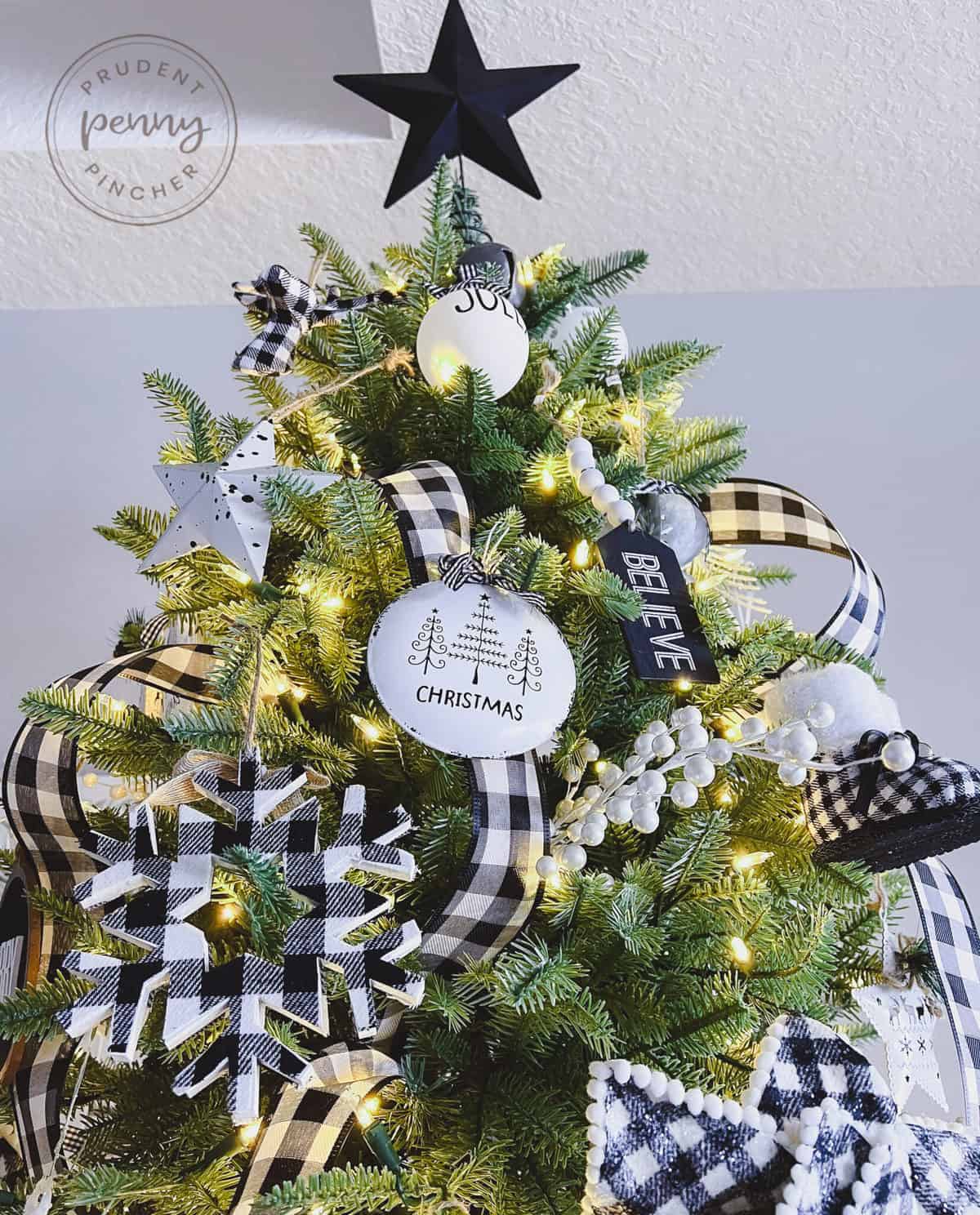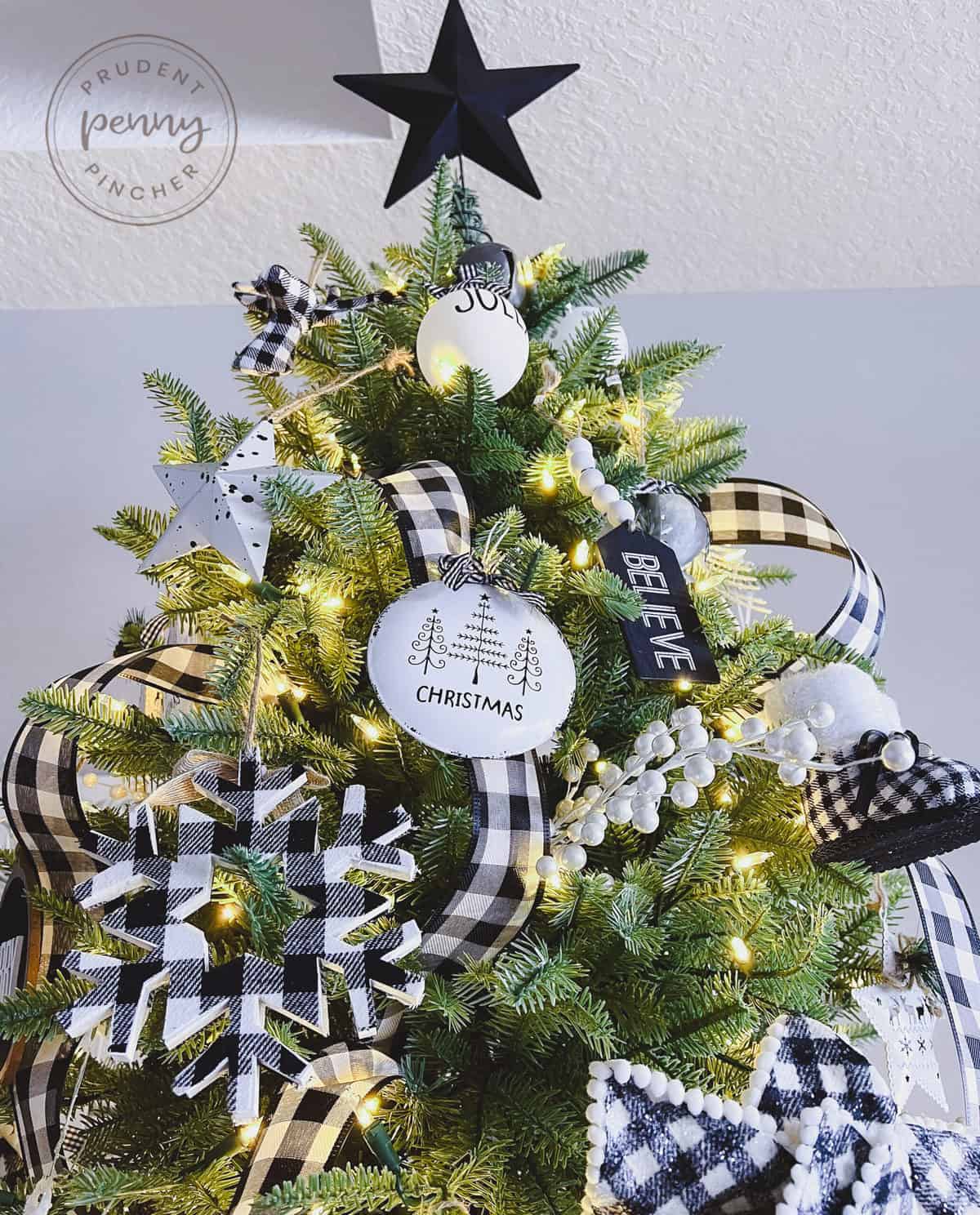 Have a Merry Christmas!
Related Post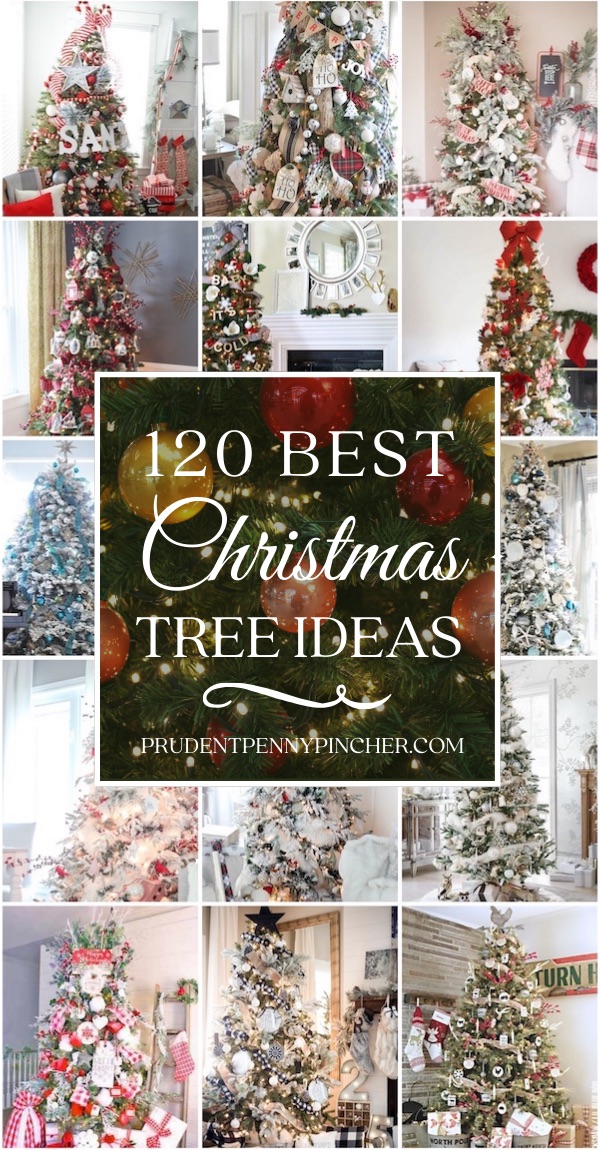 120 Best Christmas Tree Decoration Ideas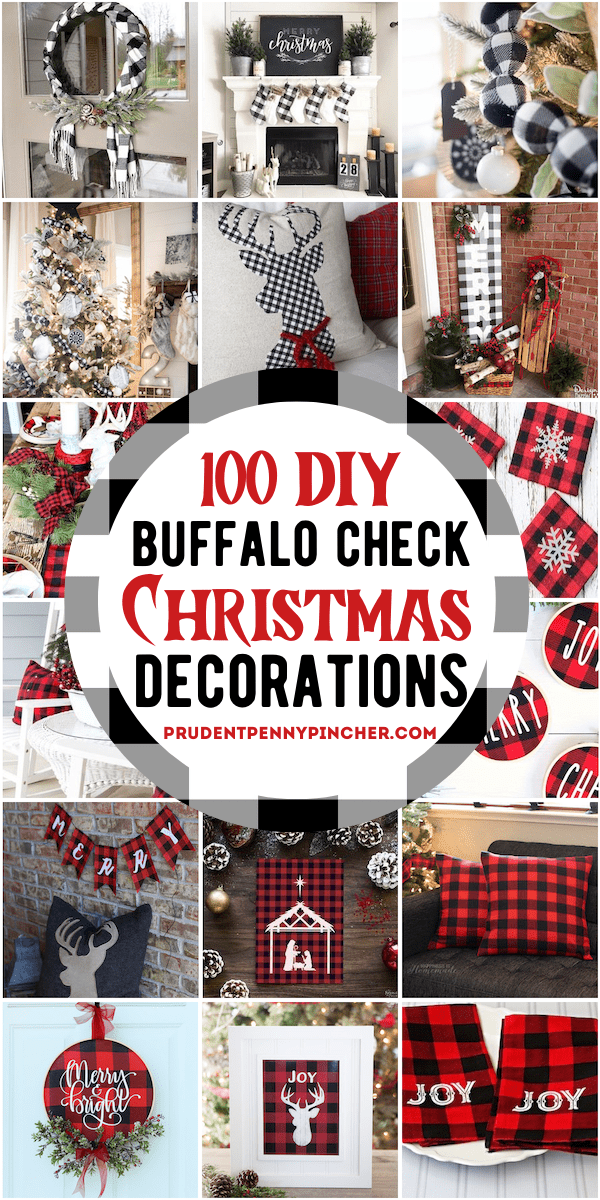 DIY Buffalo Plaid Christmas Decorations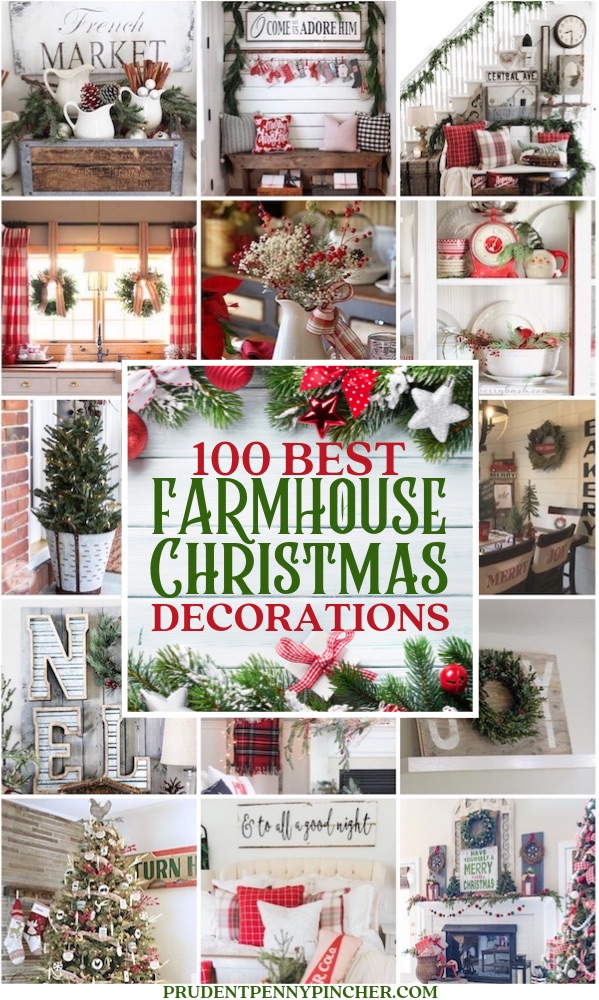 100 Best Farmhouse Christmas Decor Ideas