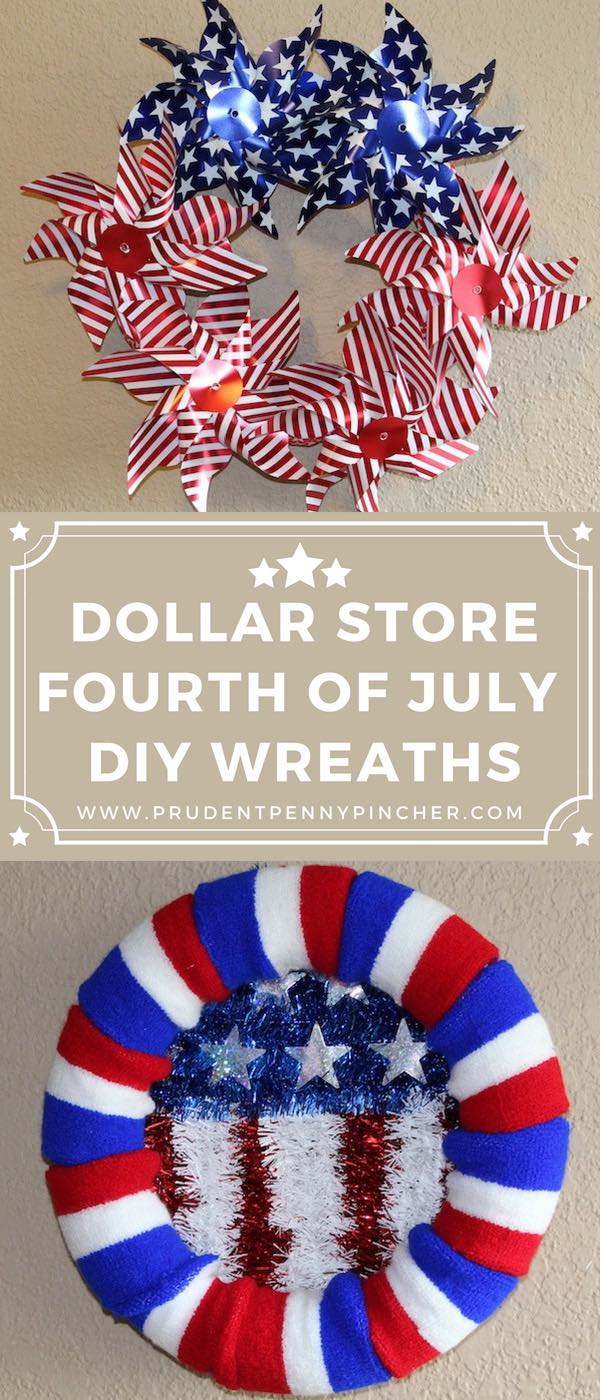 Be patriotic for less with these cheap and easy DIY 4th of July wreaths. These wreaths cost under $7 each and were made with dollar supplies from Dollar Tree and Walmart. They took less than 10 minutes to make so they are perfect for a quick 4th of July craft project or for last minute 4th of July decor idea.
Pinwheel DIY 4th of July Wreath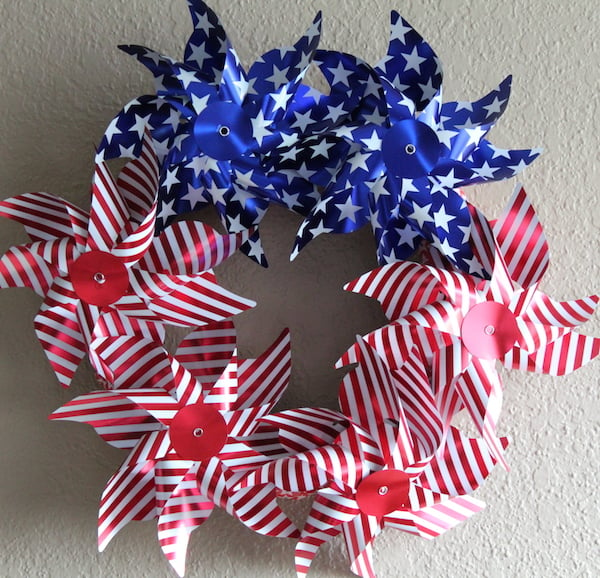 Supplies:
foam wreath
hot glue gun and glue sticks
4 striped pinwheels
2 star pinwheels
scissors
Instructions:
remove the plastic sticks from the pinwheels. I cut mine off with some sharp scissors.
glue the pinwheels to the foam wreath using a glue gun.
---
Red, White & Blue DIY 4th of July Wreath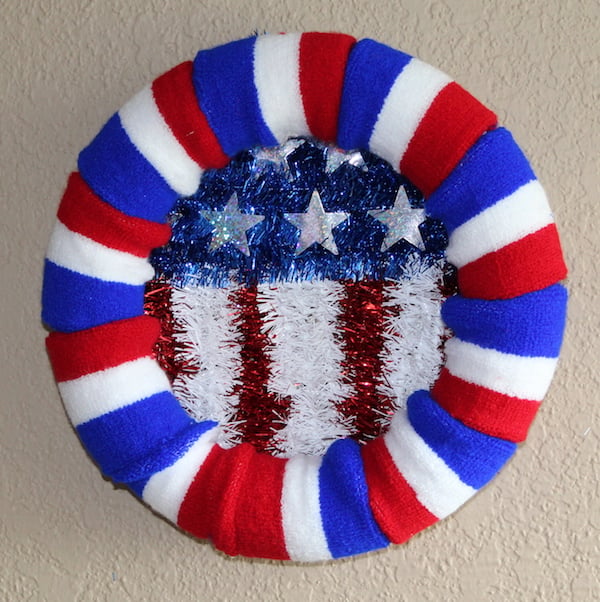 Supplies:
4 packages of patriotic wristbands (2 pack)
foam wreath – 10″
sharp scissors
sharp knife
duct tape
$1 patriotic tinsel wall art
glue gun with glue sticks
white craft paint (optional)
paint brush
Instructions:
paint the foam wreath white
cut the foam wreath in half
slip the wristbands around the wreath
tape the wreath closed
glue the tinsel wall art to the back of the wreath (with the design facing in the front of the wreath). The wall art that I used was originally star shaped and I cut the corners off so that it would fit the shape of the wreath. I glued it in about 7 or 8 places to make sure it was attached well enough.
Happy 4th of July!
---
Related Posts: