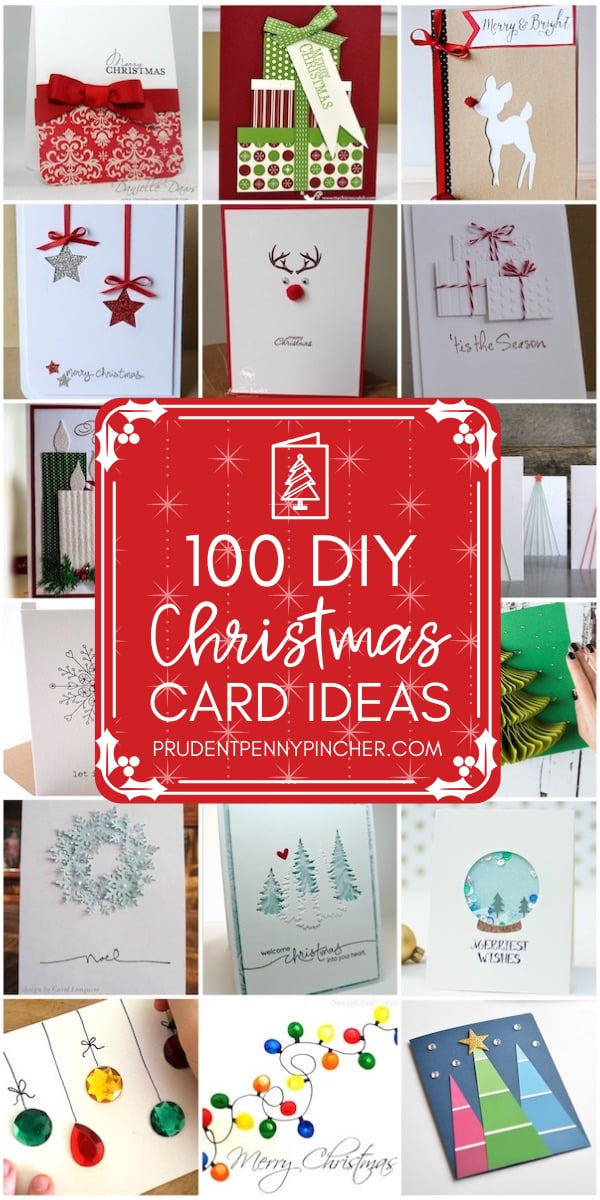 Spread the holiday cheer with these creative and festive DIY Christmas cards. These thoughtful handmade cards will show your friends and loved ones that you genuinely care. From quick and easy ideas to more detailed ones, there is something for everyone to make regardless of skill level.
DIY Christmas Cards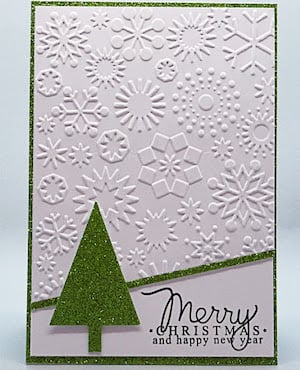 Merry Christmas Homemade Card from My Card Attic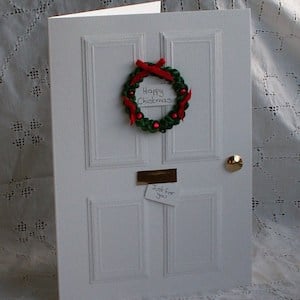 Christmas Door Card from The Pink Shop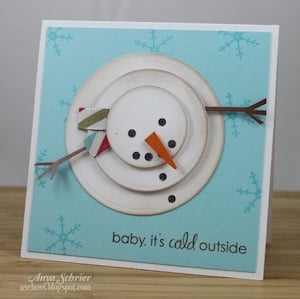 Snowman Christmas Card from Life is What You Make it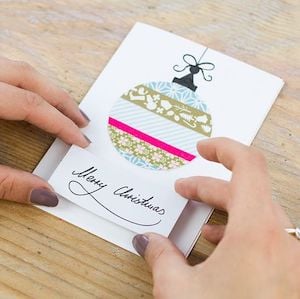 Christmas Ornament Card (via Pinterest – Original Source Unknown)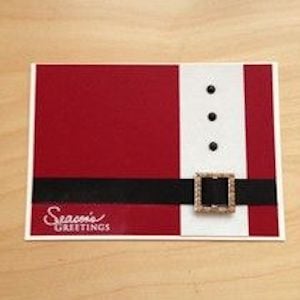 Santa Suit Card (source unknown)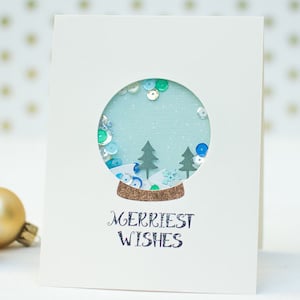 Snow Globe Card from Mayholic in Crafts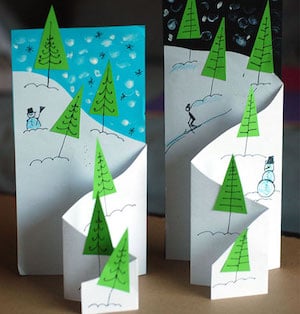 Foldable Holiday Card from Krokotak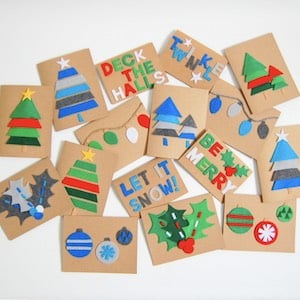 DIY Felt Christmas Card from North Story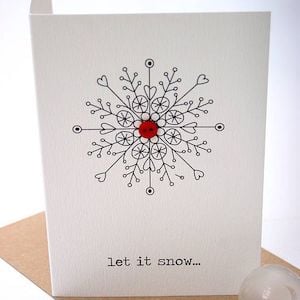 Let it Snow Christmas Button Card (source unknown)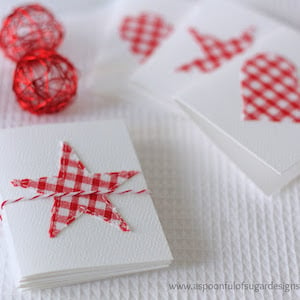 Stitched Gift Cards from A Spoon Full of Sugar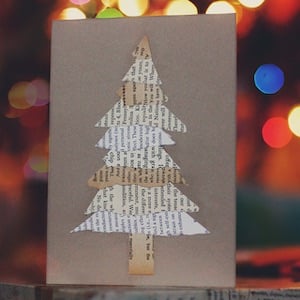 Book Page Tree Card from Aunt Peaches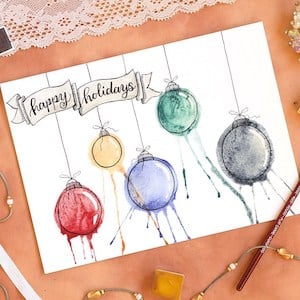 Ornament DIY Christmas Card from The Postman's Knock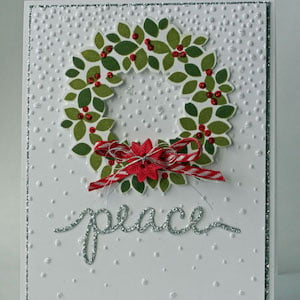 Peace Wreath from Amy's Paper Crafts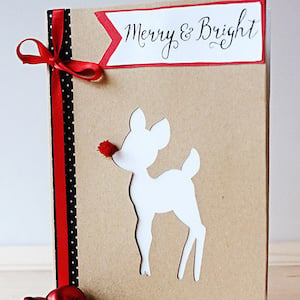 Merry Rudolph Card from Crafts Unleashed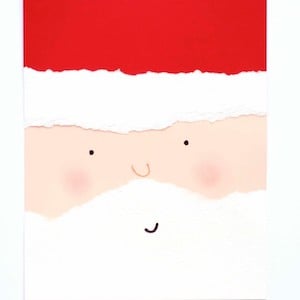 DIY Santa Card from Kate's Creative Space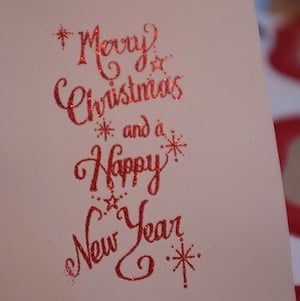 Red Glittery Card from Florence Finds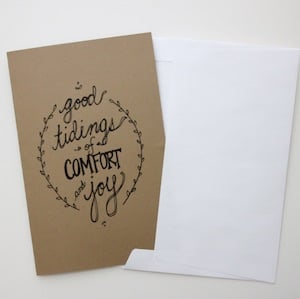 Tidings of Comfort and Joy from Delia Creates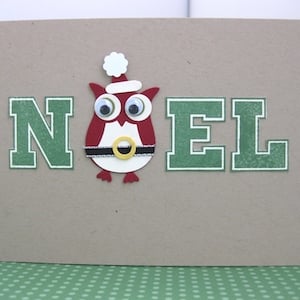 Noel Christmas Card from Blue Jelly Sew n So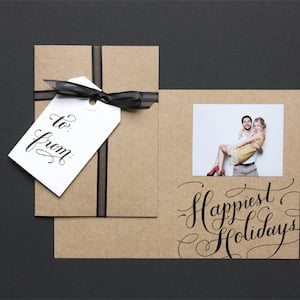 Happiest Holiday Card from Molly Jacques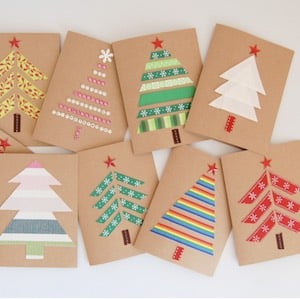 DIY Fabric Christmas Card from North Story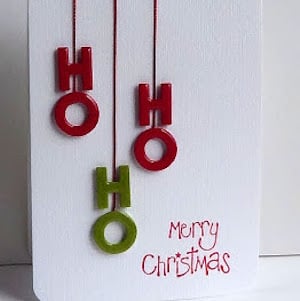 Ho Ho Ho Christmas Card from I'm in Haven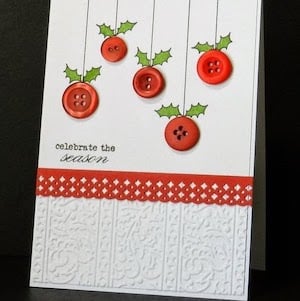 Holly Berry Button Card from Beccy's Place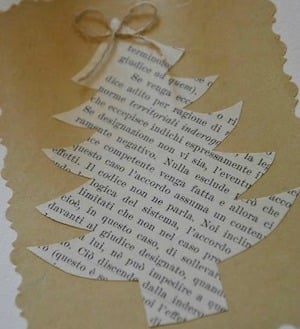 Shabby Chic Christmas Tree from My Shabby Soul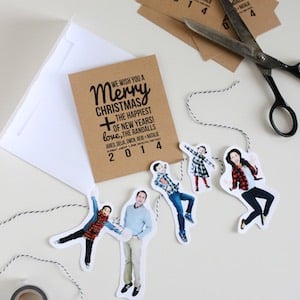 Family Bunting Christmas Card from Delia Creates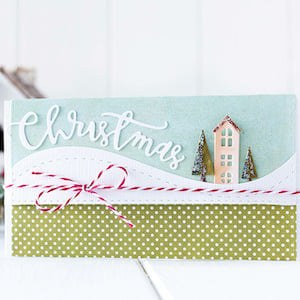 Holiday Gift Card from Lime Doodle Design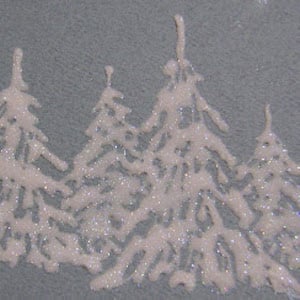 Snow Covered Trees from From My Craft Room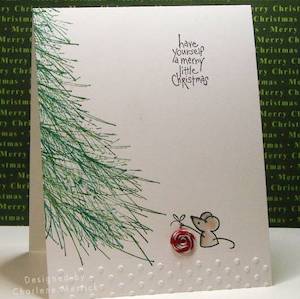 Merry Little Christmas Card from Split Coast Stampers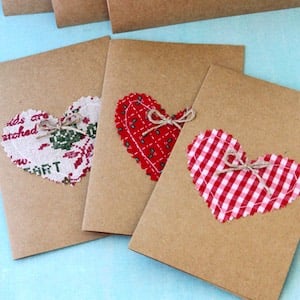 Christmas Heart Cards from Sweet Tidings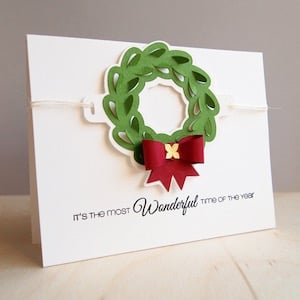 Die Cut Wreath Card from Red Balloon Cards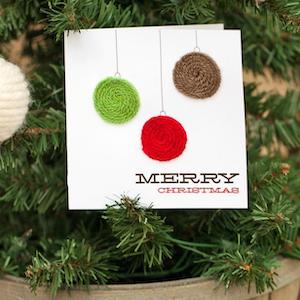 Yarn Embellished Ornament Card from HGTV.com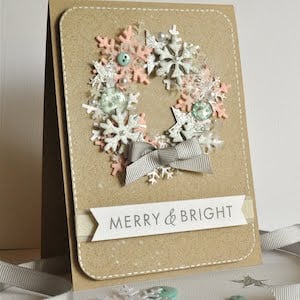 Snowflake Wreath Card from Happy Stamper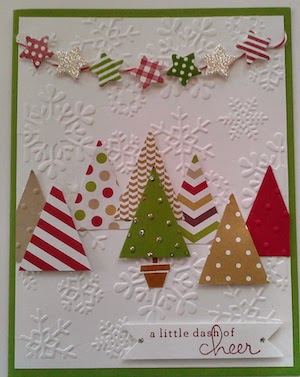 Pennant Punch Trees and Stars from Classy Cutup Creations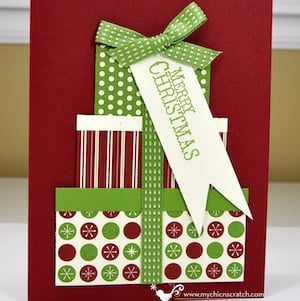 Christmas Present Card from Chic N Scratch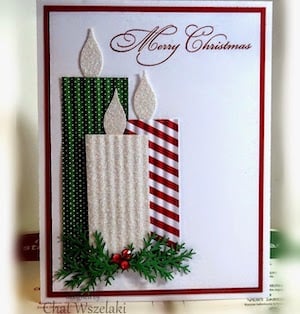 Christmas Candles Card from Me, My Stamps and I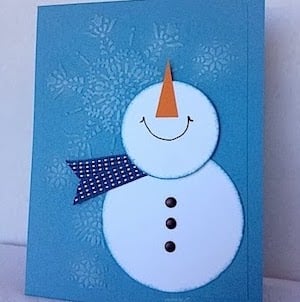 Happy Snowman Card from Art Felt Impressions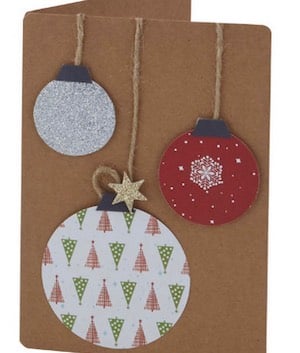 Christmas Bauble Card from Hobby Crafts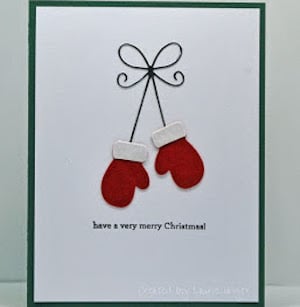 Red Mittens Holiday Card from Laurie's Stampin Place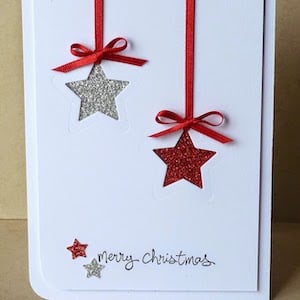 Christmas Stars Card from Sylvia's Stampin Passion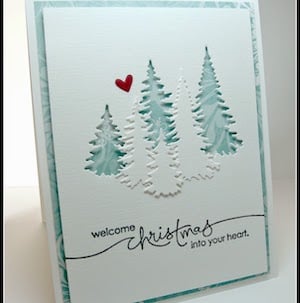 Christmas Trees Cards from Stamping up North with Laurie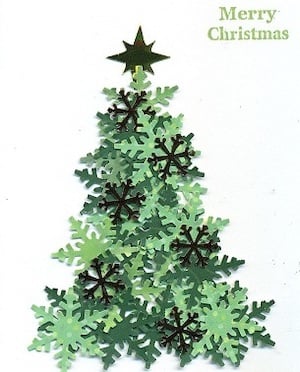 Snowflake Christmas Tree Card from Split Coast Stampers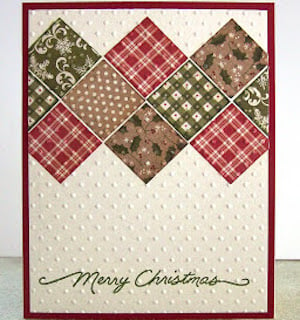 Quilt Christmas Card from Scrap Happens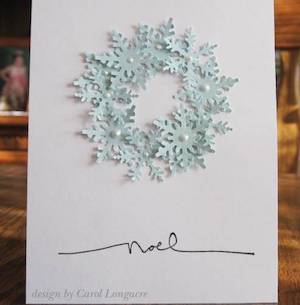 Snowflake Wreath from Split Coast Stampers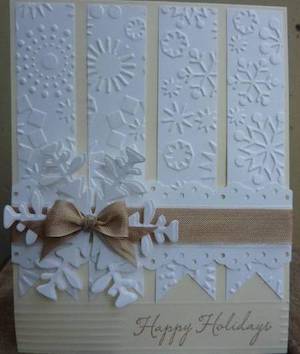 Neutral Snowflake Card from Split Coast Stampers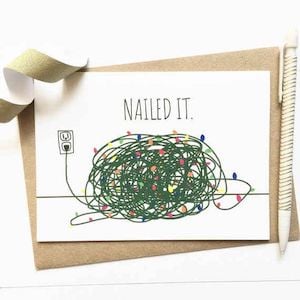 Tangled Christmas Lights Card (source unknown)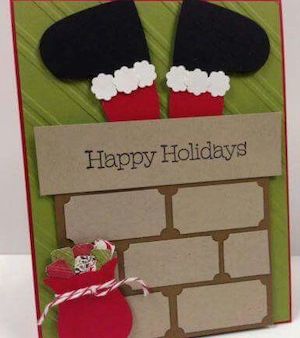 Santa Christmas Card (source unknown)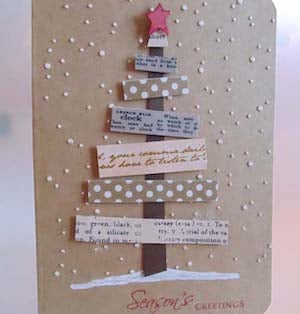 Rustic Christmas Tree Card (source unknown)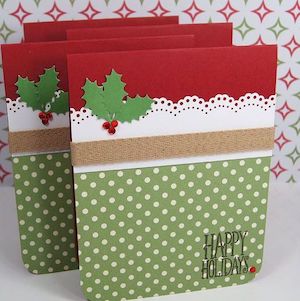 Festive Layered Christmas Card (source unknown)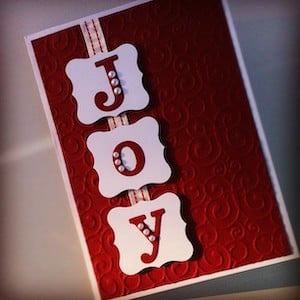 Joy Letters Card (source unknown)
Easy DIY Christmas Cards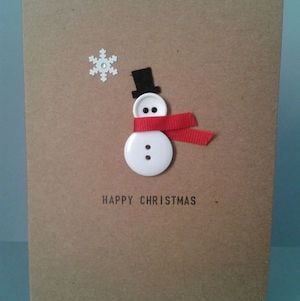 Button Snowman Card from Scrappin' with DeeDee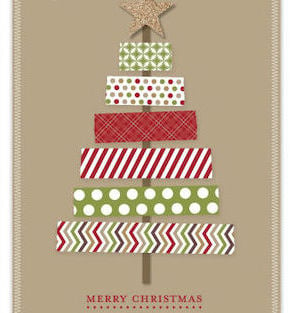 Washi Tape Christmas Tree Card (source unknown)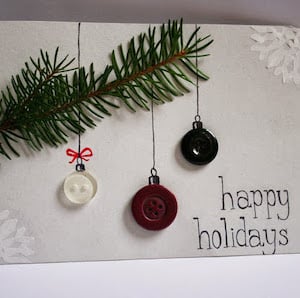 Happy Holidays Button Card from Becoming Alice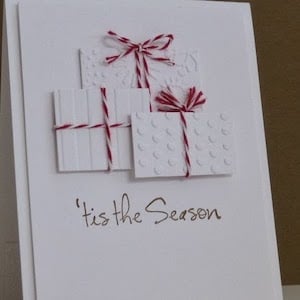 Christmas Packages Card from Stamping with Loll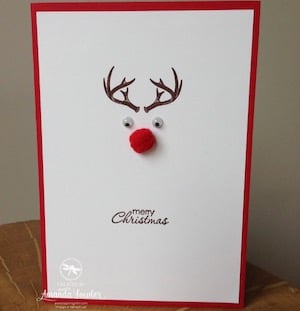 Rudolph Card from Inspiring Inkin'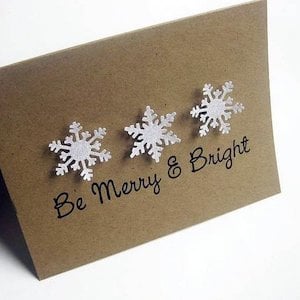 Merry and Bright Snowflake Card (source unknown)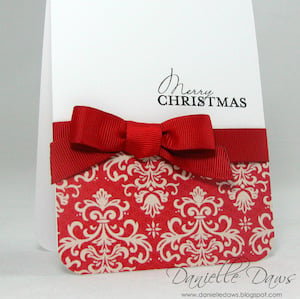 Merry Christmas Bow Card from Danielle Daws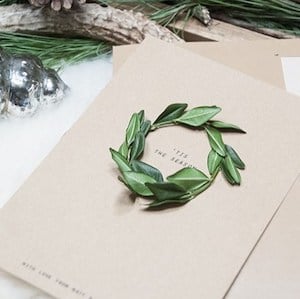 Leaf Wreath Card from Earnest Home Co.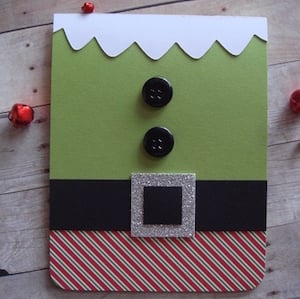 Elf Christmas Card from A Cherry on Top
DIY Christmas Cards for Kids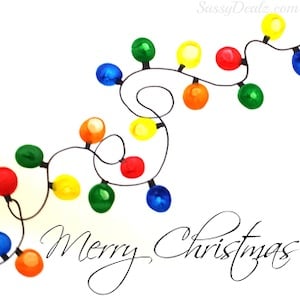 Fingerprint Christmas Lights Card from Crafty Morning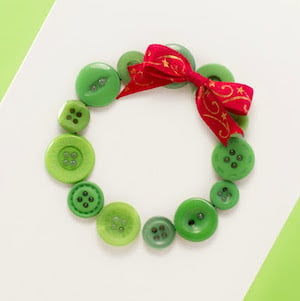 Button Wreath Card from Hopeful Honey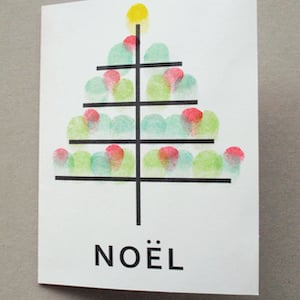 Fingerprint Christmas Tree Card from MerMag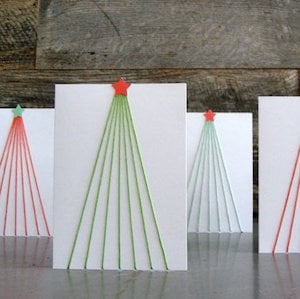 Tree Line Card from Instructables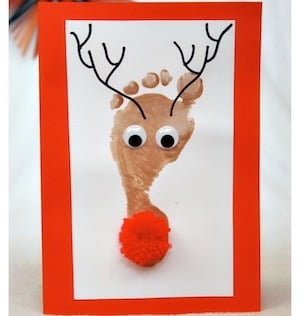 Reindeer Footprint Card from Emma Owl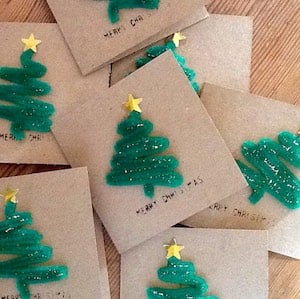 Pipe Cleaner Christmas Tree Cards from Crafty Morning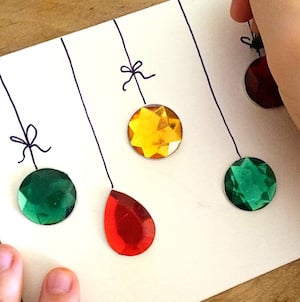 Gemstone Ornaments Card from Childhood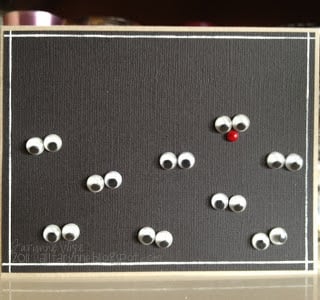 Reindeer in the Dark from My Wise Designs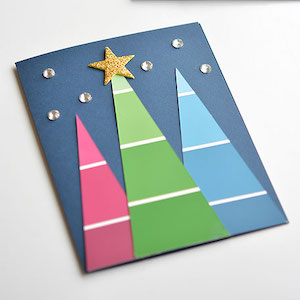 Paint Chip Christmas Card from One Little Project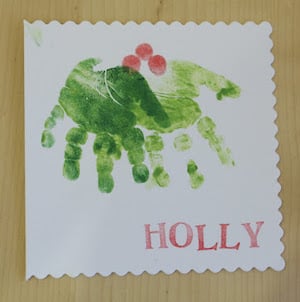 Holly Handprint Card from Learning Lessons in Mummyography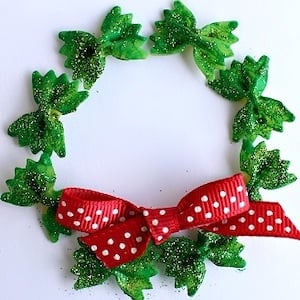 Bow Tie Noodle Wreath Card from Crafty Morning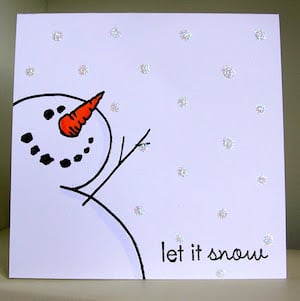 Let it Snow Snowman Card from MASKerade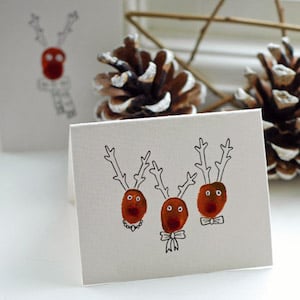 Reindeer Christmas Card from Stay and Roam
---
Related Posts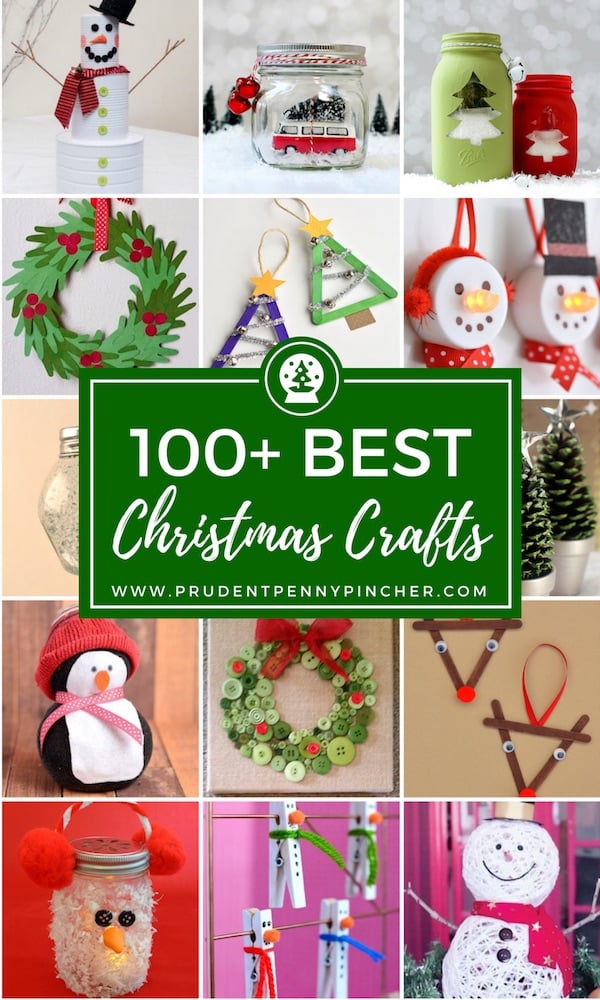 100 Best Christmas Crafts