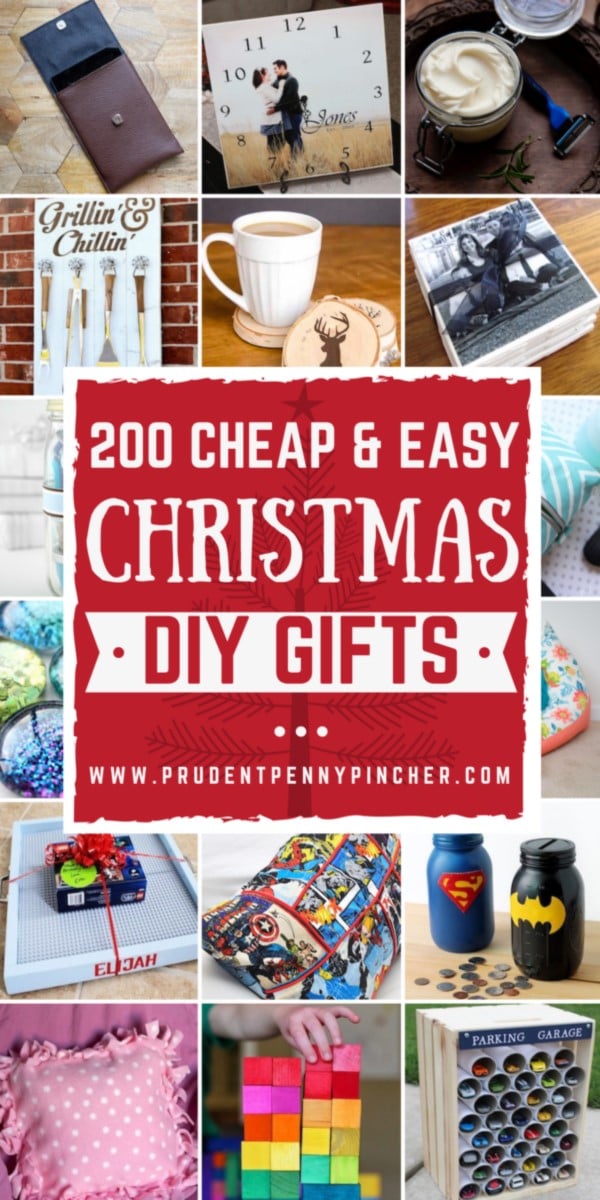 Spread holiday cheer with these cheap and easy DIY Christmas gifts. There are hundreds of DIY gift ideas for the family (mom, dad, grandparents, kids, teens) and friends.
Tools & Supplies You May Need:
Mod Podge with Foam Brush
Tacky or Super Glue
Hot Glue Gun & Glue Sticks ($3 – Walmart)
Spray Paint ($1-$5 at Walmart, depending on color and type)
Acrylic Paint ($0.50 each at Walmart)
Scissors
Craft Knife
Tape (e.g. double sided or painter's tape)
Paint Brush ($0.50 – Walmart)
Basic Sewing Supplies (needle, thread, pins, sewing machine, etc)
DIY Christmas Gifts for Mom & Grandmother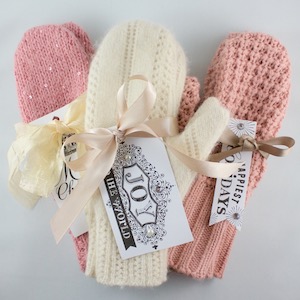 Sweater Mittens
Old Sweater + Paper + Marker + Scissors + Needle and thread + Sewing Pins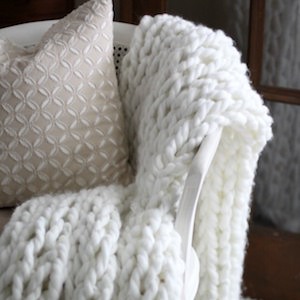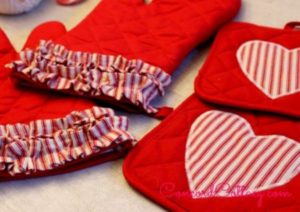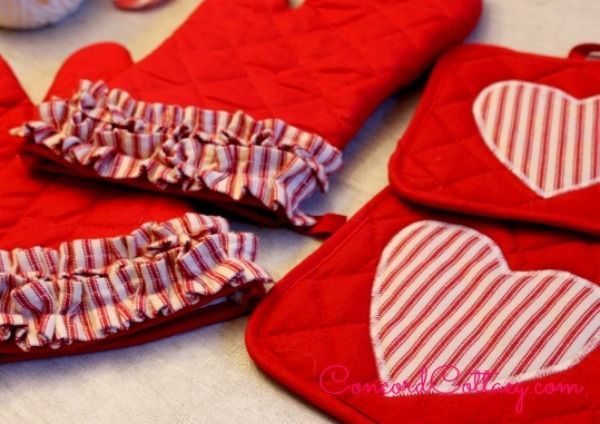 Dollar Store Oven Mitts and Potholder Makeover
This does take some sewing skill, but it's easy and cheap if you have a sewing machine
dollar store oven mitts + fabric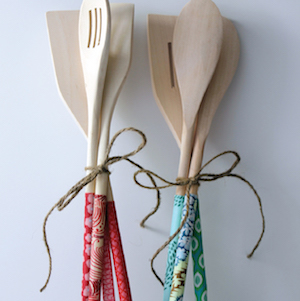 DIY Wooden Spoons
wooden spoons + scrap fabric + Mod Podge Hard Coat  + Mod Podge Matte finish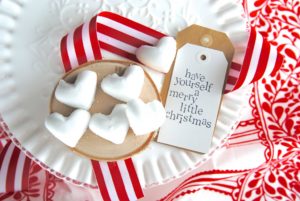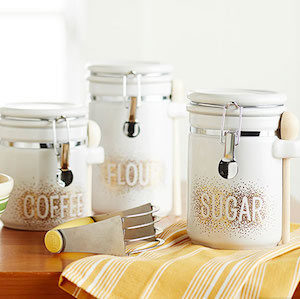 Dot Art Canisters
canisters + letter stickers+ fine-tip oil-based markers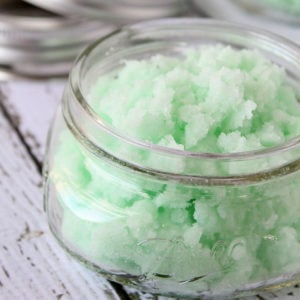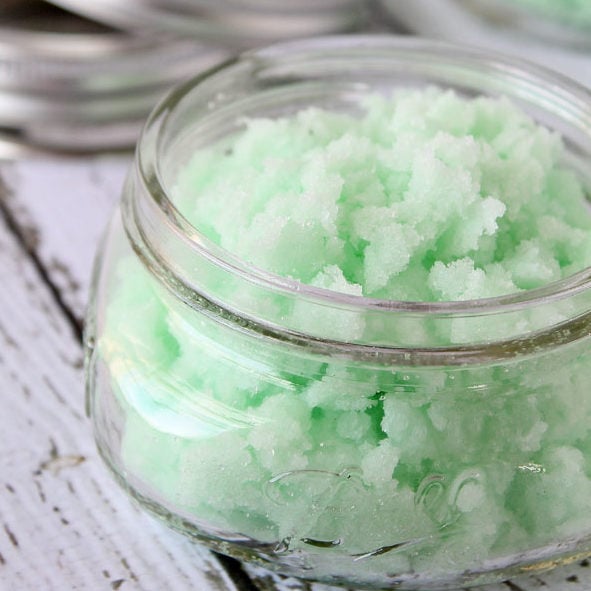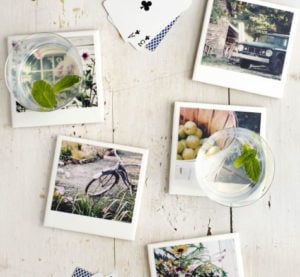 Ceramic Coasters
ceramic tiles + photos + clear acrylic spray + small felt circles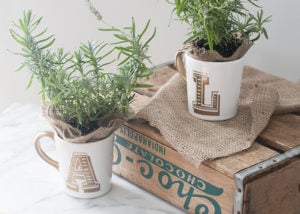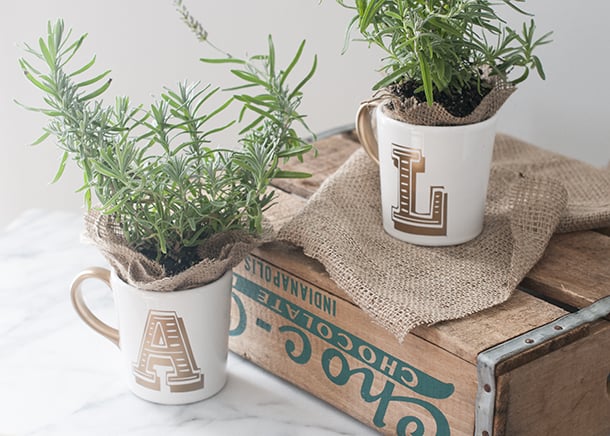 Initial Coffee Cup
plain mug + contact paper/vinyl + spray paint + spray clear acrylic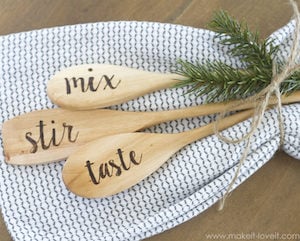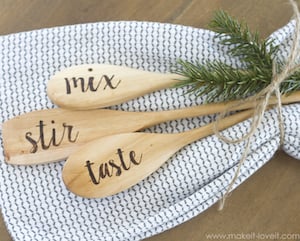 Engraved Wooden Spoons
wooden spoons of any kind + wood burner tool + kitchen towel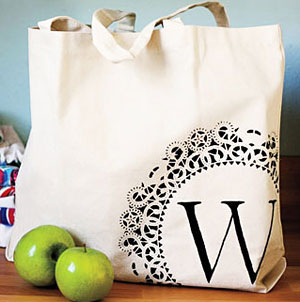 Monogrammed Tote
canvas tote  + paper doily + spray adhesive + fabric paint  + X-Acto knife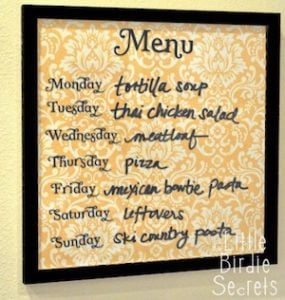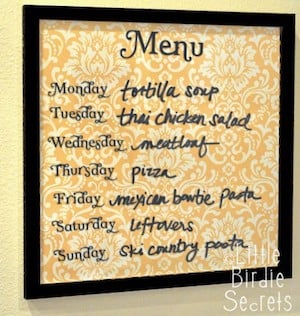 DIY Weekly Menu (Easy Wipe)
Picture frame with glass front + patterned scrapbook paper + Dry-erase marker + Sharpie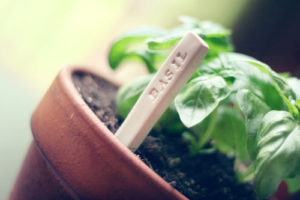 DIY Garden Markers
oven bake-able polymer clay  + rubber letter stamps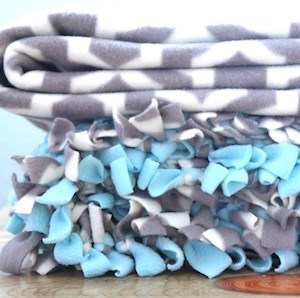 Tied Fleece Blanket
print and a solid fleece + scissors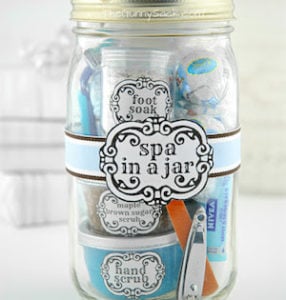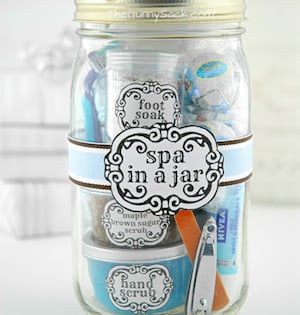 Spa In A Jar DIY (with free printables) 
face cleanser + lip balm + lotion + razor + candle + nail clippers & file + bath bomb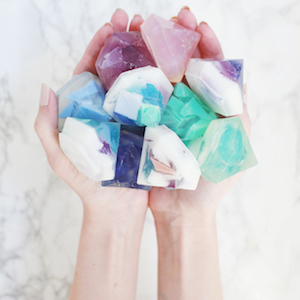 Gemstone Soap DIY
soap base + soap colorants + essential oils + silicone mold + glass pitchers + silicone spatula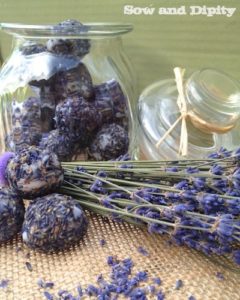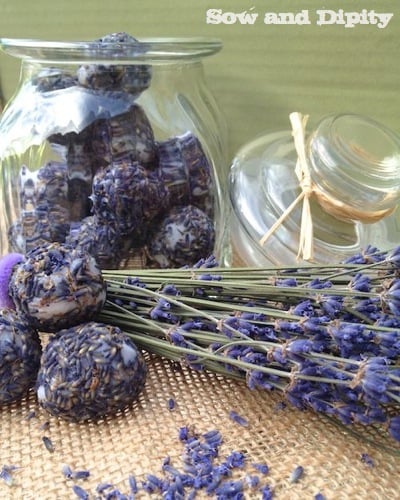 Lavender and Coconut Oil Bath BonBons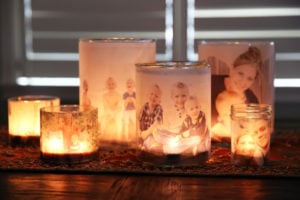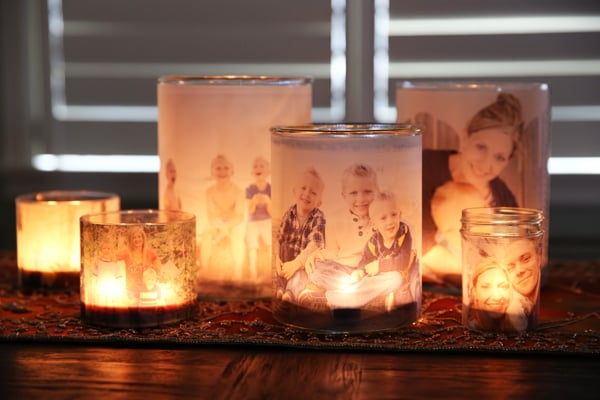 Glowing Photo Luminaries
photos + candle holder (Dollar Tree) + double sided tape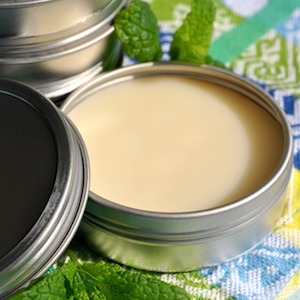 5-Minute DIY Lip Balm
beeswax + coconut oil + essential oil + metal tins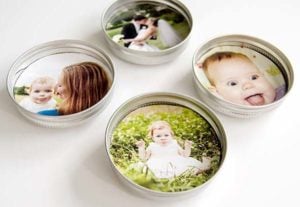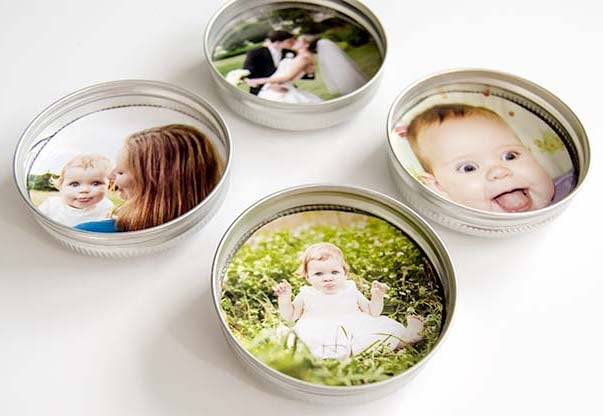 Mason Jar Lid Magnets
mason jar lids + photos to trace & cut + magnets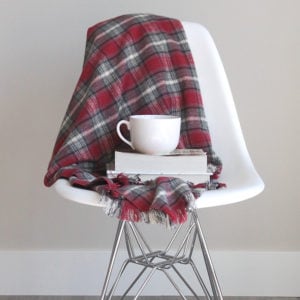 Fringed Flannel Throw
All you need is flannel fabric from Jo-Anns (Use the 40% off coupon)
Easy to make even for those with no sewing experience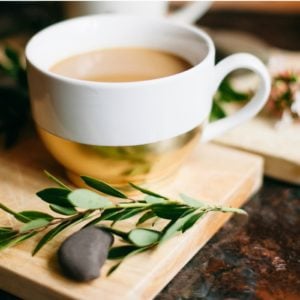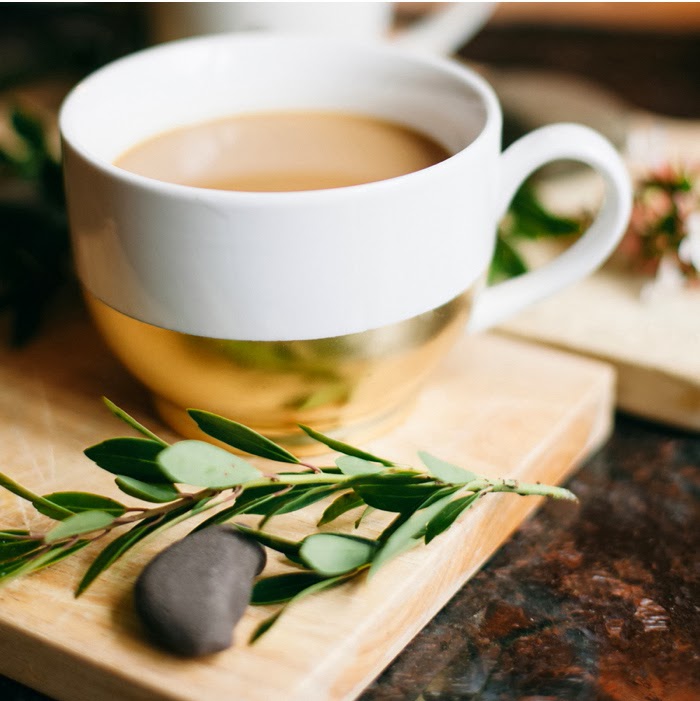 5 Minute DIY Gold Dipped Mug
plain white mug or mugs + tape +  gold spray paint + clear sealer for ceramic
You can get plain coffee mugs at Dollar Tree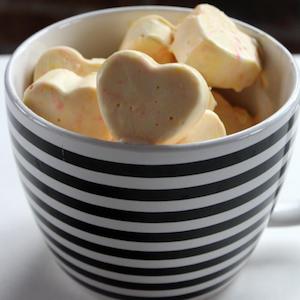 Aromatherapy Shower Steamers
corn starch + essential oils + food coloring + mold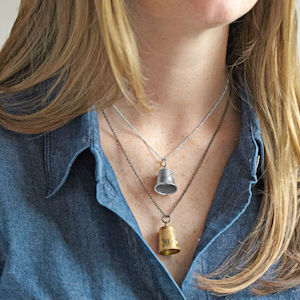 Vintage Thimble Necklace
vintage thimble (thrift store or flea market) + chain necklace + jump ring
You can find the thimbles for under a couple dollars, but some with designs like flowers or bows cost around $10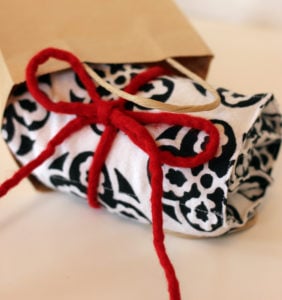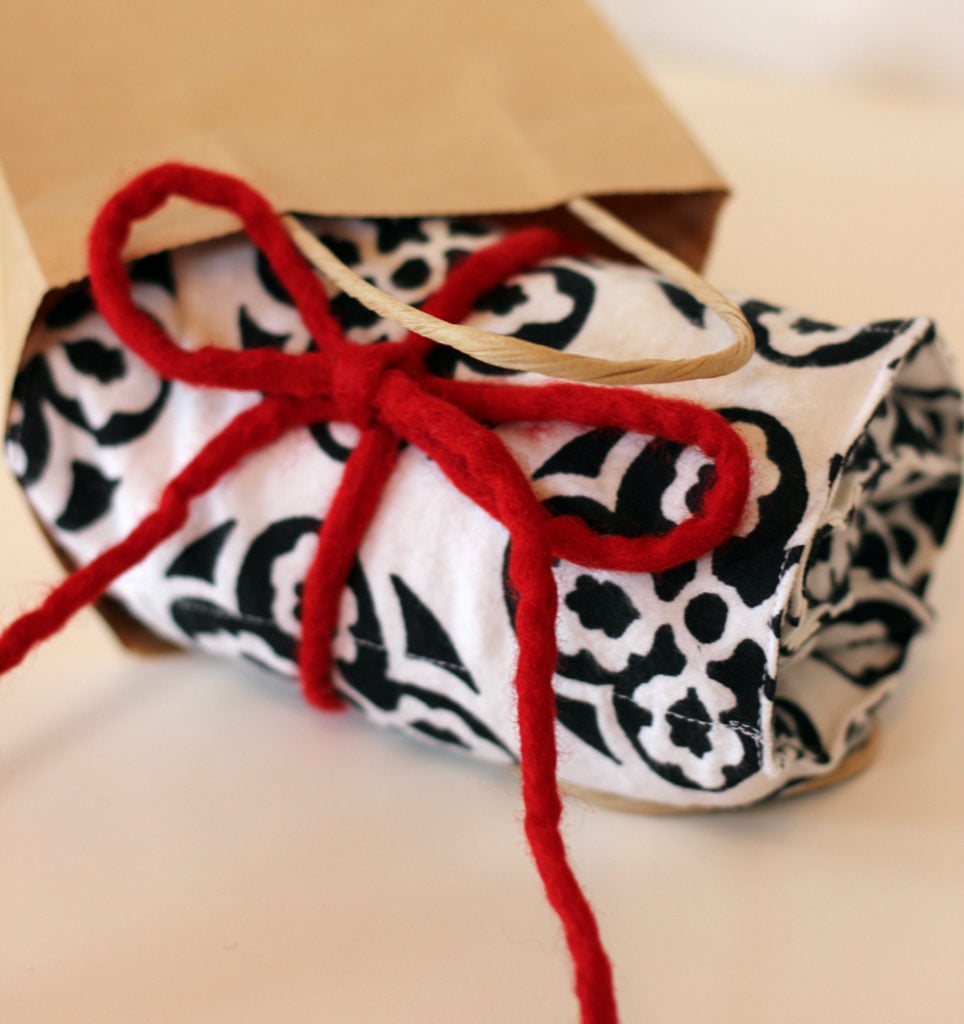 Homemade Heating Pad
cotton flannel fabric + rice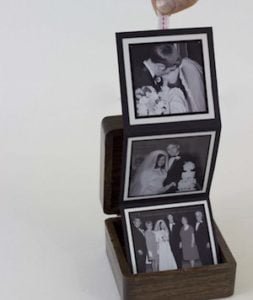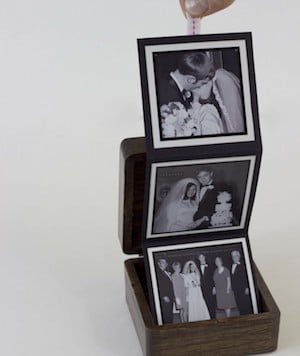 Monogrammed Pop Up Photo Box 
scrapbook paper + ribbon + pictures + unfinished box + wood stain + stencils & paint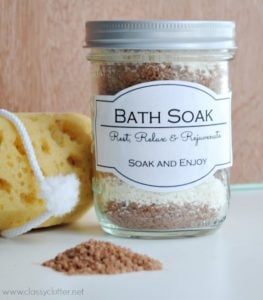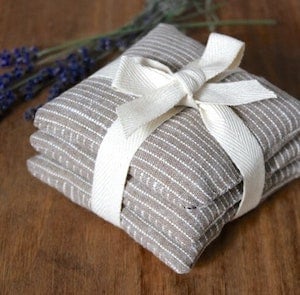 Handmade Lavender Sachets
squares of fabric + dried lavender + uncooked rice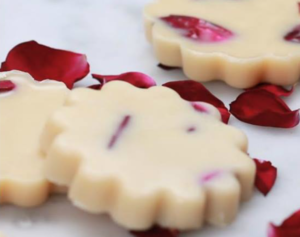 Rose Lotion Bar
coconut oil + shea butter + beeswax + rose oil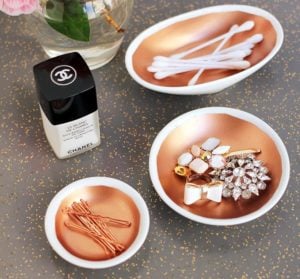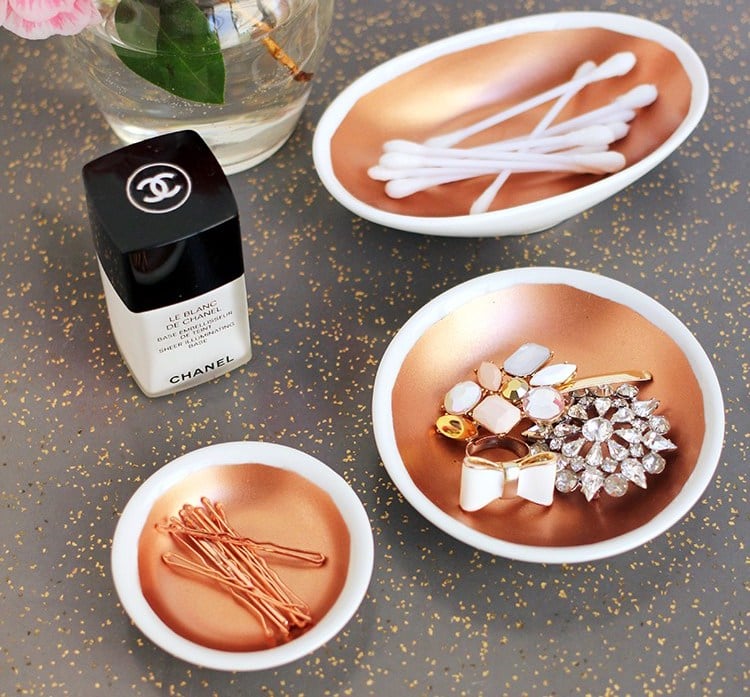 Copper Vanity Bowls
white ceramic bowls + metallic spray paint + tape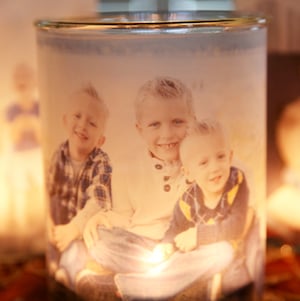 Glowing Photo Luminaries
blank sheets of vellum + double sided tape + round glass jars + tea lights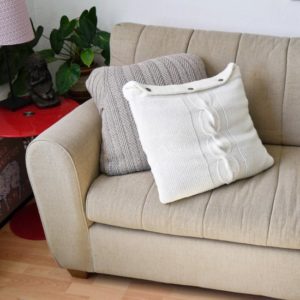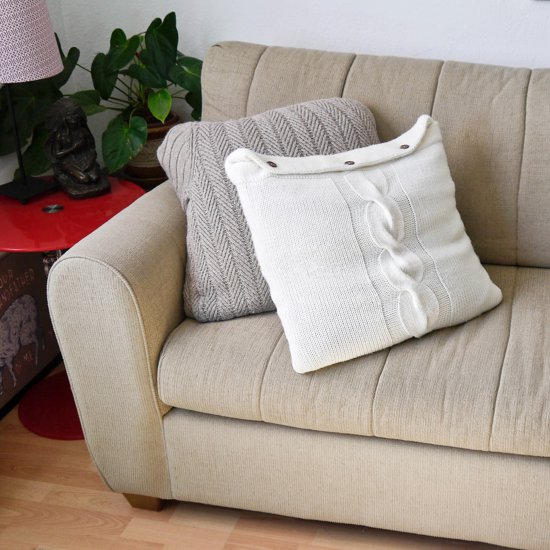 Sweater Pillows
throw pillow + old sweater + buttons (optional)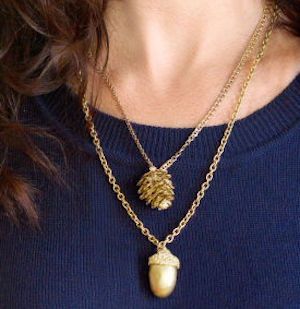 Woodland Necklace
acorn or mini pinecone + gold spray paint + chain necklace + jump ring + clear sealer spray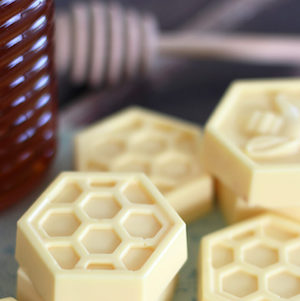 10-Minute DIY Milk & Honey Soap
Goat's Milk Soap Base + Silicone Honeycomb Mold + Raw Honey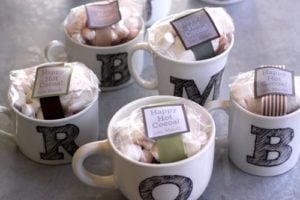 DIY Monogrammed Mugs
graphite transfer paper + Porcelaine Pen in Fine Point + a print out with initials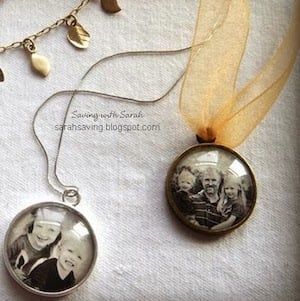 DIY Photo Pendant (Under $2.50)
Diamond Glaze + E-6000 + Clear Circle Glass Pieces + Silver Plated Circle Pendant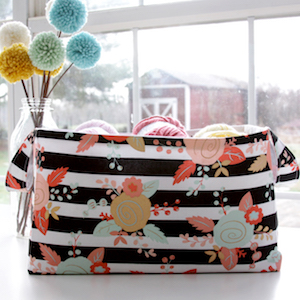 30 Minute Fabric Basket
Outer & Inner fabric + Craftfuse fusible interfacing
All you need is basic straight sewing
DIY Christmas Gifts for Dad & Grandfather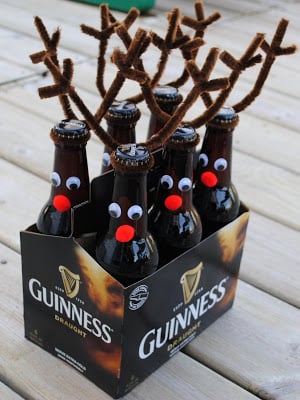 Reindeer Beer
brown chenille stems + red pom pom + googly eyes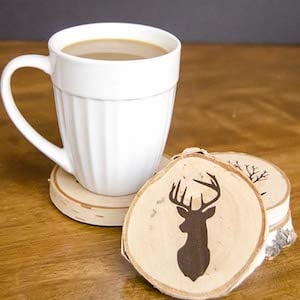 DIY Painted Wood Slice Coasters
Wood slices + stencil +acrylic paint + polyurethane varnish + felt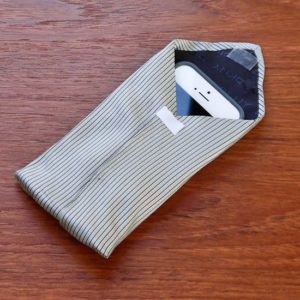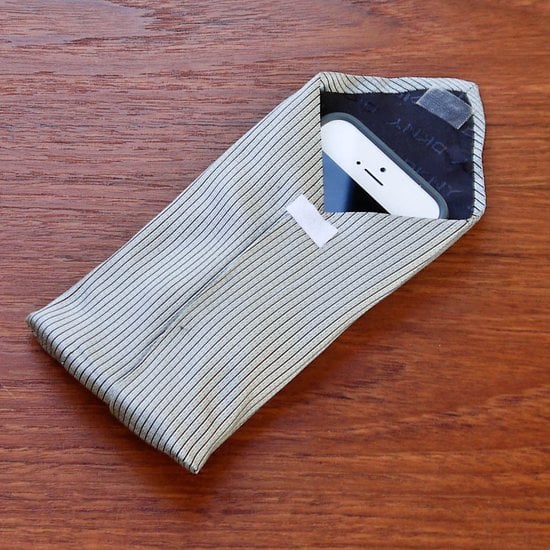 iPhone Tie Phone Cover
tie + stick pins + self-adhering velcro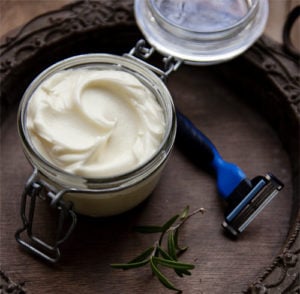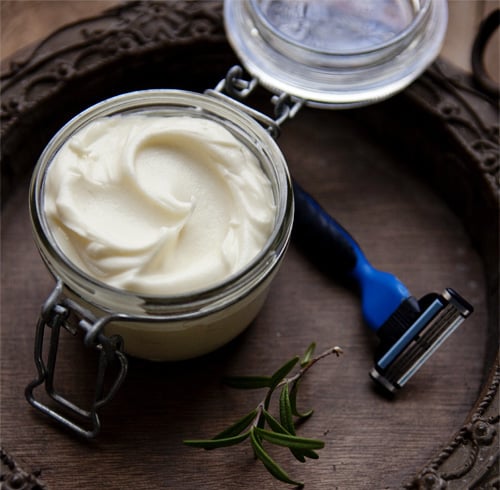 Homemade Rosemary Mint Shaving Cream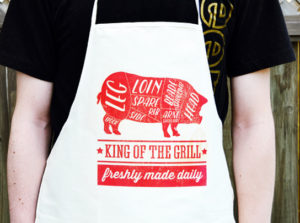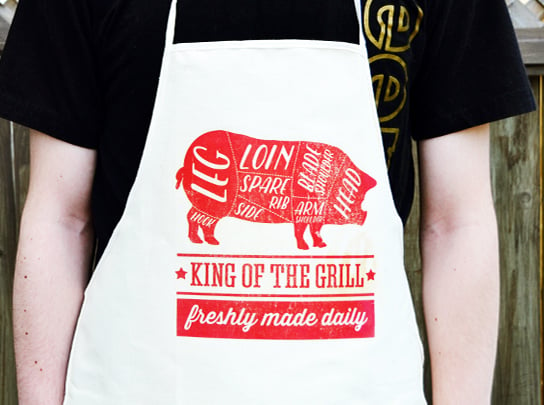 BBQ Apron
white apron + printable inkjet transfer paper + iron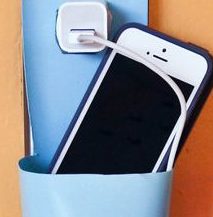 Phone Charging Station
A great way to free up some desk space!
32-ounce plastic bottle + sandpaper + spray paint + newspaper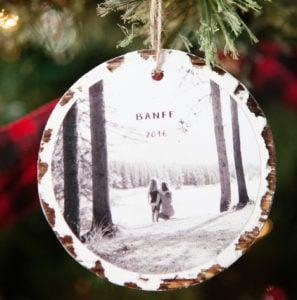 10 Minute Photo Keepsake Ornament
round wood ornaments +twine + Mod Podge + printed photos + hole punch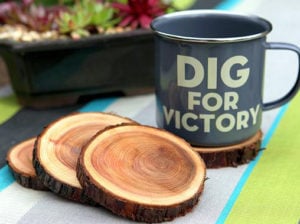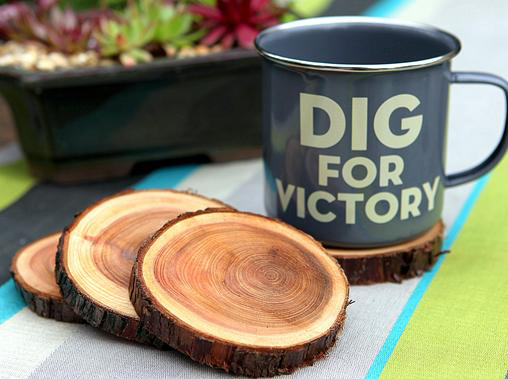 Natural Branch Coasters
straight branches + hand saw + sandpaper + clear varnish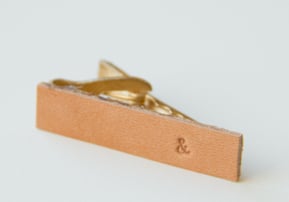 Leather Tie Clip
thick leather + a blank tie clip + a letter and number punch set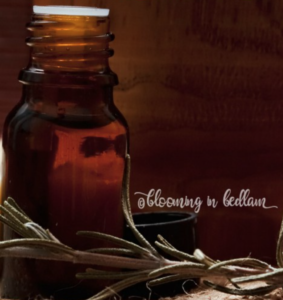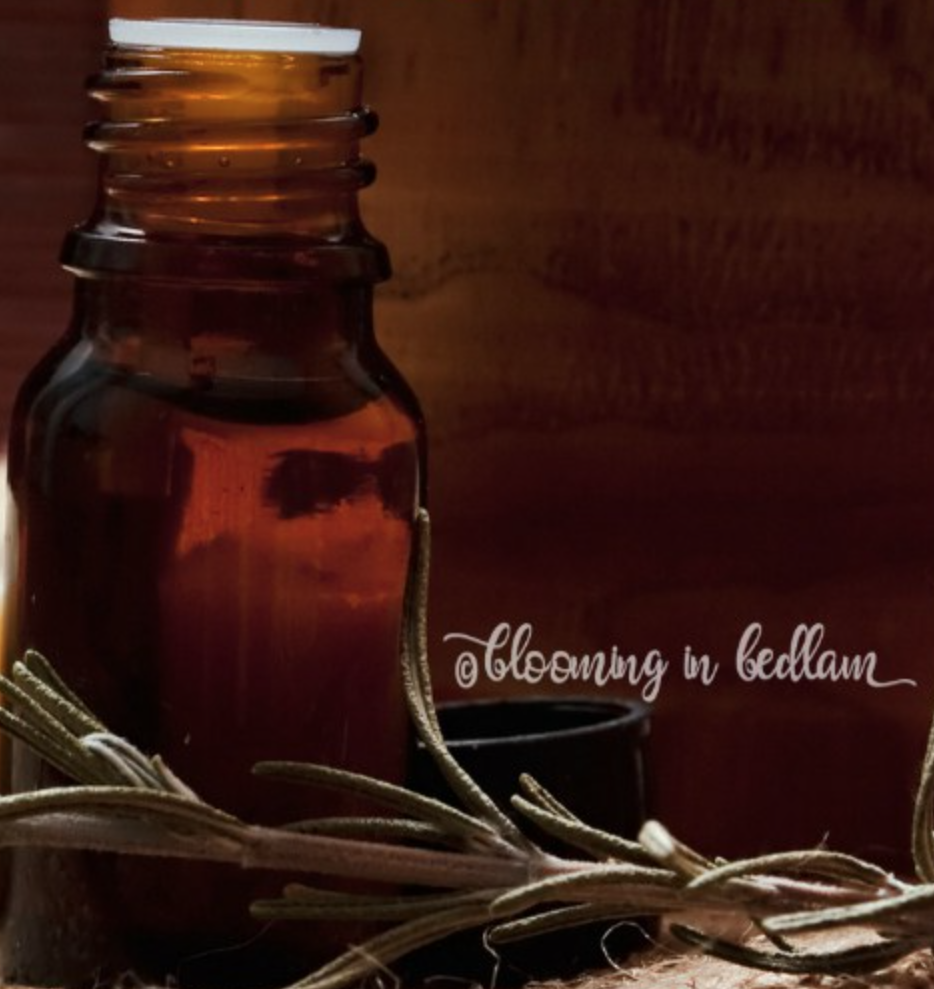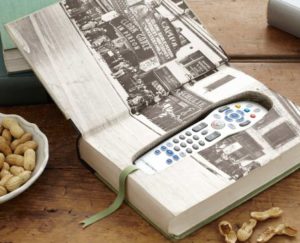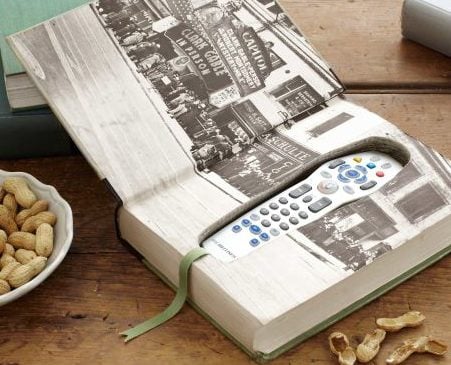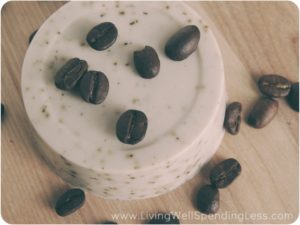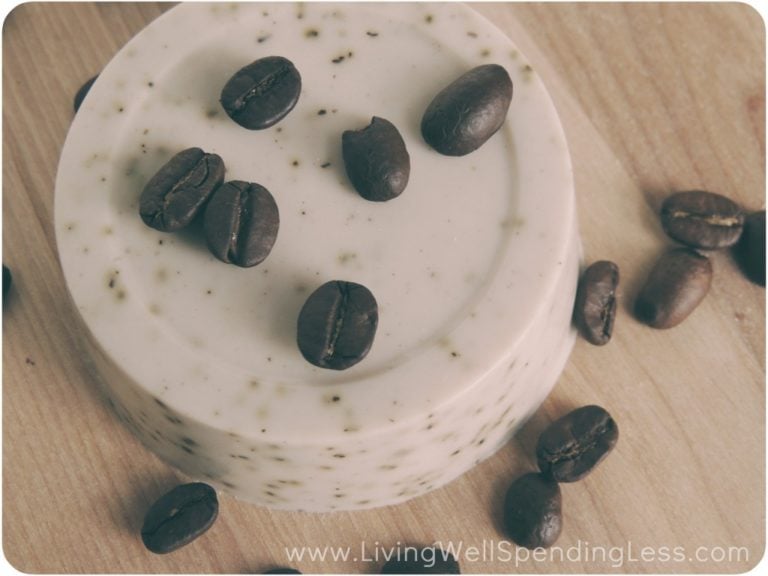 Coffee Bean Soap
melt-and-pour soap base + ground coffee beans + fragrance oil + soap mold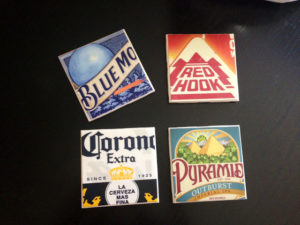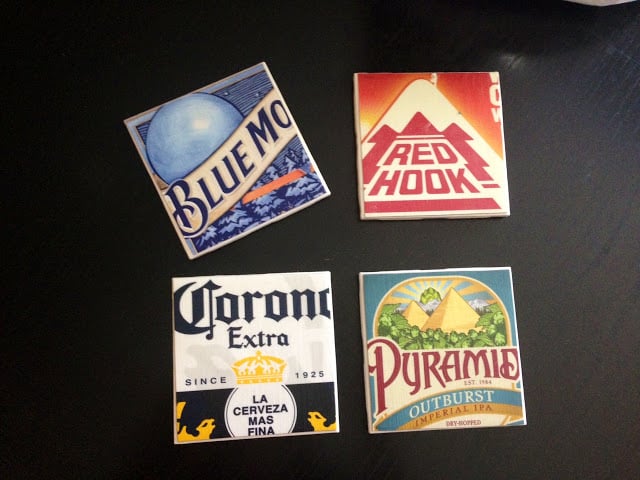 DIY Beer Coaster
six-pack cardboard beer holders + ceramic tiles + felt + hi-gloss lacquer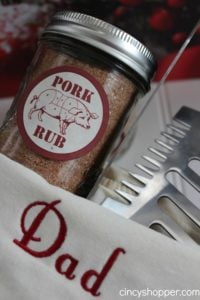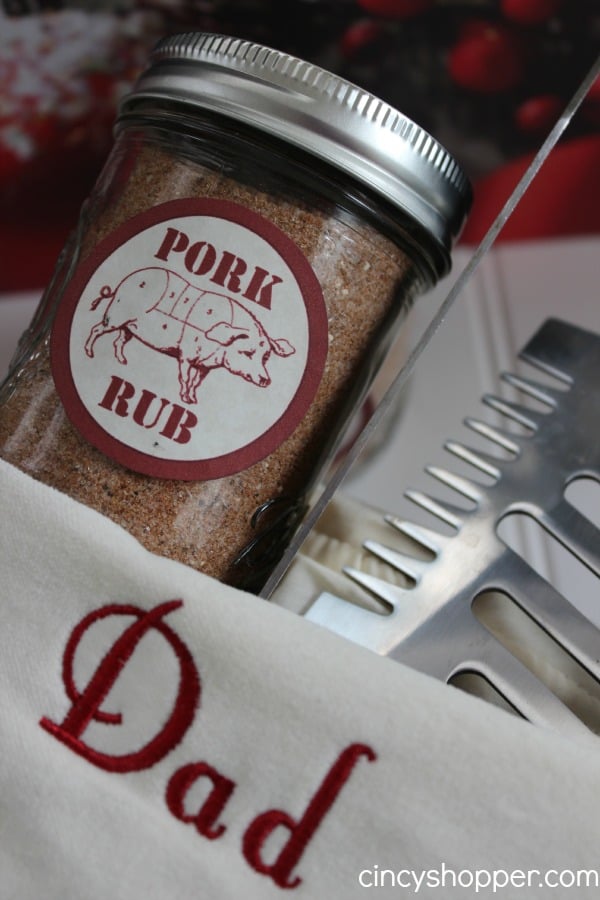 Pork Rub in a Jar
Most of the spices you probably already have in your spice rack.
All you need is a mason jar and the free printable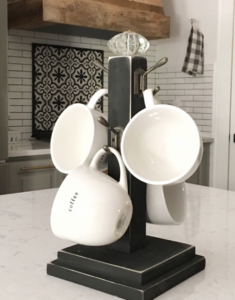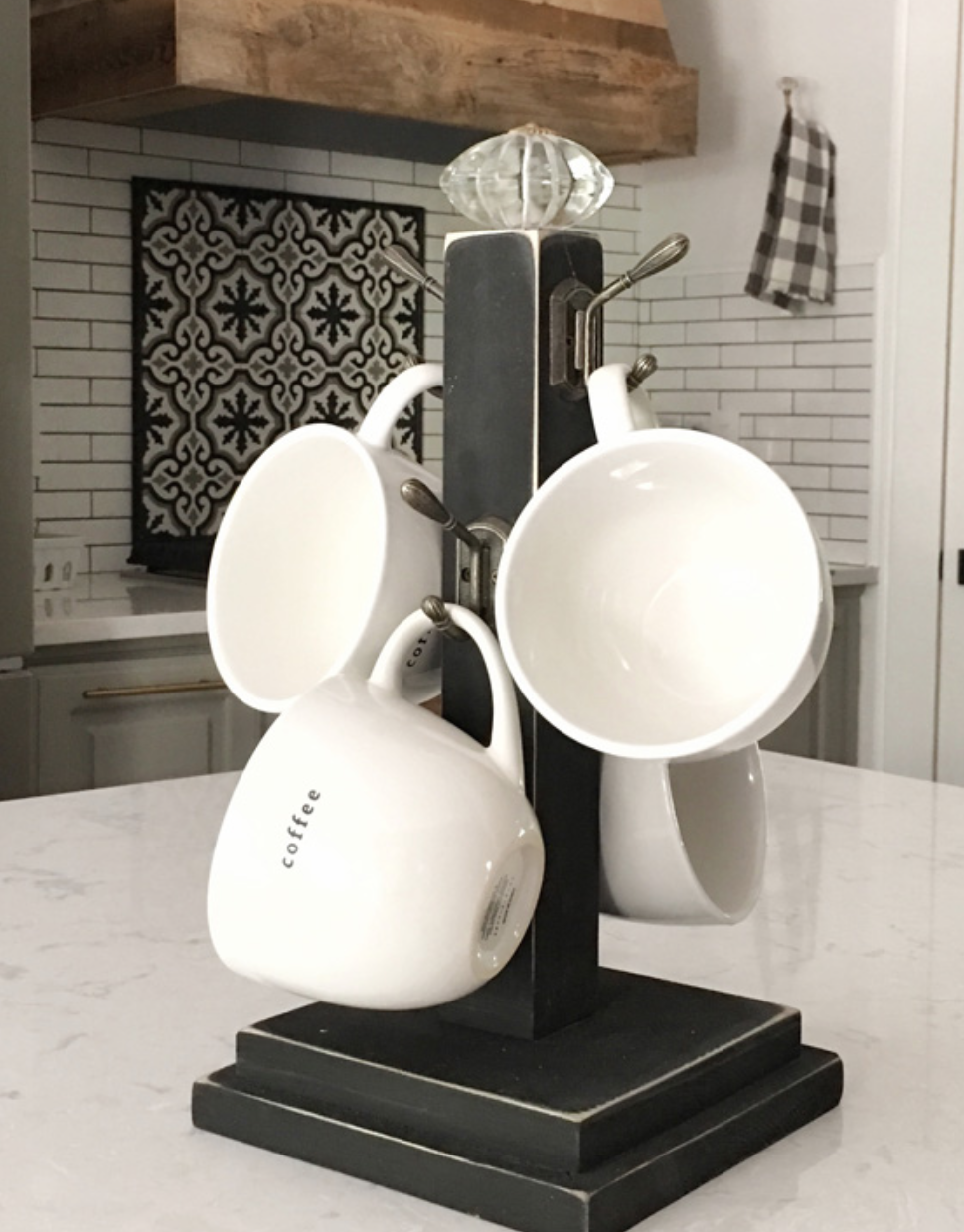 Mug Holder
15″ of 1×8 board + 12″ of 2×2 or a 1.5″ dowel + hooks + spray paint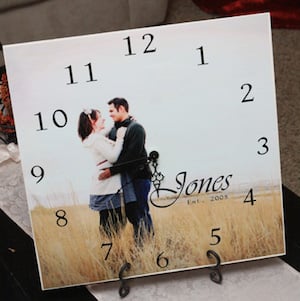 Photo Clock
photo + Mod Podge + Paint + Clock parts + MDF board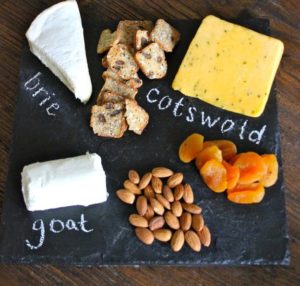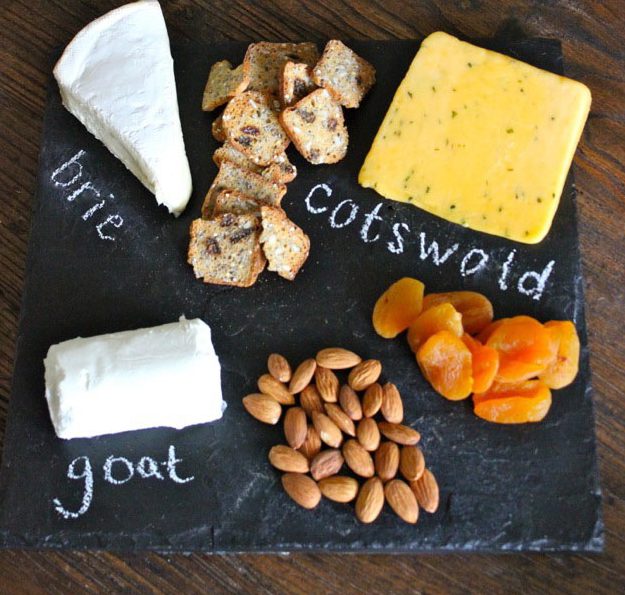 Chalkboard Cheese Stone
slate tile + chalkboard paint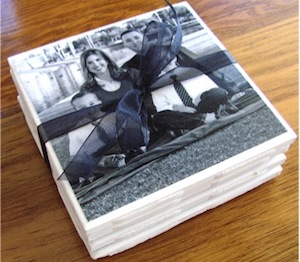 Photo Coasters
ceramic tiles + 4×6 photos + Mod Podge + clear acrylic spray + craft paint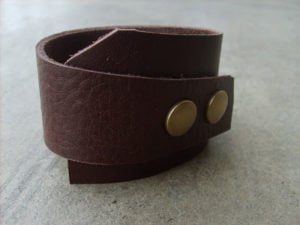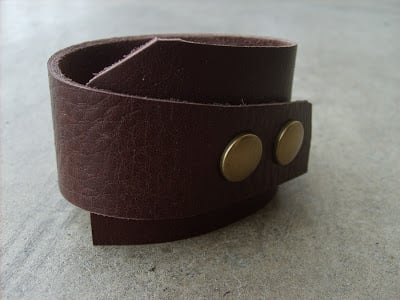 Leather Cuff
a piece of leather + snap pieces + snap attachment tools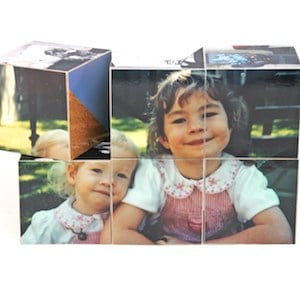 Photo Blocks
cube plain wood blocks + pictures + Mod Podge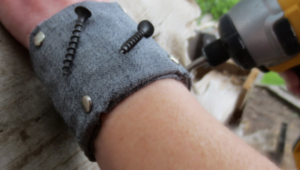 Magnetic Wristband
fabric and velcro + small strong magnets  + small piece of scrap metal + rivets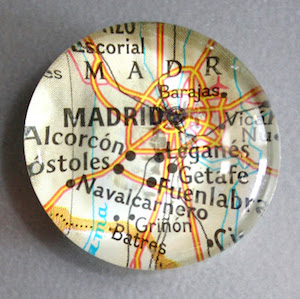 Easy Map Magnets
old maps + Mod Podge + nail file + strong magnets + glue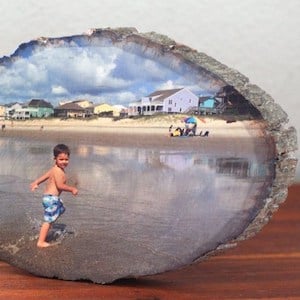 DIY Wood Slice Photo Transfer
printer + wood slice + Silhouette temporary tattoo paper
You don't need a silhouette machine to do this project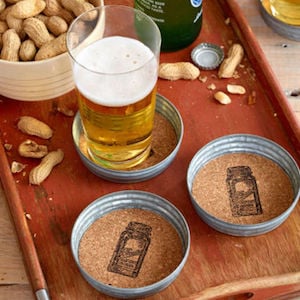 Mason Jar Lid Coasters 
mason jar lids + cork shelf liner + stamp & ink pad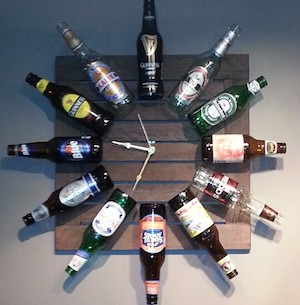 Beer O Clock (source unknown)
pallet wood + wood stain + wood glue + beer bottles + clock hands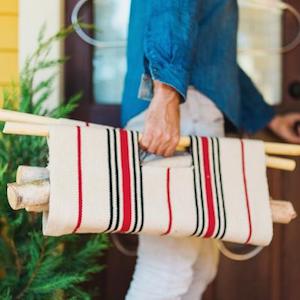 Firewood Carrier
flat-weave rug + no-sew hem tape + wooden dowel + small hack saw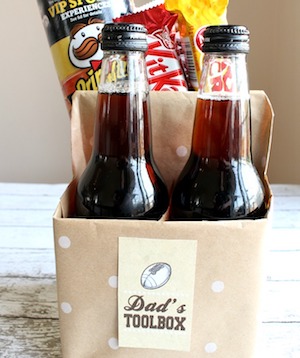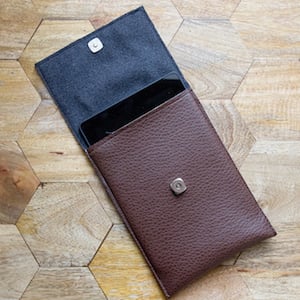 15 Minute Tablet Cover
leather or faux leather + wool felt + magnetic snap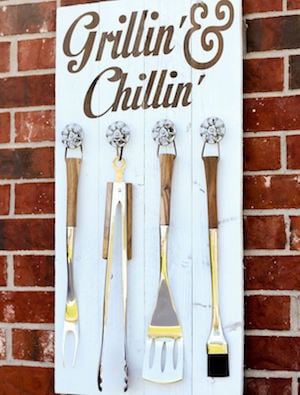 Grill Set Holder
wood + spray paint + aging solution + screws + knobs + vinyl + polyurethane + grill set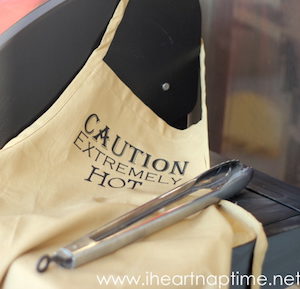 Men's Apron 
basic apron + fabric paint + stencil letters
DIY Christmas Gifts for Teens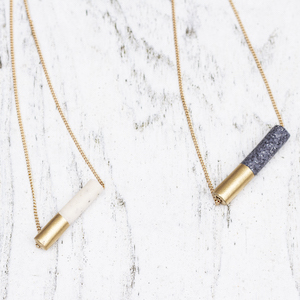 DIY Tube Bead Necklace
Fimo Effects block + neck chain + skewer + tape + gold metallic spray paint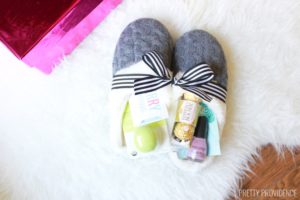 Slippers with Small Gifts
(e.g. nail polish, candy, EOS lip balm)
You can get slippers at Walmart for $5!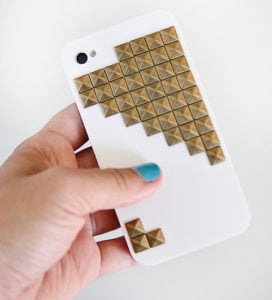 Studded iPhone Case
phone case (2 for $5 on Ebay) + iron on studs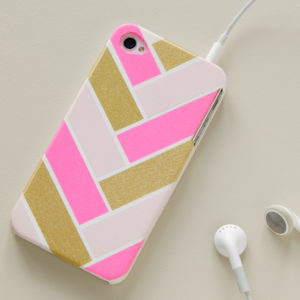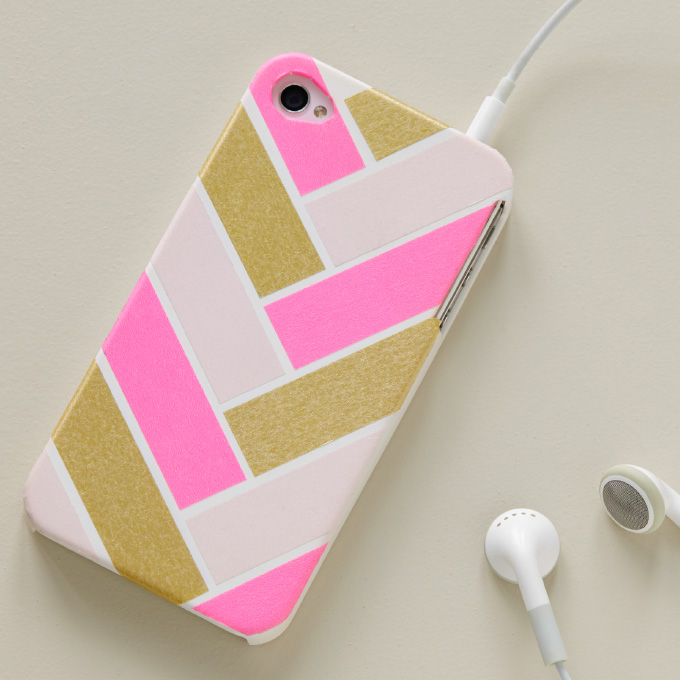 Herringbone Cell Phone Cover
washi tape + phone case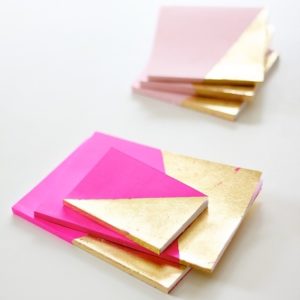 Gold Dipped Notebooks
scrapbook paper + computer paper + PVA glue + gold leaf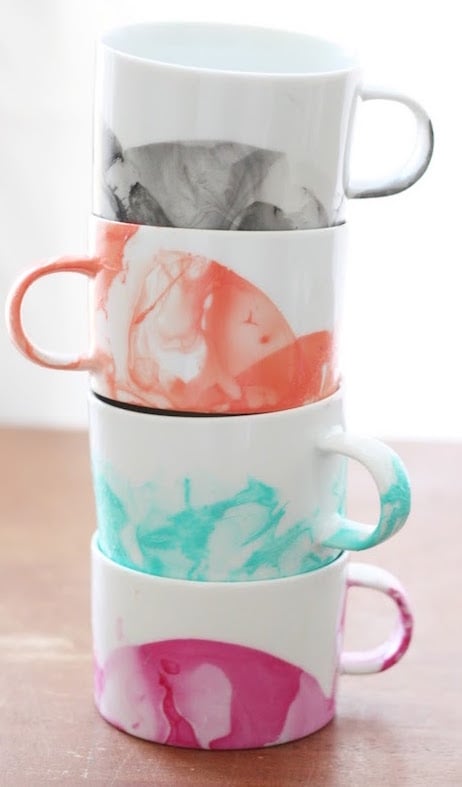 Marbled Mugs
mugs + nail polish  + toothpicks + container
Money Saving Tip: You can get mugs at Goodwill for less than a dollar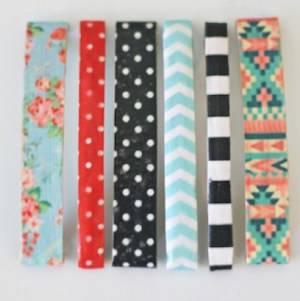 Patterned Hair Clips
Mod Podge+ Sponge brush + Hair clips + Pieces of patterned paper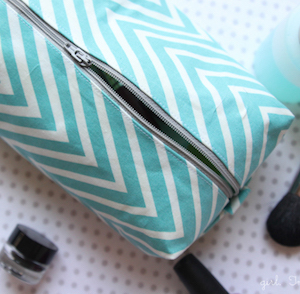 DIY Cosmetic Bag
fabric + two-sided, sewable fusible web + zipper + extra scrap fabric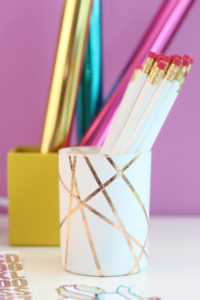 Gold Foiled Pencil Cup
double sided tape + gold foil + glass tumbler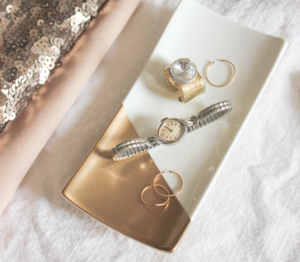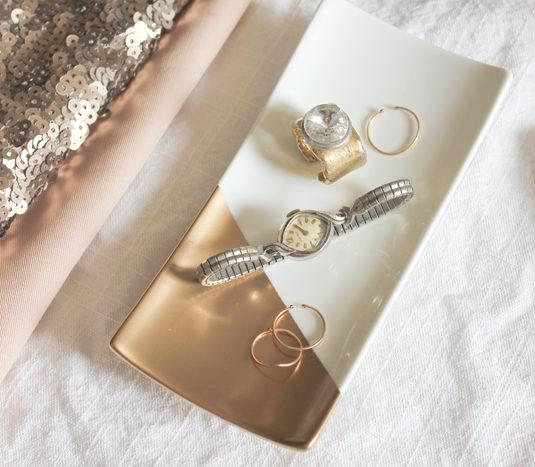 Jewelry Tray
dishes, plates, bowls or mini trays + tape + gold spray paint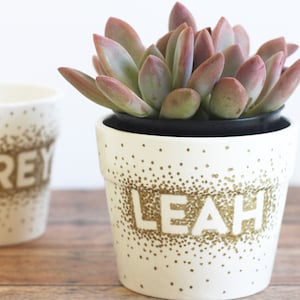 Sharpie DIY Dot Flower Pot Craft
white, ceramic flower pots + letter stickers + oil-based Sharpie(s)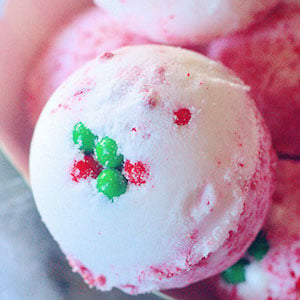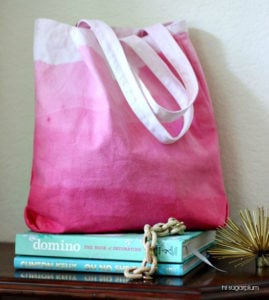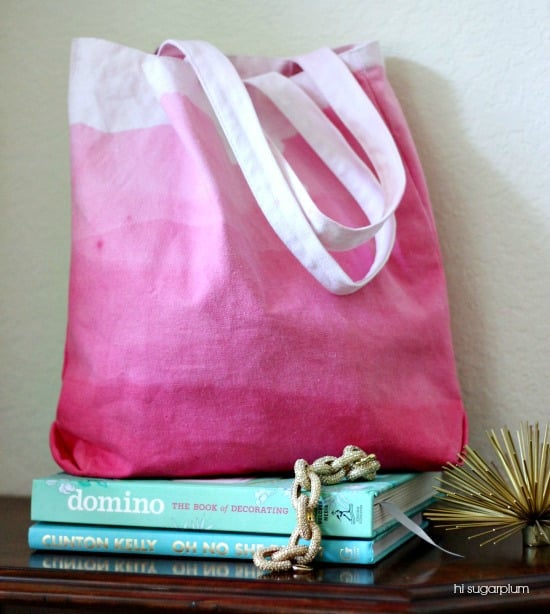 Ombre Tote
white tote bag + Rit dye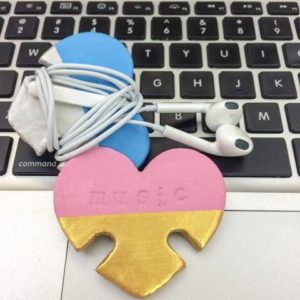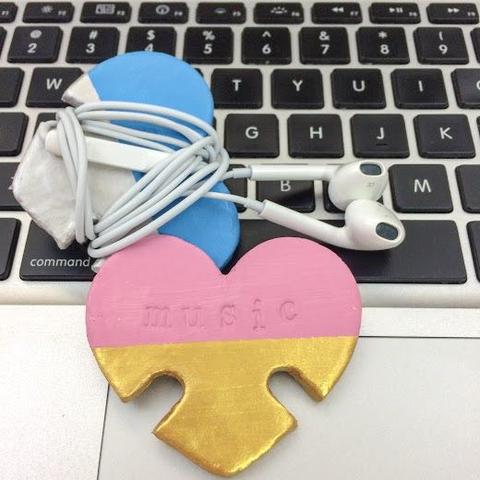 Earphone Cord Holder
air dry clay + heart cookie cutter + alphabet stamp + acrylic paint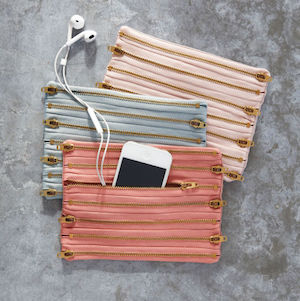 Cheap & Chic Pouch
handful of zippers +thread + sewing machine + coordinating fabric + pins
This project requires some basic sewing skills.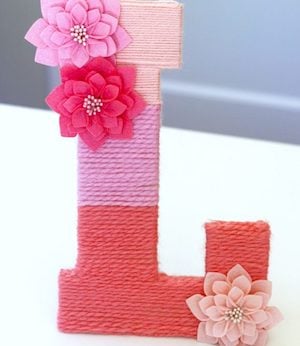 Yarn-Wrapped Ombre Monogrammed Letter
yarn + flower sticker + wooden letter + craft glue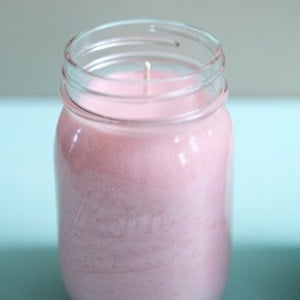 DIY Mason Jar Candle
wax flakes + Wax colorant +  wicks + wick stickums + wick holder sticks + mason jar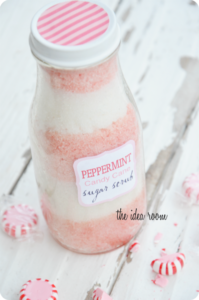 Peppermint Candy Cane Sugar Scrub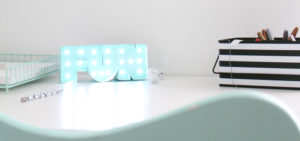 Mini Desk Marquee Light
foam board + 20 count battery powered lights + poster board + spray paint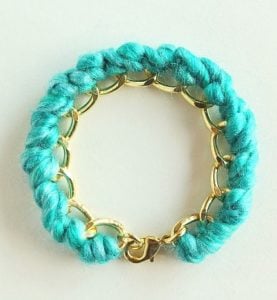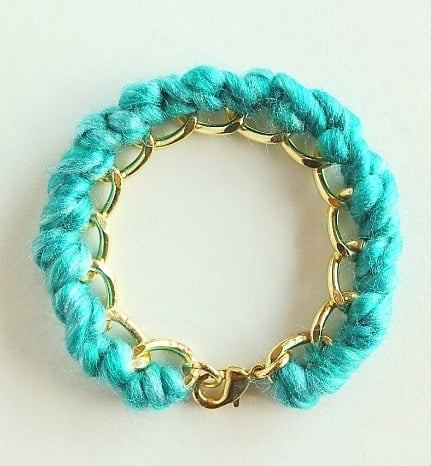 Yarn Wrapped Bracelet
chain link + 2 jump rings + 1 lobster clasp + yarn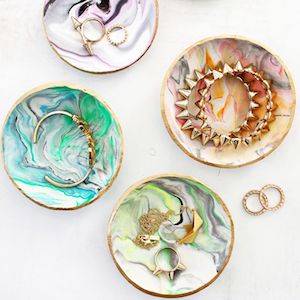 Marbled Clay Ring Dish
oven bake clay + X-Acto knife +small bowl + gold liquid gilding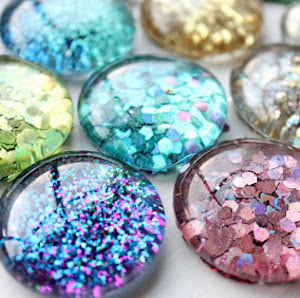 DIY Glitter Magnets
clear flat back 'marbles'  + strong magnets +  E6000 glue + glitter + varnish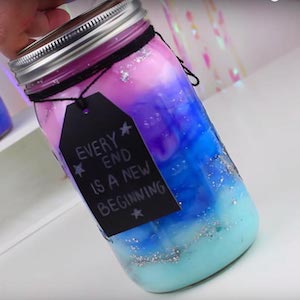 DIY Galaxy in a jar
cotton balls + mason jar + silver glitter + acrylic paints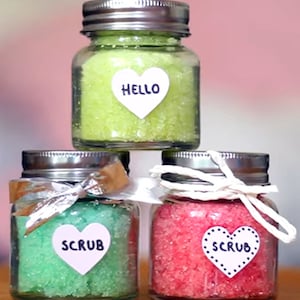 Super Cheap & Easy Homemade Lip Scrub
sugar + olive oil + food coloring + food flavoring + empty containers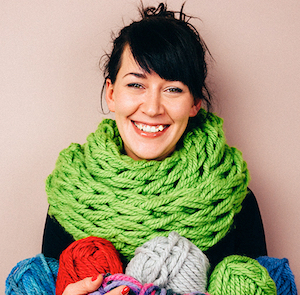 Infinity Scarf (30 Minute DIY)
All you need is high-quality, fluffy wool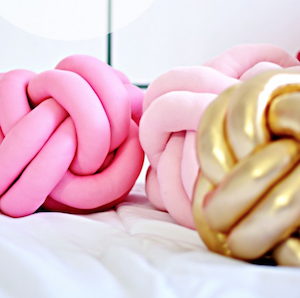 DIY Knot Pillow
knit fabric + Pillow stuffing + wrapping paper roll + needle, thread + Dowel rod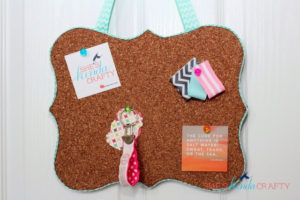 20 Minute Shaped Cork Board 
cork tile + shaped chipboard + contact cement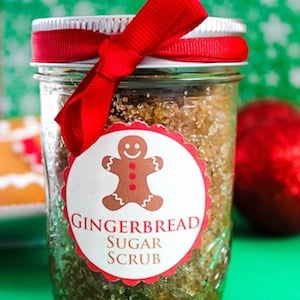 DIY Gingerbread Sugar Scrub
All of the ingredients are common things that you already have in your kitchen!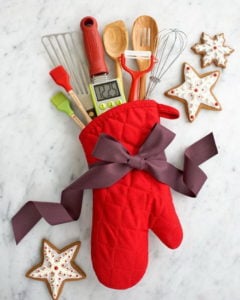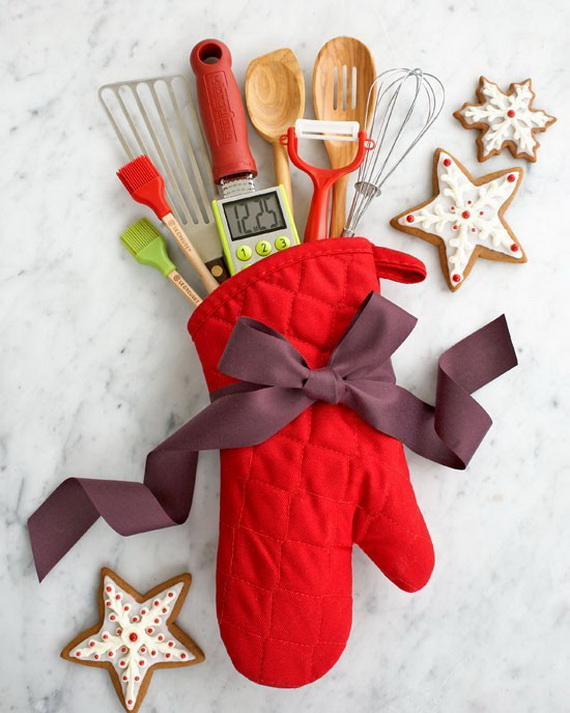 Oven Mitten Gift Set
Great present for college students or a young adult's first apartment.
You can even get all these kitchen utensils at Dollar Tree to save even more!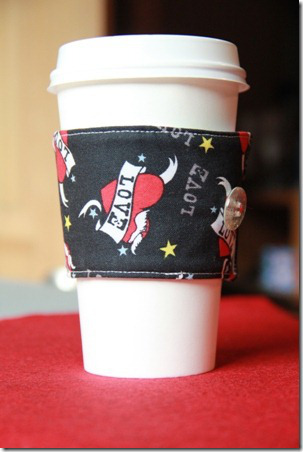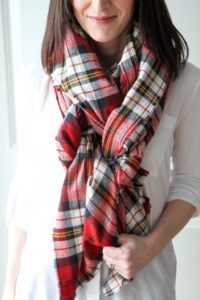 No Sew Blanket Scarf
All you need is flannel fabric from Jo-Anns (Use the 40% off coupon)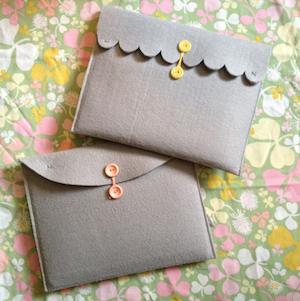 DIY iPad Case
felt + needle & thread + pins + embroidery floss + 2 snaps
You need a sewing machine and some basic sewing skills for this one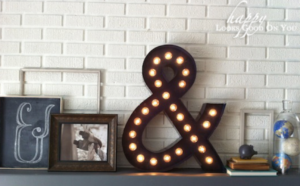 Ampersand Marquee Light
great decor idea for college dorm rooms!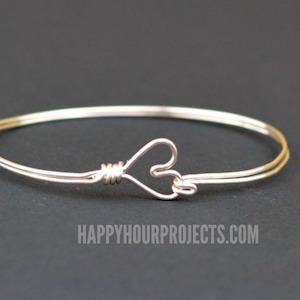 Heart Clasp White Wrapped Bangle Bracelet
silver plated copper wire  + nylon jaw jewelry pliers  + round nose jewelry pliers  + wire cutters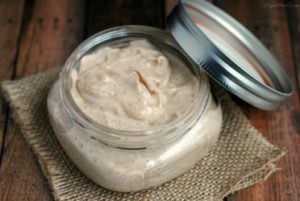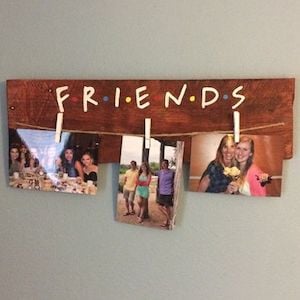 Friends Picture Holder
wood board + wood stain + twine + clothespins + paint pen (or letter stickers) + photos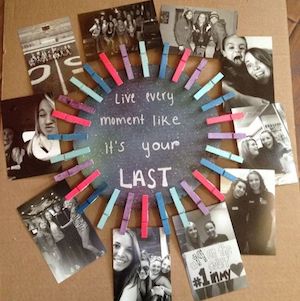 Chalkboard Photo Wreath
wood circle + chalkboard paint + chalk + clothes pins + acrylic paint + photos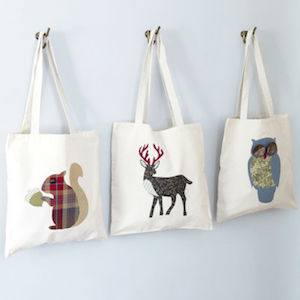 Animal Tote
basic canvas tote + iron on adhesive + fabrics + free printable design + buttons (for eyes)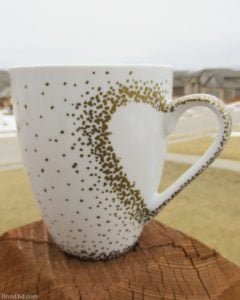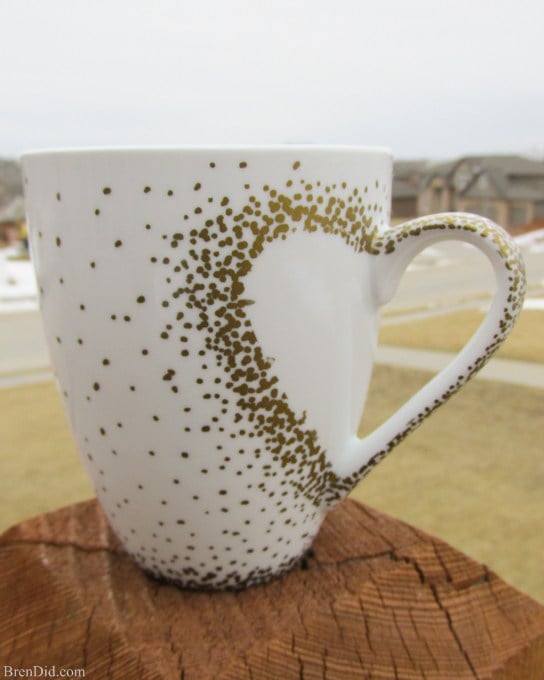 Sharpie Heart Mug
mug + Sharpie oil based paint pen + contact paper + Krylon Crystal Clear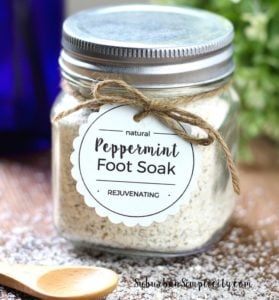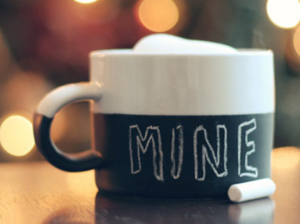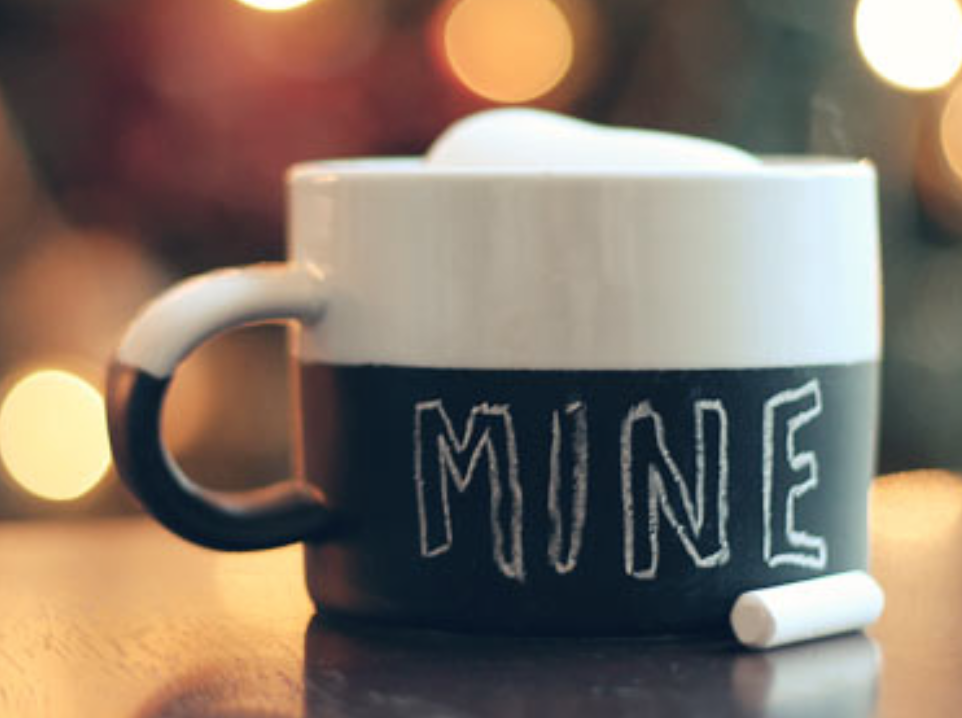 Chalkboard Mug
porcelain mug + painter's tape +  chalkboard paint
DIY Christmas Gifts for Kids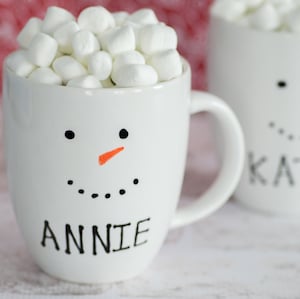 Personalized Snowman Mugs
mug + sharpie + stencils (optional)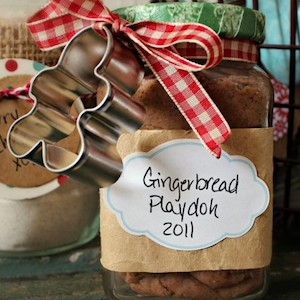 Gingerbread Playdough
All the ingredients are common ones that you have in your kitchen!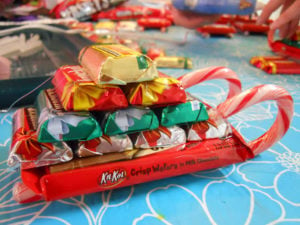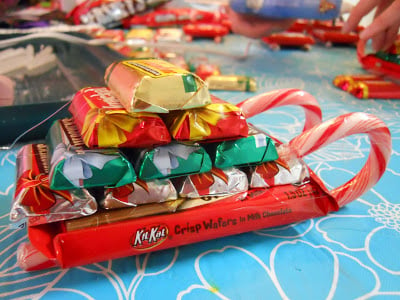 Candy Sleigh
Kit Kat bars + candy canes + mini Herseys chocolate bars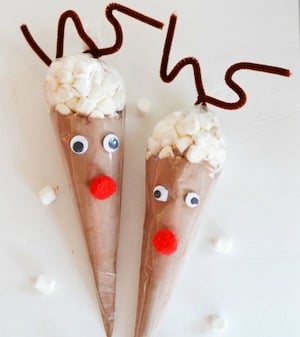 Reindeer Hot Cocoa Cones
hot cocoa  + mini marshmallows + piping bags + red pom-poms + brown pipe cleaners + googly eyes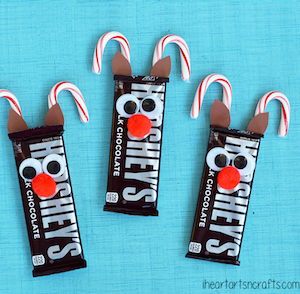 Rudolph Reindeer Candy Bars
candy canes + googly eyes + red pom poms + brown paper + Hershey bars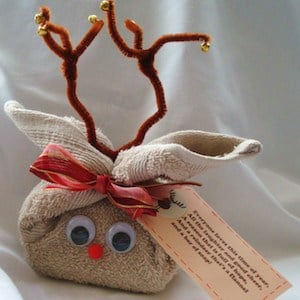 Reindeer Soap
brown wash cloth + brown chenille stems + googly eyes + thin red ribbon + red pom pom
To make this gift extra special, you can make your own soap: Here is a great tutorial.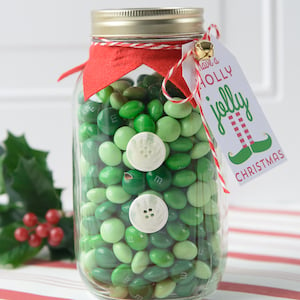 Elf Christmas Mason Jar Gift
tag + mason jar + red bakers twine + buttons + green candy + jingle bell + red felt + glue gun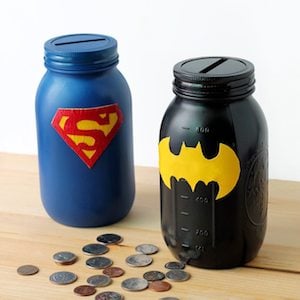 Mason Jar Superhero Bank
mason jar + mason jar coin slot lids + X-ACTO knife + yellow and red duct tape + blue and black spray paint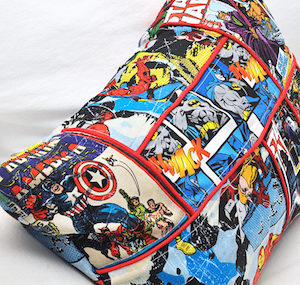 Comic Book Style Superhero
Fabric + piping + zipper foot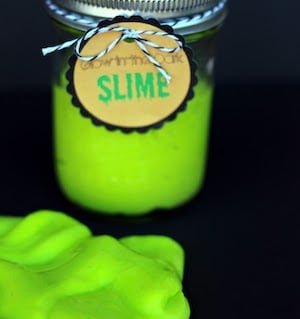 Glow in the Dark Slime 
Elmer's glue + glow-in-the-dark paint + green neon food coloring + Borax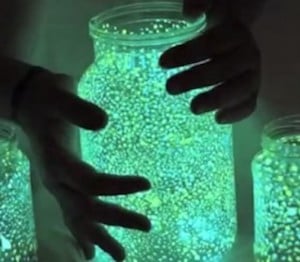 DIY Mason Jar Fairy Lights
jar + glow in the dark paint + glitter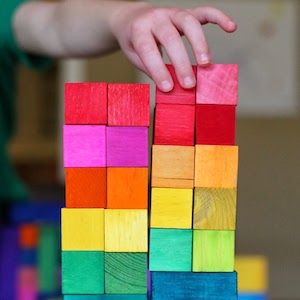 DIY Grimm Rainbow Blocks
unfinished wood blocks + liquid watercolors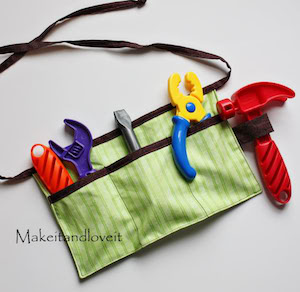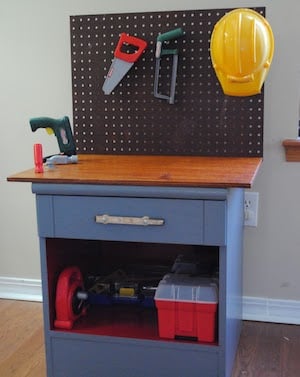 Kid Workbench
old nightstand (thrift store) + paint + peg board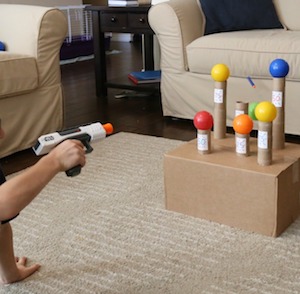 Knock the Balls Off Nerf Game
cardboard box + paper toilet & toilet paper tubes + light weight balls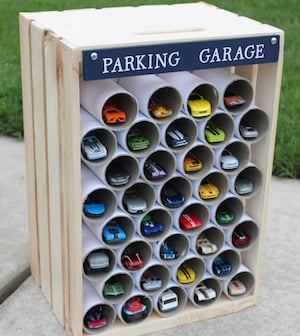 DIY Wooden Crate Parking Garage
crate + paper towel rolls + poster board + wood strip + sticker letters + paint  + wood screws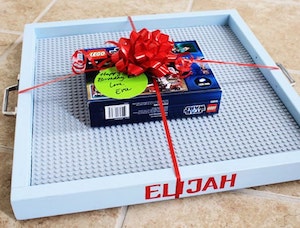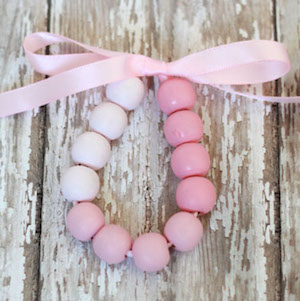 Ombre Bracelet
ribbon + round wood beads + acrylic paint + sealer + yarn needle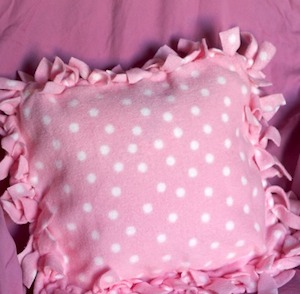 Fleece Tie Pillow
fleece + square pillow form + fabric scissors + measuring tape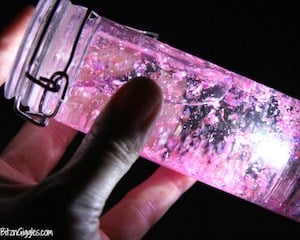 Glowing Fairy Bottle
bottle with lid  + submersible LED light + glycerin  + mounting putty  + glitter + foil confetti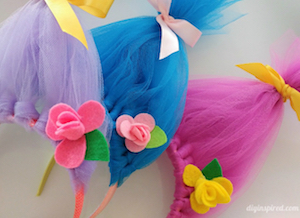 DIY Troll Hair Headbands 
Headbands + Tulle + Rubber Bands + Ribbon + Felt Flowers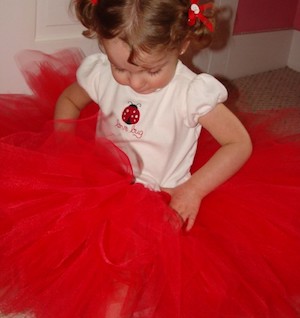 DIY No-Sew Tutu
tulle + ribbon + scissors + measuring tape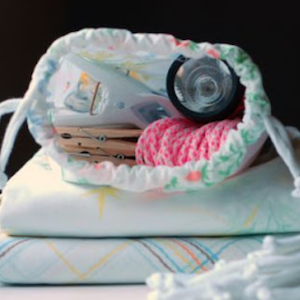 Fort Kit Bag
sheets + clothes pins  + clamps + rope + flashlight + suction cups + adult t-shirt + bags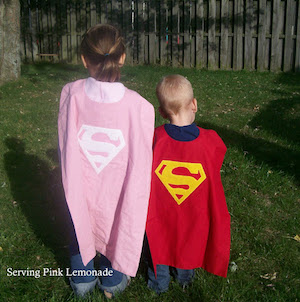 DIY Super Capes (with free printable template)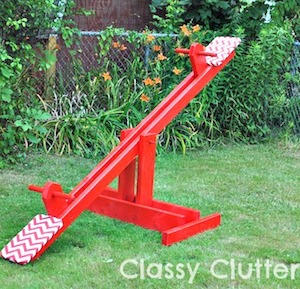 DIY Kids Seesaw (under $30)
staple gun + fabric + paint + saw + hammer + drill + wood + wood glue + acres, bolts & nuts
If you have some basic wood working skills, then this project is fairly easy.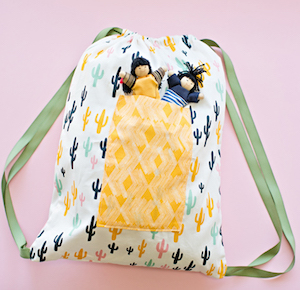 Drawstring Fabric Backpack
fabric + twill tape + thread + ruler + safety pin + pins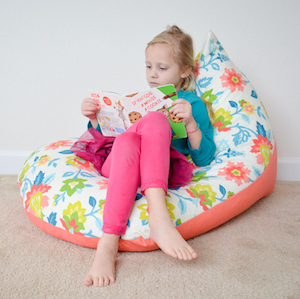 DIY Bean Bag Chair
fabric (upholstery weight fabric) + zipper + bean bag filling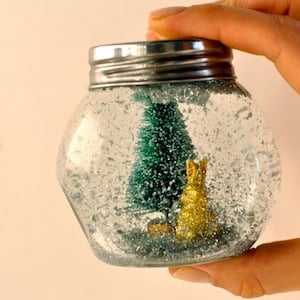 Glitter Globe
Small Glass Jar + Figurines + Glitter + Spray Adhesive + Super Glue + Mod Podge
You can get all these items at Dollar Tree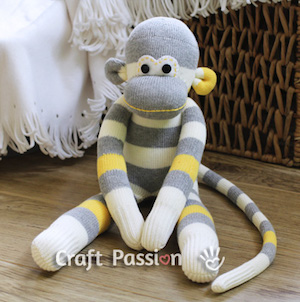 Sock Monkey (with free sewing pattern)
sock + white felt + button + embroidery floss + Poly-fill stuffing + batting
DIY Christmas Gifts for Friends & Neighbors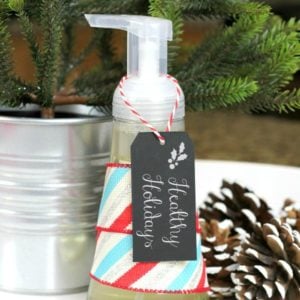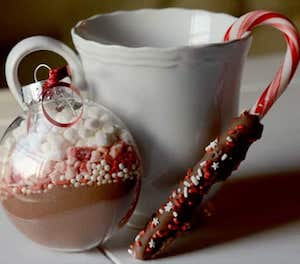 Hot Cocoa Mix Ornaments
instant hot chocolate mix + clear plastic fillable ornament + sprinkles + chocolate chips + mallow bits + mugs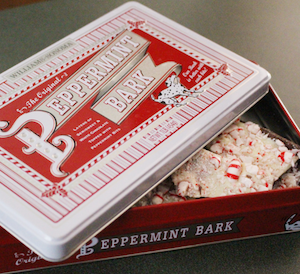 William Sonoma Inspired Peppermint Bark
dark & white chocolate chip + peppermints + peppermint extract + metal tin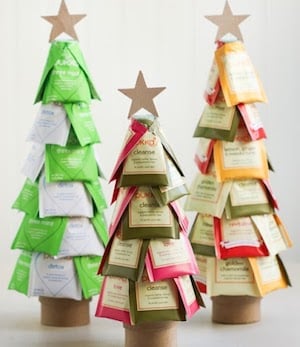 Christmas Tea Tree
foam cone + hot glue gun + assorted packets of tea + small paper mache box + wood star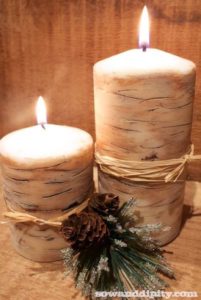 Faux Birch Candles
ivory or candle + brown and sandstone acrylic paint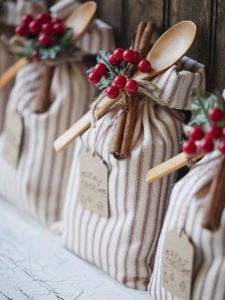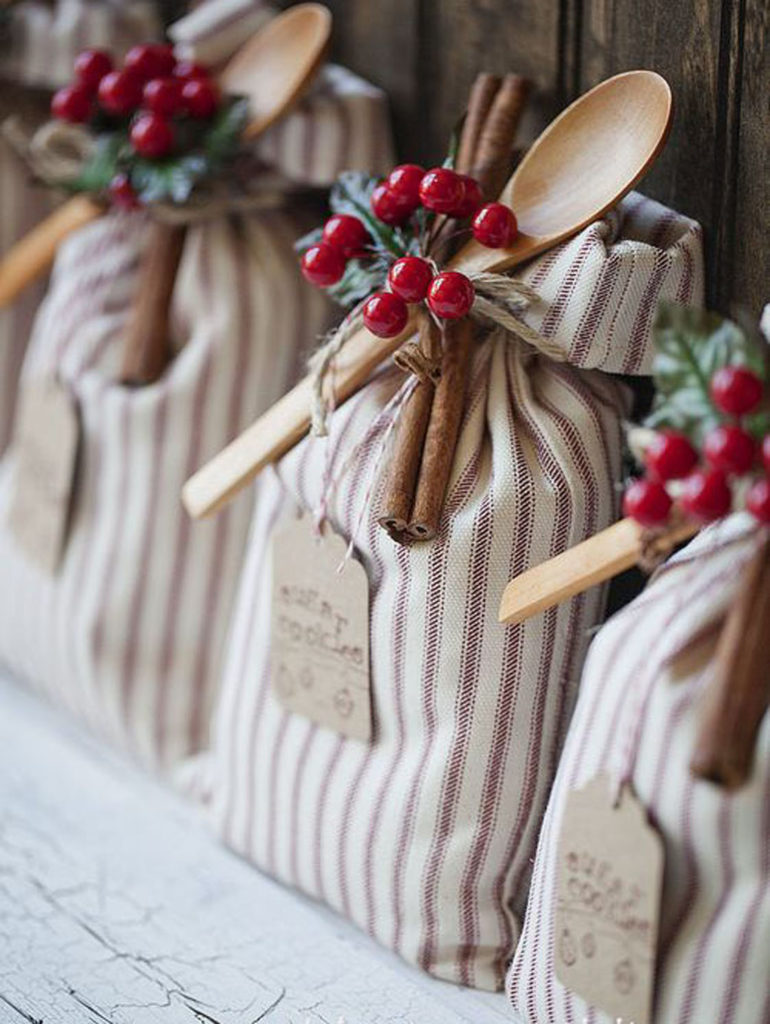 Cookie Sack
cookie mix + fabric + embellishments (cinnamon sticks, twine, etc.)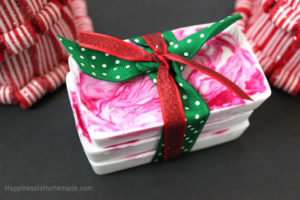 Peppermint Homemade Soap
shea butter soap base + peppermint essential oil + red soap colorant + soap mold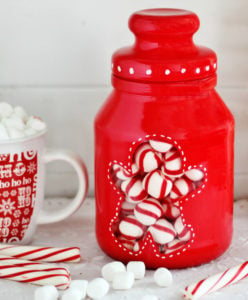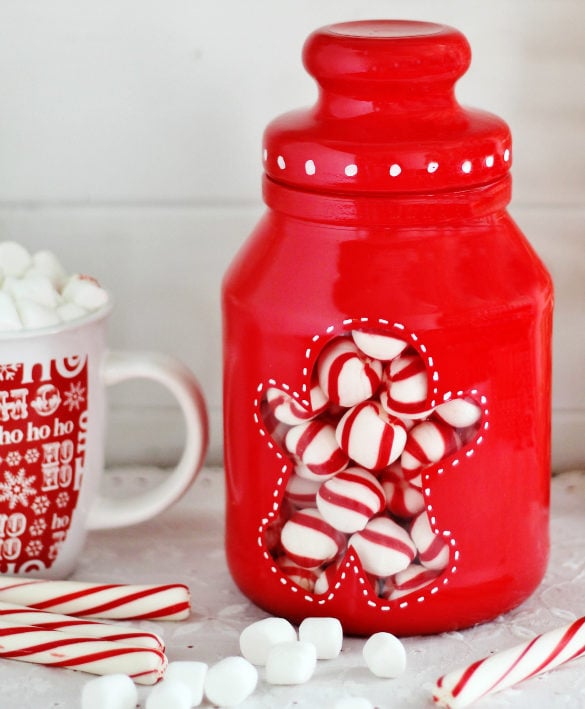 Gingerbread Man Painted jar
glass jar  + contact paper + cookie cutter + spray paint + white paint pen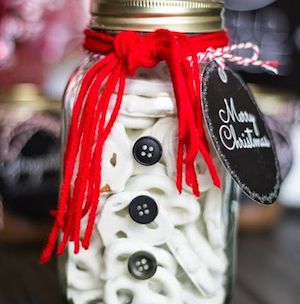 Snowman Pretezel Jar
white chocolate prezetels + mason jar + black buttons + red yarn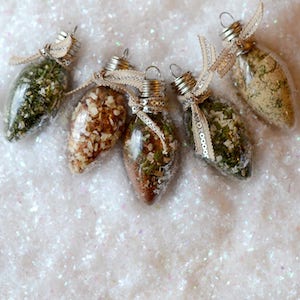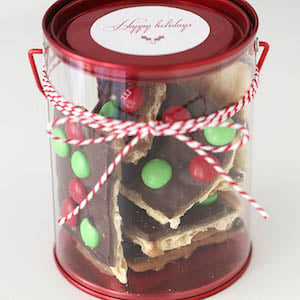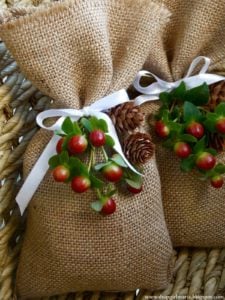 Burlap Treat Bag
burlap + cellophane treat bags + treats + ribbon and accents (e.g. Christmas pick)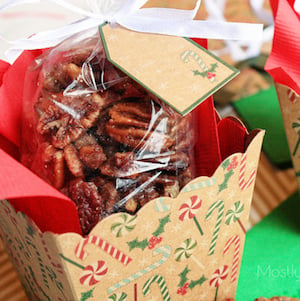 Crockpot Roasted Sugared Pecans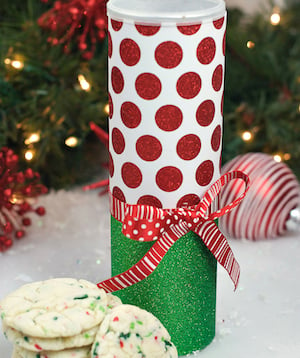 Christmas Cookie Cans
empty Pringles can + wrapper paper + glue or tape + ribbon and embellishments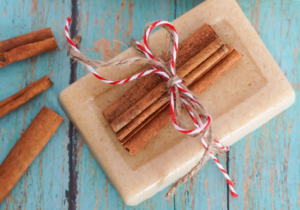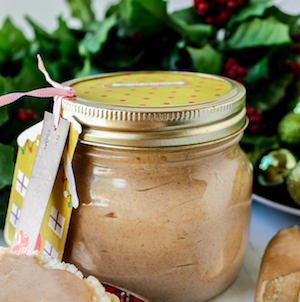 Cinnamon Honey Butter
honey + cinnamon + powdered sugar + butter
To save even more money, you can make your own butter in 10 minutes!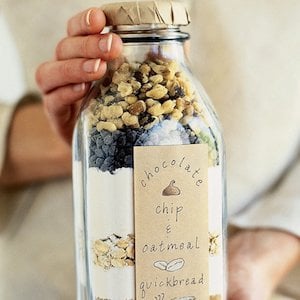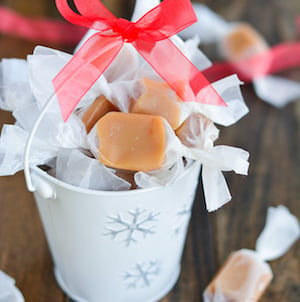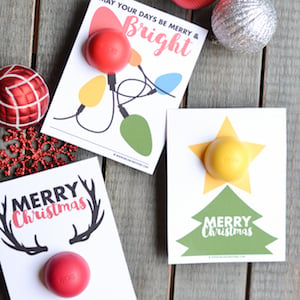 EOS Lip Balm Christmas Printable Gift
free printable cards + EOS lip balm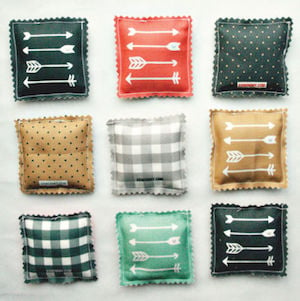 DIY Handwarmers
a fat quarter of fabric + fabric scissors + needle & thread + long pins + rice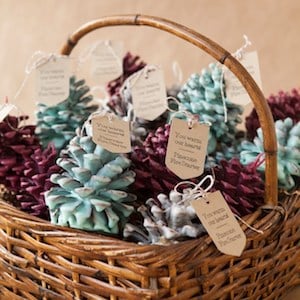 DIY Pinecone Fire Starters
soy wax flakes + pinecones + candle fragrance oil
+ candle dye blocks + wired candle wicking
This is easy as long as you follow the tutorial closely. The tutorial is very detailed and has a lot of great tips 🙂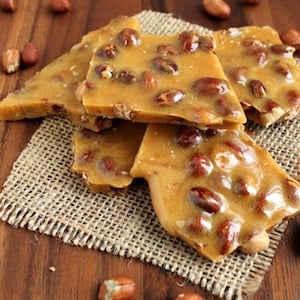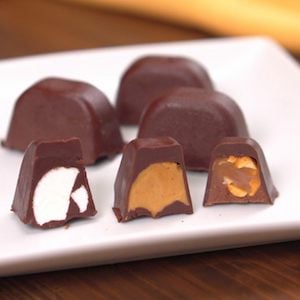 Ice Cube Tray Chocolates
ice cube tray + melted chocolate + nuts, marshmallows or other fillings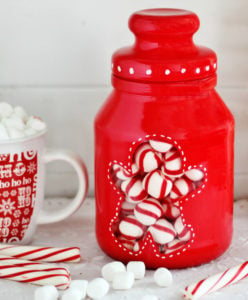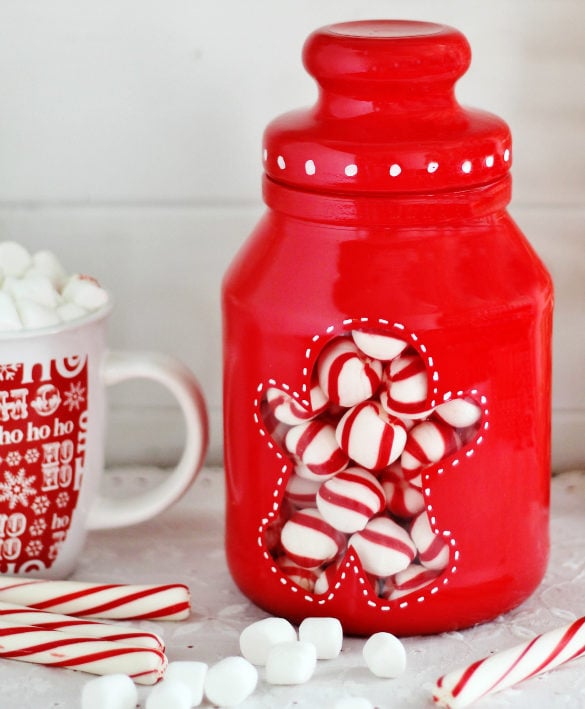 Gingerbread Cookie Jar 
glass jar with lid + contact paper + cookie cutter + spray paint  +white paint pen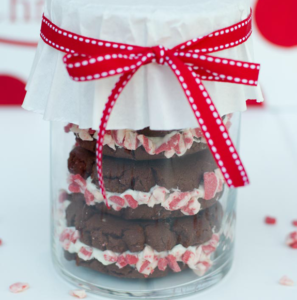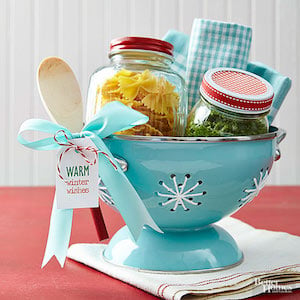 Easy Dinner Kit
pasta + homemade pasta sauce + ribbon + white yarn + colander + printable tag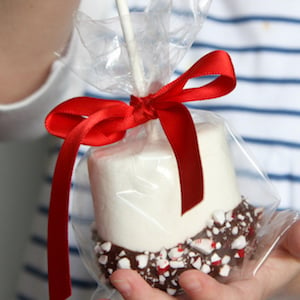 Giant Chocolate-Dipped Marshmallows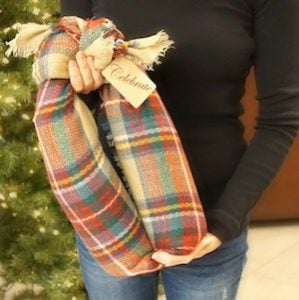 Wine Bottles in a Scarf
2 bottles of  wine + 1 large scarf  + 1 gift tag