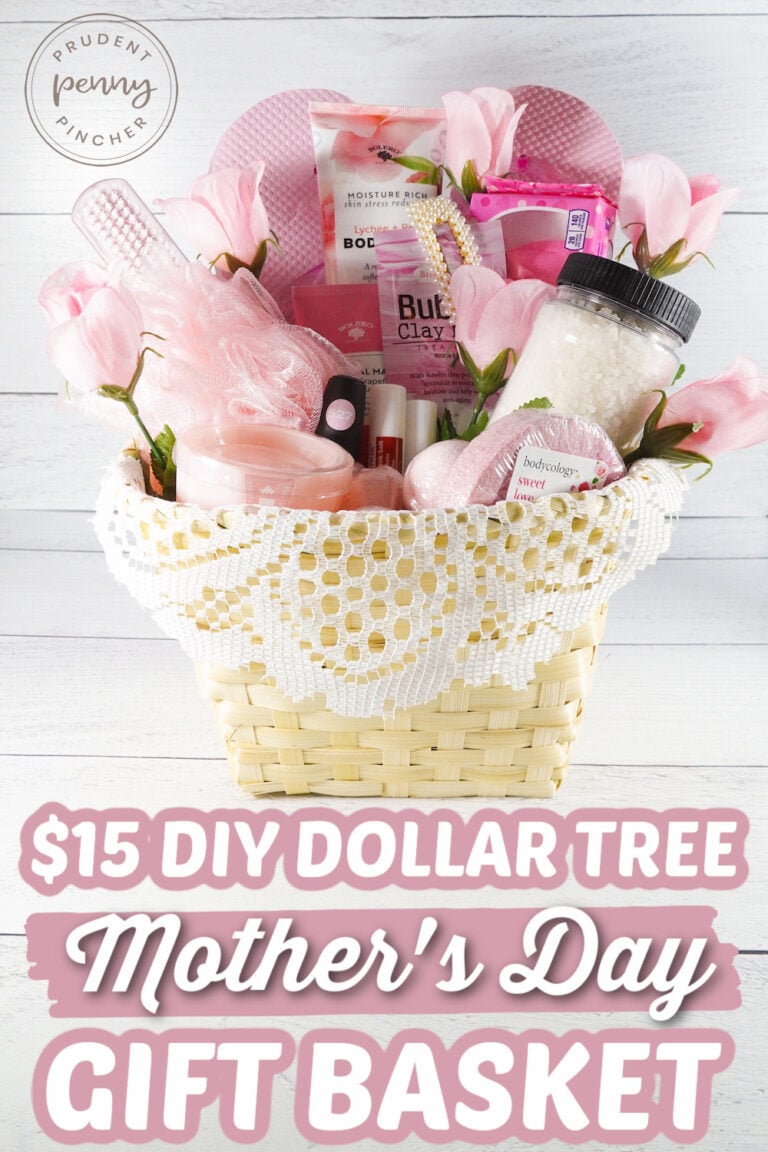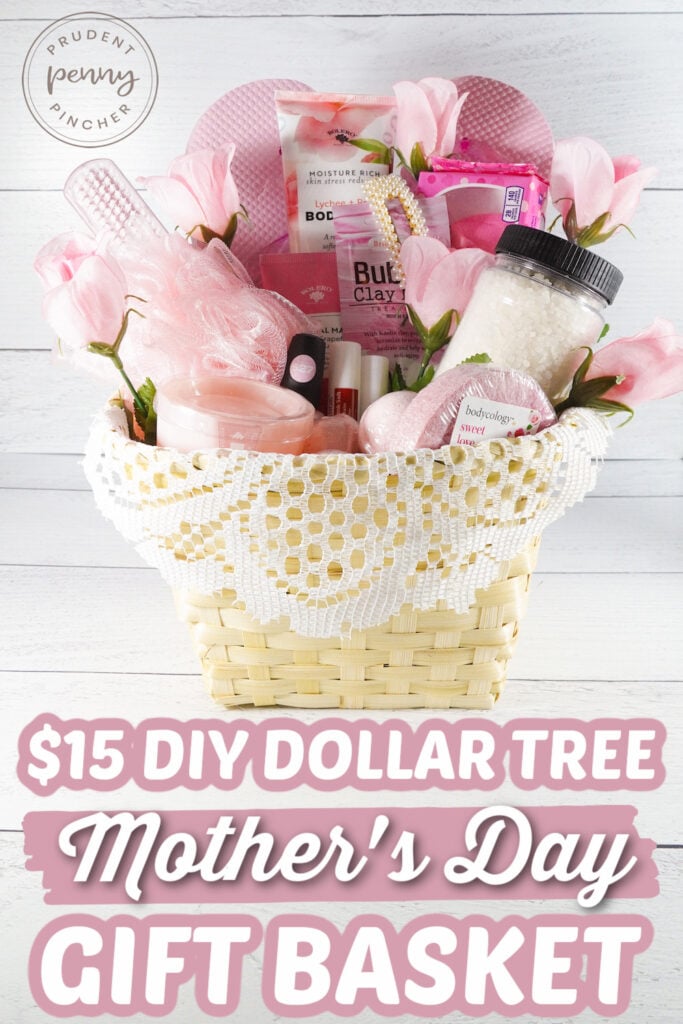 Show your mom how much you love her with this thoughtful DIY Mother's Day gift basket. This dollar tree gift basket for Mother's Day only costs $15 to put together and takes 5 minutes to put together, so it's a cheap and easy DIY gift idea for mom that she will love. It is a pink spa themed gift basket with relaxing and pampering products.
What's in the gift basket?
lip care
nail polish
pedicure paddle
flip flops
bath poof
rose body wash
sweet love body bar
clay mask
lavender bath salts
faux pearl hair clip
face mask
pink peeps
You can get all of these items at Dollar Tree.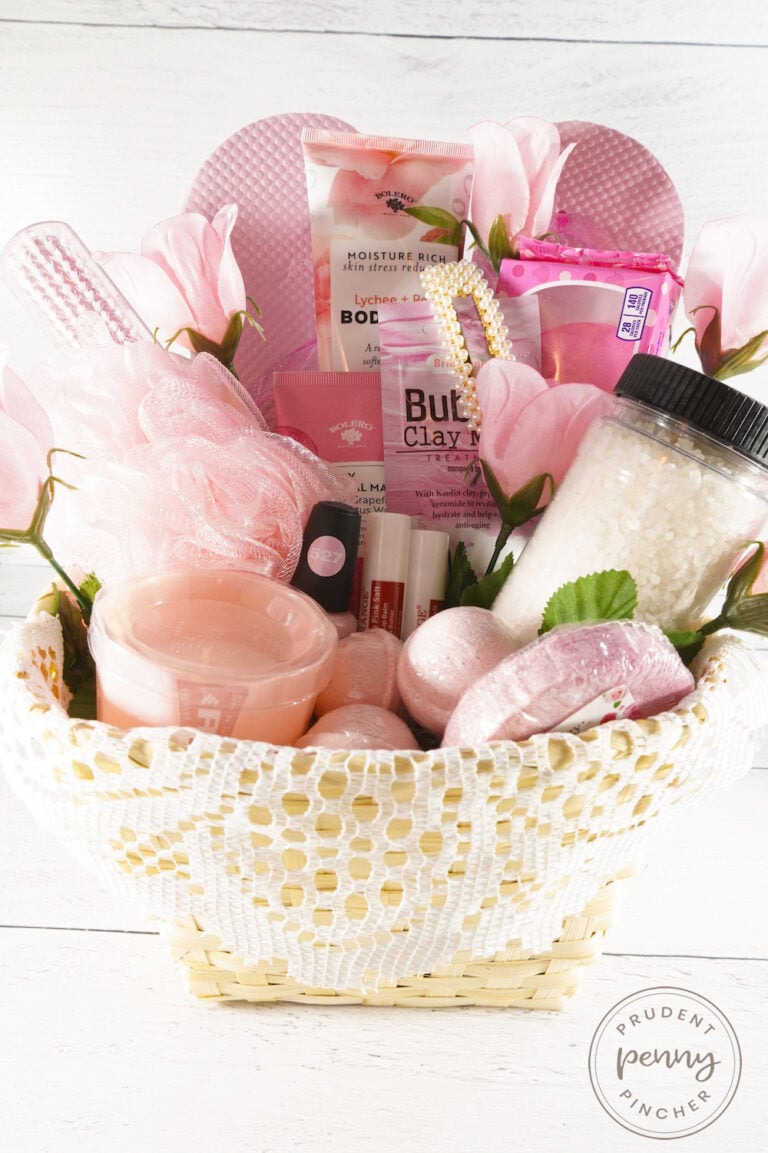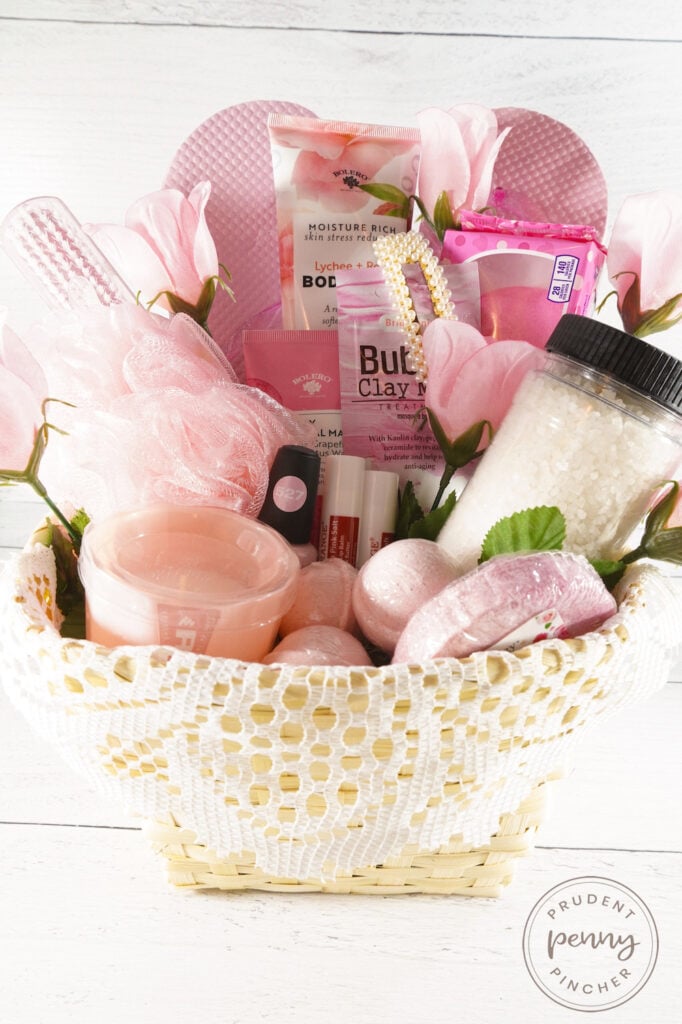 How to Make this DIY Mother's Day Gift Basket
Fill a basket half full with leftover, balled up newspaper or floral foam. Whatever you have around the house that will make good filling will do.
Lay two doilies on either side of the gift basket.
Add one bag of shredded brown paper on top of the doilies.
Starting from the back of the gift basket, add your tallest items first (flip flops, peeps, body wash and the pedicure paddle).
Add another row of medium sized products (facial masks, bath poof, and bath salts).
Then add the smaller items up front (bath bombs, lip gloss, candle, body bar, and nail polish), making sure they are all visible.
Finally, snip off some pink florals with some wire cutters and add them to any areas with gaps.
The basket, shredded pepper, flowers and doilies were also from Dollar Tree.
Also, there are a lot of ways you can customize this gift basket. You can add bows and ribbons, different florals (baby's breath would also look really great), use a different color combo (purple, red, etc.), or choose a different theme.
Shop for Mother's Day on Amazon

Other Dollar Tree Themed Gift Basket Ideas for Mom:
garden gift basket
baking gift basket
beach gift basket
movie gift basket
pedicure gift basket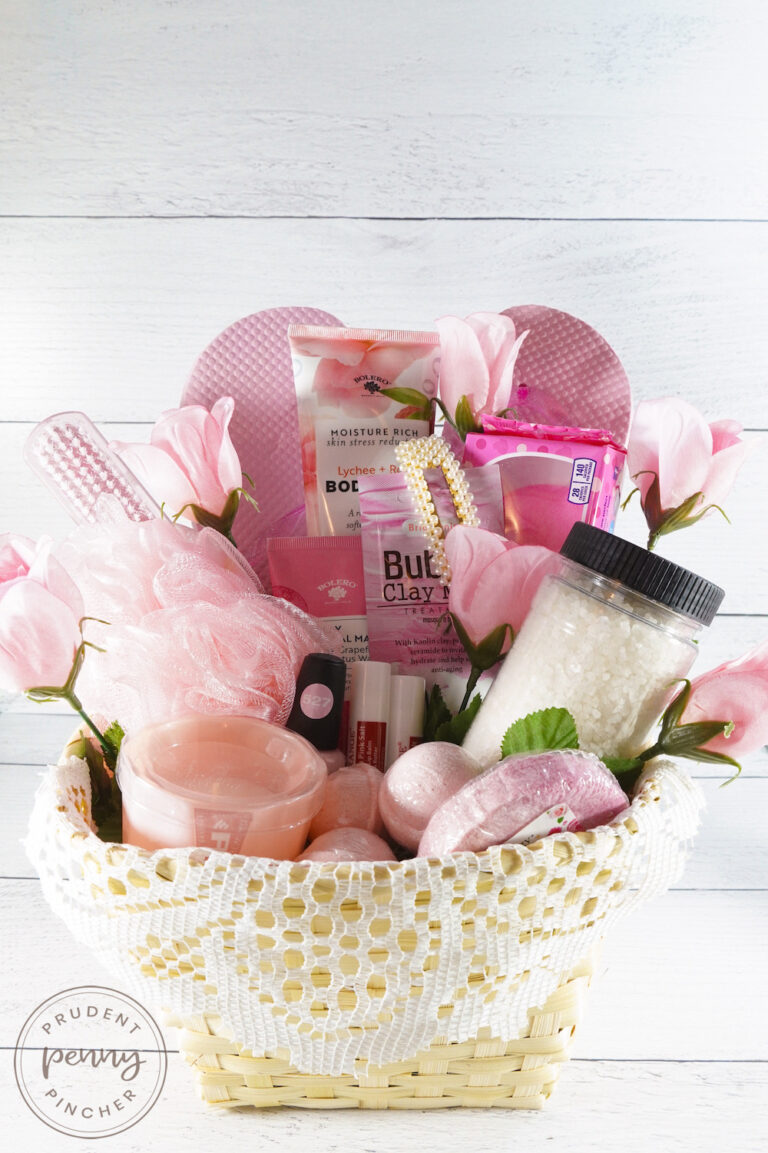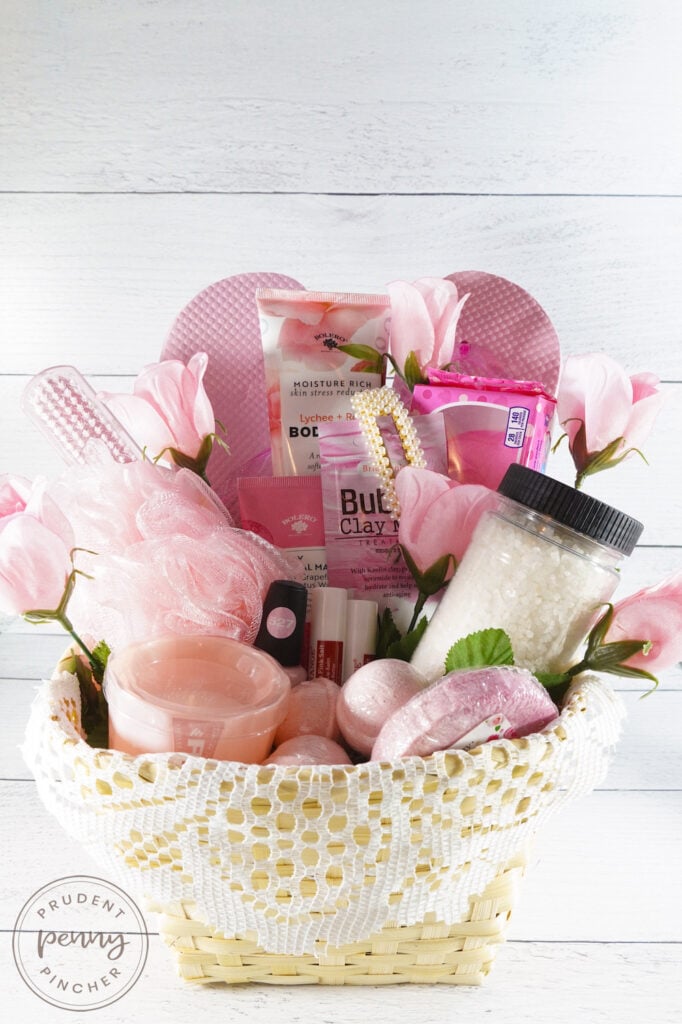 Related Post


100 Cheap and Easy DIY Mother's Day Gifts