Show your love and appreciation for your mom with this thoughtful DIY Mother's Day Flower Pot with a special message.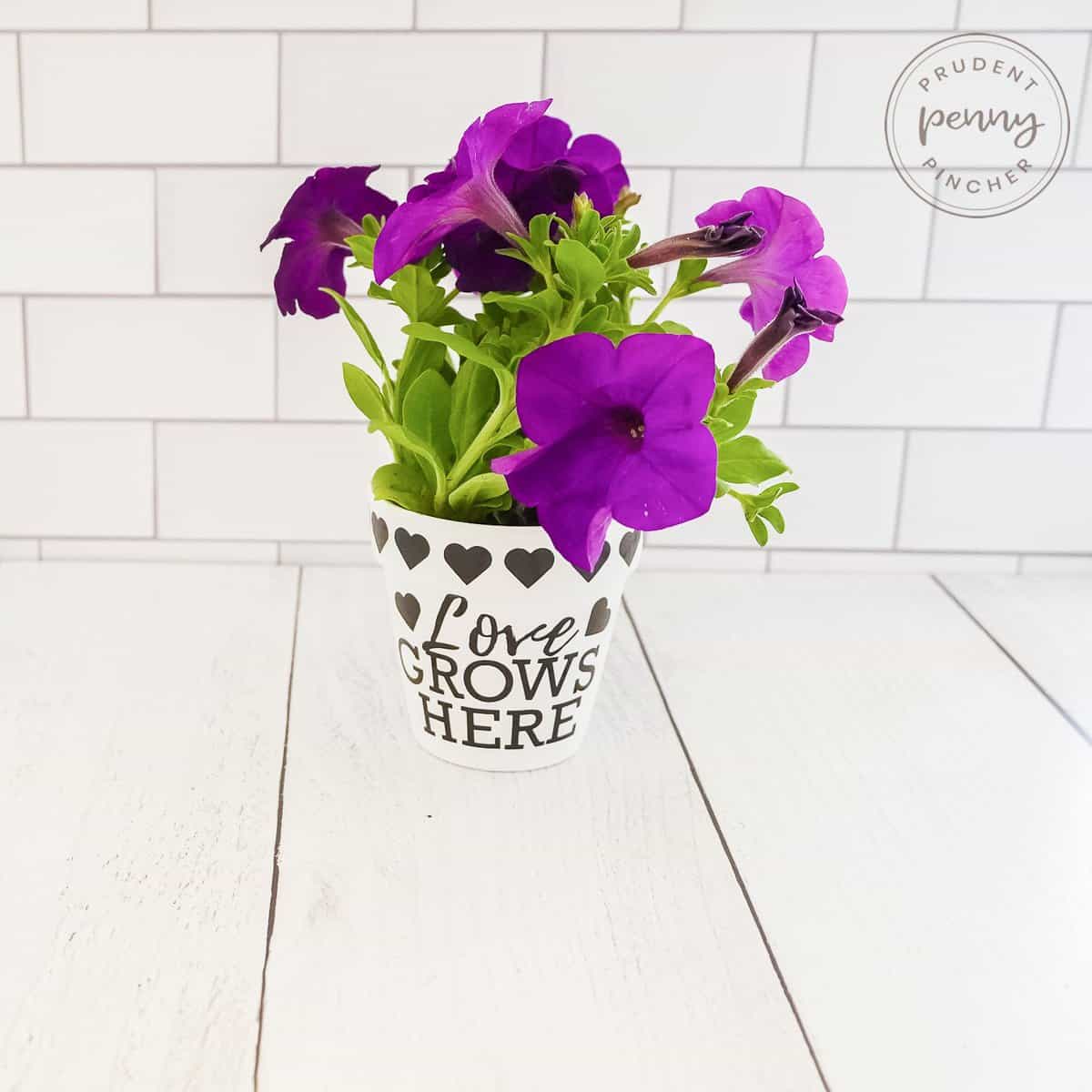 This creative homemade Mother's Day gift is cheap and easy to make. It can be made under $5 with Dollar Tree supplies and takes about 15 minutes to make. It's a great last minute mother's day present, a cute keepsake mother's day craft project for the Cricut and is something fun to make that your kids can help you with. This gorgeous mother's day gift idea would also make a great gift for your grandmother on grandparent's day too.
Supplies Needed:
small terra cotta pot
white chalk paint (you can also use acrylic paint)
vinyl cricut paper
cricut weeding tools (optional)
Cricut machine or other vinyl cutting machine. I'm using Cricut Explore Air 2
scissors
foam brush or paint brushes
small potted flowers, plants, succulents or herbs – The flowers I used are are petunias but purple violas will be cute too!
You can get the flower pot and black vinyl at Dollar Tree. The little petunias came from Walmart and was $1.38. Walmart has a lot of other small plants and flowers for around the same price too. You can also just buy seeds for your mom's favorite flower and let her grow it on her own! If your mother has a green thumb or loves gardening, she would definitely enjoy that.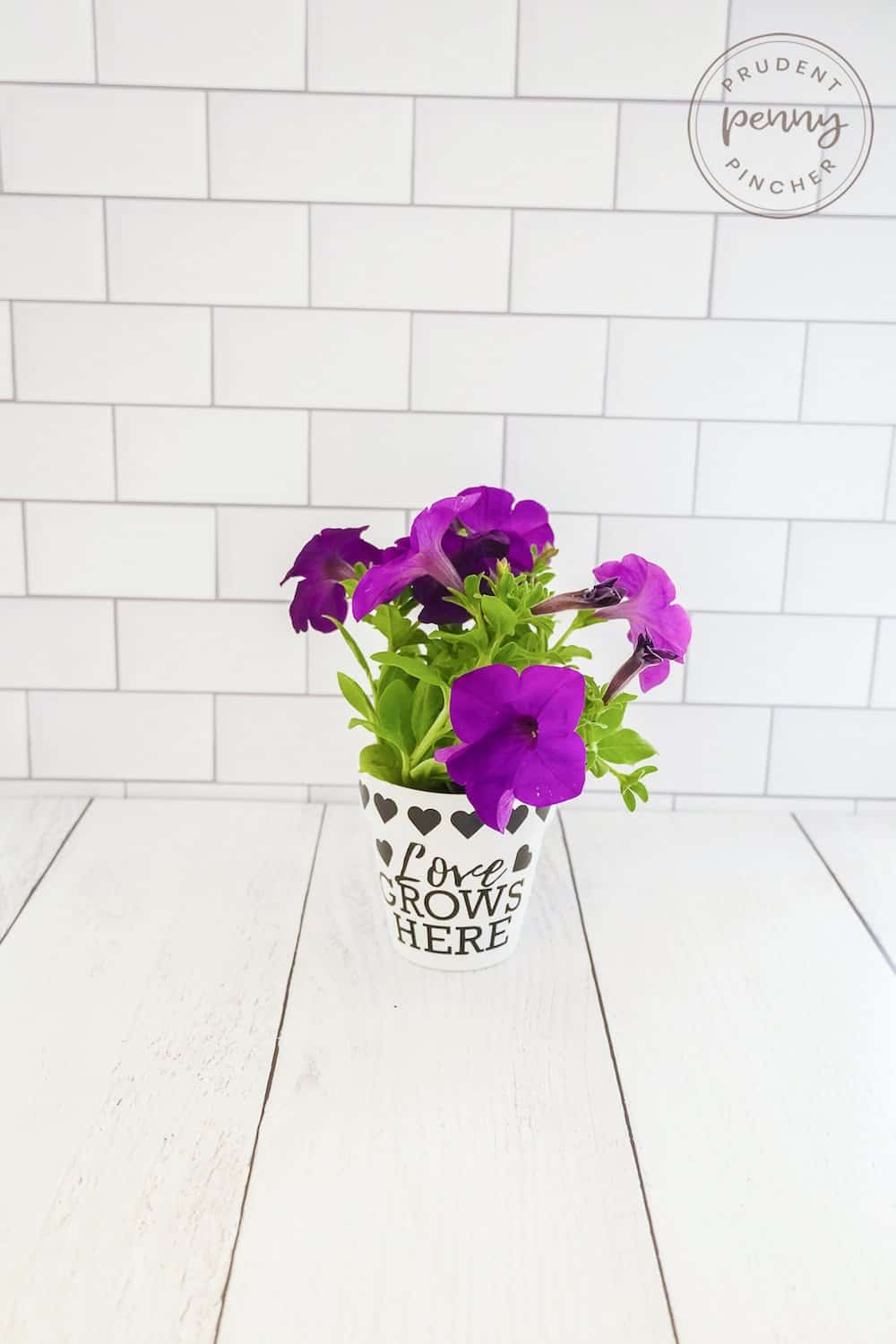 Instructions for this Mother's Day Flower Pot Craft:
Use white paint to paint the flower pot and let it dry. It takes about 5-10 minutes for it to dry.
Make the Cricut image and cut it. For more detailed step-by-step directions, please see the how-to card below. Here is my design that you can use as a template.

I just used whatever System fonts I had, which was Rockwell and Playlist Script and used one of the free heart shapes so you don't need Cricut Access for this project!
You may need to choose your own if you don't have those ones on your computer. I think the combination of script and typewriter font looks nice, but you can choose whatever fonts you would like!

Using the weeding tools (or your fingers), remove the letters and shapes from the vinyl and add them to your flower pot. Add the hearts to the rim of the flower pot.
Mother's Day Flower Pot Customization:
change the colors of the flowerpots or vinyl.
add a bow or other accent.
wrap twine around the rim instead of using vinyl hearts.
for a handmade look, write the message on the pot instead with a paint marker or chalk pen instead of using vinyl letters.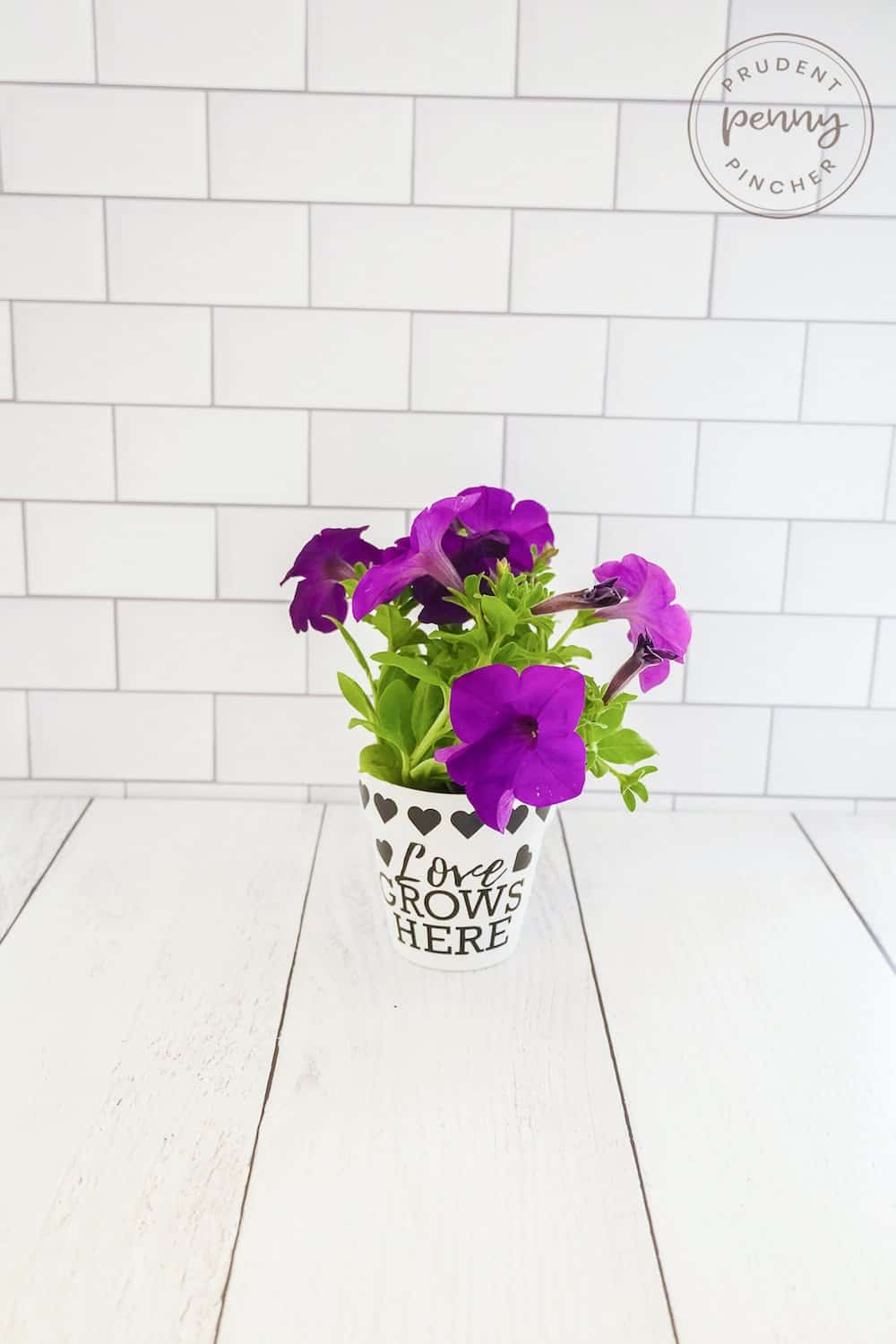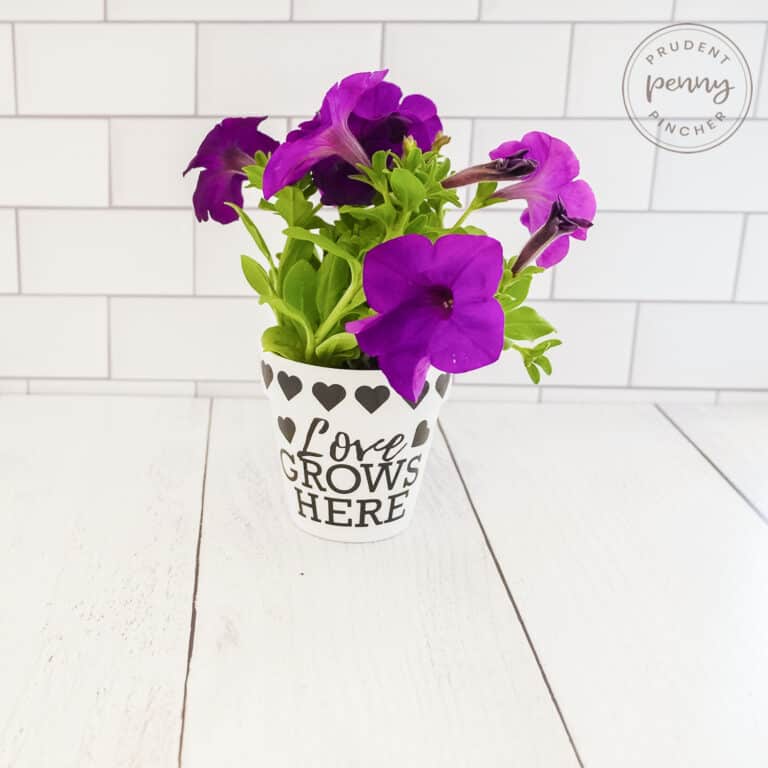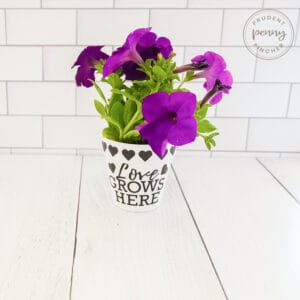 Mother's Day Flower Pot
a flower pot gift for mother's day using the Cricut machine and Dollar Tree supplies
Equipment
1 pair of scissors

Cricut weeding tools

Cricut Explore Air 2 (or another cutting machine)
Materials
1

terra cotta flower pot

white chalk paint

paint brush or foam brush

small potted flowers, plants, succulents, herbs or seeds

vinyl adhesive

black
Instructions
Paint your flower pot white and let it dry. It takes about 5-10 minutes to dry.

While your pot is drying, open your Cricut Design space app and make your cricut design. The link for mine is above along with the fonts I used, but you may need to provide your own fonts if you don't have those particular fonts in your system fonts. If you are making your own click new project and if you are using mine click customize.

Center your words and once everything is where you want it, highlight all by dragging your mouse over everything or clicking CTRL + A or CMD + A (for Mac) and click attach in your toolbar on the right. This allows your design to stay in one spot without being rearranged. It will make it much easier to align your letters on the pot without guesswork.

Turn on your Cricut machine.

Click Make it. Select materials size and click Continue.

Load mat with vinyl into the machine.

Select the correct material type and settings and press go to begin cutting your project.

Weed the vinyl by removing the letters from your vinyl with your weeding tools. You can also use transfer paper to do this, but I found it easy enough to do without it. I started with the middle word in the center first to get the positioning right. Afterwards, I did the other words after. Make sure to look at where the "L" in 'love' is in relation to the word below so, for instance, put it above the "R" in 'grow'.

After your wording is placed on the pot, add the hearts along the rim of the pot evenly spaced apart. You can also add one on either side of the word 'love' too.

Add the flower or plant of your choosing to the flower pot.
Related Posts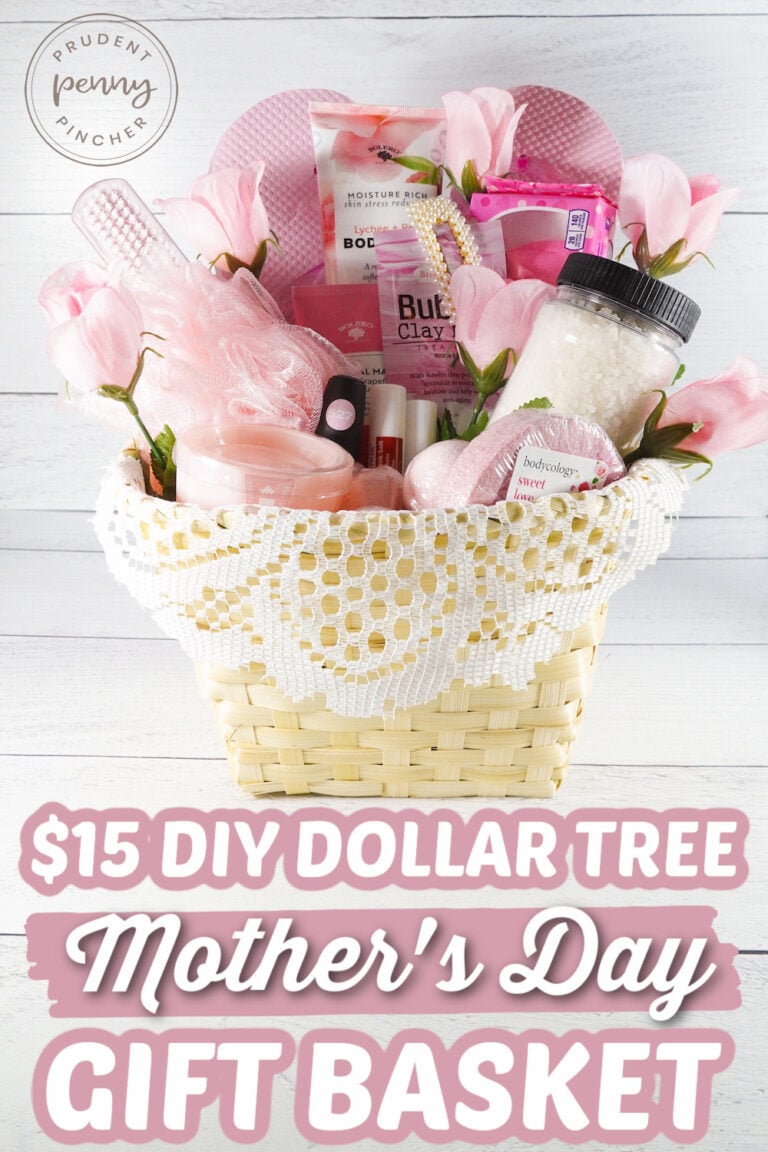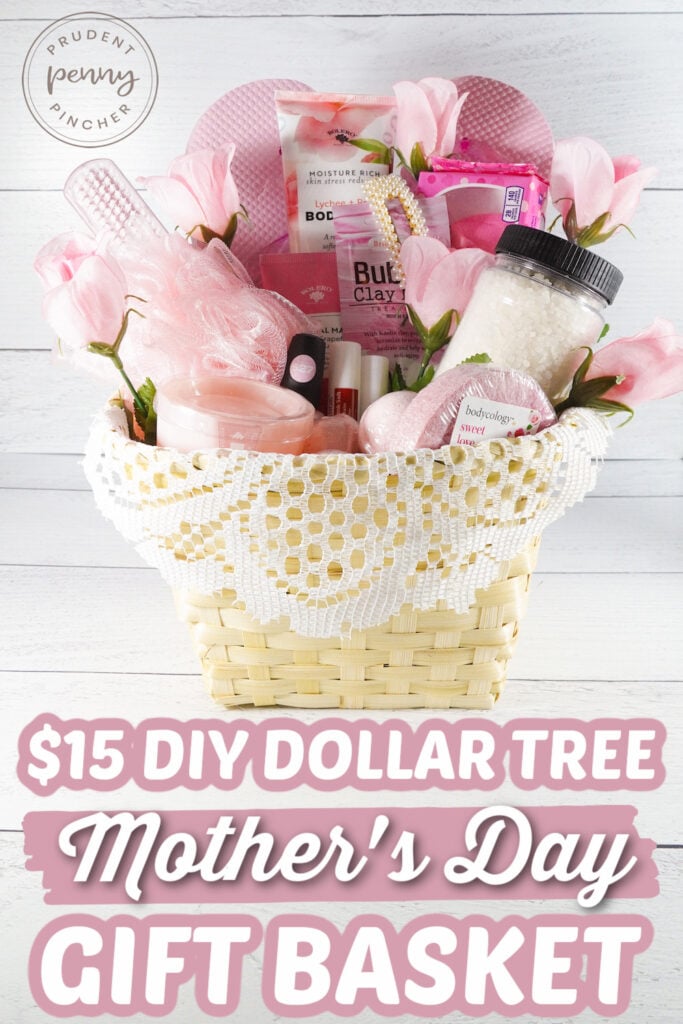 Dollar Tree Mother's Day DIY Gift Basket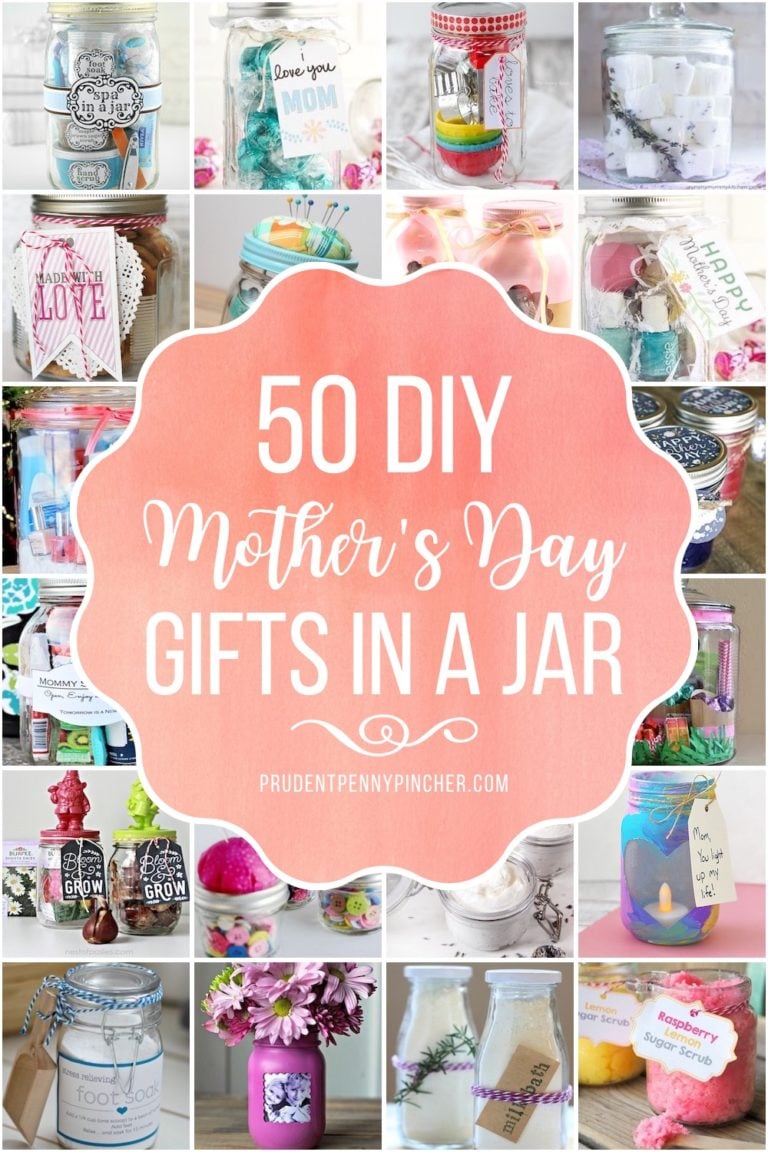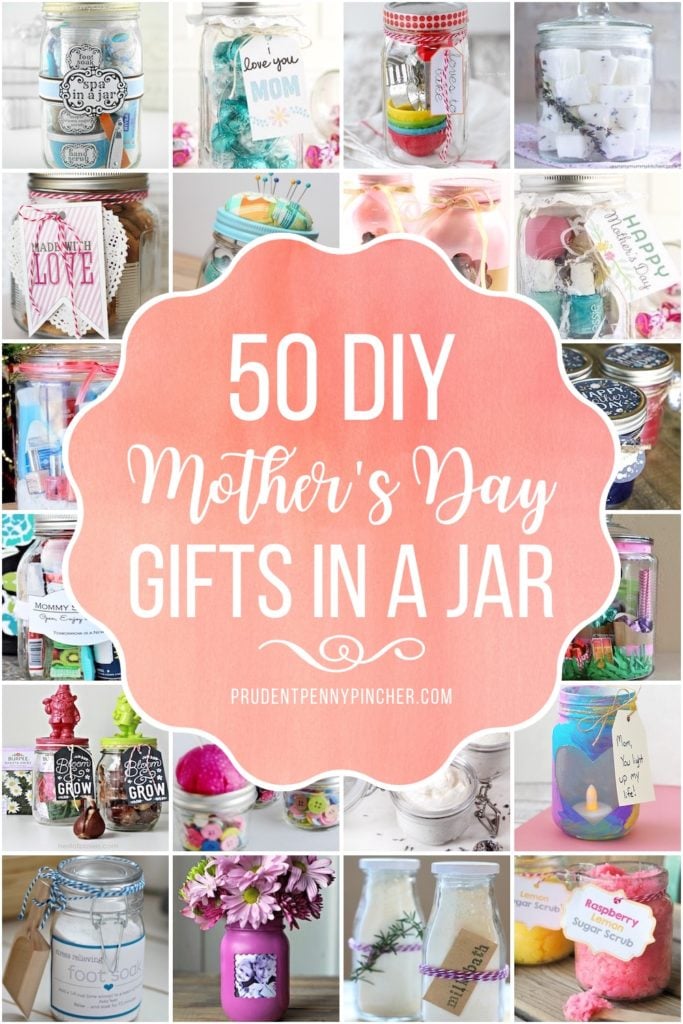 50 DIY Mother's Day Gifts in a Jar