Show your mom how much you love her with this free printable Mother's Day coupon book! It is a perfect gift idea for kids to give to their mothers.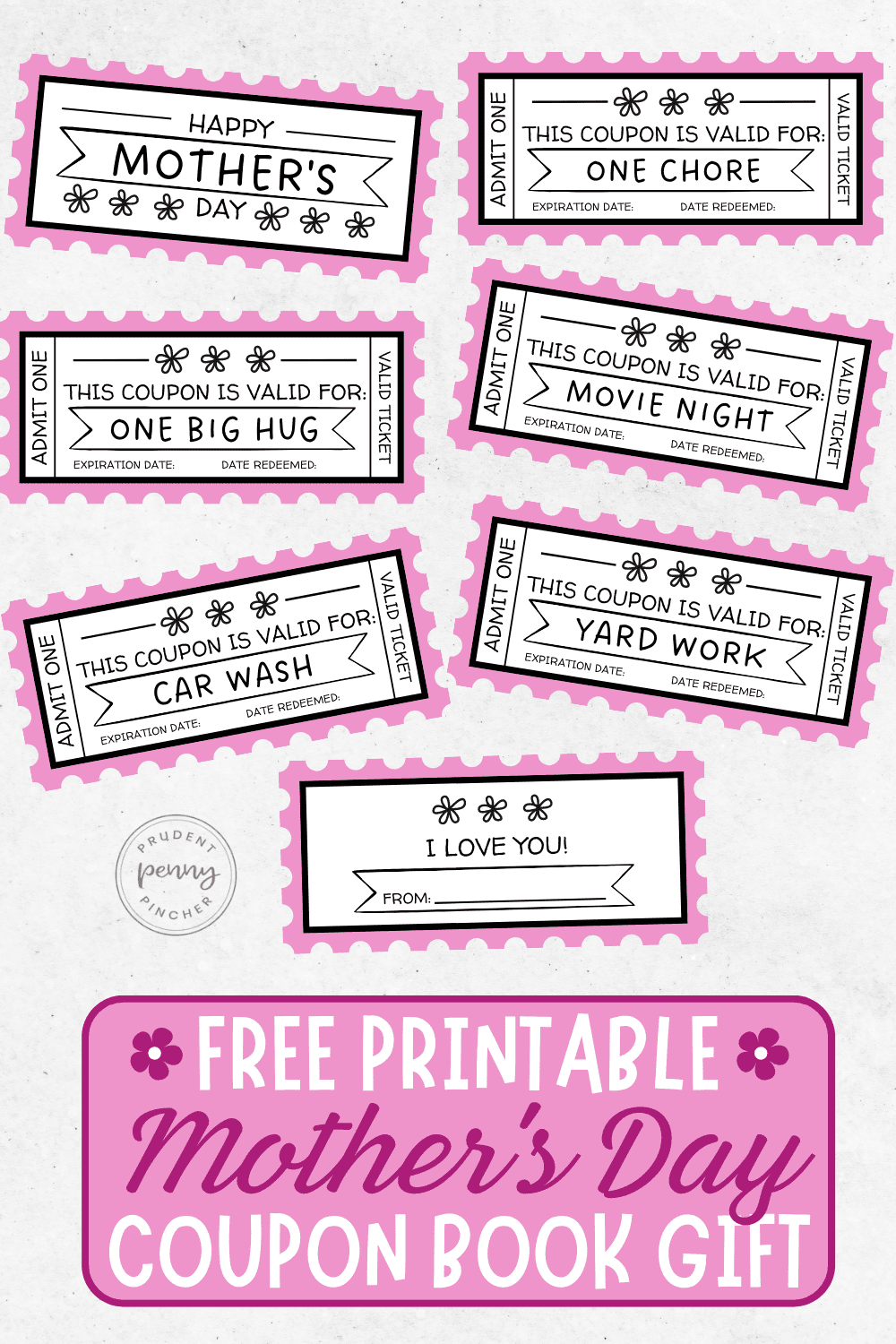 Mother's Day is just around the corner! Skip buying an expensive gift for your mom this year and give her something thoughtful and personal with this free printable. This DIY coupon book contains vouchers your mother can redeem anytime for special favors, treats, or tasks. It is a great way to show your mom how much you care without breaking the bank.
This heartfelt DIY Mother's Day gift will surely make your mom smile! Whether it's a night off from cooking or a relaxing day of pampering, these coupons are the perfect way to show your love and appreciation for everything your mother does.
The great thing about these free printable Mother's Day coupons is that they can be easily printed from the comfort of your home and are customizable to fit your mother's unique preferences and interests. Since blank coupons are included, you can create a personalized coupon booklet tailored to your mom's particular tastes! So, if you want to make this Mother's Day extra special, consider giving your mother a handmade gift that will keep on giving throughout the year with these free printable Mother's Day coupons.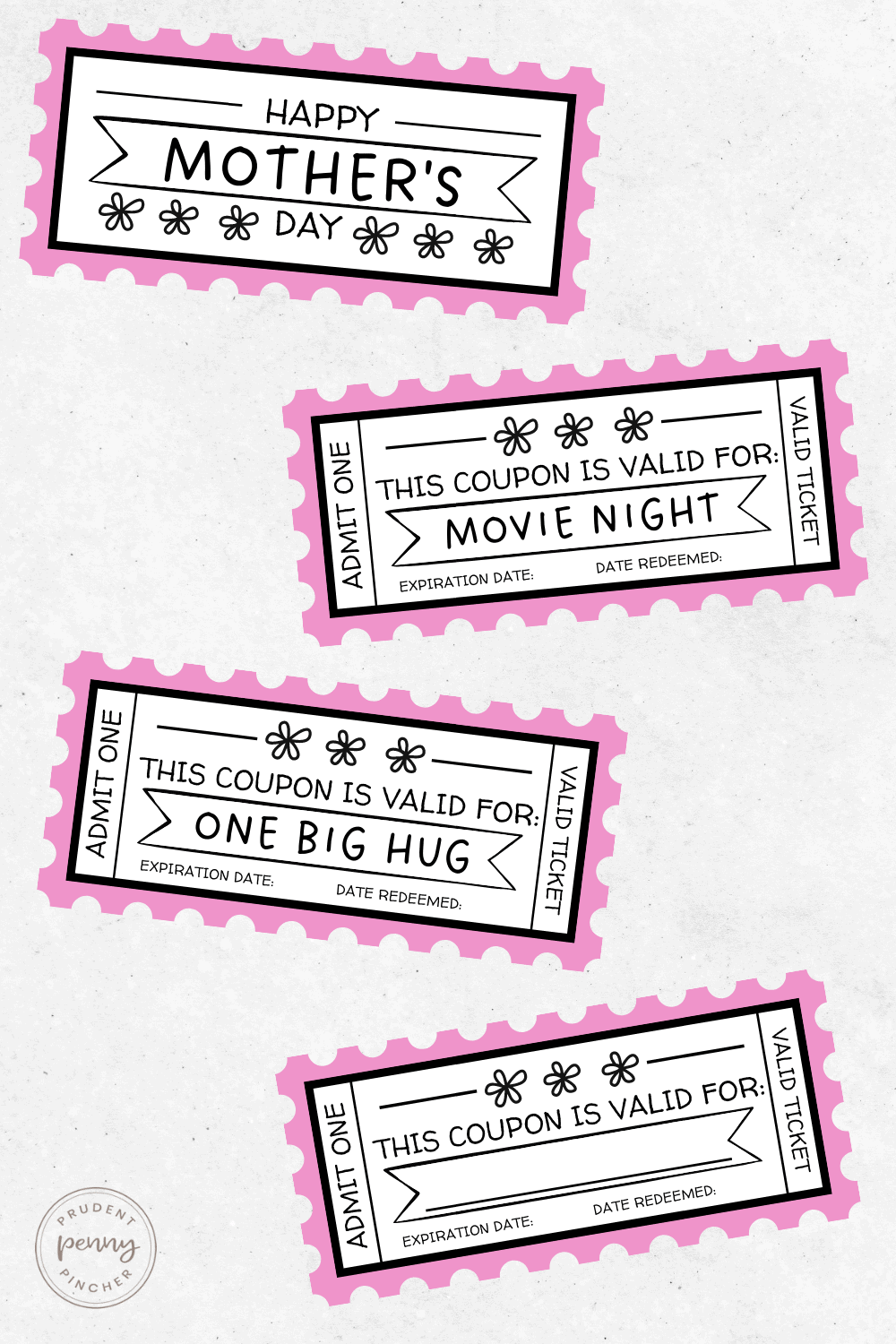 Supplies Needed for Mother's Day Coupon Book
cardstock or printer paper (cardstock is highly recommended for this project because it's more durable and will produce a higher quality print)
hole punch (optional)
scissors and ruler (or paper trimmer)
twine or ribbon
free printable PDF files (with holes | without holes)
printer
What's Included
There are 16 printable coupons with four blank ones and 12 pre-filled-in ones (in case you need some ideas), a cover page, and a back page. There are two versions of these coupon books: one with holes to hole punch and one without if you want to staple or tie it together. They are both printable PDFs that you can download and print.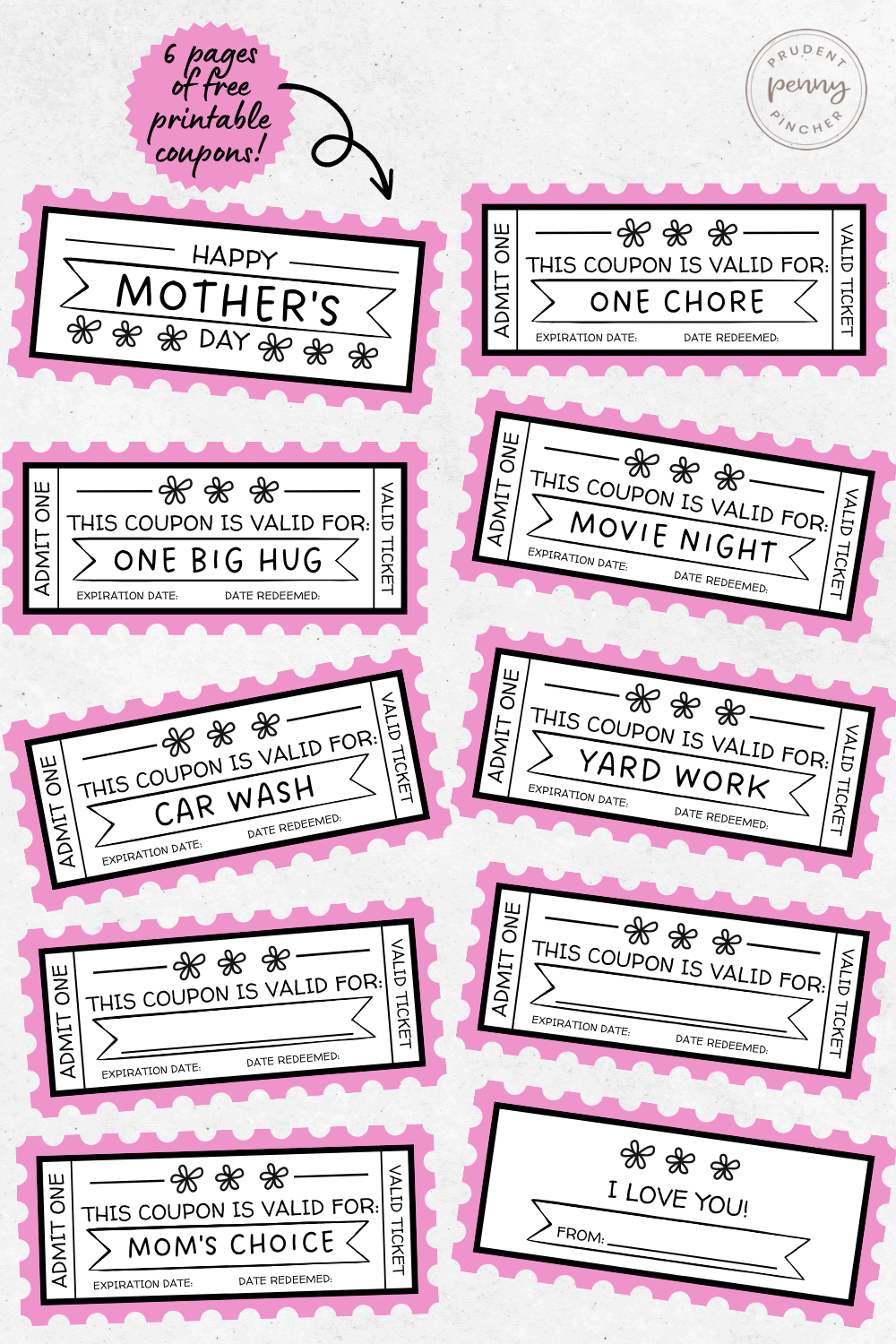 Mother's Day Coupon Ideas
Coupons Included
movie night
free car wash
mom's choice
one big hug
one chore
yard work
cleaning room
breakfast in bed
picnic
dinner made by me
ice cream sundae
foot rub
& unlimited printable blank coupons to write your own coupon messages.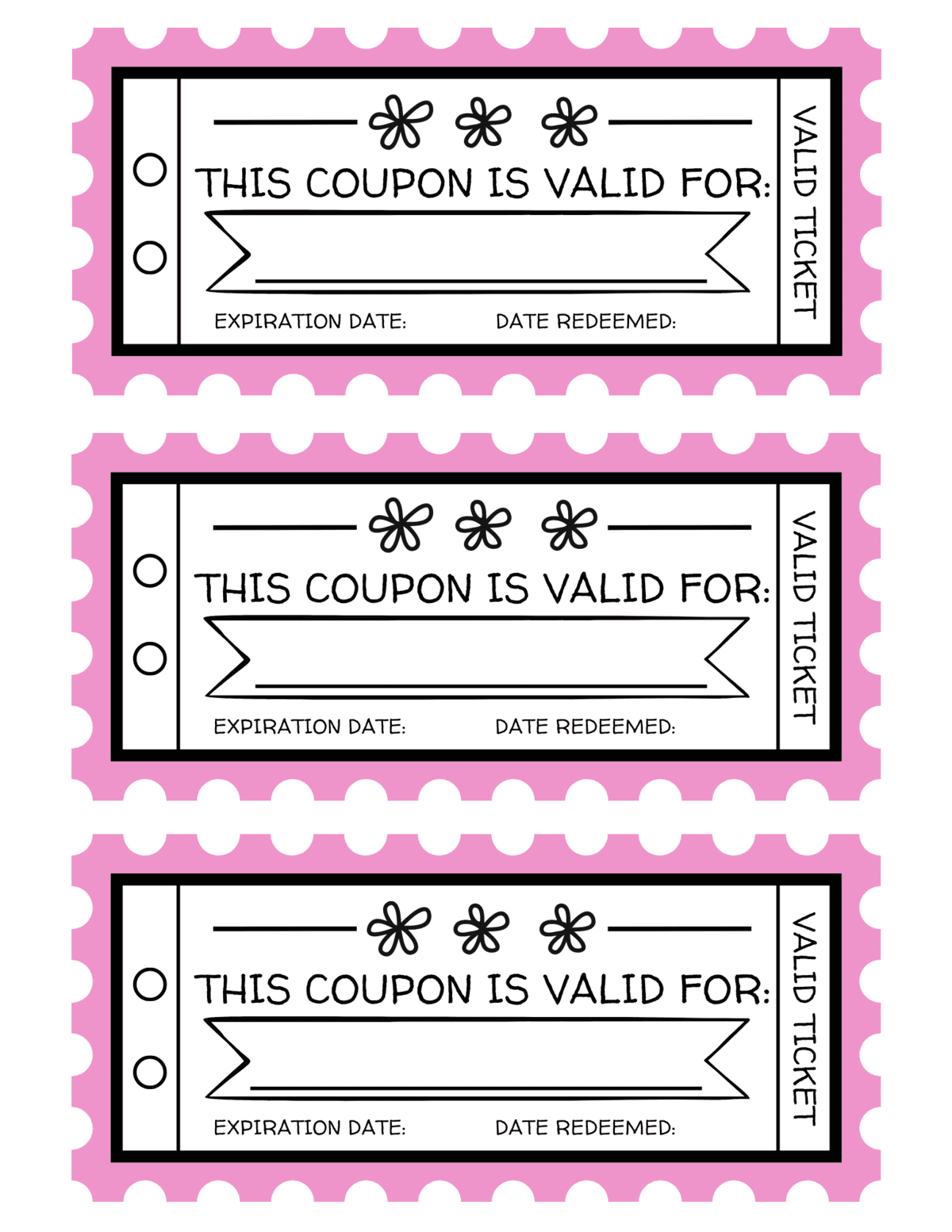 Other Coupon Ideas for Mom
back rub
massage
spa day
uninterrupted reading time
loads of laundry
do the dishes
uninterrupted bubble bath
foot massage
unlimited hugs
favorite homemade dessert
mow the front yard
task of your choice
uninterrupted nap
pedicure or manicure
family night
vacuuming
help with gardening or yard work
free kisses
bouquet of flowers
making breakfast
a night out at your mom's favorite restaurant
helping mom around the house
2 hours of free time
day at the beach
family game night
babysitting services for a night out (for teens and adults)
taking out the trash
sleeping in
surprise gift
day of no chores
day trip to a nearby attraction
a handmade piece of art or craft
drawn self-portrait
an hour of quiet time
Tips for Brainstorming Your Own Coupon Ideas
Keep it simple: Don't overcomplicate your coupons with too many details or restrictions. Keep them simple and easy to understand.
Make it personal: Use personal memories and special moments to make it more personalized.
Think about what your mom likes. What are her hobbies? What are her favorite foods? What are her favorite activities? What does she like to do in her free time? Make coupons with those things in mind.
Use a mix of coupons: Be sure to include coupons for things your mom needs in addition to coupons for fun activities.
Be realistic: Make sure that the coupons you offer are practical and possible for you to fulfill. Only create coupons for things that you are willing to do for her.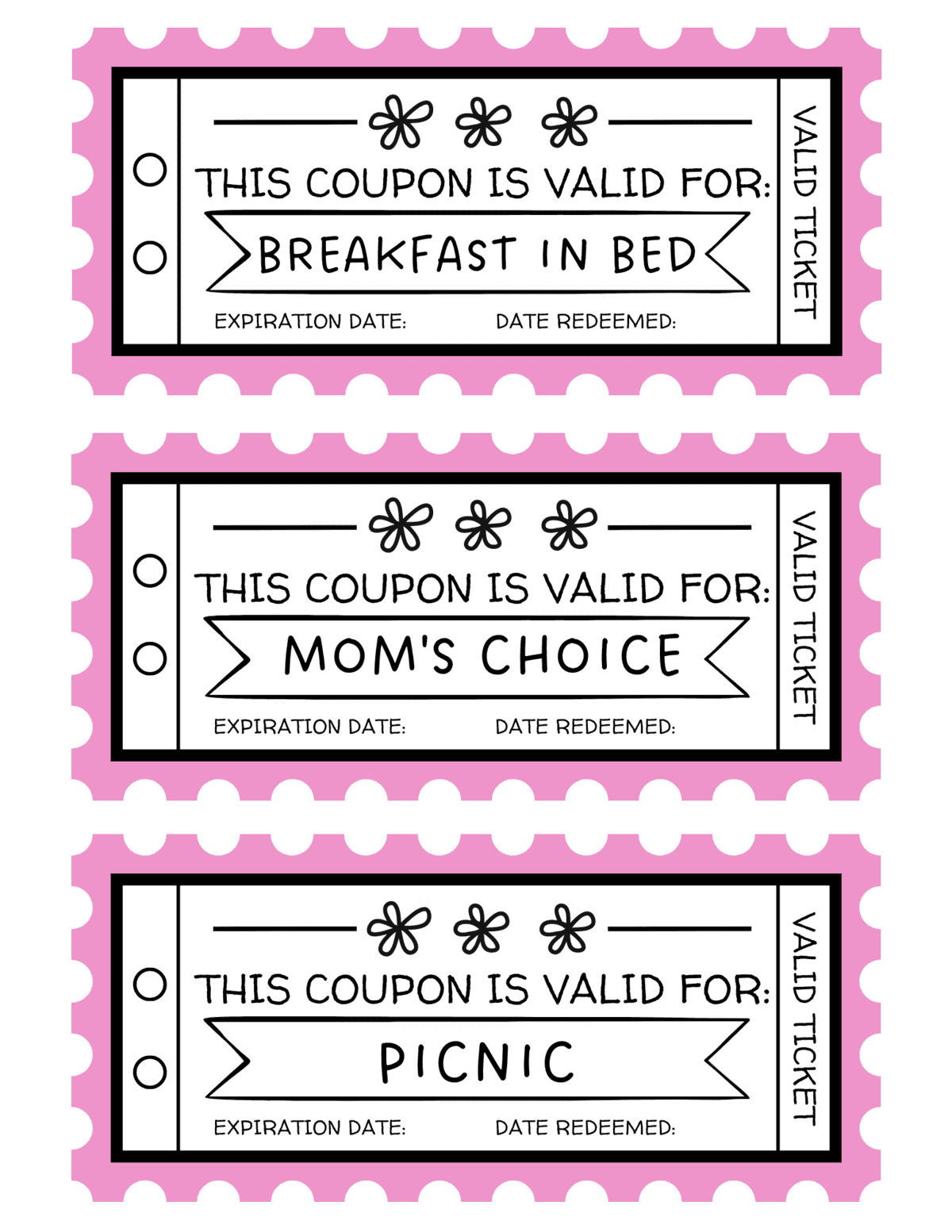 Mother's Day Coupon Book Tutorial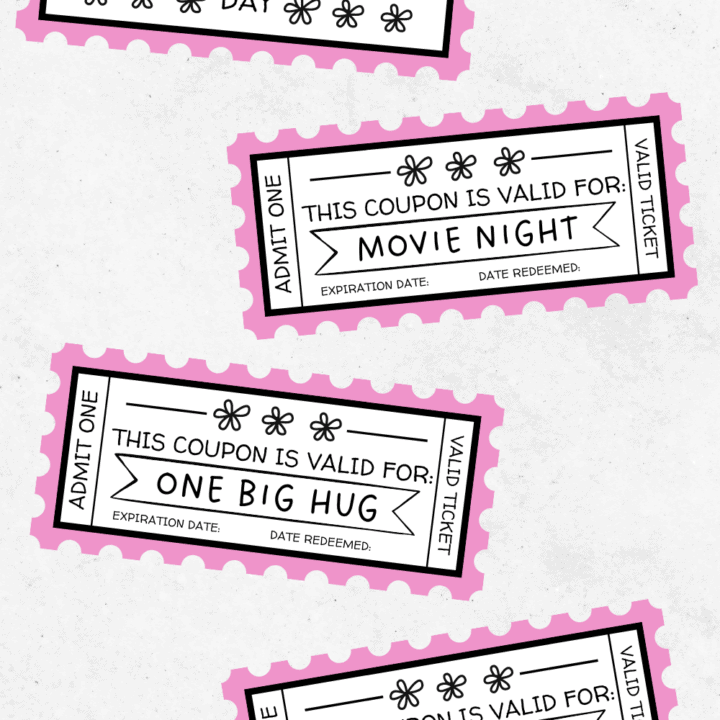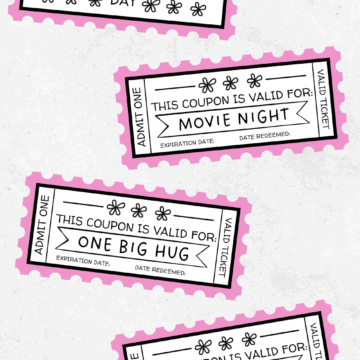 Free Printable Mother's Day Coupon Book
a free printable coupon book for mom that makes a great gift from kids
Equipment
scissors and ruler

(or paper trimmer)

printer
Instructions
Load the paper into your printer's tray and select the proper paper format from the printer's menu.

Download the PDF file in the version you want: with holes or without holes.

Open the file in Adobe Reader or Adobe Acrobat.

Go to File –> Print. Make sure the paper size is set to "Fit" to ensure the entire document fits on the page.

Trim down the coupon pages with scissors and a ruler or paper trimmer. You can do this step in batches of 3-4.

Hole punch where the circles are.

Add the front page that says "Happy Mother's Day" to the top of the pile, the "I Love You" one in the back, and arrange the others in the order you want.

Add either end of the twine through the holes in the group of coupons and tie it together by making a knot.
Other Mother's Day Ideas
More Free Printable Coupons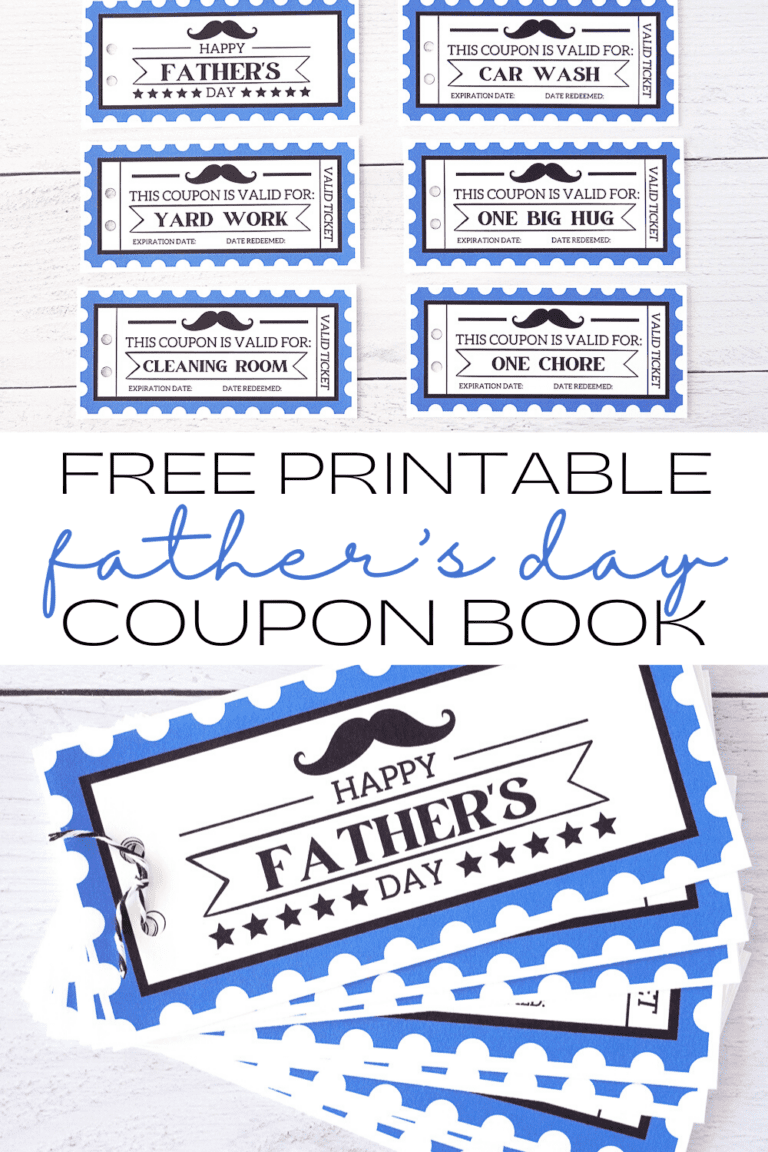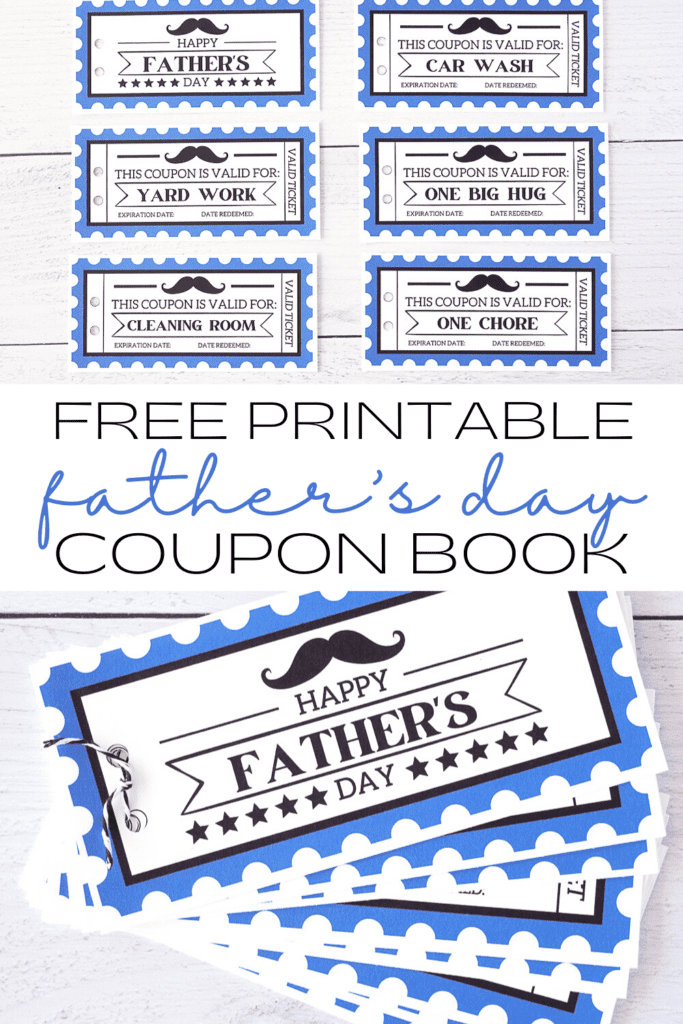 Father's Day Printable Coupons