This DIY dollar store farmhouse lantern costs under $10 and takes less than an hour to make, so it's a cheap and easy DIY farmhouse decor idea.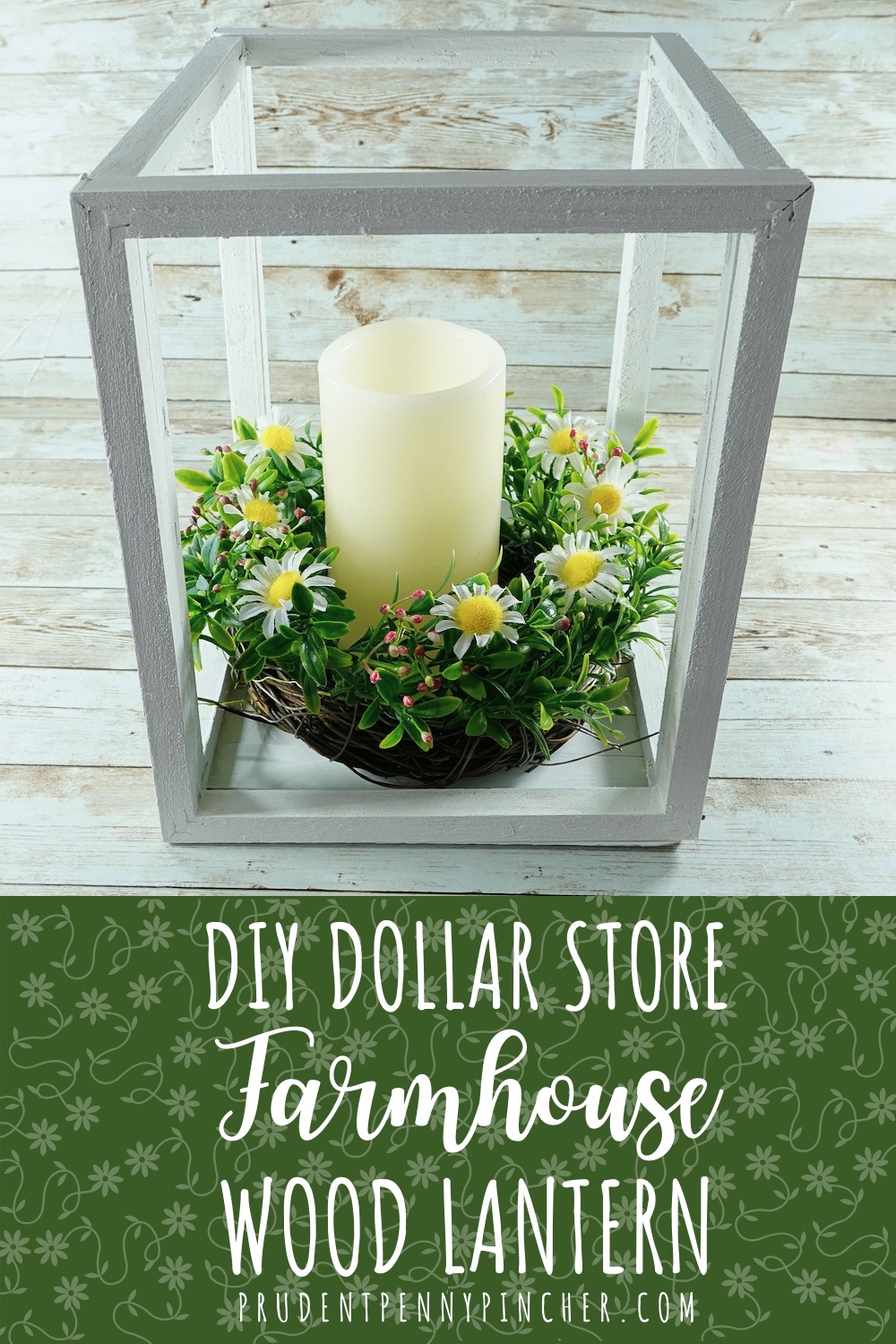 Give your home decor a farmhouse style on a budget with this dollar store craft. The lantern's white chalk paint finish will go perfectly with your farmhouse decor. It even has a shiplap-styled base to amplify its farmhouse look. This dollar store farmhouse lantern is made from real wood so it's a sturdy decor piece that will last!
The wood frames are actually stretched canvases from Dollar Tree with the canvases removed from the wood frame. I got the paint sticks at Home Depot for $1 and the chalk paint came from Micheals, which I got half off with a coupon so it's a very inexpensive DIY craft project to make.
This DIY dollar store farmhouse lantern makes a great year-round decoration because you can replace the decor items seasonally. For example, you can create a new mini wreath for each holiday or season. I used a 4″ grapevine wreath with a greenery garland for the inside of the lantern, but you can also use mini wire frame wreaths, which Dollar Tree sells in two packs. It all depends on what type of wreath you want to make. You can do ribbon wreaths, garland wreaths, floral wreaths, etc.
DIY Dollar Store Farmhouse Lantern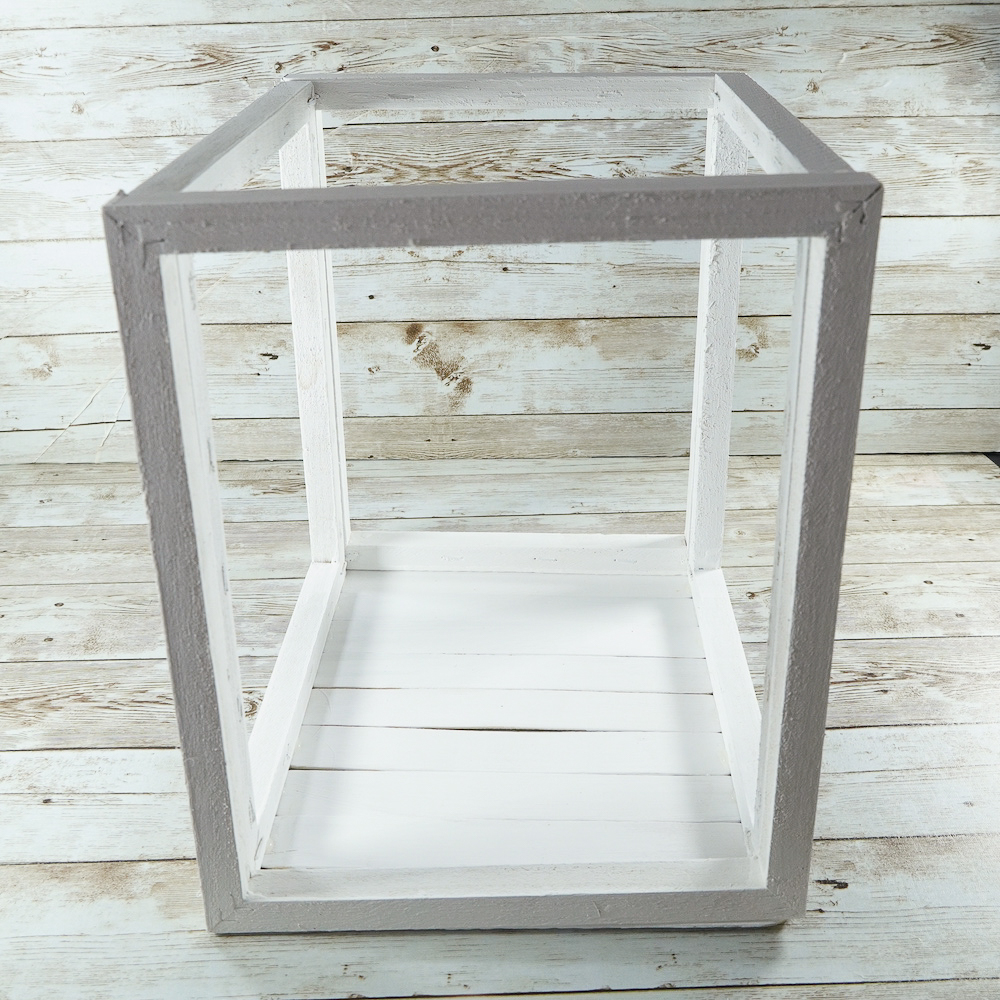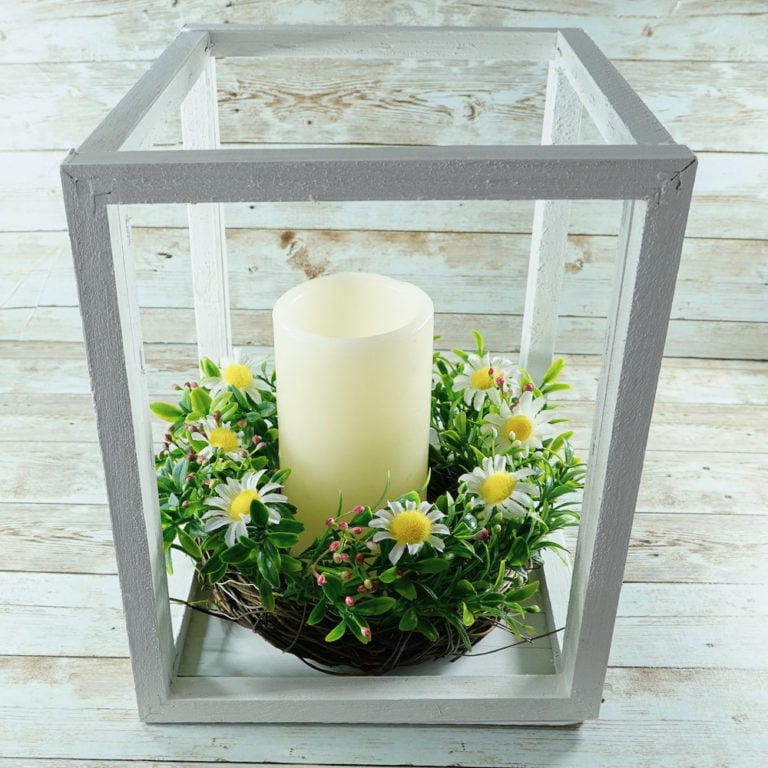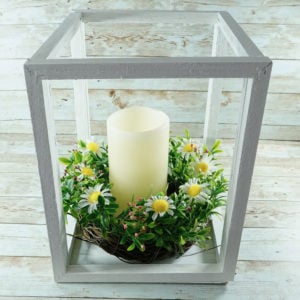 DIY Dollar Store Farmhouse Lantern
wood lantern using dollar tree supplies
Equipment
hot glue gun and 2 glue sticks
Instructions
Remove the canvases from the wood frame by pulling it off. Make sure there's no canvas stuck to the staples.

Optional step - Remove the staples from the back of the wood frame by using a painter's tool and needle nose plyers. You pull up the staples with the sharp edge of the painter's tool and then pull out the staples with the plyers. I decided to skip this step because it's a bit difficult to do and the paint will hide most of the staples anyway, but if you want a perfect looking lantern, you can do this step.

If there are any rough spots on your wood frames, you can sand them down with sandpaper .

Paint your wood frames and paint sticks.

Once the paint is dry, glue the corners of the wood frames together. Hold together firmly until each frame dries (about a minute). Be generous with the glue because you want it to hold up well.

Add a dab of glue to each end of the paint sticks and put them across the bottom of your lantern. You can add a slight space in between the sticks to give it that shiplap look.

Decorate the inside of the lantern. I used a 6" mini wreath and large pillar candle.
Related Post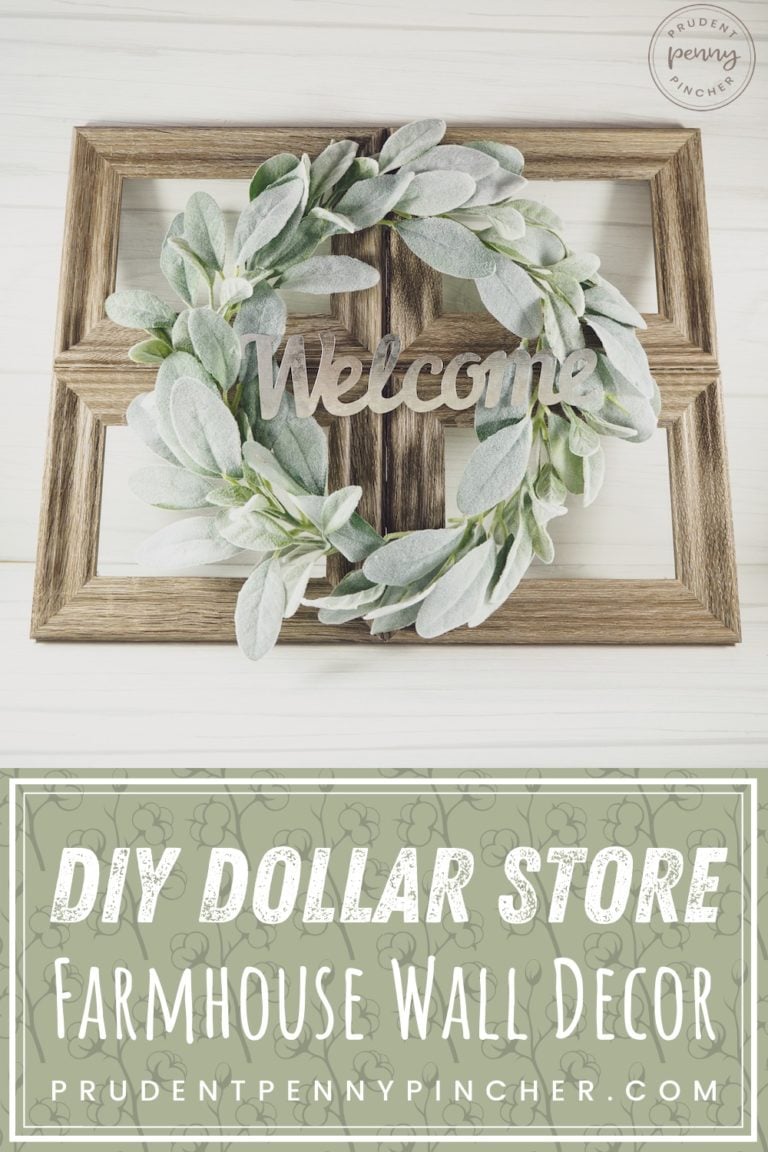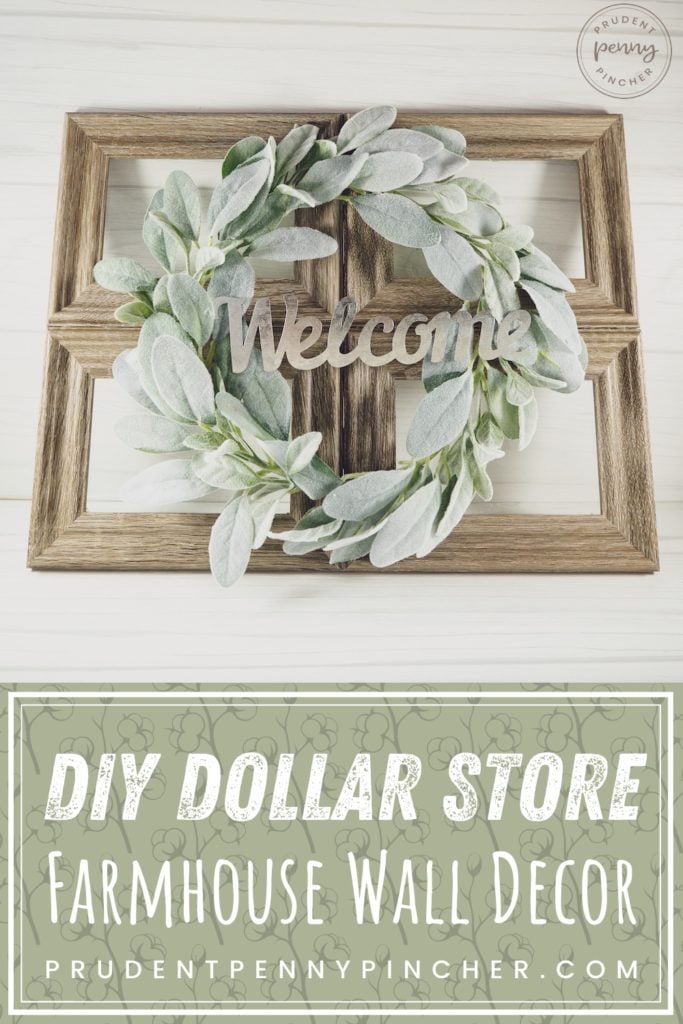 DIY Dollar Store Farmhouse Wall Decor