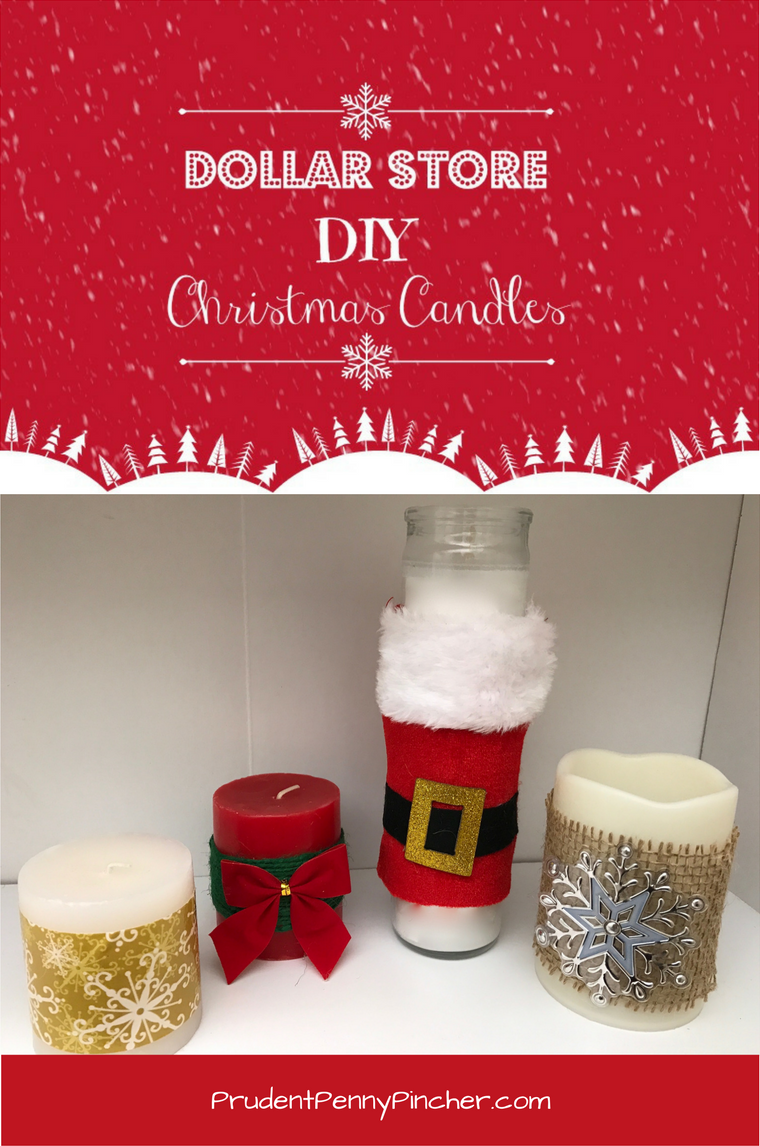 Each of these Christmas candles only cost a couple dollars to make and take less than a couple minutes to make! I got ALL the supplies for these Christmas candles at the Dollar Tree.
Supplies:
Mini Stocking Ornament
Tall Jar Candle
White Pillar Candle
Snowflake Duct Tape
Red Candle
Green Twine
Snowflake Stickers
LED White Pillar Candle
Mini Red Bow (left over from last project)
Burlap (left over from previous projects)
Total Cost: $8
Plus, I have plenty of supplies leftover for more projects.
To put make these items, I only needed a mini glue gun, which you can get at Walmart for $3 with a pack of glue sticks for $1. Only two of the projects needed glue though.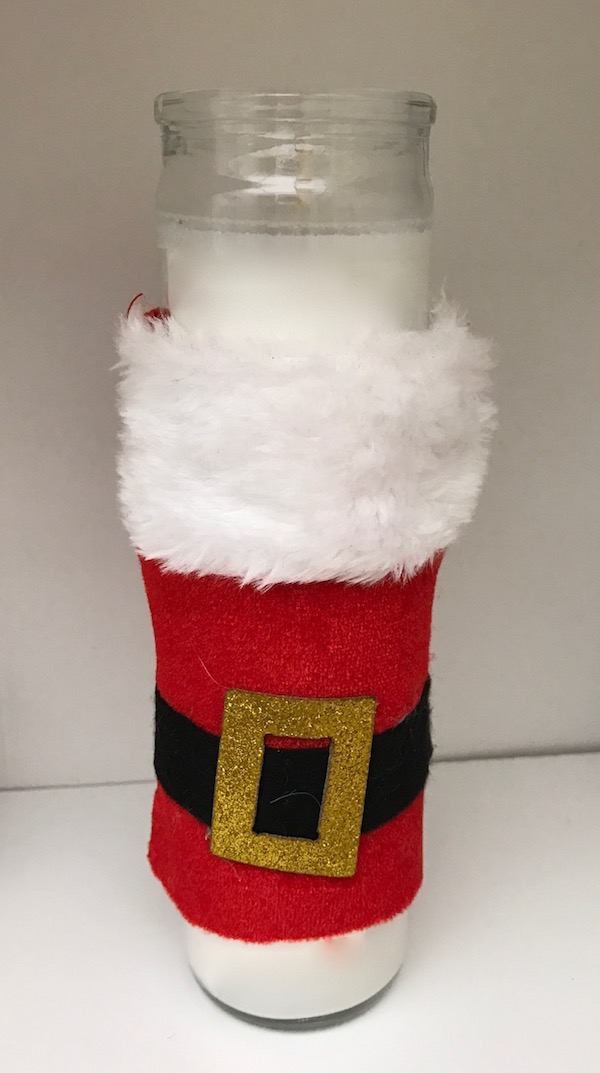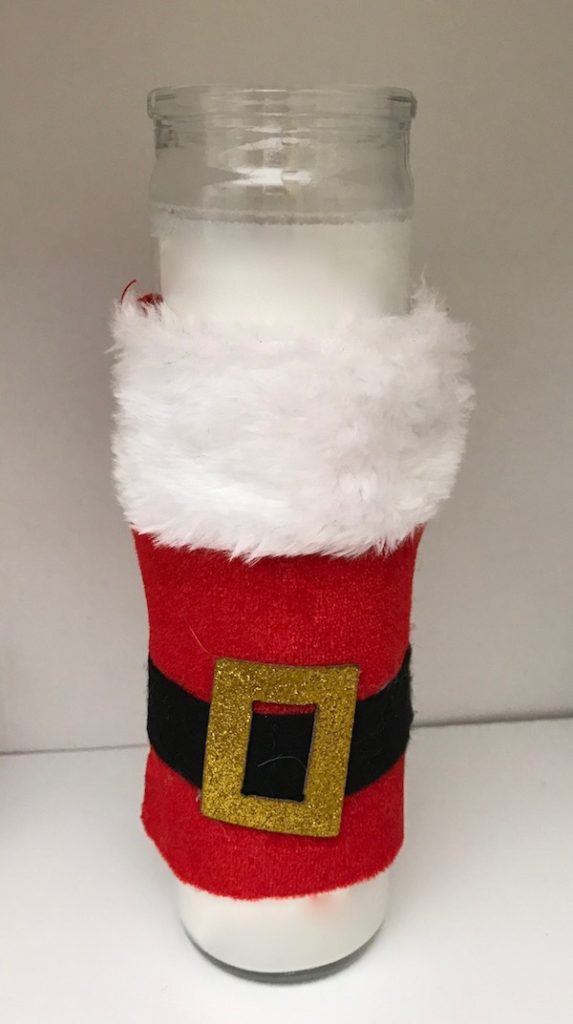 Santa Candle
Mini Stocking + Tall White Jar Candle (Cost – $2)
I was surprised that the mini stocking fit the candle so perfectly!
I wasn't expecting that when I thought of the idea.
All I did was cut the the bottom part of the stocking off and slipped it on!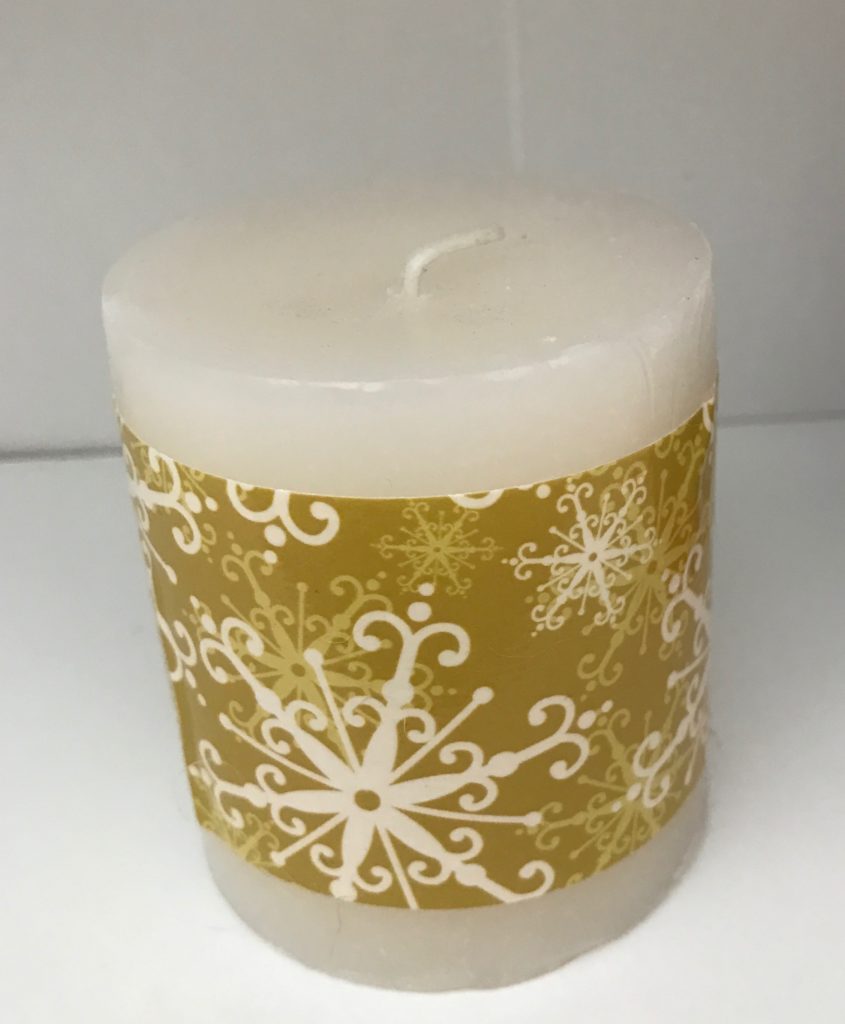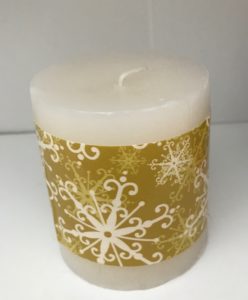 Snowflake Candle
Snowflake Duct Tape + Peppermint Pillar Candle (Cost – $2)
Just wrap the tape around the candle. Super easy!
You can also do the same thing with Christmas ribbons, but you'll need glue for that.
Dollar Tree has a large assortment of ribbons.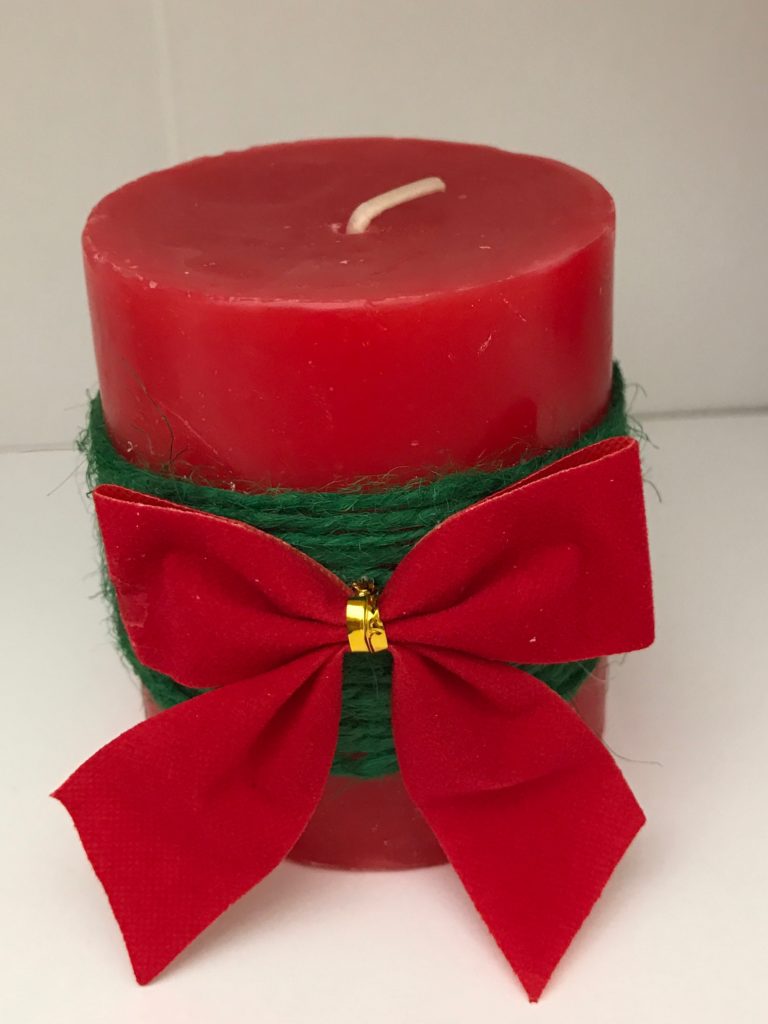 Red & Green Candle
Green Twine + Red Candle + Mini Red Bows (Cost – $2.05)
I had the bows left over from the last project.
There were a 18 in the pack for $1 so one bow is about $0.05
Glue the twine to the back of the candle and wrap around to get the desired length.
Then, glue the bow onto the twine.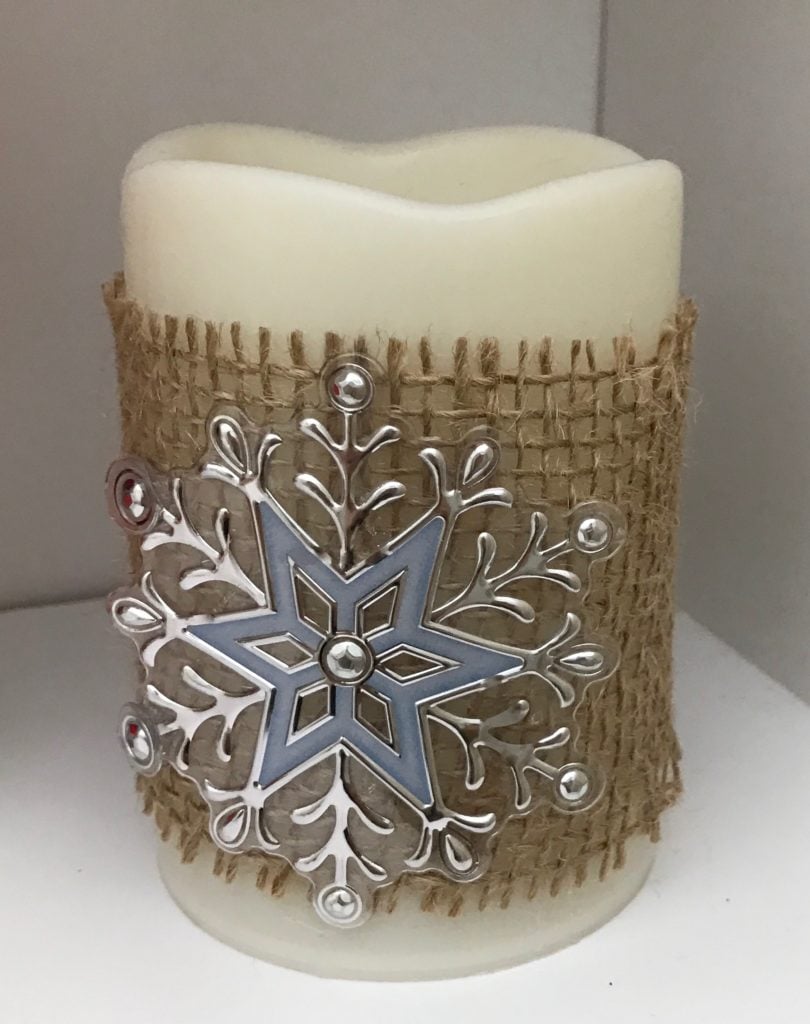 Burlap Snowflake Candle
Burlap Ribbon + LED White Pillar Candle + Snowflake Stickers (Cost – $2)
I already had the burlap ribbon left over from other projects;
Dollar Tree sells a 9 foot spool for $1!
Just wrap the burlap ribbon around the candle and glue in place. Attach the snowflake sticker over the burlap. Don't use a glue gun on the snowflake. It will melt the plastic. If you have issues with the snowflakes sticking to the burlap, you could use invisible tape.
---
Interested in More Cheap Christmas Ideas?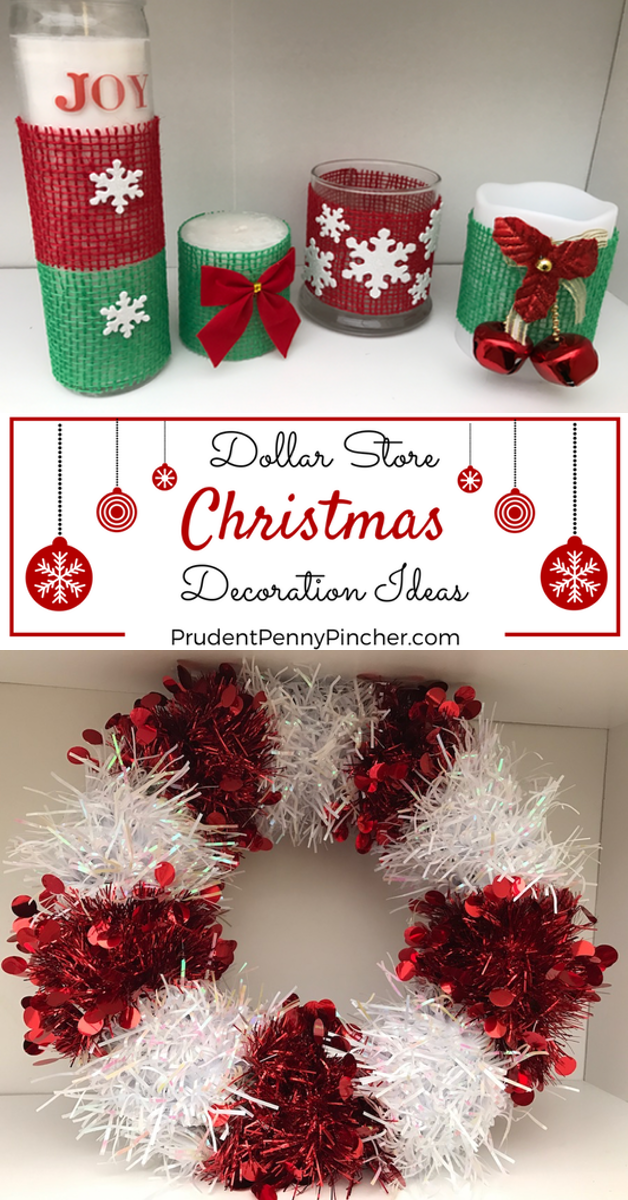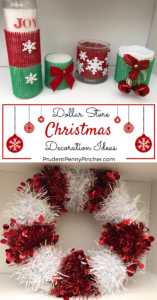 Dollar Store Christmas Decoration Ideas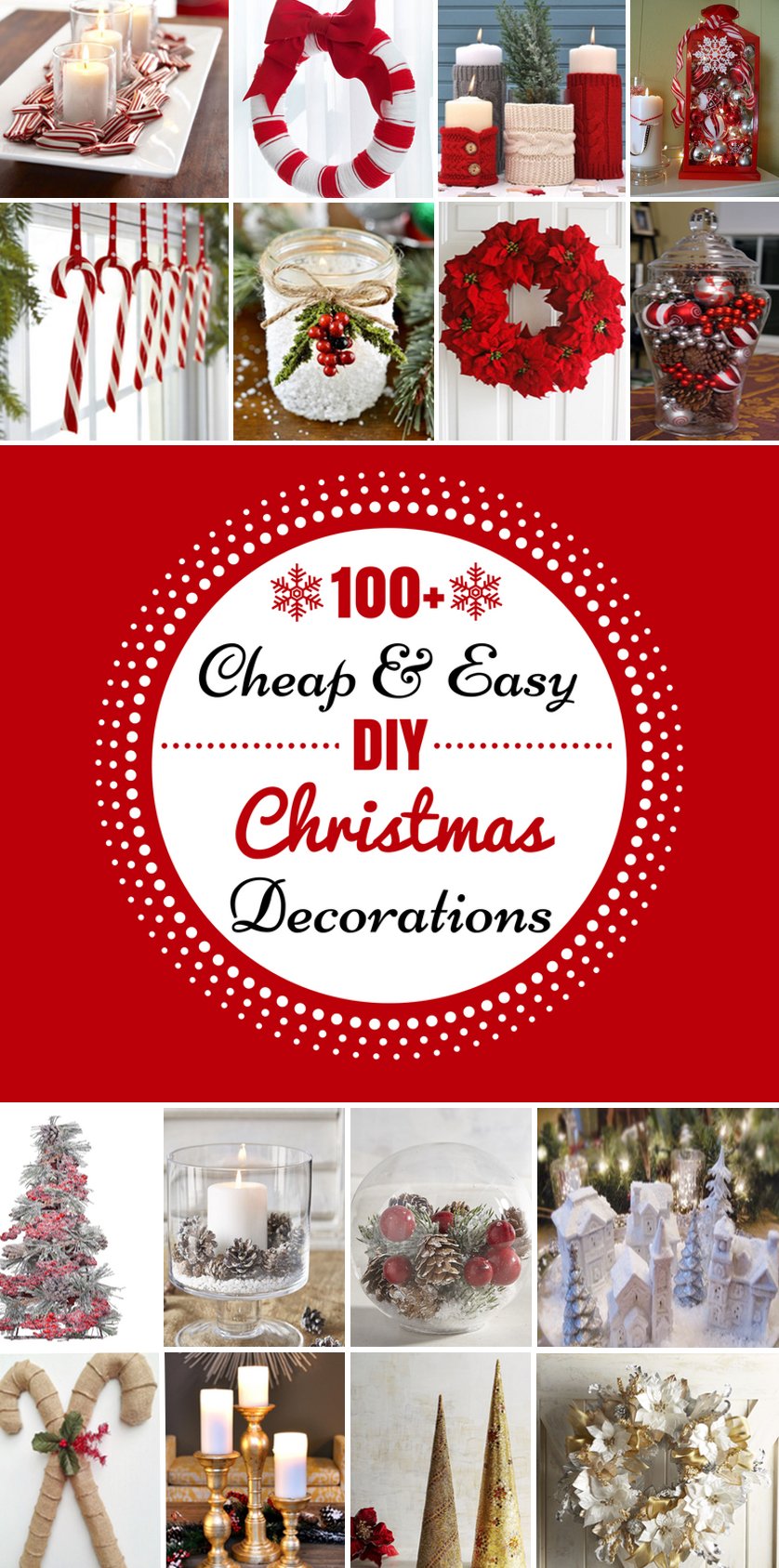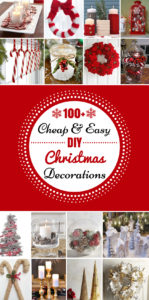 100 Cheap & Easy DIY Christmas Decorations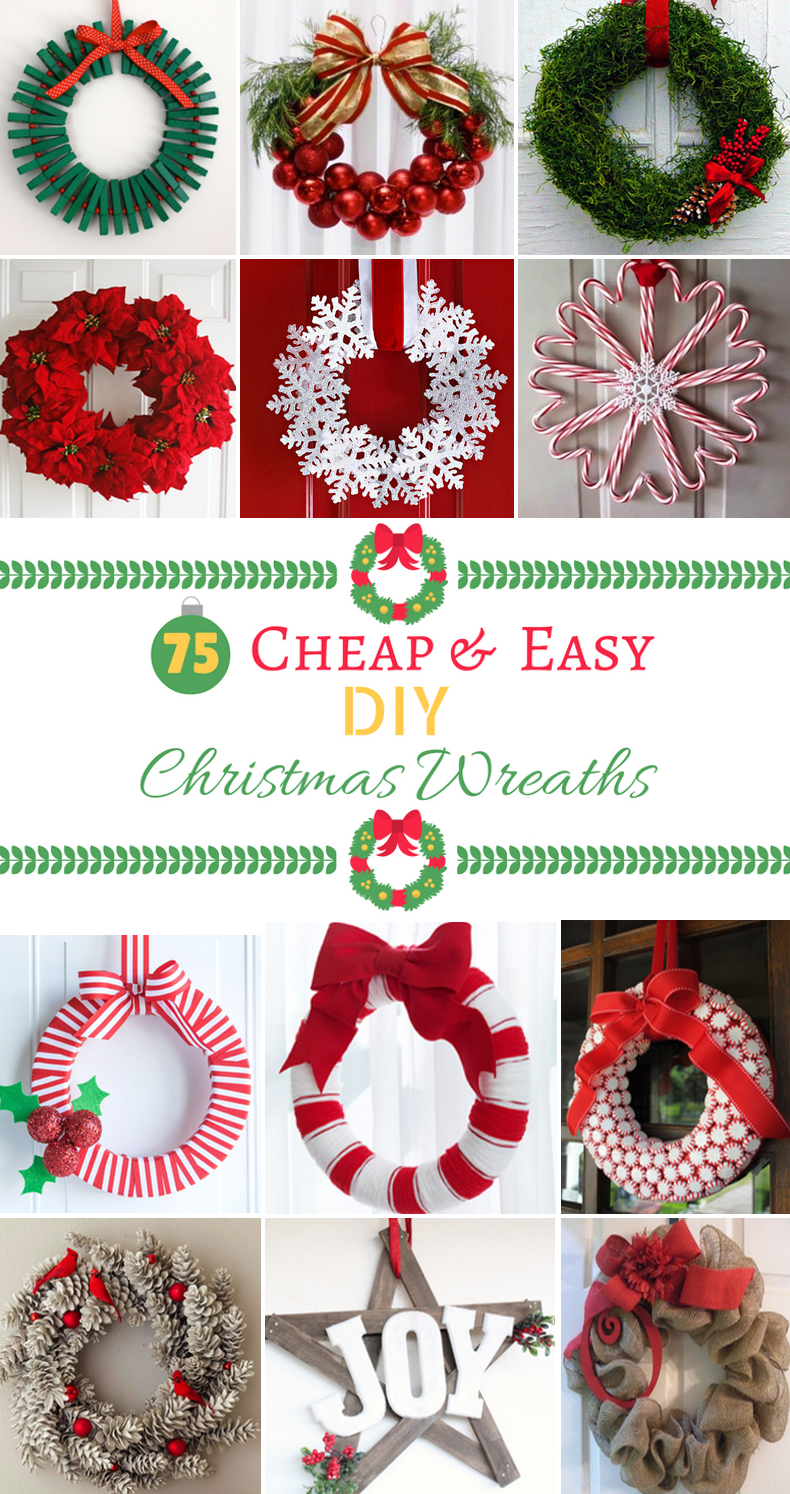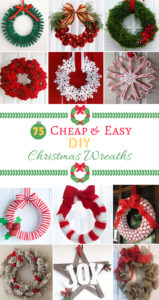 75 Cheap and Easy DIY Christmas Wreaths