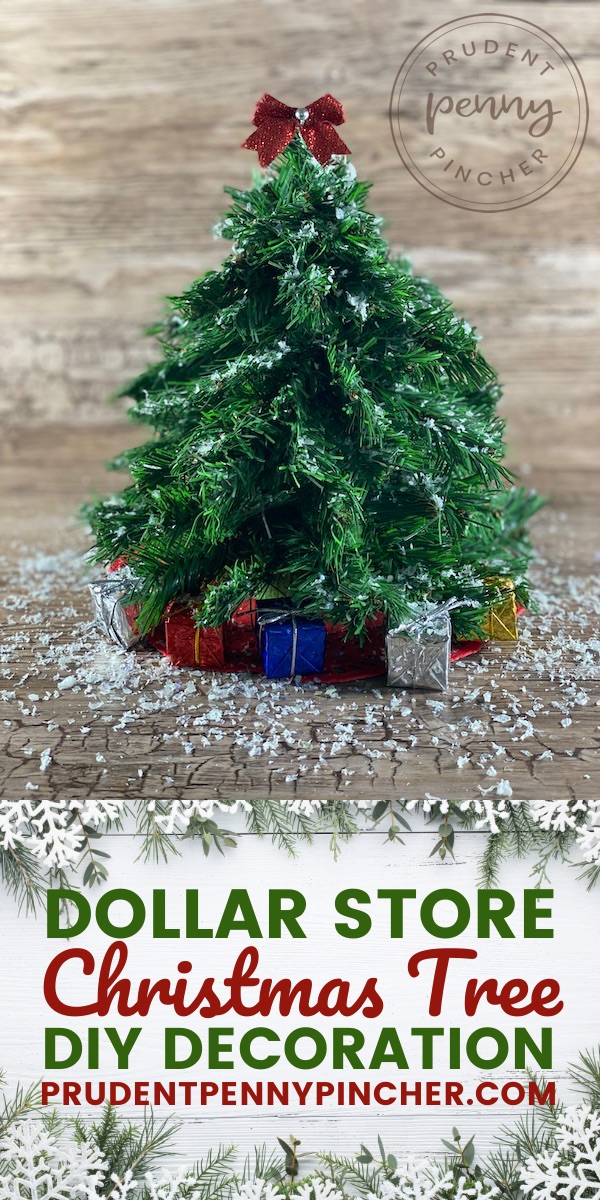 Decorate for Christmas on a budget with this Dollar Store DIY Christmas Tree. It only costs $3 to make and takes less than 30 minutes to complete so it's a cheap and easy Christmas craft project that would be perfect for kids and adults alike.
Supplies for Dollar Store DIY Christmas Tree:
All these supplies can be found at Dollar Tree.
foam cone
2 packs of wired garland ties
ruler
scissors
green acrylic paint ($0.50 at Walmart)
mini Christmas bows, tiny ornaments like bells, gem stickers, or Christmas pom poms, battery operated LED lights, etc. (optional)
Cost: $3
Difficulty Level: Easy
Time: 30 minutes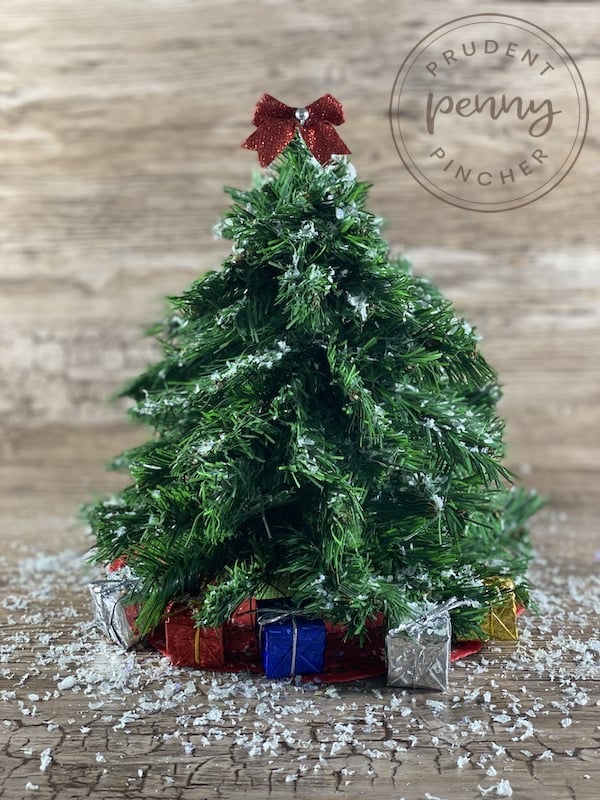 Instructions Dollar Store DIY Christmas Tree:
Paint the foam cone green and let it dry.
While you are waiting, cut your garland ties into 0.5, 1 inch, 1.5 inch, 2 inch, 2.5 inch, 3 inch and 3.5 inch pieces. It is best to cut them on top of a trash bag for easy clean-up. They make quite a mess. I don't know exactly how many of each one that I used because I cut them as I went along, but I used two bags of the garland ties to cover the tree.
Start at the top of the tree with the 0.5 inch garland pieces and just poke them into the foam cone at a downward angle. Make sure that no gaps are visible. Use the small ones for the first two rows or so and then move on to the 1 inch and repeat the process for the next few rows, making sure that each row is slightly longer than the next one.
Continue this process with all of the garland ties. The 3.5 inch pieces go on the bottom row.
For the top of the Christmas tree, I stuck a 1 inch garland tie vertically in the center and used 0.5 inch ones around them.
Now that your Christmas tree is complete, you can decorate it however you want.
For display, I used a red doily as a tree skirt, faux snow & little foam Christmas gifts.
Here are some other decoration ideas:
thin ribbon for a garland
mini bows
faux snow
little bells for ornaments
tiny pom poms for ornaments
shiny gem stickers for ornaments
you could use a wood log or candle stick holder or small terra cotta pot for the tree base.
Related Post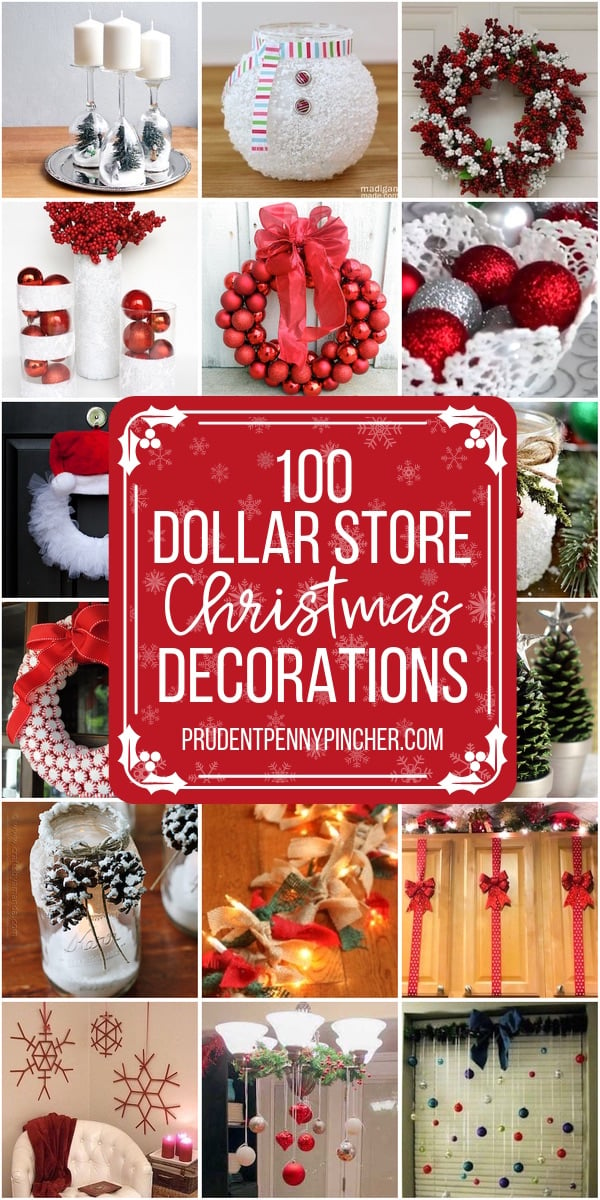 100 DIY Dollar Store Christmas Decorations