From office supplies organization to DIY desk organizers, there are plenty of dollar store home office organization ideas to choose from.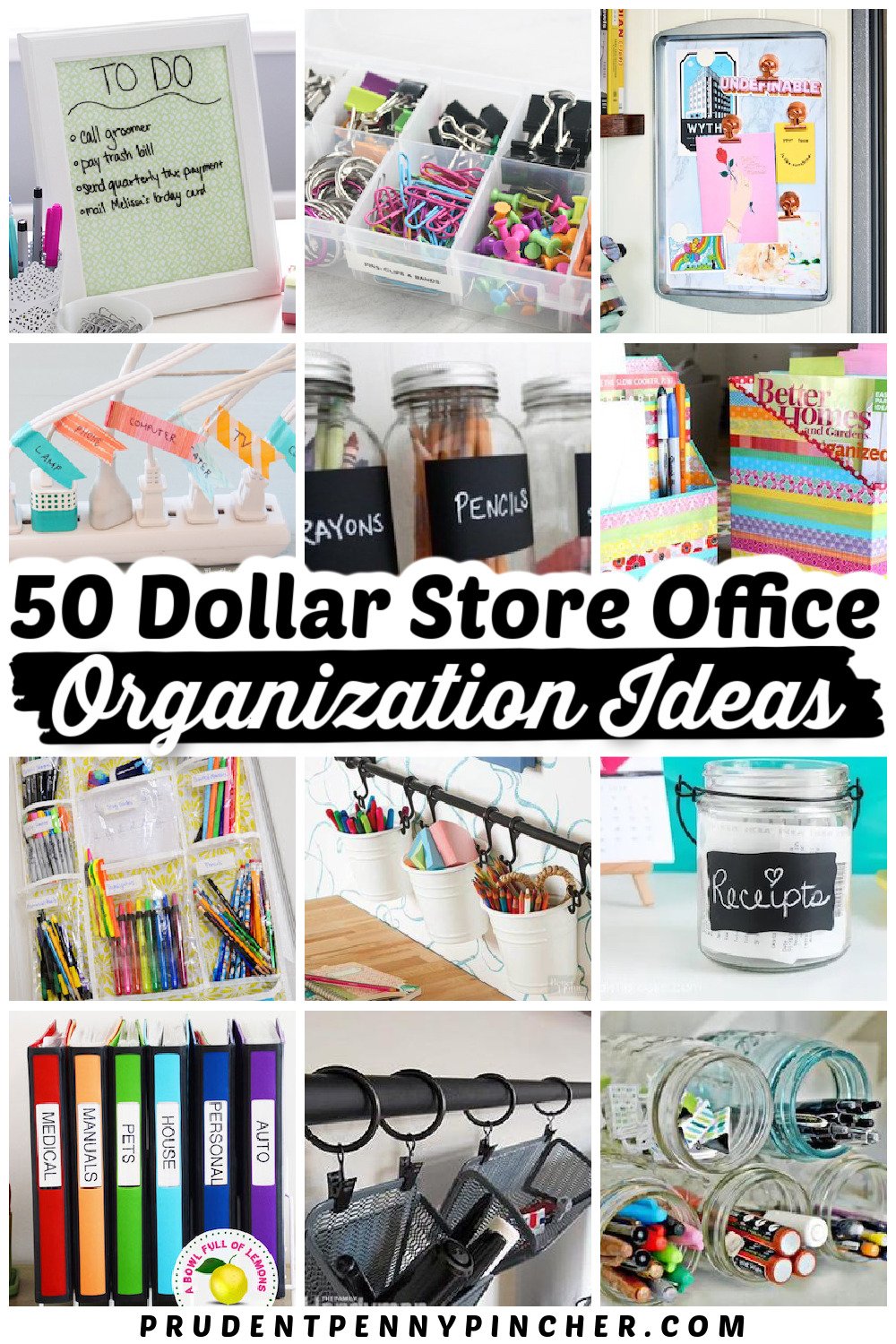 Organize and declutter your home office on a budget with these DIY dollar store office organization ideas. These dollar tree office organizing ideas are perfect for small spaces and will help you maximize your storage space. The DIY desk organization ideas will help you manage paper clips, rubber bands, staples, and other smaller items. There are also DIY desktop organizers for pens, pencils, highlighters, markers, and more.
These ideas will help keep your workspace clutter-free and give you extra storage for your office closet. Additionally, many of these organizers can be made with repurposed junk, such as cardboard boxes and decor items from around the house. Whether you are organizing with storage boxes or baskets, there are plenty of ideas to choose from to help you stay organized.
Desk Drawer Office Organization Ideas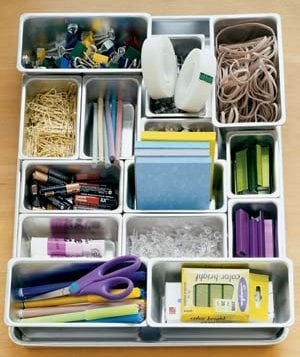 DIY Desk Organizer from Real Simple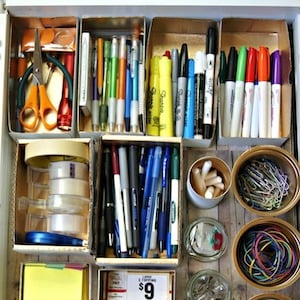 Desk Organization Using Recycled Boxes and Cans from Dwelling in Happiness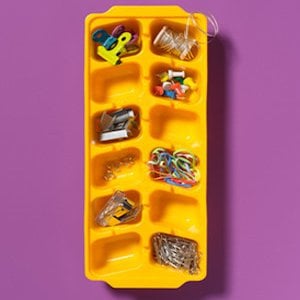 Office Supply Organizer from Real Simple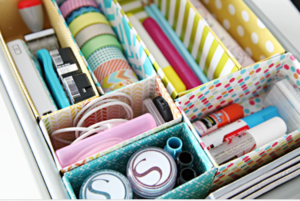 Cereal Box Desk Organizer from Apartment Therapy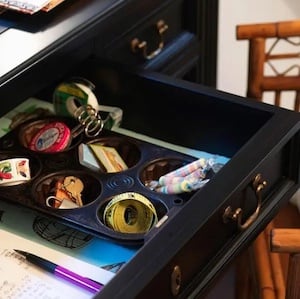 Muffin Tin Drawer Organizer (source unknown)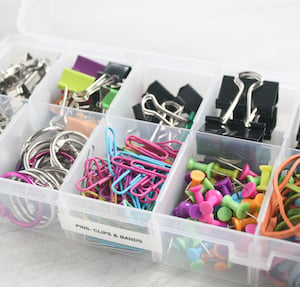 Office Supply Organization from Productive and Pretty
Office Supply Organizers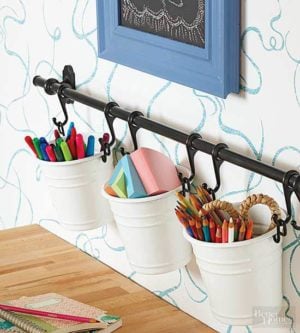 DIY Storage Pails for Supplies (source unknown)
small pails + hook metal rack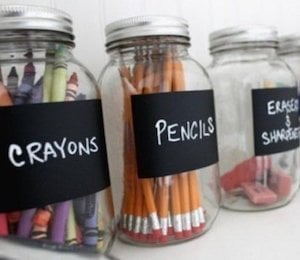 Mason Jar Supply Organizer (source unknown)
mason jars with lids + chalk paint + chalk + large label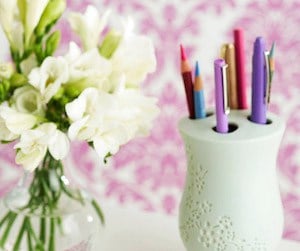 Decorative Pencil Holder (source unknown)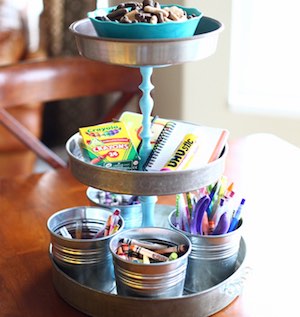 $6 Tiered School Supply Stand from The Crafting Chicks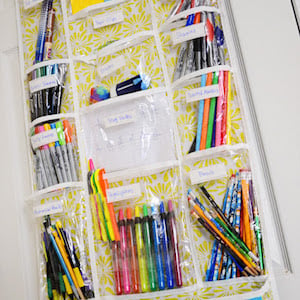 Over the Door Office Supply Organization from A Bowl Full of Lemons
(great space-saving idea to utilize extra wall space!)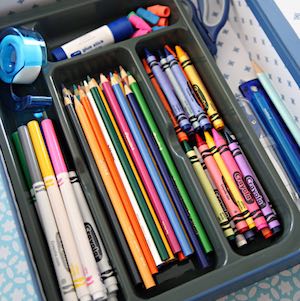 Cutlery Tray School Supply Organizer from I Heart Organizing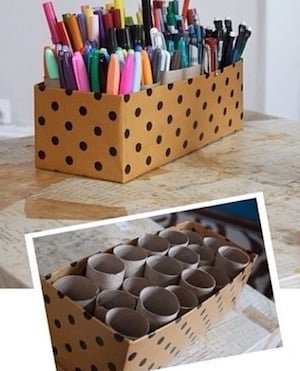 Marker Holder (source unknown)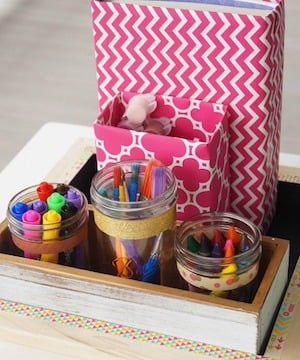 DIY Office Supplies Organizer from Old House to New Home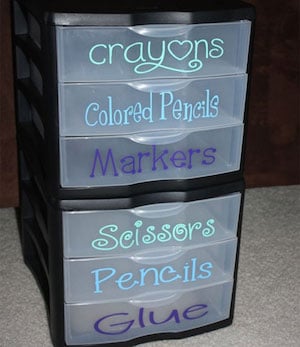 Plastic Bin Office Organization with Drawers (source unknown)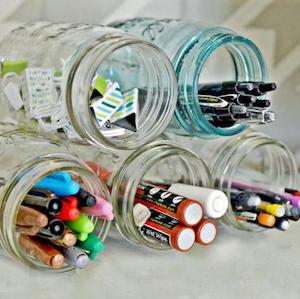 Mason Jar Cubbies for Writing Utensils from HGTV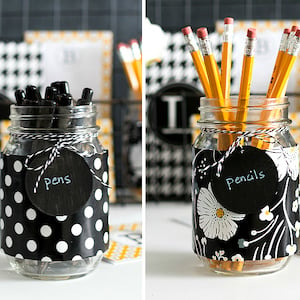 Mason Jar for Desk Accessories from Mason Jar Crafts Love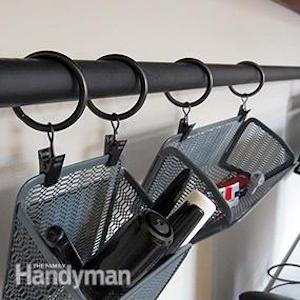 DIY Home Office Desk Organizer from Family Handyman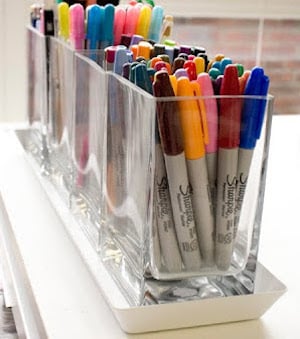 Square Glass Sharpie Holder on a Candle Tray from Crafty Storage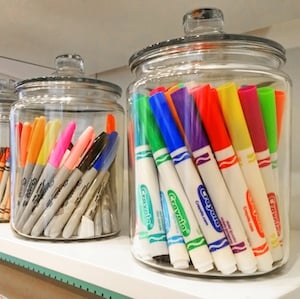 Glass Jar Marker Organization from Style Blueprint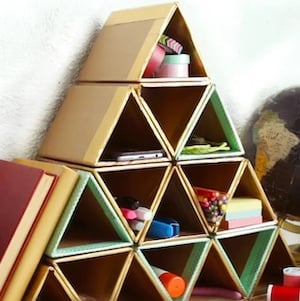 Cardboard Triangle Organization from Buzzfeed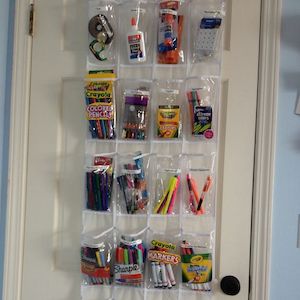 Over the Door Office Supply Organization from Pinterest
Cord Dollar Store Office Organization Ideas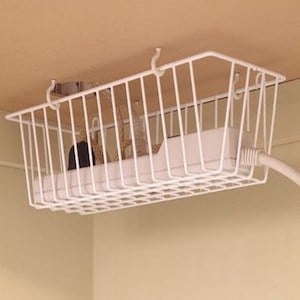 Power Strip Cord Organizer (source unknown)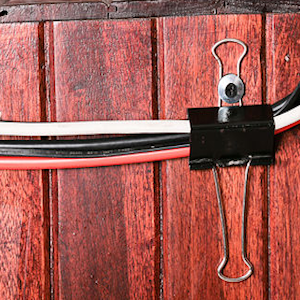 Binder Clip Cord Organizer (source unknown)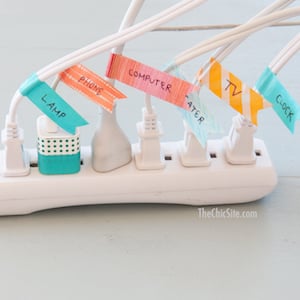 Cord Labels from The Chic Site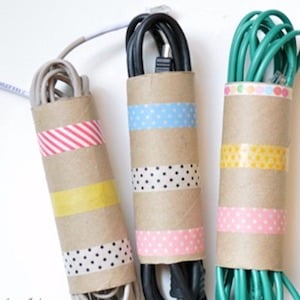 Organize Your Cords from Our Thrifty Ideas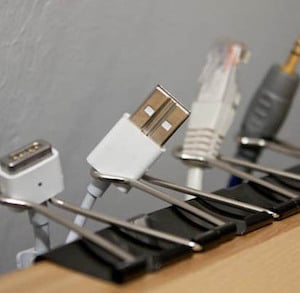 Binder Clip Cable Organizer (source unknown)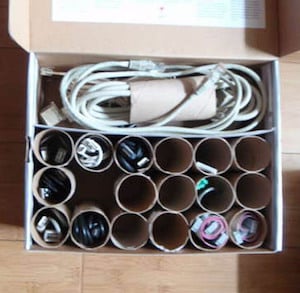 Toilet Paper Roll Cord Organizer (source unknown)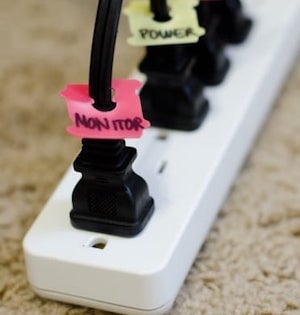 Bread Tie Cord Organizer (source unknown)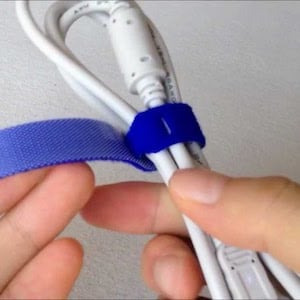 Velcro Cord Organizer from Youtube
Paperwork Office Organization Ideas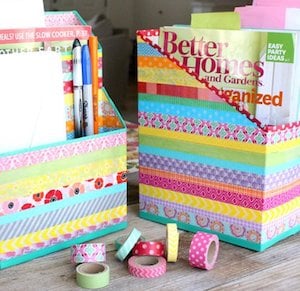 DIY Magazine Holder from Cereal Boxes from One Good Thing by Jillie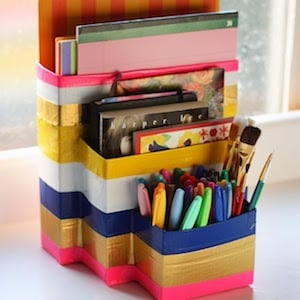 Duct Tape & Carton Caddy from Aunt Peaches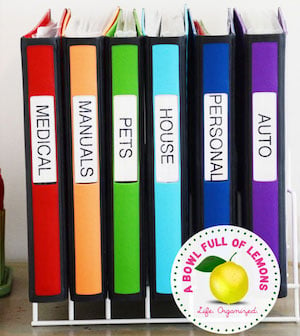 Binder Organization Filing System from A Bowl Full of Lemons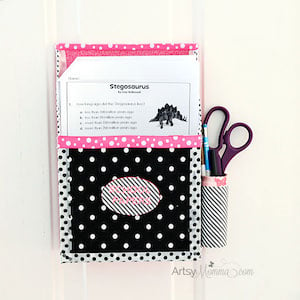 Magnetic Hanging Paper Holder Using Cereal Box and Cardboard Tube from Artsy Momma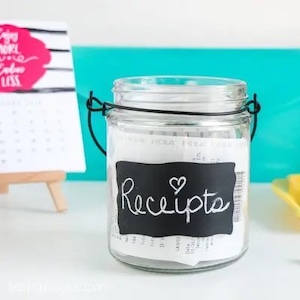 Receipts Jar from Kalyn Brooke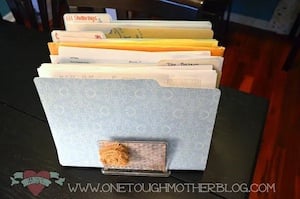 Napkin Holder File Folder Sorter from Amy Latta Creations
Other Organization Ideas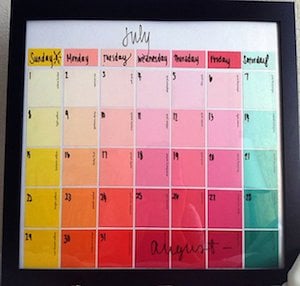 DIY Paint Chip Calendar from DIY Projects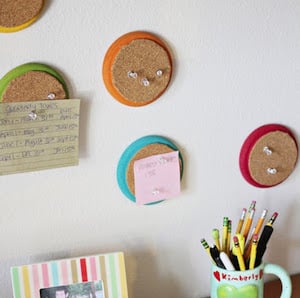 Circle Corkboard for Sticky Note Reminders (source unknown)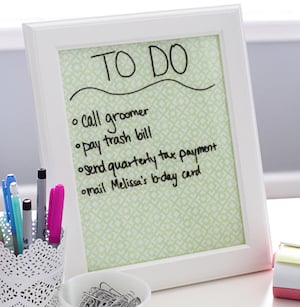 DIY Dry Erase Board from Two Twenty One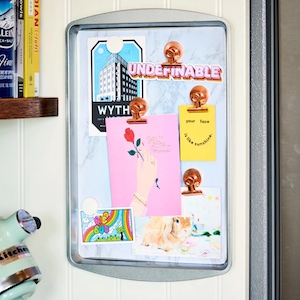 Cookie Sheet Magnet Board from Apartment Therapy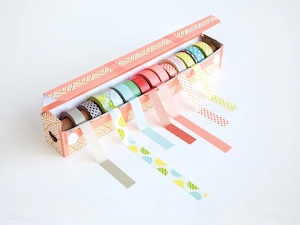 DIY Washi Tape Dispenser from Hello Creative Family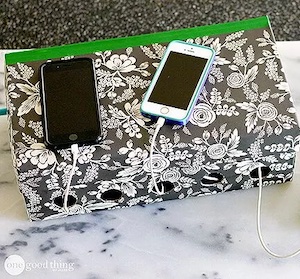 Shoebox Charger Station from One Good Thing
Related Posts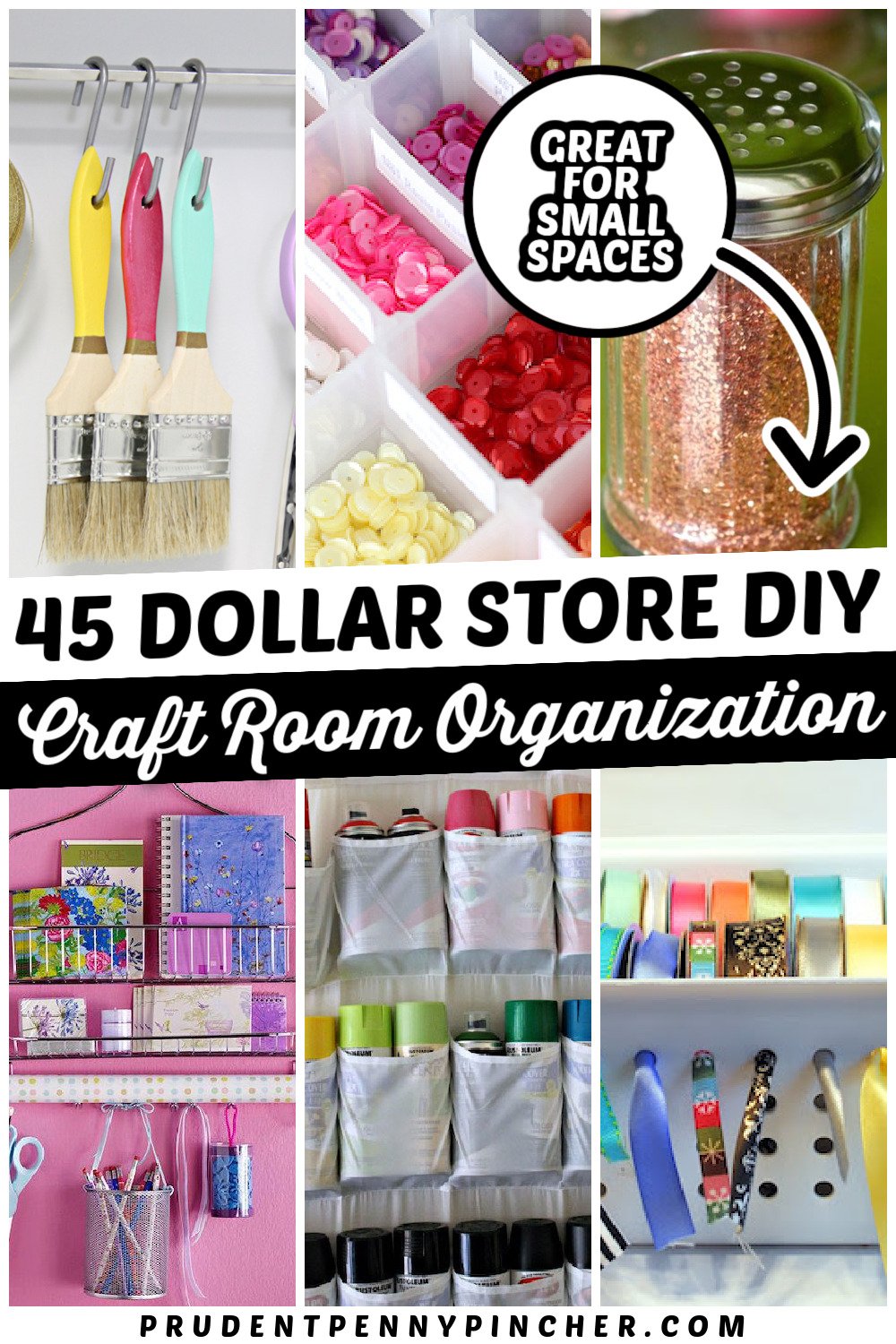 45 Dollar Store DIY Craft Room Organization Ideas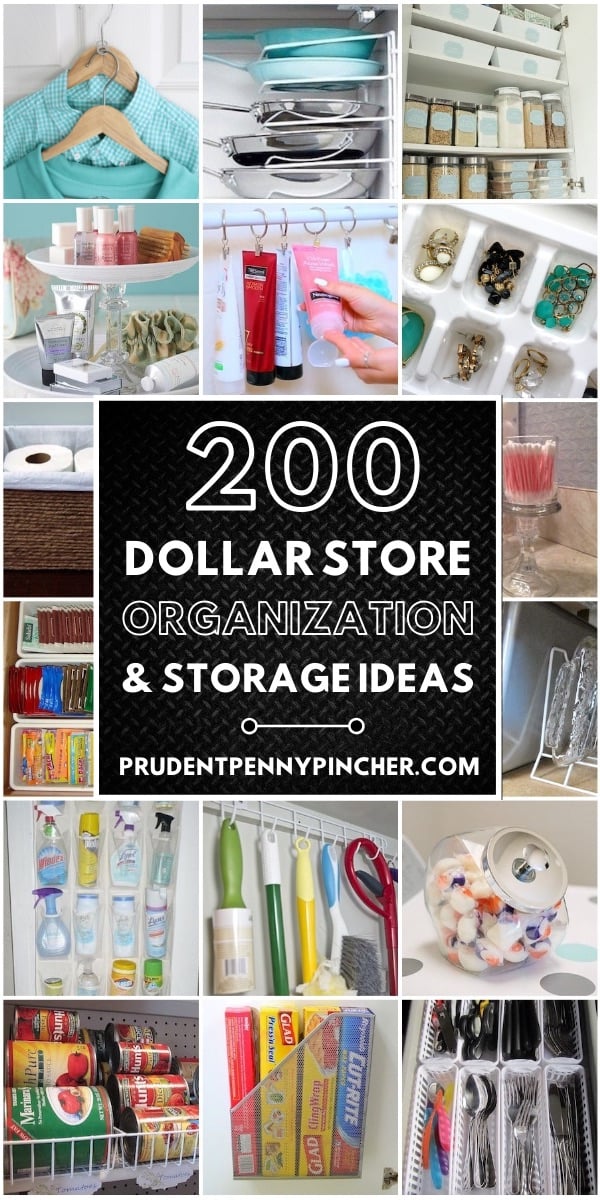 200 DIY Dollar Store Organization Ideas