Decorate your front door for valentine's day with this super easy DIY Rose Wreath.
This DIY valentines day wreath only costs $15 to make and takes less than 30 minutes to put together! This is a fun valentine's day craft for adults to make in February and is a great DIY valentine's day decor idea. You can either hang this valentine's wreath above the mantel or outside on your door. It would also make a great decor item at a wedding. It's small enough that you can hang it on the back of chairs or aisles.
Rose Wreath Supplies:
10″ foam heart wreath form –

If you choose a different size wreath, keep in mind that the number of flower bushes that you need will change.
Also, I chose not to decorate the back of the wreath form so you will need to double the number of bushes if you want to do that.
If you can't find a heart-shaped wreath form, you could always make a heart wreath form from cardboard by printing a template, tracing it onto the cardboard, and cutting it out.

3 mini red rose bushes

I got mine at Hobby Lobby during their half-off floral sale!
Feel free to add any variation of flowers or rose petals that you want. Hobby Lobby has white, pink, cream, and even blue roses.

ribbon

My burlap ribbon came from Dollar Tree

twine, string or floral wire to make the bow
hot glue gun
scissors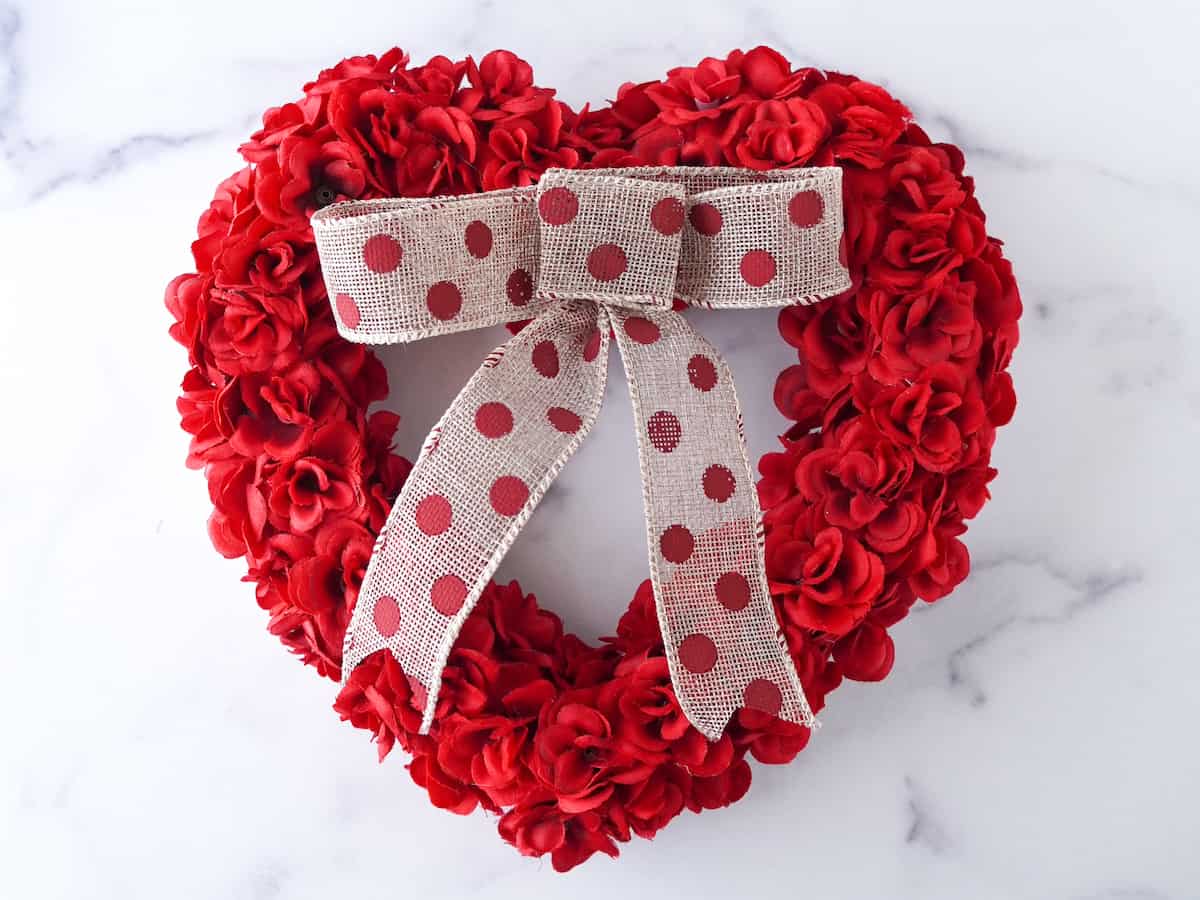 DIY Valentine Wreath Tutorial:
Remove the mini rose stems from the bushes.
Put a dab of hot glue onto the back of each rose stem and press it into the styrofoam heart wreath.
Continue until the wreath is covered in roses. (See the detailed tutorial down below for more information.)
Make your bow.
Glue the bow on top of your wreath.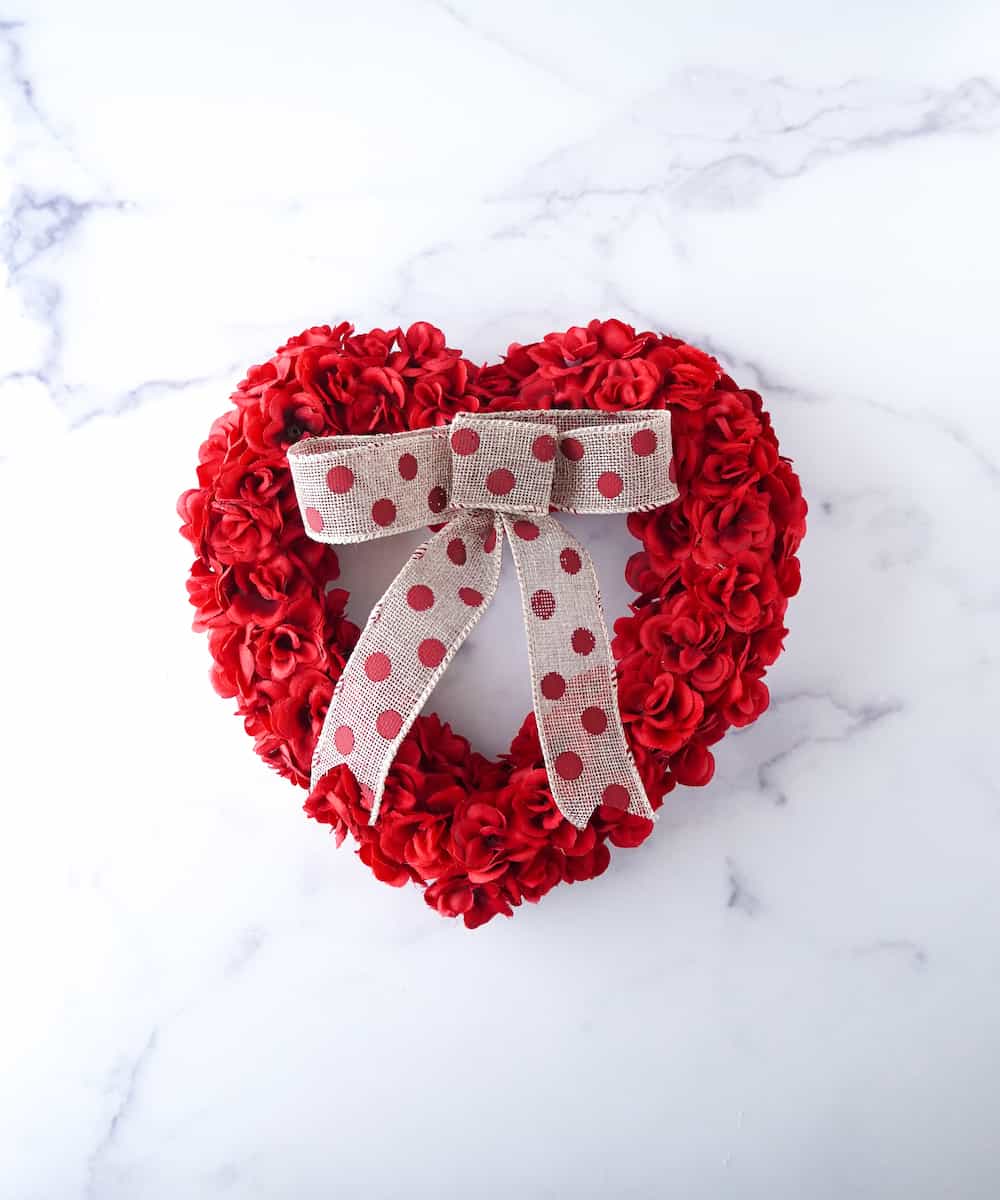 Related Posts:
100 Best DIY Valentine Wreaths
Looking for more valentine's day ideas? Be sure to check out all my valentine's day ideas including recipes, decor, crafts and more!