Eliminate clutter in your garage on a budget with these cheap and easy DIY garage organization ideas.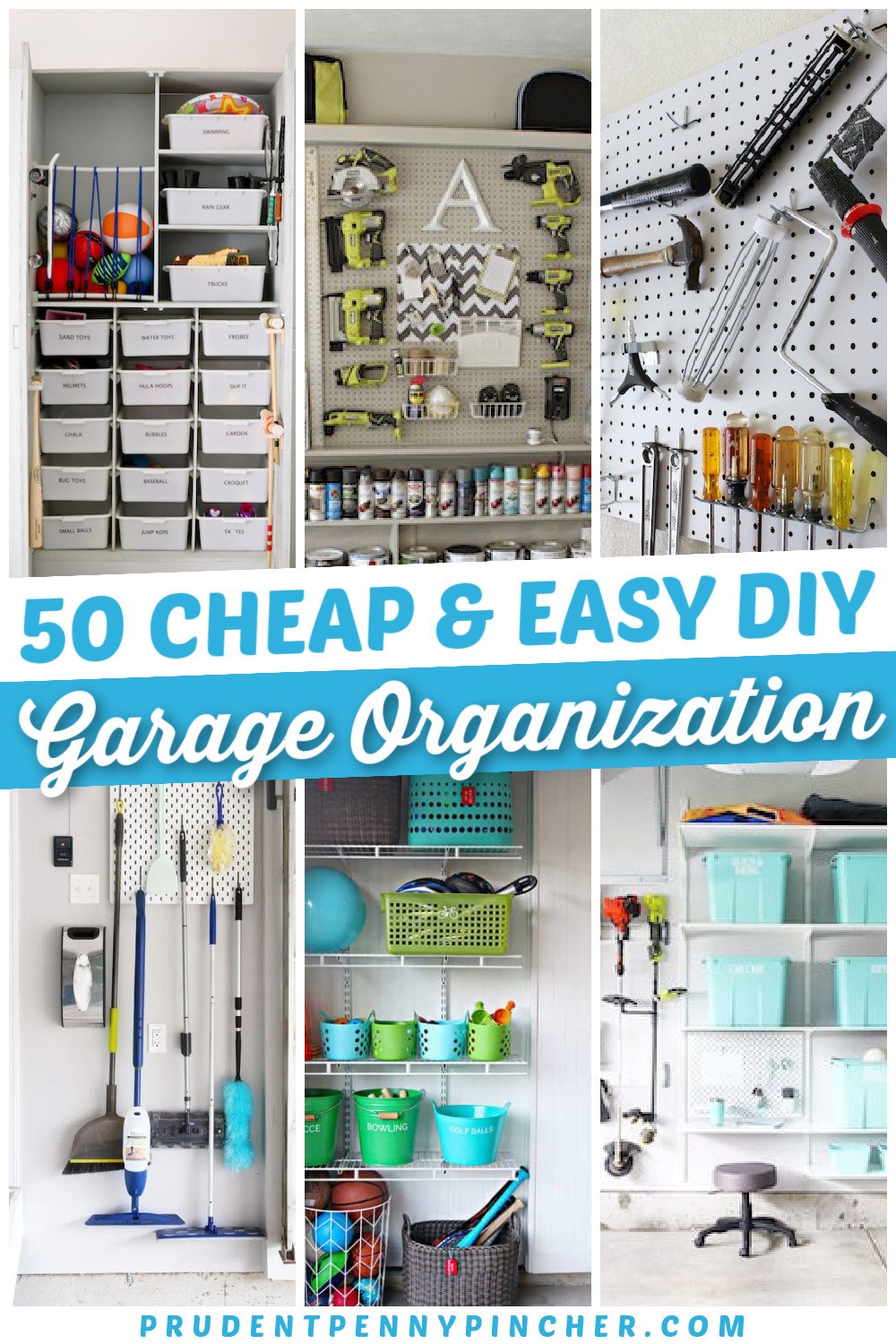 Are you tired of a cluttered and disorganized garage? Then, transform it into an efficient and functional space with these DIY garage storage ideas. From tool organization to shelving ideas, there are plenty of cheap and easy garage organizing ideas for inspiration. Whether you are looking for small or large garage ideas, there are plenty of garage organization designs for all different kinds of spaces. These projects are practical, budget-friendly, and easy to implement.
There are wall organization, shelf organizers, cabinet storage ideas, and much more to choose from. These DIY projects are a great way to declutter by maximizing your storage and garage space. You will find easy access places to put everything, so it will be easy to retrieve your seasonal items. Many of these ideas use small and unused spaces like vertical spaces so they won't take up precious garage floor space. Whether you want to organize your craft supplies, sports equipment, or toys, these DIY organizing projects will make your garage look organized without spending money on expensive storage solution systems. With some basic do-it-yourself skills and a few budget-friendly supplies, you can easily create an organized garage.
Tool Storage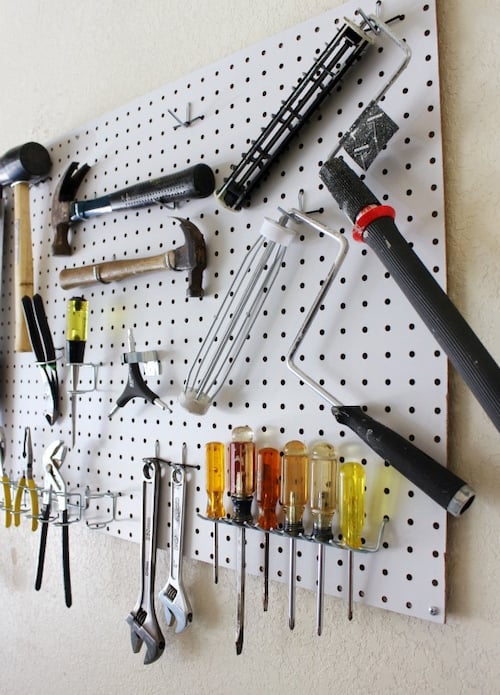 Pegboard Wall Shelves for Hanging Small Tools from Hi Sugarplum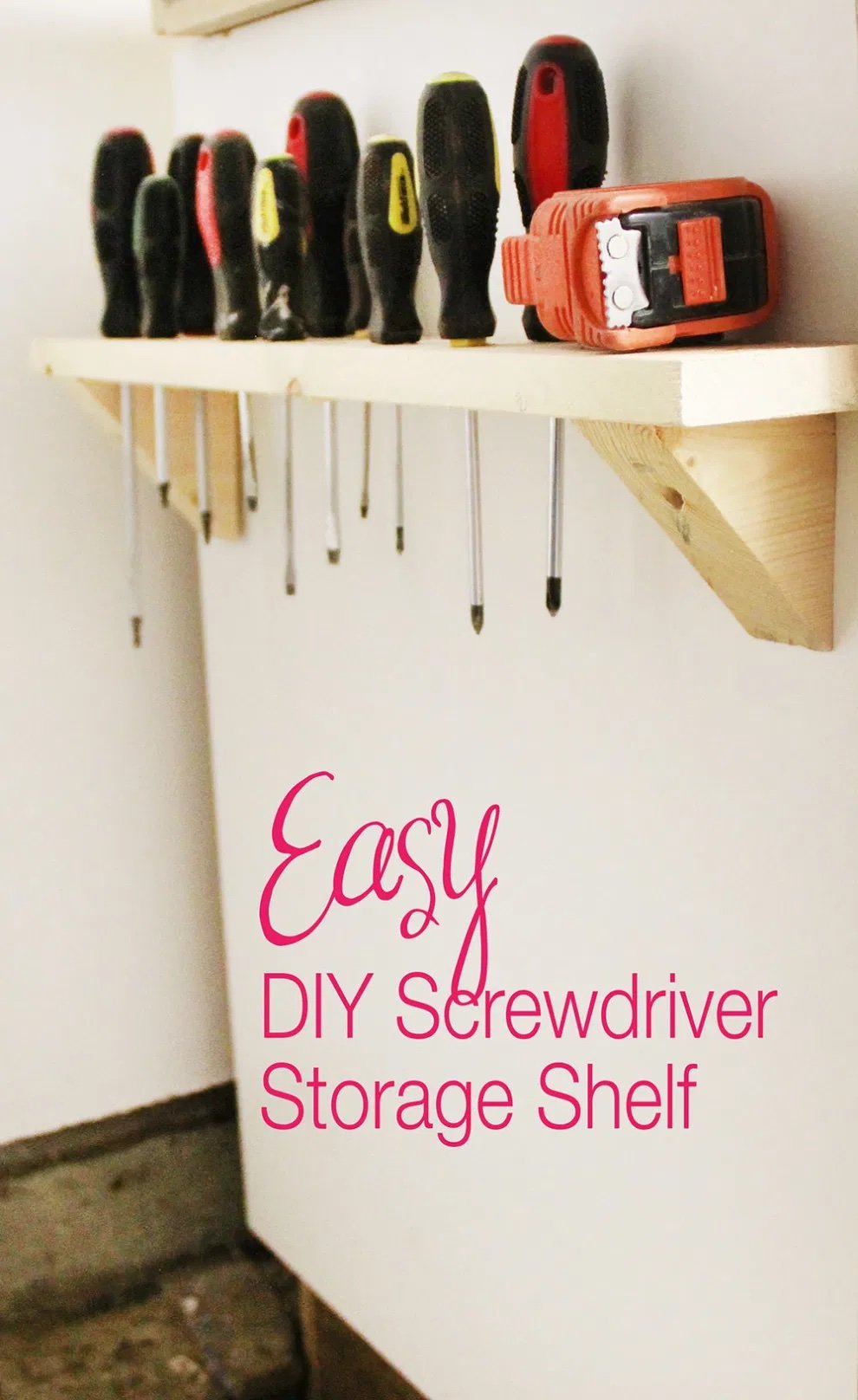 Wooden Shelf for Screwdrivers from Fresh Crush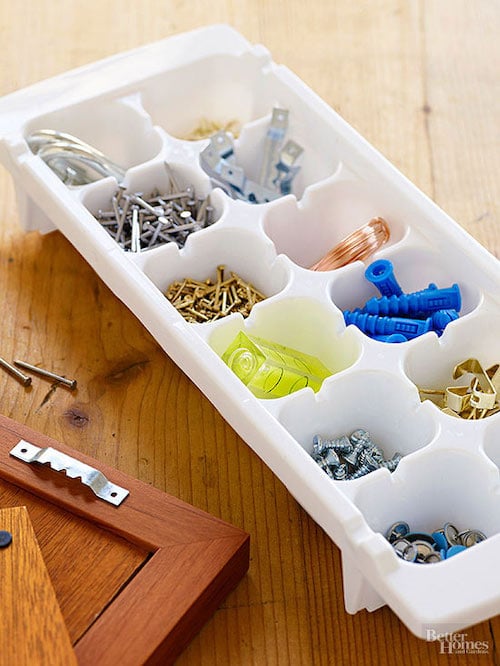 Dollar Store Fastener Storage Solution from BHG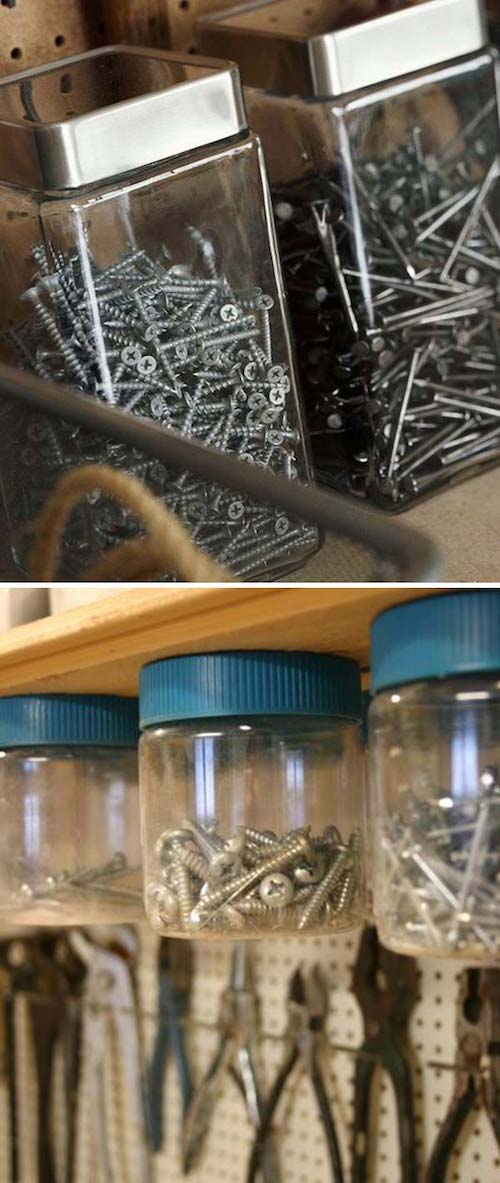 Screws and Nails Organizing from Jack and Jill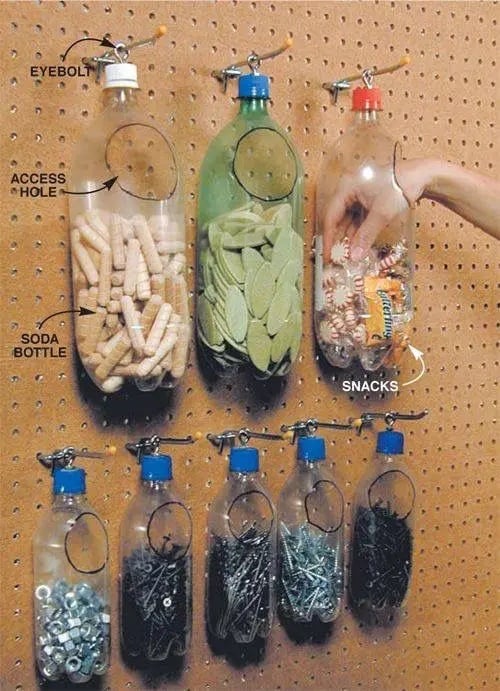 Upcycled Soda Bottle Hardware Storage from Pinterest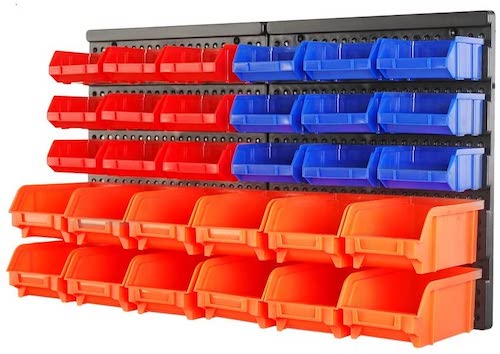 Wall Mounted Hardware Organizer from Amazon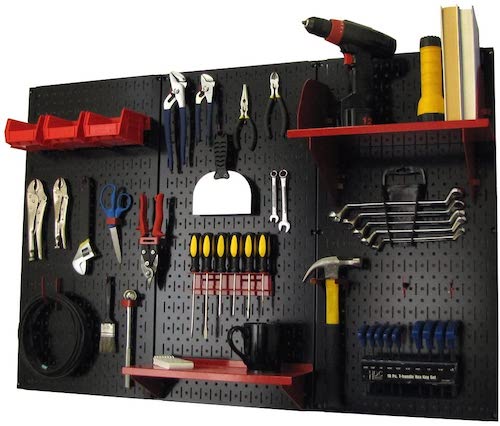 Pegboard Storage System from Amazon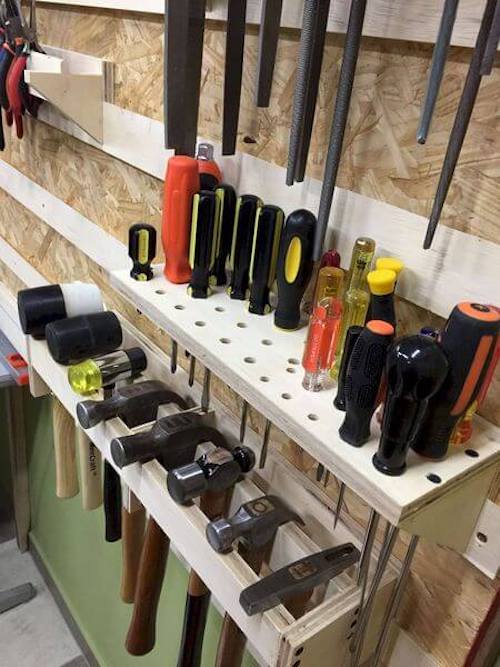 Screwdriver Organizer Using Pegboards from Mr. DIY Guy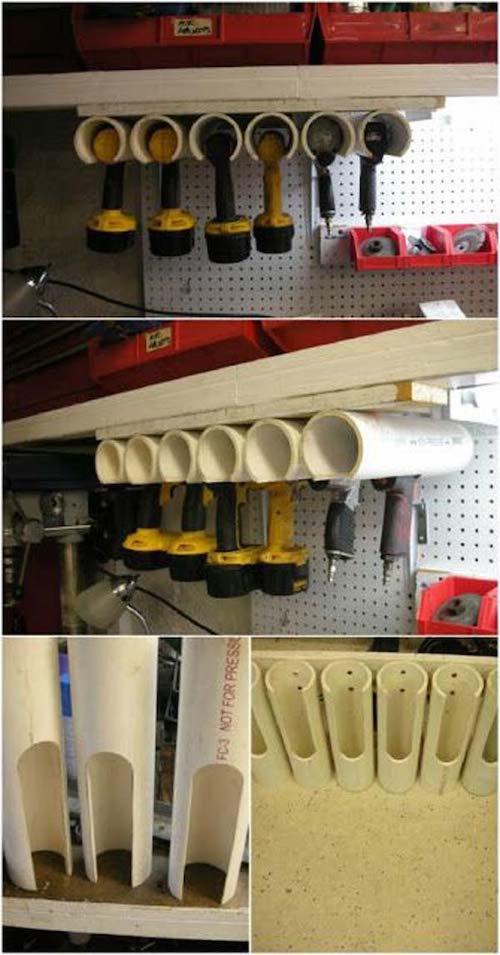 PVC Pipe Holder for Power Tools (source unknown)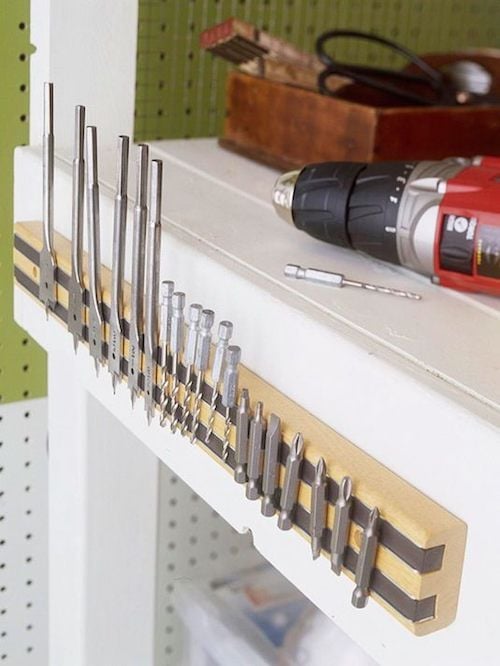 Magnetic Strips for Drill Bits from Direct Painting Group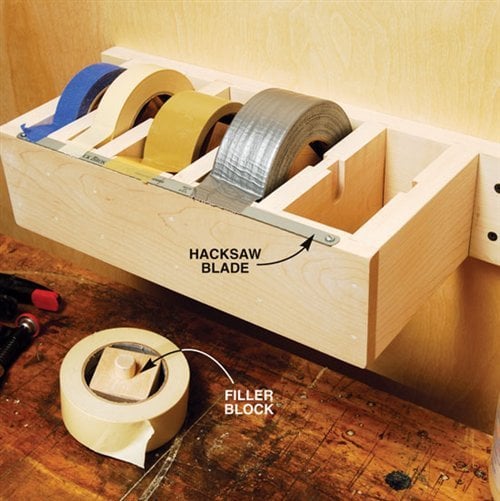 Jumbo Tape Dispenser for the Workbench from Popular Woodworking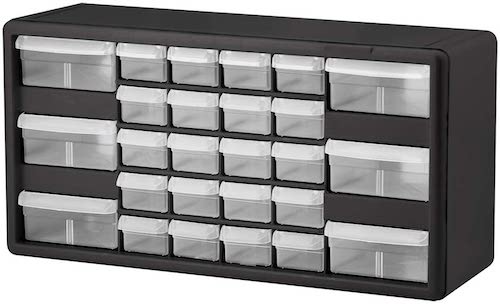 Tool Storage from Amazon
Lawn & Garden Garage Organization Ideas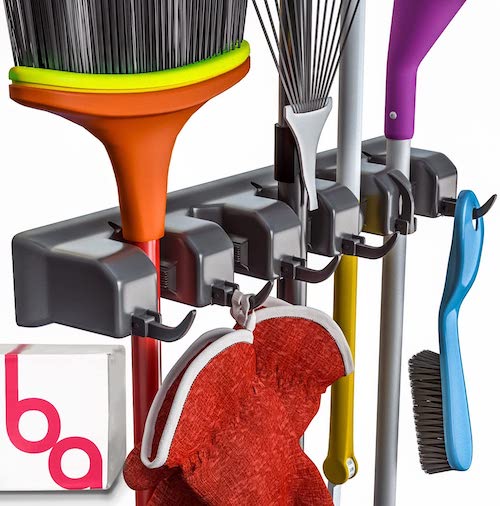 Cleaning Supply Rack for Brooms and Mops (with Hooks for Small Items) from Amazon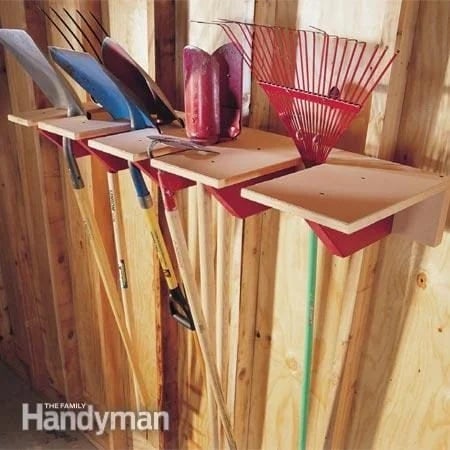 Shovel Rack from Family Handyman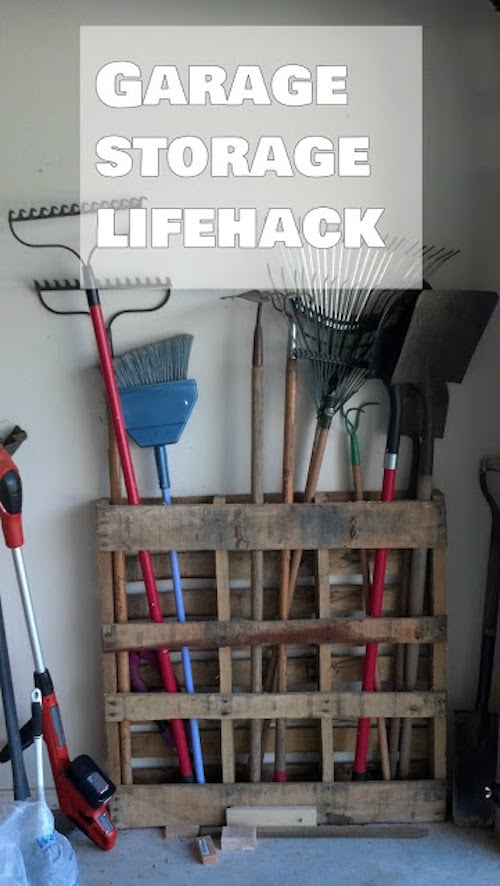 Pallet Lawn Tool Storage from Fix Lovely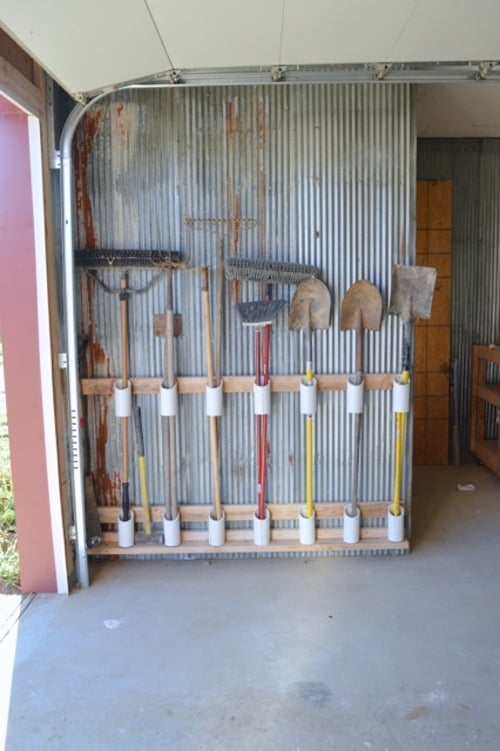 DIY Garden Tool Organizer from Newly Woodwards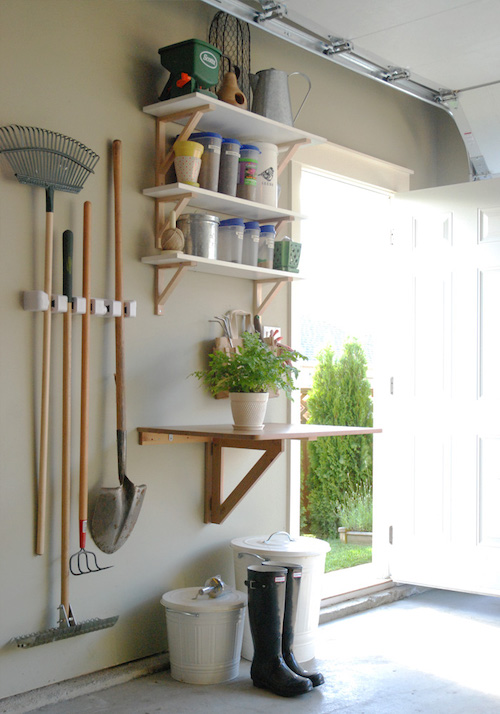 Garden Station from Maillardville Manor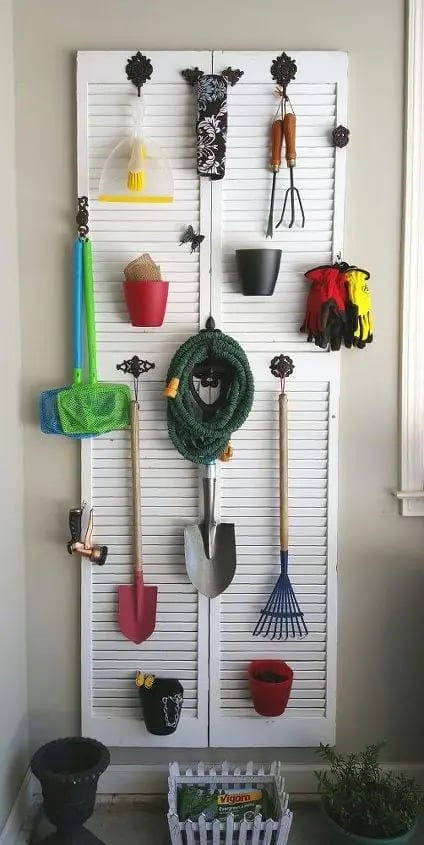 Garden Supply Storage Solution from Hometalk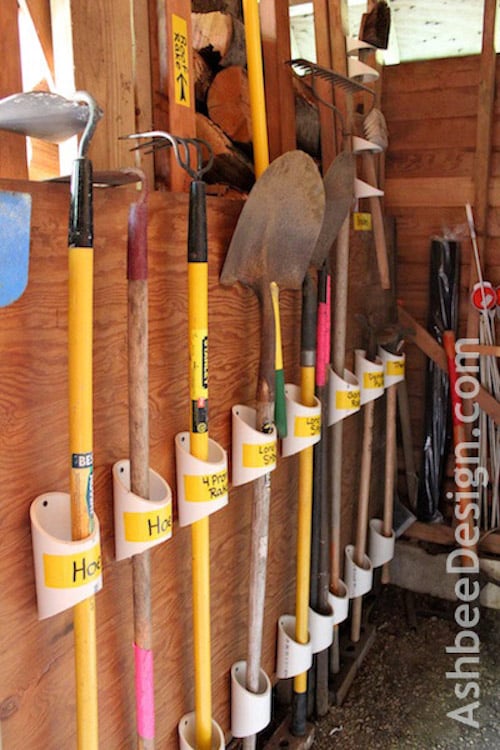 Organizing Shovels, Rakes and Other Yard Tools with PVC from Ashbee Design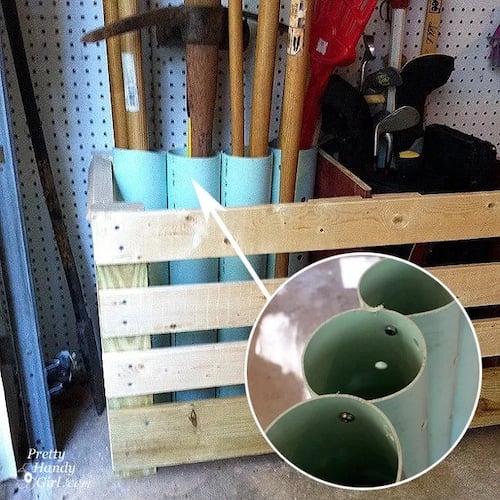 Yard Tool Organizer from Pretty Handy Girl
Outdoor Activities Storage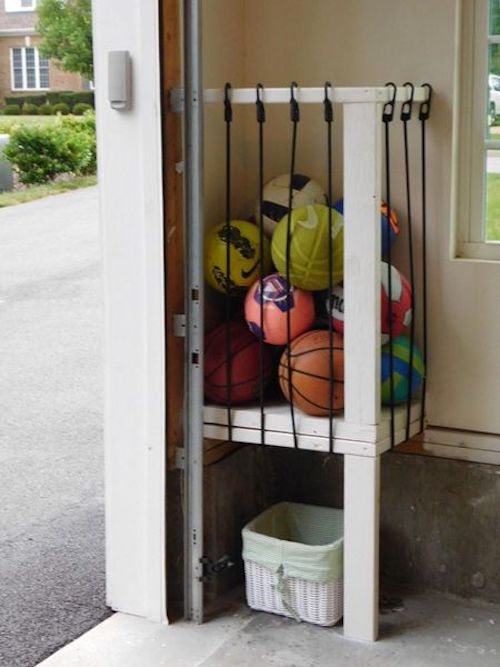 Ball Storage from Mr. DIY Guy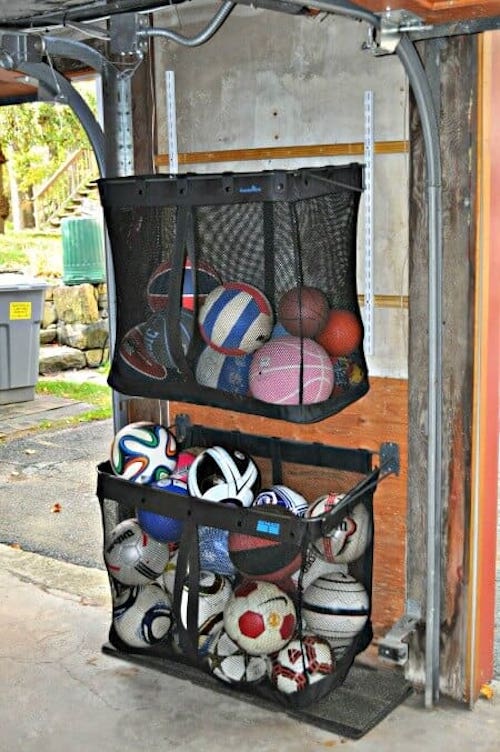 Basket Ball Organization (source unknown)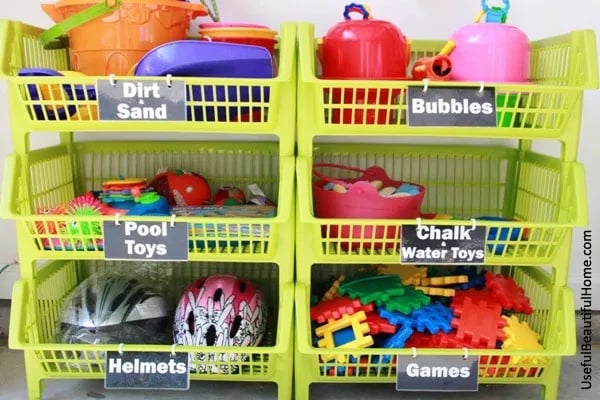 Garage Storage for Kids' Toys from Organizing Junkie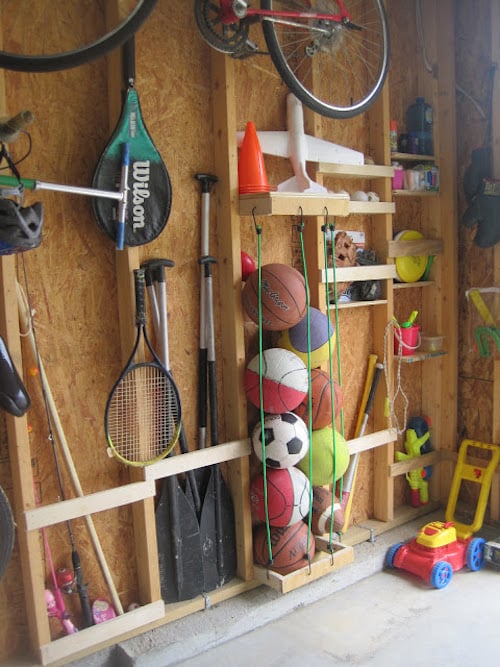 Stud Storage from Designed to Dwell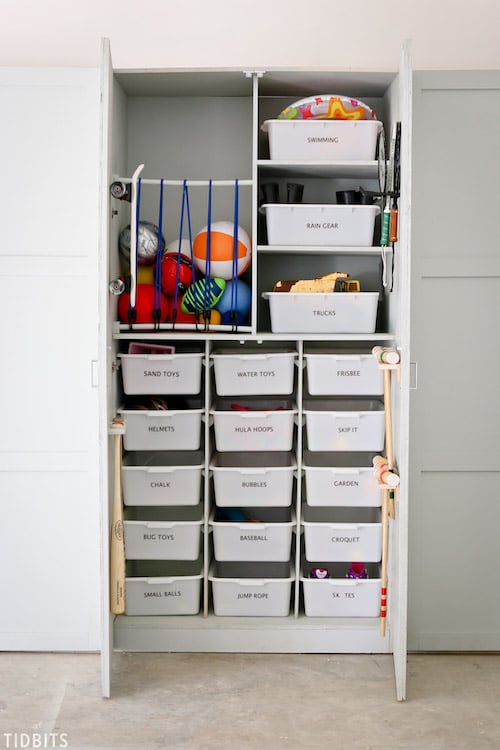 Toy Storage from Tidbits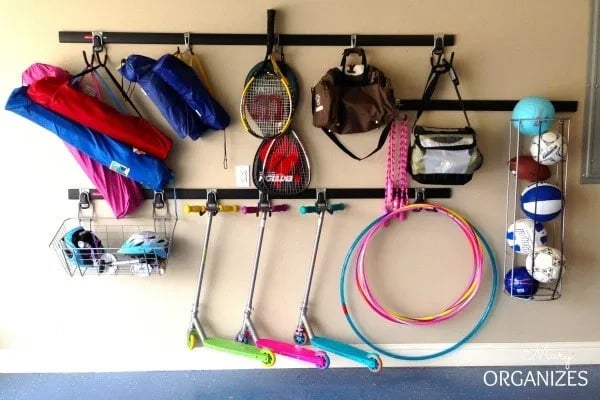 Garage Storage Racks using Wall Space from Creating Mary's Home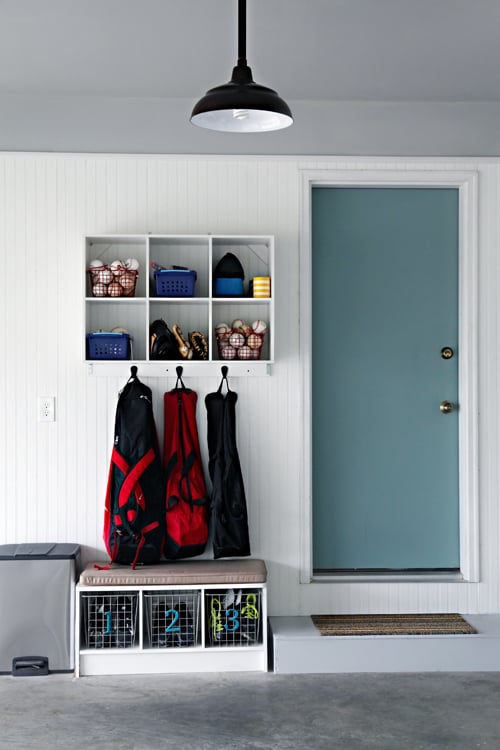 Outdoor Sports Equipment Storage from I Heart Organizing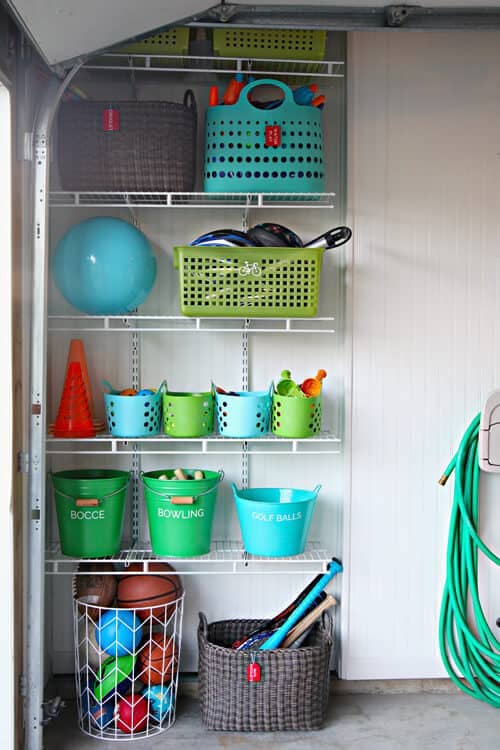 Outdoor Sports Gear Storage from I Heart Organizing
Other DIY Garage Organization Ideas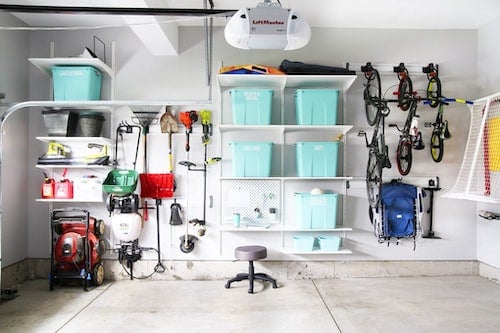 Garage Organization System with Vertical Bike Racks from Abby Lawson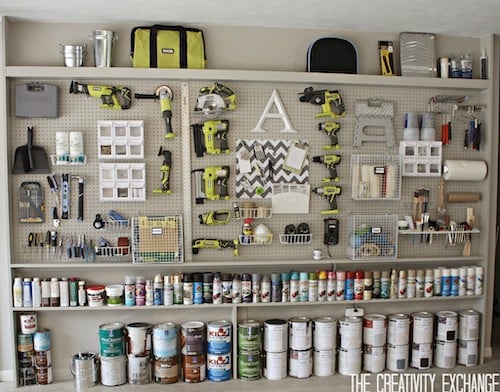 DIY Pegboard Organizer from The Creativity Exchange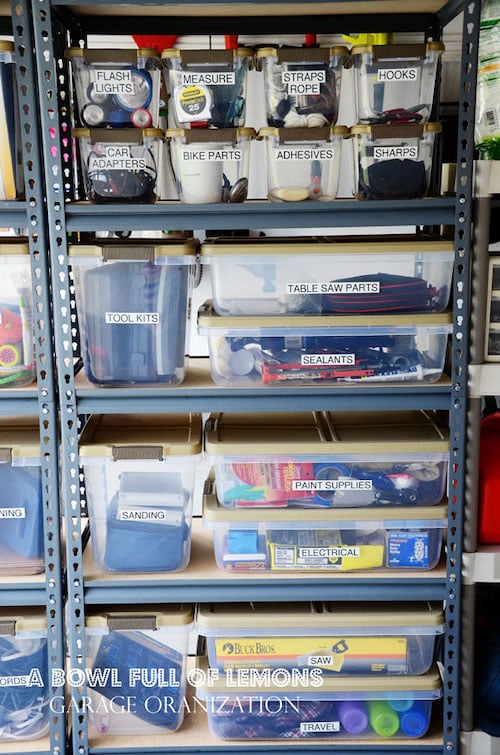 Garage Organization for Bulky Items on a Budget with Labels from A Bowl Full of Lemons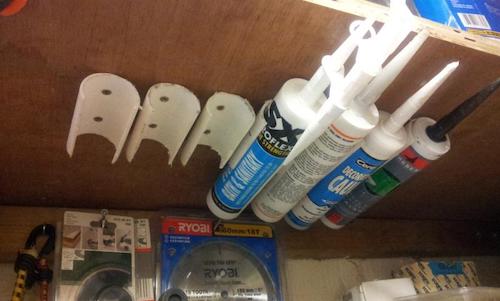 Mastic Tube Organization from DIY Not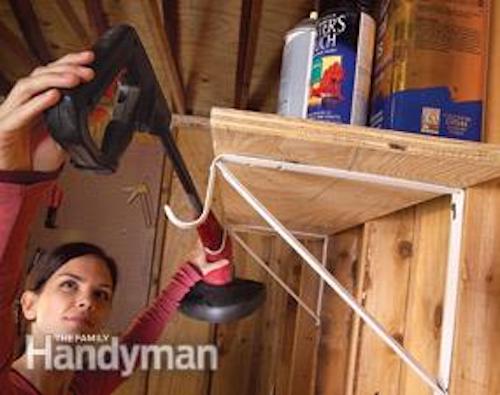 Overhead Storage Using Closet Brackets as Hooks from Family Handyman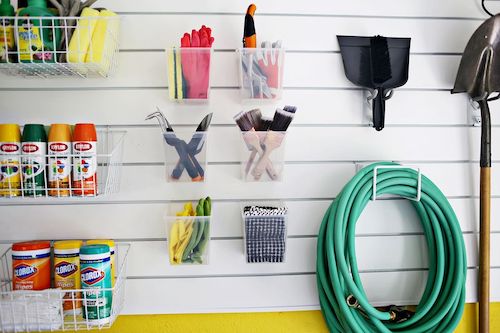 Workshop Space Organization from A Beautiful Mess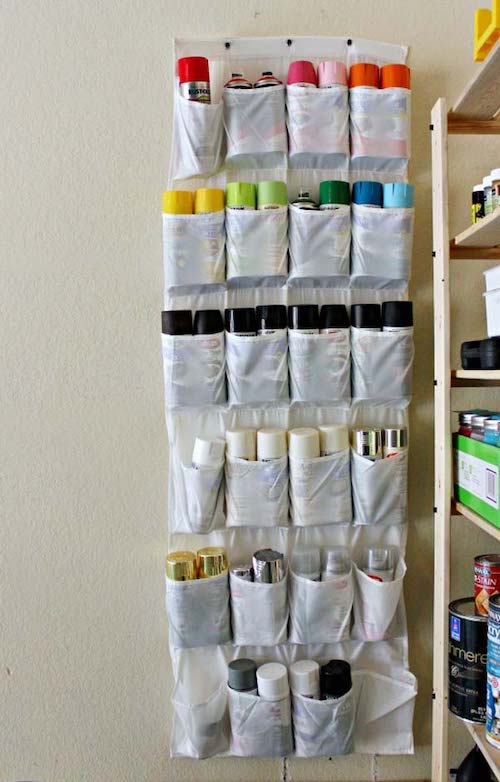 Over the Door Hanger Spray Paint Organization from Hi Sugarplum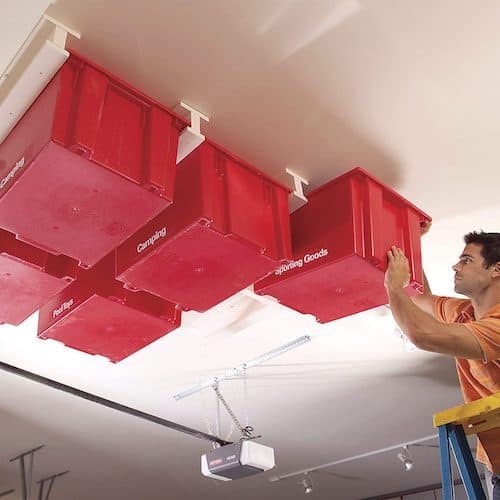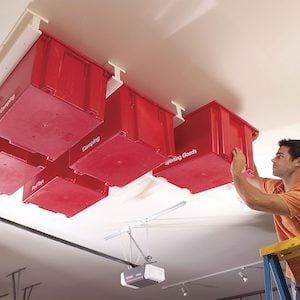 Ceiling Garage Organizing System from Family Handyman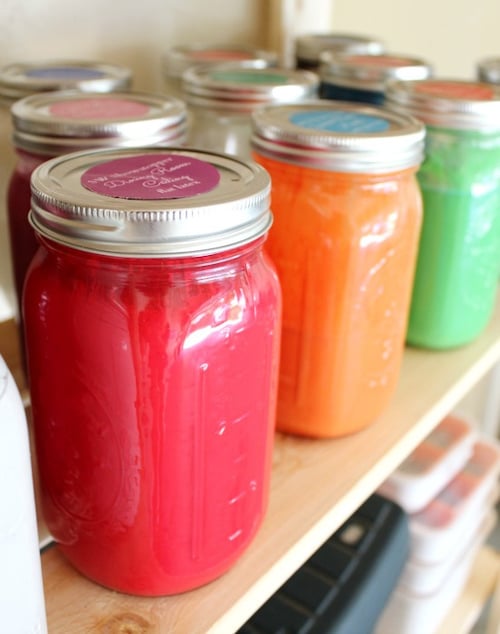 Leftover Paint Storage using Mason Jars from Hi, Sugarplum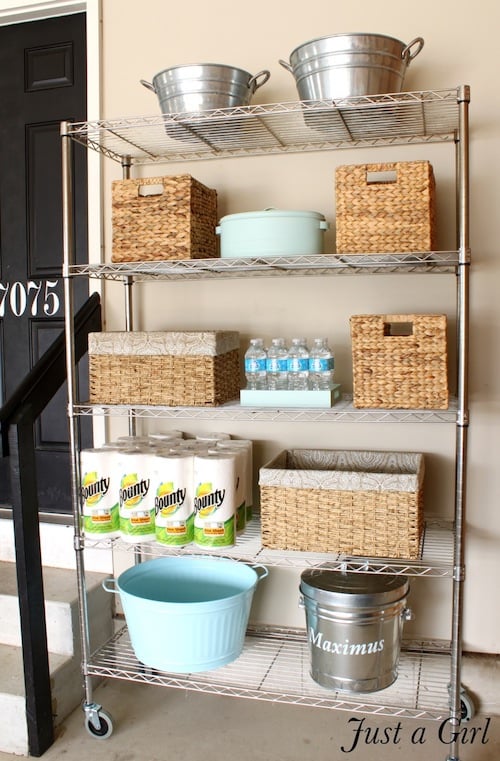 Organizing Garage Shelves from Just a Girl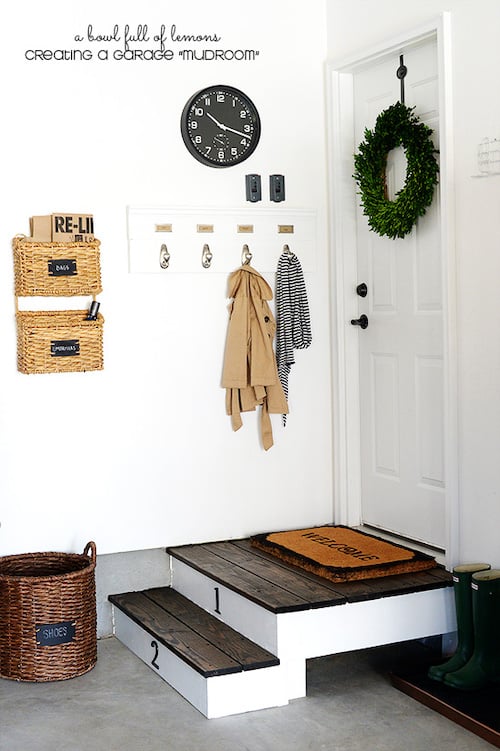 Organizing a Mudroom from A Bowl Full of Lemons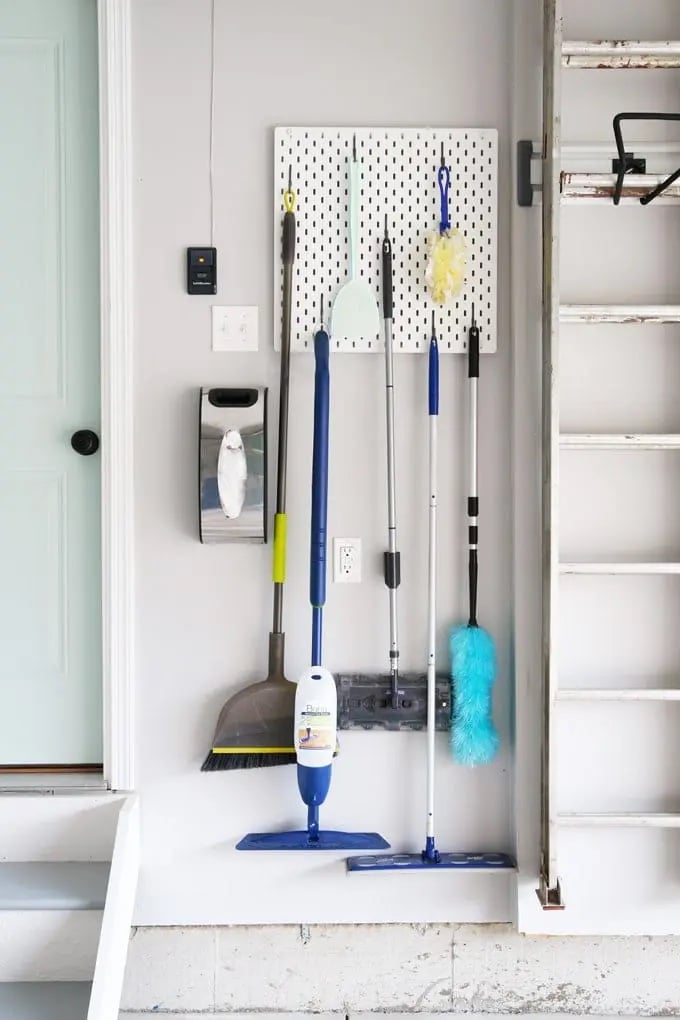 Cleaning Station Organization from Abby Lawson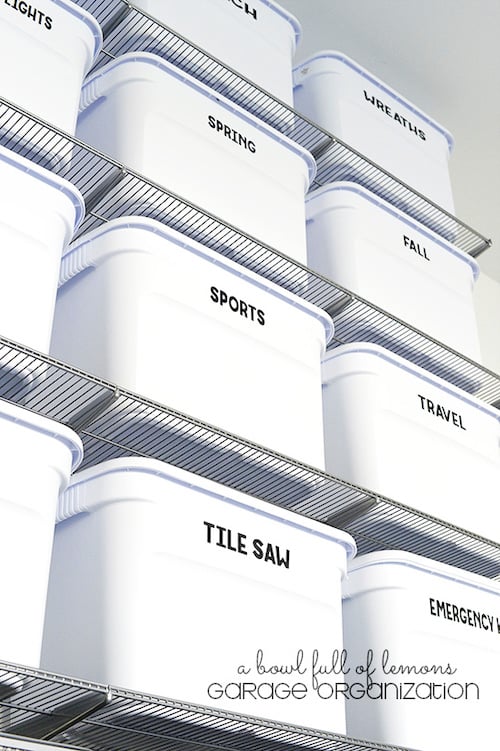 Plastic Bins Storage from A Bowl Full of Lemons
Amazon Garage Organizers

More Organizing Ideas