Give your tiered tray a makeover for the spooky season with these Halloween Tiered Tray Decor Ideas.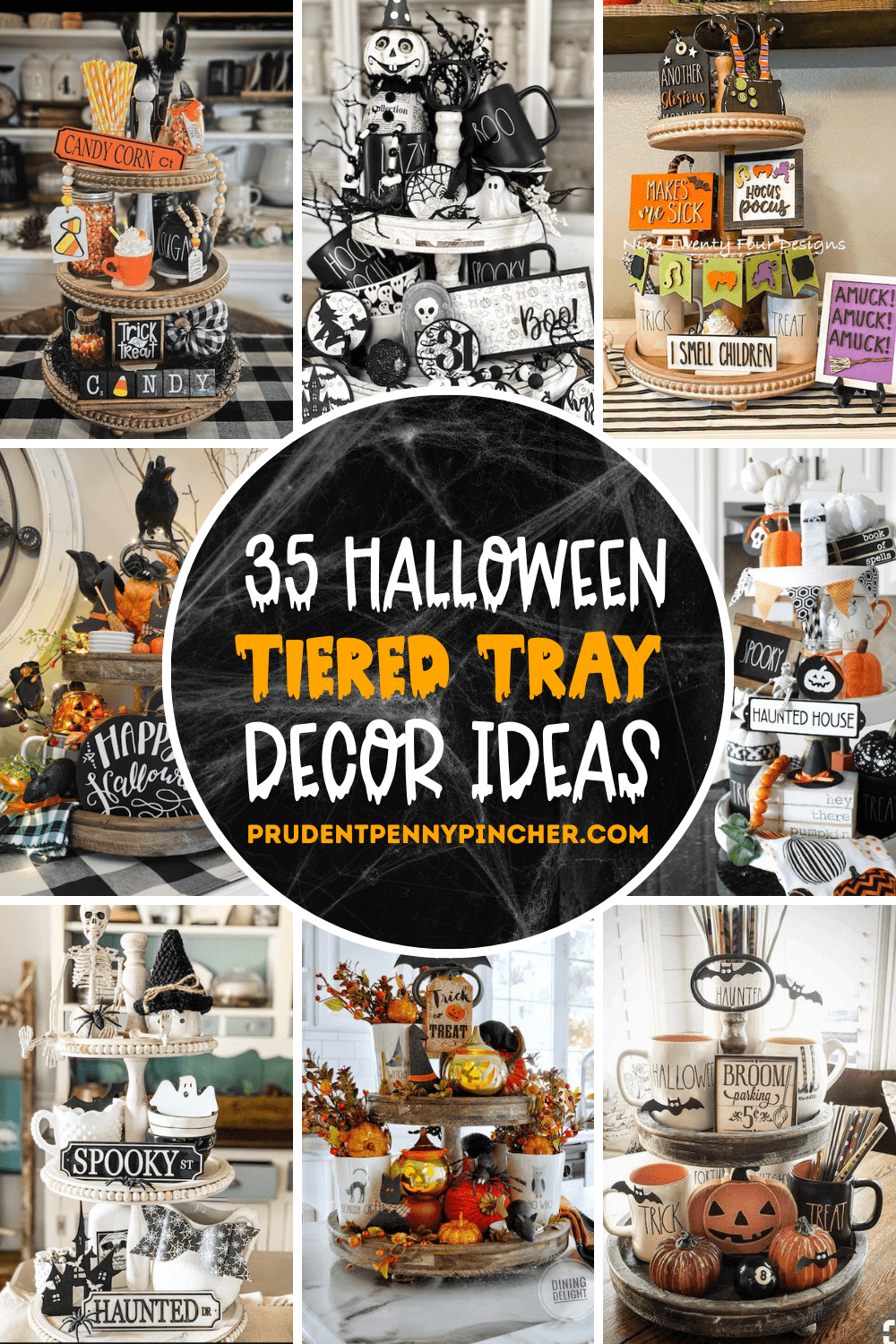 From farmhouse to rustic tiered tray style, you will find plenty of Halloween decorations for your trays! There are witches, pumpkins, candy corn, ghosts, skeletons, and many other spooktacular decor ideas for inspiration, so you are sure to find the perfect decorating idea for your home! These trays will impress your trick-or-treaters and party guests! It makes a great display and Halloween centerpiece for the living room, entryway, dining room, or even the bathroom!
Halloween Tiered Trays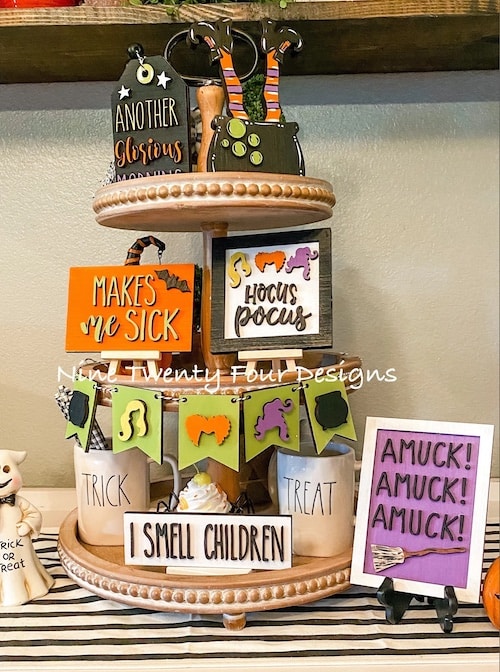 Hocus Pocus Sign Set from Etsy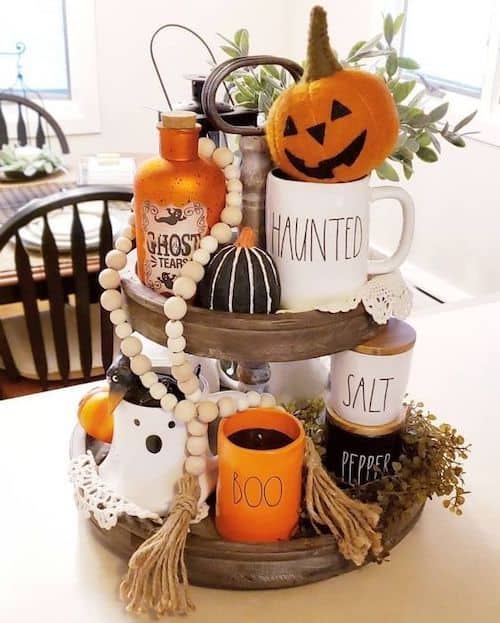 Rae Dunn Farmhouse Decor from Pinterest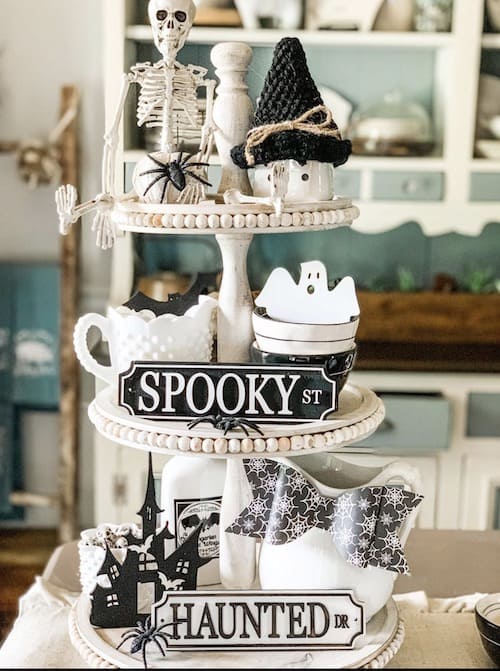 Black and White Spooky Decorations from Design Style by Marci (via Instagram)
Get the road signs on Etsy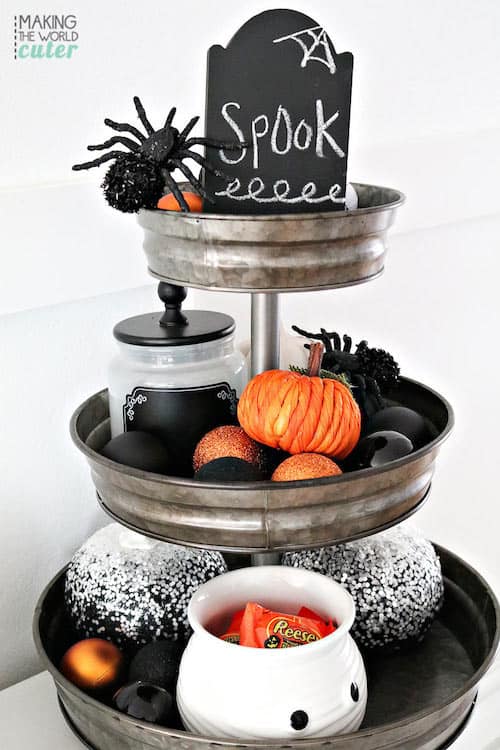 Cute Black and White Tray Decorations from Making the World Cuter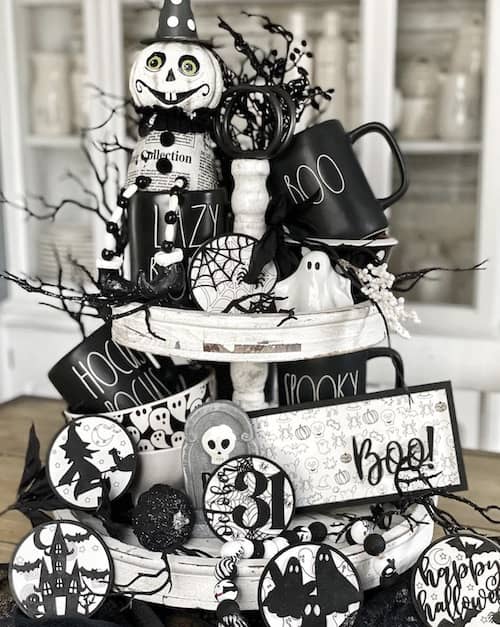 Halloween Black and White Decor from Bailey's Branches
Get the set on Etsy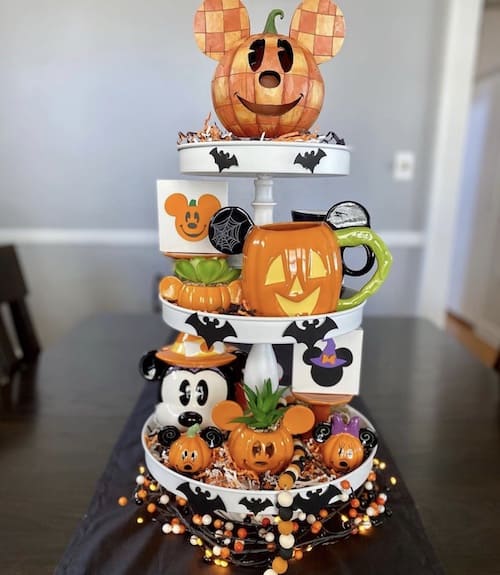 Mickey Mouse Decorations from Disney Collector (via Instagram)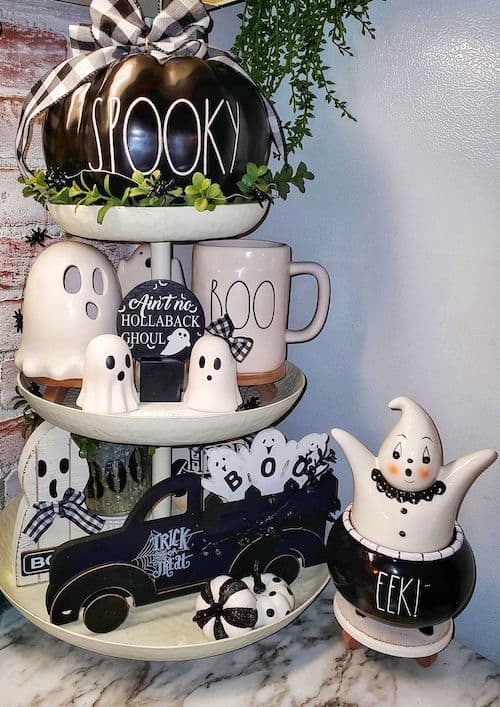 Spooky Ghost Tray Decorations (source unknown)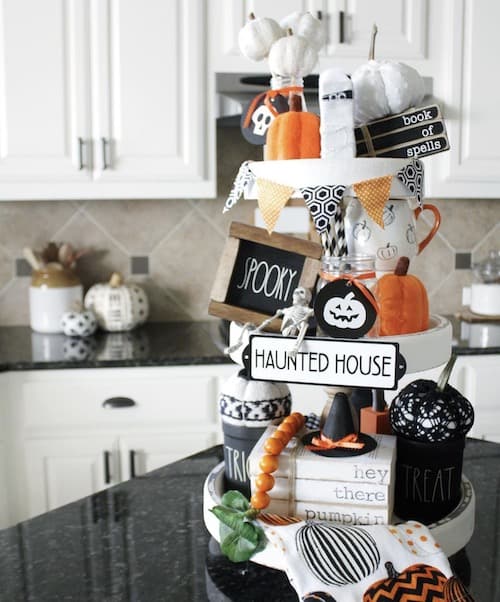 Spooky Haunted House Tiered Tray from Table for 5 Please (via Instagram)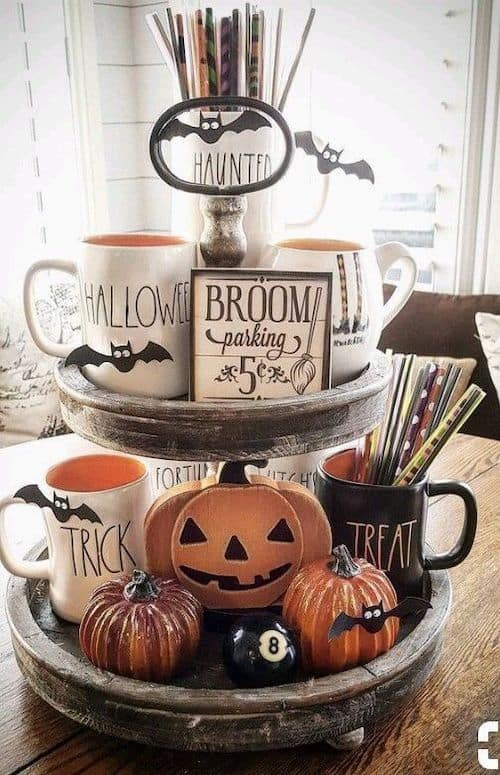 Rae Dunn Farmhouse Tiered Tray from Pinterest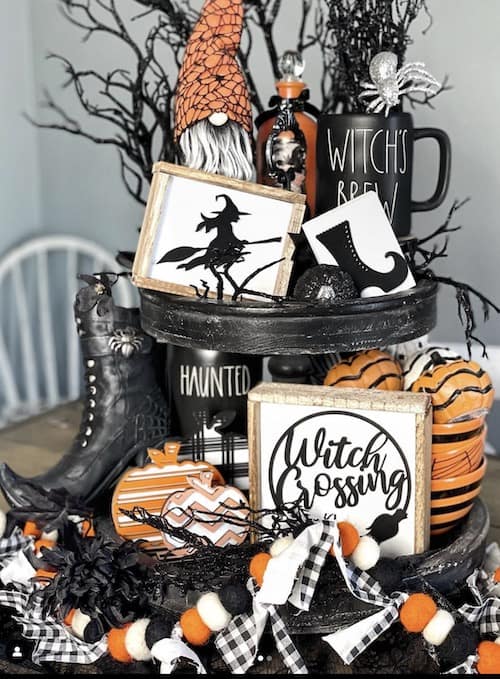 Witch Tiered Tray Decorations from Bailey's Branches (via Instagram)
Get the witch signs on Etsy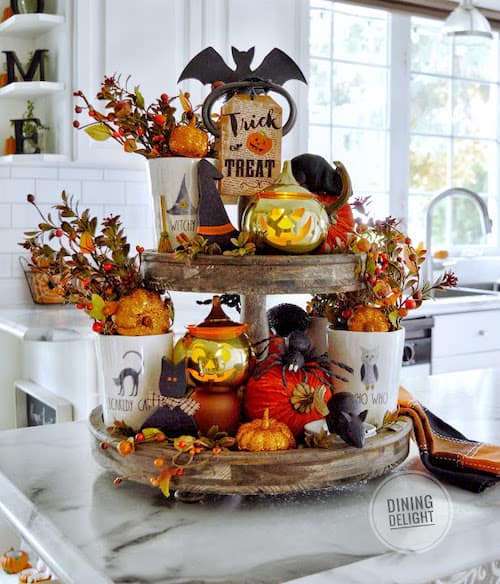 Trick or Treat Rustic Halloween Tray from Dining Delight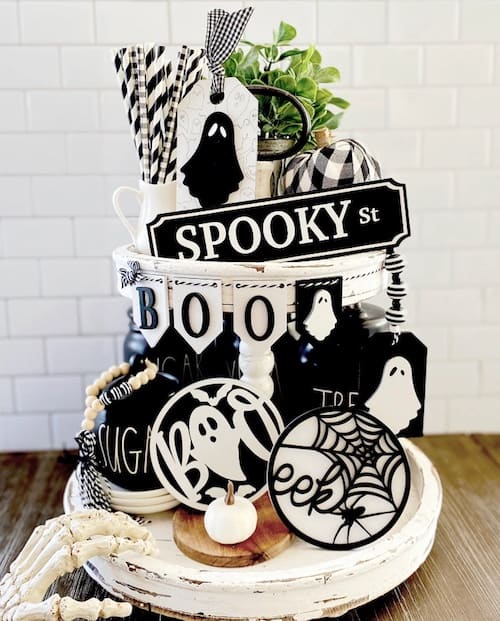 Spooky Black and White Ghost Decorations from Etsy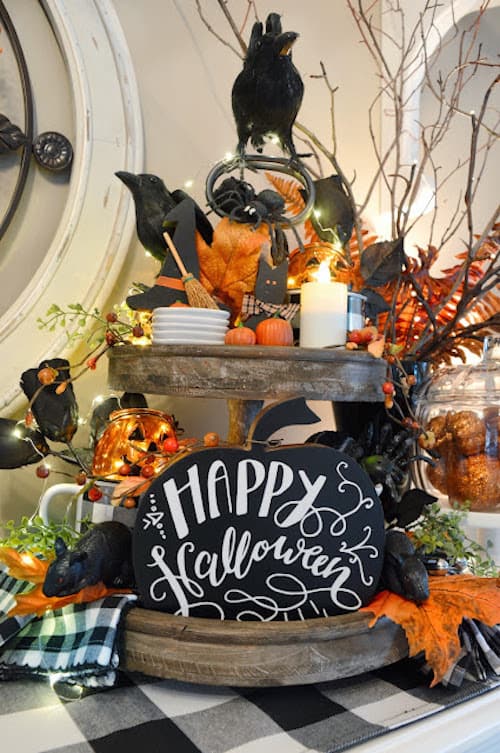 Black Crow Happy Halloween Decor from Dining Delight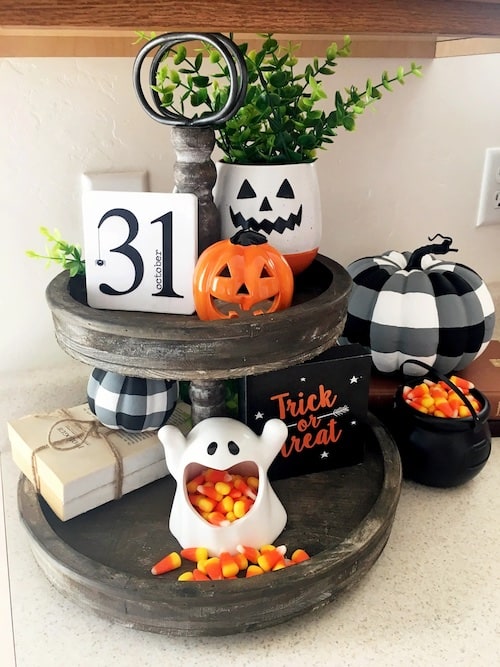 Halloween Tiered Tray Free Printable from The Love (D)welling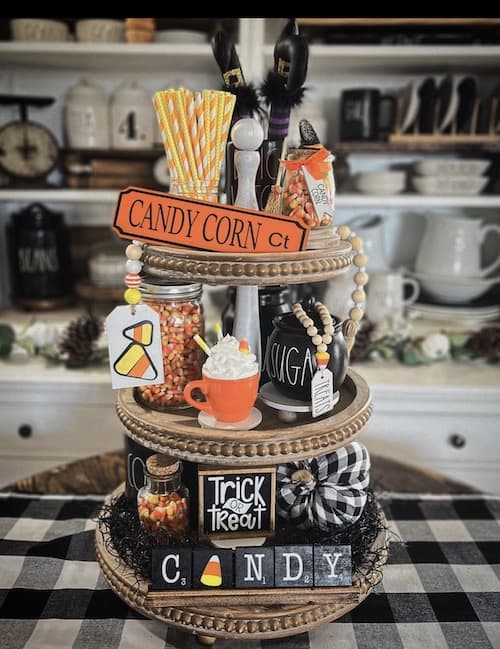 Candy Corn Themed Tray from Mel Denver (via Instagram)
Get the whole decor set on Etsy
Buy a Tiered Tray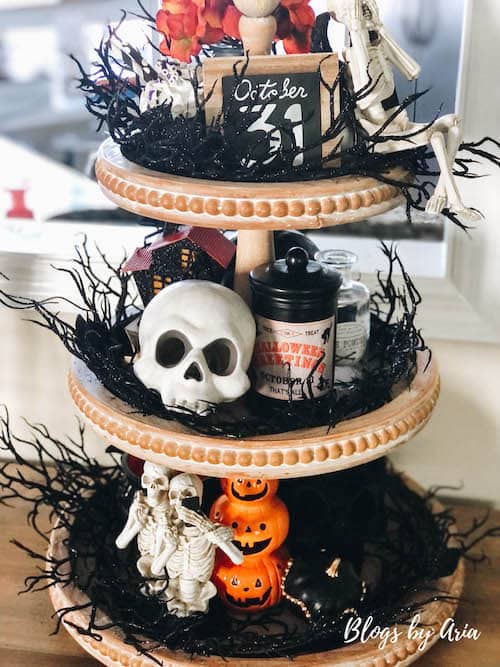 Skulls and Skeletons Themed Tiered Tray from Blogs by Aria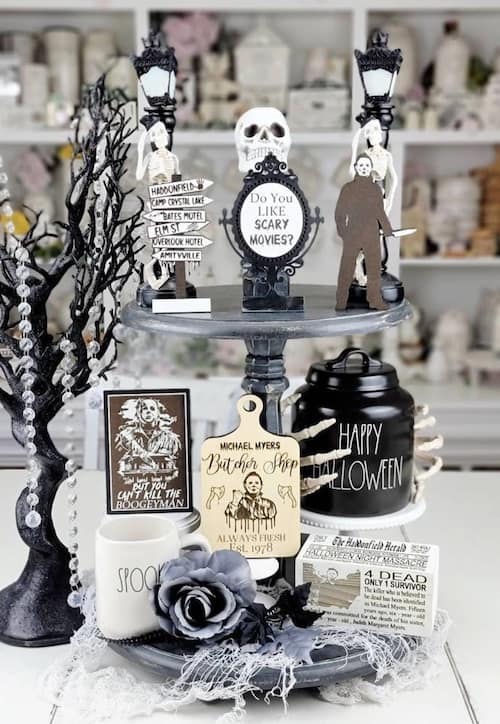 Scary Movie Themed Decor from Etsy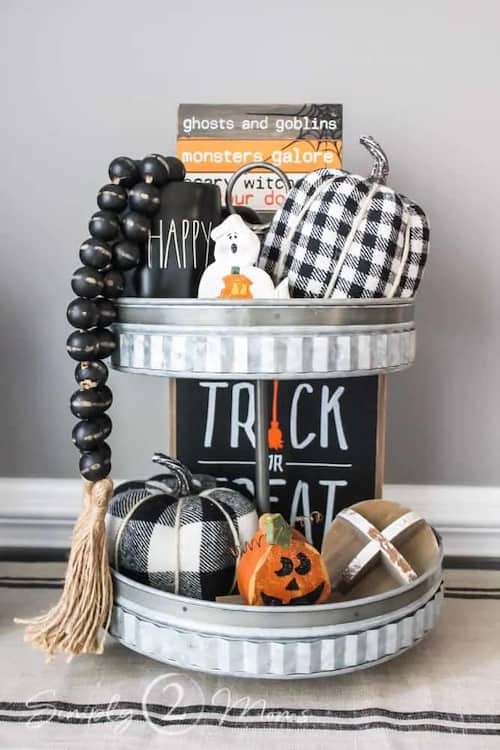 Simple Halloween Tray Styling from Simple 2 Moms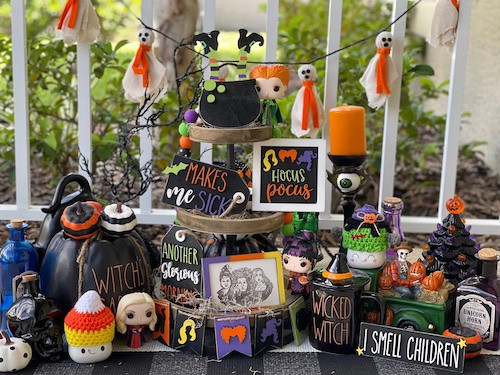 Hocus Pocus Decor for Tiered Trays from Etsy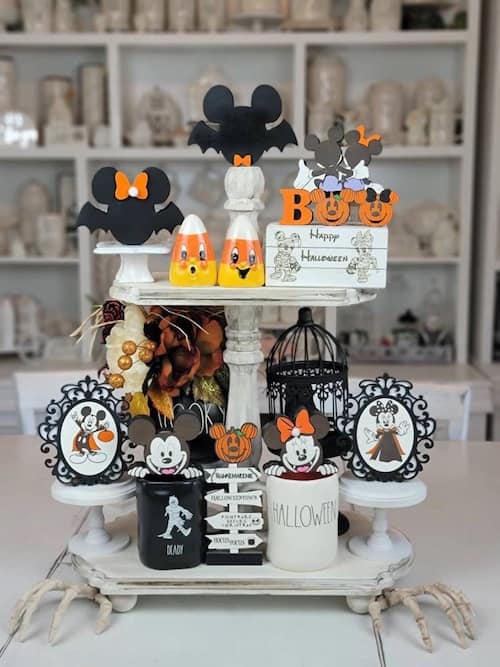 Halloween Mickey Tiered Tray from Etsy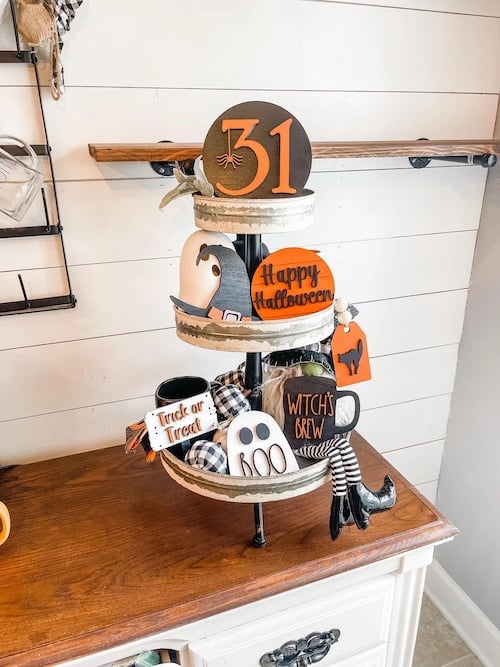 Wooden Signs from Etsy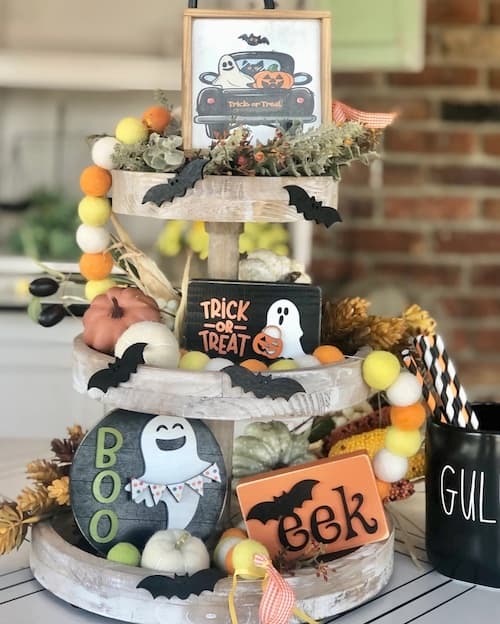 Wood Tray Halloween Decorations from Etsy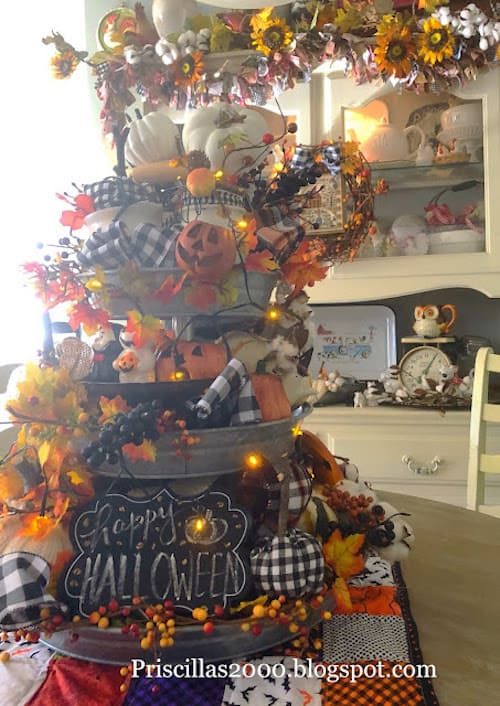 Rustic Fall and Halloween Tray Decor Idea from Priscillas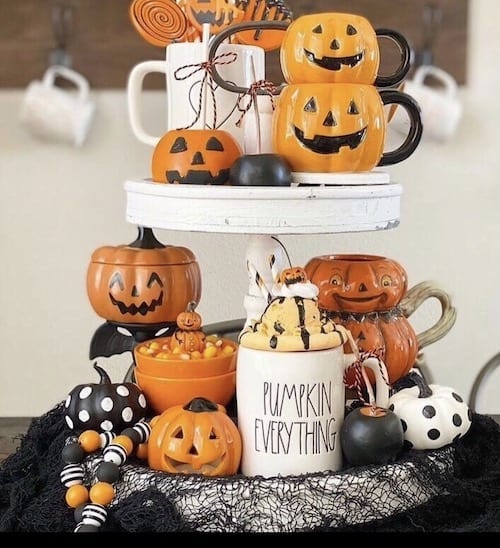 Rae Dunn and Vintage Pumpkins from The Freckled Farmhouse (via Instagram)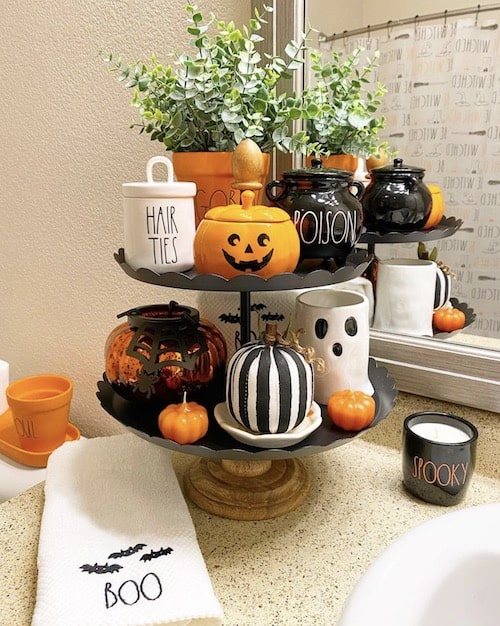 Spooky Bathroom Tray from Day Dreams Designs and Decor (via Instagram)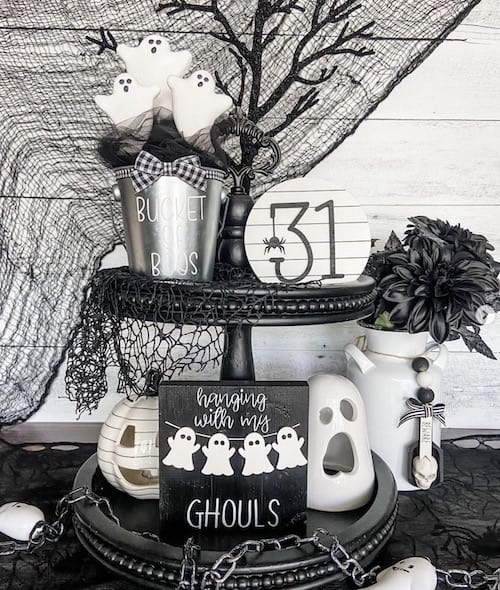 Ghost Decorations from Farm Charm Treasures (via Instagram)
Get the Bucket of Boos Decor Set on Etsy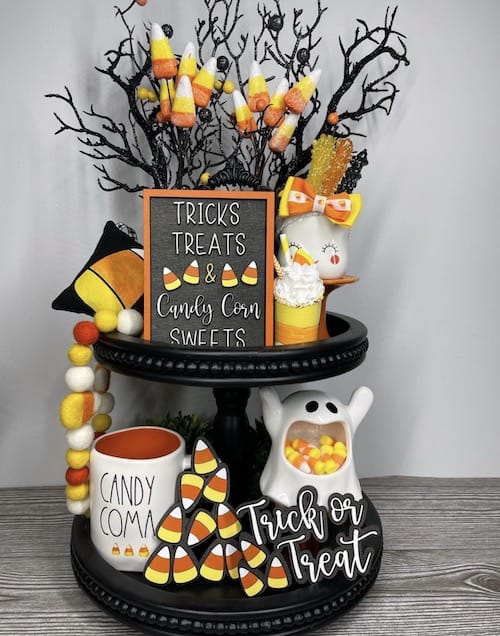 Trick or Treat Candy Corn Decor from Climbing Branches (via Instagram)
Get them on Etsy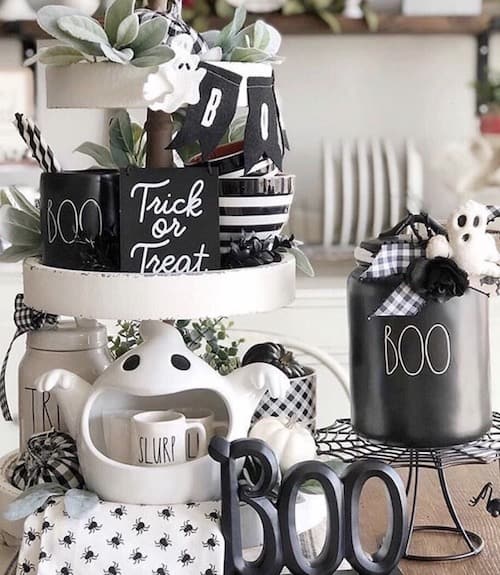 Black and White Rae Dunn Farmhouse Tray from Family Shiplap and Dunn (vis Instagram)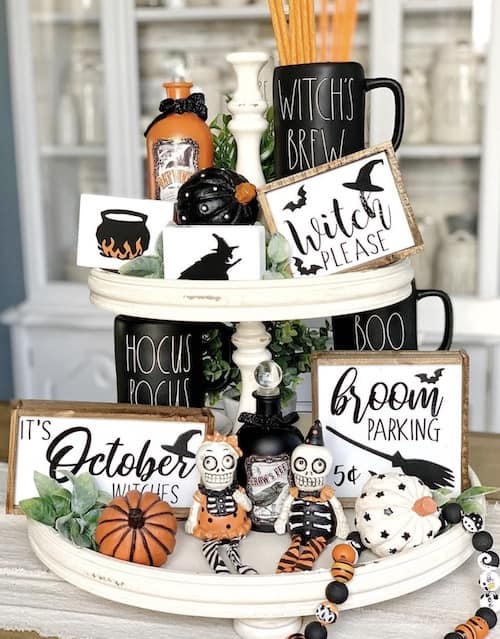 Witch-Themed Rae Dunn Tray from Bailey's Branches (via Instagram)
Get the decorations on Etsy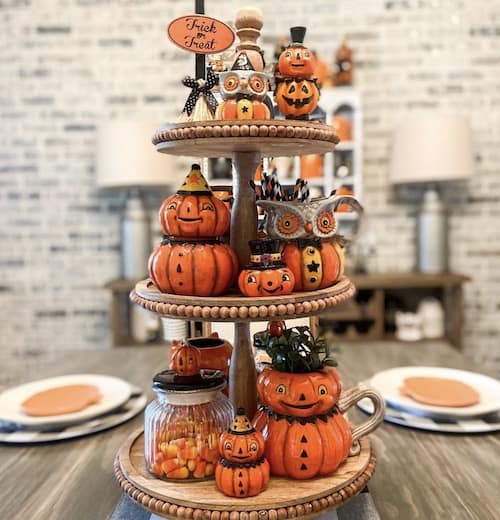 Vintage Pumpkins from The Frugal Farmhouse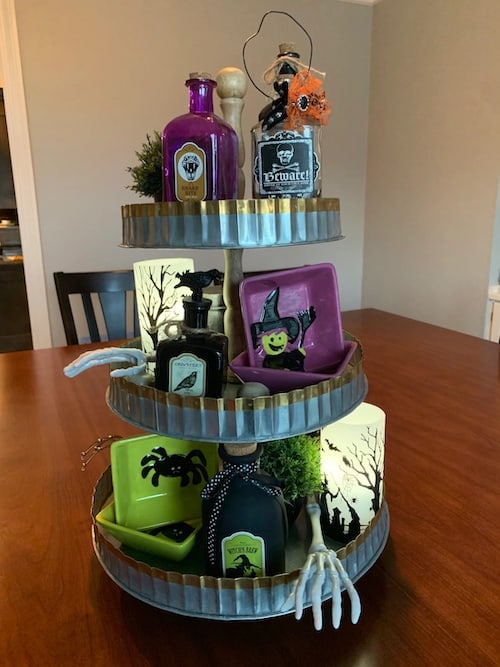 Poison Wicked Witch Themed Decor from My Inspiration Corner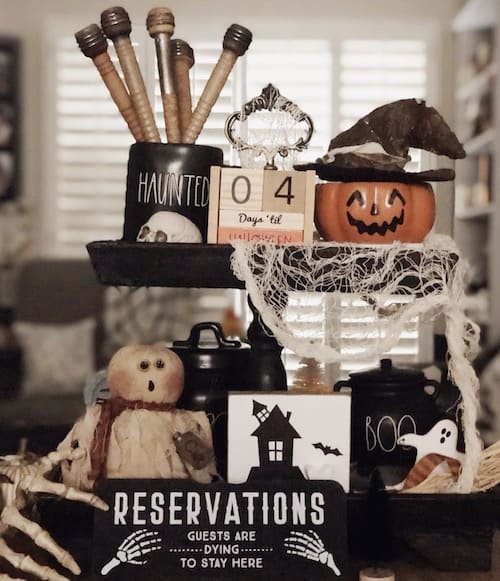 Haunted House Themed Decor from Ton of Rae Dunn (via Instagram)
Related Posts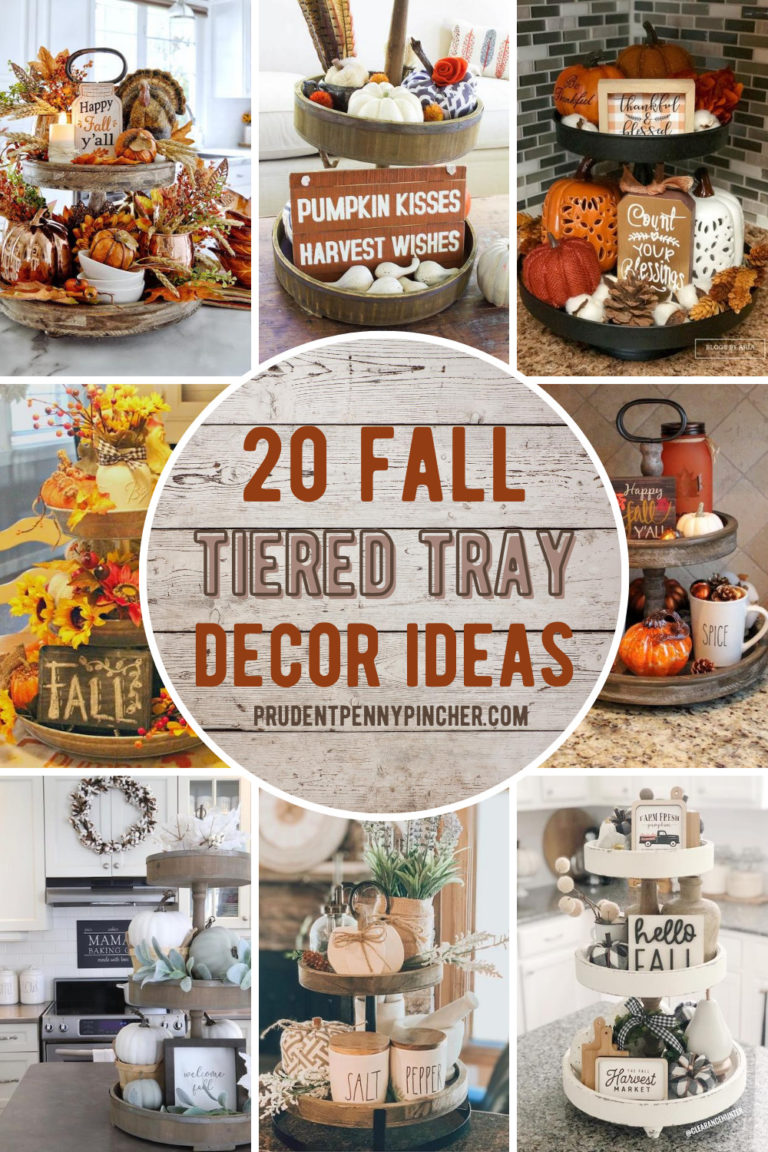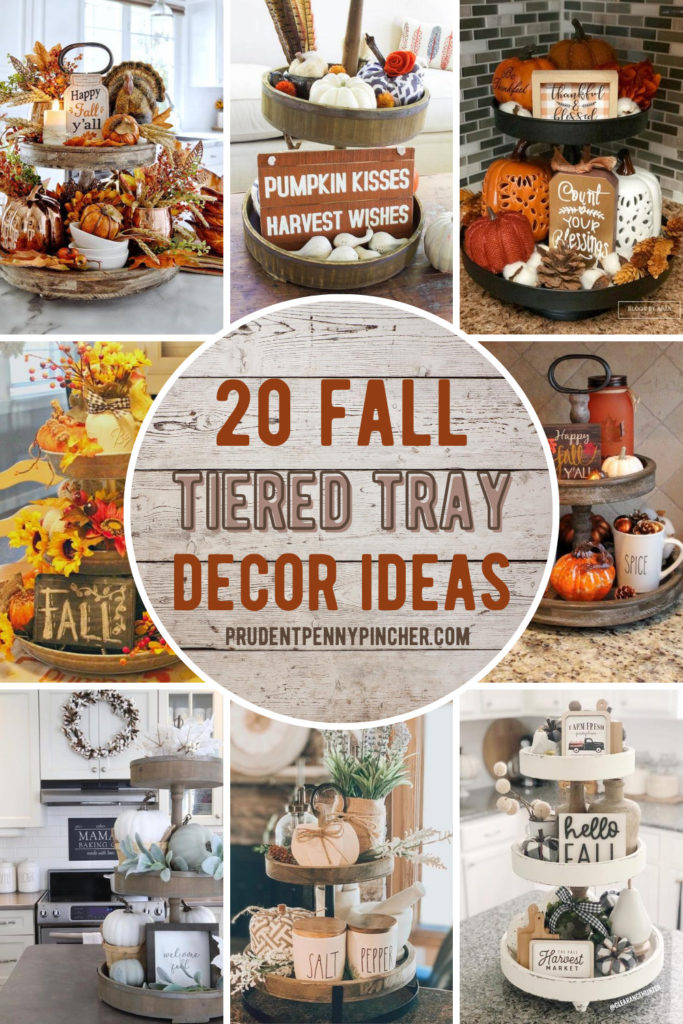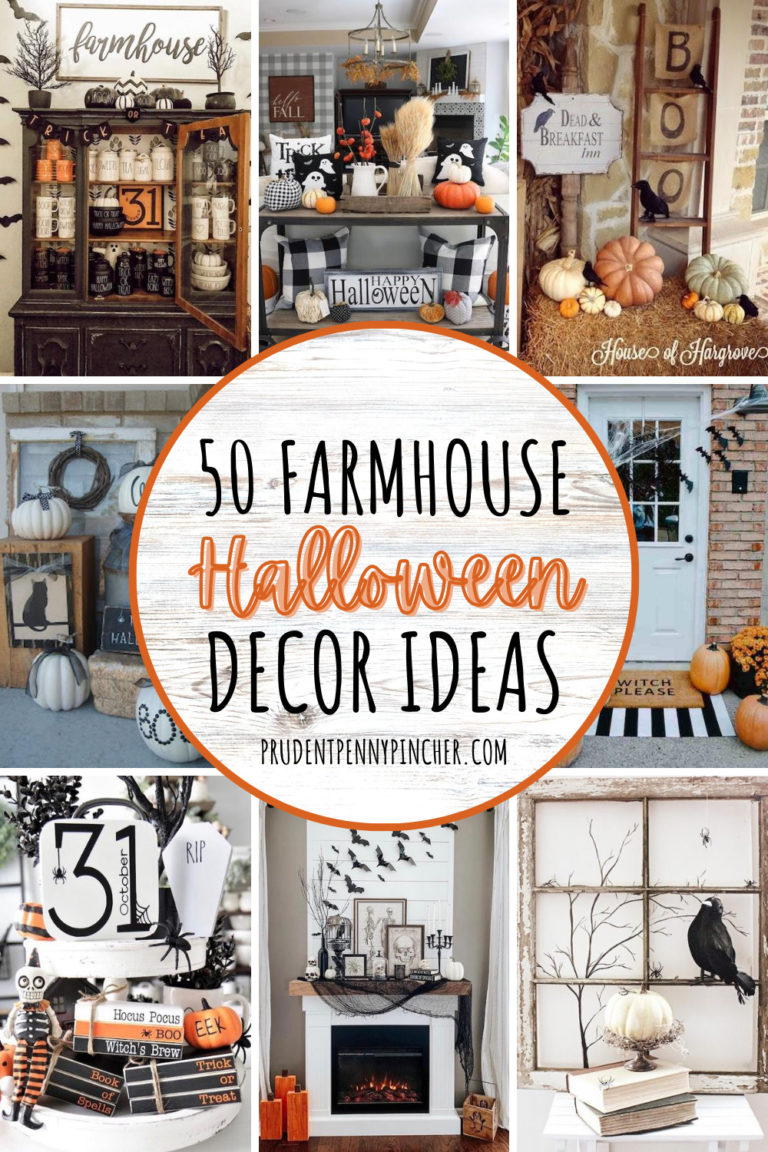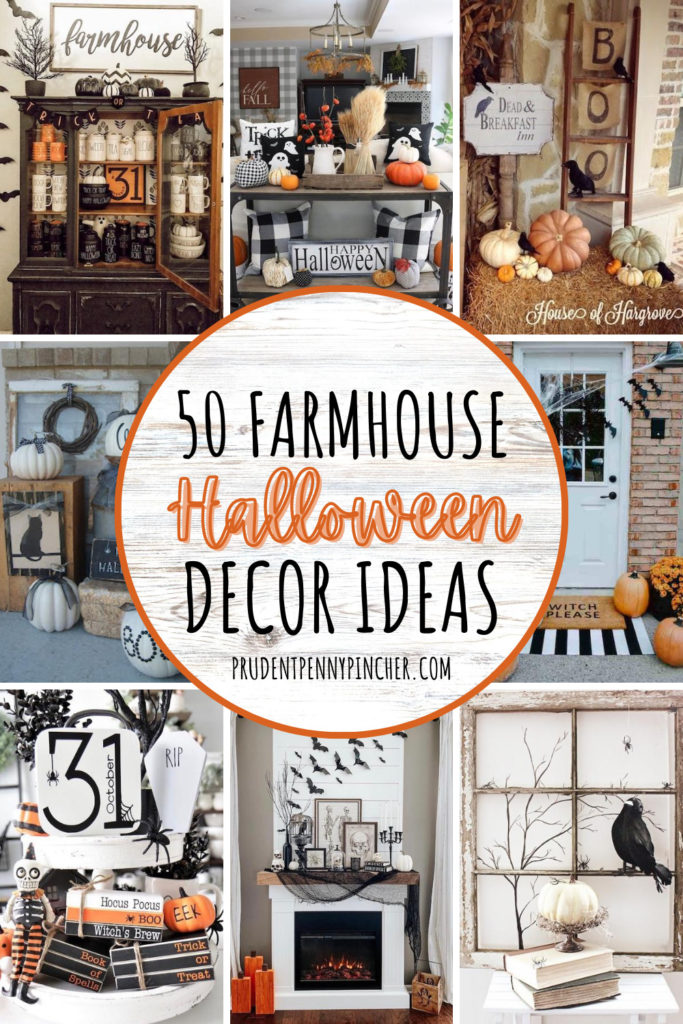 50 Farmhouse Halloween Decorations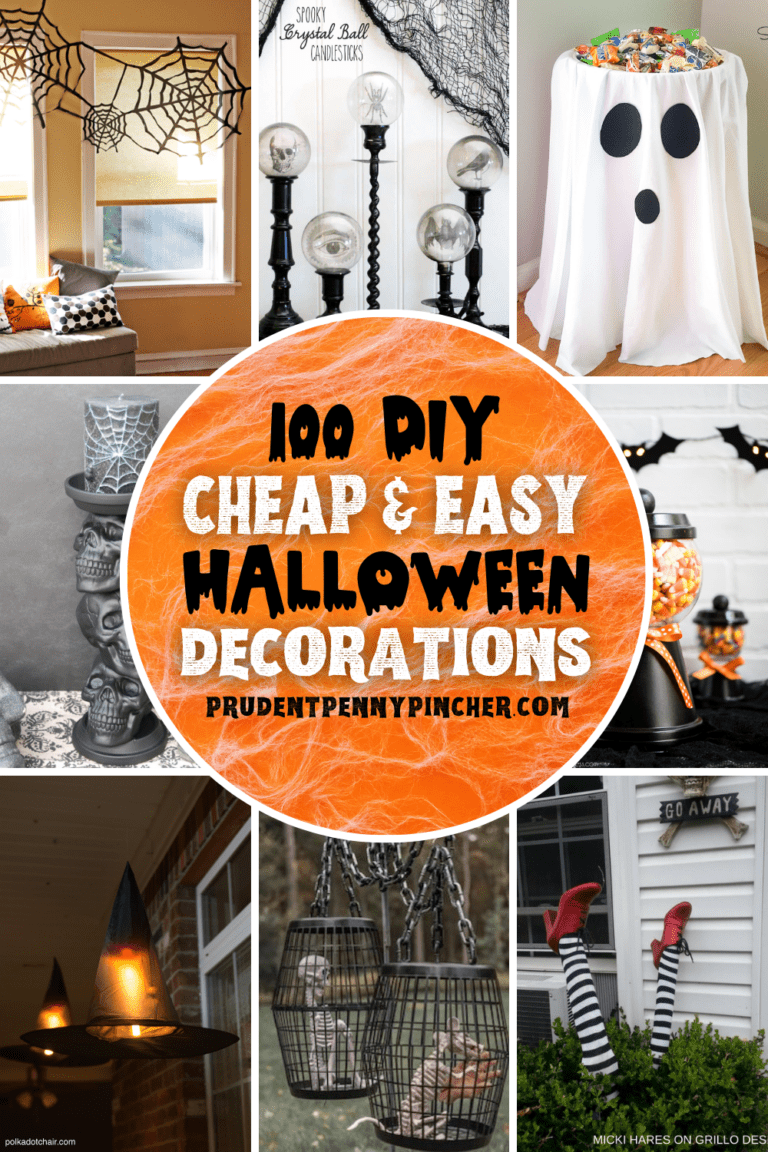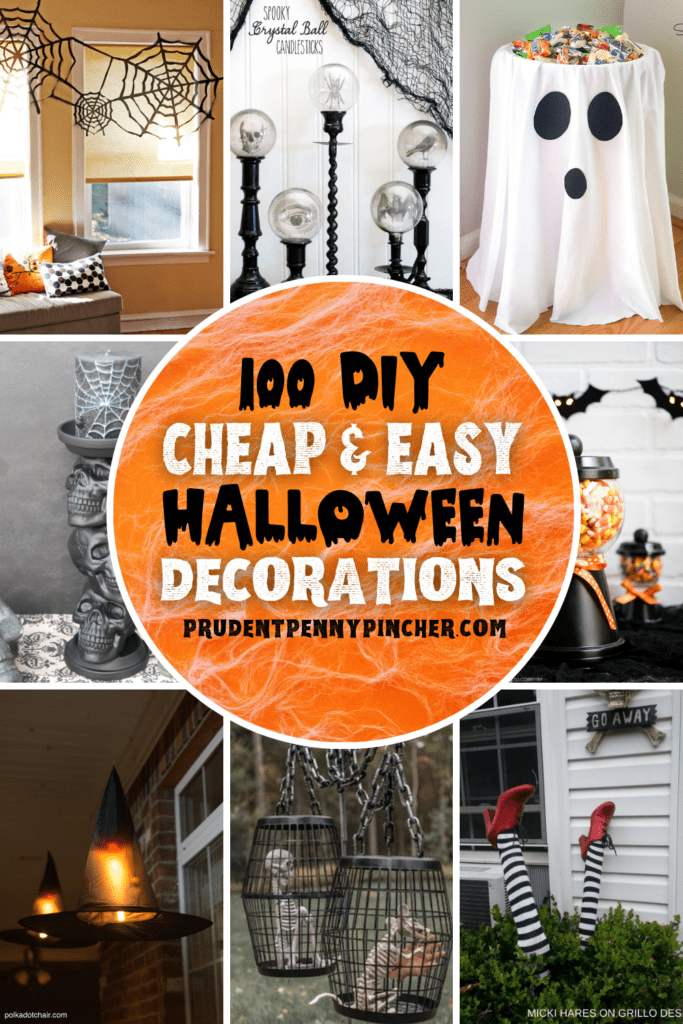 100 Cheap and Easy DIY Halloween Decorations
Looking for more Halloween ideas? Check out all my Halloween posts, which include recipes, party ideas, decorations, crafts, and more!