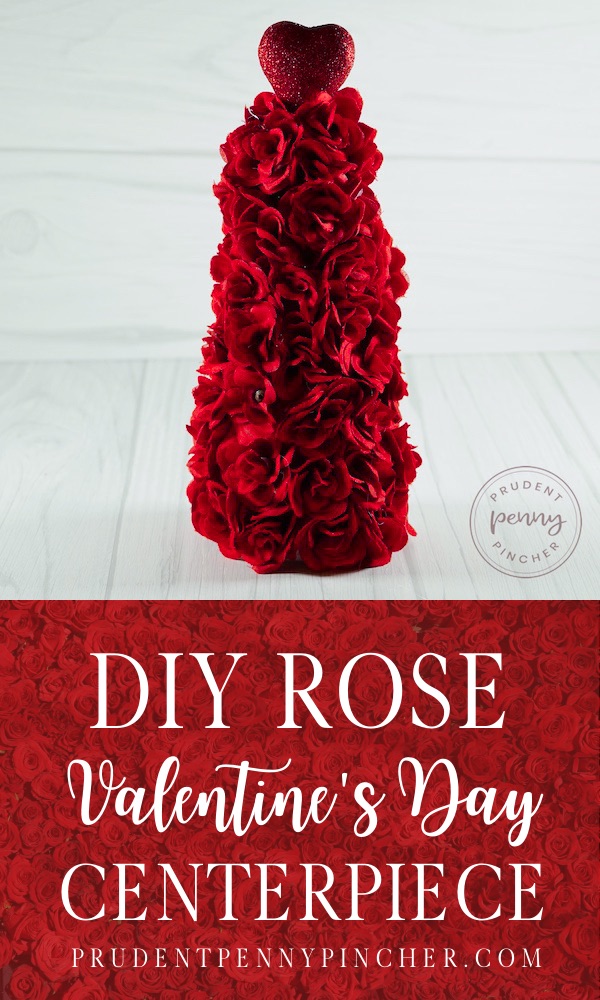 Create an elegant and classy looking Rose Valentine's Day tree. It makes a romantic and easy DIY Valentine's Day decoration or craft project. This Valentine's Day tree only requires a handful of supplies and less than 10 minutes of your time
You can get everything but the big rose bushes from Dollar Tree. I used 2.5 big bushes from Hobby Lobby that were $3 each during their 50% off florals sale. You can get similar ones at Dollar Tree, but you would probably need to double the number of those smaller $1 ones so it would end up around the same price anyway.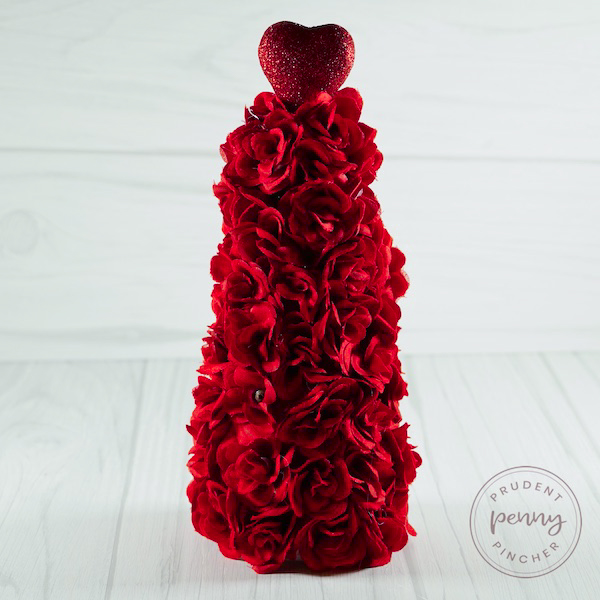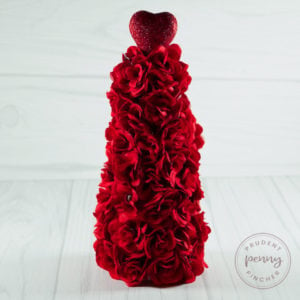 Rose DIY Valentine's Day Tree
a valentine's day decor idea using dollar tree supplies
Materials
foam cone

red acrylic paint

mini rose bushes

foam heart pick
Instructions
Paint your foam cone red and let it dry. It takes about 15 minutes to dry.

Remove the rose stems from the bushes.

Push the roses into the foam cone. You may need to dab a little hot glue on the bottom of the stem if they don't stay in place. I only had to do this for a few stubborn ones. Keep in mind, if your stems are long enough and sharp enough you may not need the glue.

Repeat this process until the tree is completely covered in roses and the foam cone is no longer visible.

Push the foam heart pick into the center of the foam cone until the stick is no longer visible.
---
Related Posts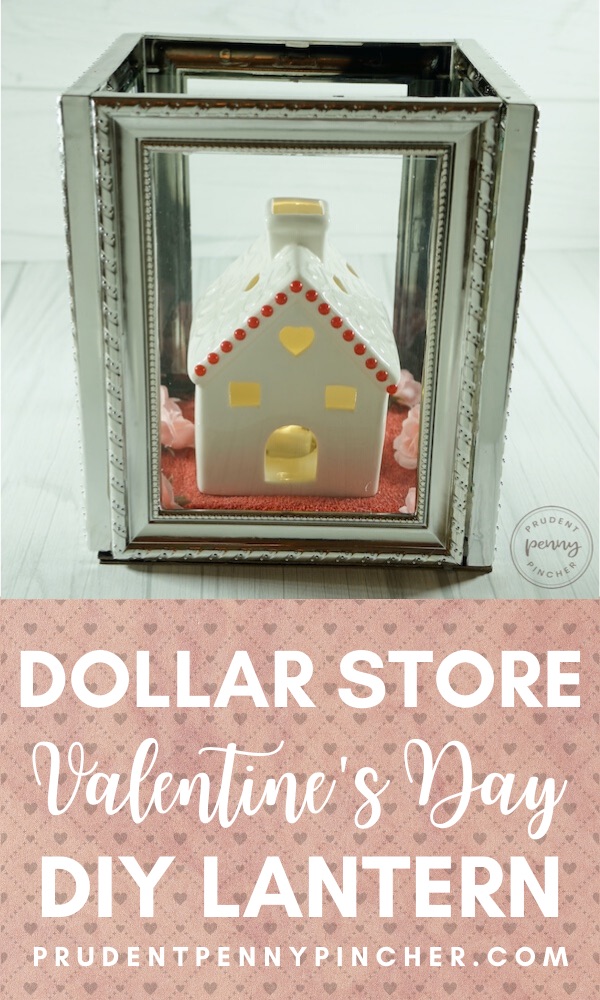 DIY Dollar Store Valentine's Day Lantern