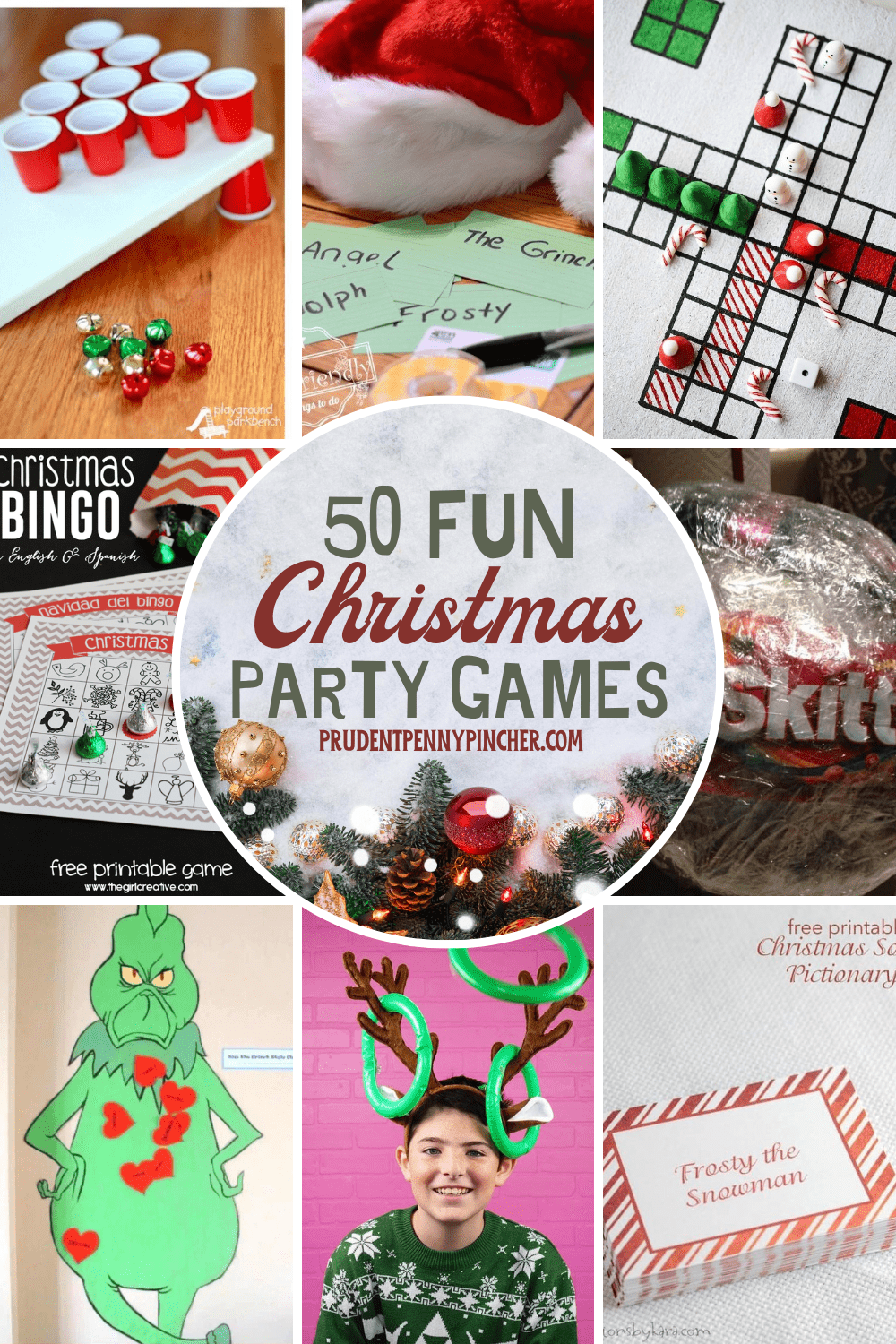 Have fun with these Christmas games for adults and kids. These party games are perfect for the whole family to play. Whether you are looking for ideas for kids, adults, families, groups, or the office, there are plenty of Christmas game ideas to choose from that are a great addition to your Christmas party. These holiday games are cheap and easy to set up.
Christmas Party Games for Adults and the Family
Printable Games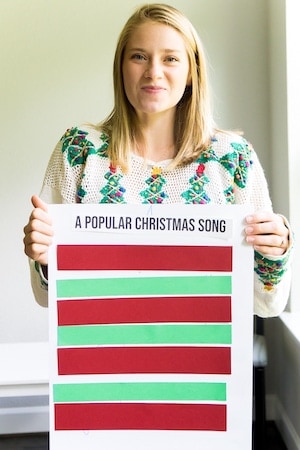 If you're looking for a fun party activity to liven up your next family gathering, look no further! Here are some free holiday Family Feud questions and answers that will have everyone laughing and competing for the top spot.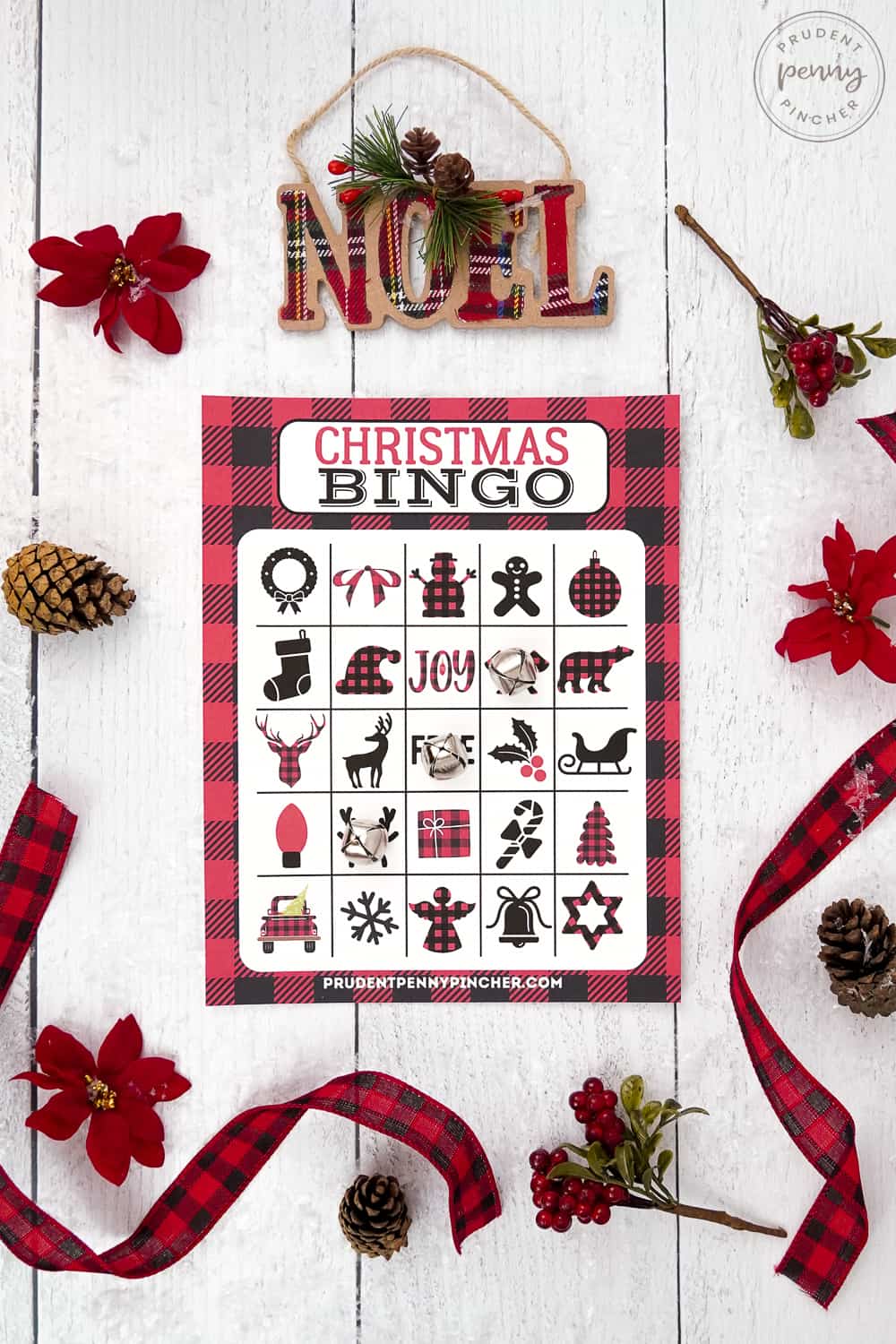 Looking for a fun and cheap way to entertain your kids and family members this holiday season? Grab these free holiday bingo printables to have some festive fun at your holiday shindig!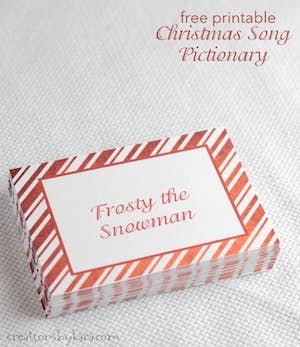 Use these printable cards to play Christmas Pictionary or charades. They are perfect for a family game night or a holiday party! It's perfect for all ages and will keep everyone entertained for hours.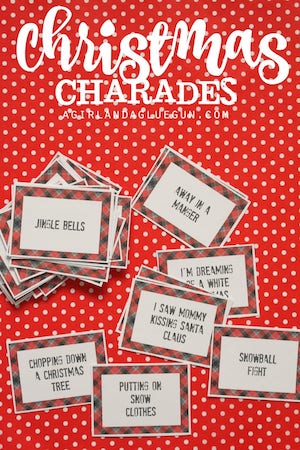 This year, why not try something different and play Christmas Charades with these free printables? It's a great way to get everyone engaged and laughing. Plus, it's easy to set up and fun for all ages!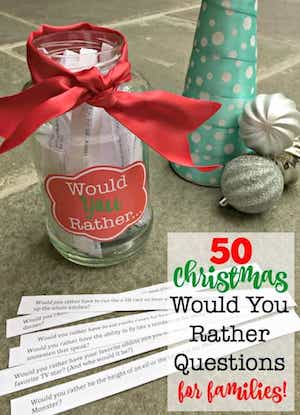 Make your family holiday party more fun with these free printable Christmas Would You Rather questions. They're sure to get everyone laughing and enjoying themselves!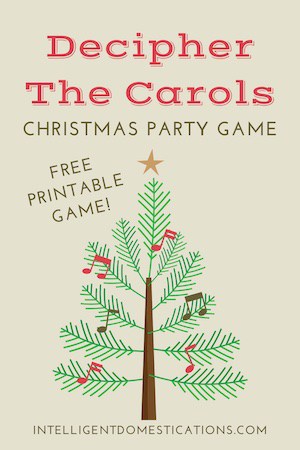 Decipher The Canticles of the Yuletide Season is a classic Christmas party game with clues to figure out what song it's describing. It is a good brainteaser that is perfect for teams.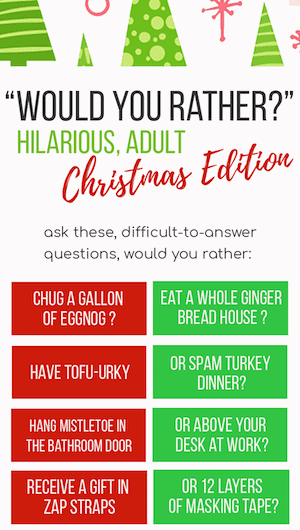 If you're looking for a new way to add fun to your Christmas celebrations, why not try out some festive Would You Rather questions? These questions are perfect for adults – they're hilarious and a little naughty.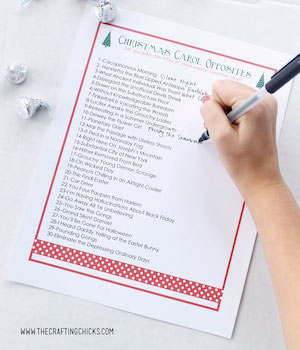 Bring this free Christmas carol opposites printable game to your next holiday shindig and watch the fun unfold. Some of the songs are pretty easy, and others might be challenging, but they will all provide some laughs!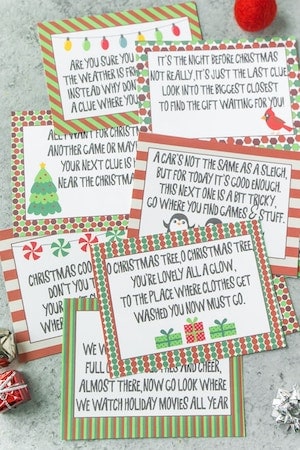 This Christmas, get your family excited to find hidden gifts around the house with this printable scavenger hunt. Simply complete each riddle and hide items in various rooms so they can be found by others on their list!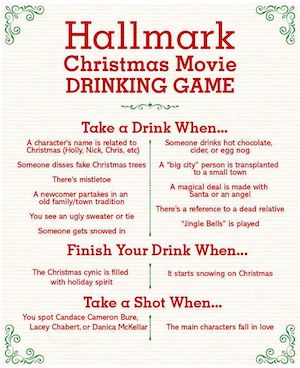 Hallmark Christmas Drinking Game (Adults Only) from Country Living
If you want to partake in a Christmas drinking game at your holiday party for adults, this is a fun game where you take a swig from your holiday drink anytime anything remotely Hallmark-y happens in your movie.
Other Holiday Games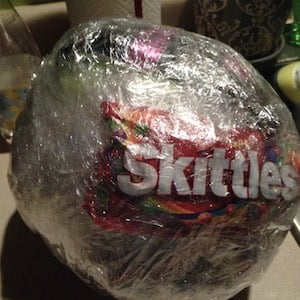 Think you have what it takes to unravel the Saran Wrap Ball? This easy-to-play game is a favorite among party guests and can be a lot of fun to play. It is perfect for all ages, and it's easy to customize in any way you want.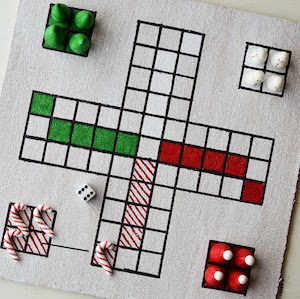 Christmas is a time for family, friends, and fun! Why not add to the fun this year by creating your own Christmas-themed board game? It's easy to do and can be a great way to get everyone in the holiday spirit.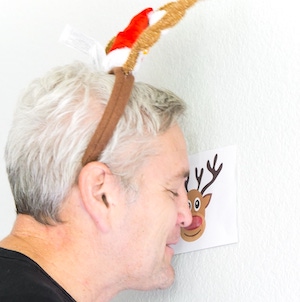 These Christmas-inspired minute-to-win-it games will have you ringing bells, rocking around Christmas trees, and rolling with laughter. The rules for this fun party game are simple – just complete the task in 60 seconds or less. They're fun, simple to play, inexpensive, and hilarious!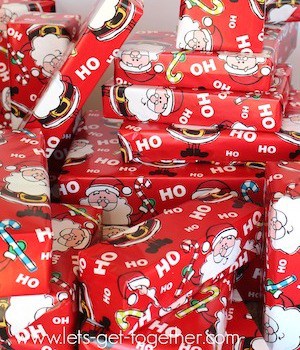 If you're looking for a crazy-fun-and-totally-epic-holiday-tradition, this one is it! It's a fantastic holiday tradition for older kids and adults especially.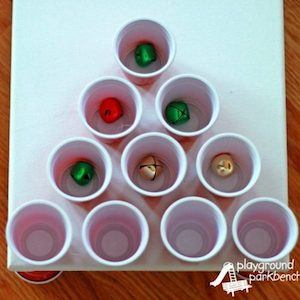 Looking for a fun way to get your guests mingling at your next holiday party? Try the jingle bell toss! This one is perfect for all ages but is especially fun for preschoolers and toddlers. Plus, it costs under $5 in supplies and only takes 5 minutes, so it's a great last-minute game.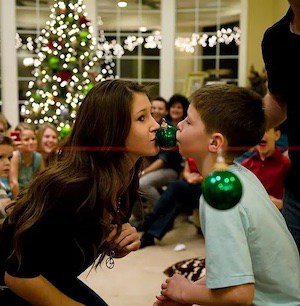 Looking for some Christmas-themed games to keep the family entertained? Minute-to-win-it games are a great option! They typically require little setup and can be played with any number of players.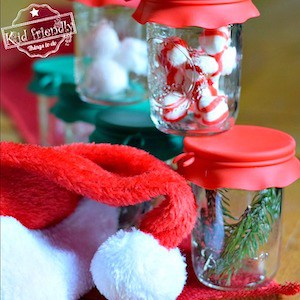 Everyone will have a blast trying to Guess the Christmas Smells! It would be so much fun to watch everyone try and guess what the item inside the jar reminds them of.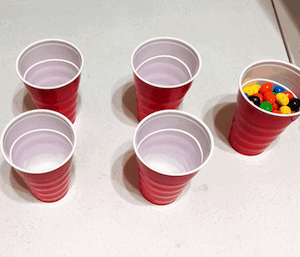 The objective of this competitive game is to correctly sort out the Skittles into various cups. This is a race competition, so whoever gets it done first wins!
Christmas Party Games for Kids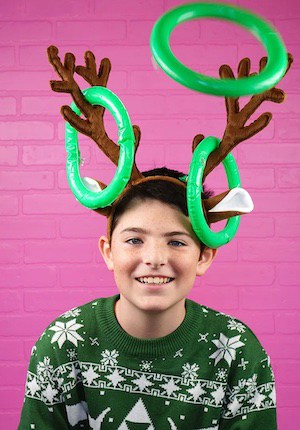 For this easy game, you choose one player to be the "reindeer" and the other players try to toss rings around the antlers in under one minute.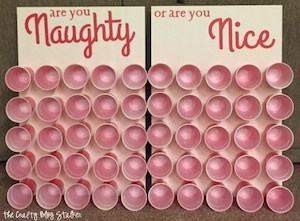 This game is to help Santa decide if you are Naughty or Nice. Punch through the tissue paper on a cup and pull out what is inside. Request that everyone read their Naughty or Nice Slip out loud. It is perfect for large groups.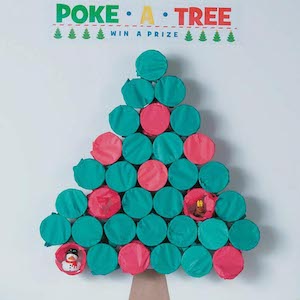 This game is a fun activity for kids to enjoy at school, home, daycare, and more. It's a fun, festive game that will keep everyone entertained.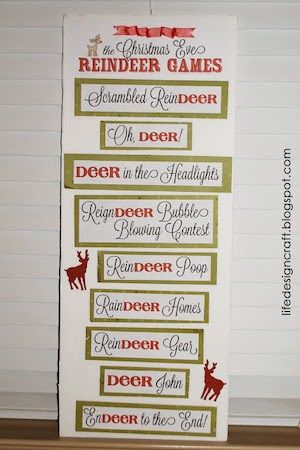 These Christmas Eve Reindeer Games are a perfect mix of interactive games for kids and adults!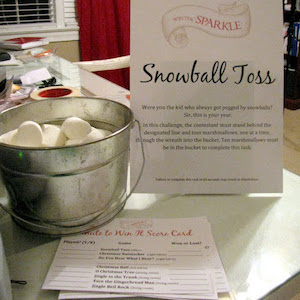 Another fun minute-to-win-it holiday game! The goal is to throw the marshmallows, one at a time, through the wreath and land at least 10 in the bucket within 60 seconds.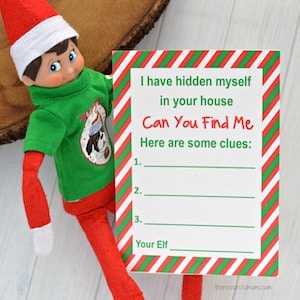 This printable hide & seek game is a fun, interactive Elf on the Shelf Activity that requires very little prep while keeping your elf shenanigans fun and interesting.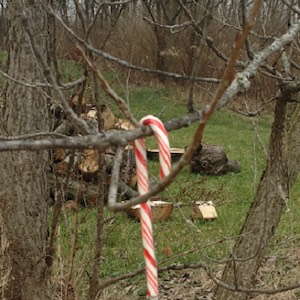 Looking for easy, family-friendly christmas activities? Send them on a candy cane hunt! This Christmas-themed scavenger hunt will get the kids laughing and giggling this holiday season.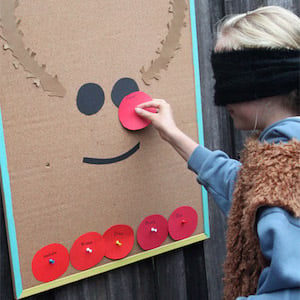 Keep the little ones entertained with these kids' holiday party activities. From Pint-the-nose-on-the-reindeer to Santa pinatas, there are tons of fun ideas here.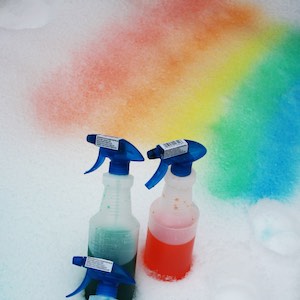 Keep things interesting by adding DIY Snow Paint to your holiday activity list. You only need three ingredients to make this paint.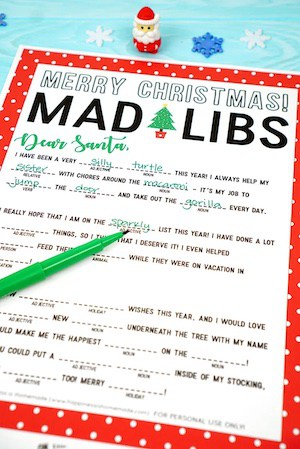 This fun free Christmas Mad Libs printable is perfect for kids of all ages. Whether you want to use it in the classroom, a holiday party, or a playgroup, this activity is sure to get everyone in the festive spirit!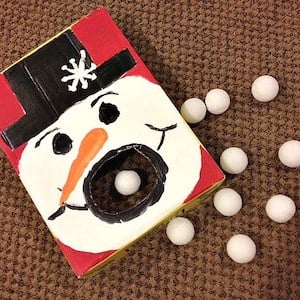 These holiday school party games include game ideas for preschool to 6th grade that you can easily organize them in between your holiday shopping and decorating.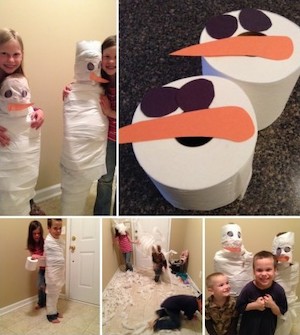 If family loves the Frozen movies, then this family fun night idea promises loads of laughter!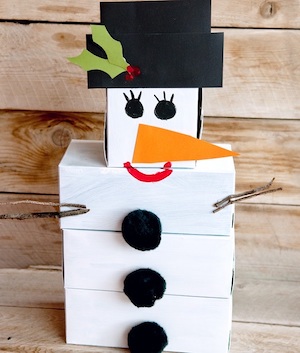 Looking for a fun Winter game for the kids? This fun Snowman bowling game for the kids is a great way to reuse boxes!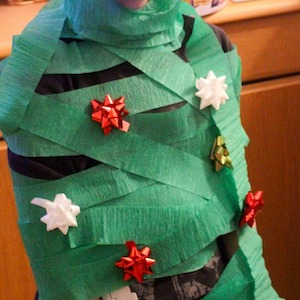 This selection of ten fun kids Christmas party games that are simple to plan and prepare and are perfect for kids of all ages and adults too. The trim and decorate the tree one often just ends in everyone in a fit of giggles!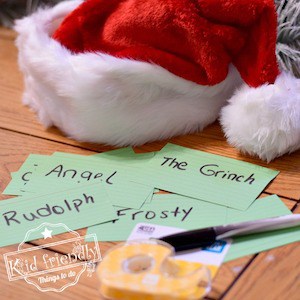 The game "Who Am I?" is a fun way for the whole family to get together and have some laughs. This simple Hedbanz game requires very little time to put together, so it's an easy activity to add to your next holiday event.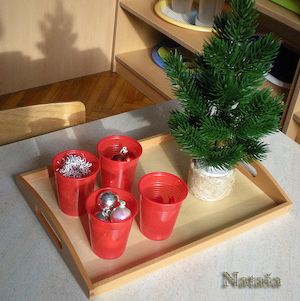 This is perfect kids activity for the holidays. Your child will have tons of fun decorating their very own mini Christmas tree!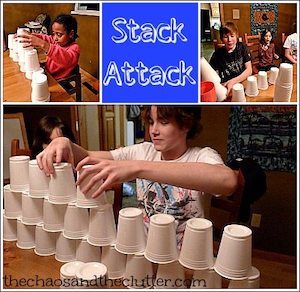 These Minute to Win It games are hilarious! They are great to play at home with the family or at your next party or group event. Fun for all ages!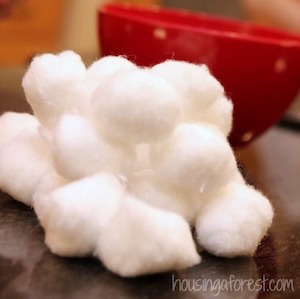 Ready for one of our favorite holiday Minute to Win it Games? For this simple indoor game, you can shovel snow with out going outside. Like all Minute to Win it Games you only have 60 seconds to complete the challenge!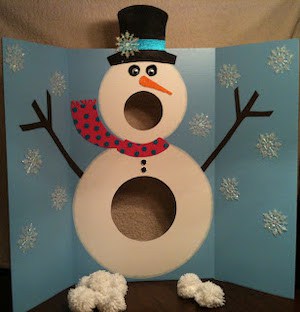 The object of this winter game is to have the children take turns throwing the snowballs at the snowman trying to make it through one of the holes. This easy-to-play game is perfect for all ages, and it's a great way to get into the holiday spirit.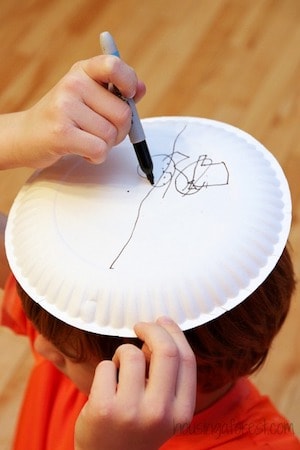 This simple winter game is so much fun. Plus, it's easy to play, and perfect for a large crowd, a school classroom or a simple family night.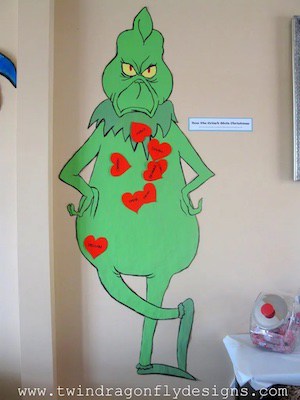 This Grinch activity is perfect for the classroom or a grinch themed christmas party with the family and comes with a free printable to download.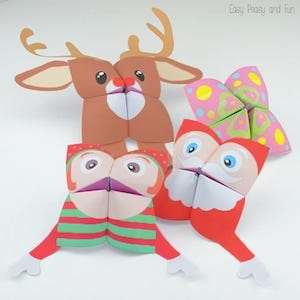 These printable Cootie Catchers are the perfect way to keep your child entertained while you prefer Christmas dinner!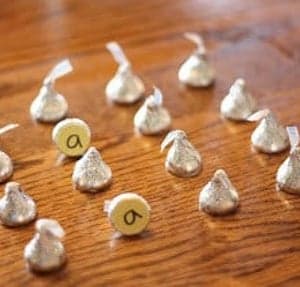 Play this fun memory game with your family during the holidays! It's a great way to get in the Christmas spirit and spend time together. Plus, it can be pretty challenging to match them!
Related Posts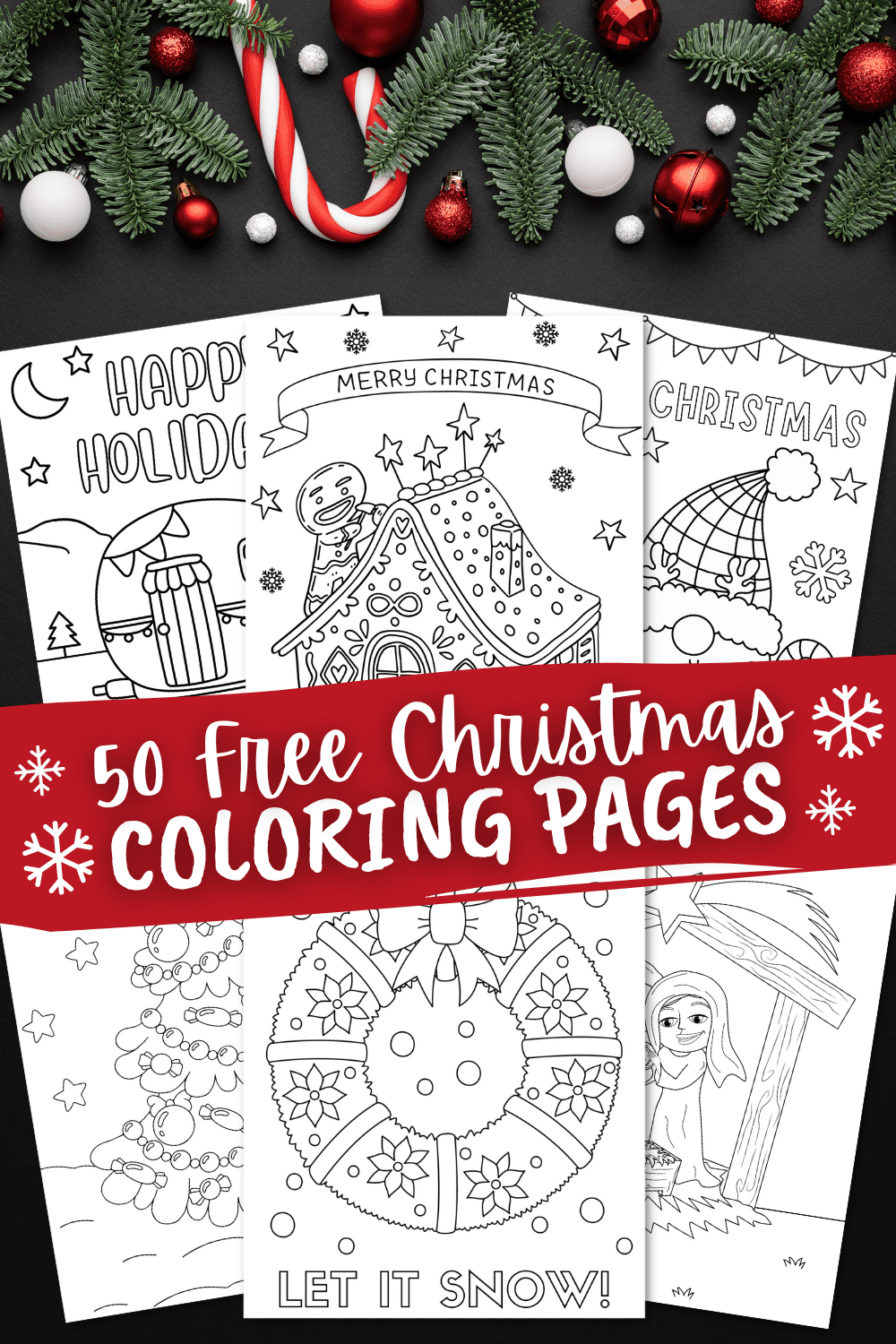 50 Free Christmas Coloring Pages for Kids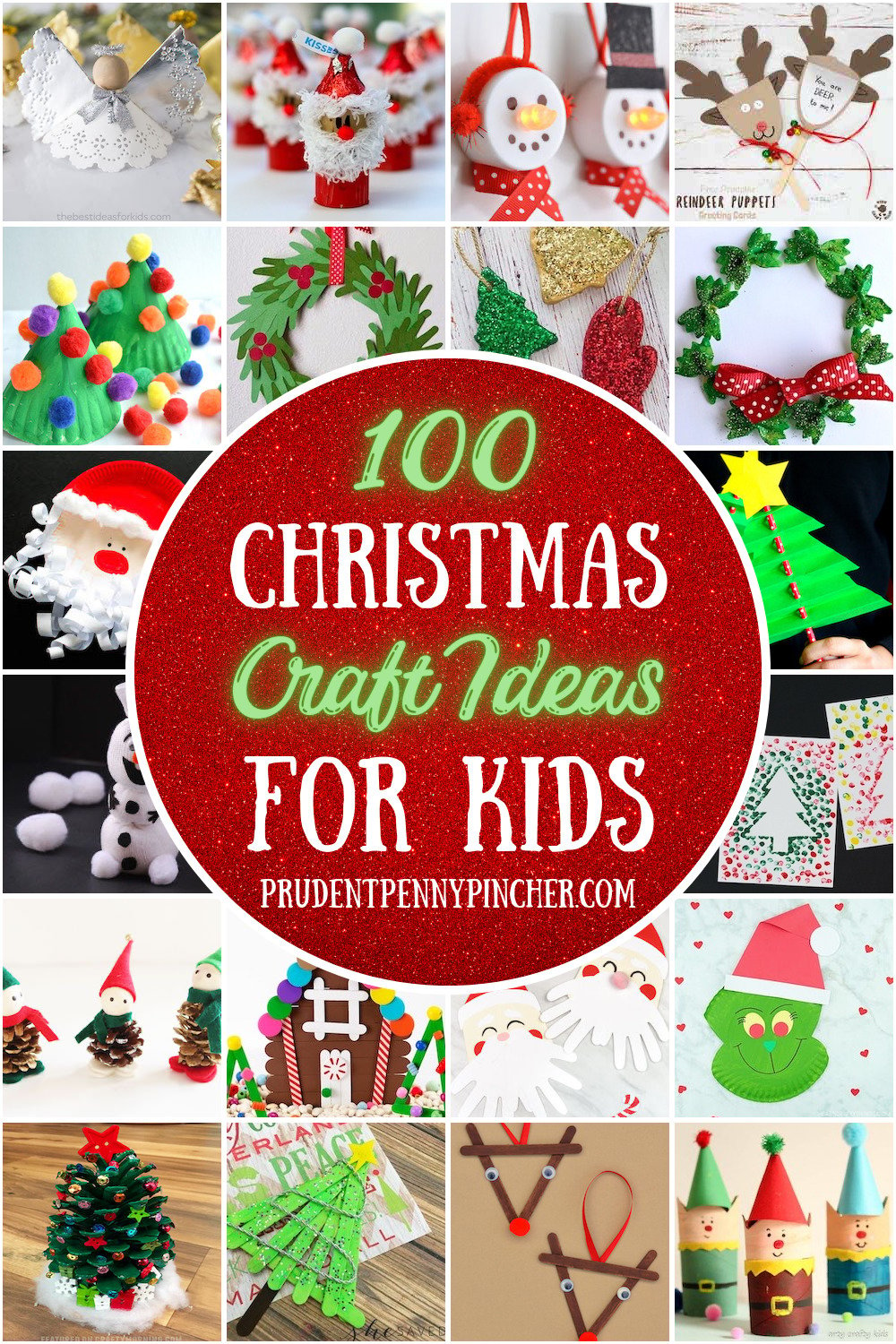 100 Christmas Crafts for Kids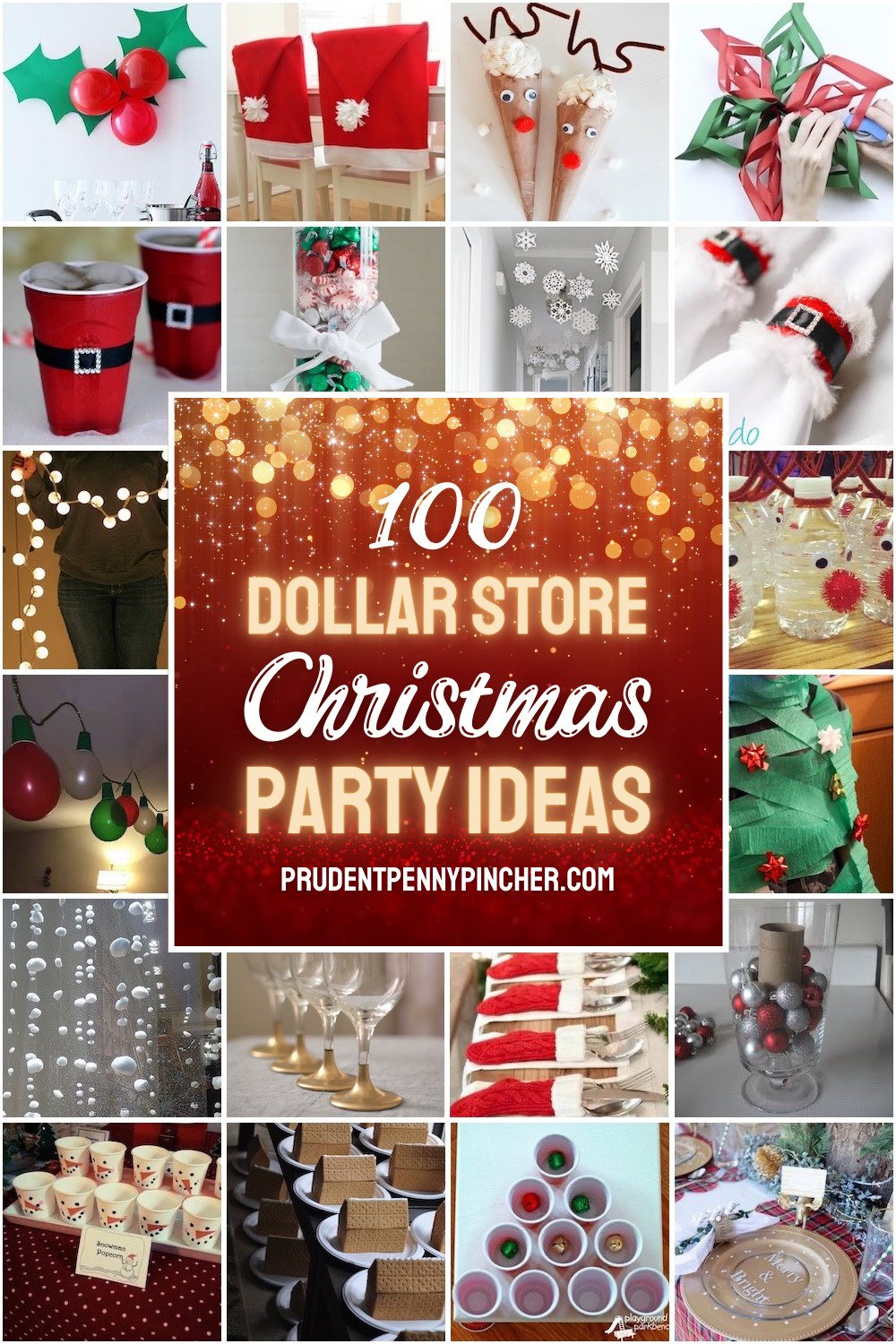 100 Dollar Store Christmas Party Ideas