Create a dazzling and festive Christmas light display for your home with these creative DIY outdoor Christmas light ideas!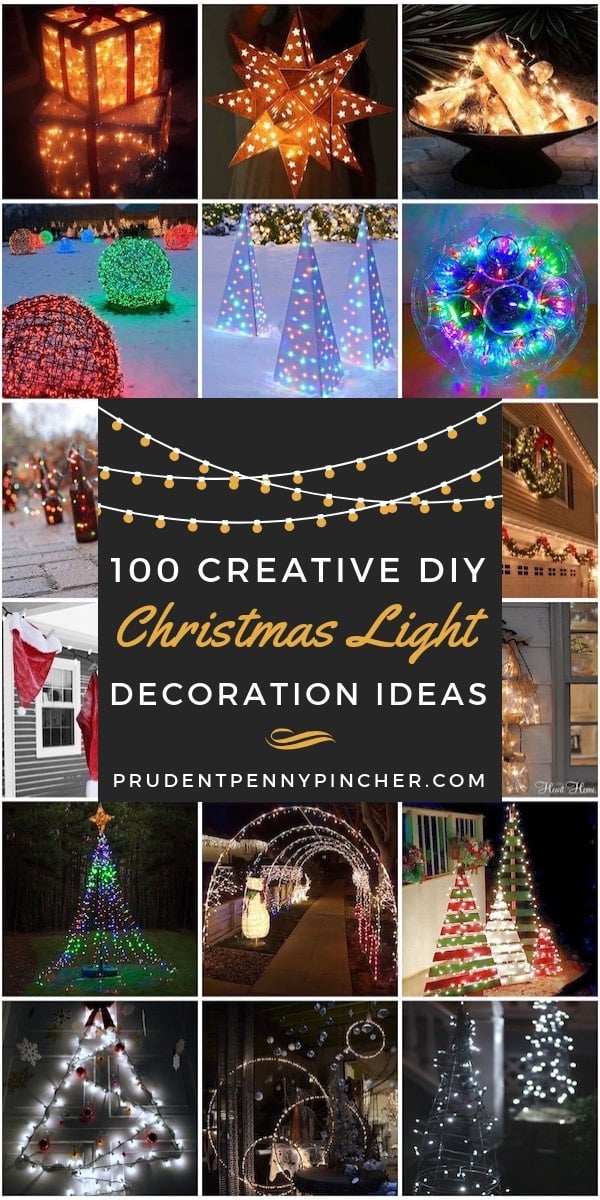 These cheap and easy christmas lighting ideas will increase your holiday curb appeal and impress your neighborhood and welcome your Christmas-time visitors. There are over a hundred outdoor Christmas light decoration ideas for your yard, porch, front door, driveway and other exterior areas around your house. Before you begin, here is a great article that includes a lot of holiday lighting tips to make putting up your holiday lights a simple task. There are lighting ideas for all types of lights including string lights, net lights, icicle lights, rope lights, mini lights and more. Regardless of your color scheme, there are plenty of holiday decorations to choose from that will give your lawn and landscape a festive touch.
Front Yard Outdoor Christmas Light Ideas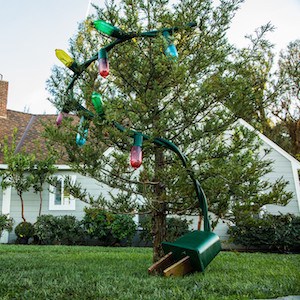 DIY Giant Christmas Lights from The Hallmark Channel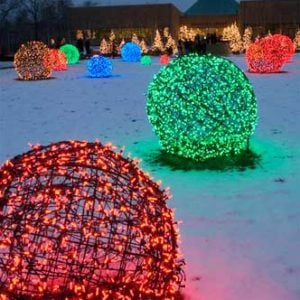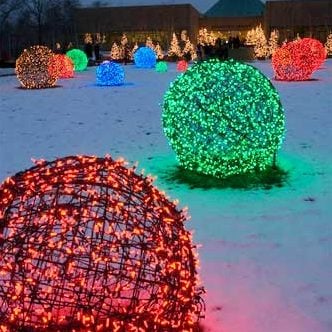 Christmas Light Balls from Christmas Lights Etc.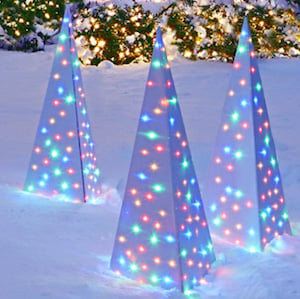 Lighted Spire Ornament from Lowes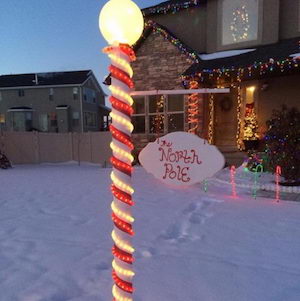 DIY North Pole Sign from My Pookie Design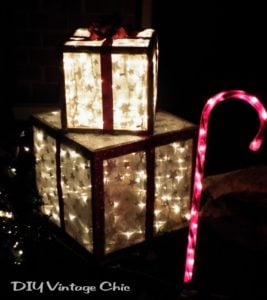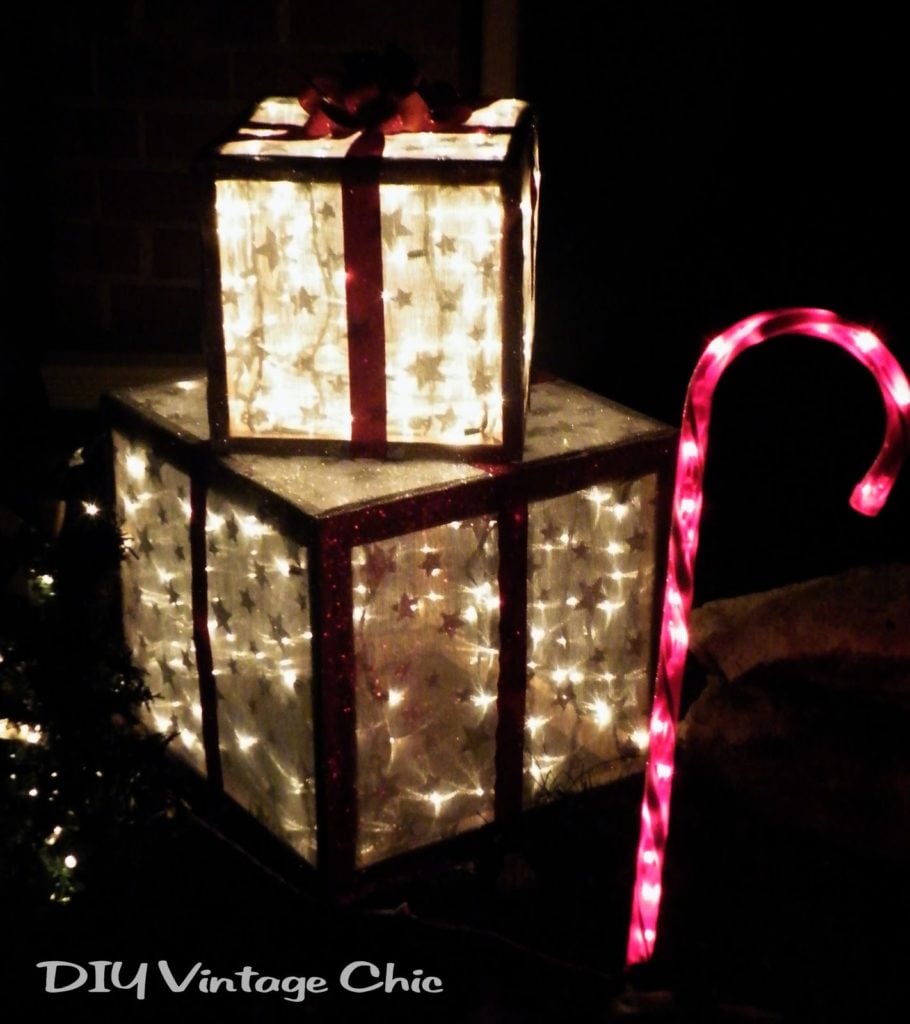 Lighted Christmas Presents from DIY Vintage Chic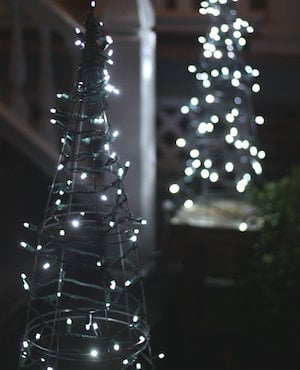 Tomato Cage Christmas Tree Lights from 17 Apart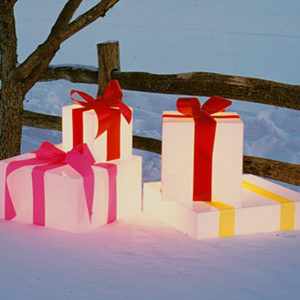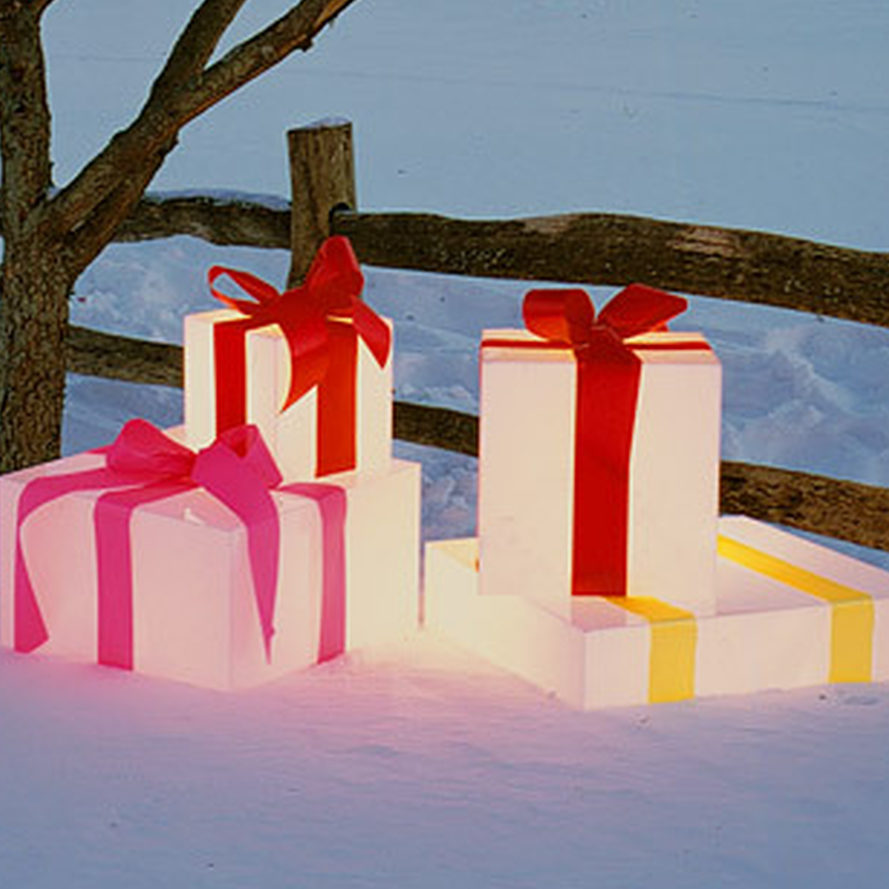 Glowing Gift Boxes from Martha Stewart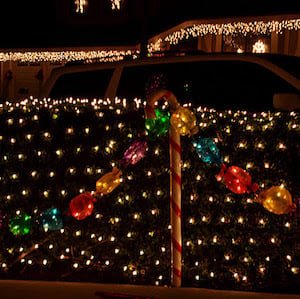 Lighted Candy Garland from Over the Big Moon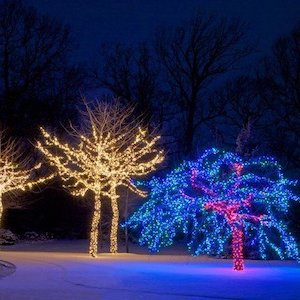 Lighted Christmas Trees (source unknown)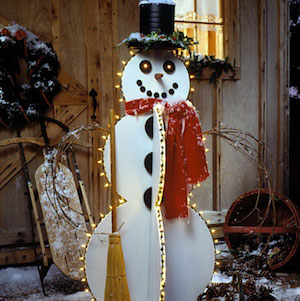 Happy Lighted Snowman from BHG.com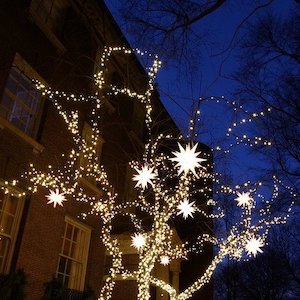 White Light Tree with Lit Up Star Ornaments (source unknown)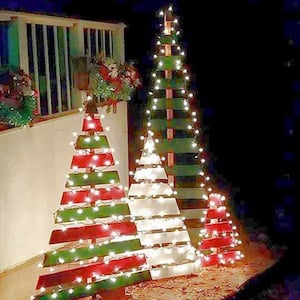 Pallet Christmas Trees (source unknown)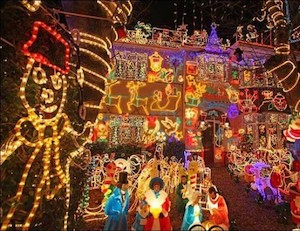 Colorful and Festive Christmas Lights (source unknown)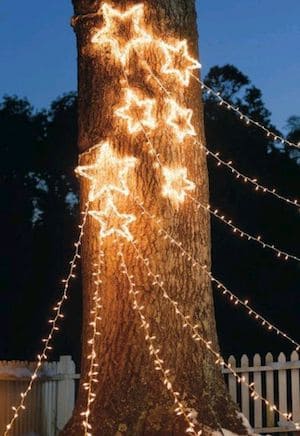 Star Lights on a Tree from Pinterest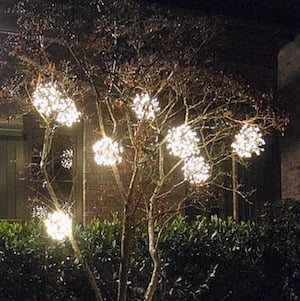 Outdoor Sphere Christmas Ornaments in Trees from Miss Information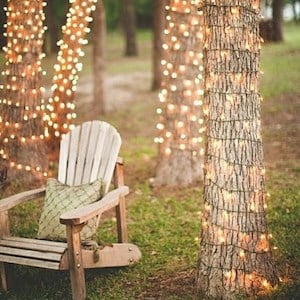 Christmas Lights Wrapped Around Trees (source unknown)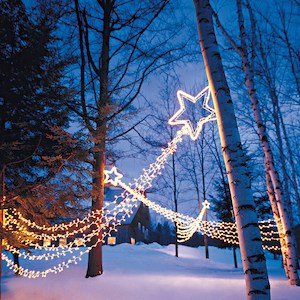 Shooting Stars from Martha Stewart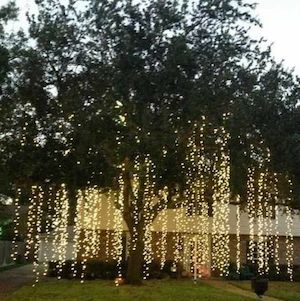 Christmas Light Draped Tree (source unknown)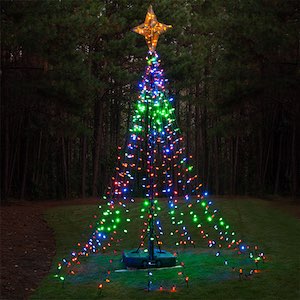 Basketball Pole Christmas Tree from Instructables
light stakes, Christmas lights, gutter hooks, outdoor extension cords, outdoor tree topper, basketball pole
Other Outdoor Christmas Light Ideas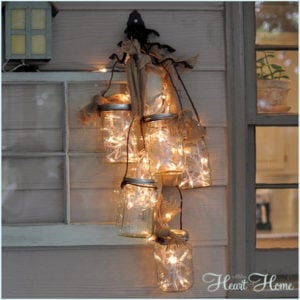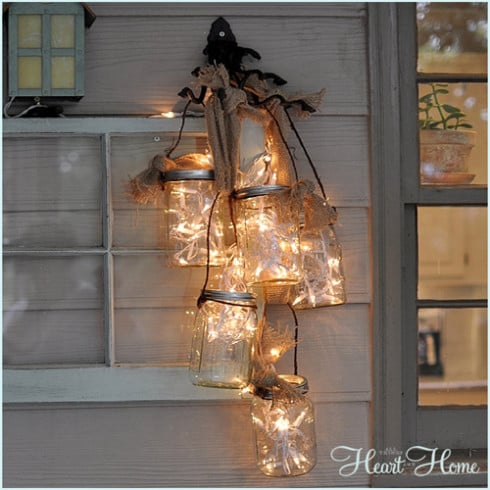 Mason Jar Lights from All Things Heart and Home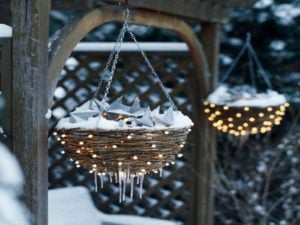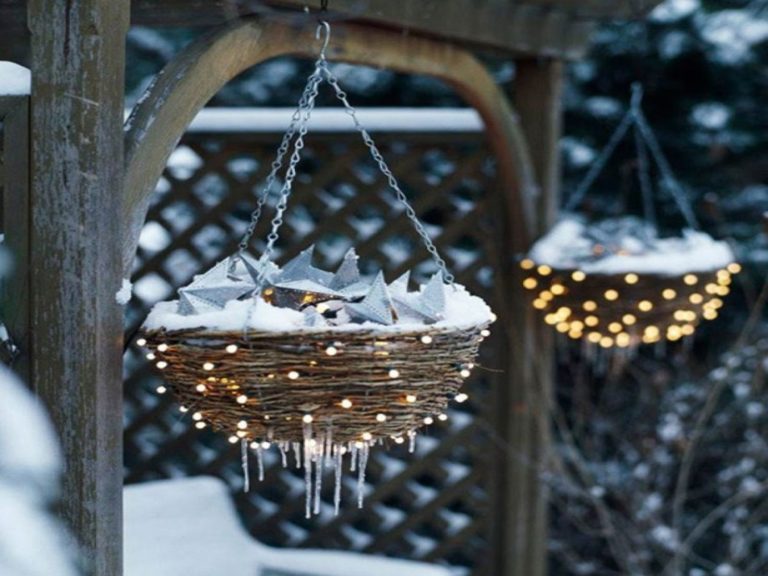 Lighted Holiday Planter
hanging planters, clear lights, ornaments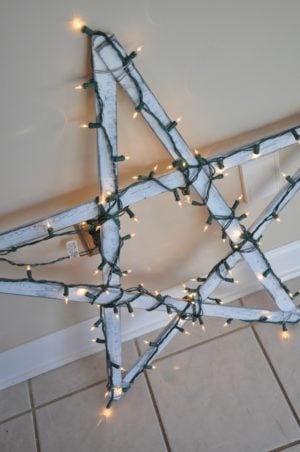 $5 Giant Star from Little Bit Funky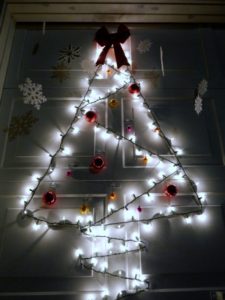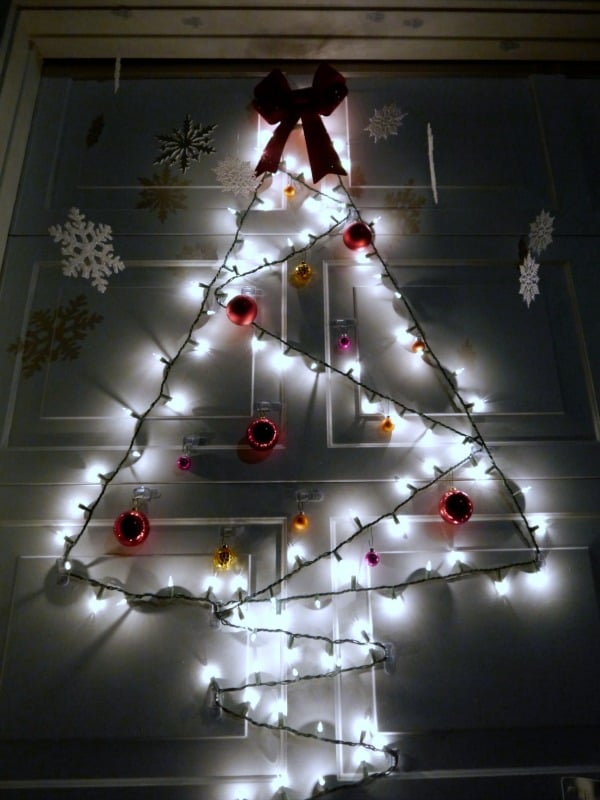 Garage Door Christmas Tree from Creating Really Awesome Fun Things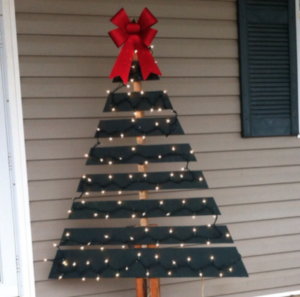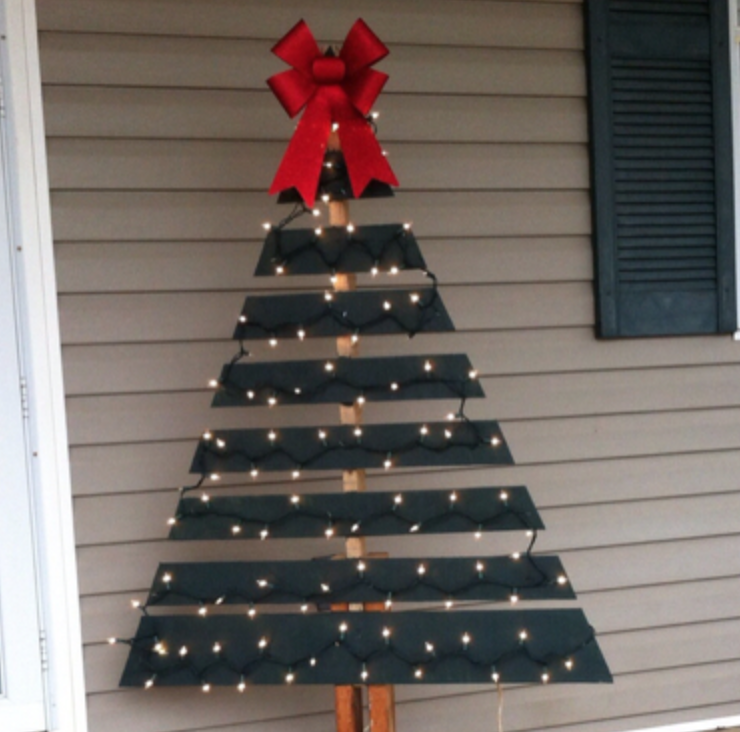 Pallet Christmas Tree from Jolene's Crafting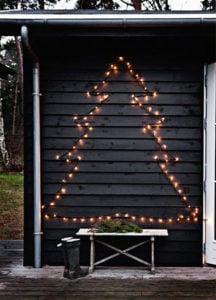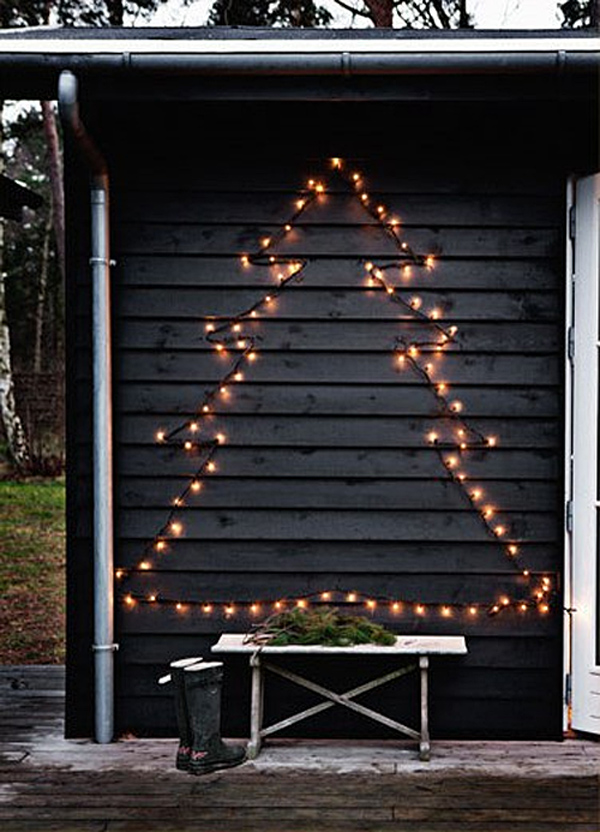 Christmas Lights Tree
clear Christmas lights, command light clips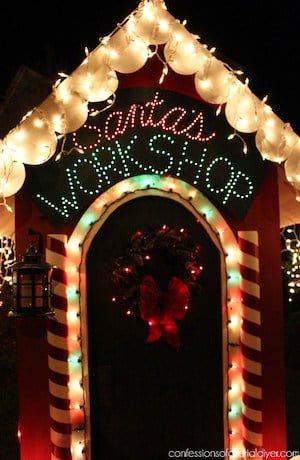 DIY Illuminated Holiday Sign from Confessions of a Serial DIYer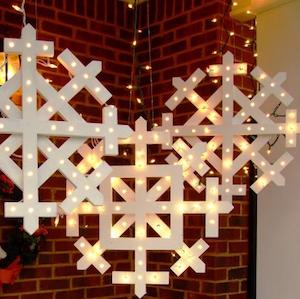 Wood Snowflakes with Lights from DIY Network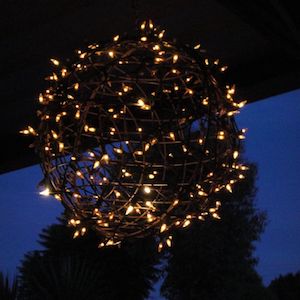 Fairy Light Globe DIY from From the Blue Shed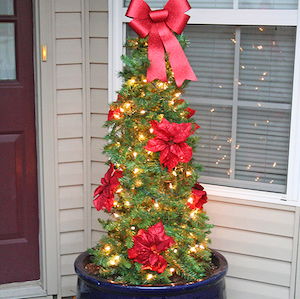 Tomato Cage Christmas Tree from Two Twenty One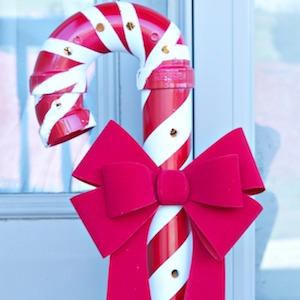 PVC Lighted Candy Canes from DIY Show Off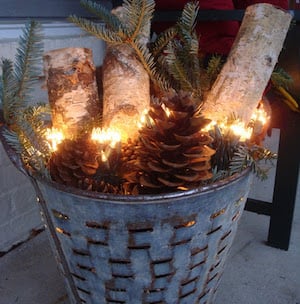 Galvanized Christmas Basket from The Polo House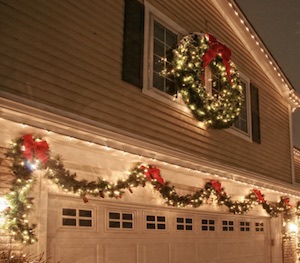 Lighted Christmas Garland & Wreath Over Garage
garlands, floral wire, red bows, clear lights, large greenery wreath with large bow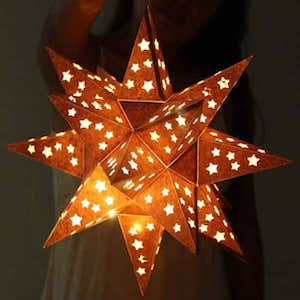 Star Lantern from A Piece of Rainbow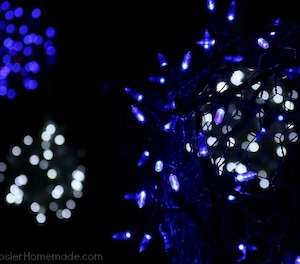 Light Spheres from Hoosier Homemade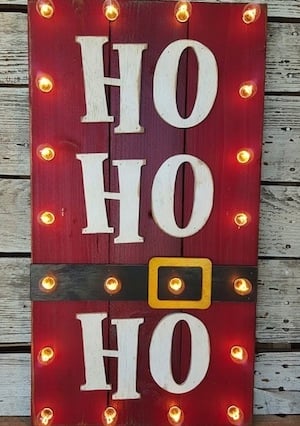 Lighted Christmas Sign
wood board, wood letters, drill with large drill bit, bulb lights, painter's tape, red spray paint, acrylic paint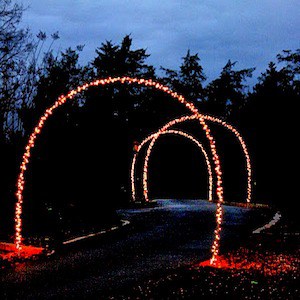 PVC Tunnel Holiday Lighting for the Driveway from Duke Manor Farm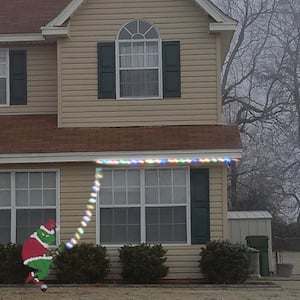 Grinch Stealing Christmas Lights (source unknown)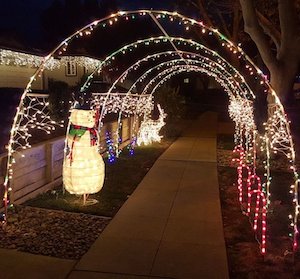 Christmas Light Tunnel for Walkway from Instructables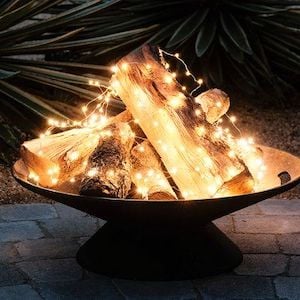 Faux Fire with Fairy Lights
fire pit, logs, clear Christmas lights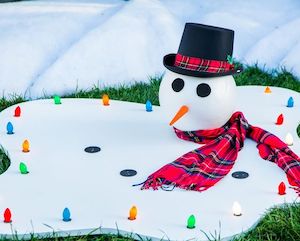 DIY Melted Snowman from Hallmark Channel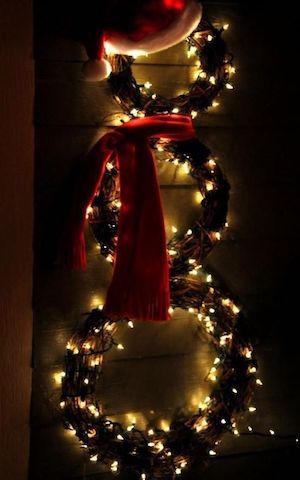 Lit Snowman Wreath (source unknown)
3 different sized grapevine wreaths, clear christmas lights, red scarf, Santa hat, floral wire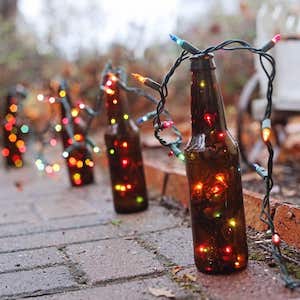 Beer Bottle Pathway Christmas Lights from Paper Angels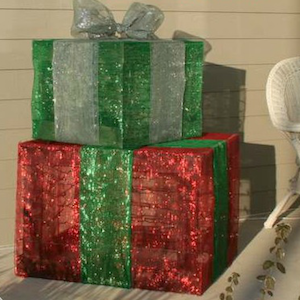 Lighted Christmas Gift Boxes from What Rose Knows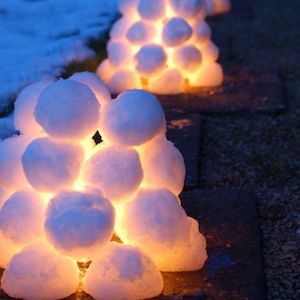 Snow Lanterns from Little Green Fingers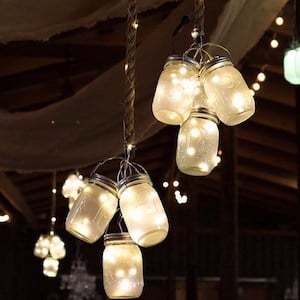 Mason Jar Chandelier (source unknown)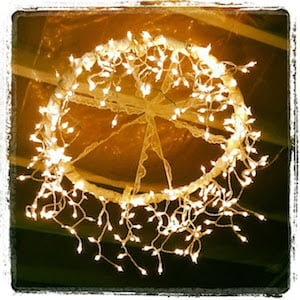 Hula Hoop Chandelier from Sarah with an H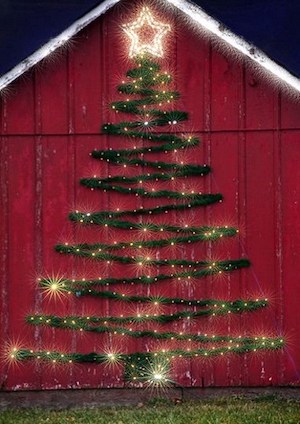 Faux Christmas Tree (source unknown)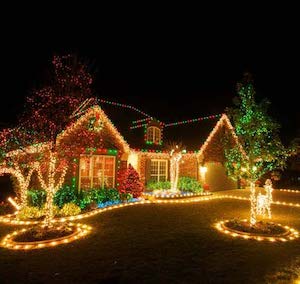 Outdoor Christmas Lighting from DIY Network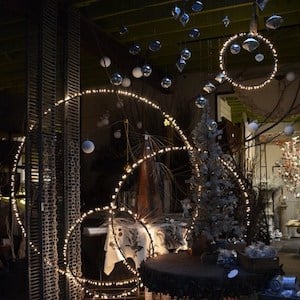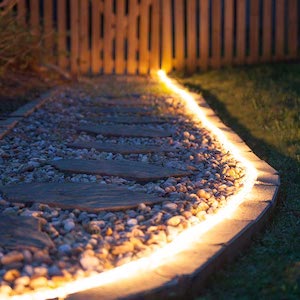 Rope Light Pathway (source unknown)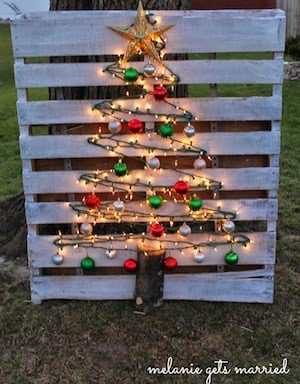 Pallet Christmas Tree from Making It in the Mitten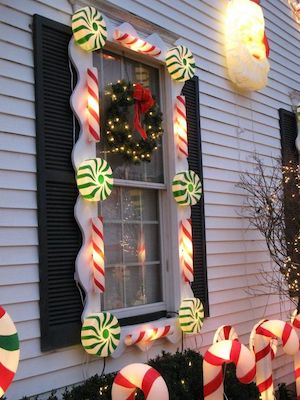 Candyland Lights (source unknown)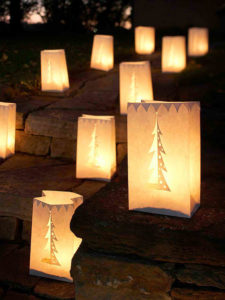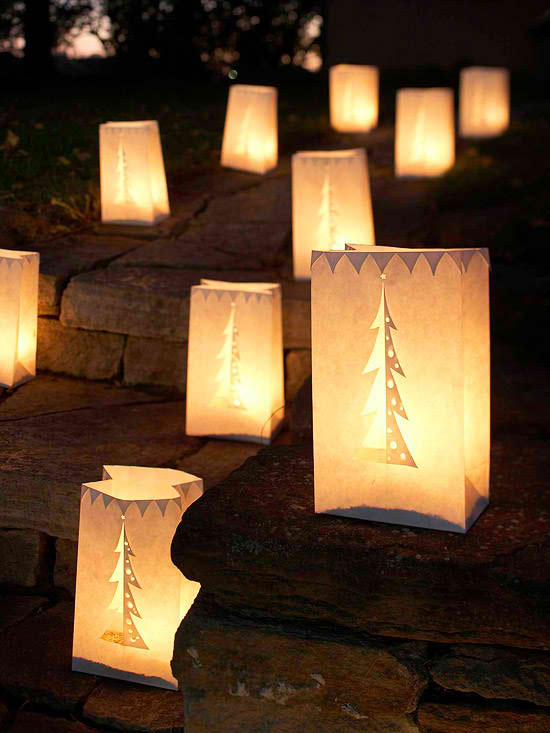 Christmas Luminaries from Let's Get Crafty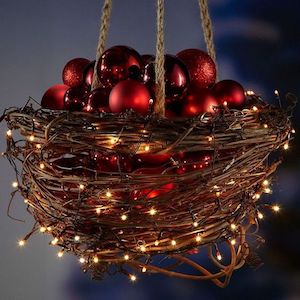 Hanging Christmas Planter from Pinterest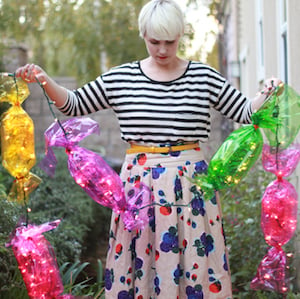 DIY Candy Lights from Oh Happy Day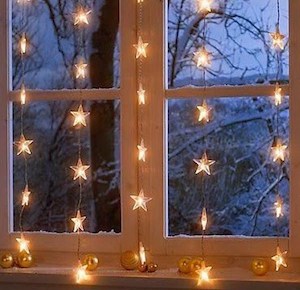 Window Sparkle Star Lights (source unknown)
Get them on Amazon
Patio and Porch Light Ideas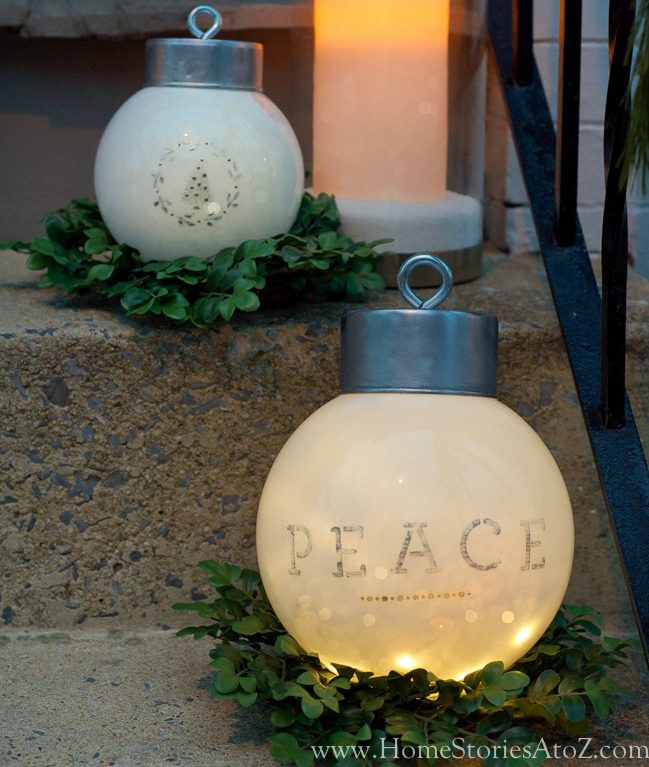 DIY Oversized Ornaments from Home Stories A to Z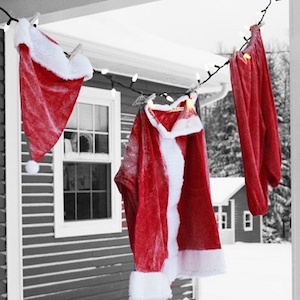 Hanging Santa Suit (source unknown)
christmas lights, santa suit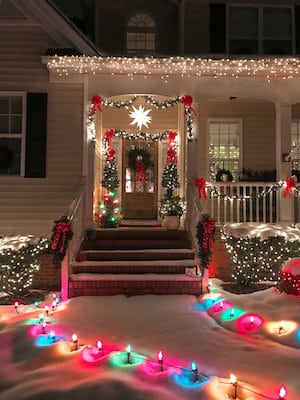 Christmas Lights on the Porch (source unknown)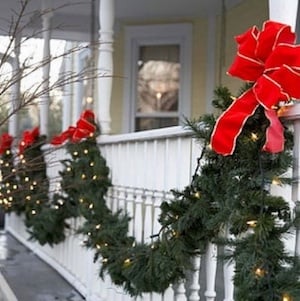 Simple Christmas Garland Bunting (source unknown)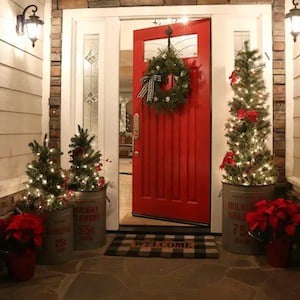 Buffalo Check Christmas Porch from The Design Twins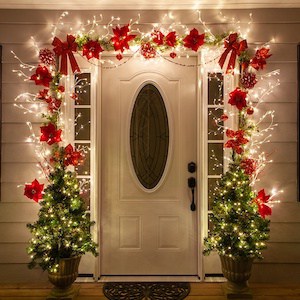 Climbing Vine DIY Christmas Door Decoration from Christmas Lights Etc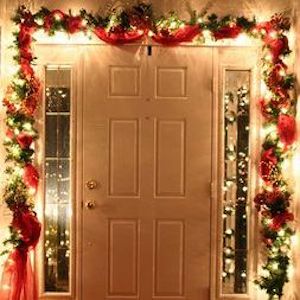 Lighted Front Door Garland (source unknown)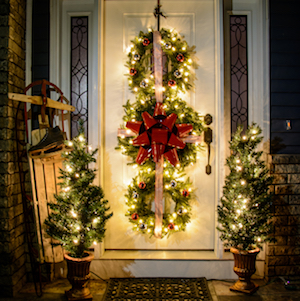 Christmas Wreath Trio DIY from Decor and the Dog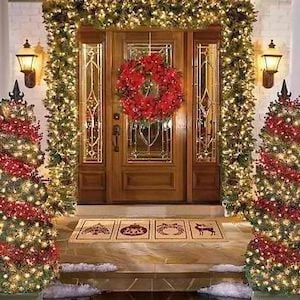 Poinsettias, Greenery & Christmas Lights for the Front Porch (source unknown)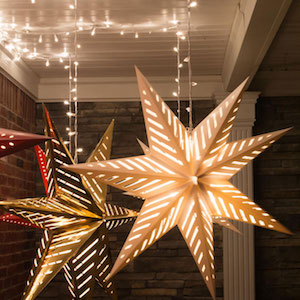 Hanging Star Lanterns for Front Porch from Polka Dot Chair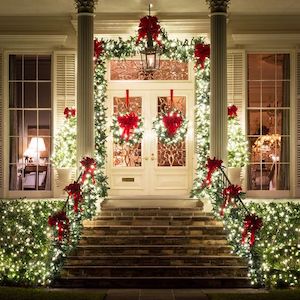 Traditional Christmas Lights & Evergreen Garlands with Bows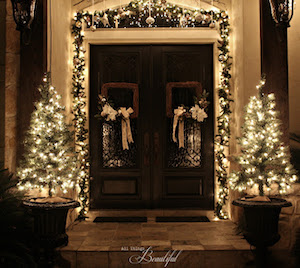 Lit Up Front Porch Garland and Trees from All Things Beautiful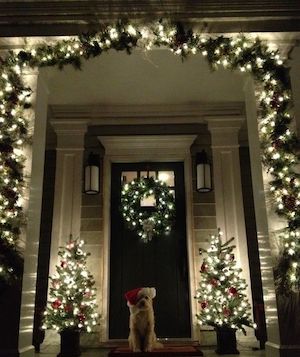 Christmas Lights for Front Porch (source unknown)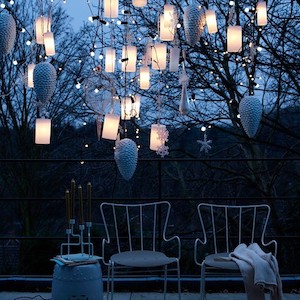 Grouped Lanterns & Christmas Lights on Patio (source unknown)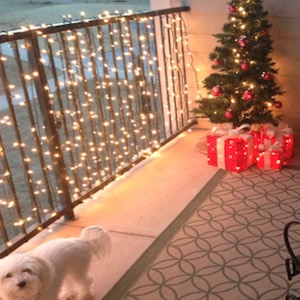 Christmas Balcony with Small Christmas Tree & Presents from Goodness Grace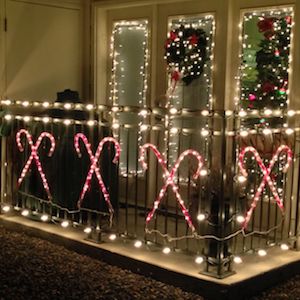 Candy Cane Christmas Balcony (source unknown)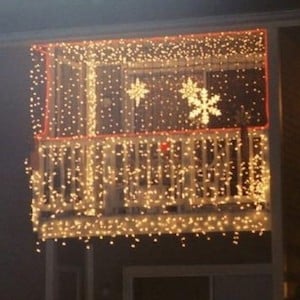 Christmas Lights for Balcony (source unknown)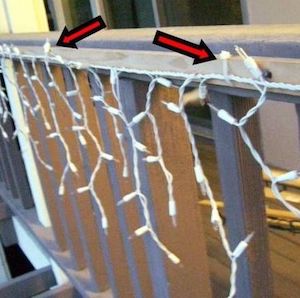 Icicle Lights for Balcony Railings (source unknown)
Amazon Outdoor Christmas Light Deals

Related Post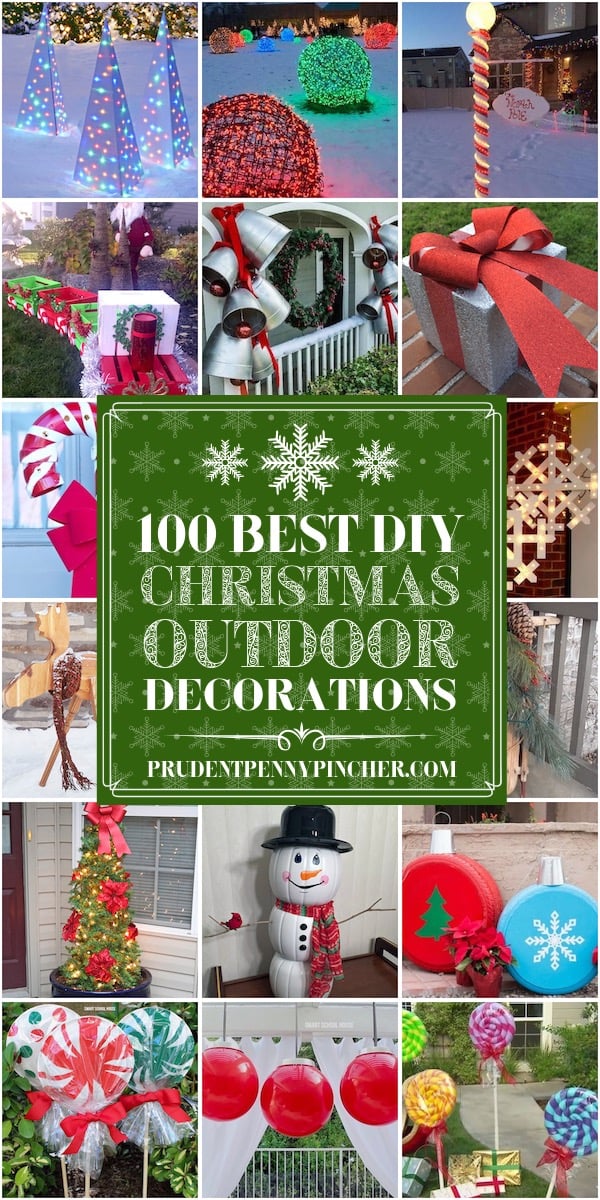 100 Best Outdoor DIY Christmas Decorations