Dress up with your significant other this Halloween with these DIY couples halloween costumes!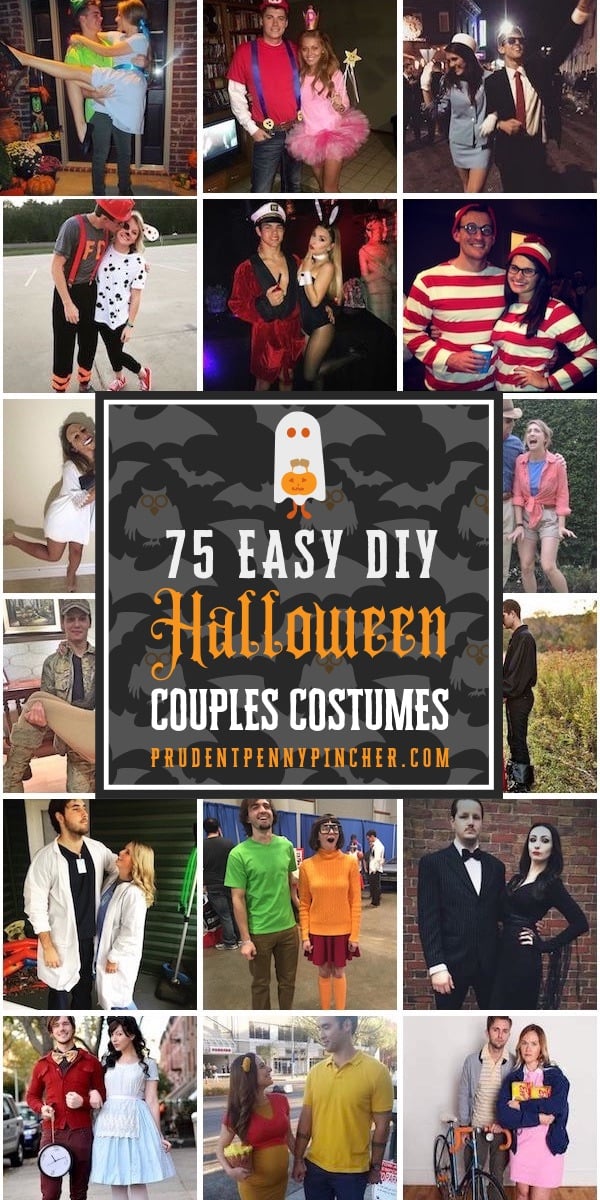 From scary couples costumes to funny Halloween costumes, there are plenty of couples halloween costume ideas to choose from! These homemade halloween costumes for couples are cheap and easy to make and perfect for a last minute halloween party. No matter what type of halloween costume that you are looking for, there's something for everyone. There are sexy, scary, cute, and funny Halloween costumes for your inspiration.
There are some costume images that I could not find the original source for. If one of them belongs to you, please contact me so that I can give you credit!
Movie & TV Couples Halloween Costumes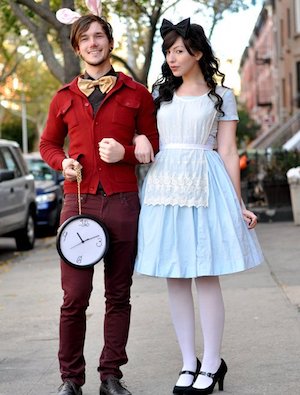 Alice in Wonderland Costumes from Keiko Lynn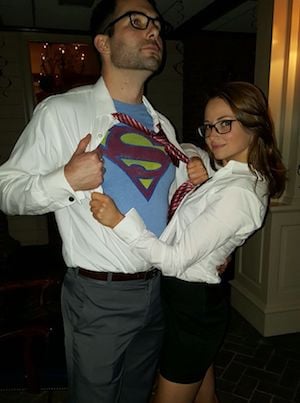 Clark Kent & Lois Lane (source unknown)
superman t-shirt, black skirt & pants, white dress shirts, black framed glasses, tie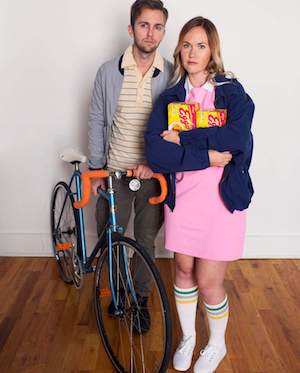 Stranger Things Couples Costume from A Beautiful Mess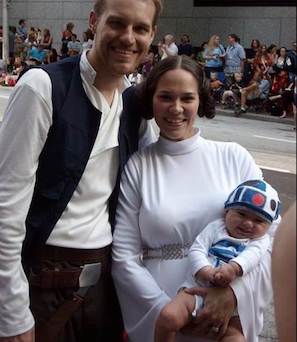 Luke Skywalker and Princess Leia (source unknown)
turtle neck white dress, white belt, black vest, white shirt, black paints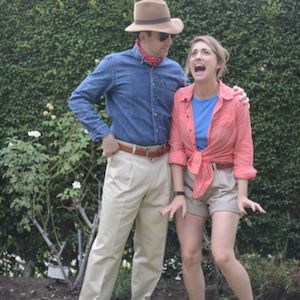 Jurassic Park's Alan & Ellie Costumes from Cupcakes and Cashmere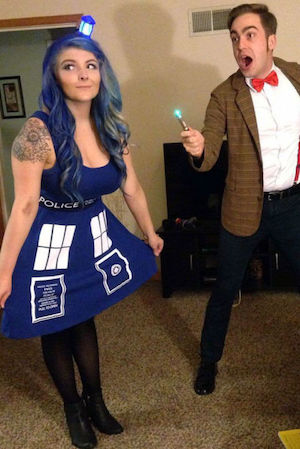 Doctor Who and Tardis (source unknown)
Tardis dress, blue hair dye, black stockings, bow tie and spenders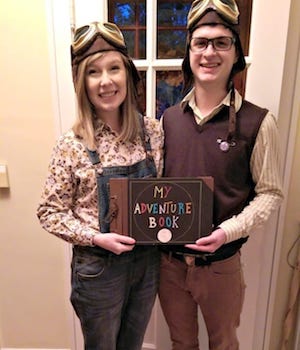 Disney Up's Carl and Ellie (source unknown)
overalls, button down shirts, sweater vest, tan/khaki pants, aviator helmets with googles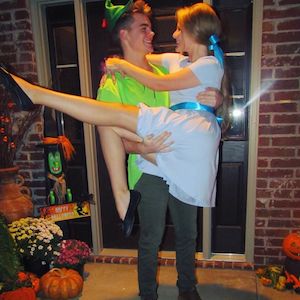 Peter Pan & Wendy (source unknown)
Peter Pan: green t-shirt, dark green pants, brown shoes, Peter Pan hat
Wendy: light blue dress, blue satin ribbon for waist & hair, flats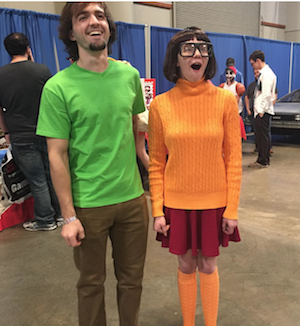 Scooby Doo Costumes (source unknown)
Velma: long sleeve orange turtleneck top, maroon skirt, orange knee highs, black frame glasses
Shaggy: green t-shirt, olive pants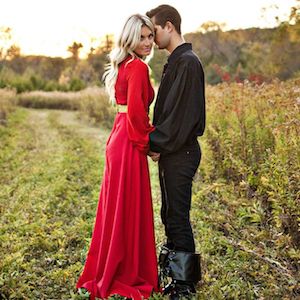 Princess Bride Costumes from A Beautiful Mess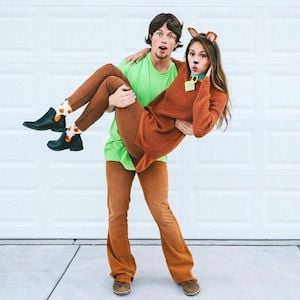 Scooby Doo & Shaggy from Instagram
brown flared jeans/pants, green t-shirt, brown fleece pajamas, dog ear headband, DIY Scooby collar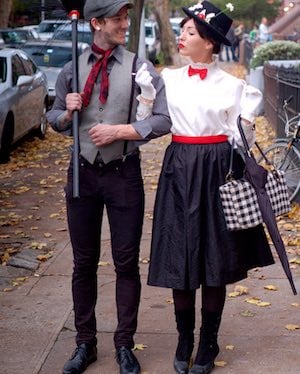 Mary Poppins Couple Costumes from Keiko Lynn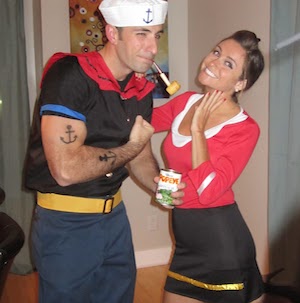 Popeye & Olive (source unknown)
sailor hat, navy blue pants, black button up shirt, yellow belt, fake pipe, black skirt, red top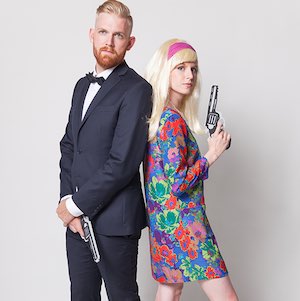 James Bond Couples Costume from Say Yes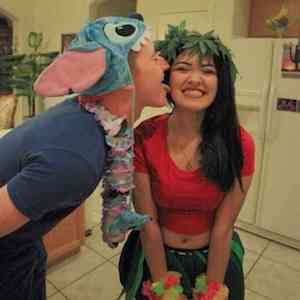 Lilo and Stitch Costumes (source unknown)
red top, blue shirt and pants, green Hawaiian skirt, leaf headband, stitch beanie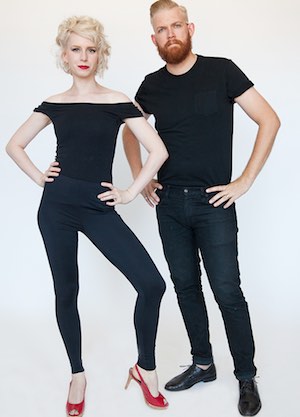 Grease Couples Costume from Say Yes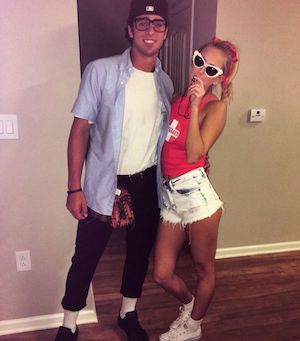 Squints & Wendy Peffercorn from The Sandlot (source unknown)
Squints: jean pants & jean button up t-shirt with undershirt, black frame glasses, black hat,
Wendy: white shorts, red tank top, retro white cat eye sunglasses, red ribbon for hair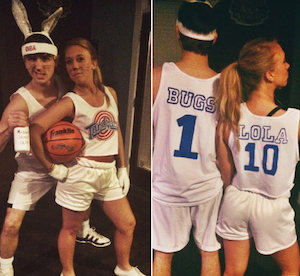 Space Jam's Bugs and Lola from Coolest Homemade Costumes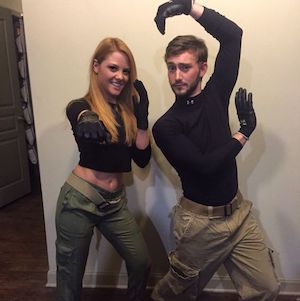 Kim Possible and Ron Stoppable (source unknown)
olive & khaki cargo pants, black t-shirts, black gloves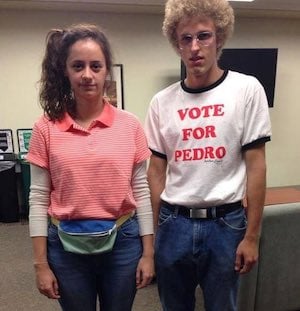 Napolean Dynamite and Deb (source unknown)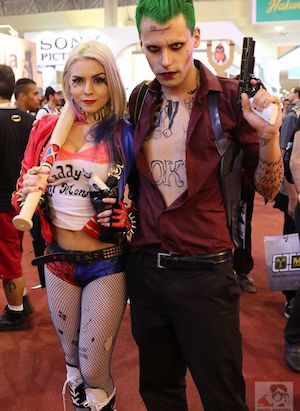 Harley Quinn and The Joker from Flickr
sequin short shorts, Harley Quinn t-shirt, baseball bat, fishnet stockings, boots, black pants, temporary green hair dye, red button up shirt, makeup, fake gun, sharpie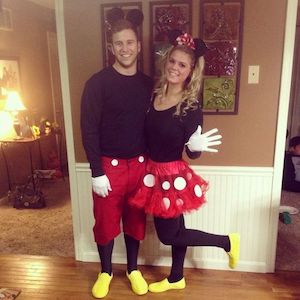 Mickey & Minnie Mouse (source unknown)
red pants, white felt, circle punch, fabric glue, red tutu, Mickey Mouse headbands, white gloves, yellow shoes, black t-shirts, black stockings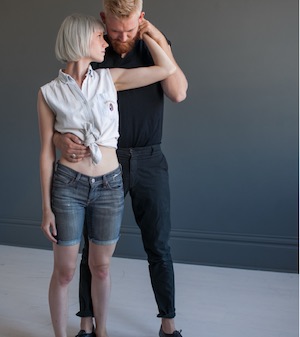 Dirty Dancing Couples Costume from Say Yes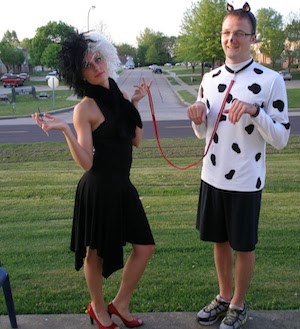 Cruella and Dalmatian (source unknown)
black dress, red heels & leash, white & black wig, white shirt, black sharpie, black shorts/pants, dog ears headband, black collar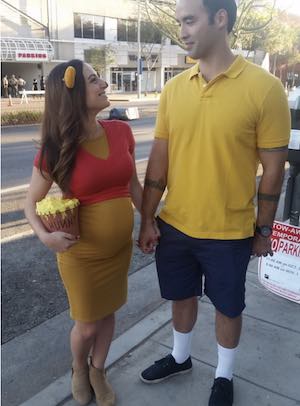 Pregnant Winnie the Pooh from Chessmen and Coffee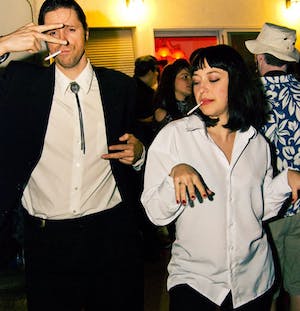 Pulp Fiction Couples Halloween Costume (source unknown)
white dress shirts, black pants, bolo tie, black sport coat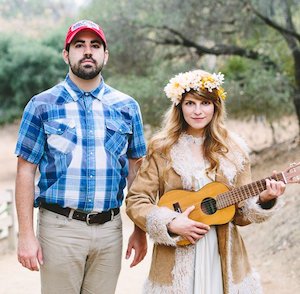 Forrest Gump and Jenny from Mary Costa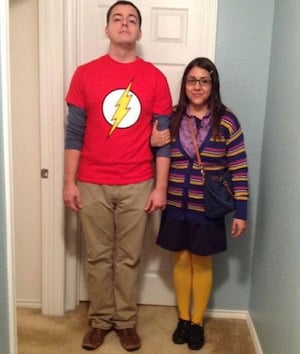 Sheldon and Amy from Big Bang Theory (source unknown)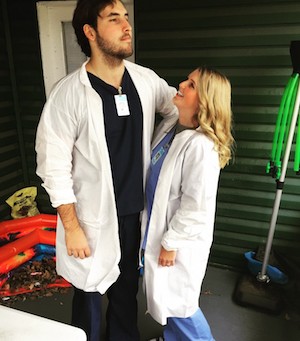 McDreamy & Meredith from Grey's Anatomy
scrubs, lab coats, fake hospital id badges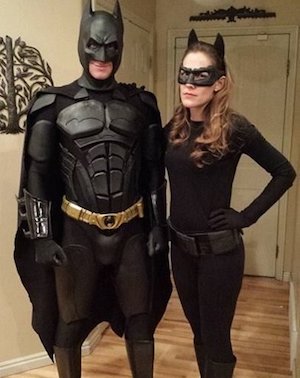 DIY Batman & Catwoman Costumes from Instructables
Other Couples Halloween Costumes
Deer & Hunter Costumes (source unknown)
hunting outfit, tan leggings, white sweater, fur vest, deer antler headband, black & white makeup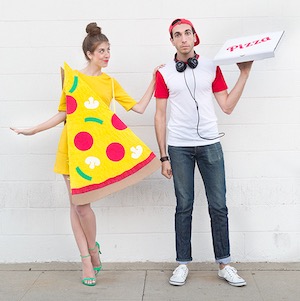 Pizza & Delivery Boy from Studio DIY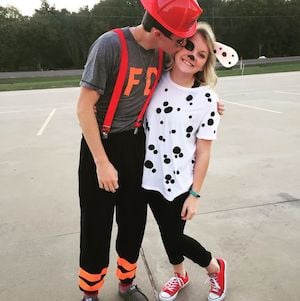 Fire Fighter & Dalmatian (source unknown)
orane duct tape, pants, t-shirt, firefighter helmet, red suspenders, black pants, white shirt, black fabric paint, black makeup, dog ears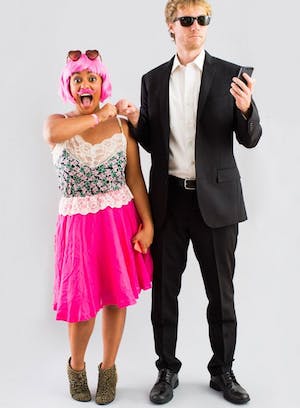 Lyft and Uber from Brit + Co
You could even add Uber and Lyft decals to your outfits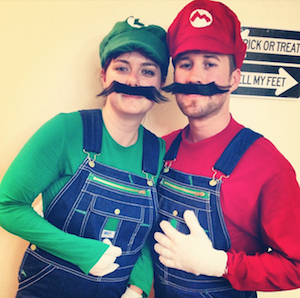 Mario and Luigi (source unknown)
overalls, fake moustaches, white gloves, train hat, and red and green shirts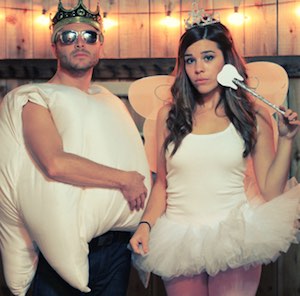 Tooth & Tooth Fairy from Unblushing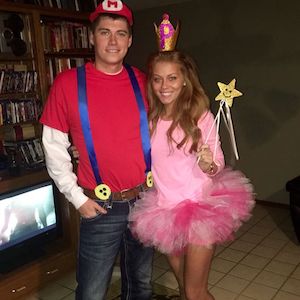 Mario and Princess Peach Couples Halloween Costume (source unknown)
red t-shirt, white long sleeve shirt, jeans, blue suspenders, Mario cap, pink tutu, pink top, fairy want, princess crown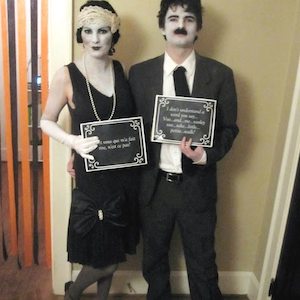 Silent Movie Stars from Shrimp Salad Circus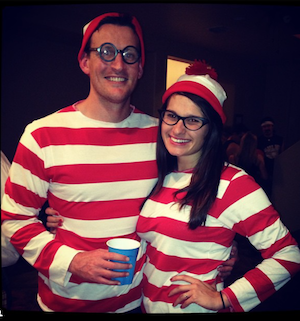 Waldo Couples Costumes (source unknown)
red stripped long sleeve t-shirts, jeans, black framed glasses, Waldo beanie (or red beanie)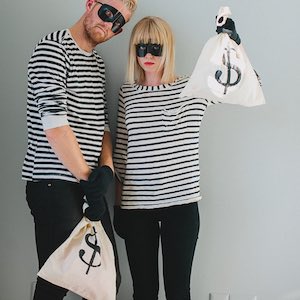 Burglar Couples Halloween Costumes from Say Yes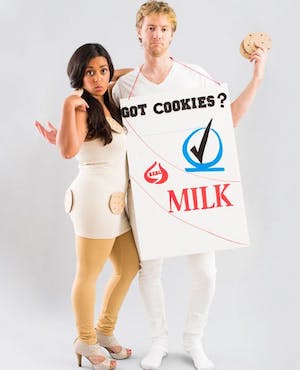 Cookies and Milk from Brit + Co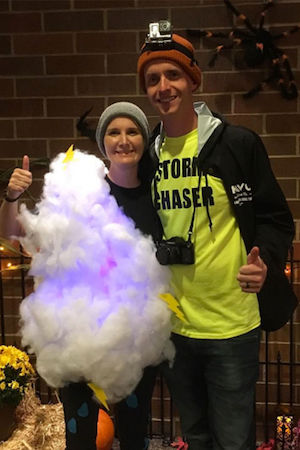 Storm and Chaser (source unknown)
polyfill stuffing, iron on letters, t-shirt
Here is a tutorial for how to make a t-shirt with text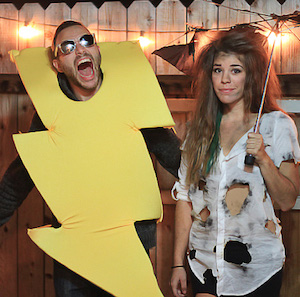 Lightning Strike from Unblushing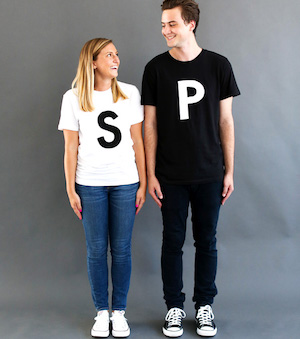 Salt and Pepper from Evite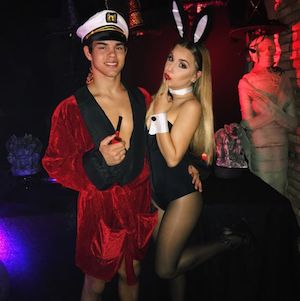 Hugh Hefner & Playboy Bunny (source unknown)
red velvet robe, pipe, sailor hat, black sweatpants, black bodysuit, bunny ears, pantyhose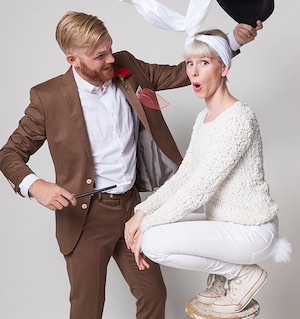 Magician and Rabbit from Say Yes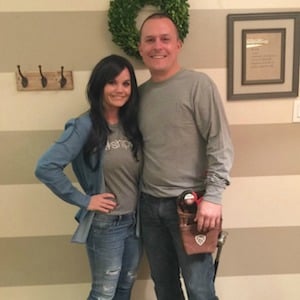 Chip & Joanna Gaines from A Cup Full of Sass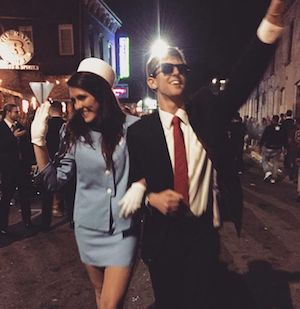 JFK & Jackie O (source unknown)
black suit, white dress shirt, red tie, dark sunglasses, blue skirt & top, white gloves, white pillbox hat
Scary Couples Halloween Costumes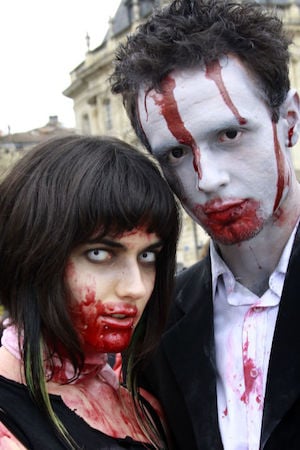 Zombie Couple (source unknown)
black dress attire, fake blood, white makeup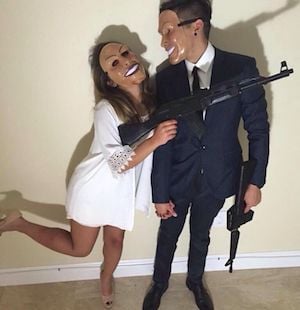 Purge Couples Costume (source unknown)
purge/blank face masks, suit & tie, dress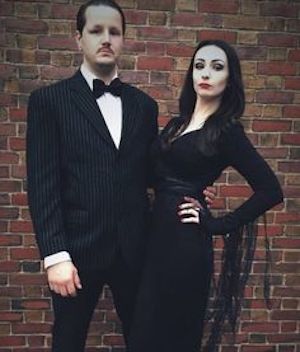 Morticia and Gomez Addams (source unknown)
pinstriped suit, black bow tie, creepy black dress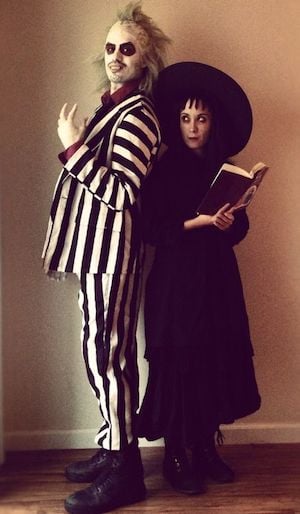 Lydia and Beetlejuice Couples Halloween Costume (source unknown)
black stripped suit, black & white makeup, wide brimmed black hat, long black dress, boots, black wig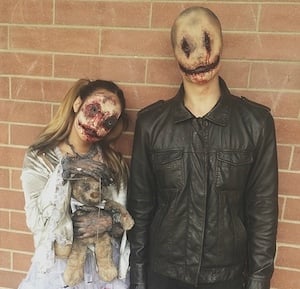 Doll & Smiley Costume from Costume Works
Related Post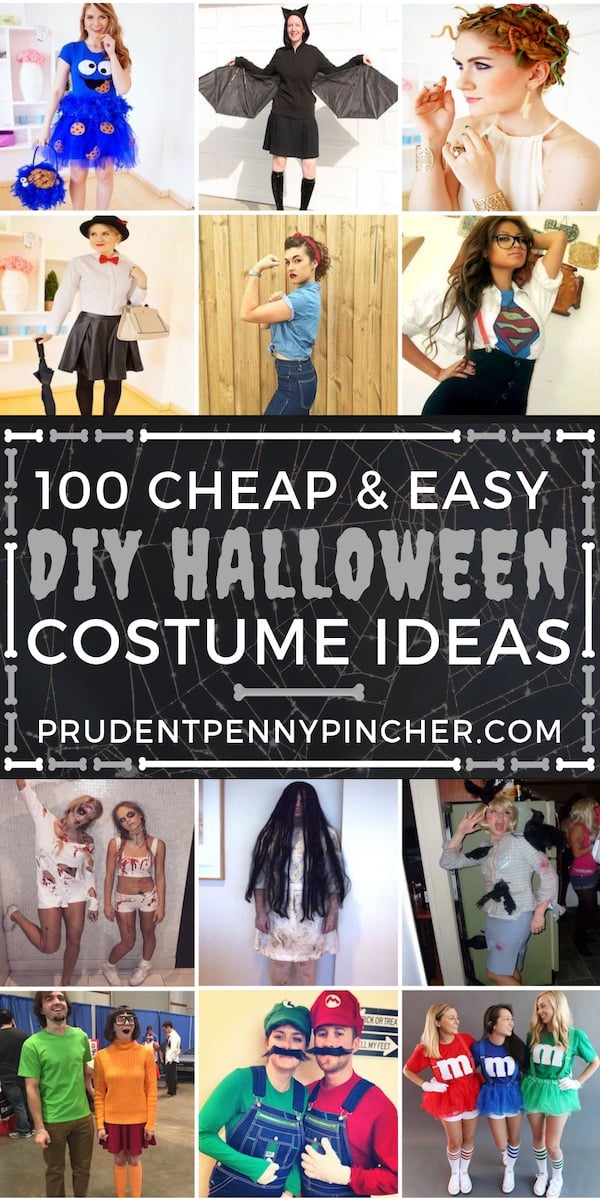 100 Cheap and Easy DIY Halloween Costumes