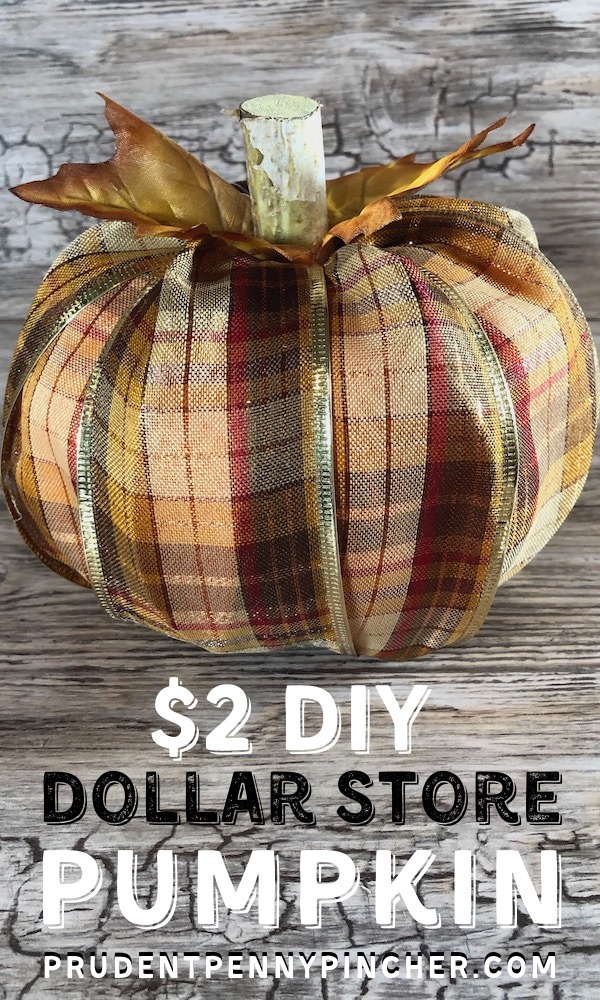 Give your home a touch of fall flair with this super easy $2 DIY Dollar Store Fall Pumpkin that only takes 5 minutes to make! All you need is a fall ribbon, a carvable foam pumpkin and a few supplies from nature.
With fall approaching, it's time to start thinking about your fall decorations (*yippee*, I ❤️ fall). I've seen a lot of cute pumpkins in home decor stores that look easily DIY-able for a fraction of the price so it inspired me to create a really easy and cheap DIY fall pumpkin and this project definitely meets those criteria!
Supplies for DIY Dollar Store Fall Pumpkin:
fall ribbon
stick for the stem (about 1″ in diameter)
two maple leaves (you can preserve some from your backyard using this tutorial or simply buy a $1 pack of faux leaves)
craft knife
hot glue gun
scissors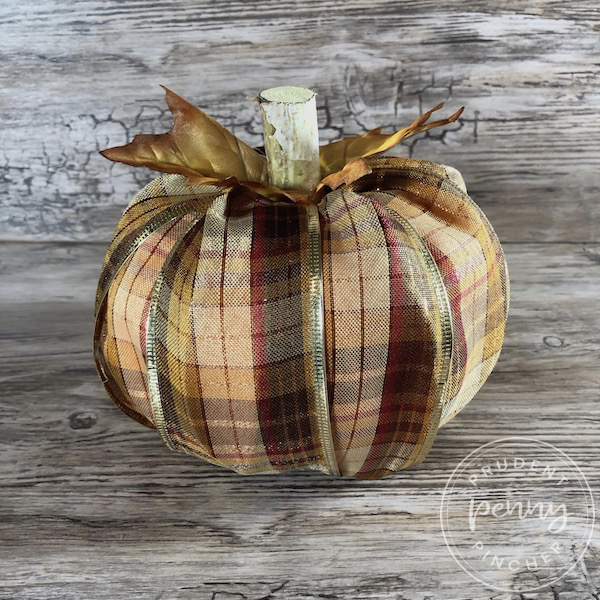 Instructions for DIY Dollar Store Fall Pumpkin:
Remove the green stem on your carvable pumpkin
Using your craft knife, carve a quarter size hole (about a 1″ diameter) where the stem was.
Measure how much ribbon you need to go from the stem of the pumpkin to the bottom and cut equal strips of ribbon.
I used 9 strips and each strip was about 8 inches long so I used a little more than half of a roll of ribbon to make this pumpkin.
Glue the end of a strip of ribbon to the bottom center of the pumpkin and tuck the top part of the ribbon into the hole. Repeat for remaining strips.
Push your stick into the top of the pumpkin. If it is around 1″ in diameter, it should fit perfectly in your pumpkin without having to glue it in place.
Glue two maple leaves to the sides of the stem
…now you have a beautiful fall decor piece to use on a tiered tray, as a home accent or a centerpiece.
Happy Fall Everyone!
---
Related Posts: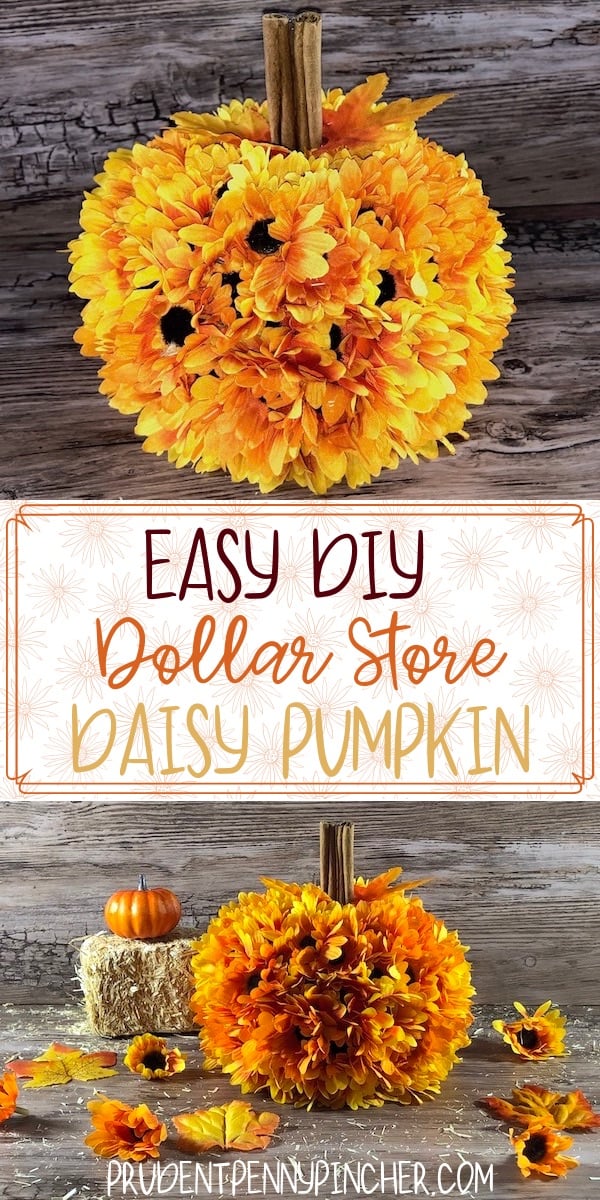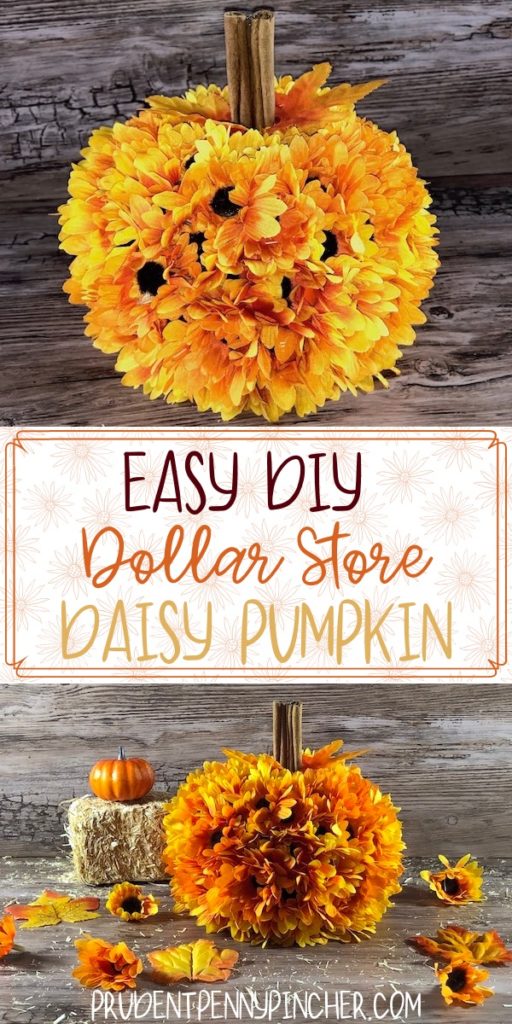 Easy Dollar Store DIY Daisy Pumpkin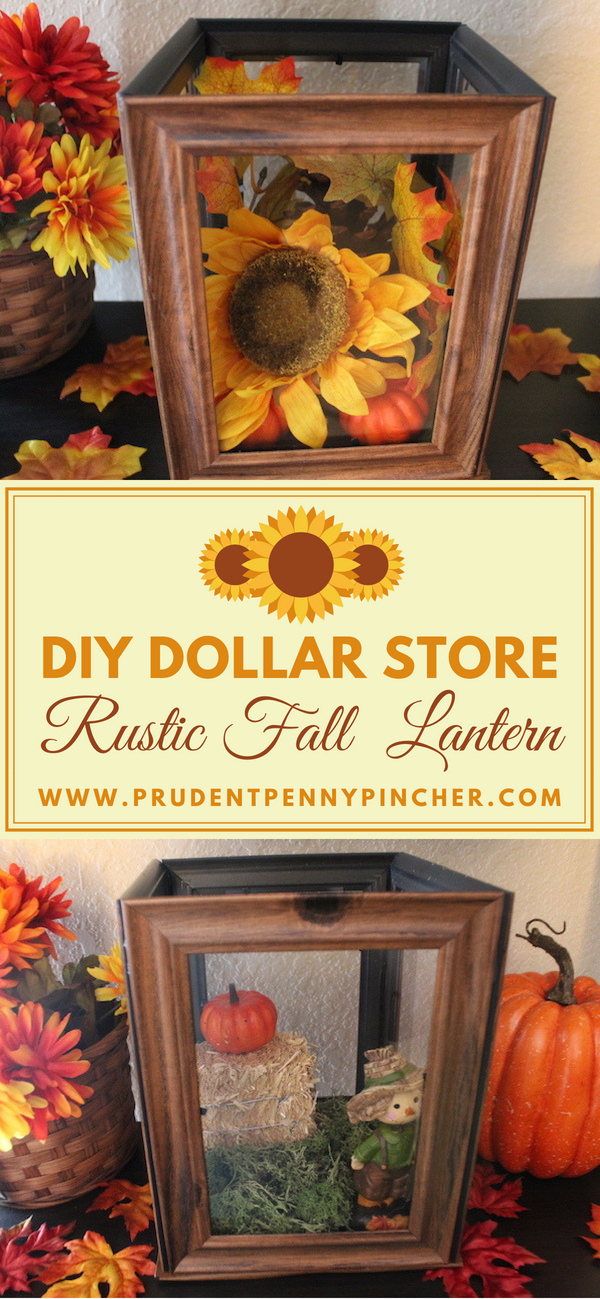 DIY Dollar Store Rustic Fall Lantern