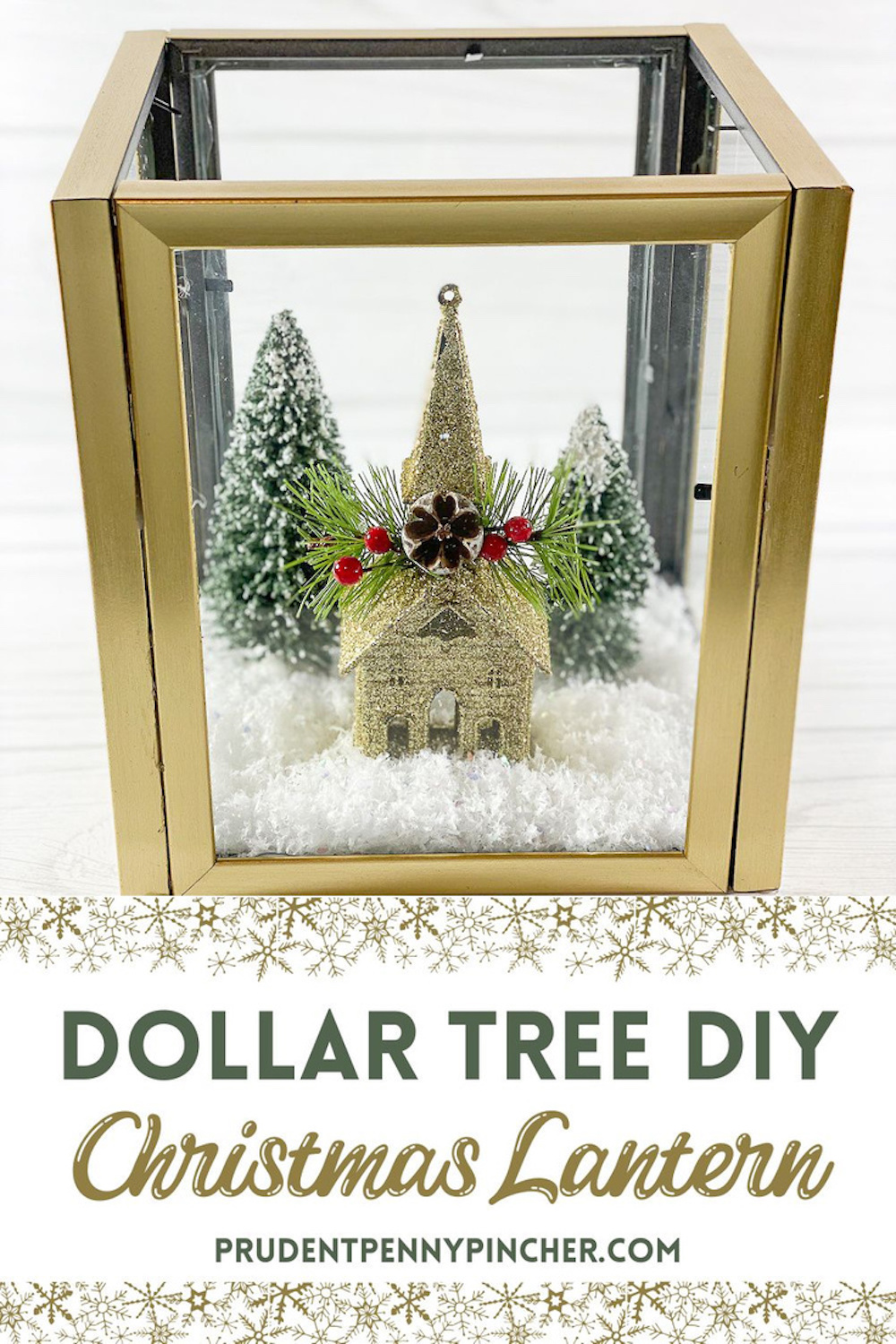 Make this DIY Dollar Store Christmas Lantern without breaking the bank. For less than ten dollars and fifteen minutes of your time, you can create this cheap and easy Christmas decoration that is perfect as a Christmas centerpiece or a Christmas craft project.
Supplies for DIY Dollar Store Christmas Lantern:
hot glue gun and glue sticks
epsom salt or faux snow
white foam board
pencil
craft knife or scissors
Christmas village figurines and/or Christmas ornaments
Total Cost: $8
Time: 15 minutes
Difficulty Level: Easy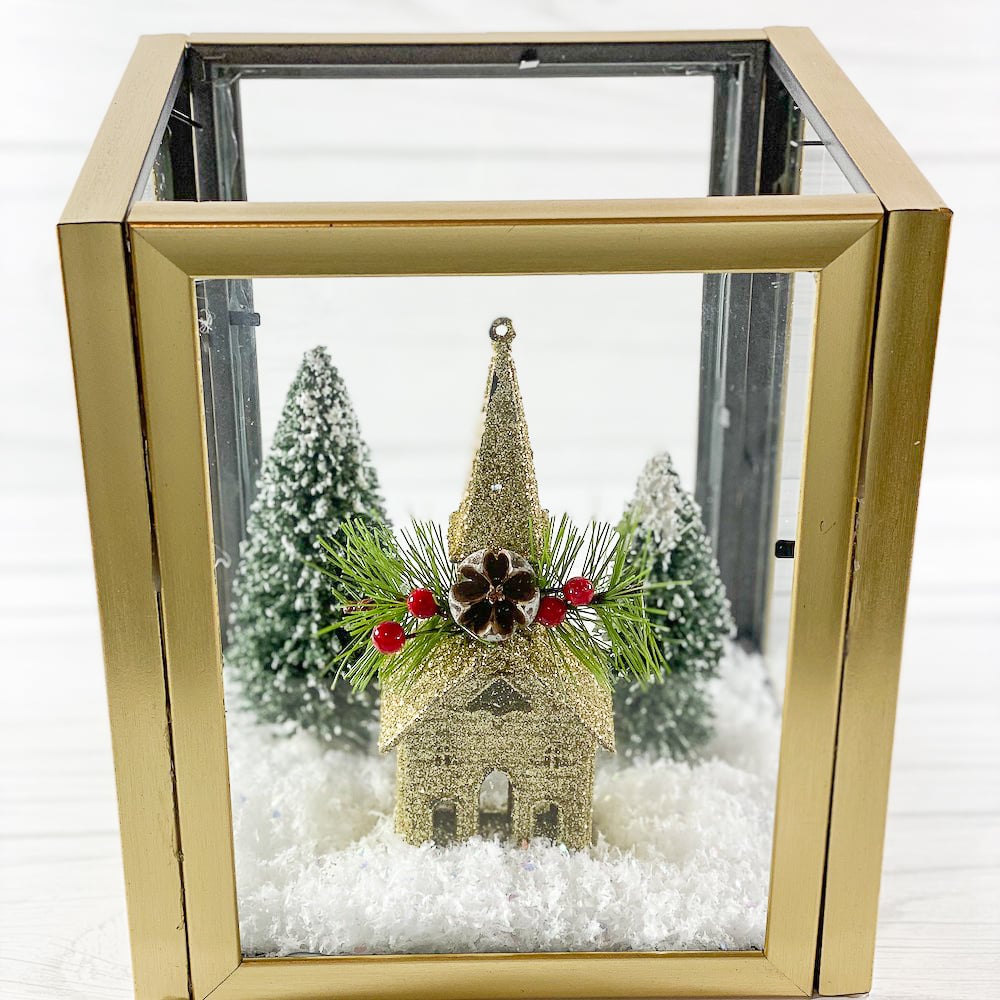 Instructions for DIY Dollar Store Christmas Lantern:
Remove the plastic, frame back and picture inserts from the picture frames.
If you don't want the little tabs to show, you can pull them back and glue the glass to the frame or if it doesn't bother you, then you can just put the tabs back down to hold the glass in place.
Glue the corners of the picture frames together. Hold together firmly until each frame dries (about a minute). Be generous with the glue because you want it to hold up well.
Using a pencil, trace the outline of the box onto the foam board.
Cut out the outline, erase pencil markings and glue the foam board to the bottom of the box.
Pour your snow in the box and arrange your village pieces where you want them. You can glue the figurines in place if you would like to.
You can also add some lighting to your lantern to create a magical effect (tea light candles, fairy lights, battery operated LED lights, etc.)
There is a lot of room for creativity on this project. You can paint the frame any color you want and put anything you want inside! It can be used as a Christmas centerpiece, an accent piece or even a Christmas gift!
---
Related Posts: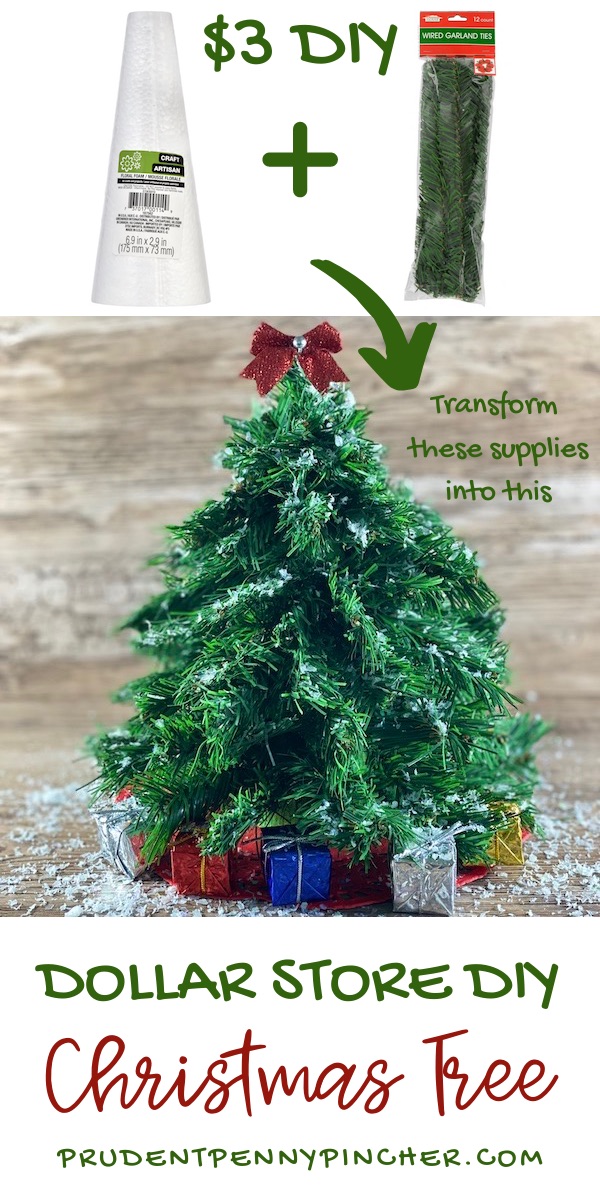 Dollar Store DIY Christmas Tree