Celebrate St. Patrick's Day with these fun and easy Leprechaun Trap Ideas. There are DIY box traps, top hat traps, and more for kids of all ages including kindergarten and preschool.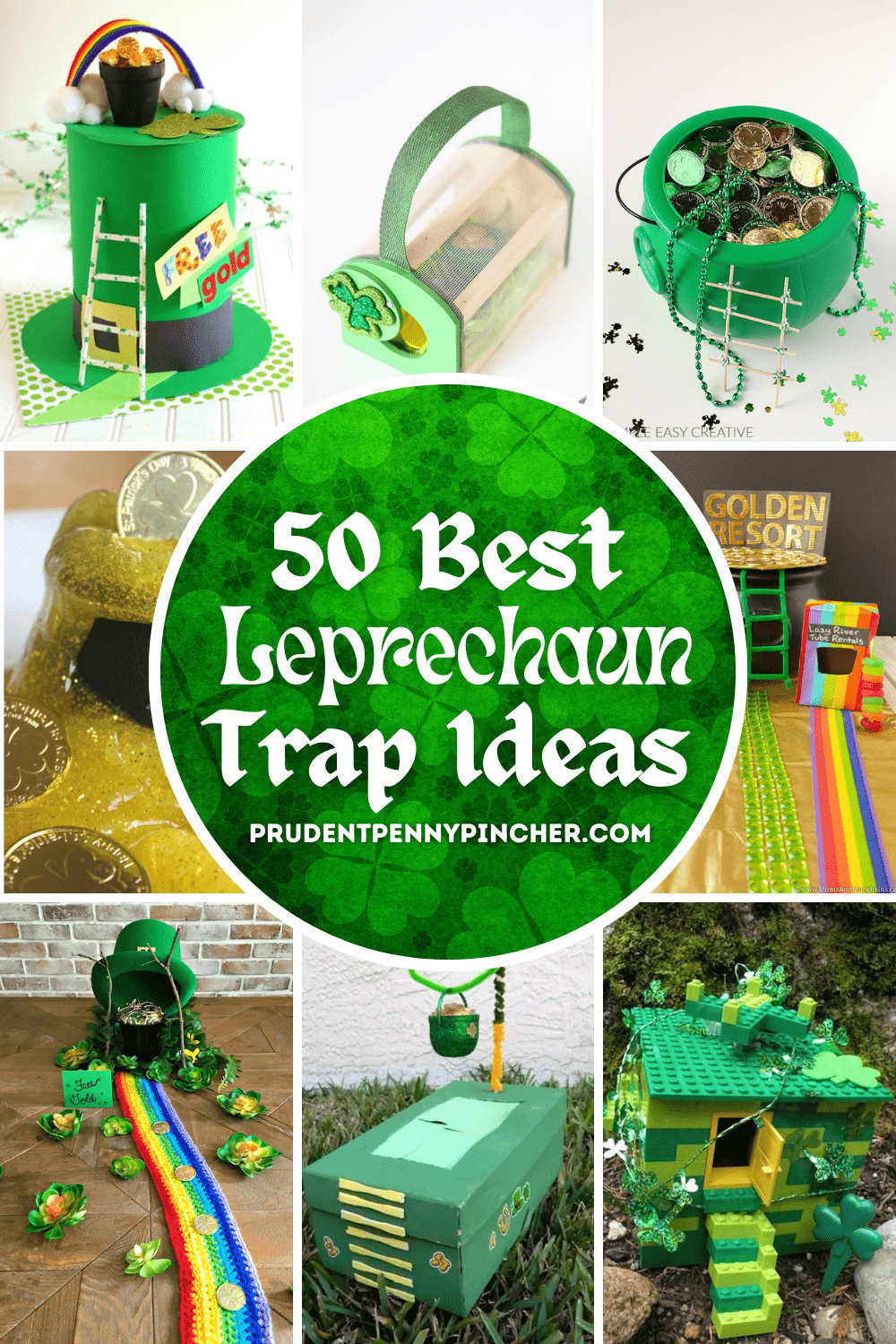 Most of these homemade leprechaun traps use everyday household items and Dollar Tree supplies, they are fairly cheap and simple to make. These traps make great St. Patrick's Day crafts to make with your kids. They will have those little leprechauns running for the hills! Don't forget to make your home extra festive on Saint Patrick's Day with these DIY St. Patrick's Day decorations to help you set the mood for the holiday.
What are Leprechaun Traps and How Does it Work?
Similar to Elf on the Shelf, it's a fun holiday tradition to start with your kids. "How to Catch a Leprechaun" is a great book for children to read before making the traps!
The traps are set up the night before St. Patrick's Day. Your kids will wake up the next morning to discover signs that leprechauns have visited the trap (letters, tricks, and more. See the bottom of the post for ideas). There will be chocolate coins or other treats left for them as a reward for their efforts.
Usually, they feature items such as rainbows, gold coins, shamrocks, top hats, and four-leaf clovers to lure the leprechauns in and have secret holes or trap doors to trap them with.
Make your own leprechaun trap today using these ideas for inspiration:
Leprechaun Trap Ideas
Top Hat Traps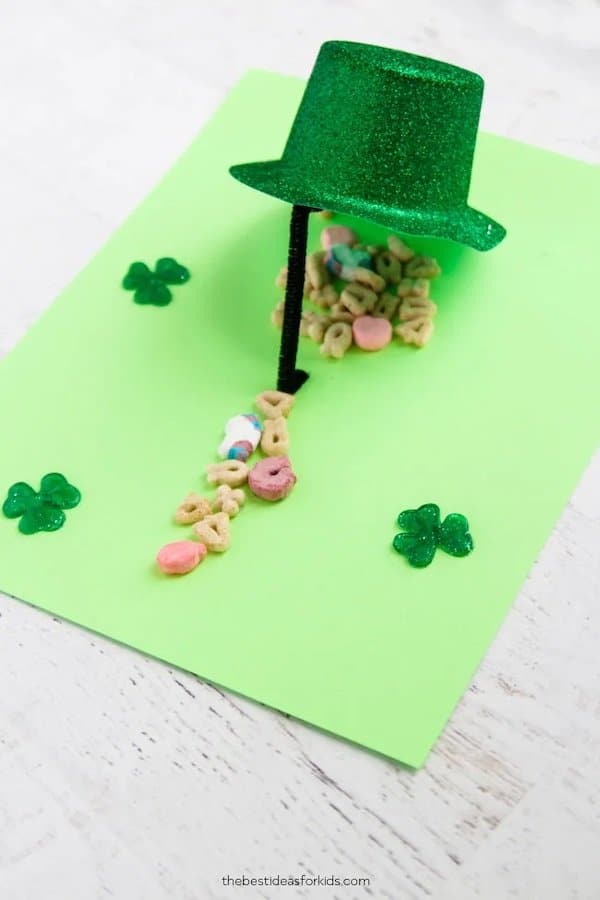 Lucky Charms Top Hat Trap from The Best Ideas for Kids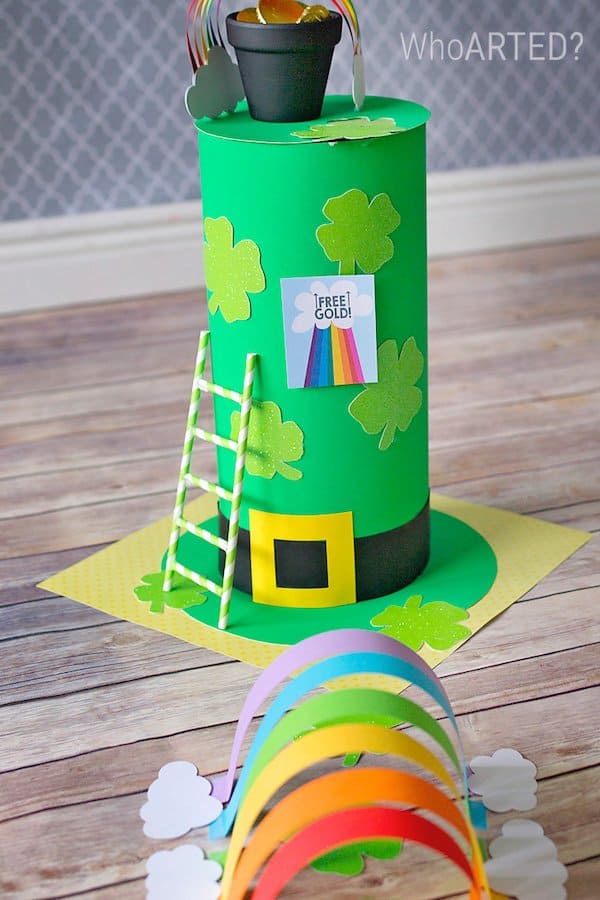 Construction Paper and Poster Board Top Hat Trap from Who Arted?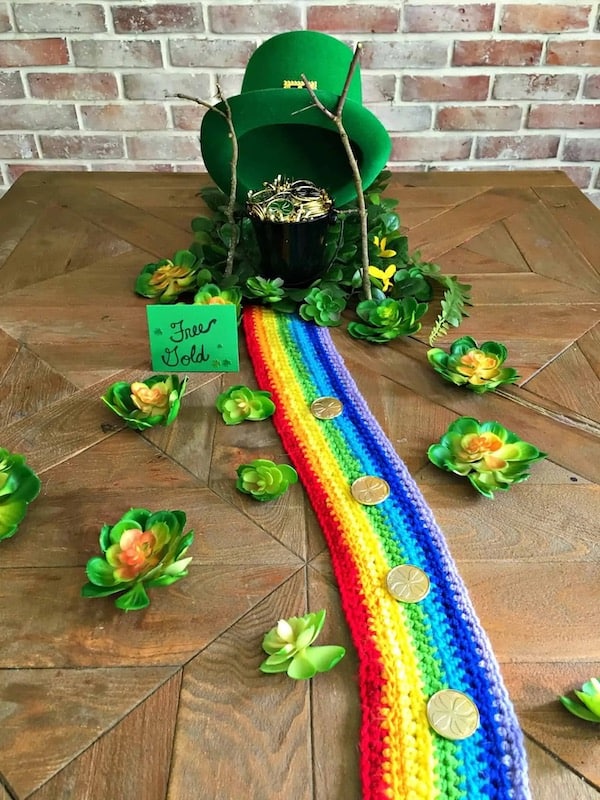 Top Hat and Black Pot of Gold Trap with Rainbow Walkway from Crafty Little Gnome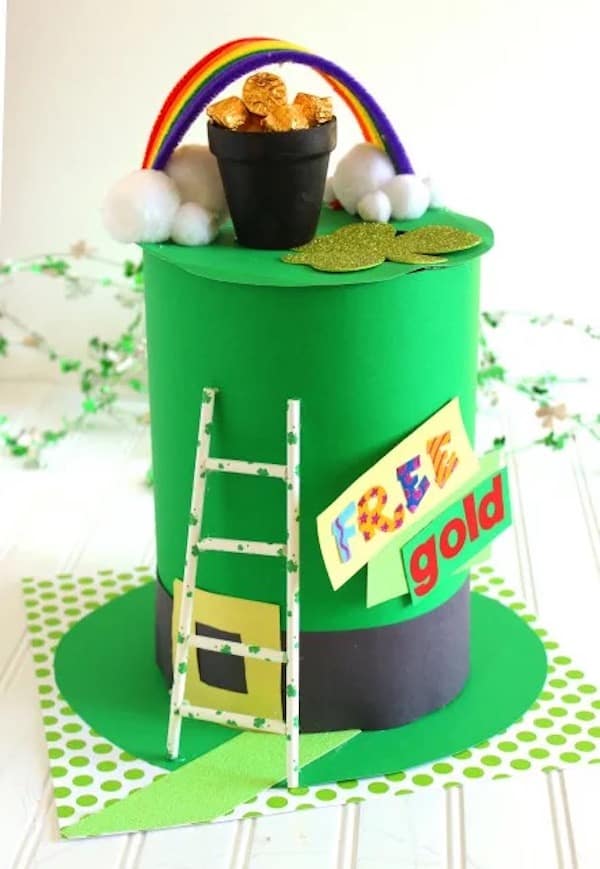 Green Poster Board Top Hat Trap from The Suburban Soapbox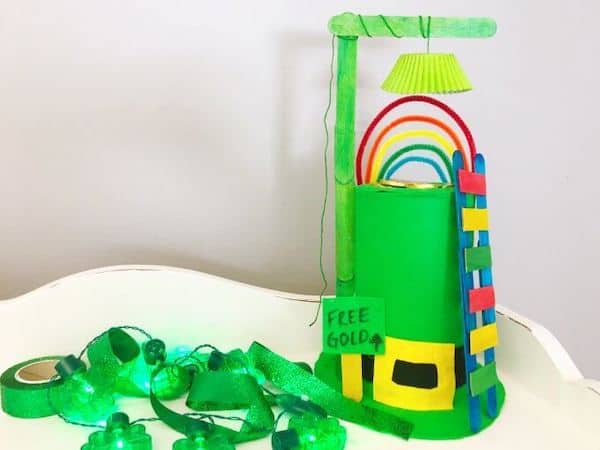 STEM Trap from Little Bins for Little Hands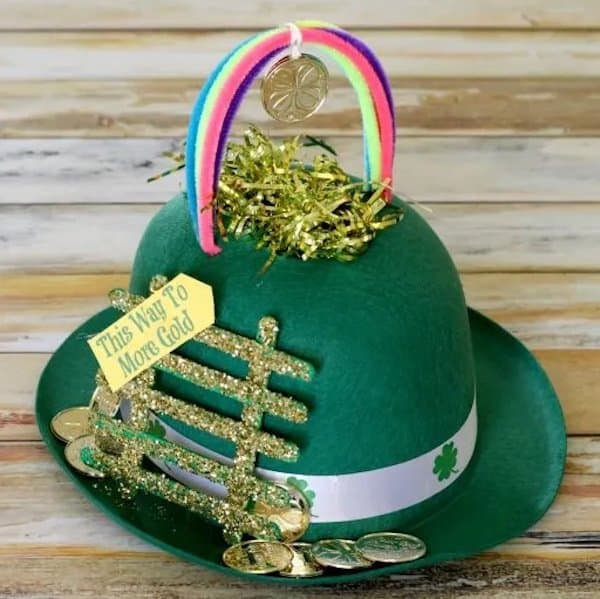 Under the Rainbow Trap from Fun Money Mom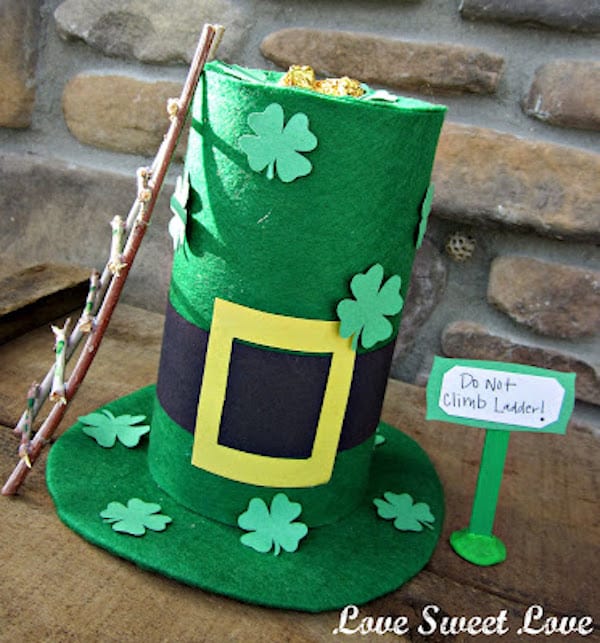 Empty Oatmeal Container Top Hat Trap from Love Sweet Love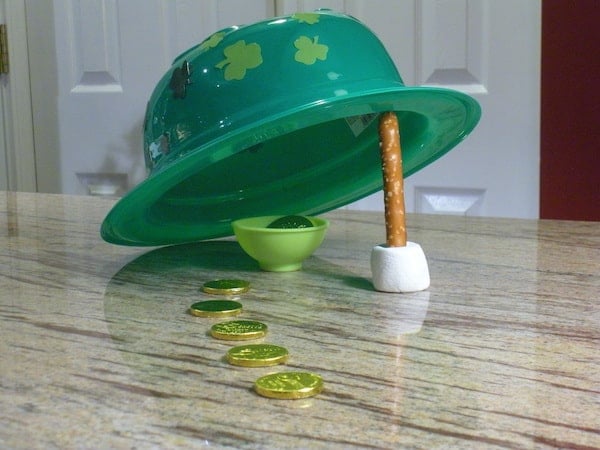 Plastic Top Hat and Stick Trap from A Little Bit of This & That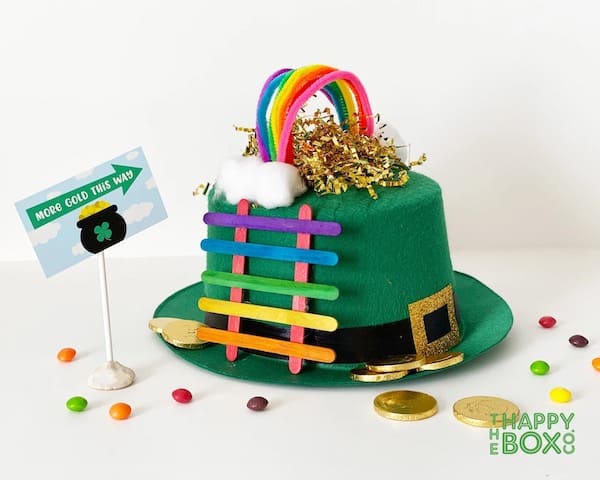 Top Hat Leprechaun Trap from Etsy
Leprechaun Box Trap Ideas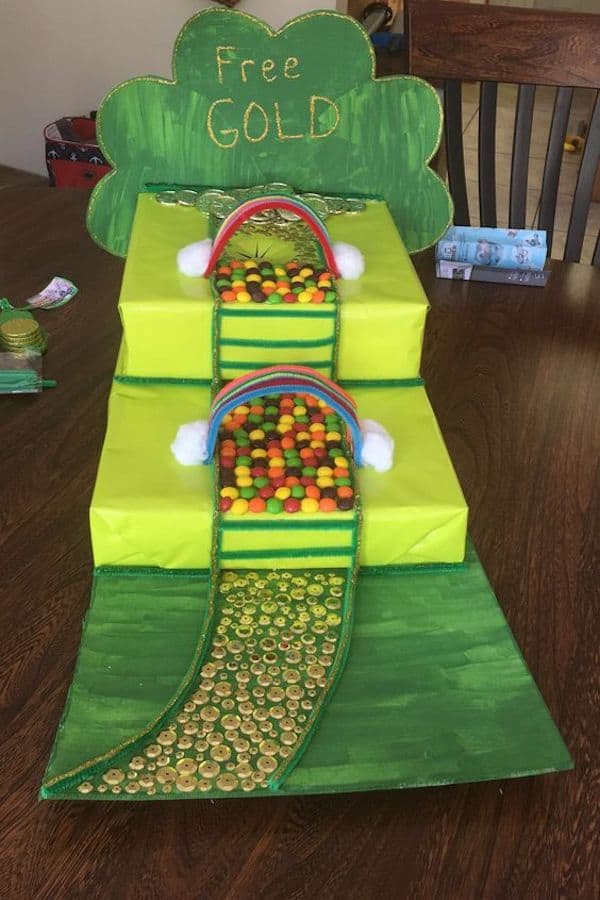 Platform Box Trap with Green Paper and Free Gold Sign from Pinterest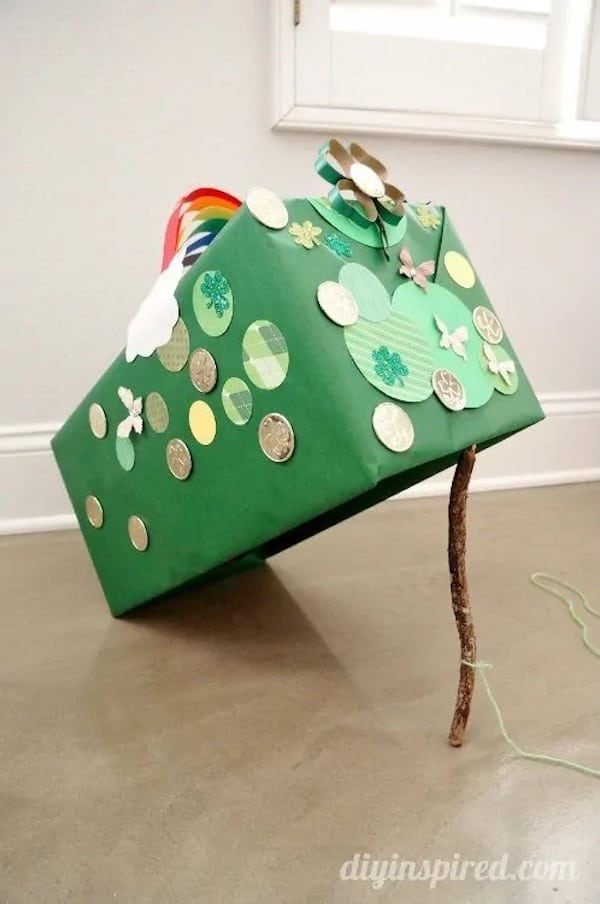 Traditional Box and Stick Trap from DIY Inspired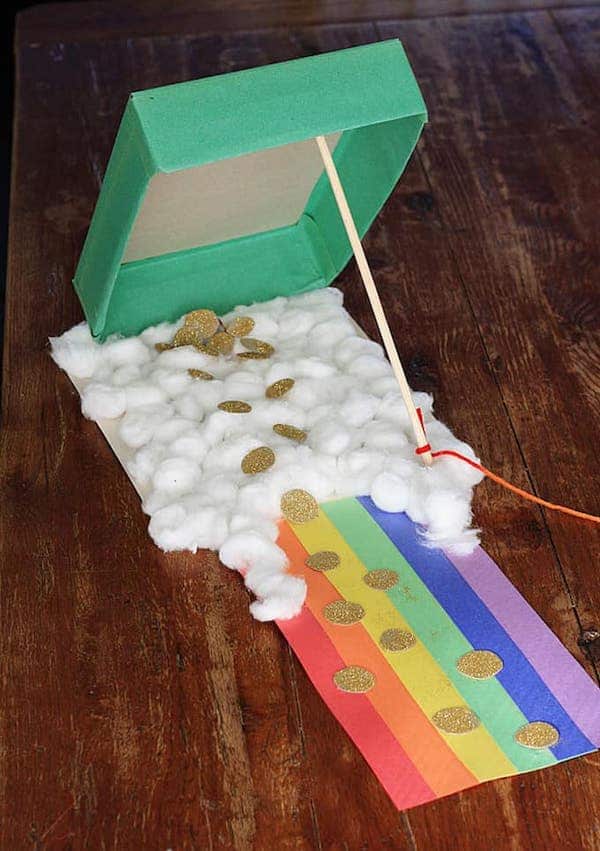 Cereal Box Trap from Crafts by Amanda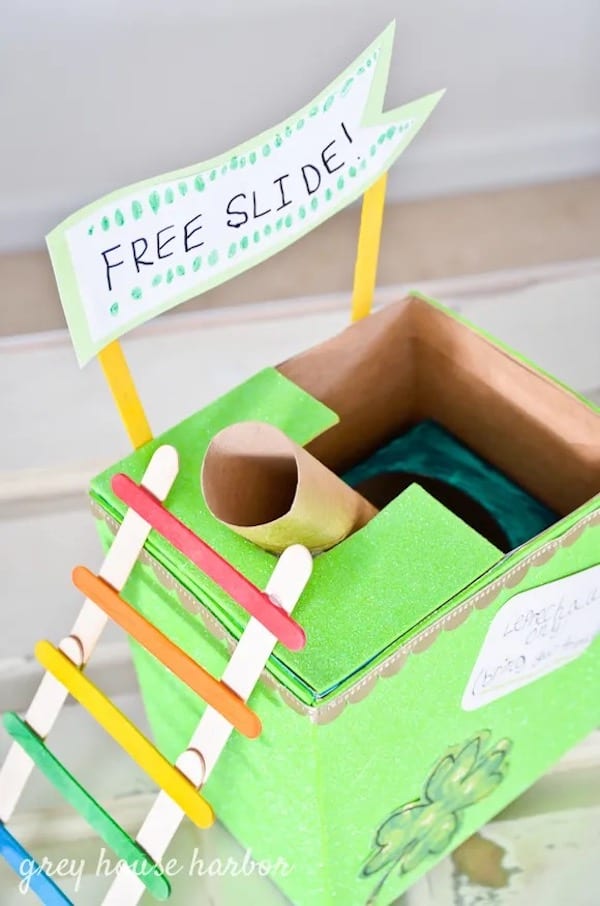 Free Slide Trap from Grey House Harbor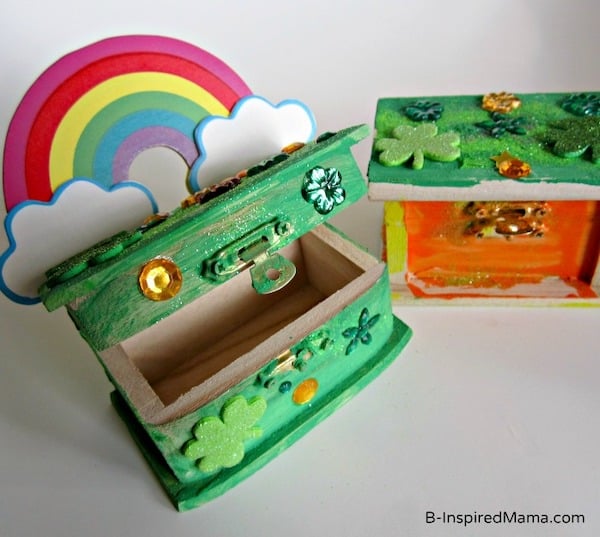 Glitter Box Traps from B-Inspired Mama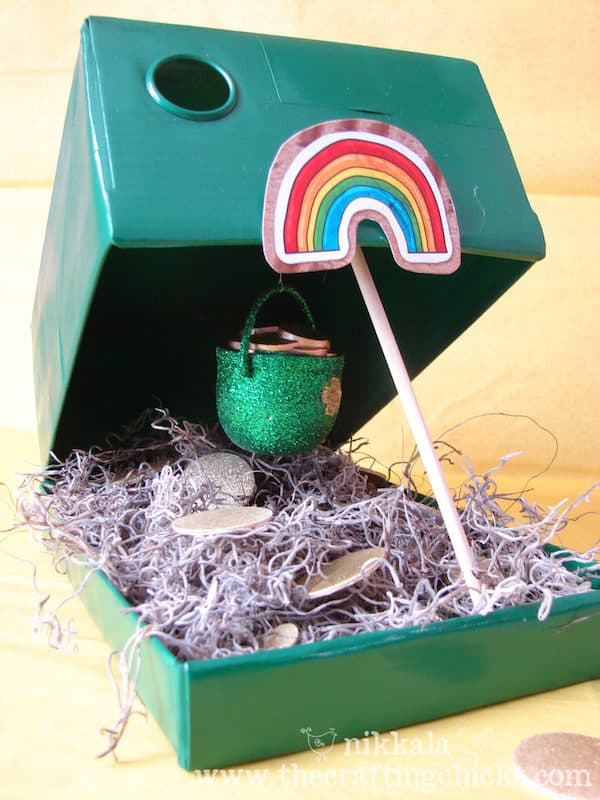 Shoe Box Trap from The Crafting Chicks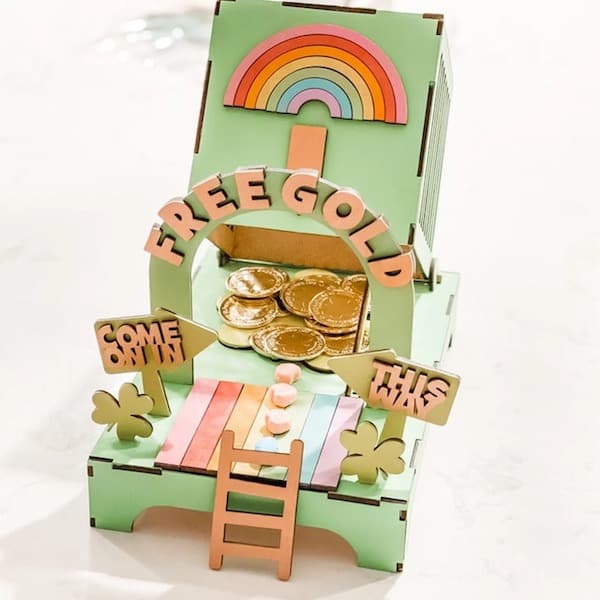 DIY Leprechaun Trap from Etsy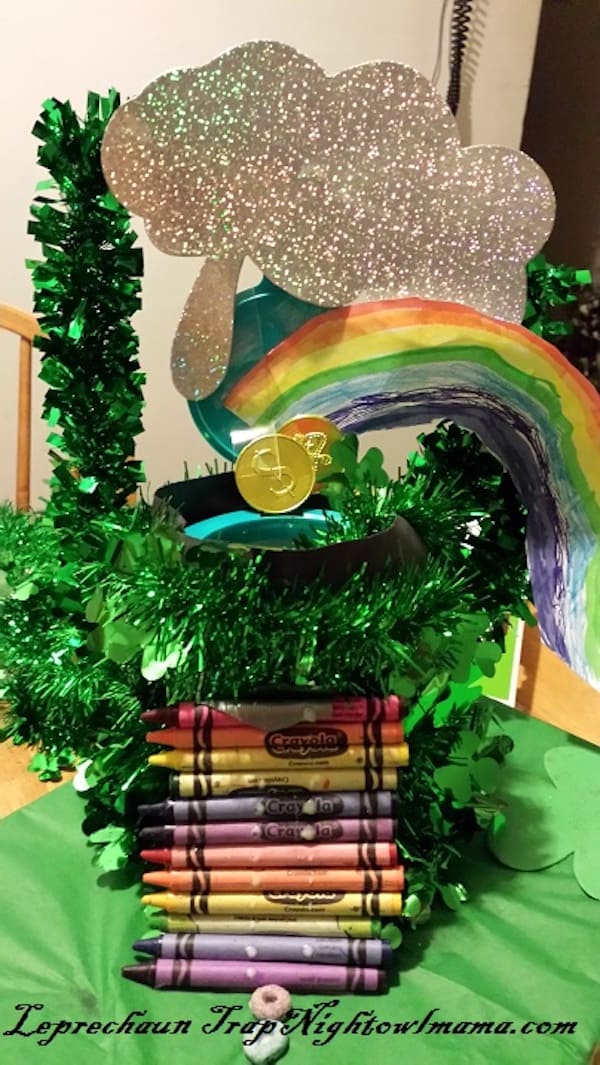 Green Tissue Paper Shoe Box Trap with Rainbow Crayon Ladder from Night Owl Mama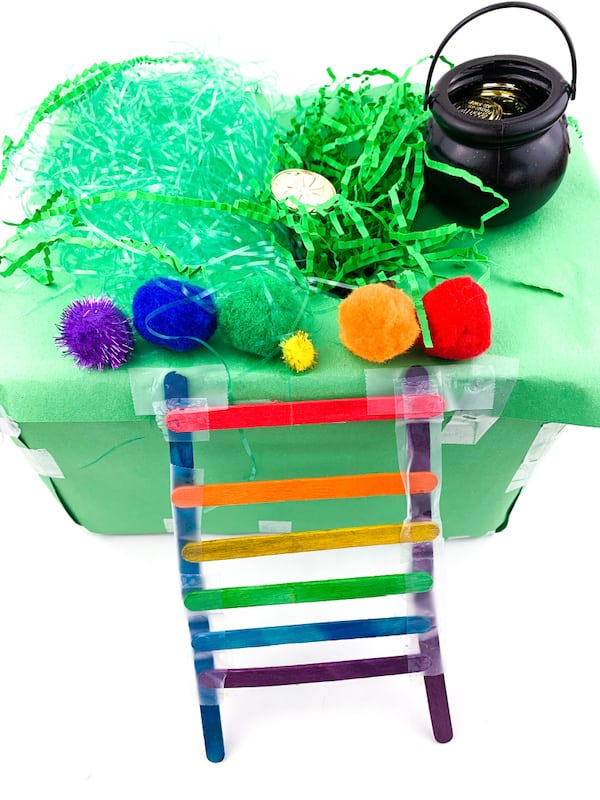 Green Box Trap from Mom Wife Busy Life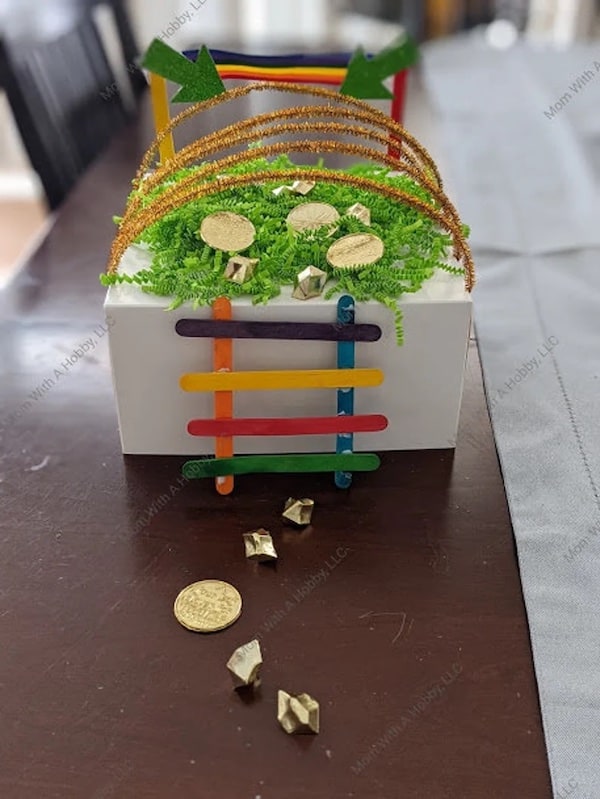 Leprechaun Trap Kit from Etsy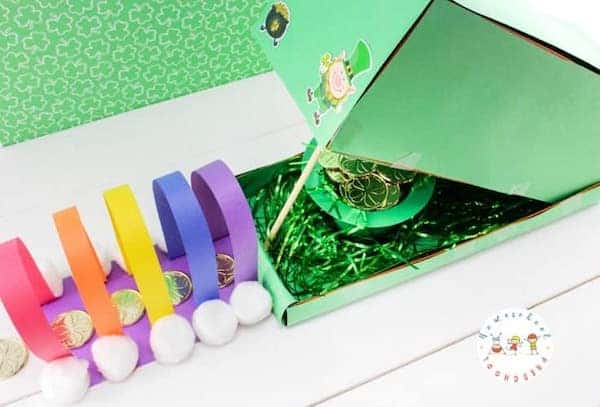 Shoe Box Trap from Homeschool Preschool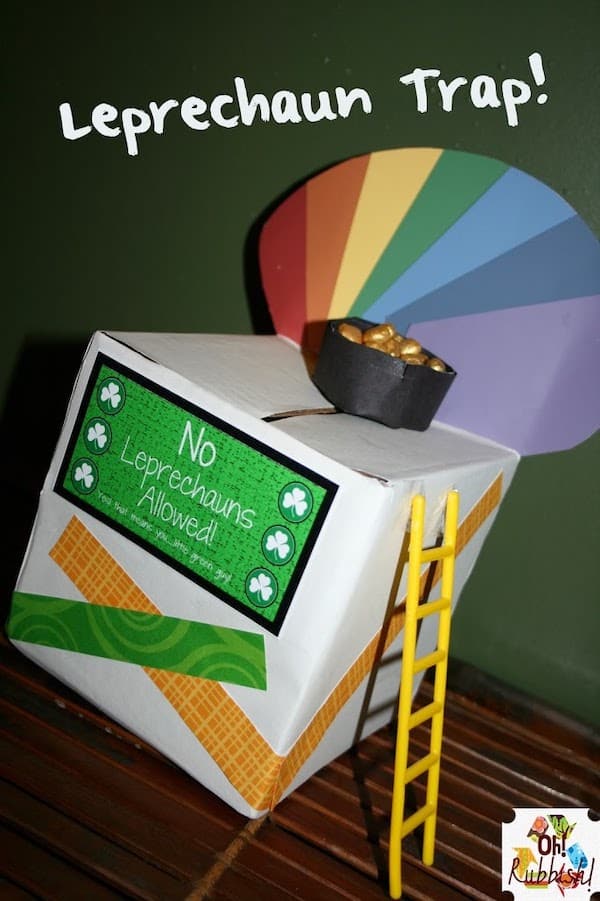 Shipping Box Trap from Oh Rubbish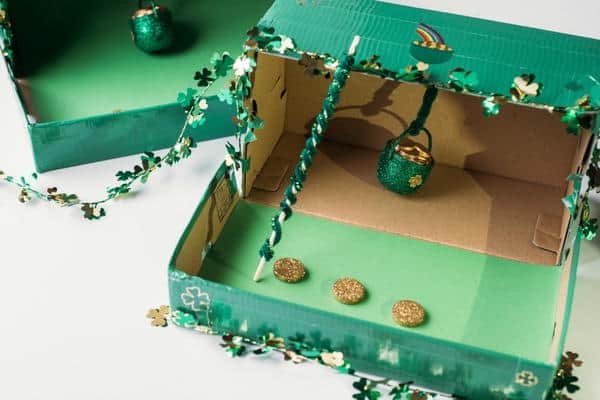 Easy Shoe Box Trap from Fave Crafts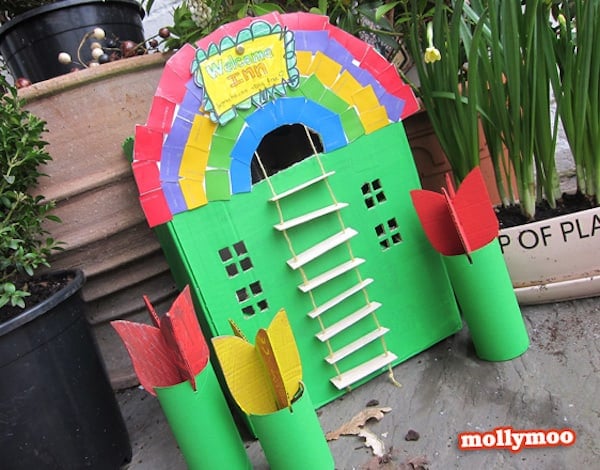 Welcome Inn Paint Chip Rainbow Box from Molly Moo
Other Leprechaun Trap Ideas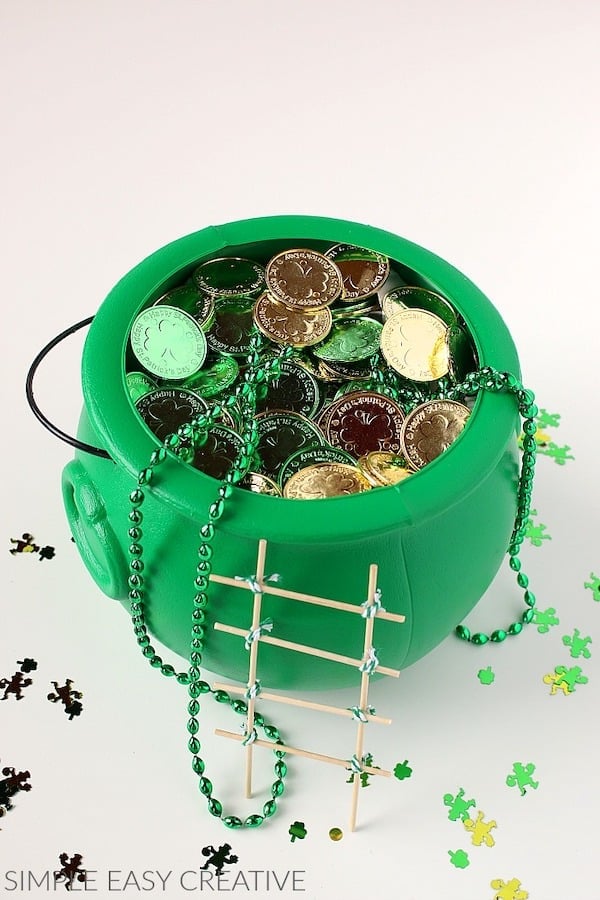 Pot of Gold Trap from Simple Creative Easy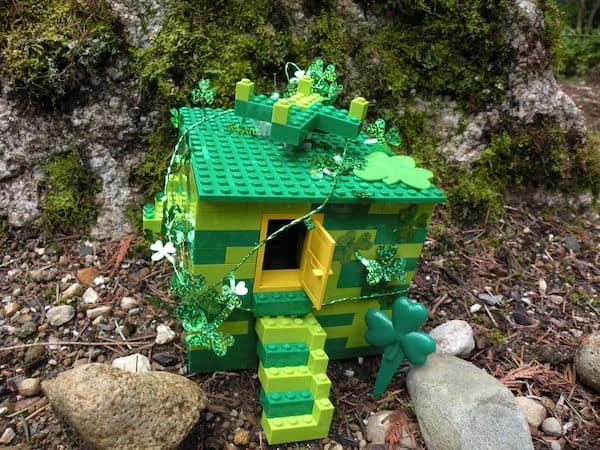 Lego Trap from Pots and Pins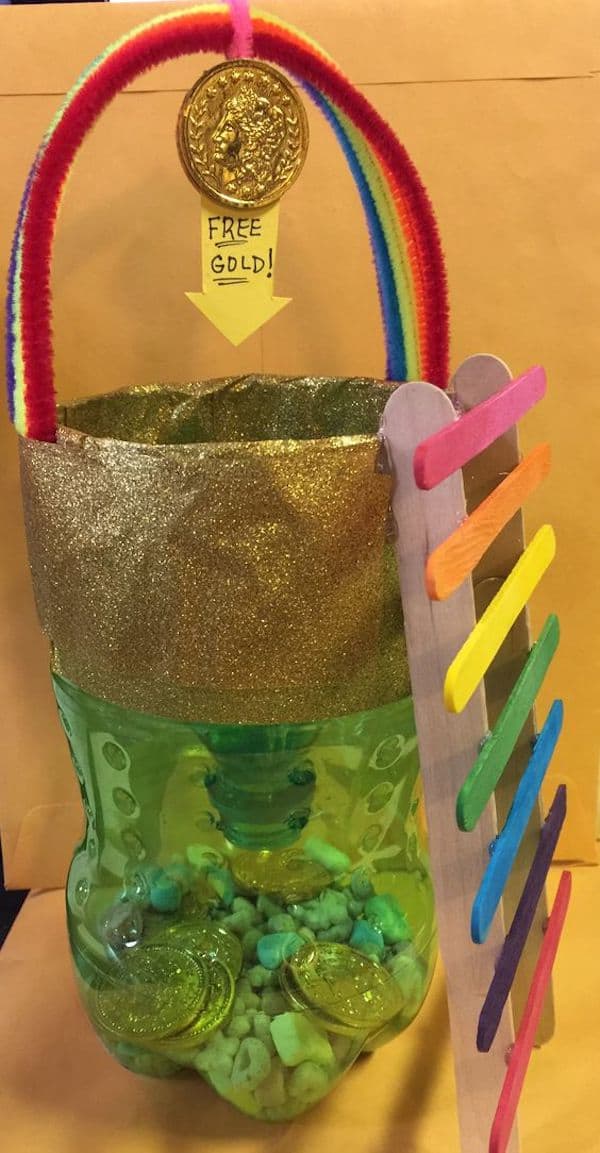 Sprite Bottle Trap from Pinterest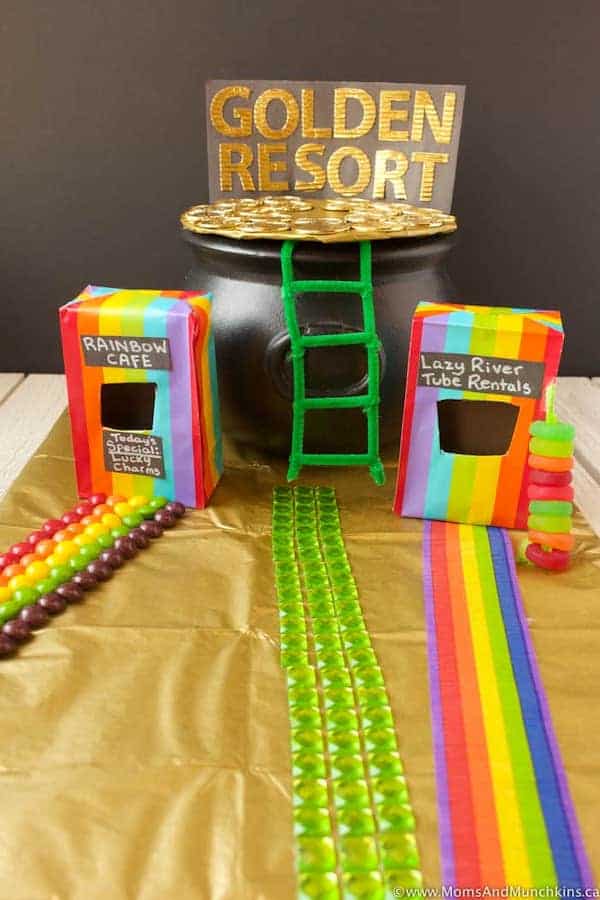 Golden Resort from Moms & Munchkins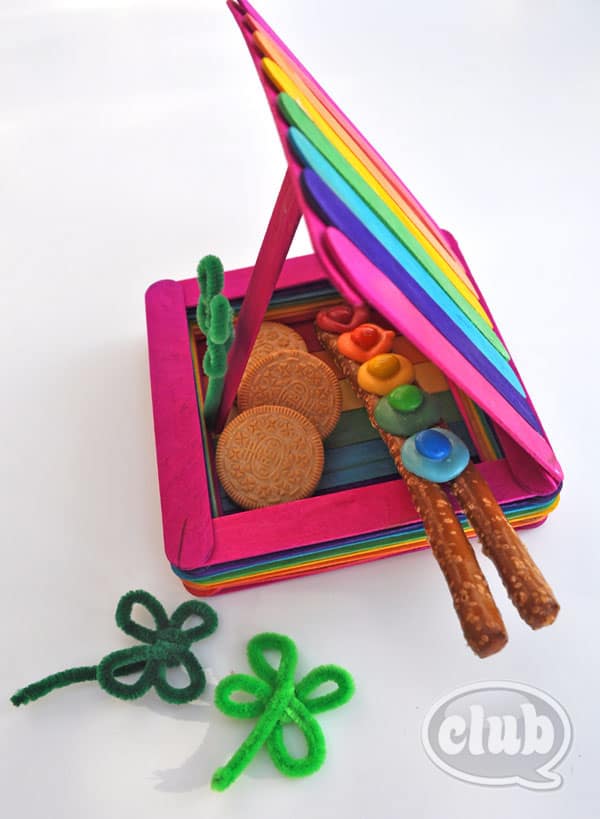 Rainbow Popsicle Stick Trap from Chica Circle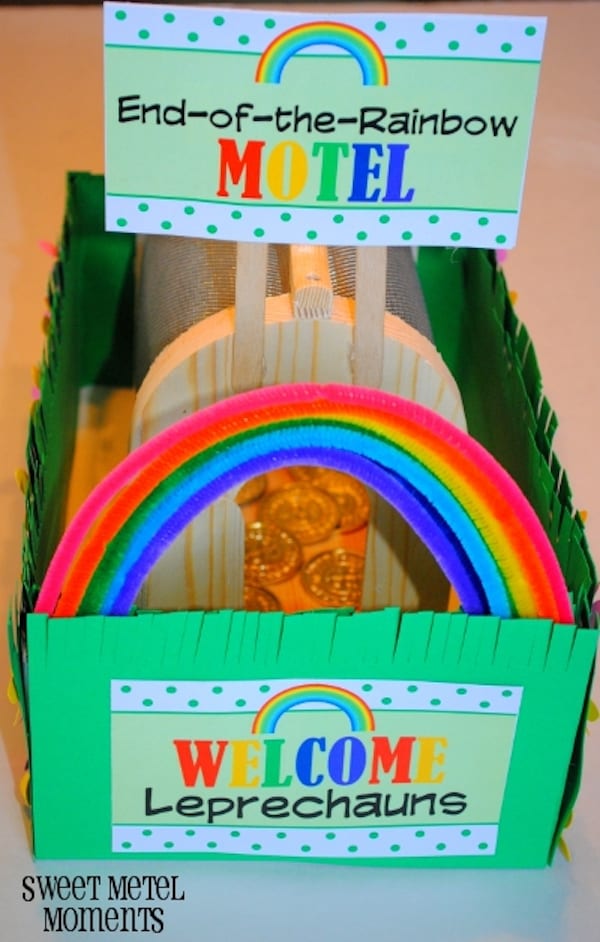 End of a Rainbow Motel from Sweet Metel Moments
Leprechaun Cake Trap from Not Martha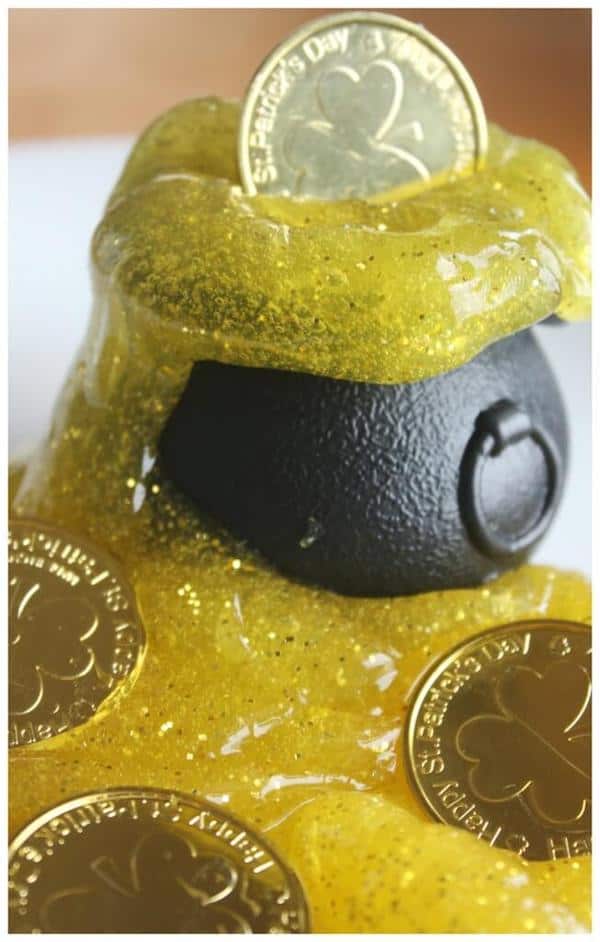 Gold Slime Trap from Little Bins for Little Hands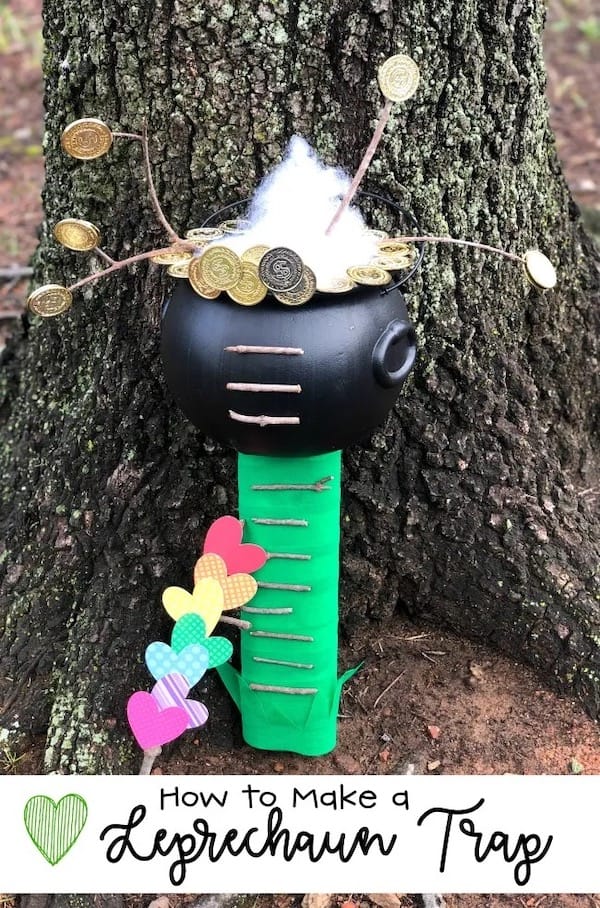 Outdoor Leprechaun Trap from Laura Kelly's Inklings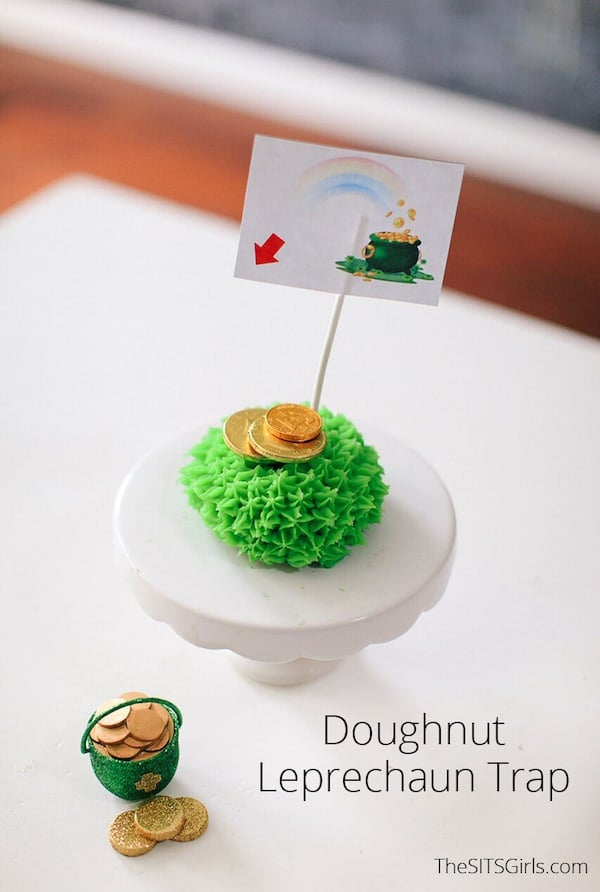 Donut Trap from The SITS Girls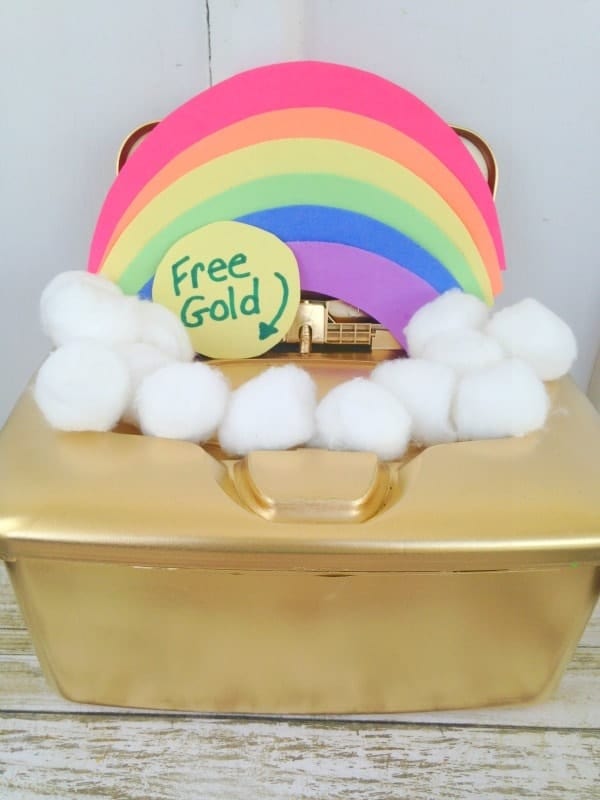 Wipes Container Trap from Premediated Leftovers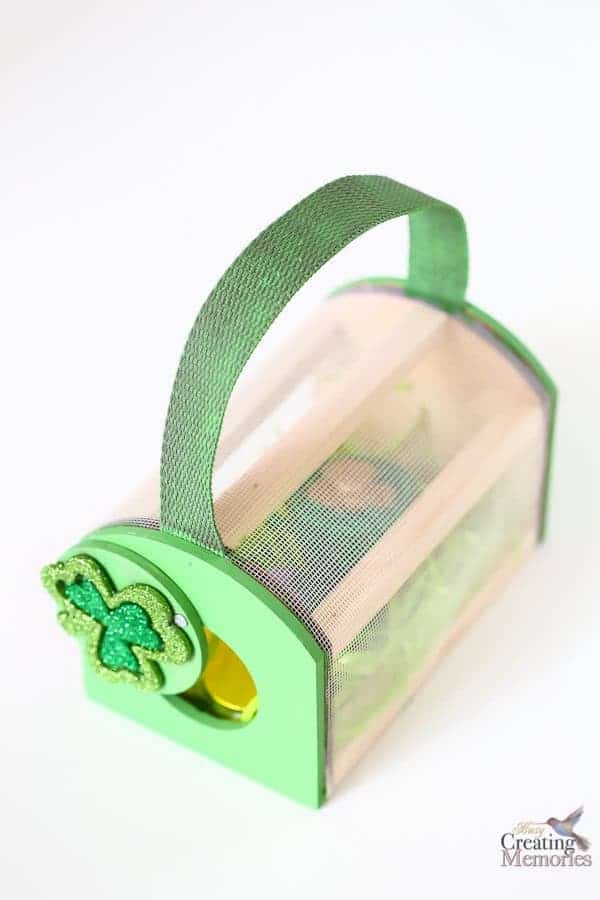 Bug Catcher Trap from Busy Creating Memories
Rewards, Treats and Printables for Traps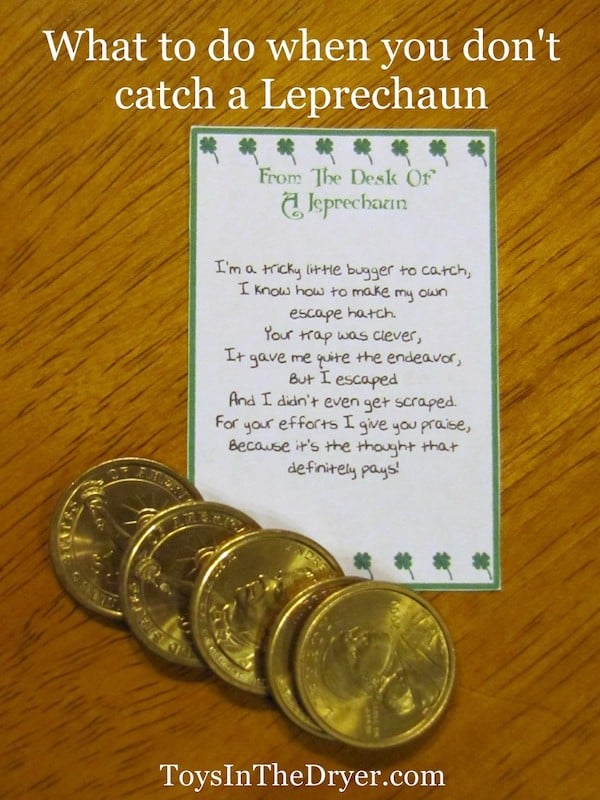 Printable Leprechaun Letter from Toys in the Dryer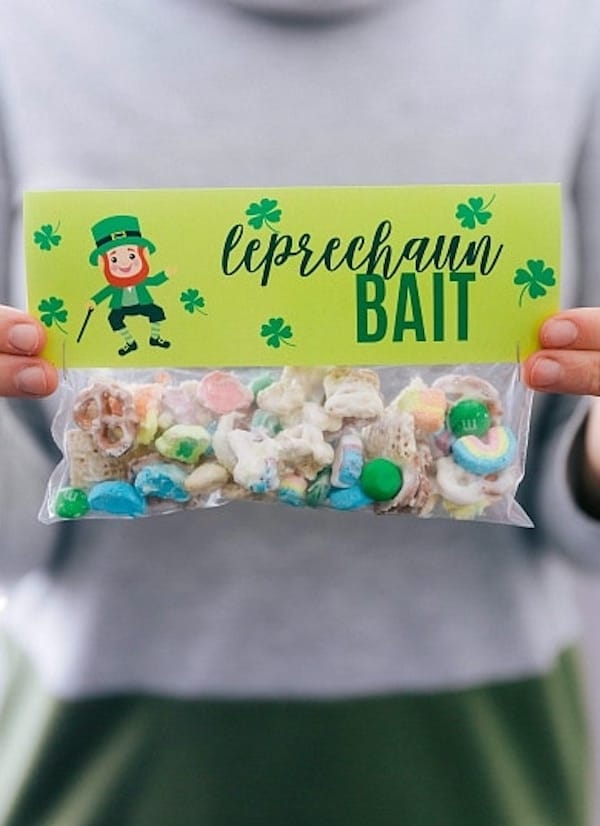 Leprechaun Bait Printable from Chelsea's Messy Apron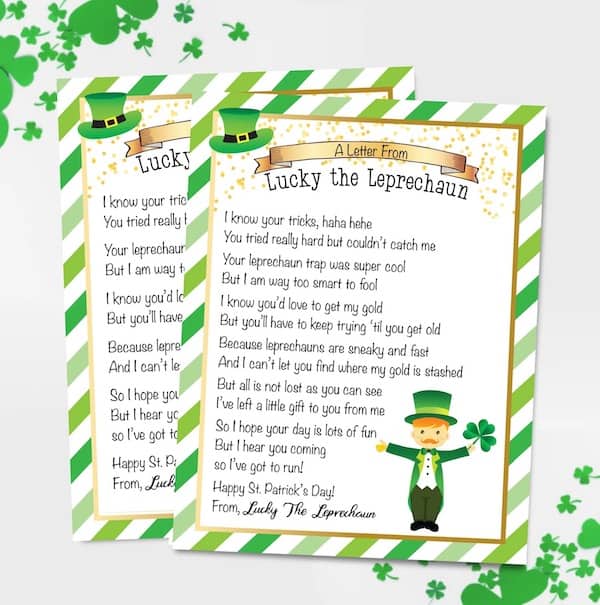 Leprechaun Printable Letter from Etsy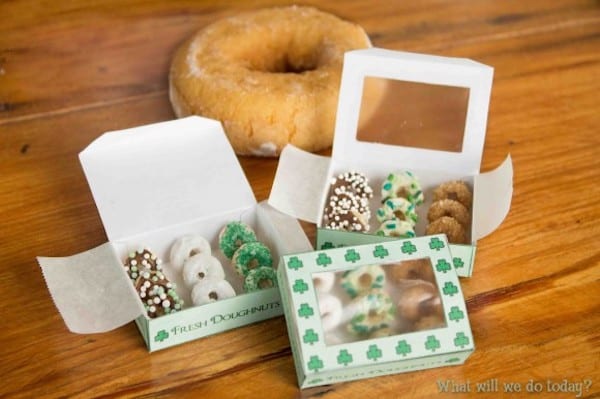 Tiny Donuts from What Will We Do Today?
Get the box printables from Etsy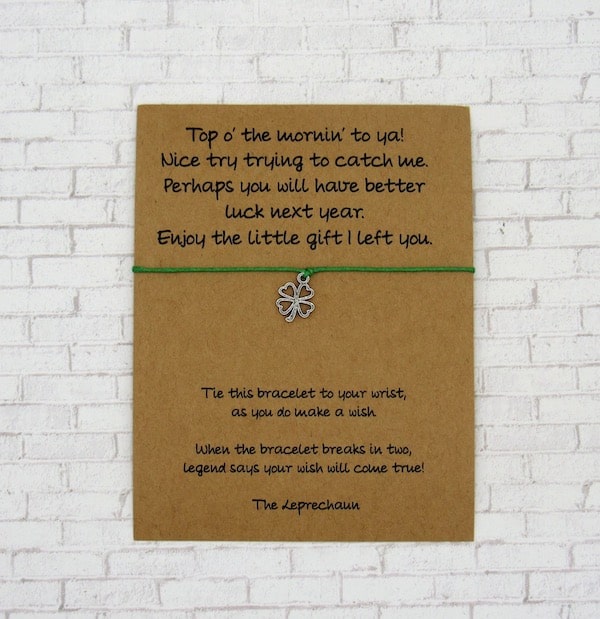 Leprechaun Wish Bracelet from Etsy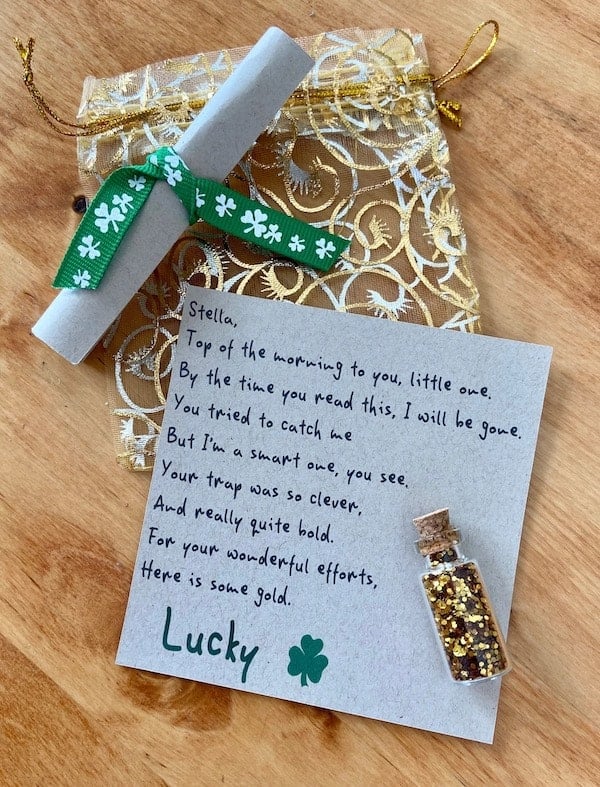 Personalized Leprechaun Letter with Gold Keepsake from Etsy
Personalized Letter with Faux Gold from Etsy
Related Posts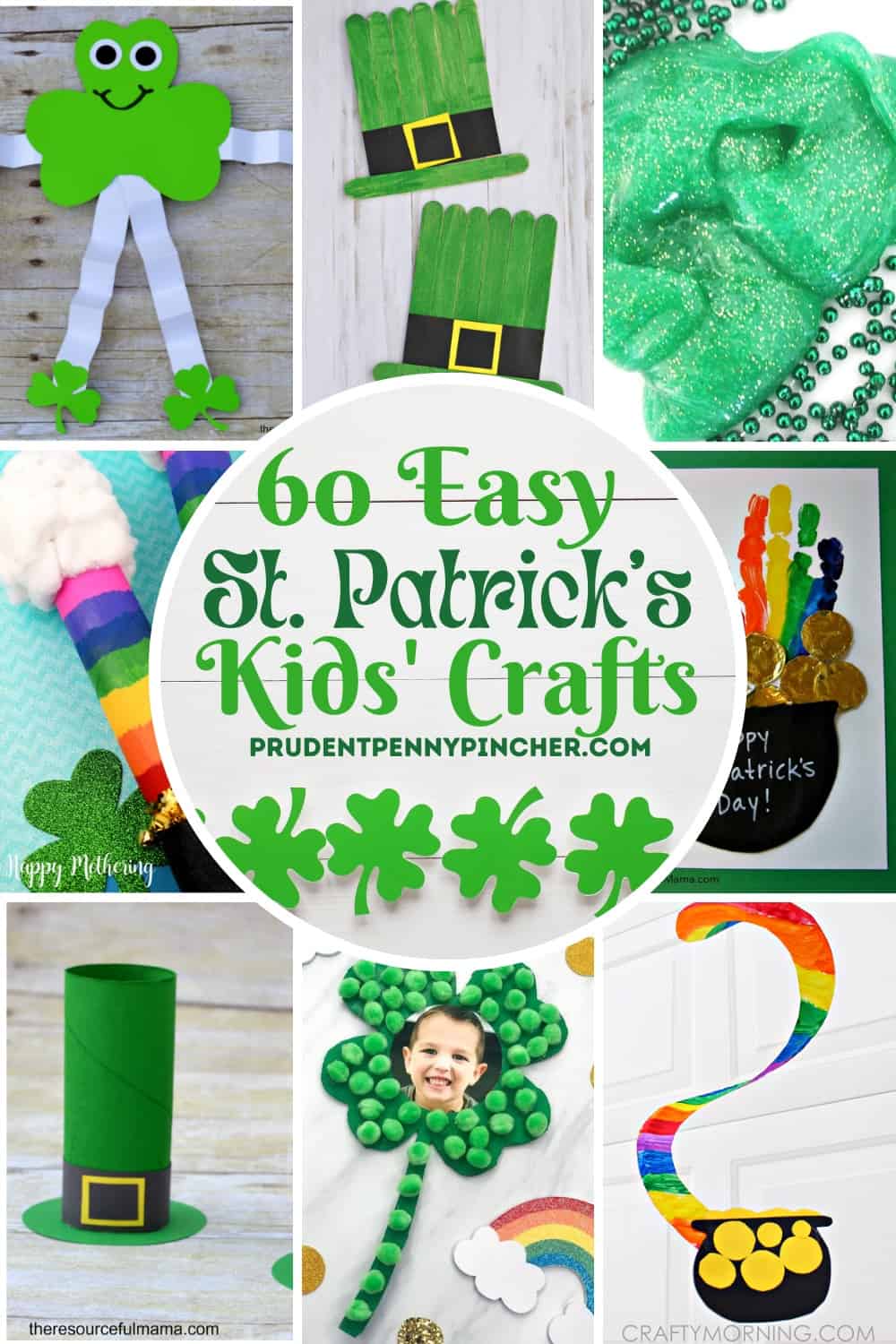 60 Easy St Patrick's Day Crafts for Kids
Looking for more Saint Patrick's ideas?
Be sure to check out all my St. Paddy's posts, which include recipes, decor, crafts, and more!