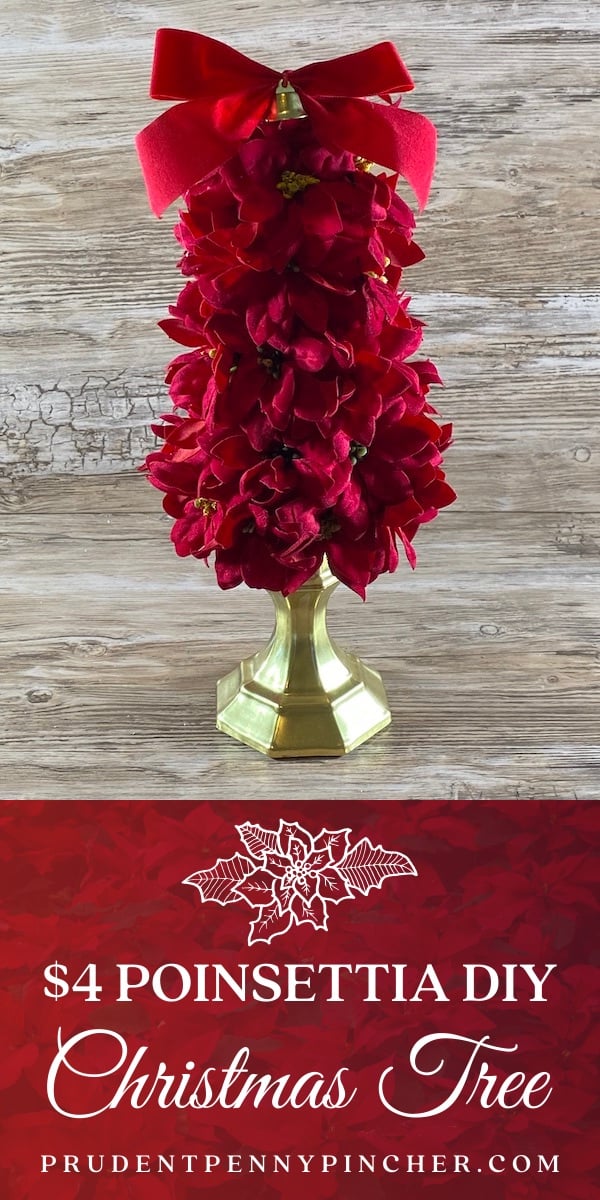 Make an elegant and classy looking Poinsettia DIY Christmas tree for only $4 with this cheap and easy DIY Christmas decoration. It only requires a handful of supplies and less than 10 minutes of your time. It would make a great Christmas centerpiece or accent decoration.
Poinsettia DIY Christmas Tree Supplies
These supplies can all be found at Dollar Tree except the spray paint, which is optional.
foam cone
red acrylic paint ($0.50 cents at Walmart)
mini poinsettia bushes (I used 1 large bush from Micheals for $2.50 – half off with coupon. You can get similar ones at Dollar Tree, but you would need about 4 of those smaller ones)
mini Christmas bow
taper candle holder
glue gun and glue sticks
gold spray paint (optional)
Cost: $4
Time: 10-15 minutes
Difficulty Level: Easy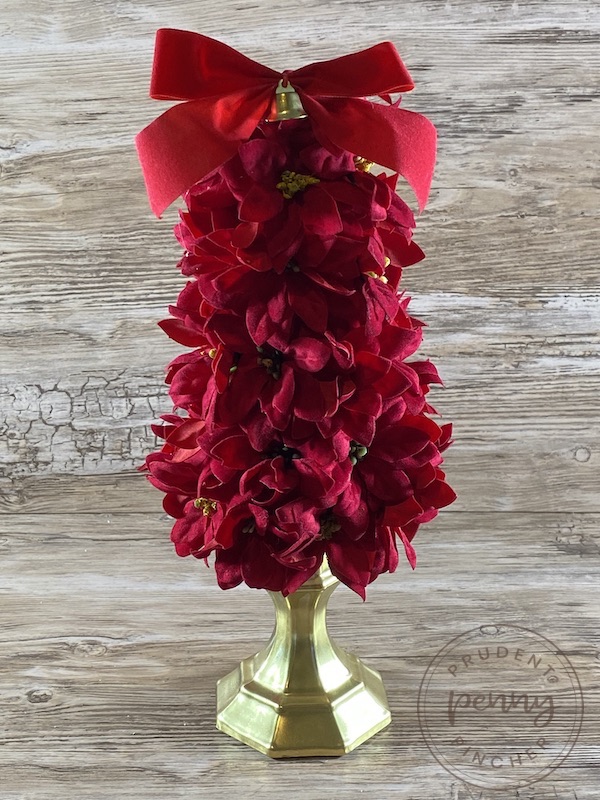 Poinsettia DIY Christmas Tree Instructions
Spray paint your candle holder gold (optional) and let it dry for 12-24 hours.
Paint your foam cone red and let it dry. It takes about 15 minutes to dry.
Remove the poinsettia stems from the bushes.
Dab a little hot glue on bottom of the stem and push the poinsettia into the foam cone. Keep in mind, if your stems are long enough and sharp enough you may not need the glue. My poinsettias needed the glue to keep from falling out.
Repeat this process until the tree is completely covered in poinsettias and the foam cone is no longer visible.
Tie your bow around the top of the tree. You could use hot glue to secure it to place if you wish.
Glue the foam cone to the base of the candle holder, making sure it is centered properly.
Happy Holidays!
---
Related Posts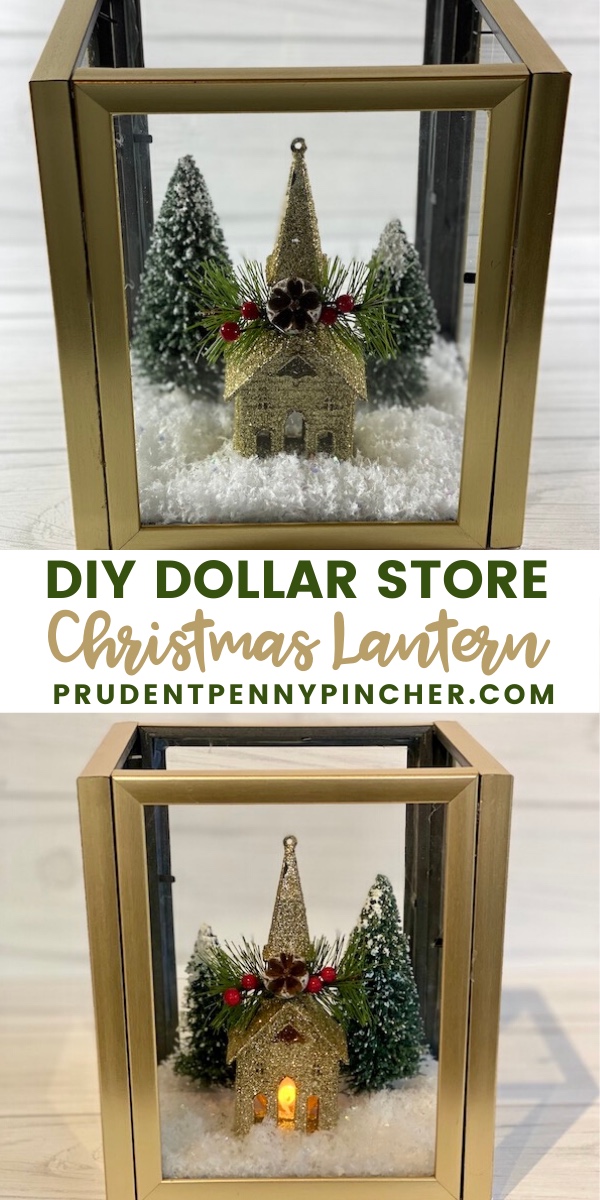 DIY Dollar Store Christmas Lantern