Get some inspiration for decorating your Christmas tiered tray. From farmhouse Christmas tiered tray decor ideas to rustic Christmas tiered trays, there are plenty of Christmas decorations for your tiered tray to choose from.
This post contains some affiliate links for your convenience. Click here to read my full disclosure policy.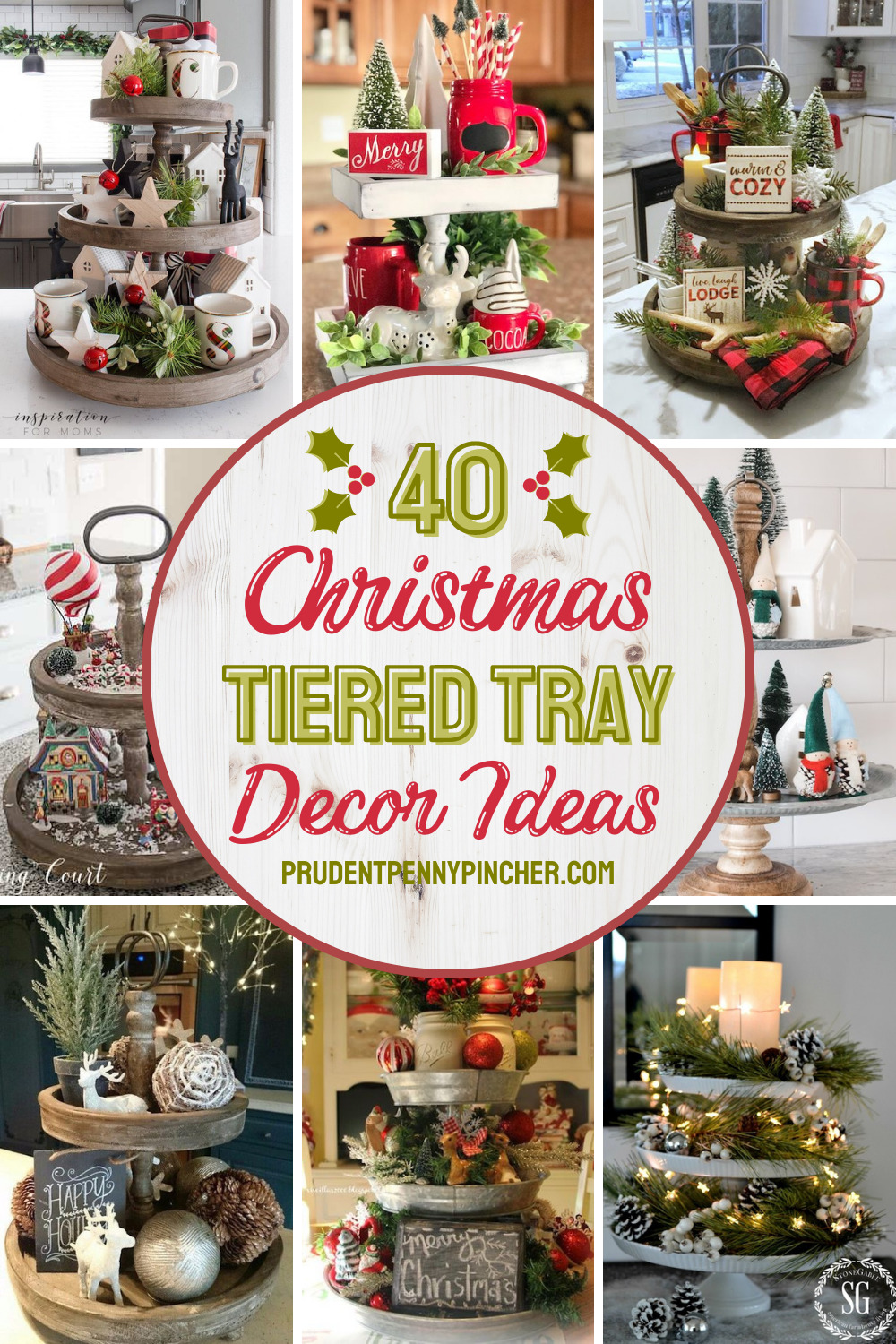 Tiered trays are a fun way to add a festive touch to your home. You can decorate it throughout the year for every holiday and season. Etsy and Hobby Lobby are great places to look for tiered tray decor ideas on a budget. You can even make Christmas decor ideas like signs or words on mugs with a sharpie or make words using a Cricut.
What to Include to your Christmas Tiered Tray:
coffee mugs
christmas village pieces
sprigs of greenery or berries (christmas tree clippings, etc.)
christmas picks or christmas florals like poinsettias
frosted pinecones
fake snow
fairy lights
christmas ornaments
bells
miniature christmas trees
mini wreaths
knick knacks (little red truck, nutcracker, gingerbread houses, reindeer, Santa etc.)
small christmas signs
christmas gnomes
christmas candles
bead garlands
jars and canisters storing christmas goodies like marshmallows for hot cocoa or candies
candy canes
red and white paper straws
snowflakes
christmas kitchen towel
Where Can You Find These Items on a Budget:
You can find most of these items at Dollar Tree (christmas mugs, ornaments, christmas picks, candy canes, florals, bells, snowflakes, jars, canisters, Christmas figurines, Christmas signs and much more). What you can't find at the dollar store, you can find at the following places without spending too much:
Hobby Lobby (be sure to use the 40% off a single item coupon which is always on their website)
At Home
Big Lots
Etsy
IKEA
Micheals (sign up for their emails and you get regular 50% off coupons and sale alerts)
Tiered Tray Christmas Decor Ideas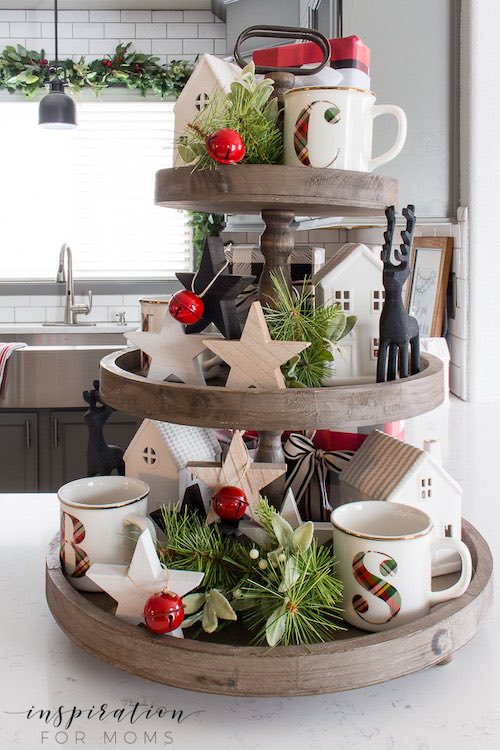 Touch of Red Festive Christmas Tiered Tray from Inspiration for Moms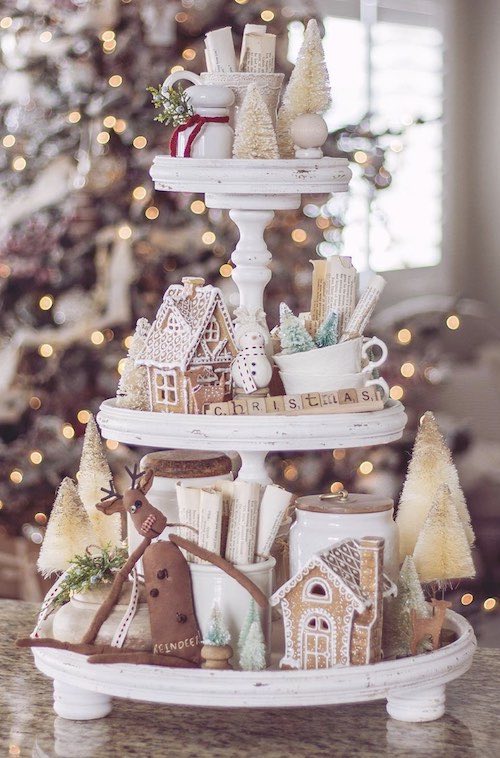 Neutral Gingerbread Tiered Tray from Sweet Rose and Wren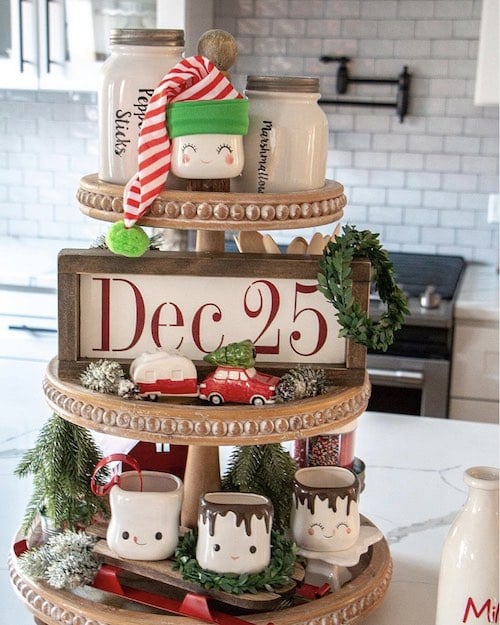 Cute Hot Cocoa Tiered Tray from My Rustic Retreat (via Instagram)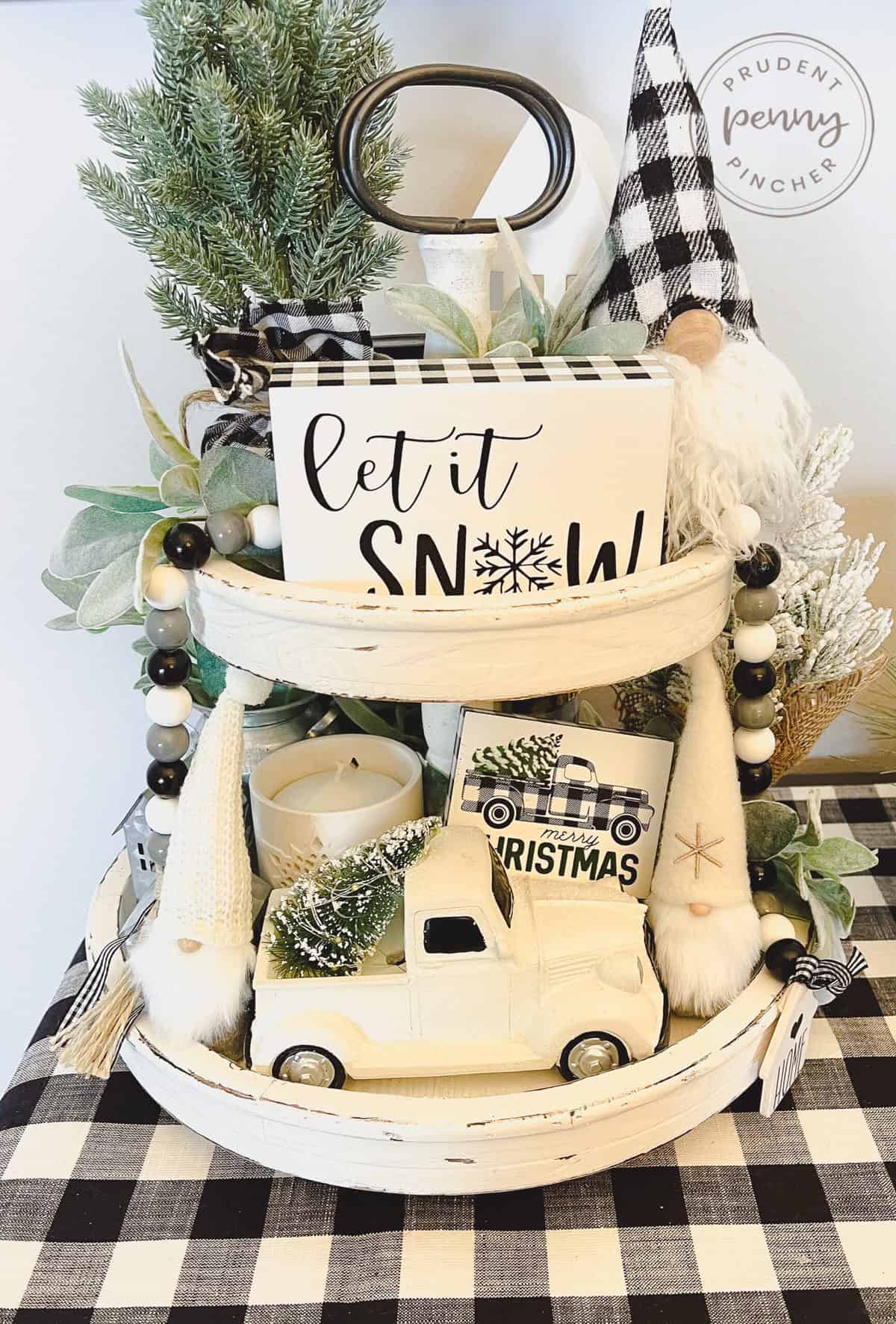 Buffalo Check Farmhouse Christmas Tray from Prudent Penny Pincher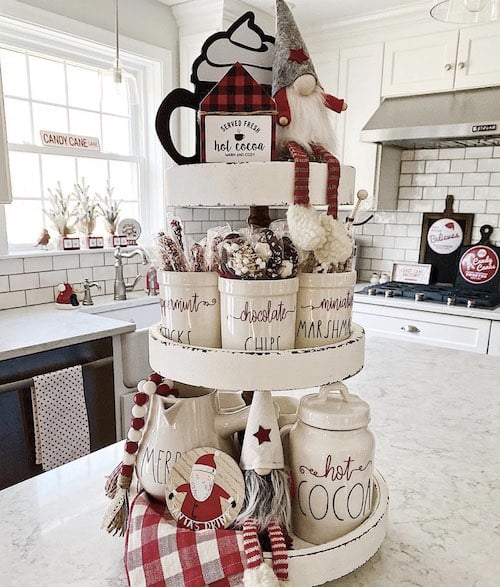 Hot Cocoa Tiered Tray from One Daisy Drive (via Instagram)
Mini Wood House Hot Cocoa Sign from My Simple Little Home's Etsy Shop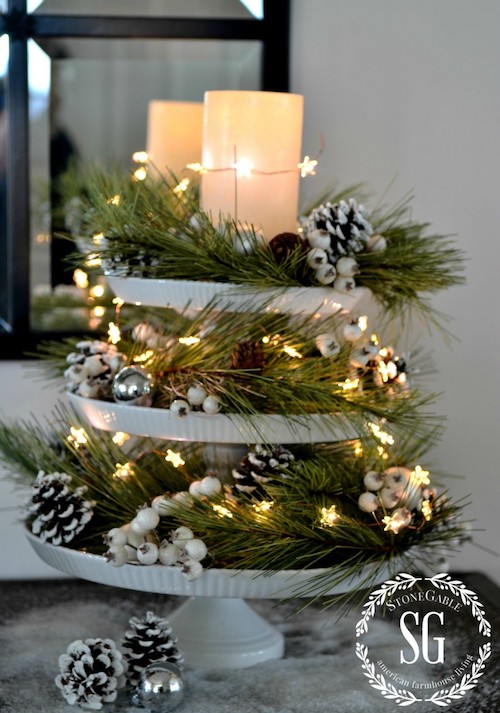 Cake Pedestal Christmas Decorations from Stone Gable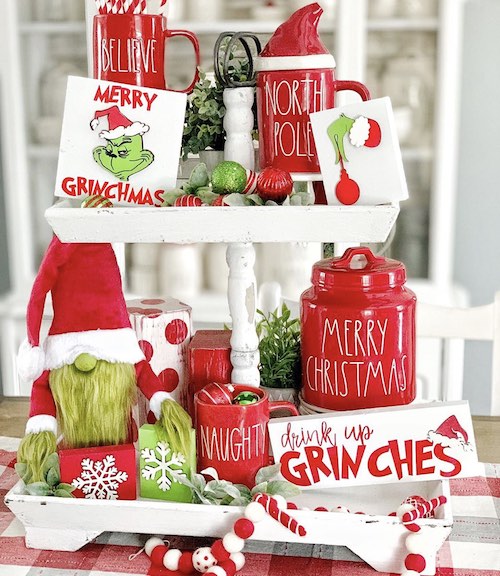 Grinch Tiered Tray from Bailey's Branches (via Instagram)
You can find these items on her Etsy shop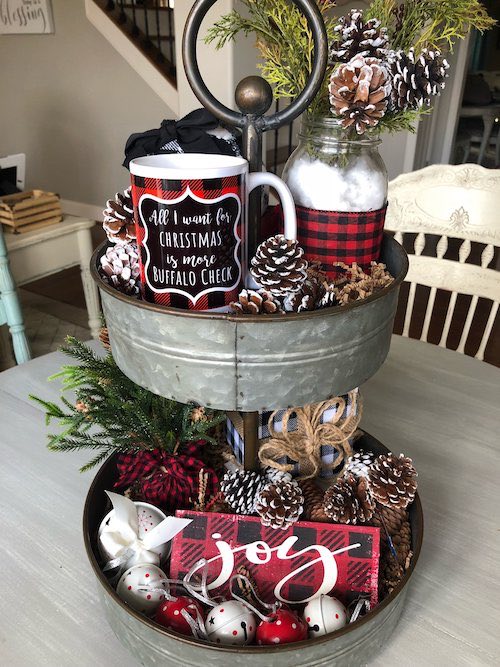 Buffalo Check Christmas Tiered Tray from Wilshire Collections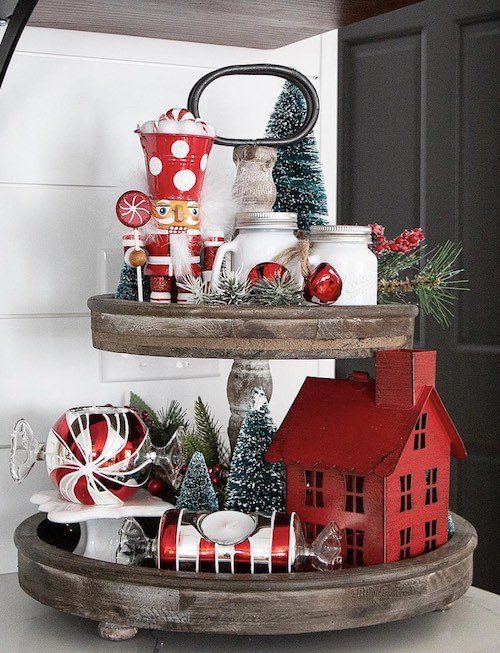 Red and White Christmas Farmhouse Tiered Tray from My Rustic Retreat (via Instagram)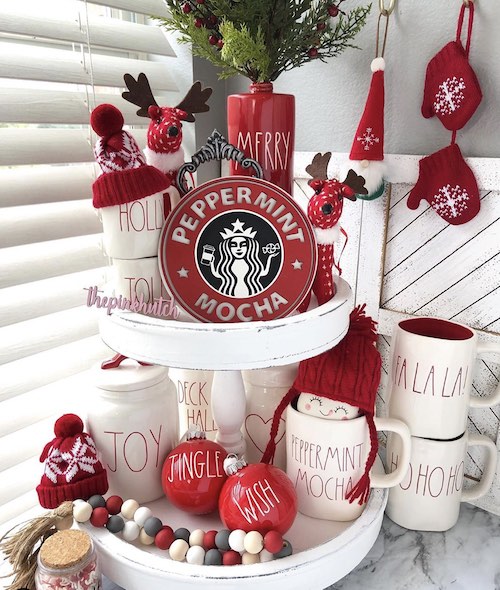 Christmas Coffee Tiered Tray from The Pink Hutch (via Instagram)
You can find her Etsy shop here if you are interested in buying any of these items
Gingerbread Tiered Tray from Cupcake Country Girl (via Instagram)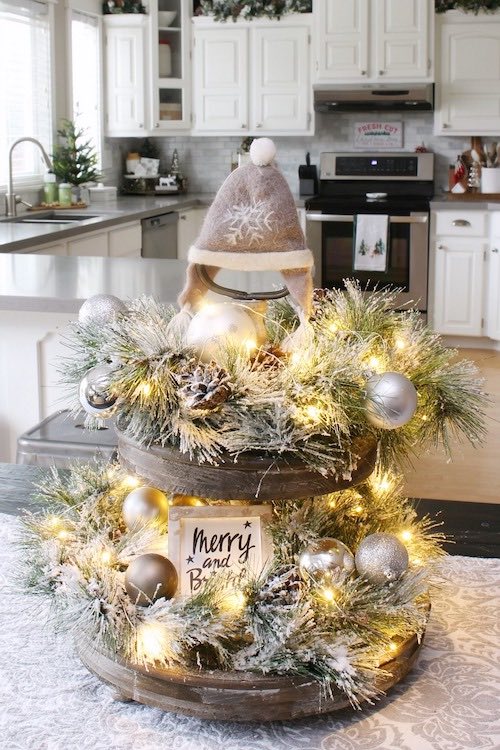 Farmhouse Christmas Tray from Clean and Sensible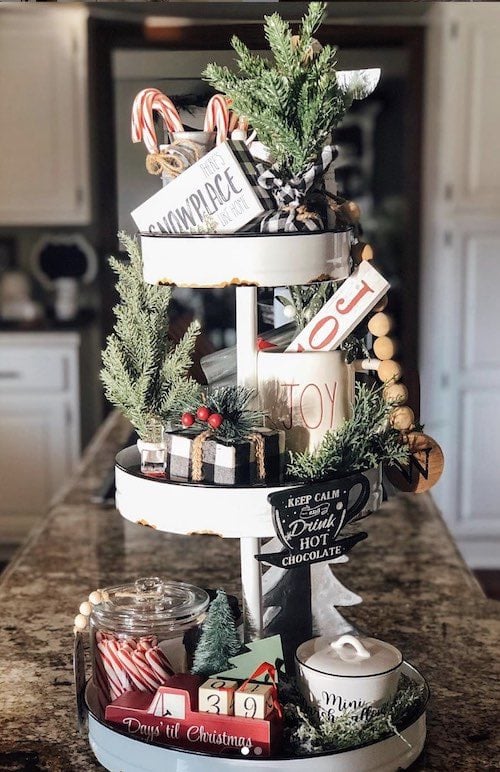 Farmhouse Christmas Tiered Tray from My Farmhouse Heritage (via Instagram)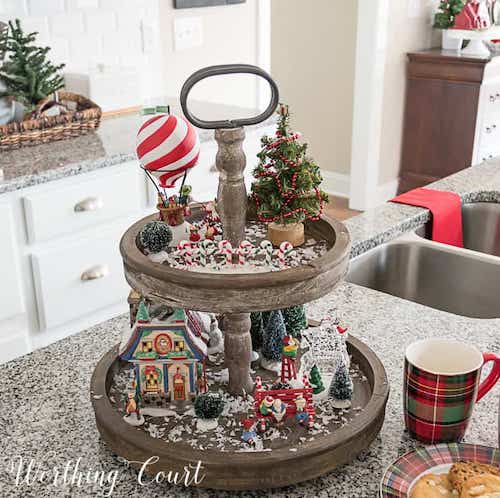 Christmas Village Tiered Tray from Worthing Court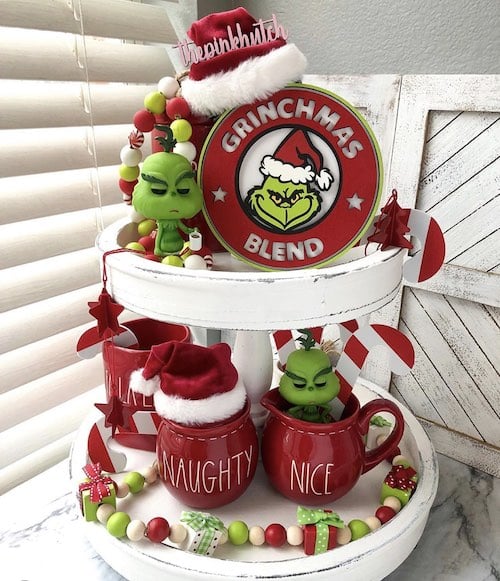 Grinch Tiered Tray from The Pink Hutch (via Instagram)
You can find her Etsy shop here if you are interested in buying any of these items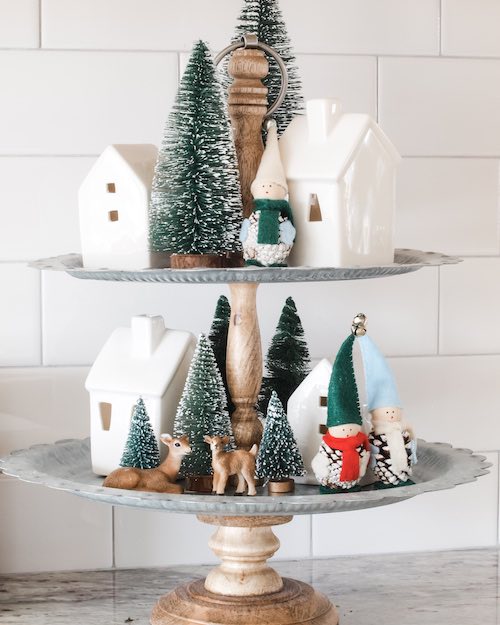 Winter Village Tiered Tray from Hymns and Home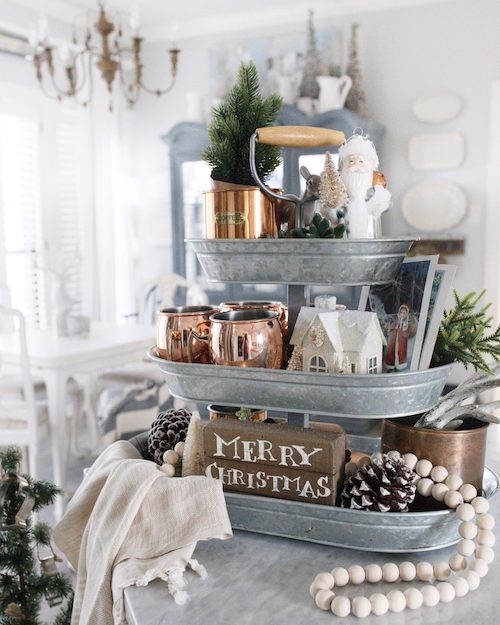 Farmhouse Christmas Tiered Tray from Cuter Tudor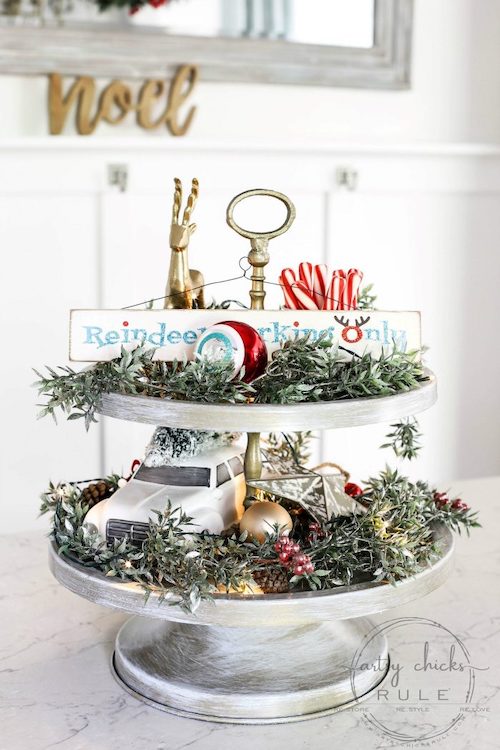 Holiday Tiered Tray Makeover from Artsy Chicks Rule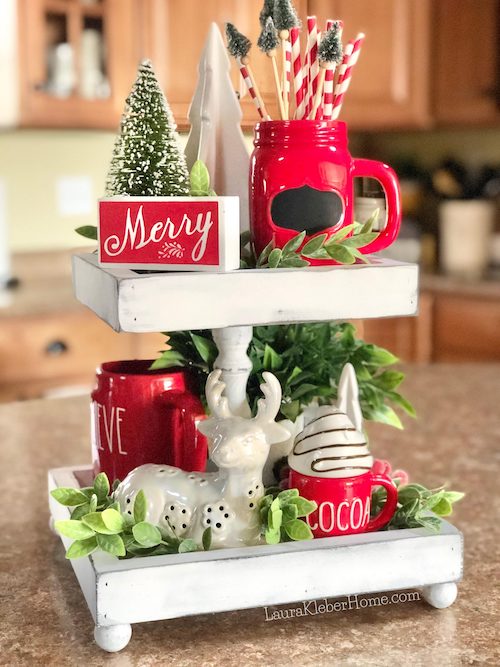 Christmas-Inspired Tiered Tray from My Home Matters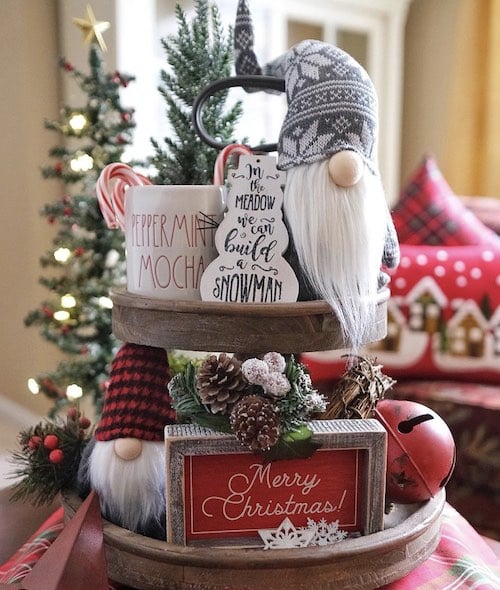 Christmas Gnome Tiered Tray from Wanda Guess (via Instagram)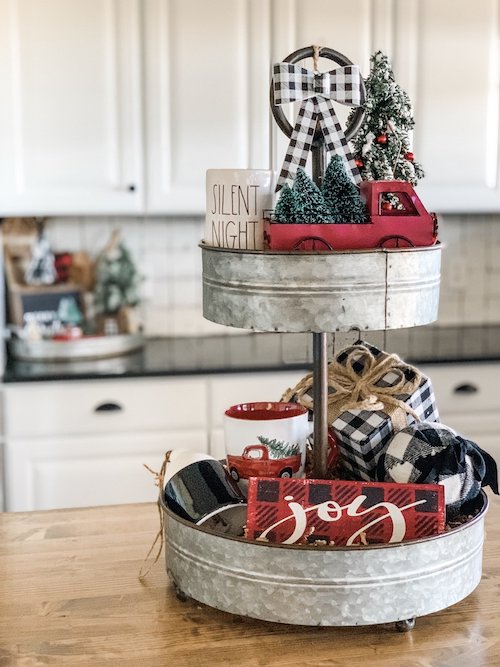 Buffalo Check Galvanized Tiered Tray from Wilshire Collection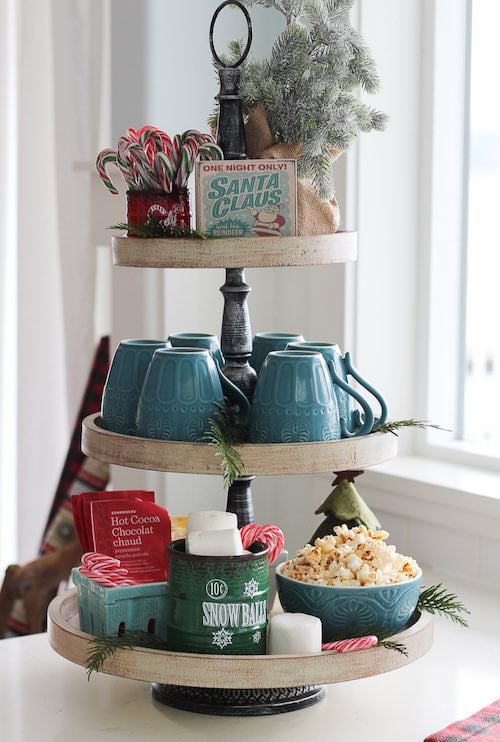 Classic Christmas Tiered Snack Tray from The Happy Housie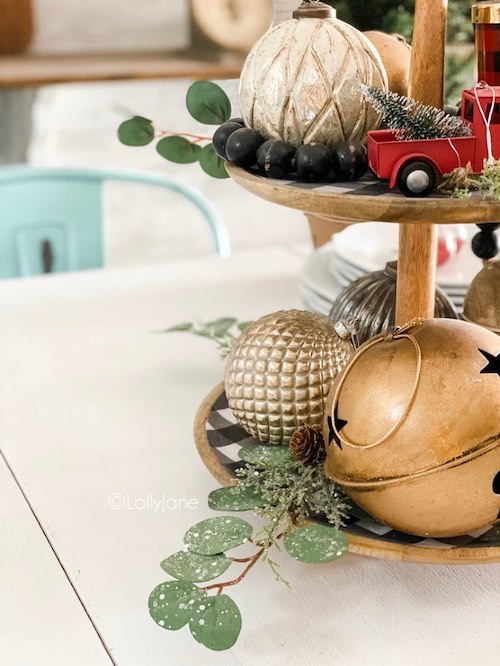 Christmas Tiered Tray Styling from Lolly Jane (via Kirklands)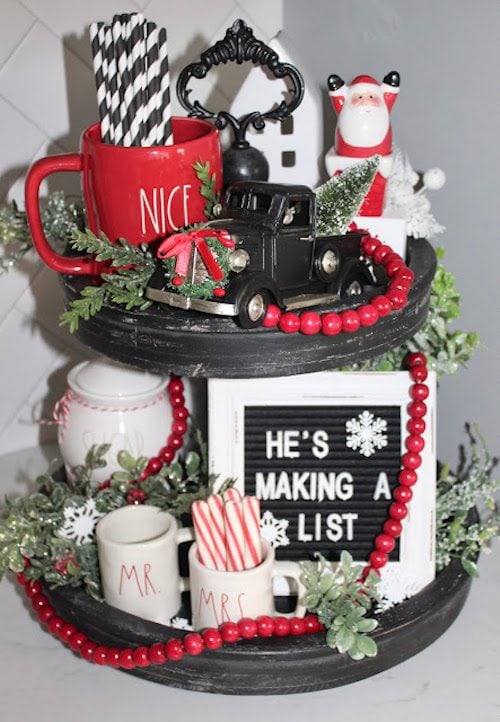 Santa Tiered Tray from Living on Cloud Nine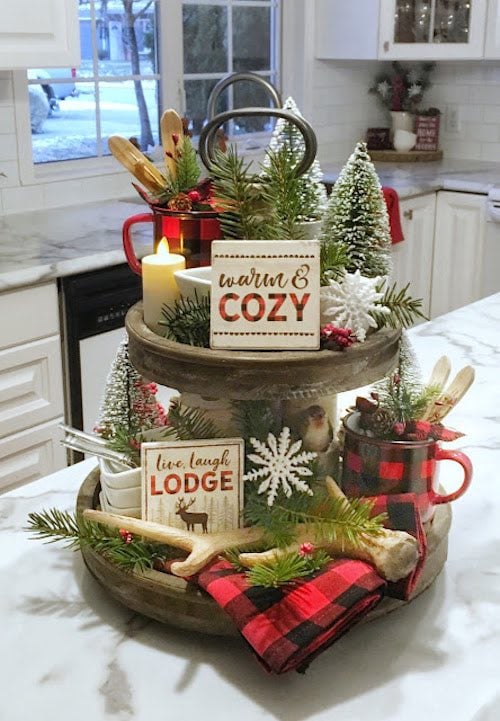 Christmas Tiered Tray from Dining Delight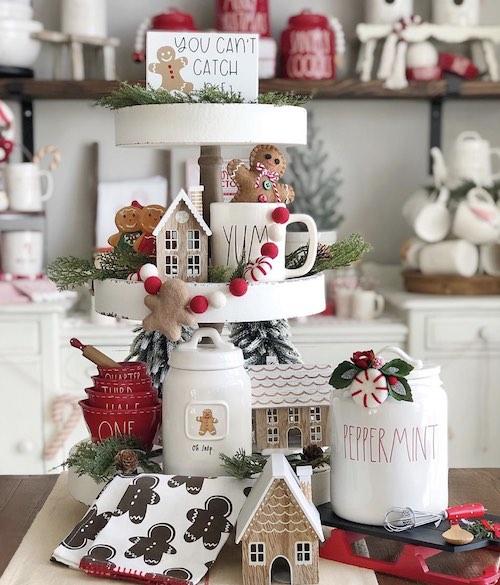 Farmhouse Winter Tiered Tray from Family Shiplap and Dunn (via Instagram)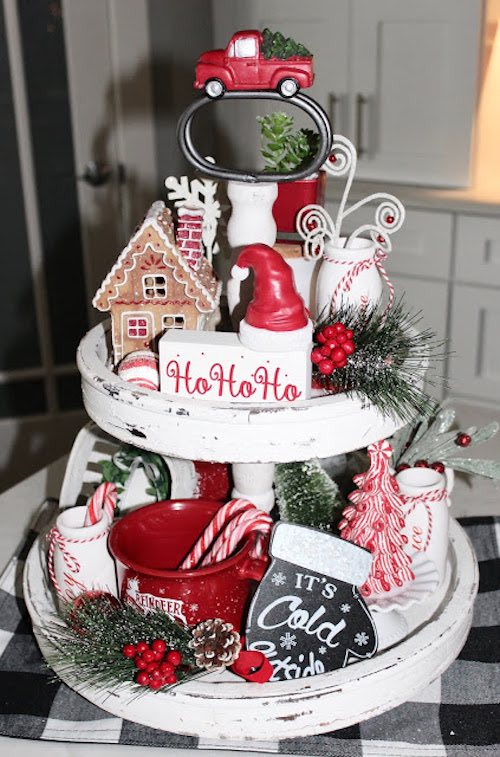 Little Red Truck Christmas Tiered Tray from Living on Cloud Nine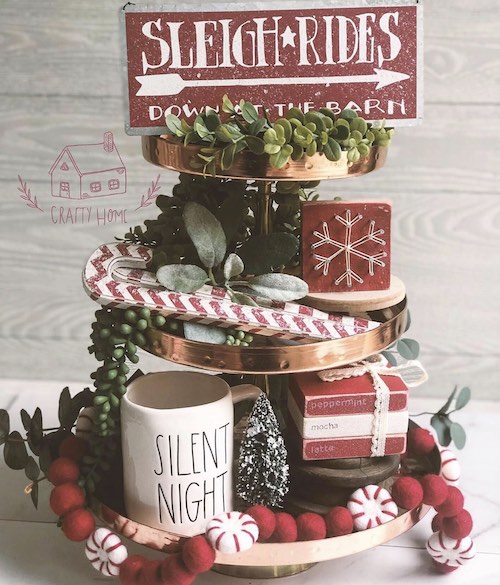 Farmhouse Styled Christmas Tiered Tray from Crafty Home (via Instagram)
You can shop her Christmas collection here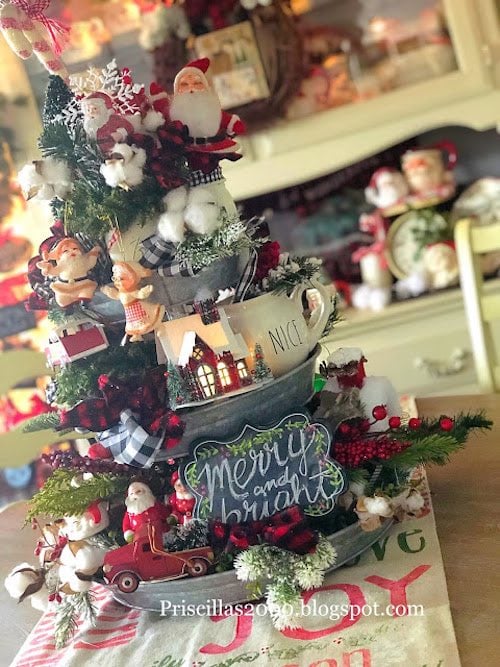 Vintage Christmas Tiered Tray from Priscillas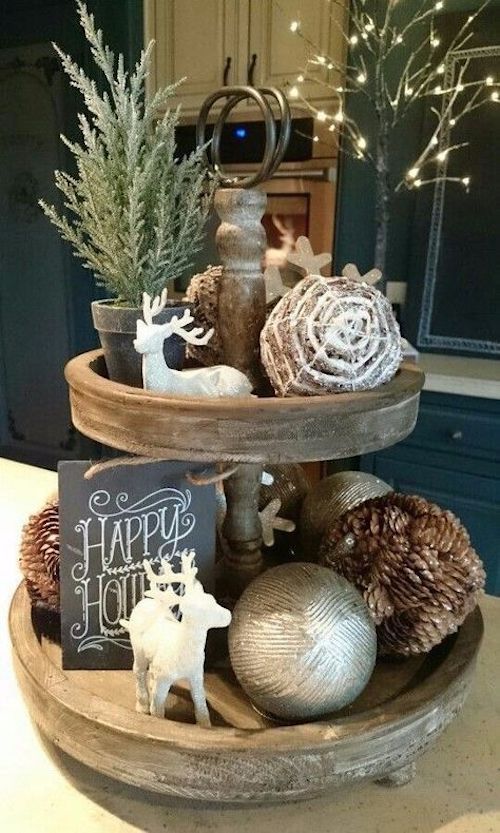 Neutral Farmhouse Christmas Tiered Tray (source unknown)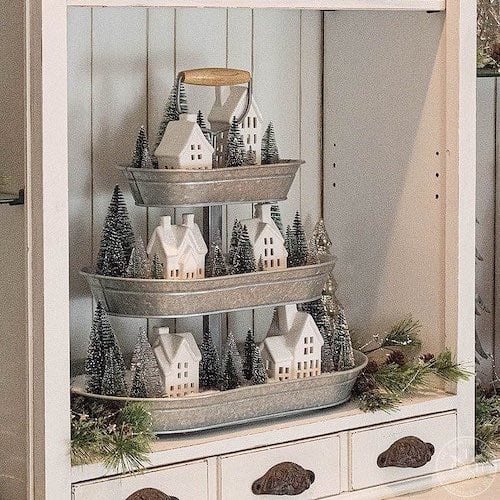 Christmas Village Tiered Tray from The Painted Hinge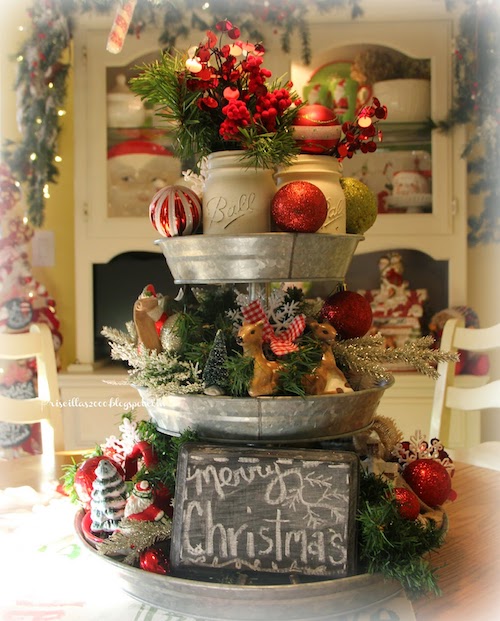 Galvanized Tiered Tray Christmas Centerpiece from Priscillas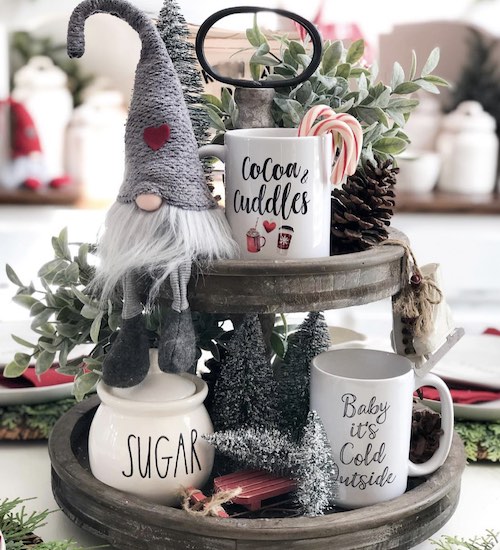 Christmas Tiered Tray Decor from Farmhouse by Design (via Instagram)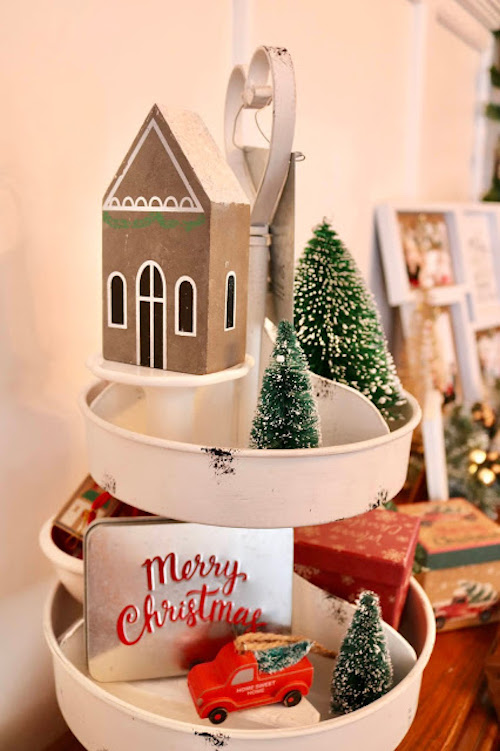 Christmas Tiered Tray from Amy's Creative Pursuits
Related Post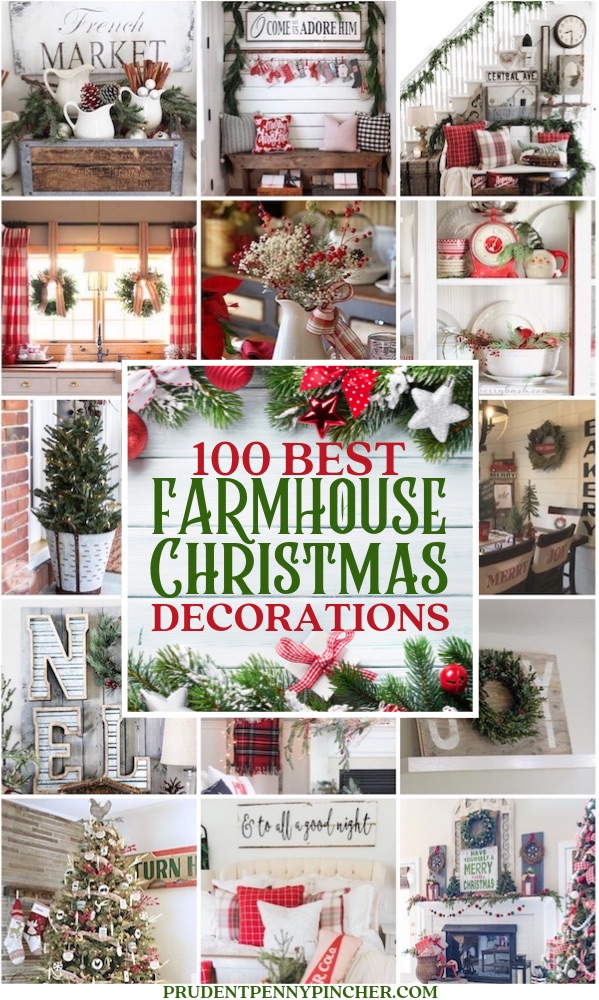 100 Best Farmhouse Christmas Decorations