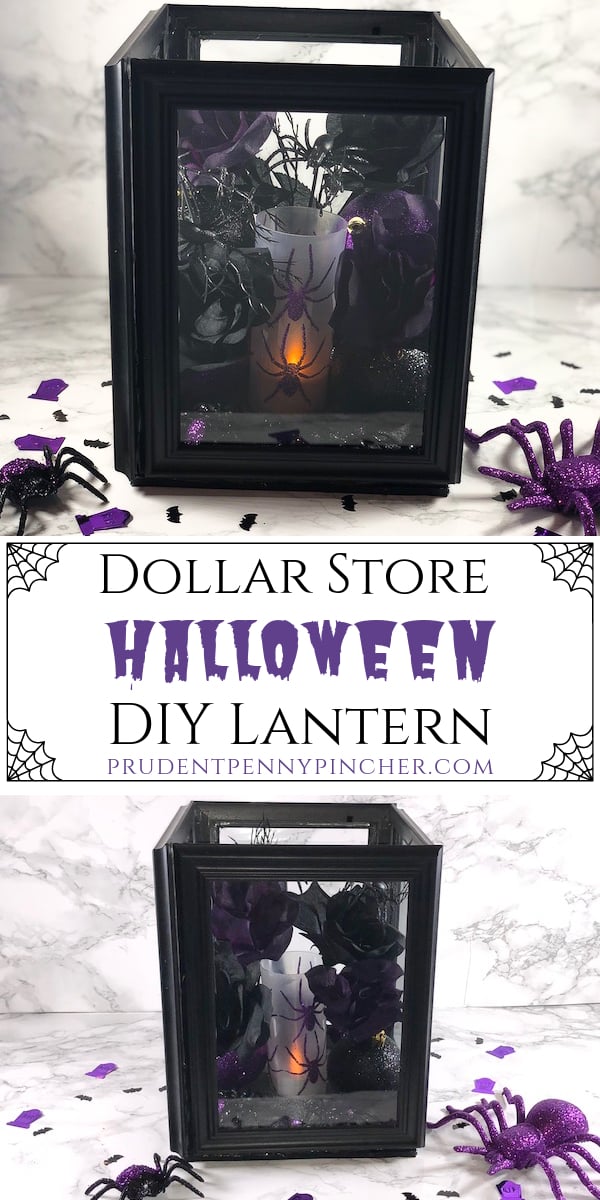 Add a touch of spookiness to your home with this easy Dollar Store DIY Halloween Lantern. This project only takes 15 minutes to make and costs under $10! All of the supplies for this project can be found at Dollar Tree:
Supplies for DIY Halloween Lantern:
4 black picture frames
black foam board
hot glue gun & 2-3 glue stick
scissors or craft knife
pencil or marker
Total Cost: $5
Difficulty Level: Easy
Time: 10 minutes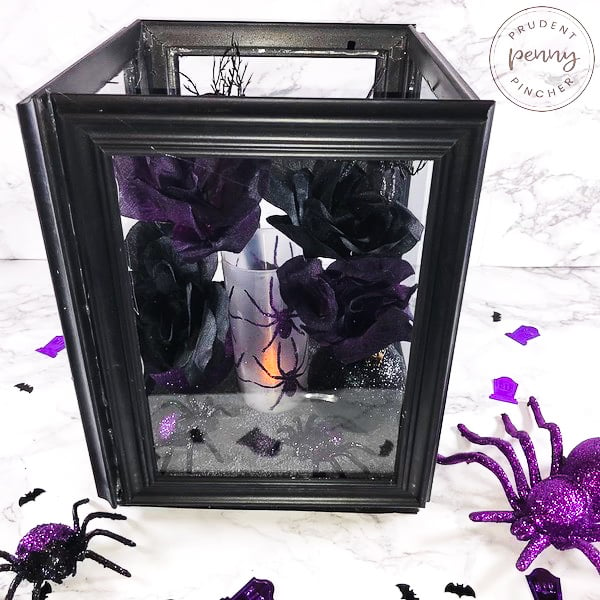 Instructions for DIY Halloween Lantern:
Remove the plastic, frame back and picture inserts from the picture frames.
Pull the tabs back on the frame and remove the glass. If you don't pull the tabs back they will show through your lantern when it is complete.
Using a glue gun, glue along the frame where the glass would be and then put the glass back down, pressing down gently.
Glue the edges of the picture frames together. Be sure to align it evenly. Hold together firmly until each frame dries (about a minute). Be generous with the glue because you want it to hold up well. I also glued the inside edges to make sure it holds.
Using a pencil or marker, trace the outline of the lantern onto the foam board.
Cut out the outlined section of the foam board.
Glue the foam board base to the bottom of the lantern.
…And now you are ready to fill your lantern with spooky goodies!
For this lantern I used the following items:
black sand on the bottom of the lantern
LED spider candle
Gothic purple and black faux roses
glitter spiders
Halloween ornaments
Cost: $5
You don't have to use what I did. This is where you can get creative with it. Dollar Tree has a variety of halloween lighting options (LED candles, fairy lights, light up skulls, string lights, etc). Plus, they have an assortment of decorations like skeletons, bats, creepy creatures and much more!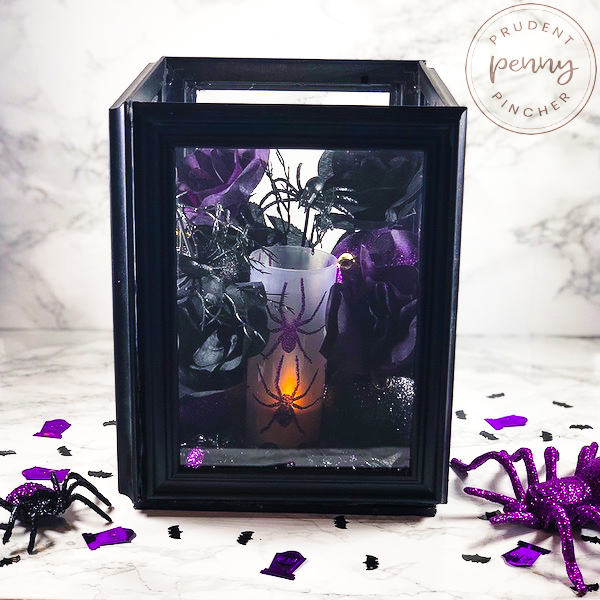 Happy Halloween!
---
Related Posts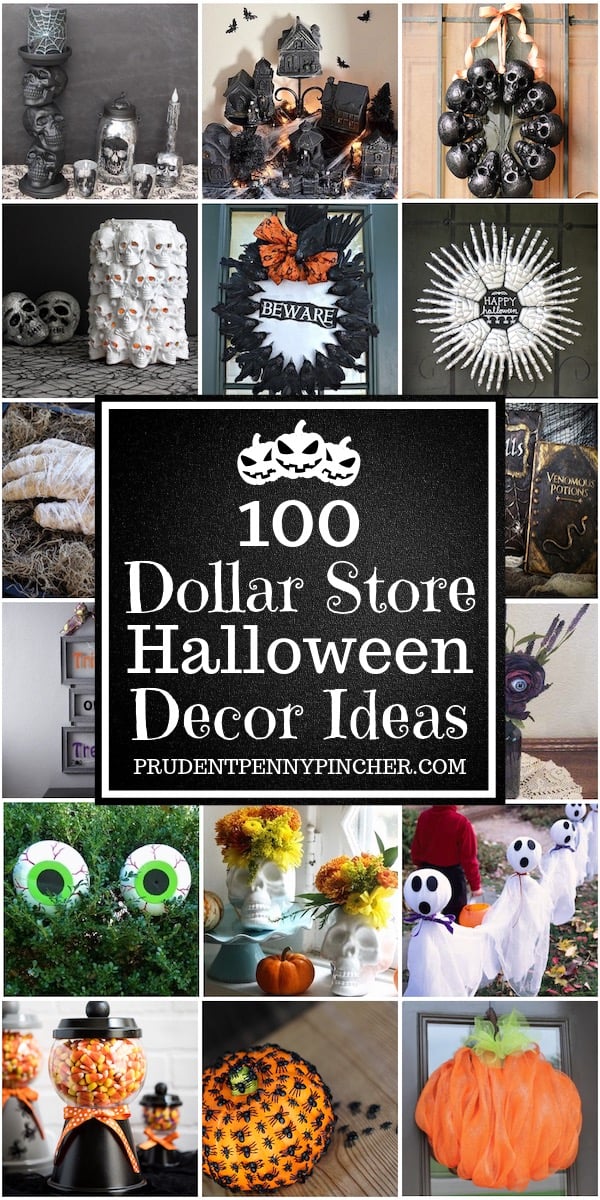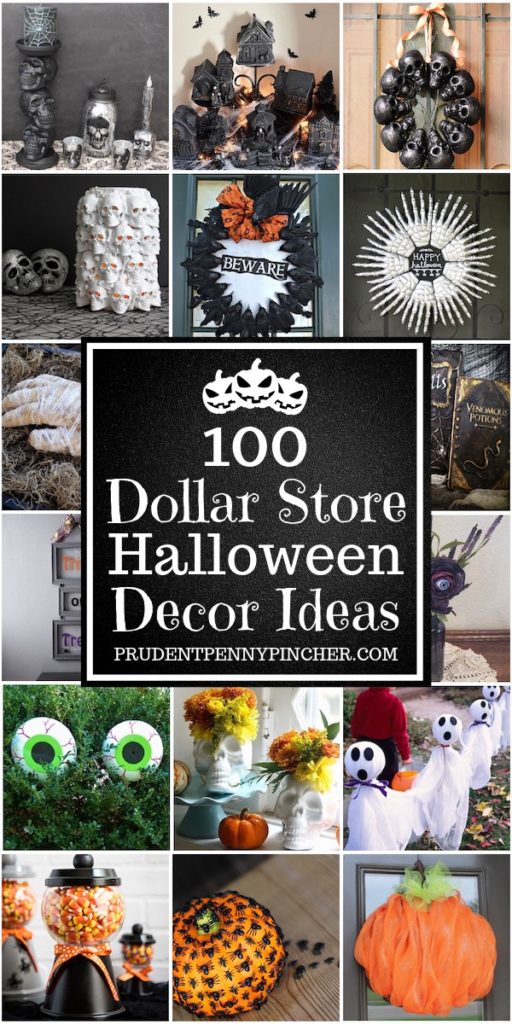 100 Dollar Store Halloween Decorations