From scary ideas to give trick-or-treaters a fright to cute window decorations for kids, there are plenty of DIY Halloween Window Decor Ideas to choose from that will give your windows a spooktacular makeover.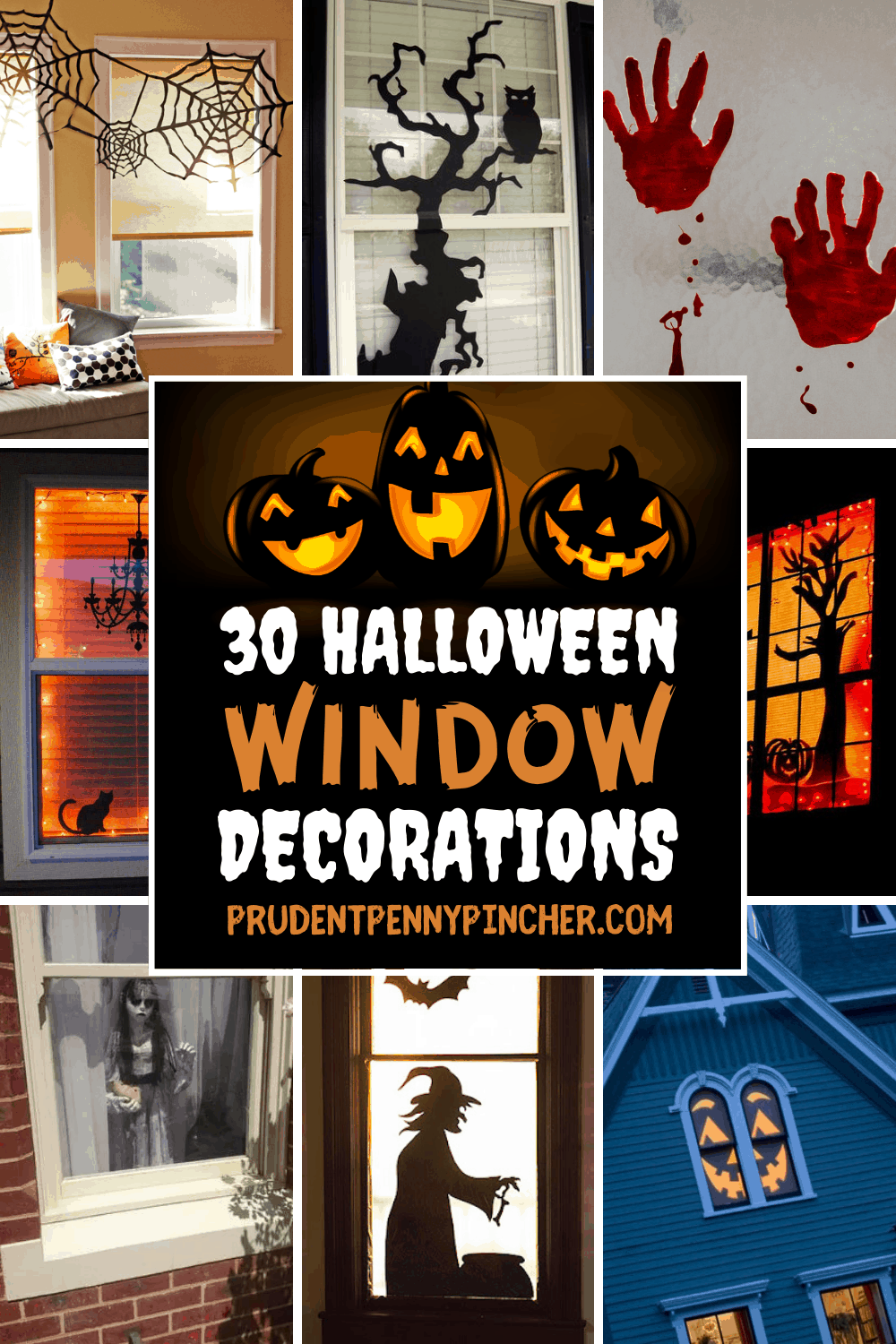 There are silhouettes, window clings, and much more to choose from. You will find Halloween themes like bats, monsters, spiders, ghosts, skeletons, and witches that will give you a haunted house look. These ideas are bound to delight your trick-or-treaters and be a perfect party backdrop for your Halloween party guests! Whether you are looking are vinyl, decals, stickers, or printable window decorations, there are tons of easy DIY Halloween decorations for inspiration.
DIY Halloween Window Decor Ideas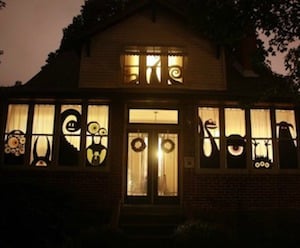 Monster Silhouette from Geeky Tyrant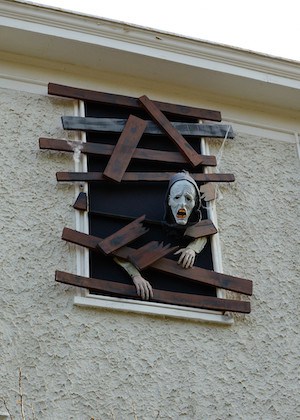 Zombie Breaking Out of Window from ChenGallery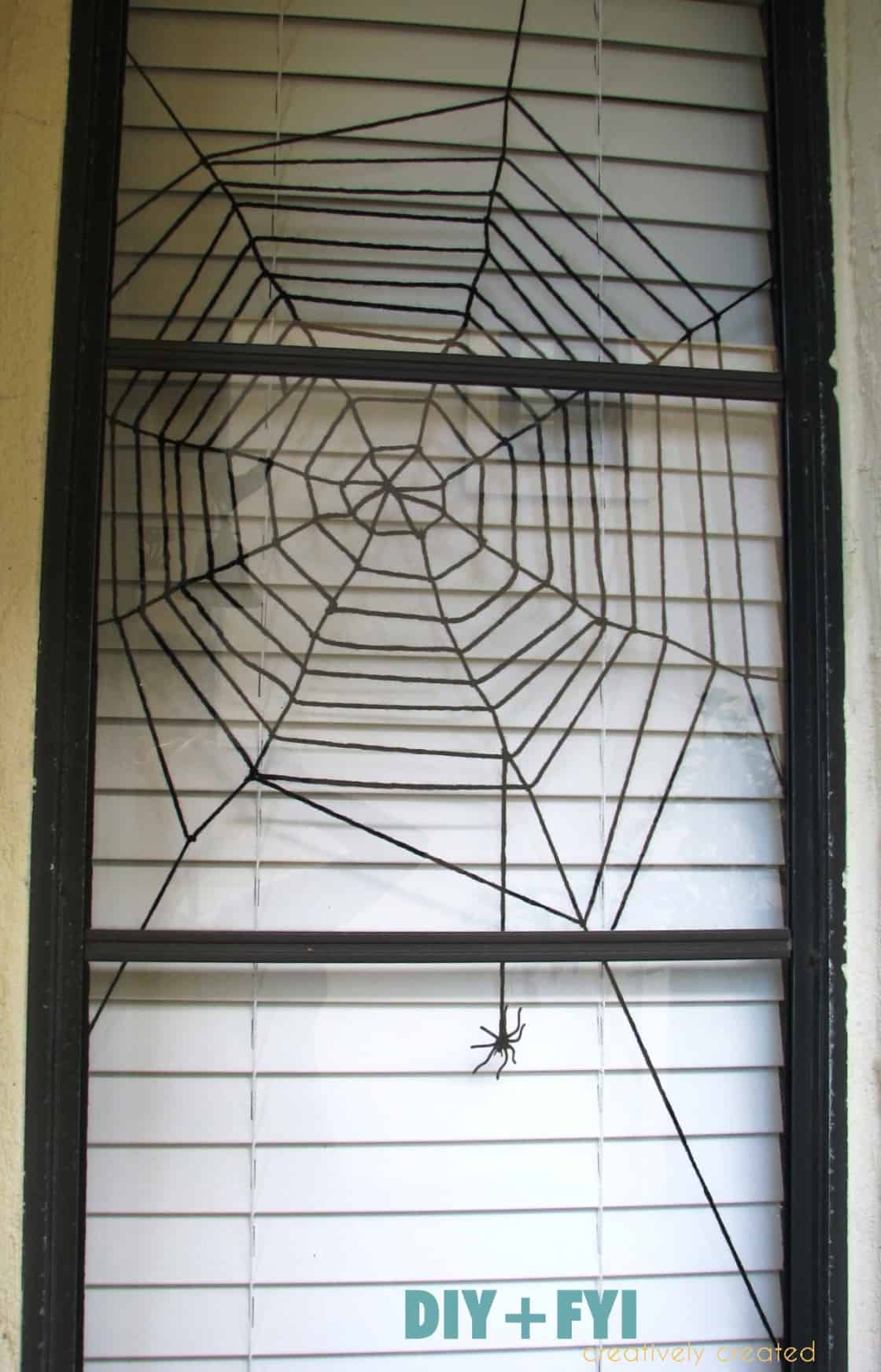 Spiderweb Decor from DIY + FYI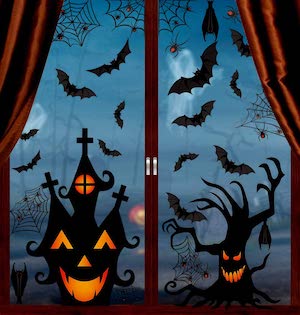 Spooky Castle Silhouette from Amazon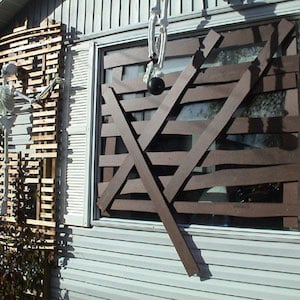 Fake Boarded Up Windows for a Haunted House from Haunted Yards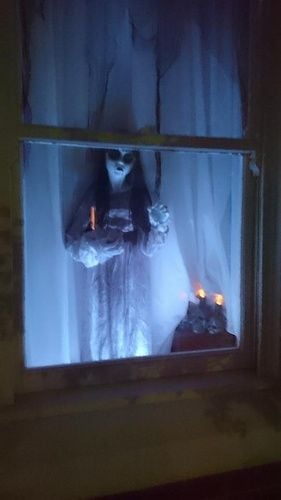 Ghost in Window from Halloween Forum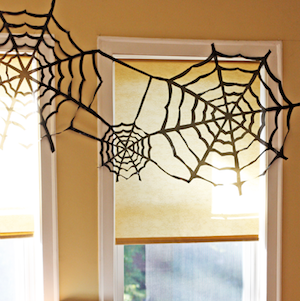 Trash Bag Spider Webs from How About Orange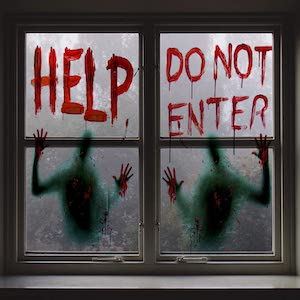 Bloody Sign Decor from Amazon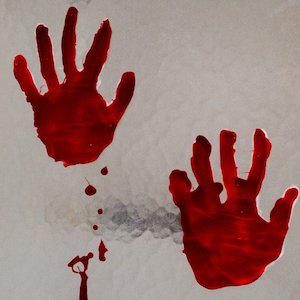 Bloody Handprints from Felt Magnet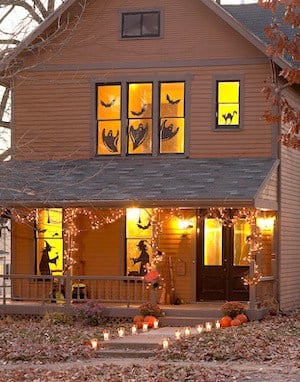 Witch Silhouette from BHG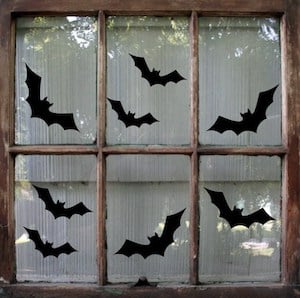 Bats on Window from Etsy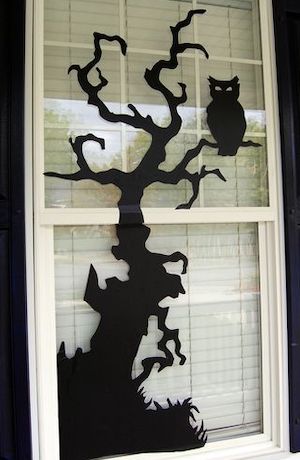 Spooky Tree Decorations from Heartland Paper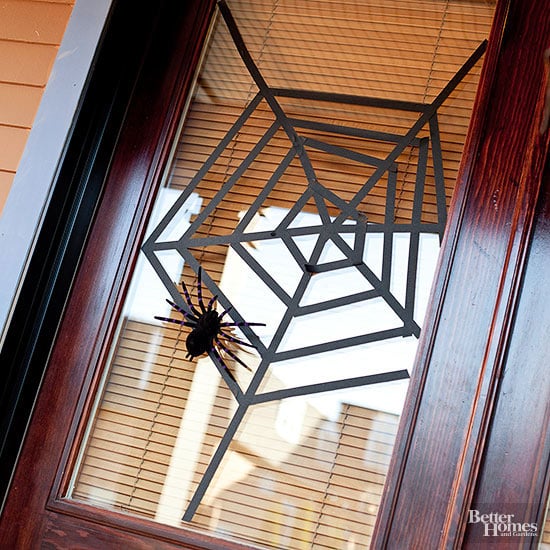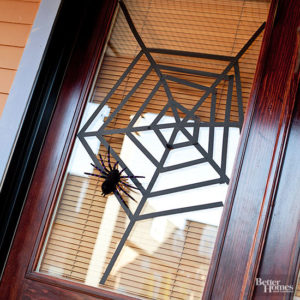 Creepy Spider Web Glassdoor from Better Homes and Gardens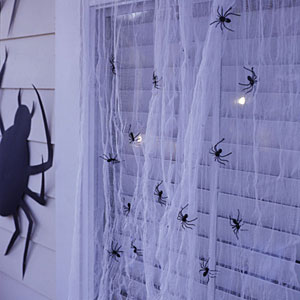 Eerie Cobwebs on Windows (source unknown)
cheesecloth + plastic spiders+double-sided tape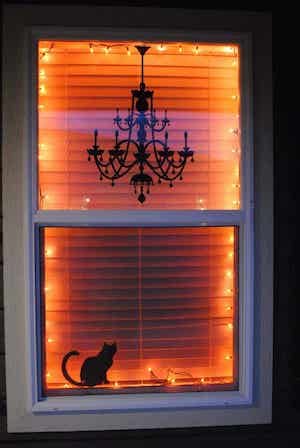 Halloween Window Decor with Orange String Lights (source unknown)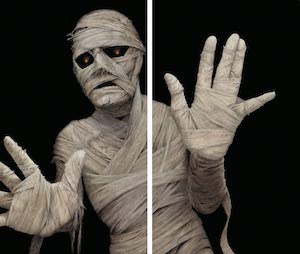 Mummy Poster from Amazon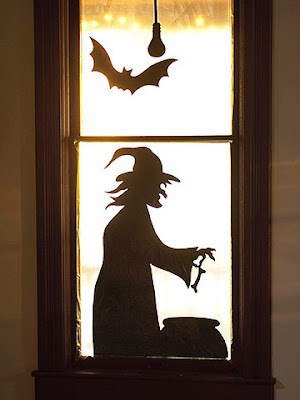 Witch Silhouette from Giggleberry Creations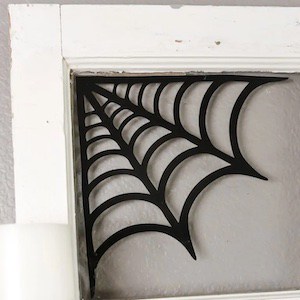 Spider Web Clings from Hey Lets Make Stuff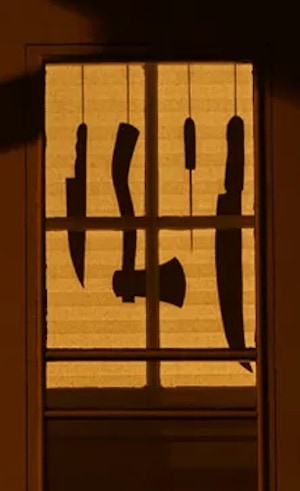 Haunted House Silhouettes from Makezine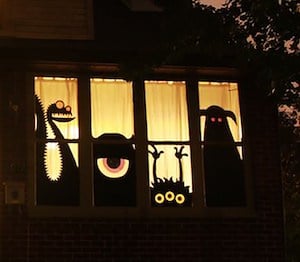 Cardboard Scary Monsters (source unknown)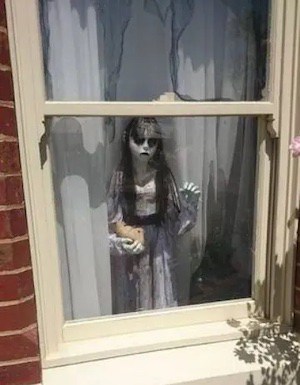 Scary Ghost Window from Dig Digs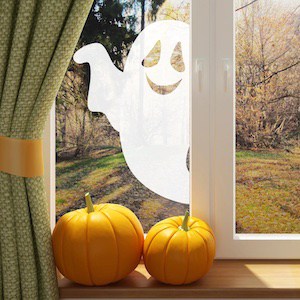 Friendly Ghost from Etsy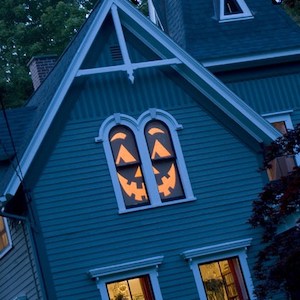 House-o'-Lantern Decor from Spoonful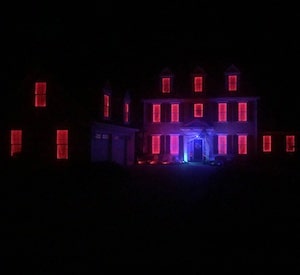 Glow-in-the-Dark Windows from Halloween Forums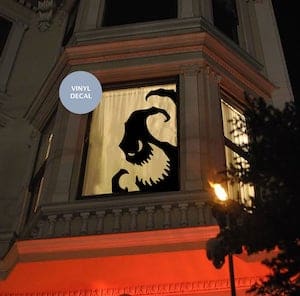 Oogie Boogie Shadow Window Decal from Etsy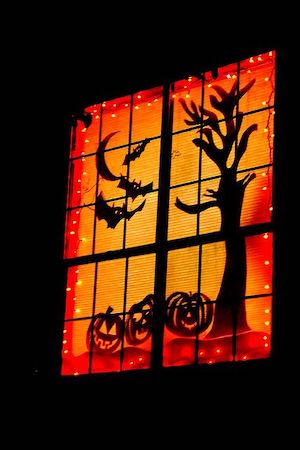 Lit Up Pumpkins Window Scene from Pinterest
Related Posts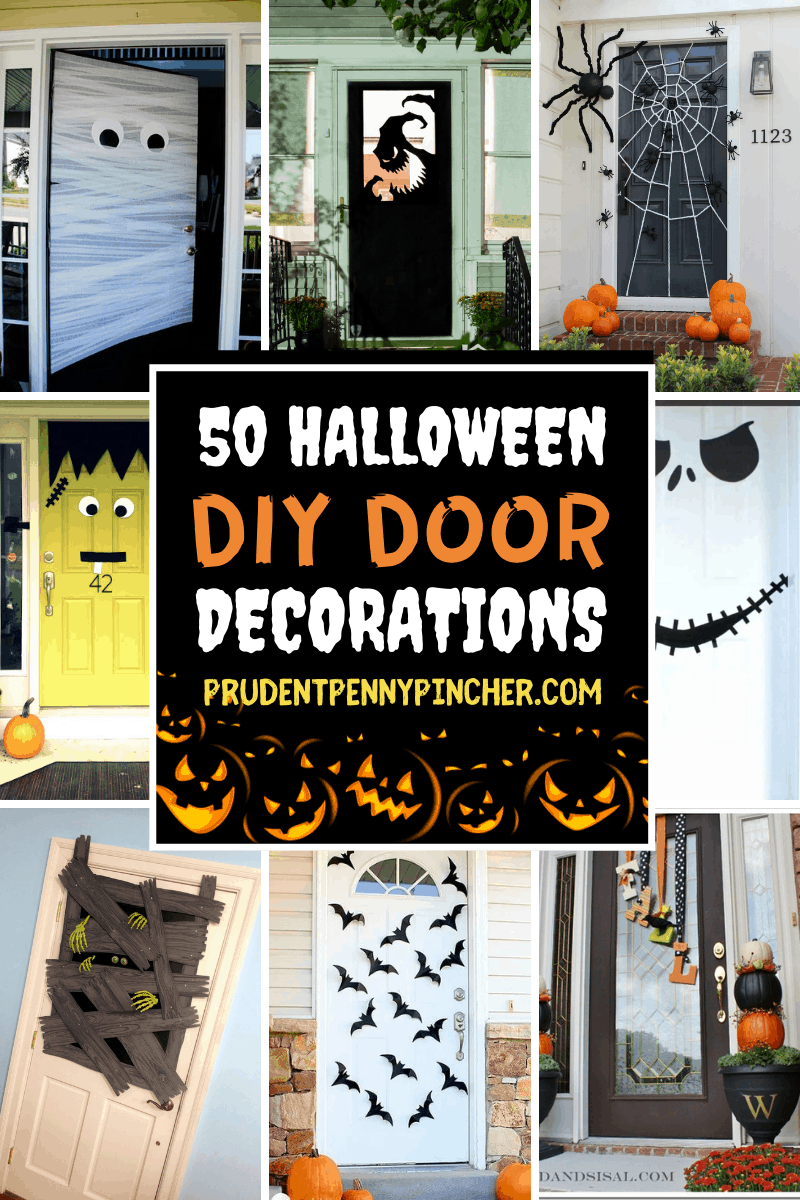 50 Best Door Decorations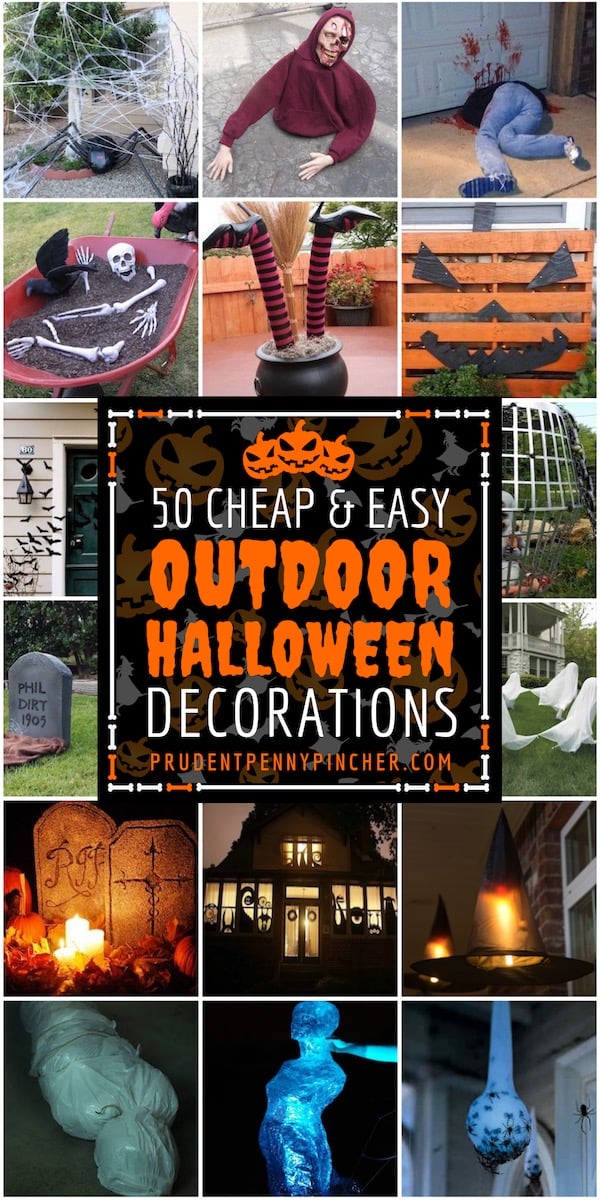 50 Cheap and Easy Outdoor Decorations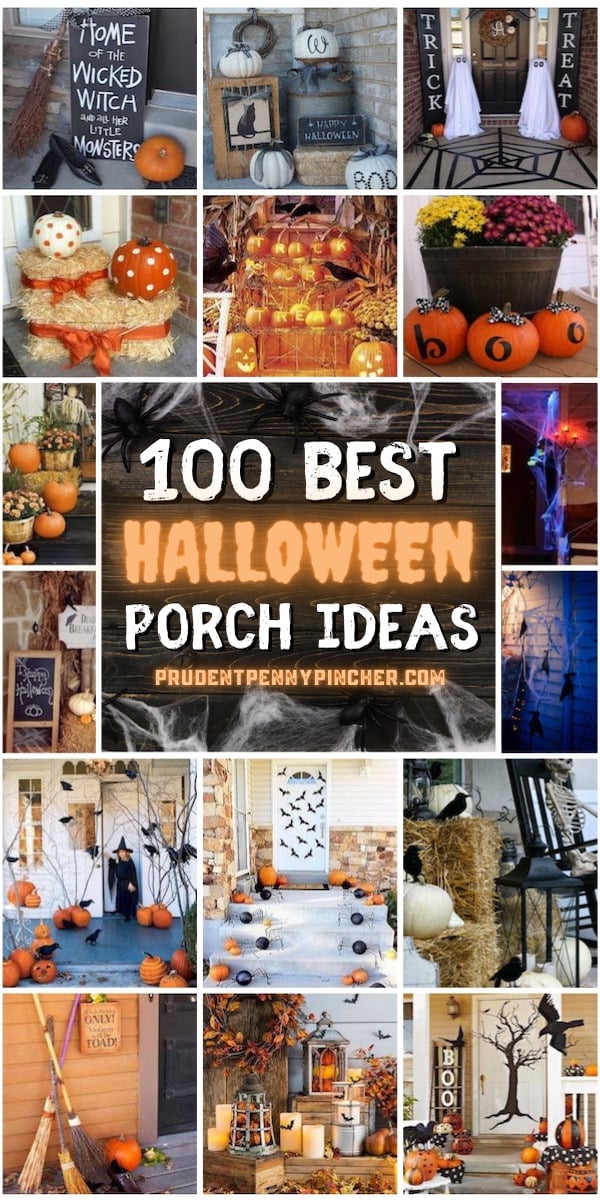 100 Best Halloween Front Porch Decor Ideas
Looking for more ideas? Check out all my Halloween posts, which include recipes, party ideas, decorations, crafts, and more!