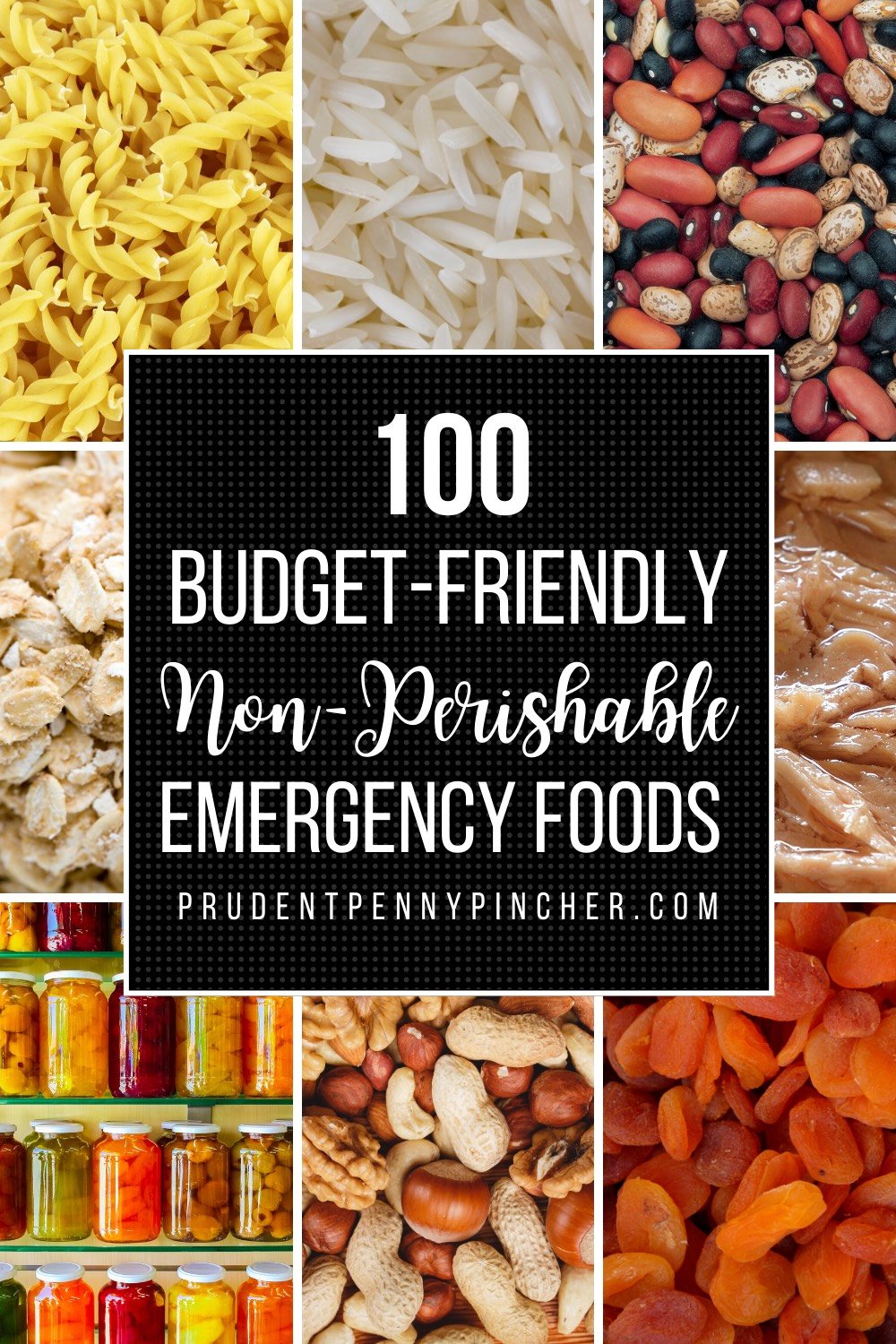 Stock up on these budget-friendly non-perishable foods for emergency preparedness. Whether it's a natural disaster like a hurricane or a pandemic, when disaster strikes, it's always best to be prepared! This food supply list has shelf stable foods that you can store in your pantry for disaster preparedness. Here are the guidelines for shelf stable food safety from USDA.gov. Even if you are just looking to stockpile or to have a master pantry checklist, this list will come in handy.
In a hurricane situation, you potentially won't have power so you should stick to the foods that don't need to be cooked on a stove, microwave or refrigerated. I've put a star next to those items for your convenience.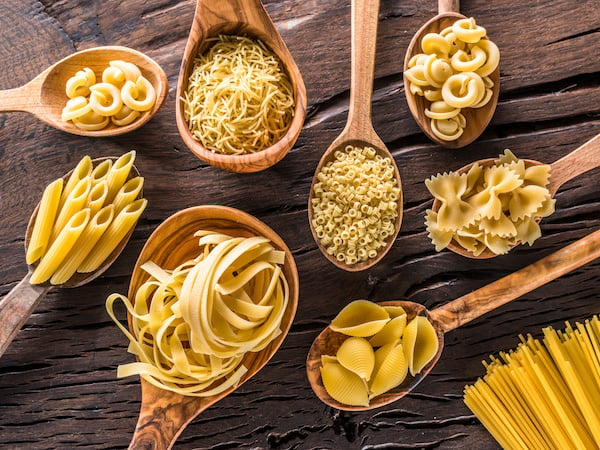 Dry Goods Non-Perishable Foods
pasta

spaghetti
boxed macaroni and cheese
ramen

jarred pasta sauce
jarred alfredo sauce
rice

white
brown
jasmine
yellow

quinoa
lentils
stuffing mix
oats
cream of wheat
dry beans

black
white (cannellini, navy)
kidney
garbanzo

flour
cornmeal
sugar
breadcrumbs
baking powder and soda
oil and vinegar
honey
instant potatoes
dehydrated hash browns
baking mixes

pancake mix
biscuit mix
cornbread mix
muffin mix

boxed au gratin
hamburger helper
pasta salad mix like Suddenly Salad
boxed ready meals / precooked entrees
powdered eggs
powdered creamer for coffee
yeast
maple syrup
soy sauce
pickles
tabasco sauce
condiment to go packets (mayo/mustard/relish/ketchup)
salsa
olives
processed cheese product like Velveeta
commonly used herbs and spices

salt
pepper
Italian seasoning
cumin
paprika
curry powder
chili powder
garlic powder
cocoa powder
vanilla extract
bouillon cubes


Canned Non-Perishable Foods *

tuna
meat products (like ham or corned beef)
canned pre-made meals like beef ravioli, spaghetti-Os, chicken and dumplings, chili, etc.)
chicken
salmon
soups
stews
corn
green beans
mixed vegetables
beans
peas
carrots
potatoes
spinach
diced tomatoes
fruits (peaches, pears, pineapple, fruit cocktail, pumpkin)
beef, chicken and vegetable broth
gravy
nacho cheese


Drink

Non-Perishable Foods

*

shelf-stable milk
evaporated milk
nondairy milk such as canned coconut milk
powdered milk
powdered hot chocolate
juice

apple
cranberry
fruit punch
grape
vegetable juice
lemonade

gatorade
water
tea bags
coffee
powdered drink mixes
flavorings for water
meal replacement drinks like Ensure


Snack Non-Perishable Foods*

granola bars
applesauce
protein bars like Clif
peanut butter
trail mix
beef jerky (some beef jerky can be very expensive, but I've found that the Matador brand is reasonably priced ($3 a bag at Walmart)
peanuts
almonds
cashews
cookies
crackers

saltines
butter crackers
sandwich crackers
graham crackers

dry cereal
rice cakes
fruit snacks
chocolate
vanilla wafers
fruit leather
raisins
energy bar like LARABAR
dried fruits (ALDI has great prices on these compared to other places (at least in my area))

dried cranberries
dried bananas
dried apples
dried pineapple
dried mango
dried apricots

pretzels / chips
fruit bars
dried sausage
tuna pouches
popcorn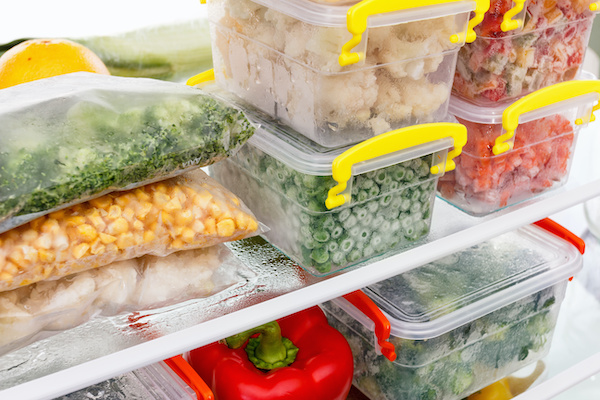 What Foods Can Be Frozen?
Keep in mind that if you have the freezer space, you can freeze many perishable items as well. It's definitely worth getting a chest freezer, not just for emergency preparedness but for buying sale items and freezing them for future use. You can save hundreds of dollars just by doing that!
Butter
Bread
Cheese
Tortillas
Doughs and Batters
Broths, Pestos and Tomato Sauces
Herbs (freeze in little ice cube trays with olive oil)
Eggs (cracked into ice cube trays)
Meats (cooked and raw including bacon and lunch meat)
Fruits & Vegetables

Here is a tutorial for how to freeze the fruits and vegetables
Related Post