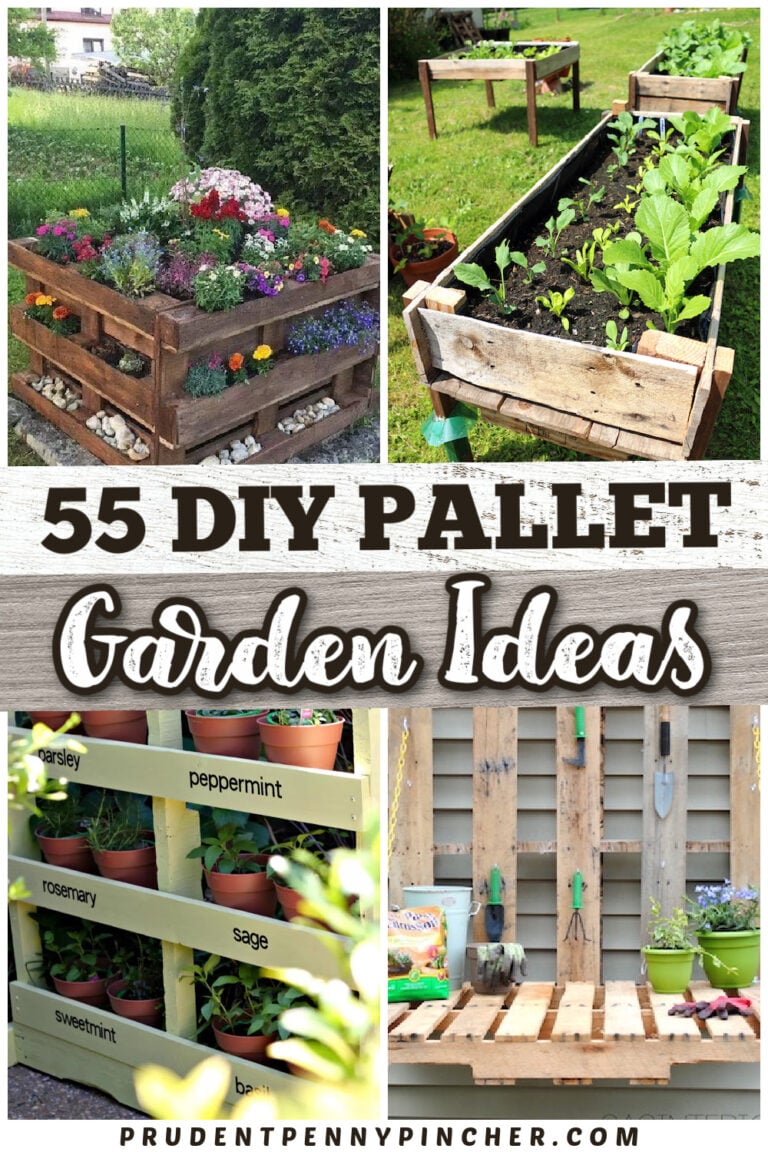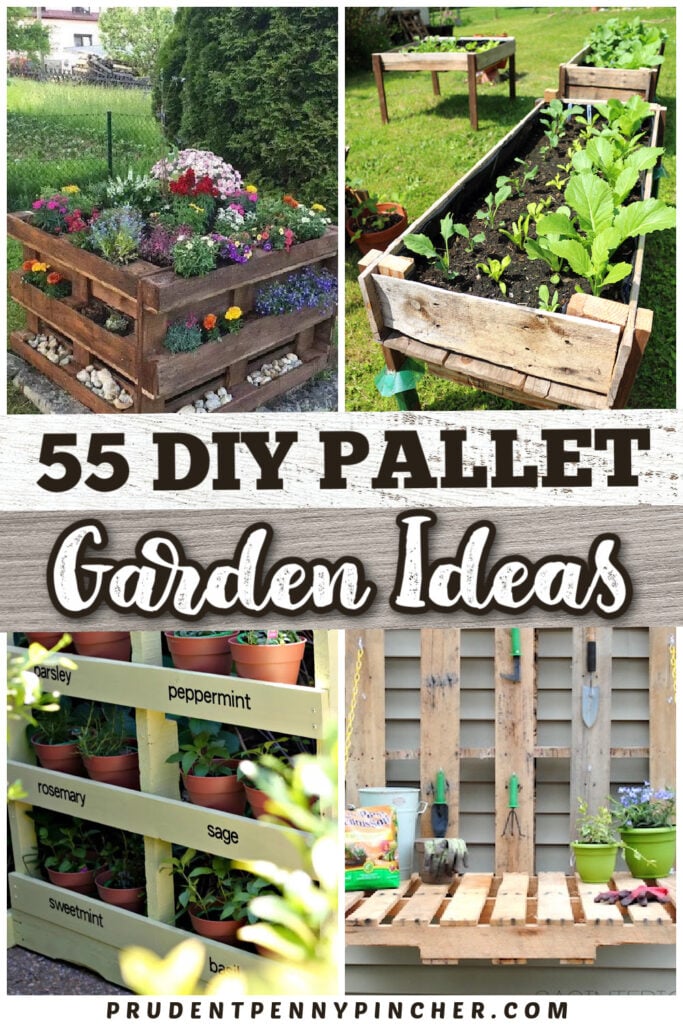 Make a garden on a budget with these pallet garden ideas. From DIY pallet outdoor planter ideas to pallet garden beds, there are plenty of wood pallet projects for the garden to choose from that will give your garden design a makeover on a budget. These pallet garden projects can be used for flowers, herbs, vegetables and more!
You can get pallets FREE (or very cheap) from:
Craigslist or Facebook's Marketplace. A lot of the time people just put them on the curb for free for you to pick up.
Local businesses, distribution centers and stores (e.g Garden and Hardware Stores, Motorcycle Shops, Home Improvement Stores). You will see them sitting out back of stores, but always ask the manager before you take them because they could be rented pallets and need to be returned. Always ask before taking though.
New Businesses – If you know a new business is opening in your area, that is a great time to find a lot of pallets too.
Planter and Container Pallet Garden Ideas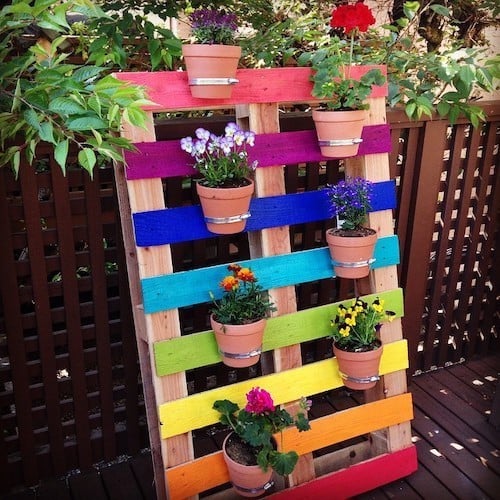 Upcycled Rainbow Pallet Flower Garden Planter from Hello Creative Family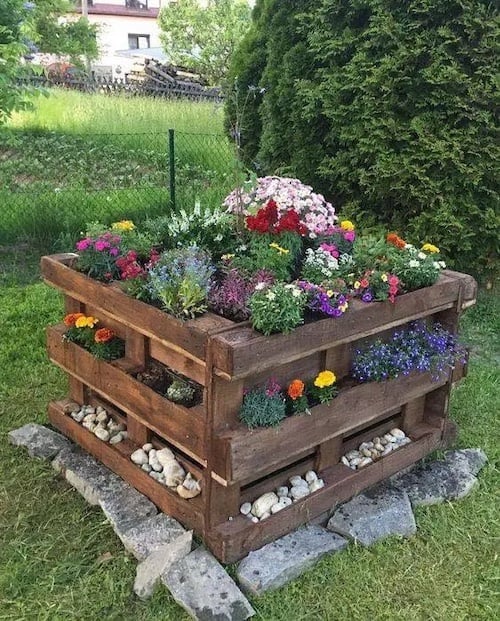 Pallet Garden (source unknown)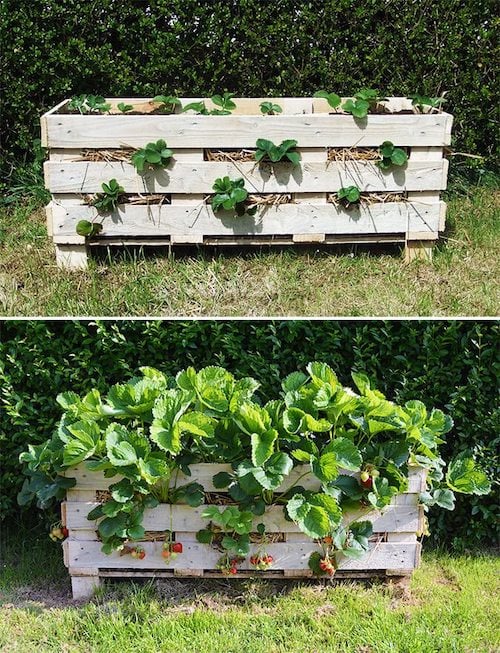 Strawberry Pallet Planter from Lovely Greens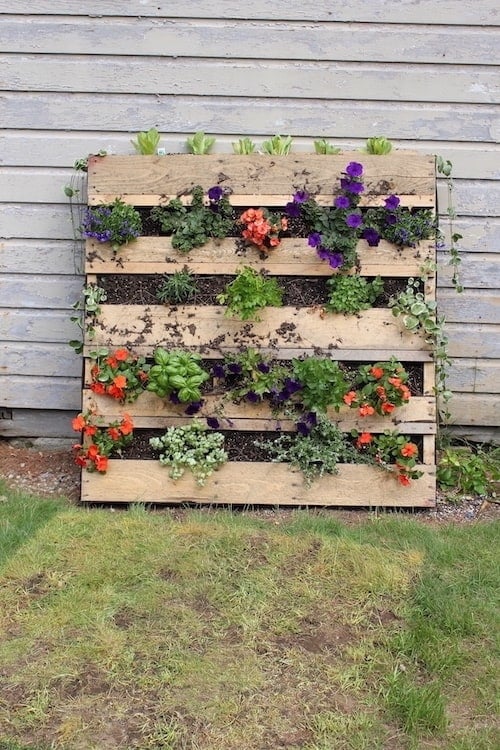 Pallet Vertical Flower Garden from 2 Moms and a Startup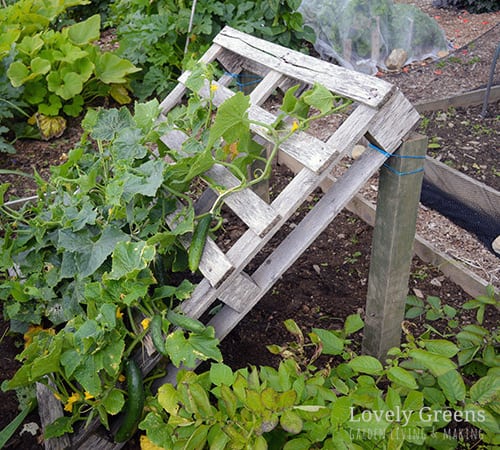 Pallet Cucumber Trellis from Lovely Greens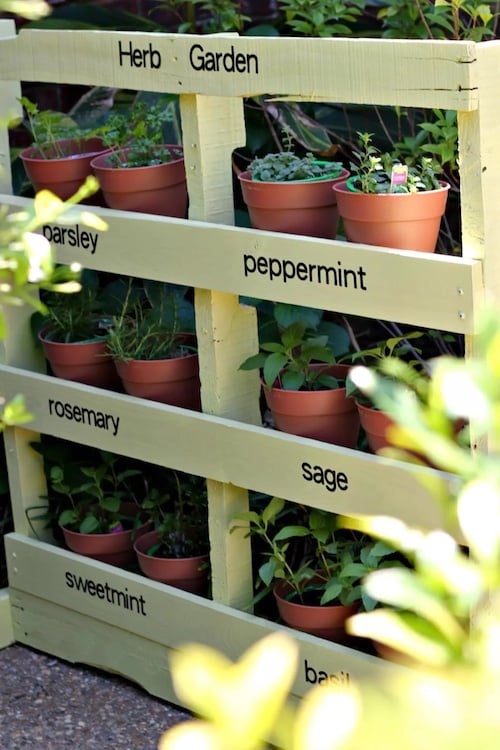 DIY Pallet Herb Garden from Pink When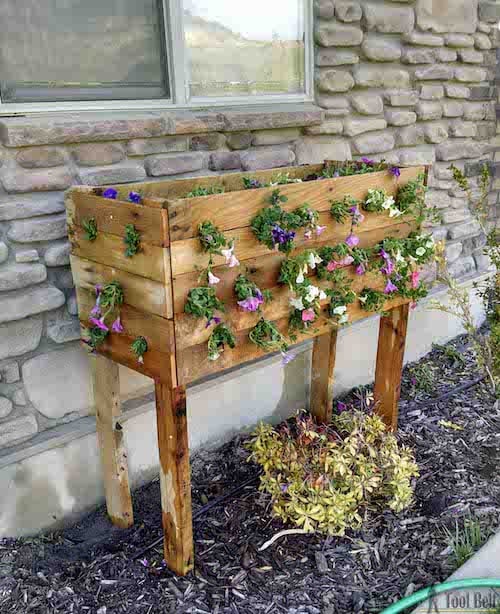 Cascading Flower Pallet Planter Box from Her Toolbelt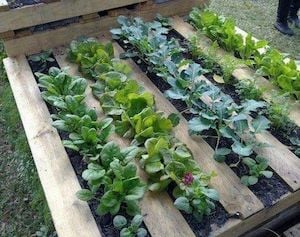 Pallet Garden from Bright Nest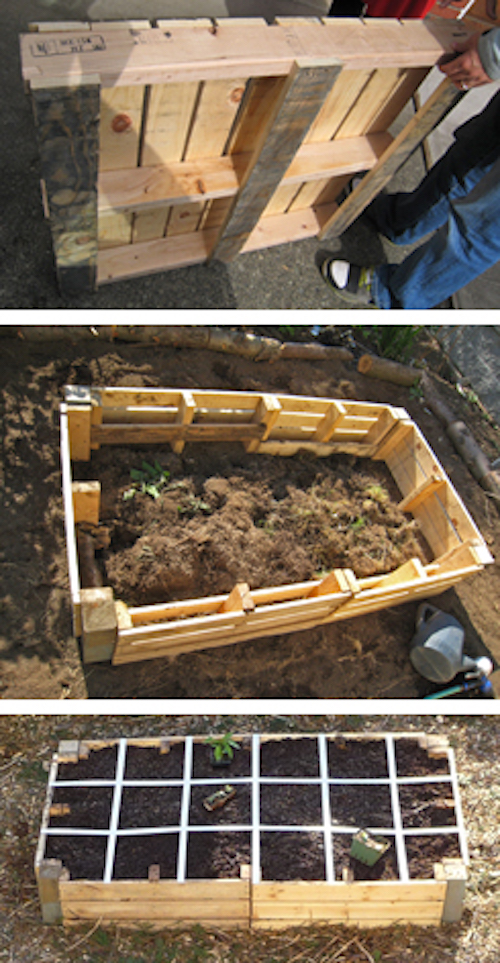 DIY Pallet Garden from Crafting Creatures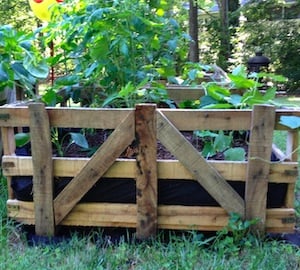 Pallet Crate Garden (source unknown)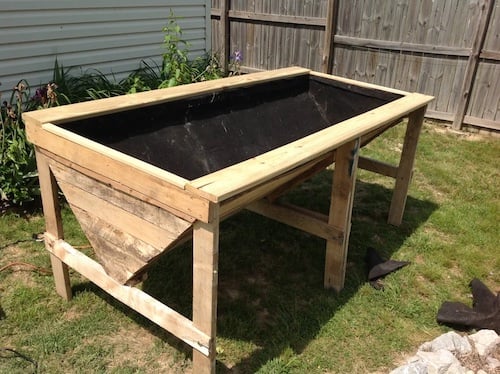 Raised Planter Bed from Pallets from Instructables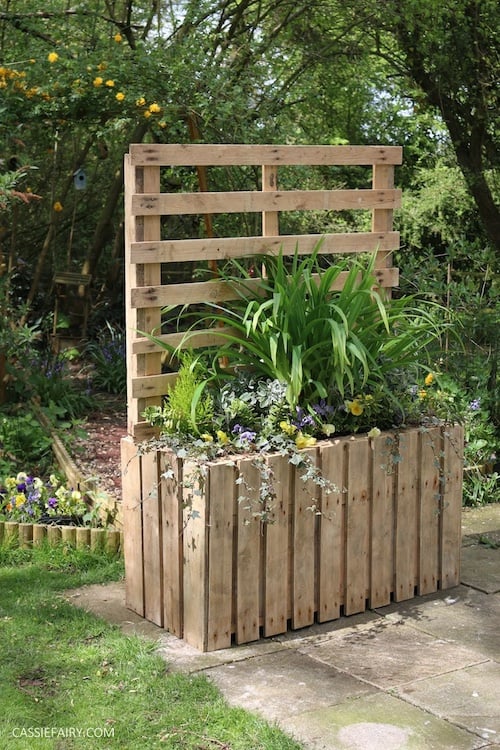 Upcycled Pallet Planter with Privacy Screen from Cassie Fairy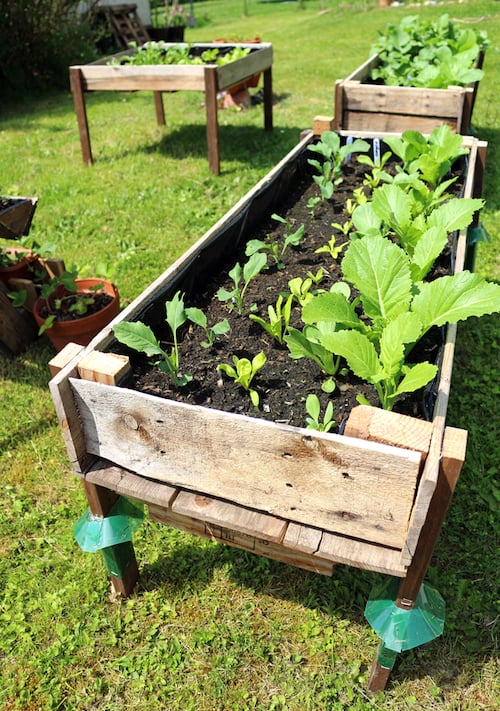 Elevated Planter Box from Pallet from Foxy Folksy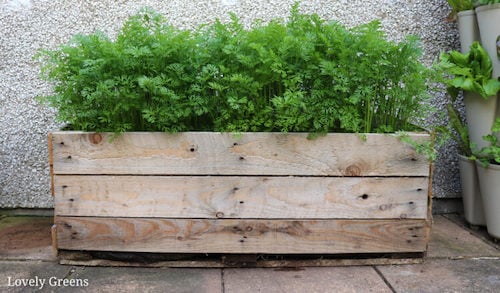 Pallet Planter from Lovely Greens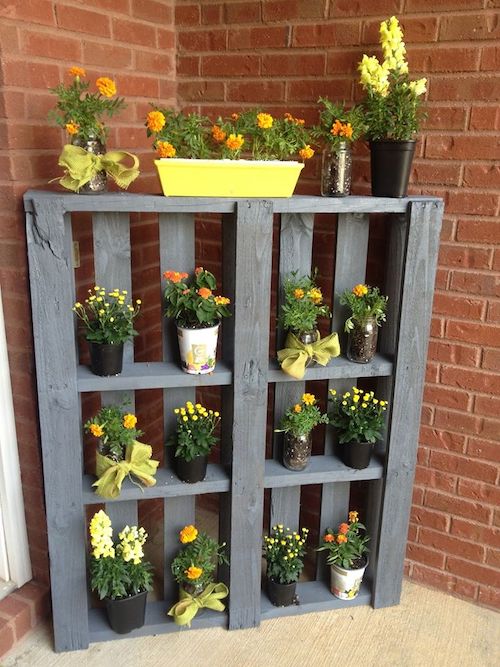 DIY Pallet Planter Holder (source unknown)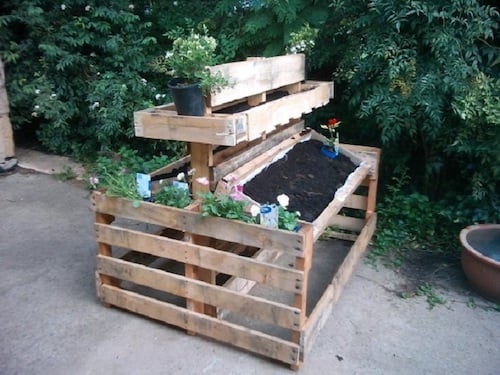 Pallet Garden Station (source unknown)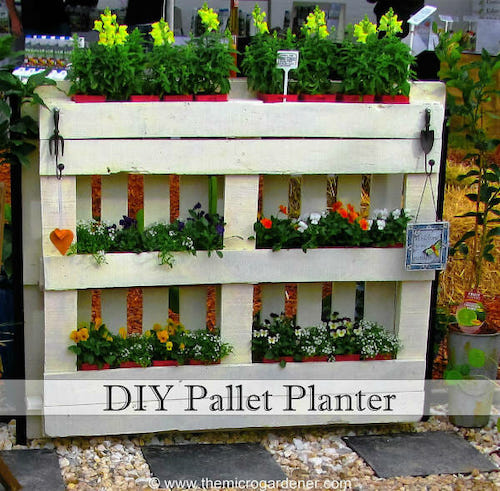 DIY Pallet Planter from The Micro Gardener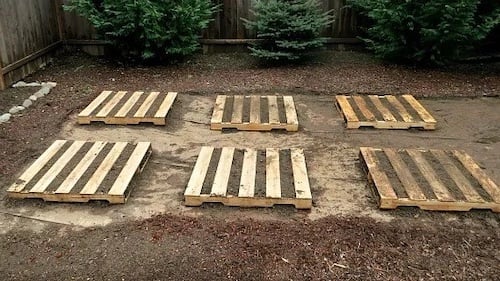 Easy DIY Pallet Garden from One Hundred Dollars a Month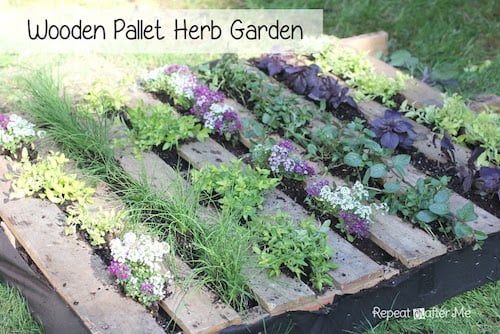 Wooden Pallet Herb Garden from Repeat Crafter Me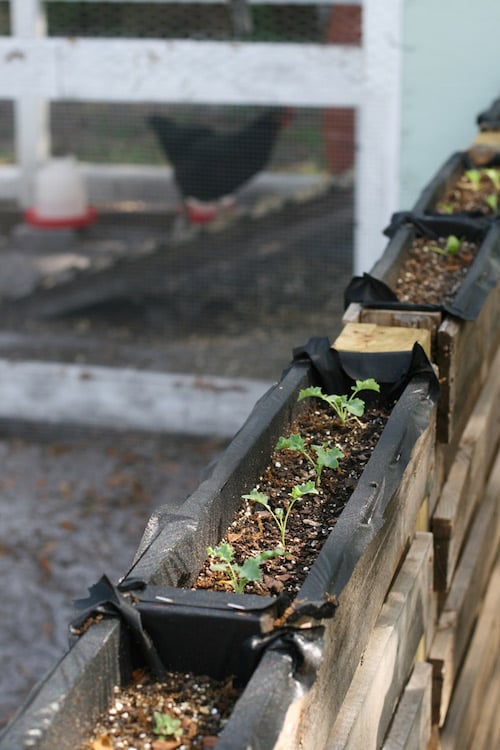 DIY Pallet Top Garden from Naturally Loriel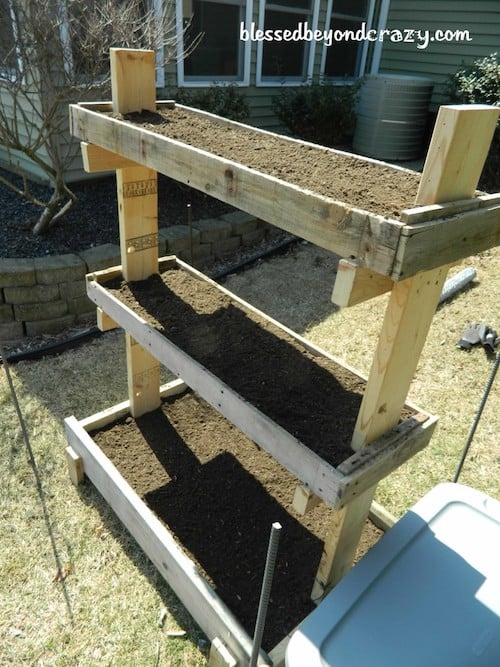 Pallet Gardening Box from Blessed Beyond Crazy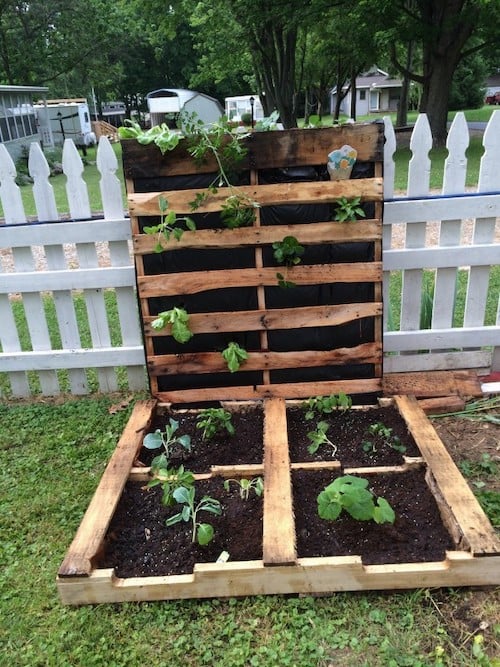 DIY Garden Idea using pallets (source unknown)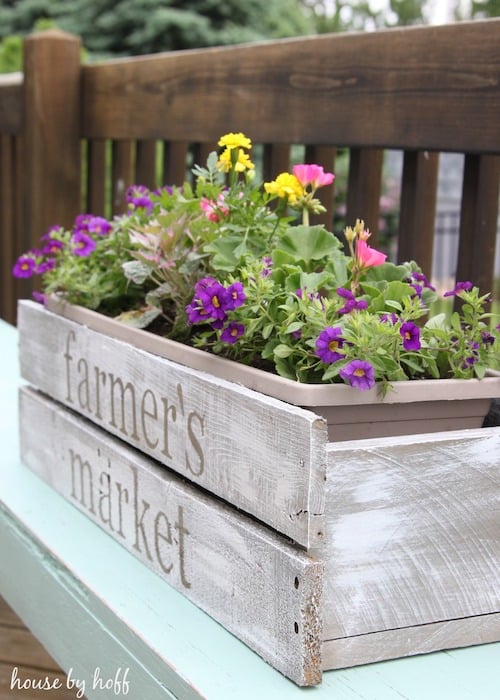 Pallet Planter Box from House by Hoff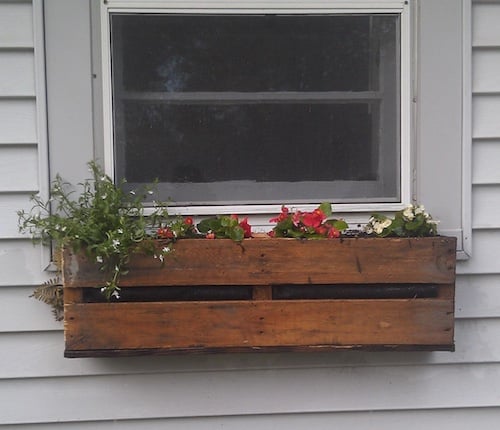 Window Planter Box from Paradise Perspectives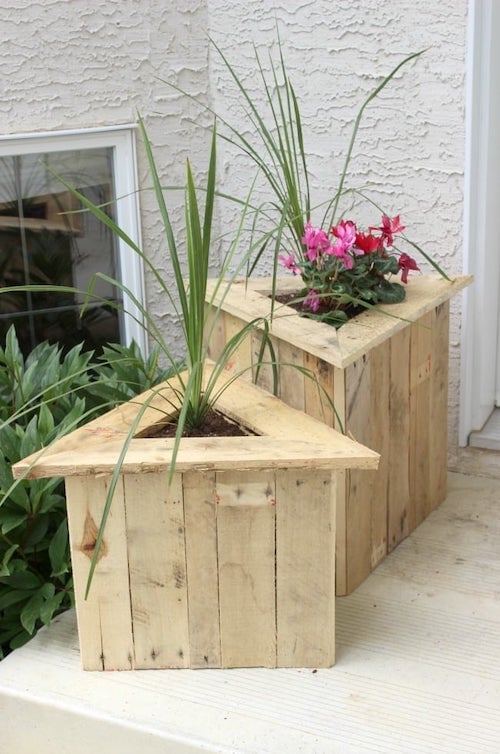 Triangle Pallet Planters from Love Create Celebrate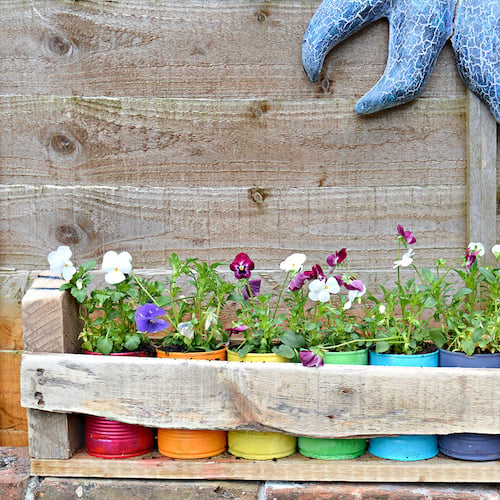 Tin Can Pallet Planter from Pillar Box Blue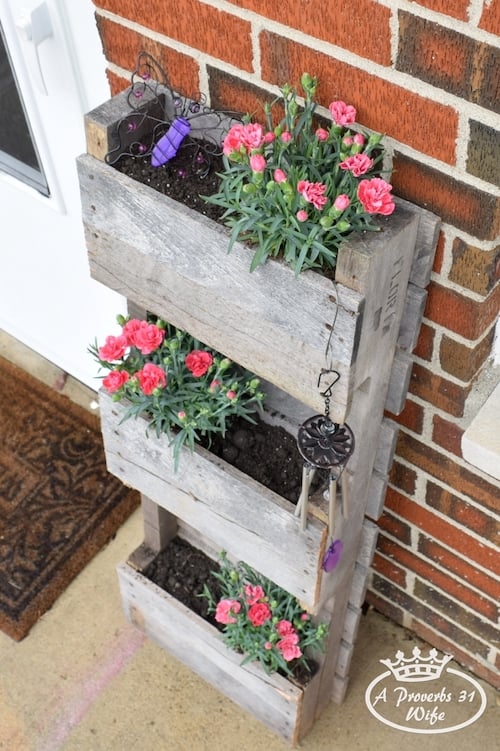 Butterfly Pallet Planter from A Proverb 31 Wife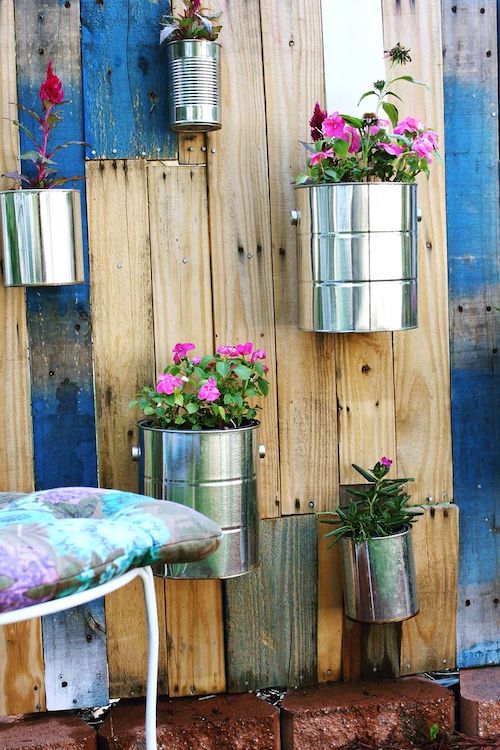 Pallet Vertical Garden from A Beautiful Mess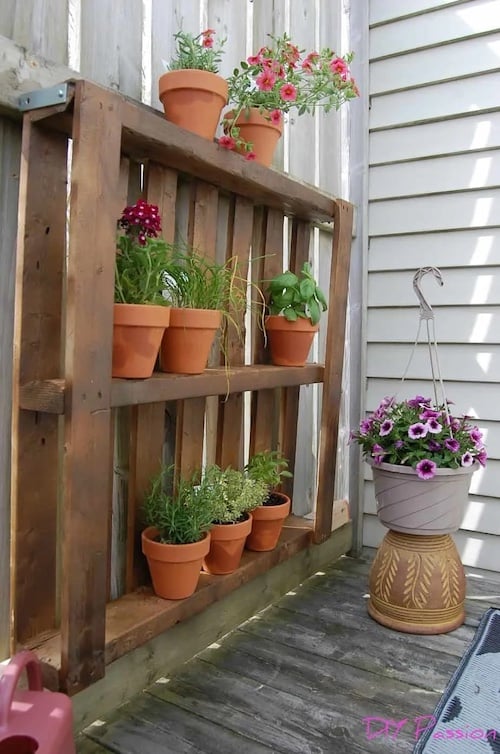 One Hour $15 Balcony Garden from DIY Passion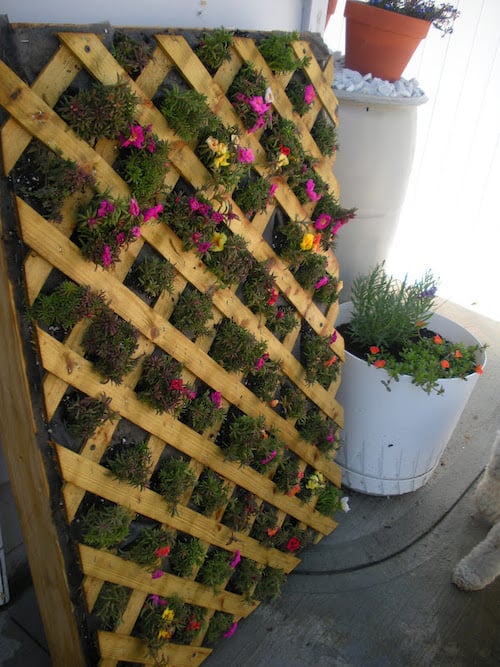 Vertical Pallet Flower Garden from Working House Mom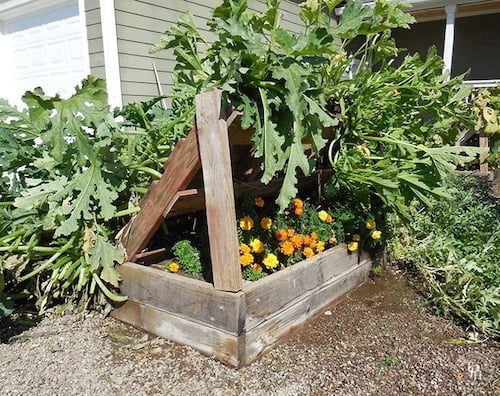 Pallet Squash Growing Racks from The Painted Hinge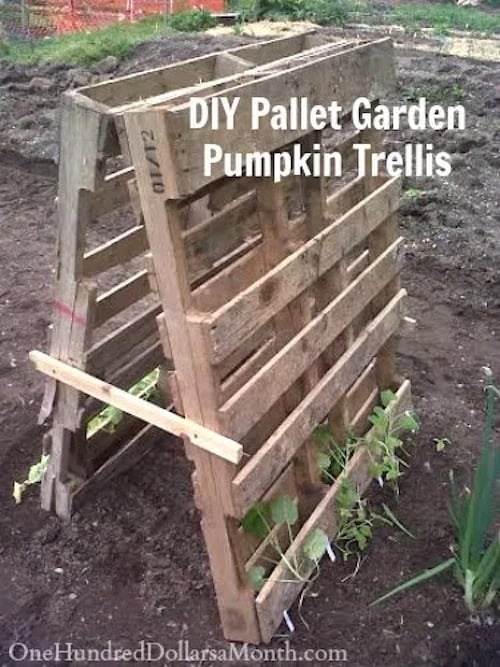 Pallet Garden Pumpkin Trellis from One Hundred Dollars a Month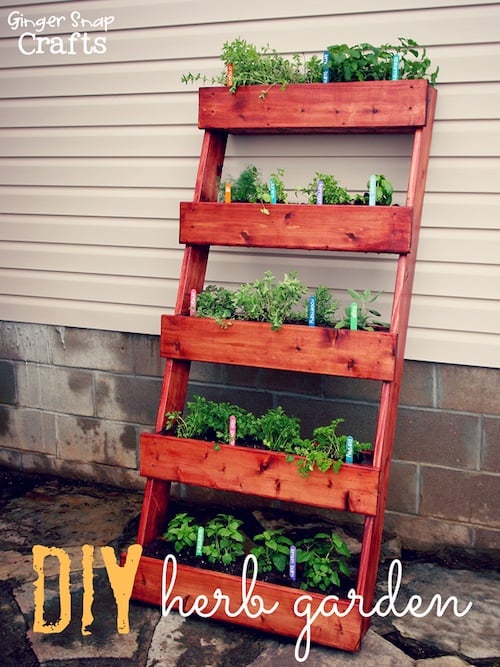 DIY Herb Garden from Ginger Snap Crafts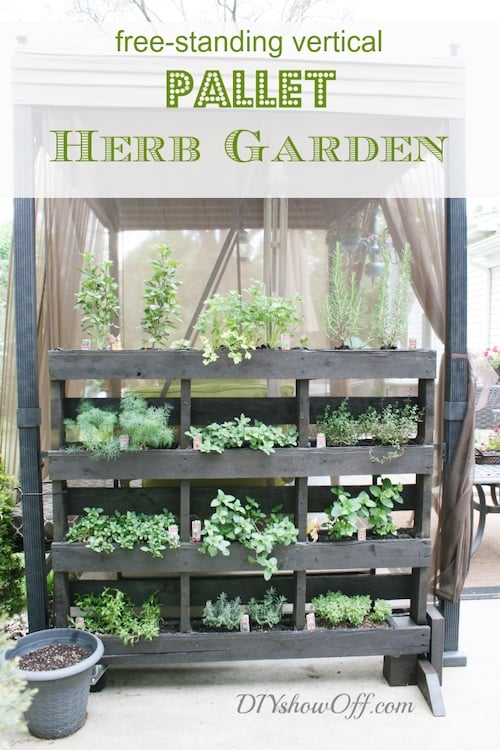 Free Standing Herb Garden from DIY Show Off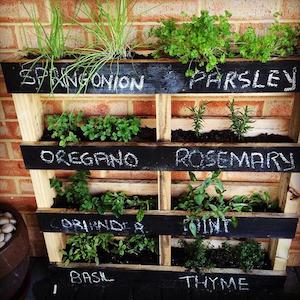 Pallet Vertical DIY Herb Garden: Hanging Planter (source unknown)
Other Pallet Garden Ideas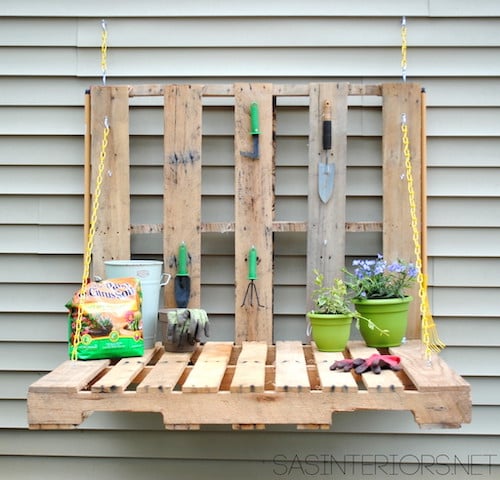 DIY Pallet Gardening Table from Jenna Burger Design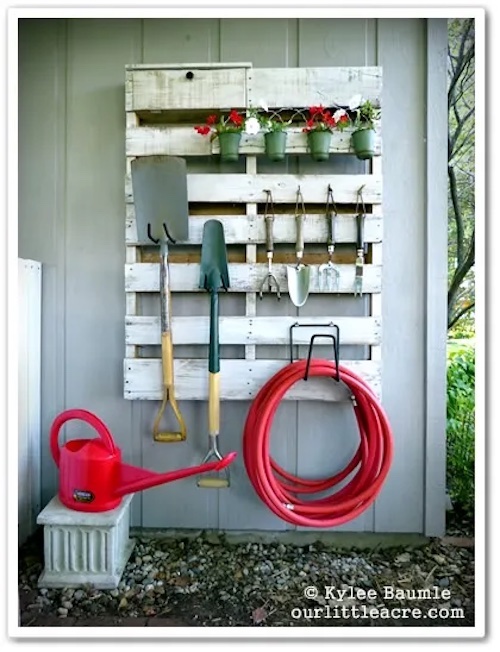 Garden Tool Storage from Our Little Acre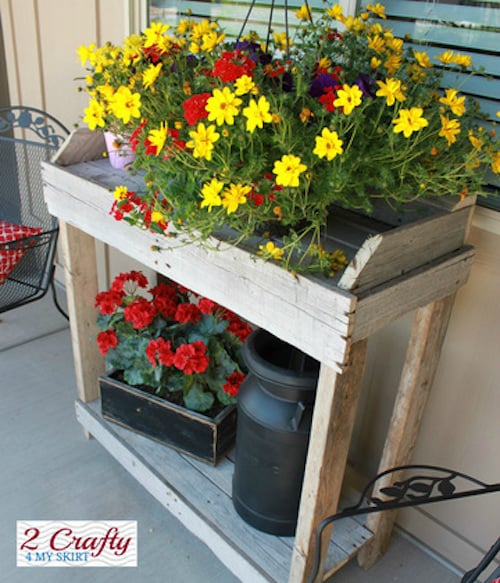 Potting Table from Handmade Utah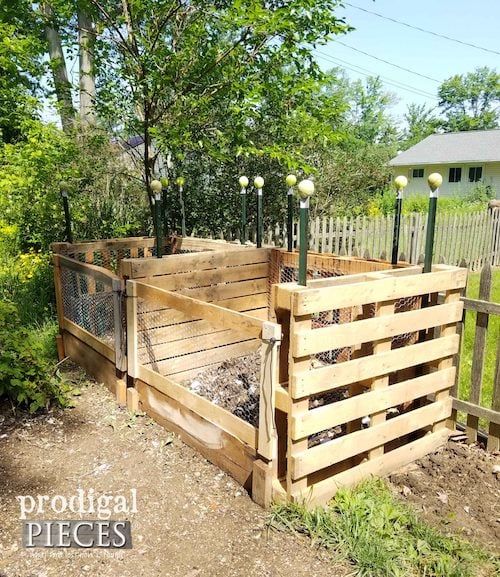 Pallet Compost Bin from Prodigal Pieces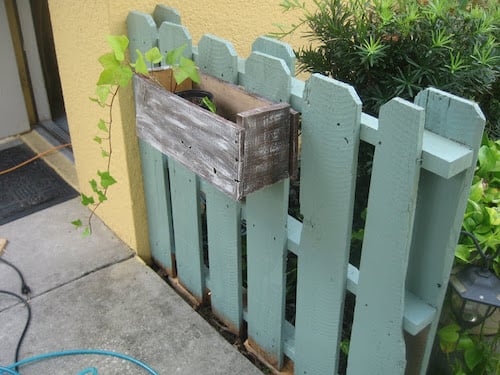 DIY Pallet Garden Fence from Camelot Art Creations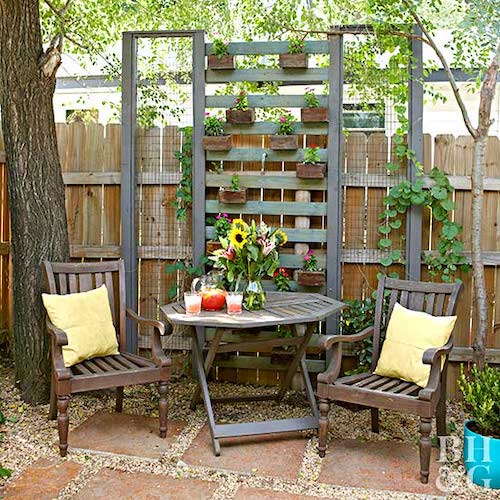 Pallet Garden Trellis from BHG.com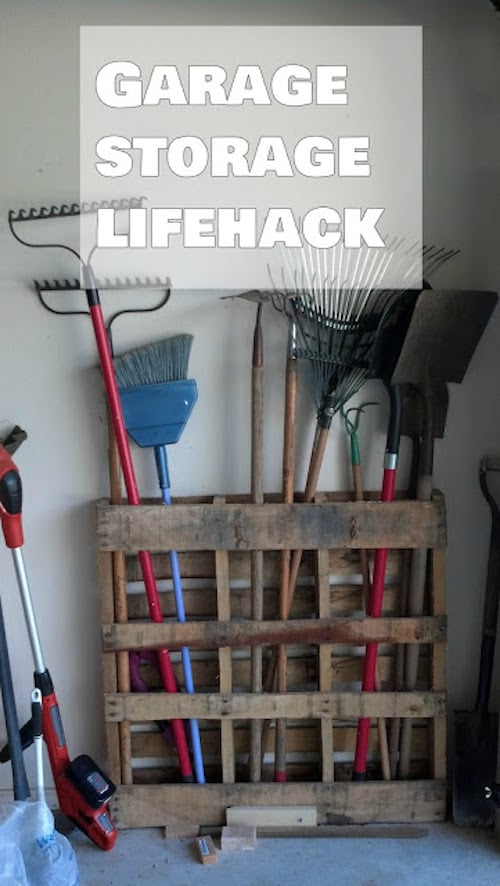 Garden Tool Storage from Fix Lovely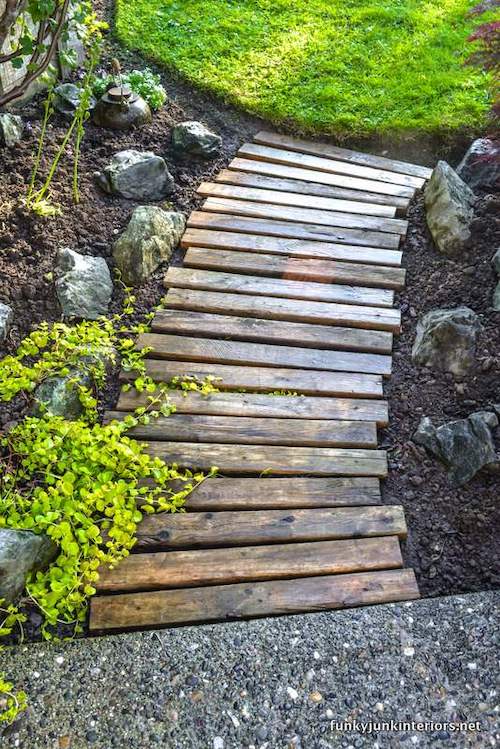 Pallet Garden Walkway from Funky Junky Interiors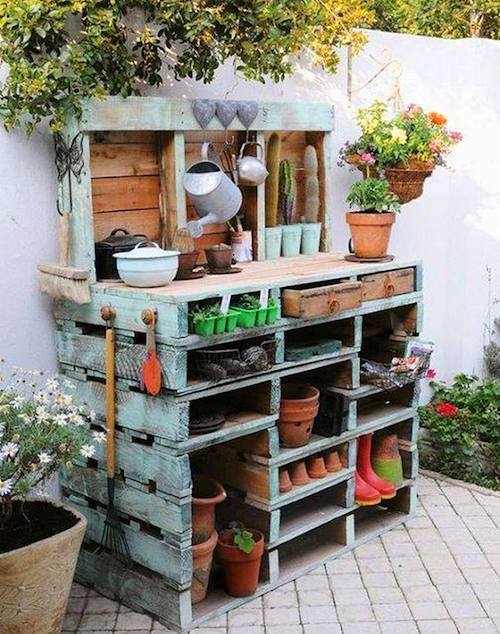 Pallet Potting Bench (source unknown)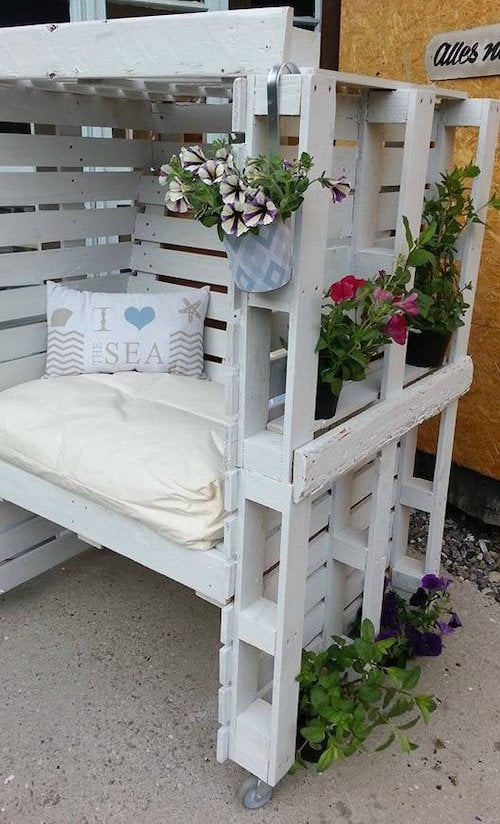 Covered Pallet Seating with Pallet Planters on Side (source unknown)
Related Post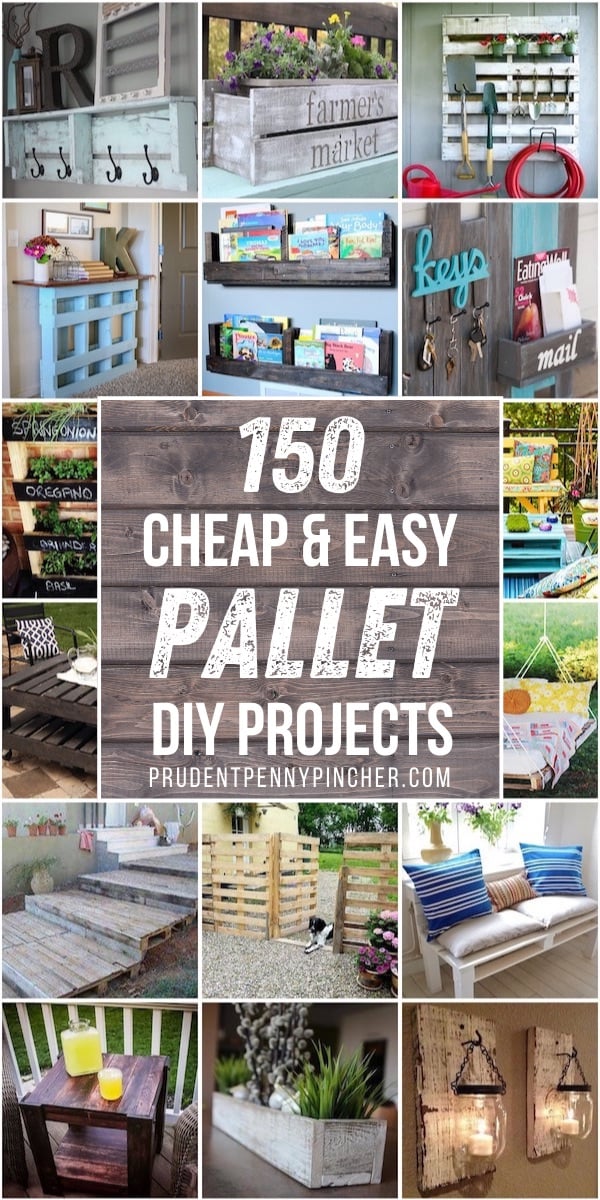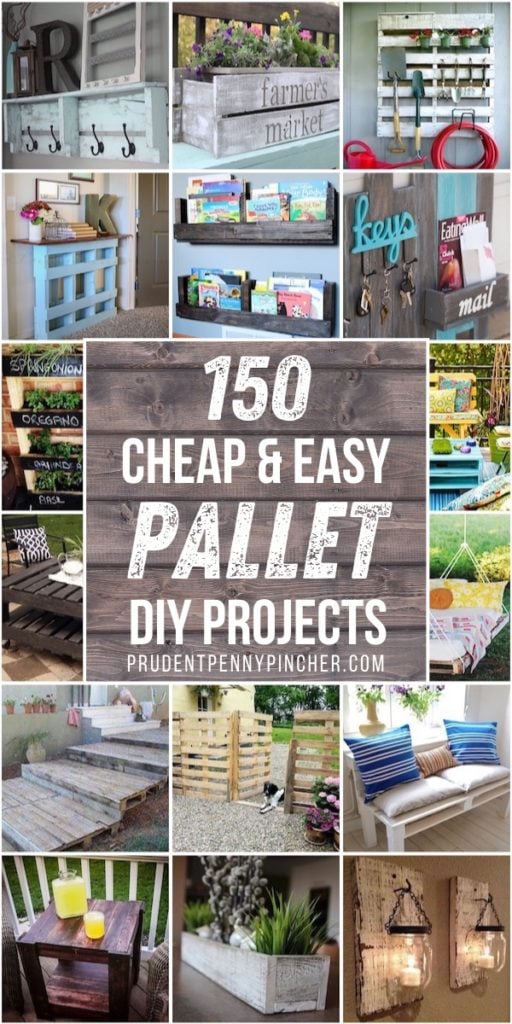 150 Cheap and Easy Pallet Projects