Make your home look festive for the holiday season on a budget with these simple DIY Dollar Tree Christmas Decorations for 2021.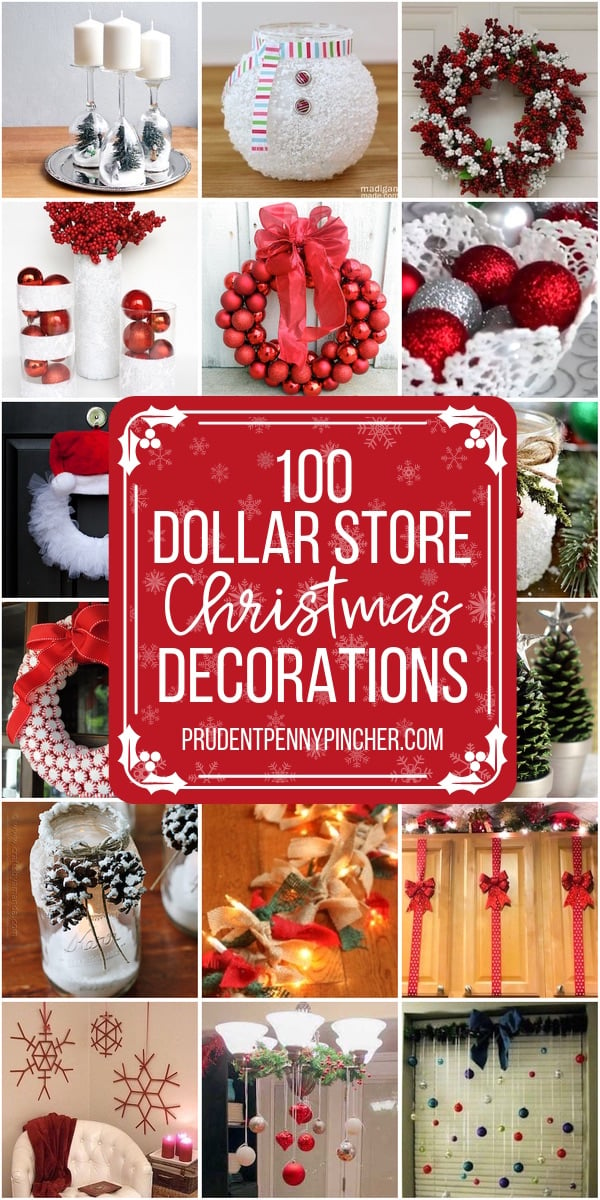 From DIY Christmas ornaments to Christmas Mason jars, there are tons of dollar tree Christmas craft ideas to make for adults and even kids. There are both indoor and outdoor DIY Christmas decorations included here. These Dollar Tree Christmas decor ideas include ideas and tutorials to decorate your tables, wall, Christmas tree, front door and more. Whether you are looking for rustic or farmhouse Dollar Tree christmas decor ideas, there are plenty of DIY projects to match every style of home decor. These christmas decor ideas at dollar tree are an affordable and great way to decorate your home for the holidays. Below you will find some dollar tree supplies that are commonly used in these dollar store christmas decor ideas.
Dollar Tree Items:
glass candle holders and votive holders
candles (pillar, jar, votive, taper, tea light candles)
glass vases, jars and bottles (including mason jars)
twine
burlap (red, green and regular)
bakers twine
bottle brush trees
garlands
Christmas bows
Christmas ribbons
ornaments
Christmas florals
fake snow or epsom salt
faux greenery
pine cones
wreath form (foam, wire, etc)
wreath hangers
jingle bells
Christmas candy and candy canes
crafting supplies (Mod Podge, Spray Adhesive, Glue Gun Sticks, Buttons, Glitter, Felt etc.)
Christmas craft supplies
glassware (including wine glasses)
serveware
gift bags
Supplies You Can Get at Walmart for $1-$3:
Christmas village figurines (small ones are less than $1)
Acrylic paint ($0.50 for small bottles of Apple Barrel paint)
Christmas picks (Dollar Tree does have some picks, but not as much selection as Walmart).
Clip-on Ornaments ($1-$3, depending on size)
Paint brushes
Hot glue gun
White & Black spray paint (other colors are $3)
Wood and Chipboard Letters
Christmas Chenille Stems (Pipe Cleaners) – $0.88
They also have a dollar craft corner where you can get a number of items too
Christmas Lights ($2 for 100 ct.)
Candle Dollar Tree Christmas Decorations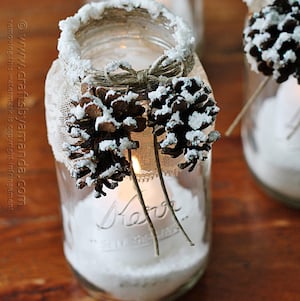 Snowy Pinecone Luminaries from Crafts by Amanda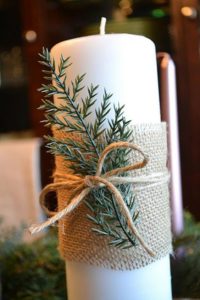 Burlap Evergreen Candle (source unknown)
Tall Jar Candle + Burlap Ribbon + Twine + Evergreen Spig
Here's how to preserve evergreen for decorating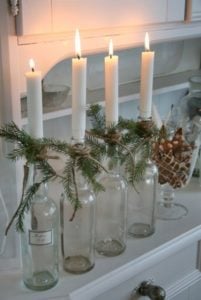 Wine Bottle Candles (source unknown)
Wine Glass Bottles + White Taper Candles + Twine + Pine Twigs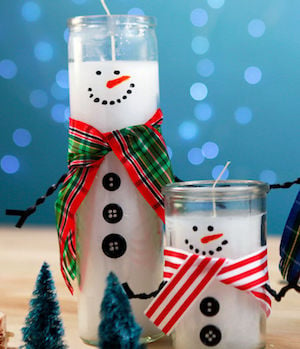 Dollar Store Christmas Candle Snowmen from Good Housekeeping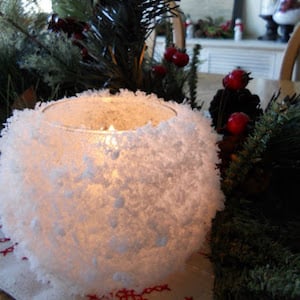 Snowball Candleholder from Just Another Hang Up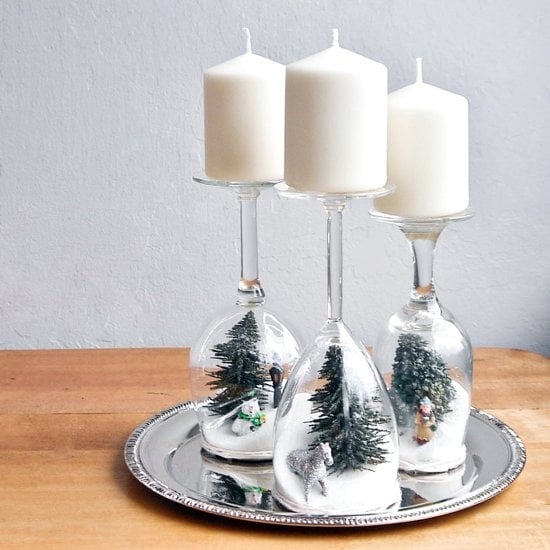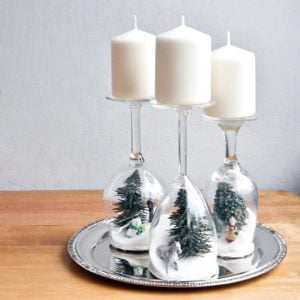 Wine Glass Snow Globe from Pop Sugar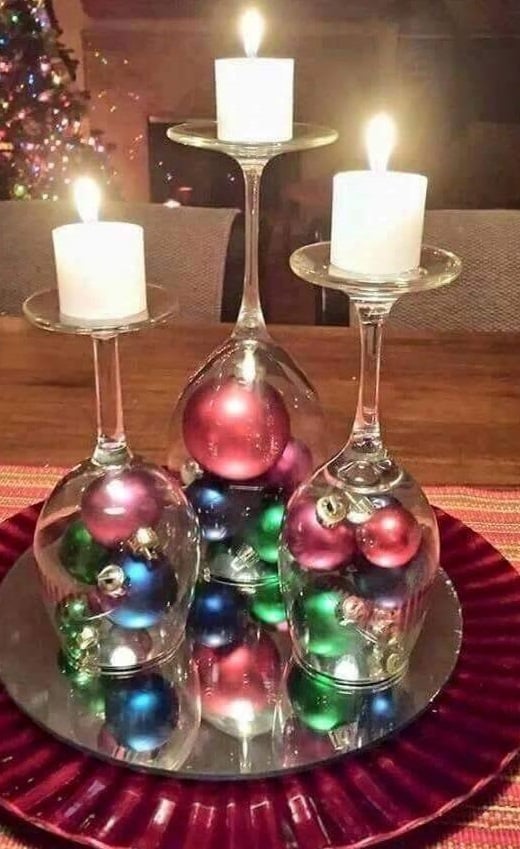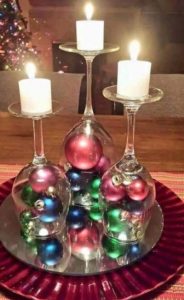 Wine Glass Ornament Dollar Tree Christmas Decoration (source unknown)
Small Round Ornaments + Wine Glasses + White Votive Candles + Mirror Candle Tray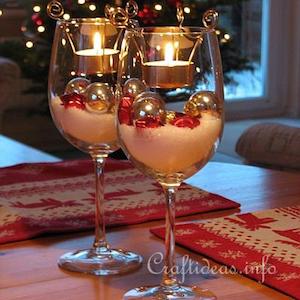 Tea Light Christmas Decorations from Craft Ideas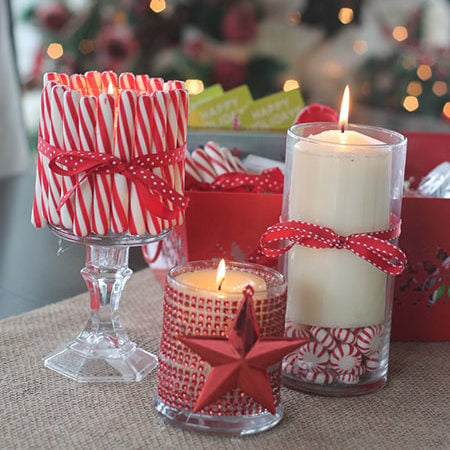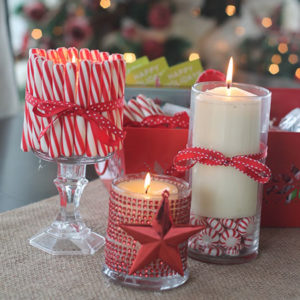 Dollar Tree Christmas Candles from Passionate Penny Pincher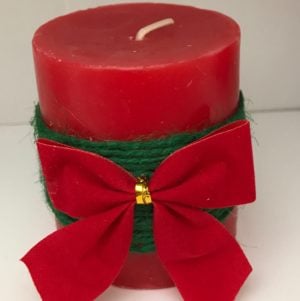 Christmas Bow Candle from Prudent Penny Pincher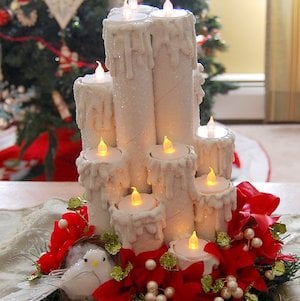 DIY Christmas Candles from Creative Me Inspired You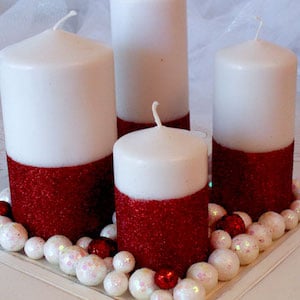 Glitter Candles from Two Sisters Crafting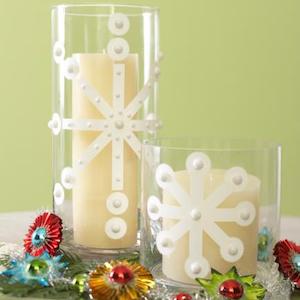 Snowflake Candles from Midwest Living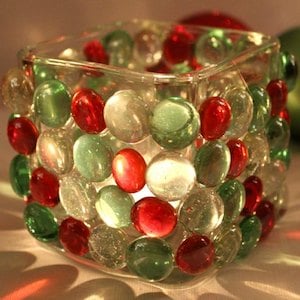 Dollar Store Christmas Candle Holder from Coupon Closet
DIY Christmas Wreath Dollar Store Christmas Decor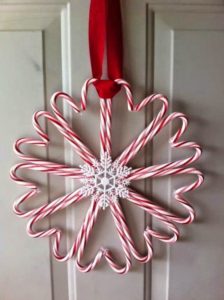 Candy Candle Wreath from Martha Stewart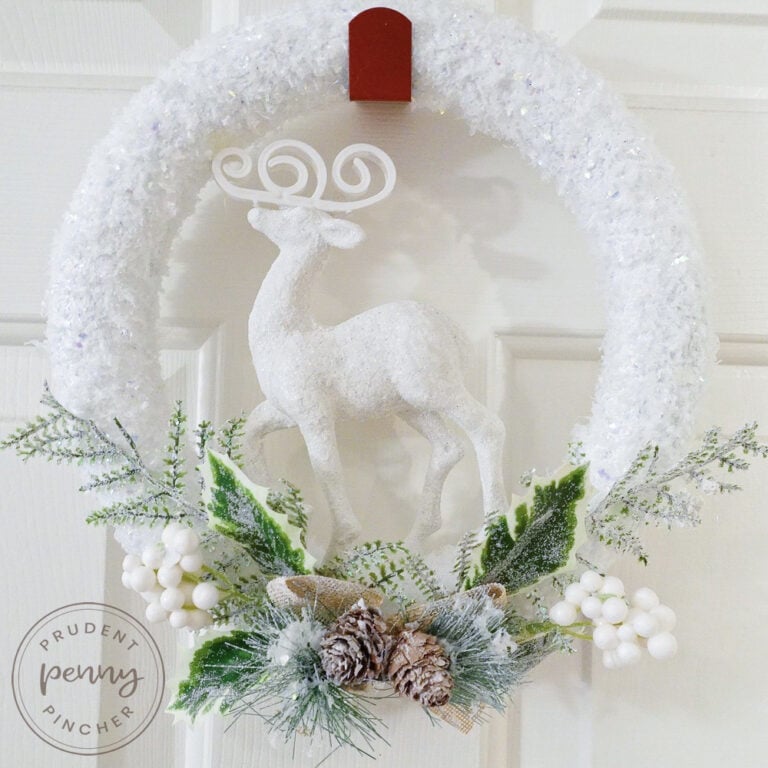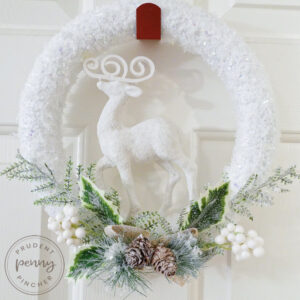 DIY Woodland Dollar Tree Christmas Wreath from Prudent Penny Pincher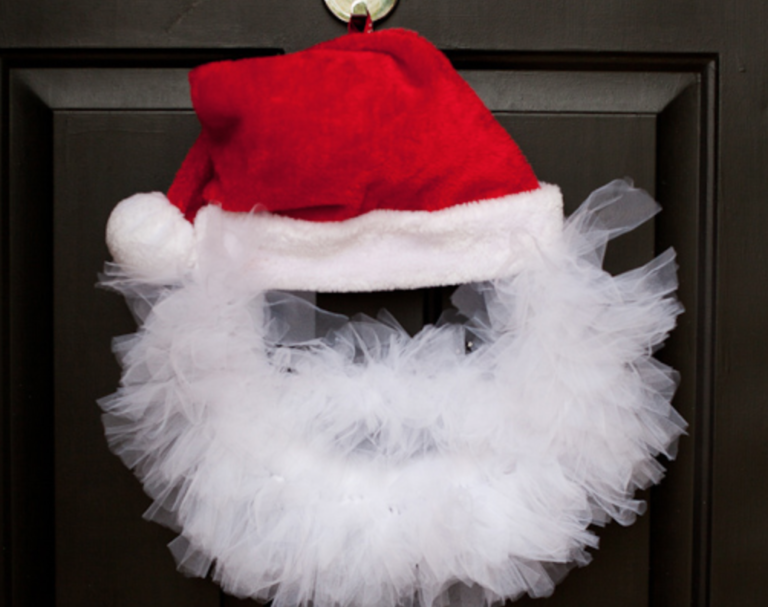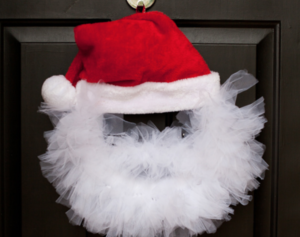 Santa Tulle Wreath from Baby Rabies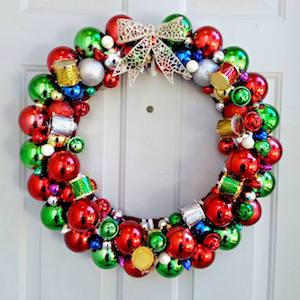 DIY Dollar Store Ornament Wreath from Tip Junkie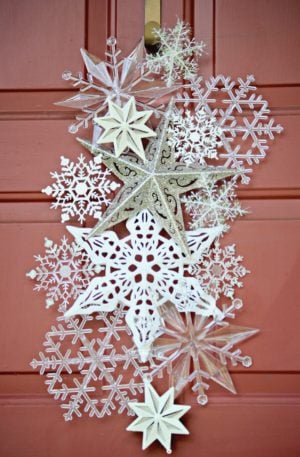 Dollar Store Snowflake Door Hanger from Rae of Sparkles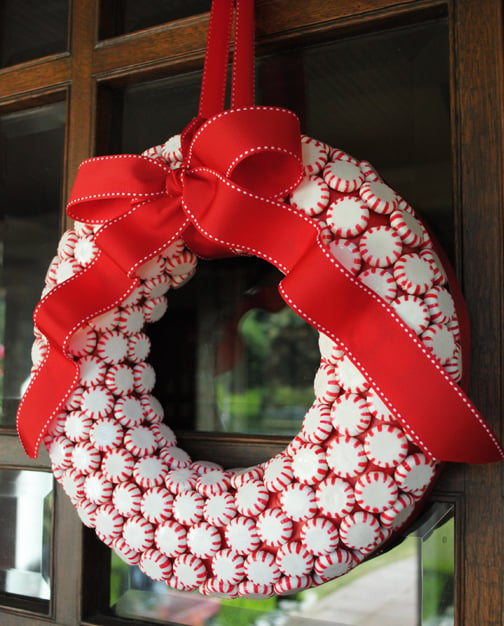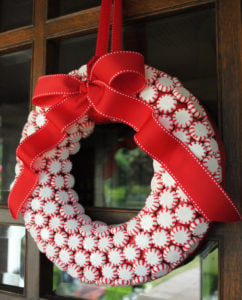 Peppermint Wreath from Gwynn Wasson Designs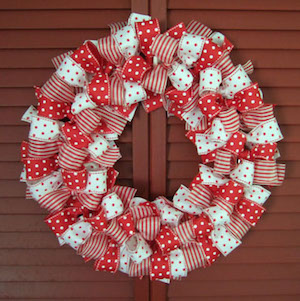 Christmas Ribbon Wreath from Shelterness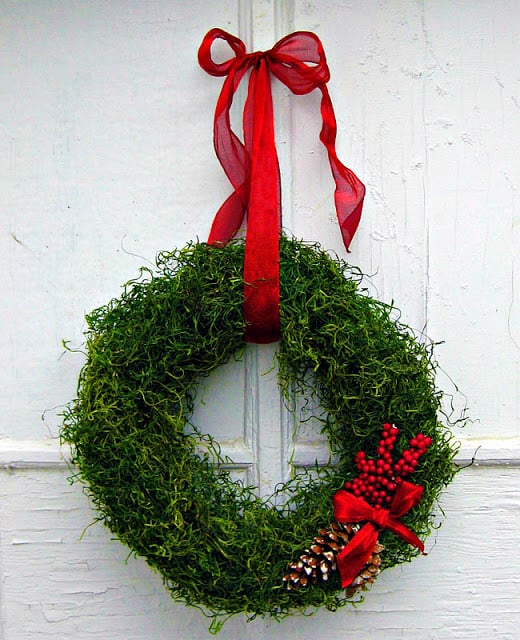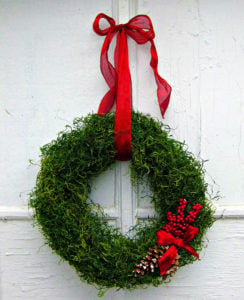 Floral Moss Wreath from The Inspired Room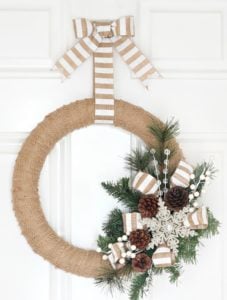 Burlap Christmas Wreath from Love of Family and Home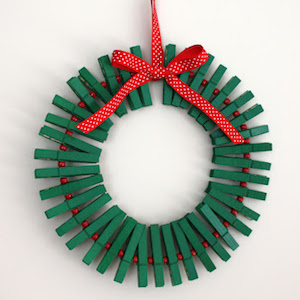 Clothespin Christmas Wreath from Gwenny Penny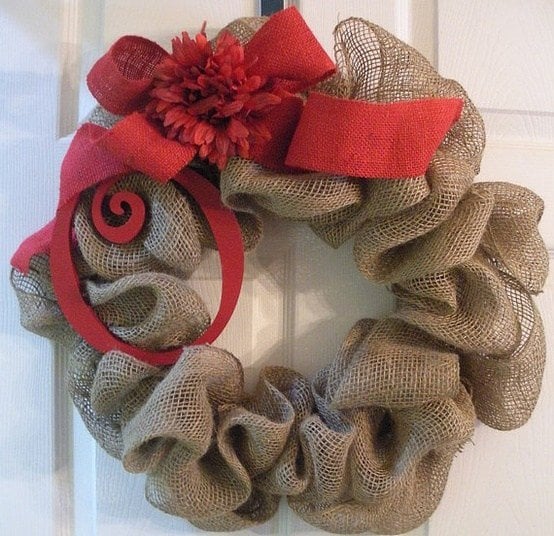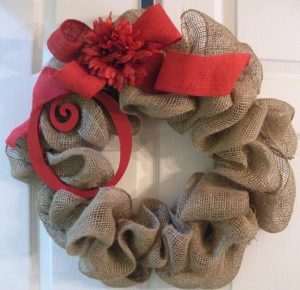 DIY Burlap Wreath from What's Your Home Story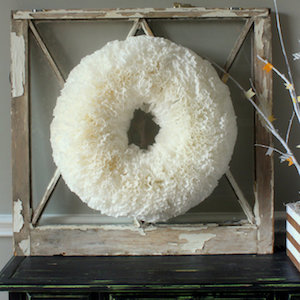 Coffee Filter Wreath from Lil Luna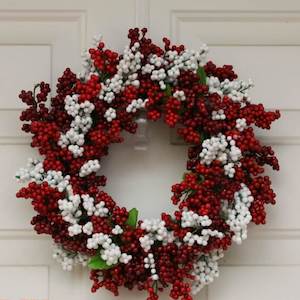 DIY Berry Wreath from That What Che Said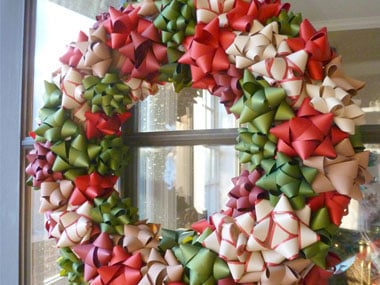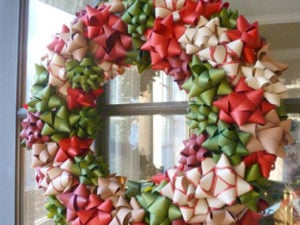 Gift Bow Wreath from Design Improvised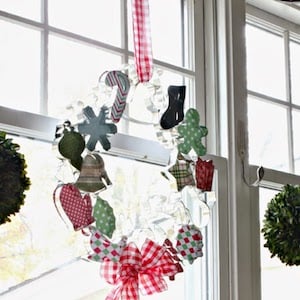 Christmas Cookie Cutter Wreath from Dollar Tree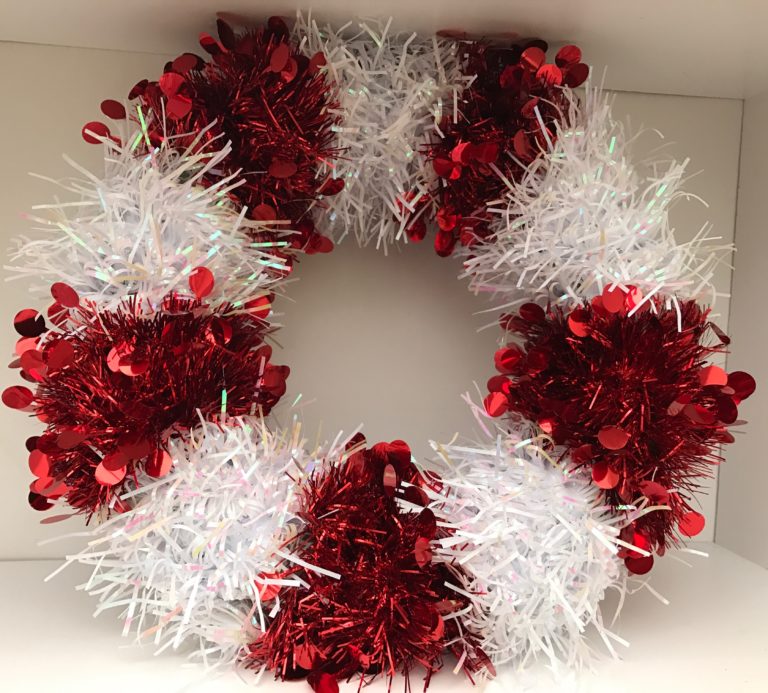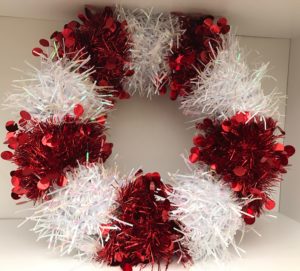 Easy Candy Cane Garland Wreath from Prudent Penny Pincher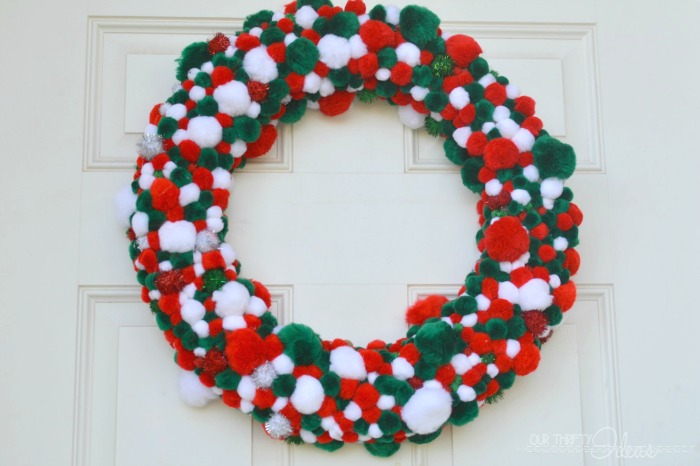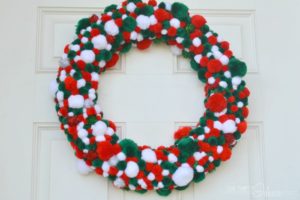 Christmas Pom Pom Wreath (source unknown)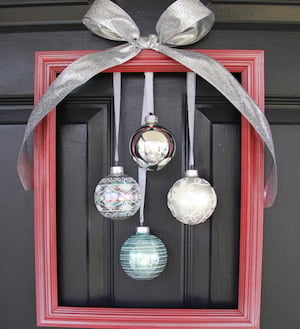 DIY Holiday Framed Ornament Wreath from Artsy Chicks Rule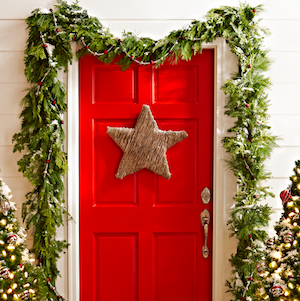 Twine Star from Lowes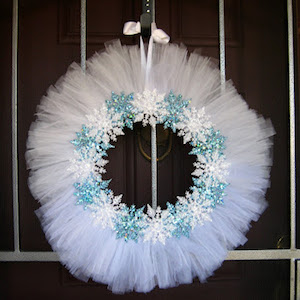 Snowflake Wreath from A Fish Who Likes Flowers
Other DIY Dollar Tree Christmas Decorations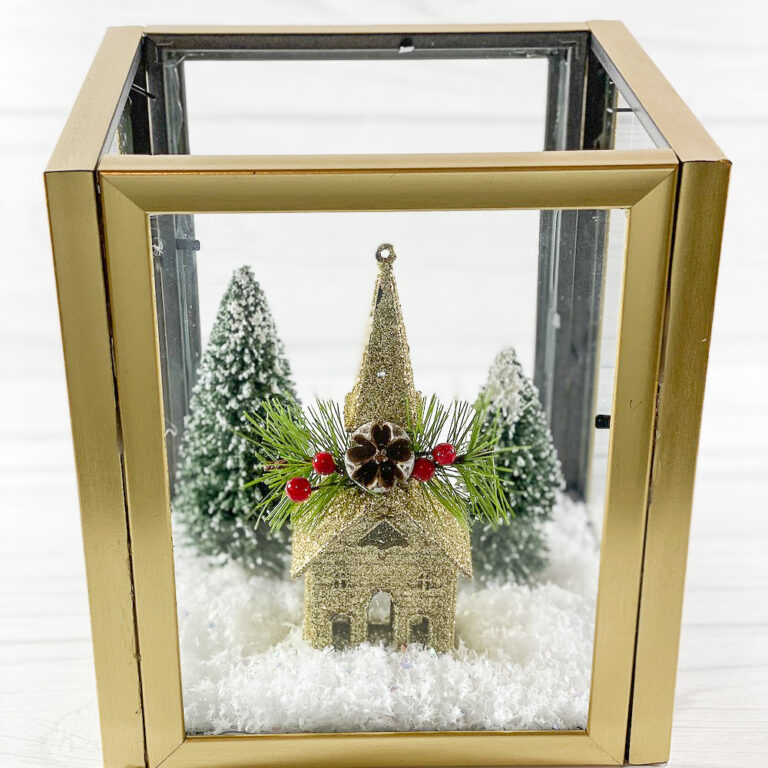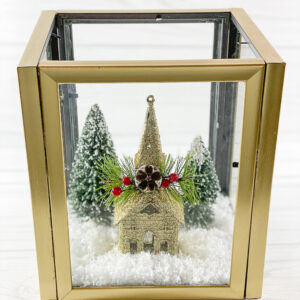 Dollar Tree Christmas Lantern from Prudent Penny Pincher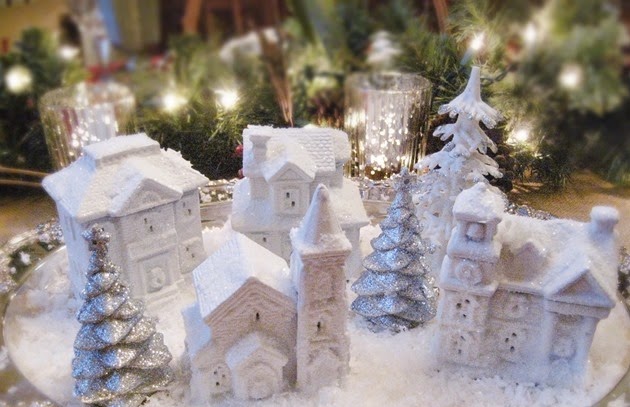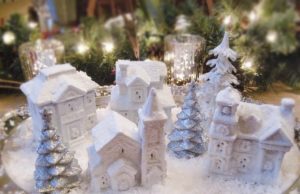 Snowy DIY Christmas Village from Confessions of a Plate Addict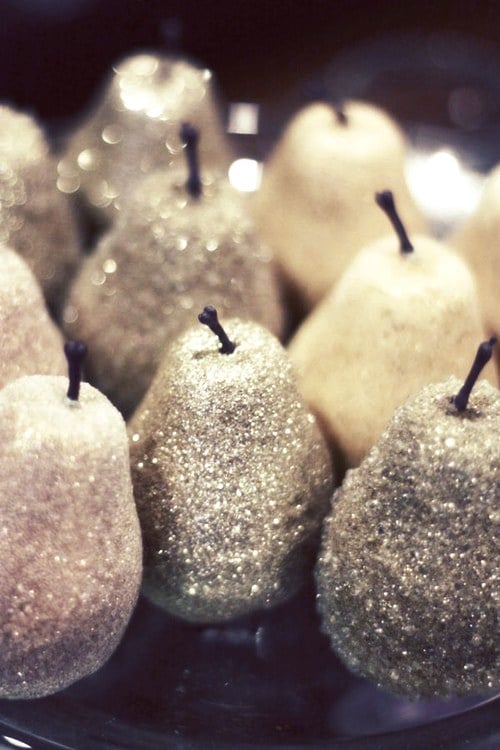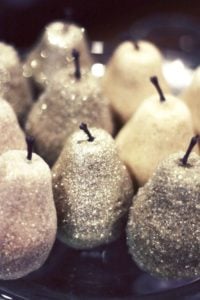 Silver Faux Fruit (source unknown)
Decorative Fruit + Silver and White Glitter ($1.50 Walmart) + White Spray Paint + Spray Adhesive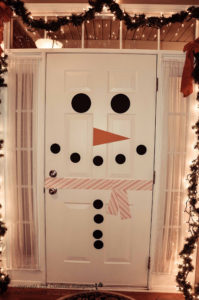 Snowman Door from The Creative Stamper Spot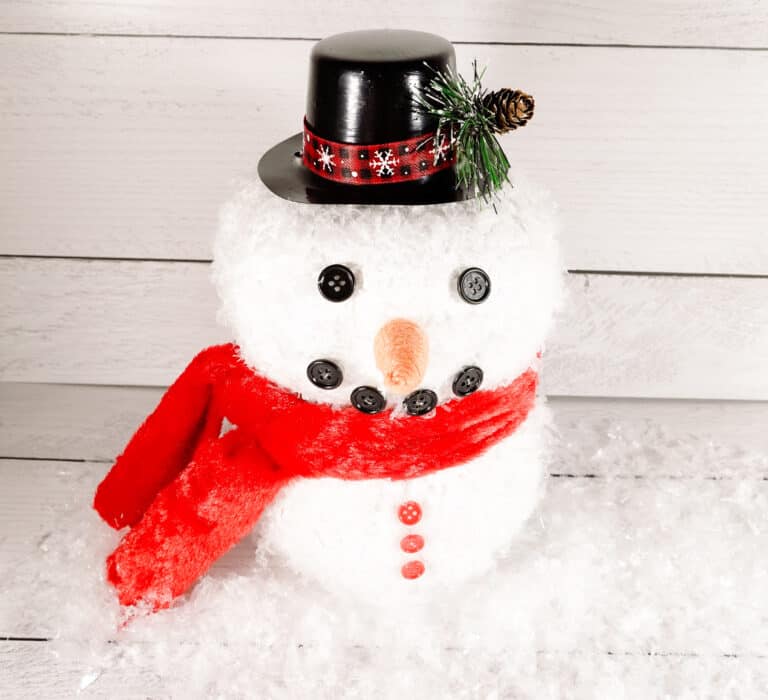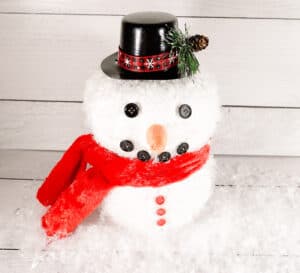 Dollar Tree Snowman Decoration from Prudent Penny Pincher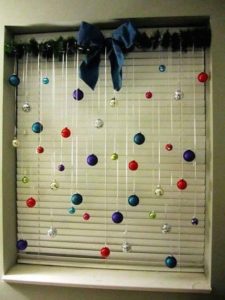 Window Ornament Dollar Tree Christmas Decoration (source unknown)
Assorted Round Ornaments + White Curling Ribbons + Large Bow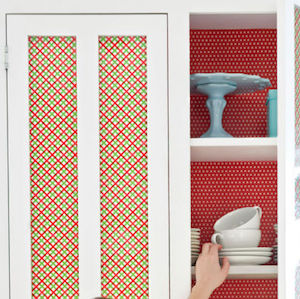 Wrapping Paper Cabinets from Country Living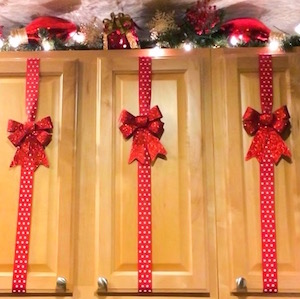 Gift Bow Cabinets (source unknown)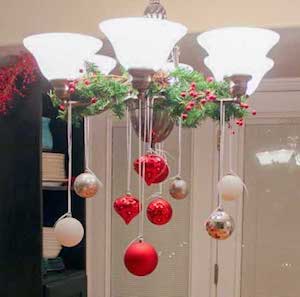 Dining Room Chandelier Decorations from House of Noise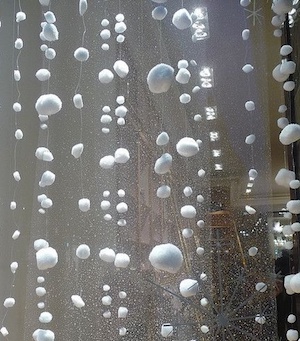 Falling Snow from Pinterest
Cotton Balls + Fishing Line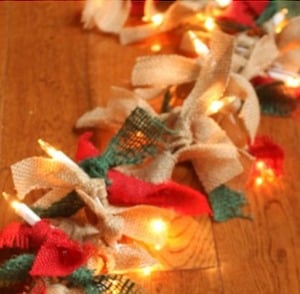 Lighted Burlap Garland from Create Craft Love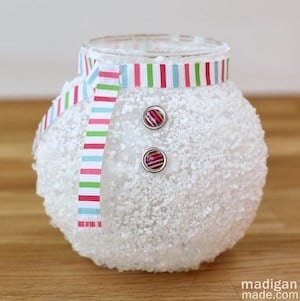 DIY Snowman Bowl from Rosyscription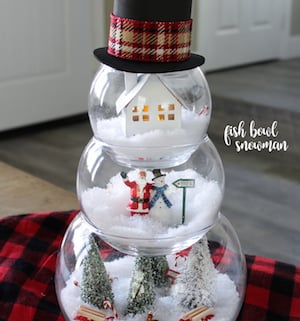 Dollar Store Fishbowls Snowman from Smart School House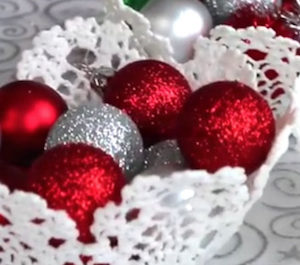 Doily Christmas Basket (2:53 in the video tutorial) from Youtube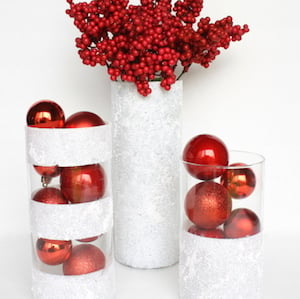 Winter Vases from Taryn Whiteaker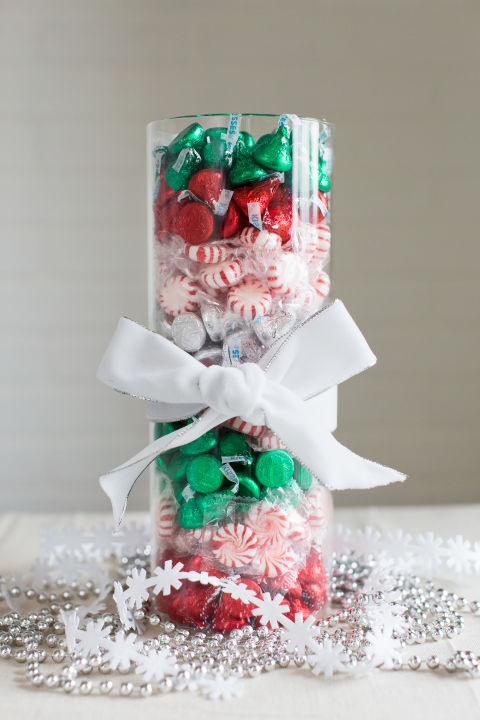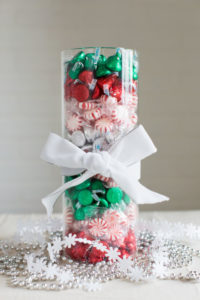 Christmas Candy Vase from Good Housekeeping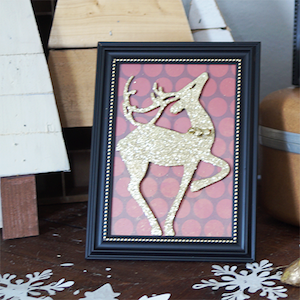 Dollar Store Framed Reindeer Silhouette from Saved by Love Creations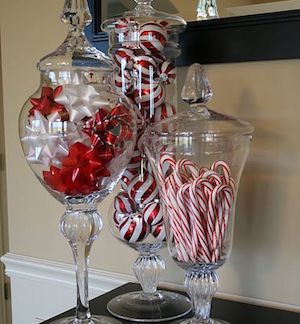 Apothecary Jar Dollar Tree Christmas Decoration (source unknown)
If you happen to already have some glass jars around the house then this is an easy decor idea. Just buy some gift bows, candy canes and ornaments from Dollar Tree. If you don't have the jars, you could find some at a thrift store for under $5.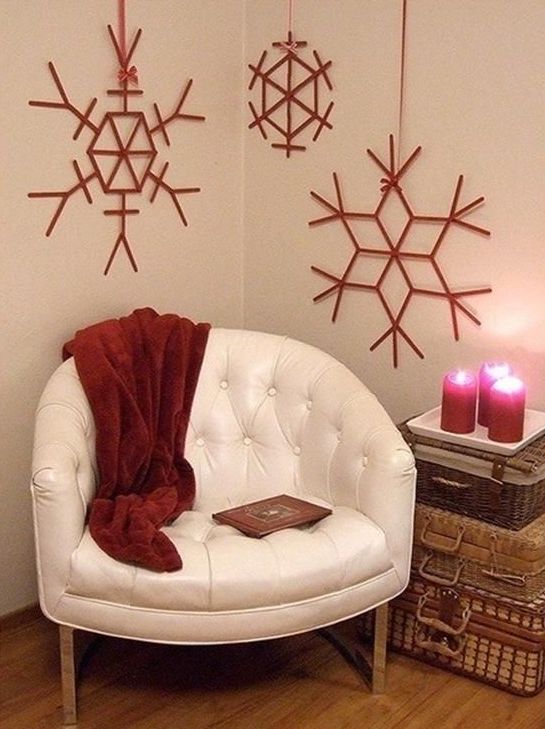 Giant Craft Stick Snowflakes from Crafty Nest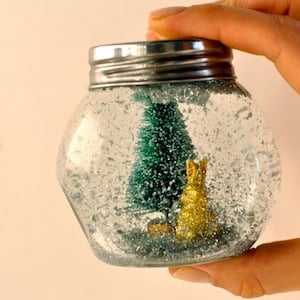 Glitter Globe from Camille Styles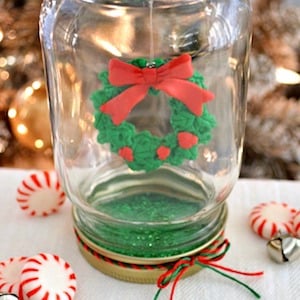 Mason Jar Christmas Snow Globe from Fox Hollow Cottage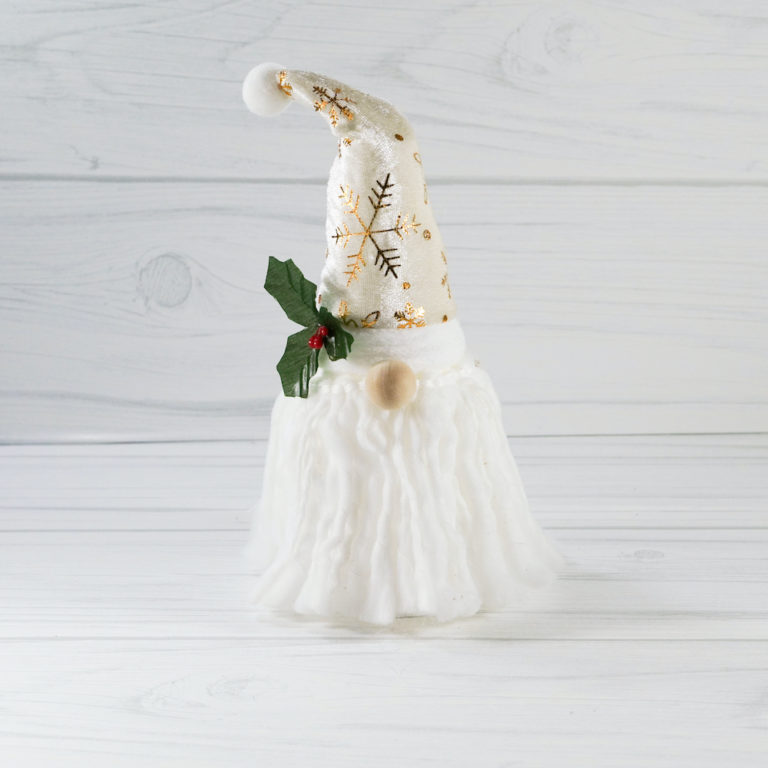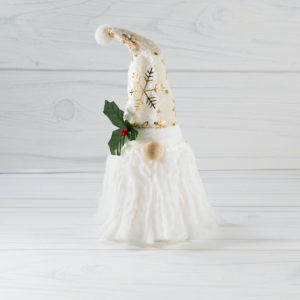 Easy Dollar Store Christmas Gnome from Prudent Penny Pincher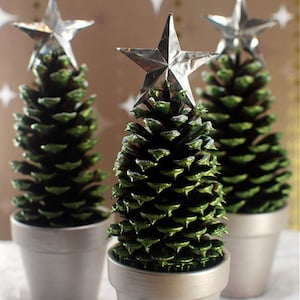 Pine Cone Christmas Trees from Scissors and Spoons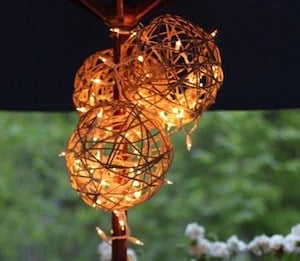 Rustic Christmas Balls from Splash of Something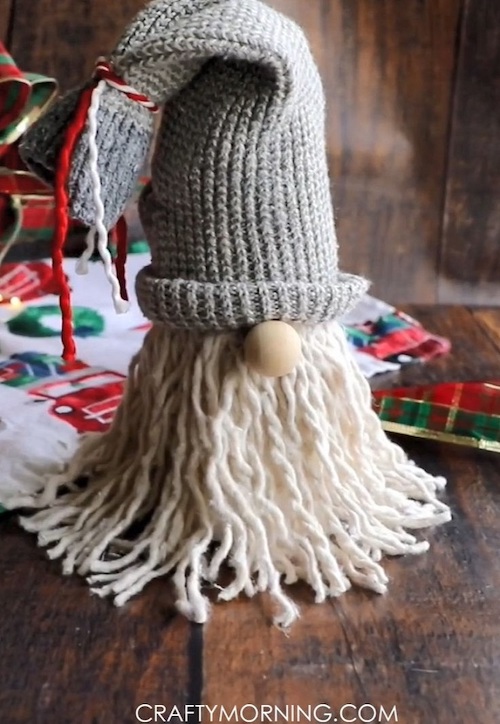 Mop Christmas Gnomes from Crafty Morning
Centerpiece DIY Dollar Store Christmas Decor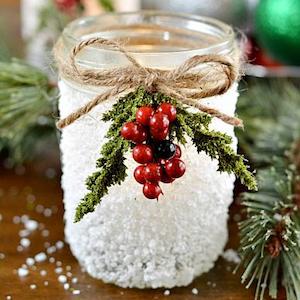 Snowy Mason Jar from Deco Art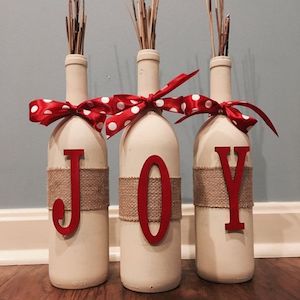 Joy Bottle Centerpiece (source unknown)
Wood Letters + Red Acrylic Paint + Burlap Ribbon + Wine Bottles + White Spray Paint + Christmas Ribbon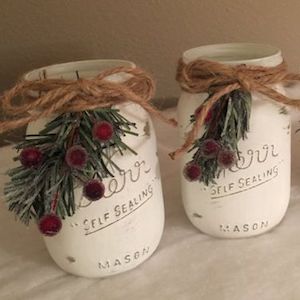 Rustic Christmas Mason Jars (source unknown)
White Chalk Paint + Mason Jar + Christmas Pick + Twine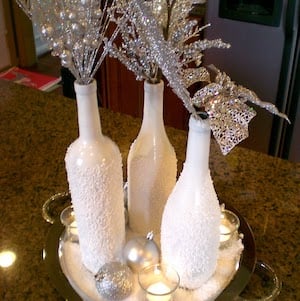 Snowy Bottles Christmas Display from Cleverly Inspired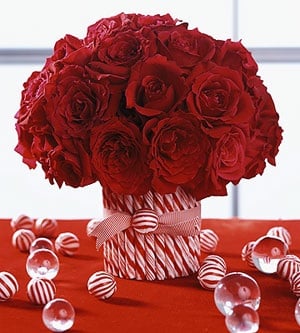 Candy Cane Centerpiece from Living Well Spending Less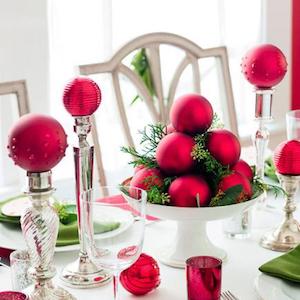 Ornament Centerpiece from Midwest Living
Mini Tree DIY Dollar Tree Christmas Decorations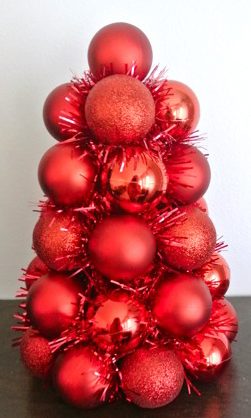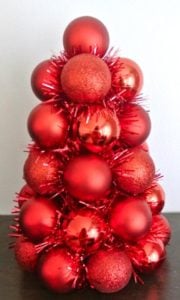 Ornament Mini Christmas Tree from One Project Closer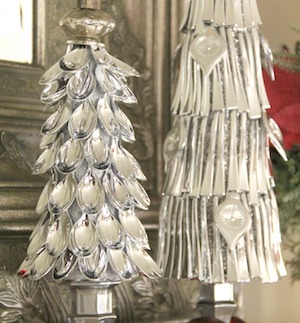 Plastic Spoons Christmas Tree from High Styler Style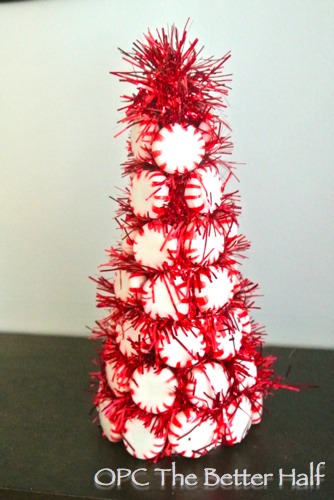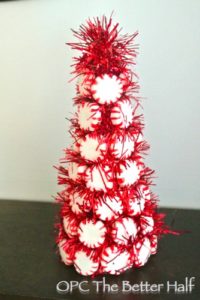 Peppermint Mini Christmas Tree from One Project Closer
Table DIY Dollar Store Christmas Decorations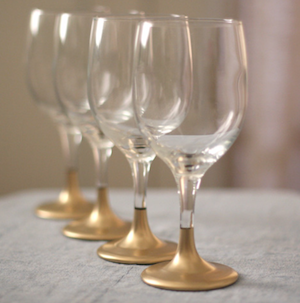 Gold Dipped Holiday Glasses from Momtastic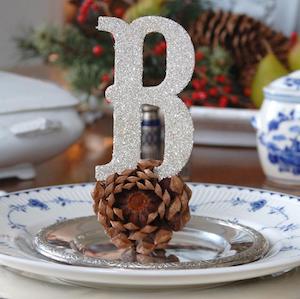 Monogrammed Place Card (source unknown)
Glittery Letters ($0.98 each at Walmart) + Pinecones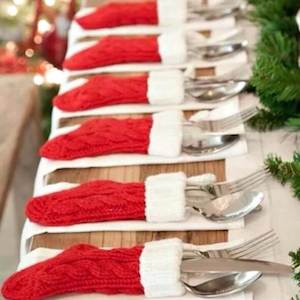 Mini Stocking Utensil Holders (source unknown)
All you need is a pack of mini stockings from the Dollar Tree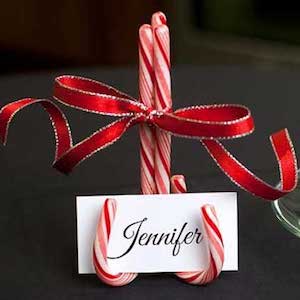 Candy Cane Placeholder (source unknown)
Candy Canes + Place Cards + Ribbons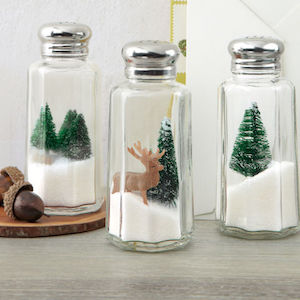 Holiday Shakers from Country Living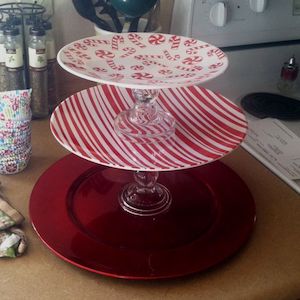 Holiday Tiered Serving Tray (source unknown)
Glass Taper Candleholder + Various Plastic Christmas Plates + Red Charger + E6000 Glue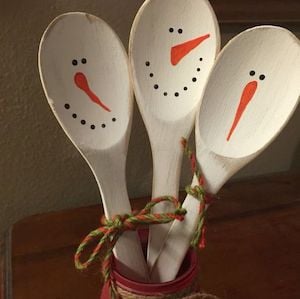 Snowman Spoon Dollar Tree Christmas Decoration (source unknown)
Wooden Spoons + White Spray Paint + Black & Orange Acrylic Paint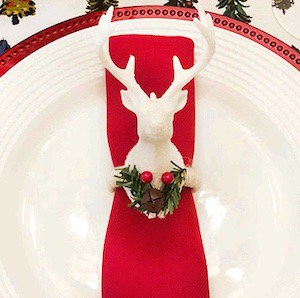 Christmas Napkin Rings from Dollar Tree
Related Posts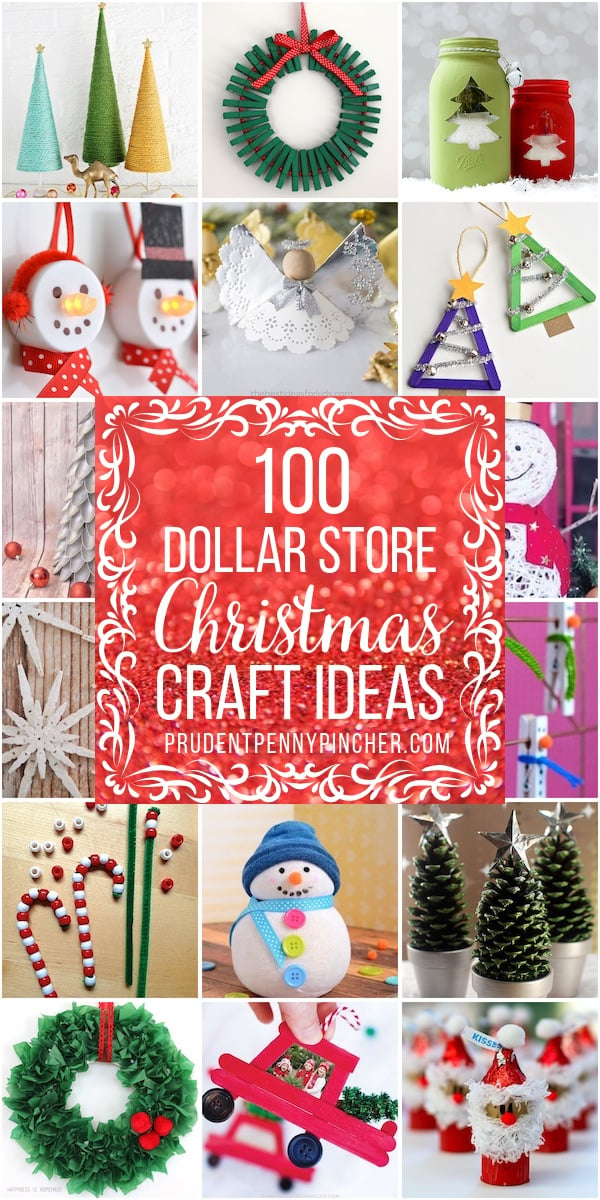 100 Dollar Store Christmas Crafts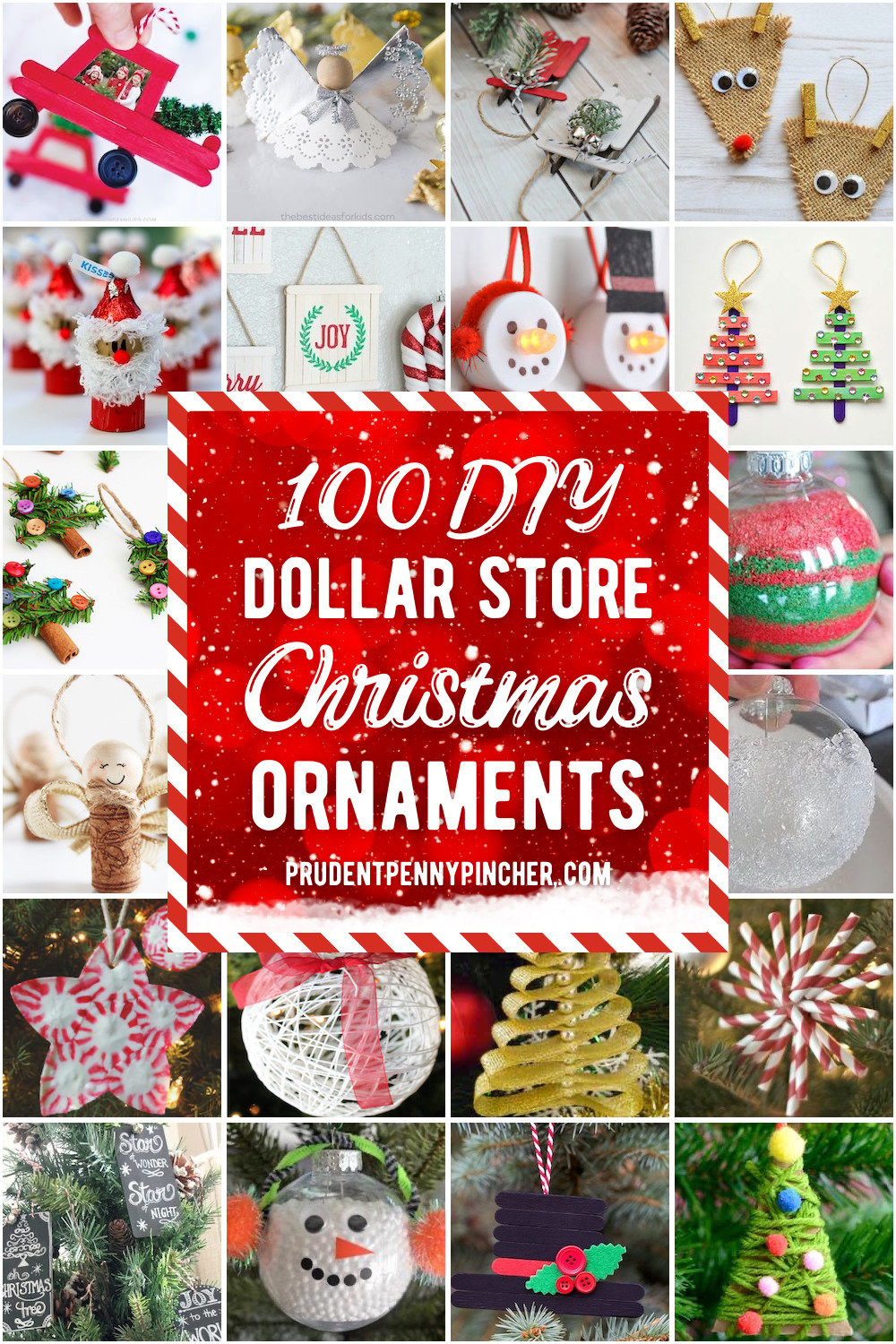 100 DIY Dollar Tree Christmas Ornaments