These free printable witch coloring pages are an enchanting and fun Halloween activity for kids and adults!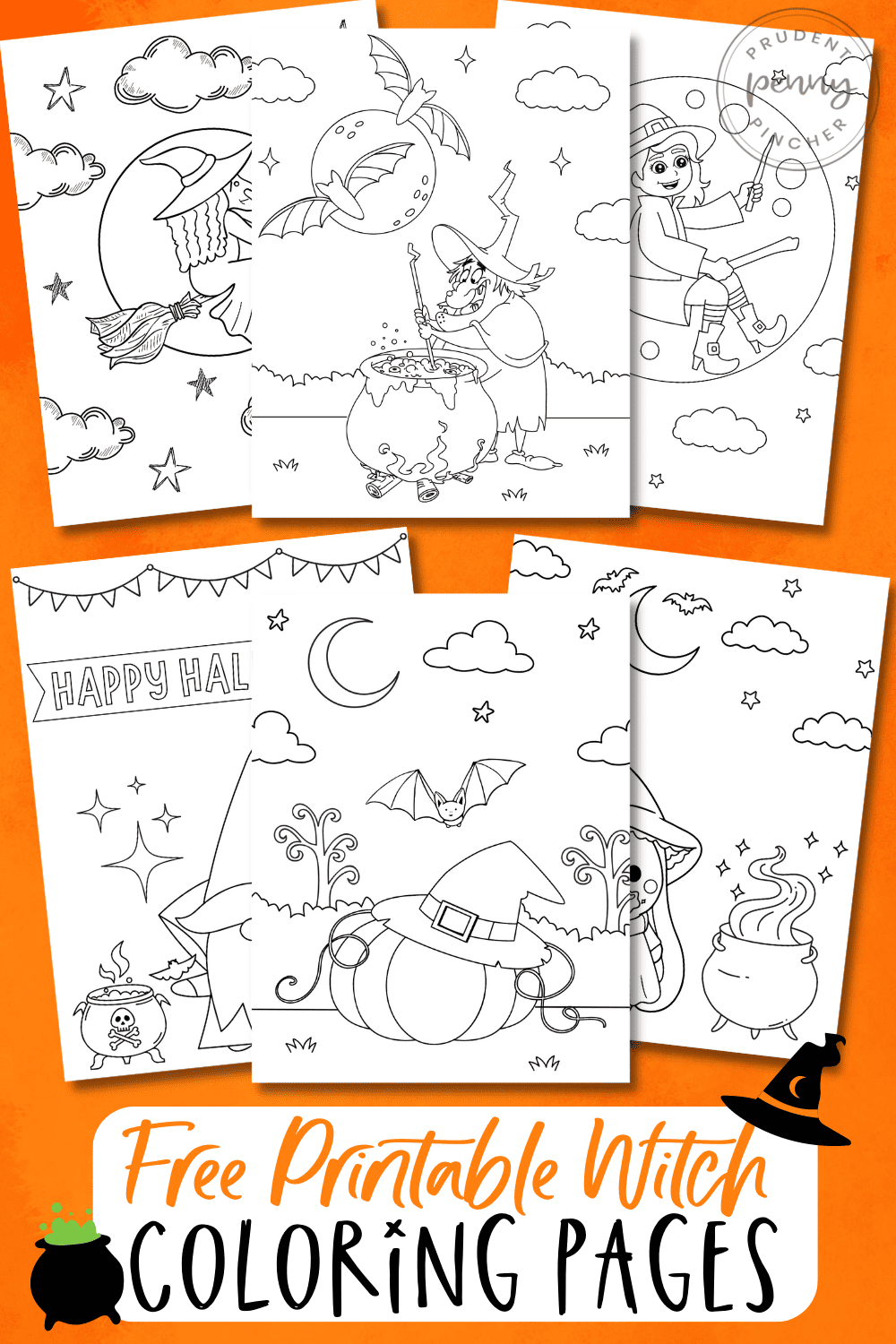 These witch coloring sheets are designed to ignite creativity and get your little goblins and ghouls into the spirit of Halloween. Whether you want to use these free printables at home, in a classroom, or at a Hocus Pocus party, kids will love adding color to these spooktacular pages.
From cackling witches and bubbling cauldrons to spooky broomsticks and eerie potions, there are various free coloring pages that are suitable for kids of all ages.
Whether you are looking for simple coloring pages for younger kids like toddlers and preschoolers or more detailed designs for older kids and teens, they will add a fun touch to your Halloween festivities.
Looking for more Halloween coloring pages? Check out these pumpkin coloring pages!
Want ideas for more Halloween fun? Check out these Halloween crafts, Halloween word search, Halloween bingo, or this Halloween word scramble game!
So grab your crayons, markers, and colored pencils, and brew some fun!
Jump to:
Supplies Needed
printer paper
crayons, markers, colored pencils, or other art supplies
downloadable PDF coloring page(s) of your choice
printer ink
How to Download and Print These Witch Coloring Sheets
Click the download link. Save the file to your computer.
Open in Adobe Acrobat or another PDF software.
Go to File —> Print.
Set the page sizing to "Fit."
Click the printer button at the bottom. A printer setup dialogue box will open.
Under media and quality, set the quality to "Best."
Press the print button.
Witch Coloring Pages for Younger Kids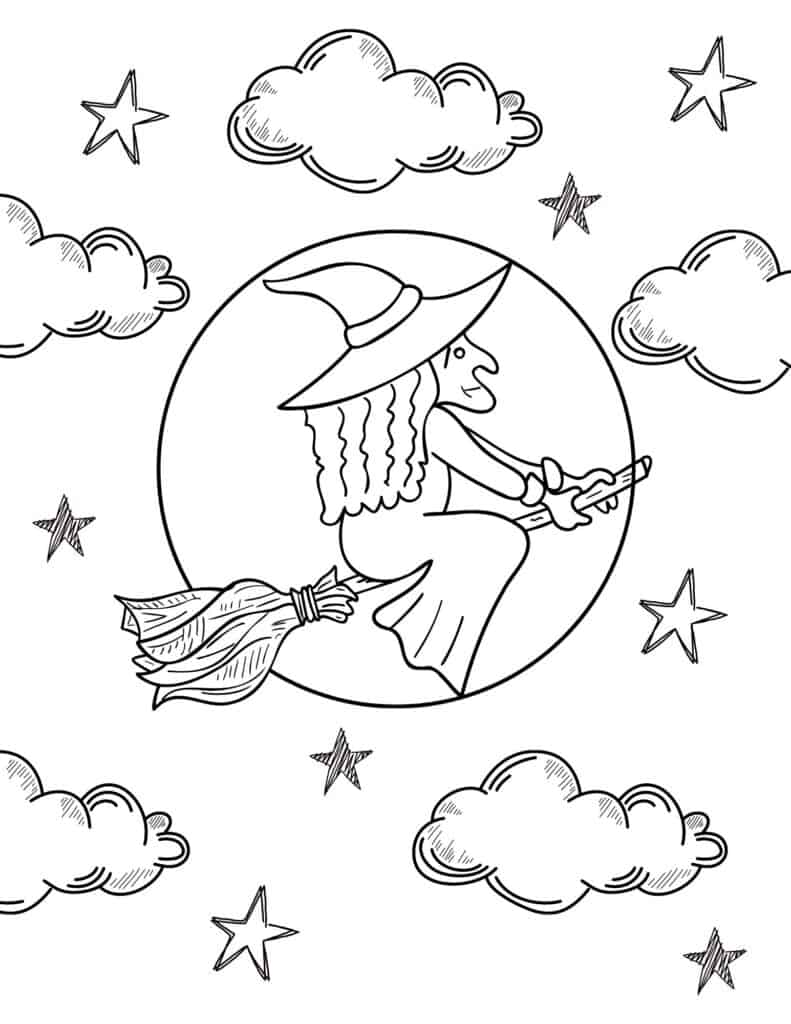 Let your child's creativity soar with this witch flying across a full moon surrounded by twinkling stars and fluffy clouds.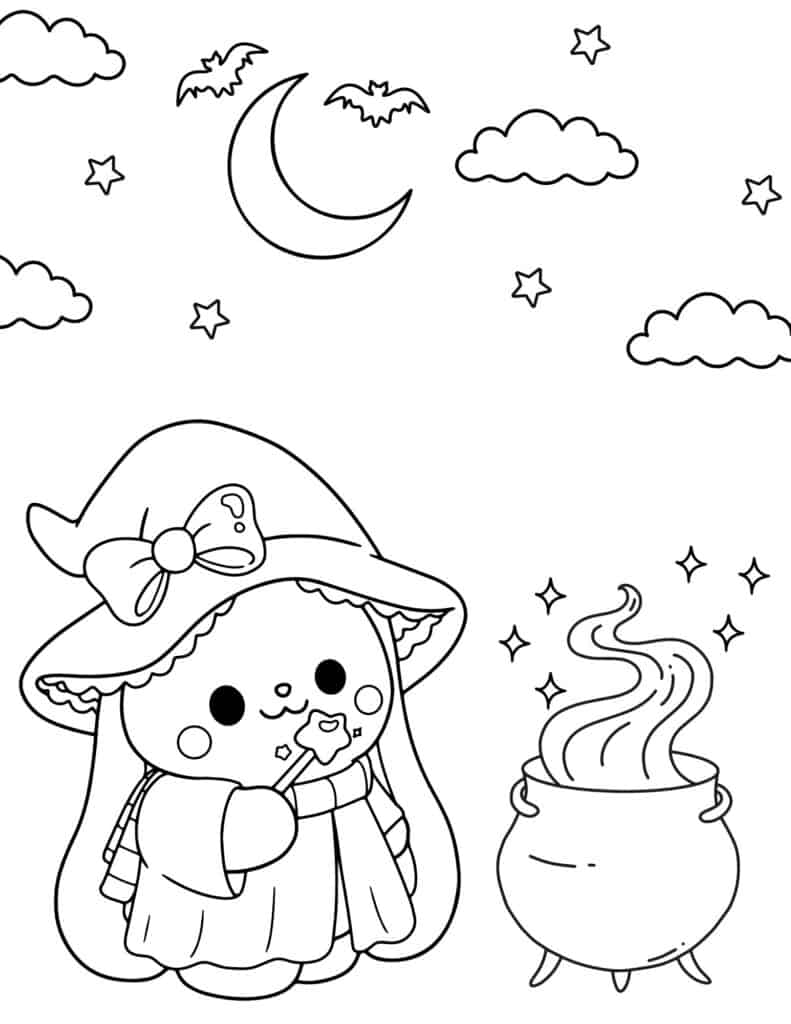 This whimsical page features an adorable cat wearing a witch's costume waving her little wand at a steaming cauldron.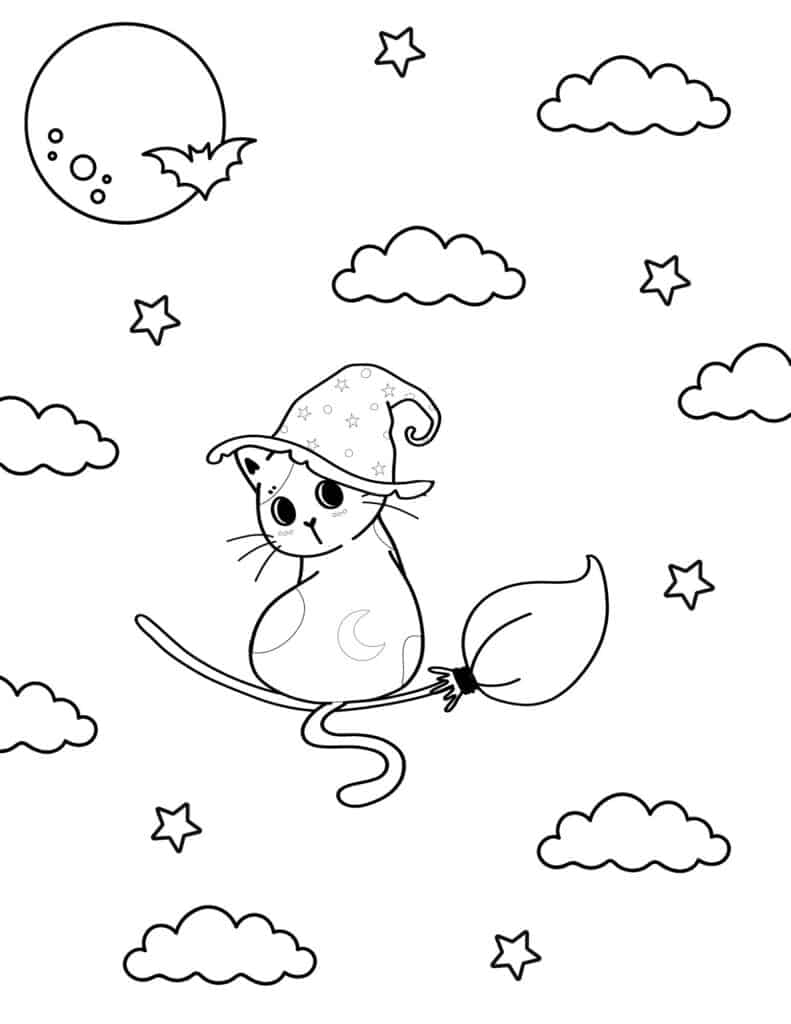 This magical anime kitty in a witch hat is hovering in the sky on its little broom. Its basic design makes it a good choice for younger children like preschoolers.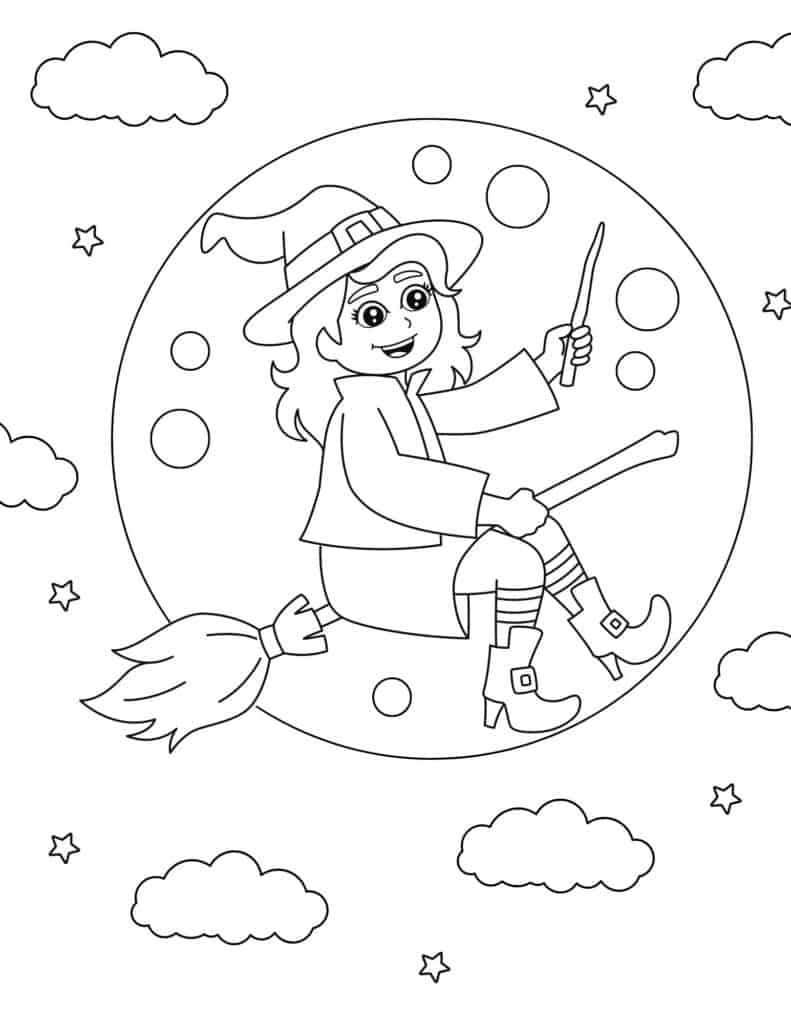 Add color to this bewitching scene that shows a cute witch waving her wand and gliding across a full moon on her broom under the night sky.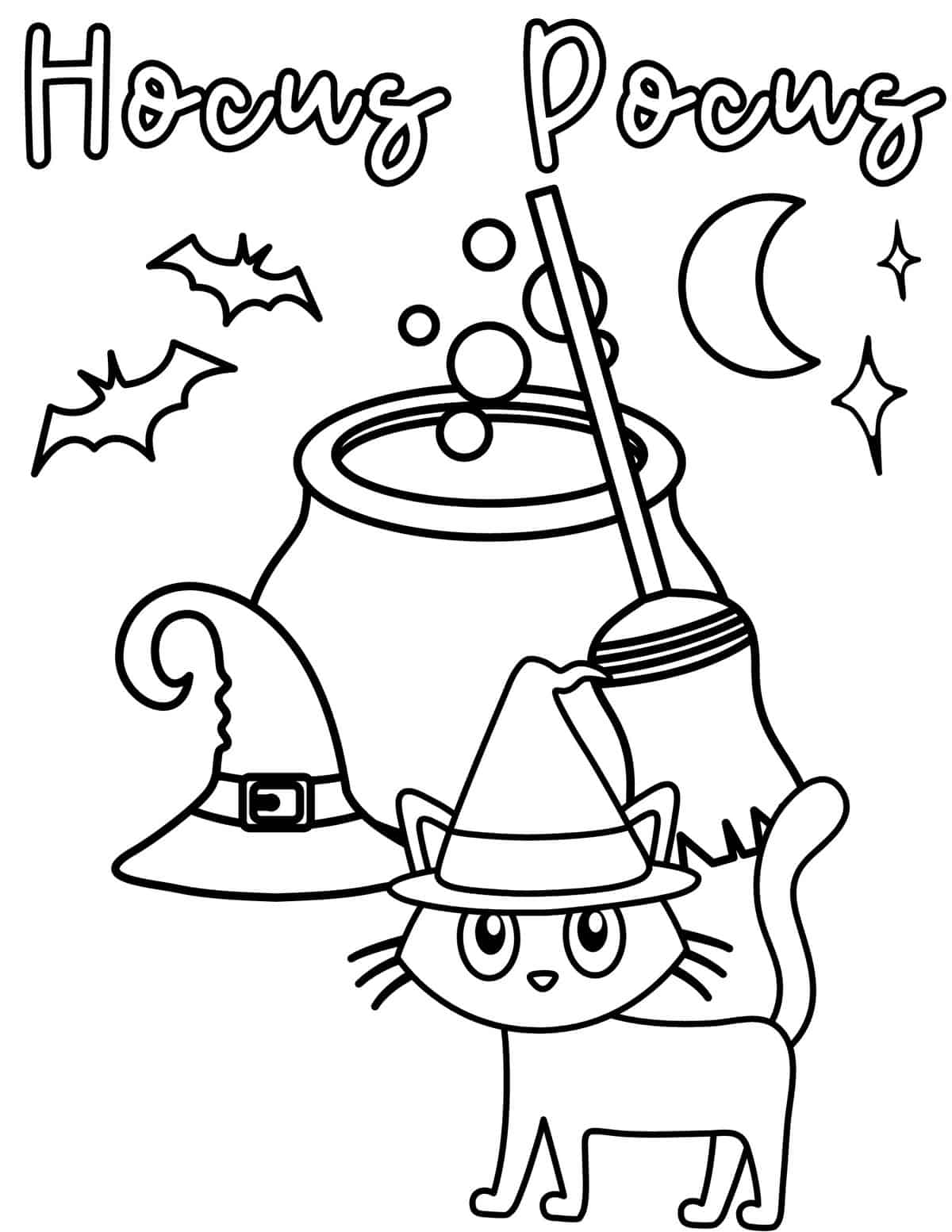 This simple page has a cute cat, a bubbling cauldron, and a witch's hat. It is sure to be a big hit with little kids especially.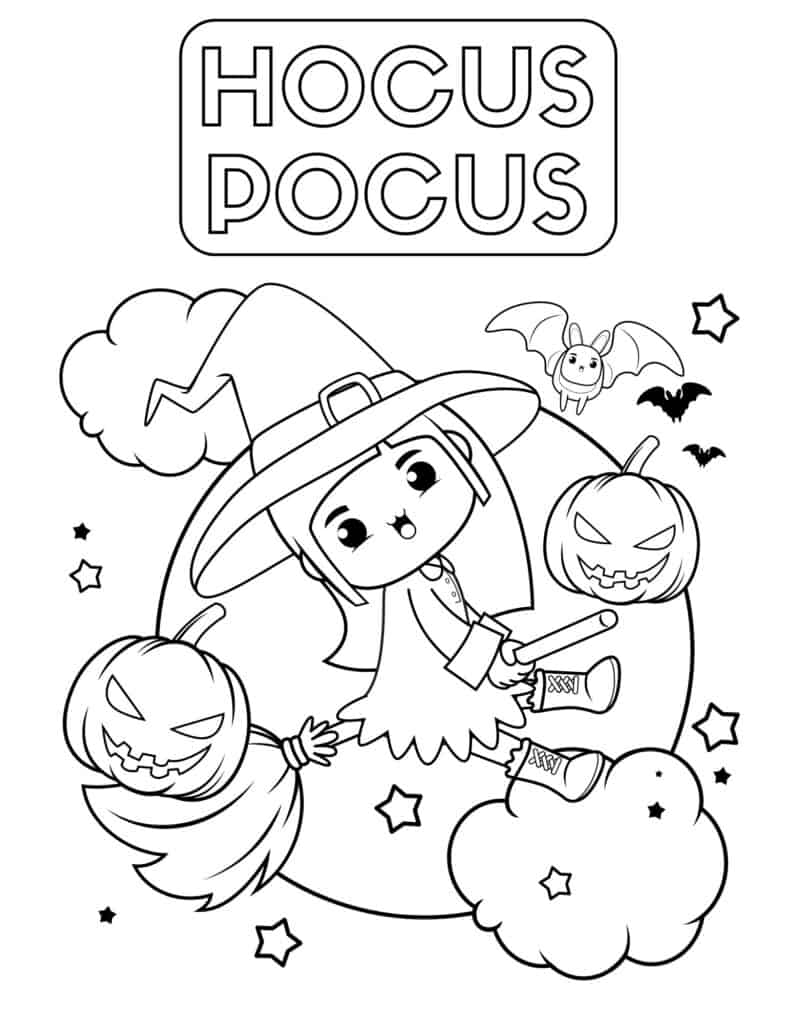 This anime-style little witch is cheerfully flying on her broomstick. Its simple design makes it an excellent choice for youngsters.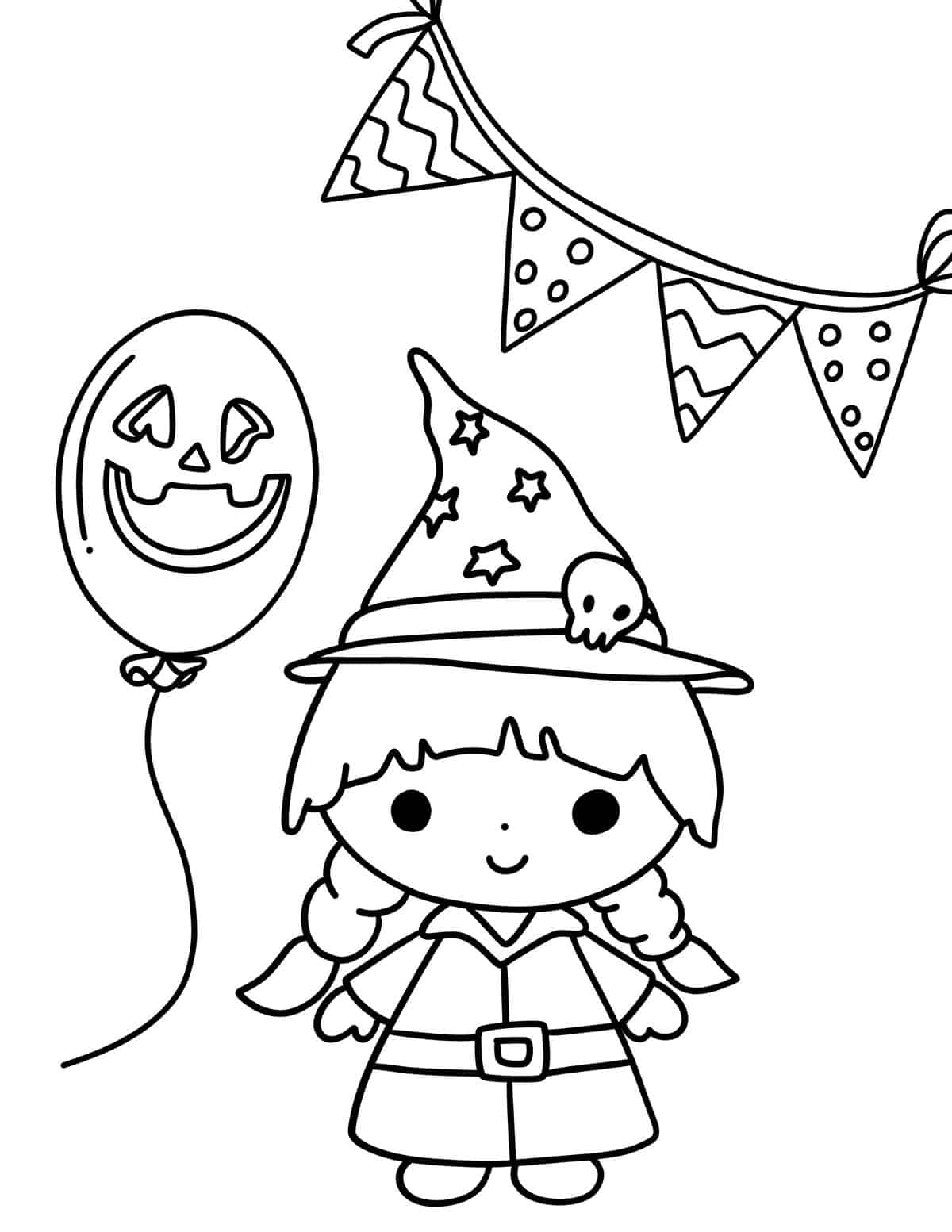 Stop in for a spell and color in this cute little girl in a witch costume at a Halloween party with a balloon and banner in the background.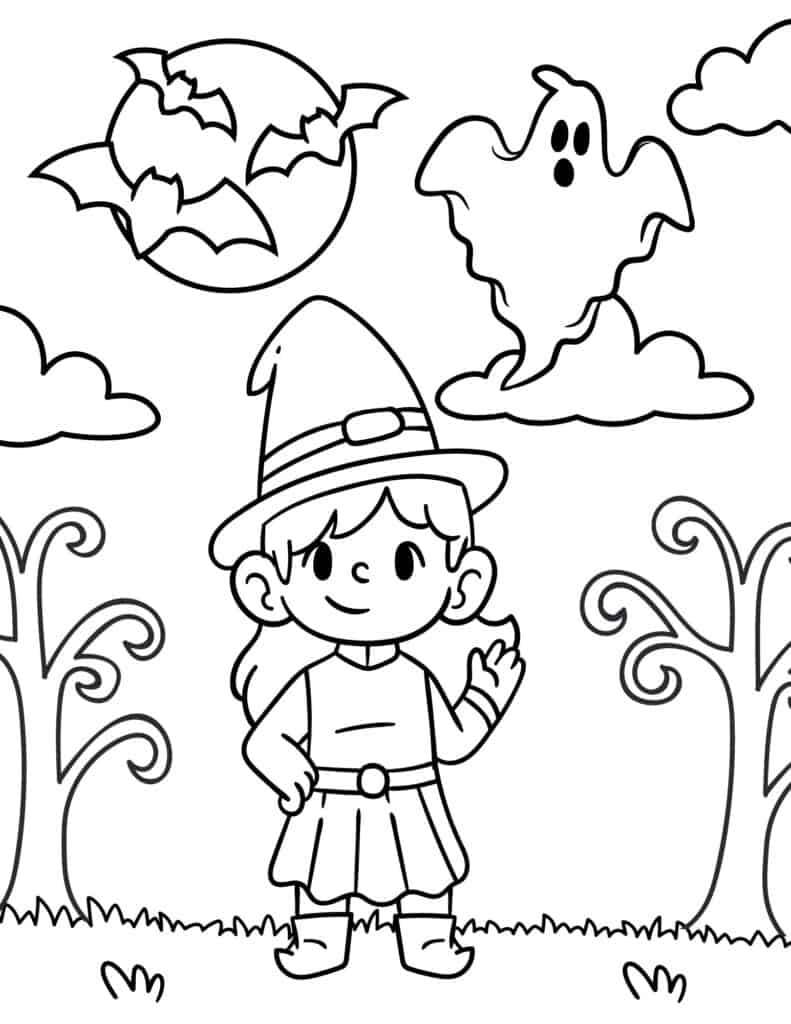 This enchanting coloring sheet features a friendly waving girl witch with a ghost and some bats flying in the background.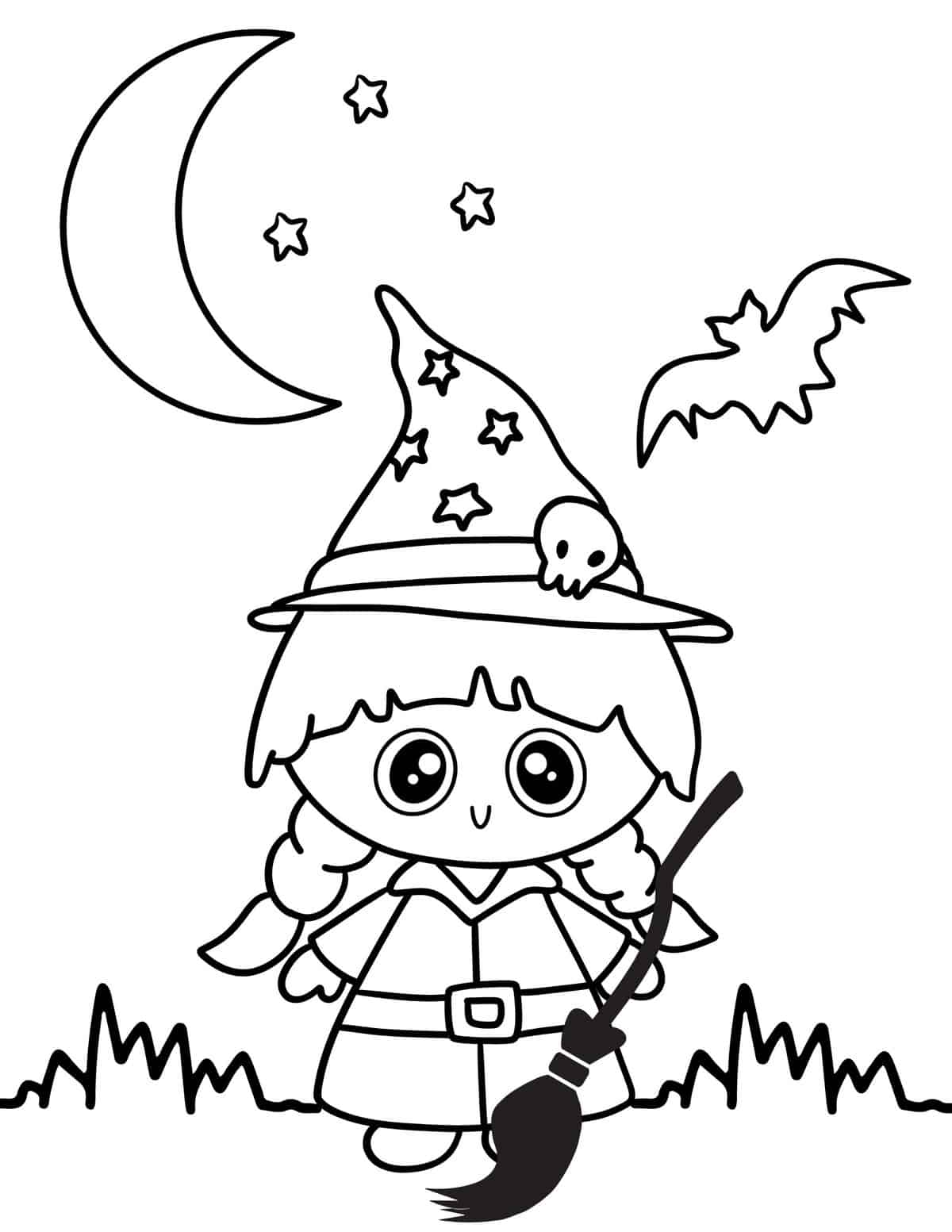 It doesn't get cuter than this little girl dressed up as an adorable witch for Halloween. It is a great choice for younger elementary school-aged children!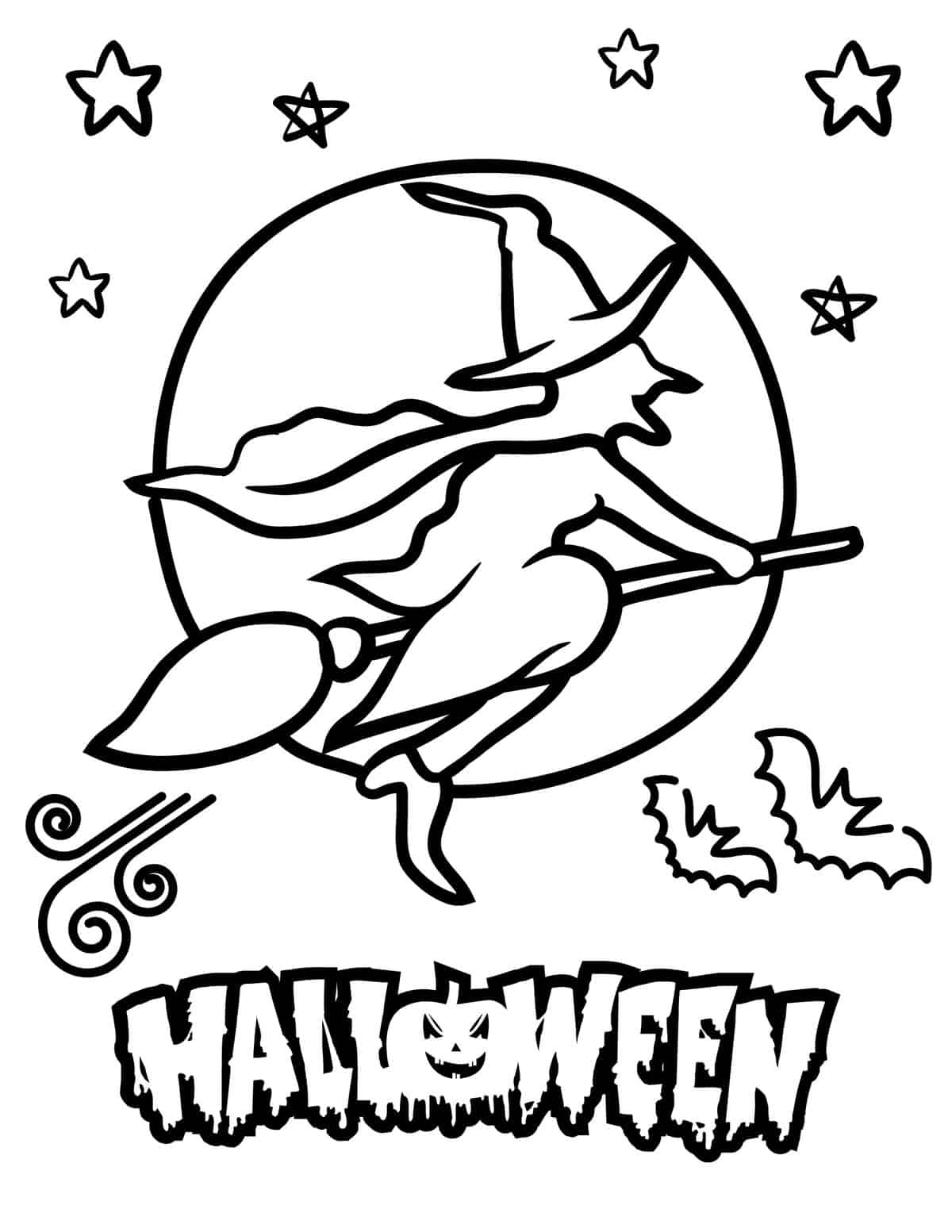 This page features a witch with a pointed nose flying across the night sky on her broom with a Halloween sign below.
Witch Coloring Pages for Older Kids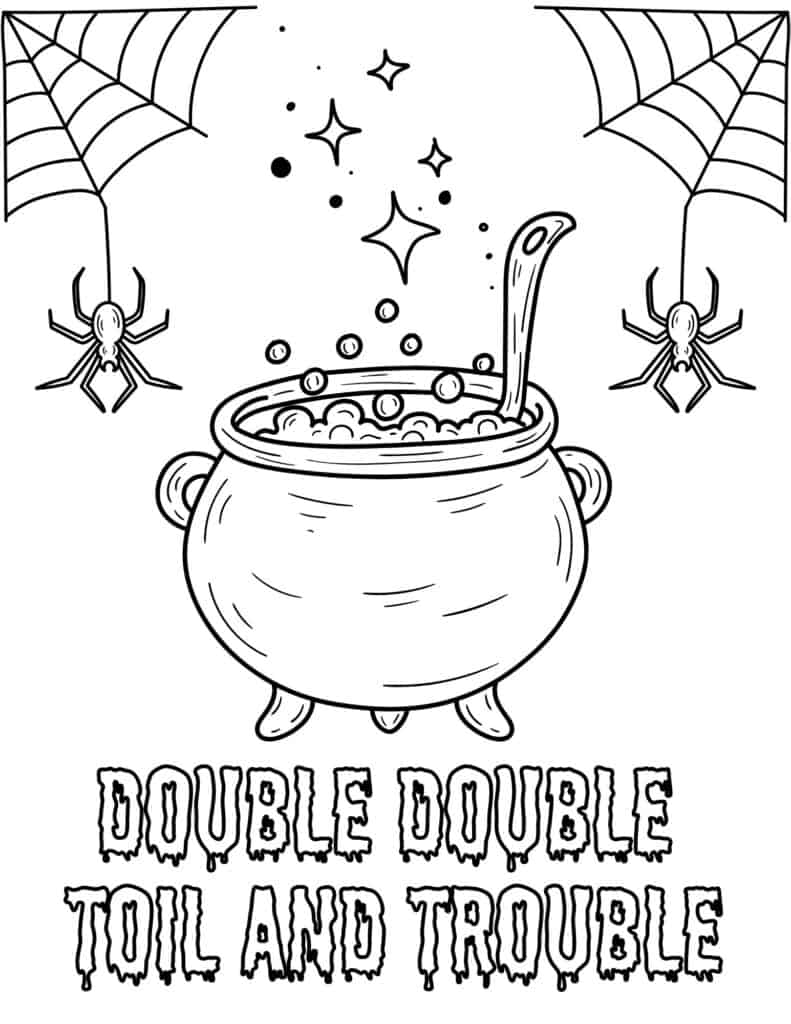 Brew some fun with this bubbling cauldron coloring sheet with the iconic words, "Double double toil and trouble."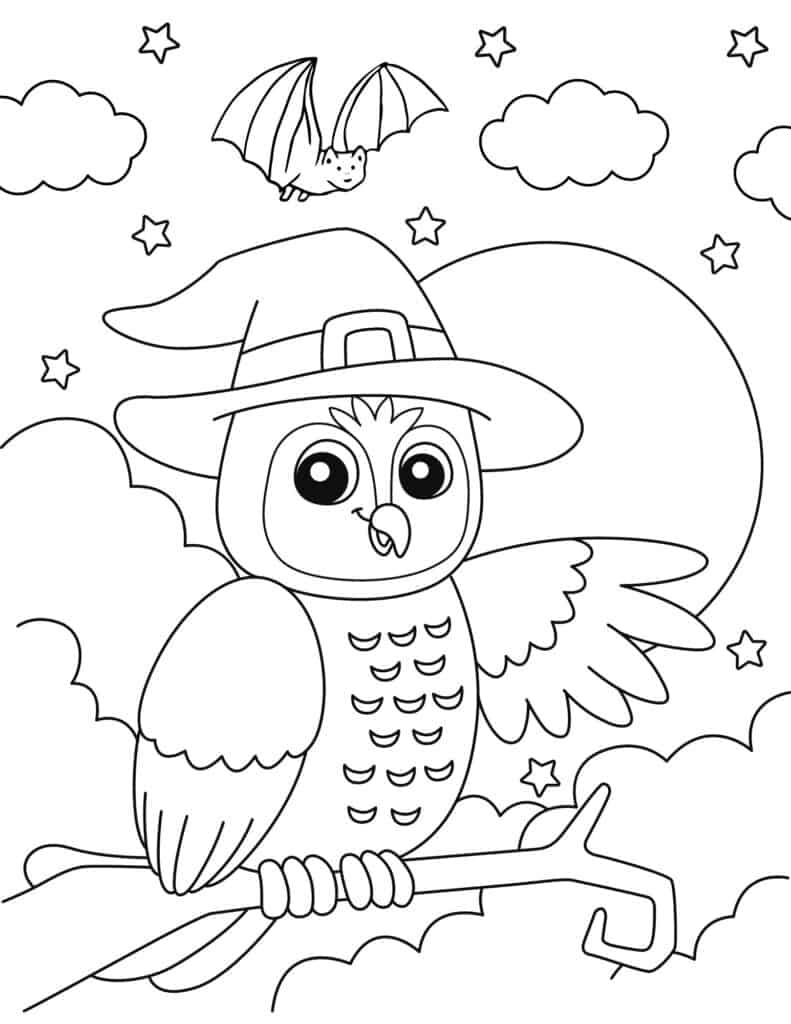 This cute owl wearing a witch's hat is perched on a tree branch under the star-speckled night sky with a bat flying overhead.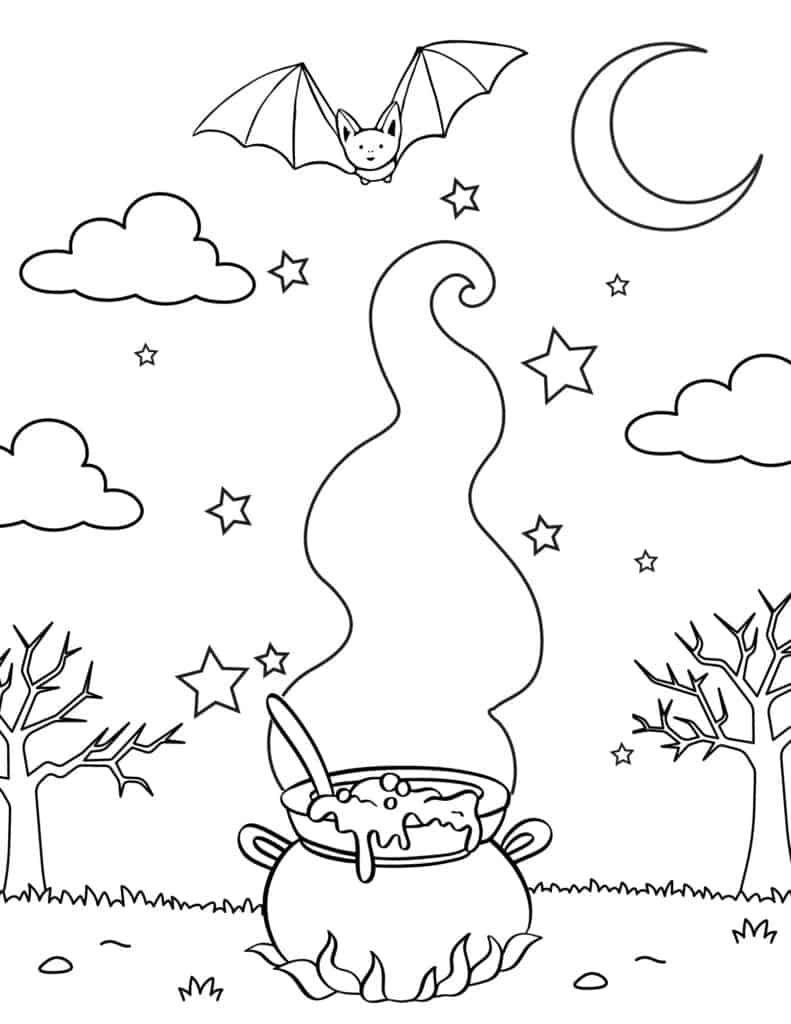 Add a touch of magic to your coloring activities with this boiling cauldron with a spooky nighttime background.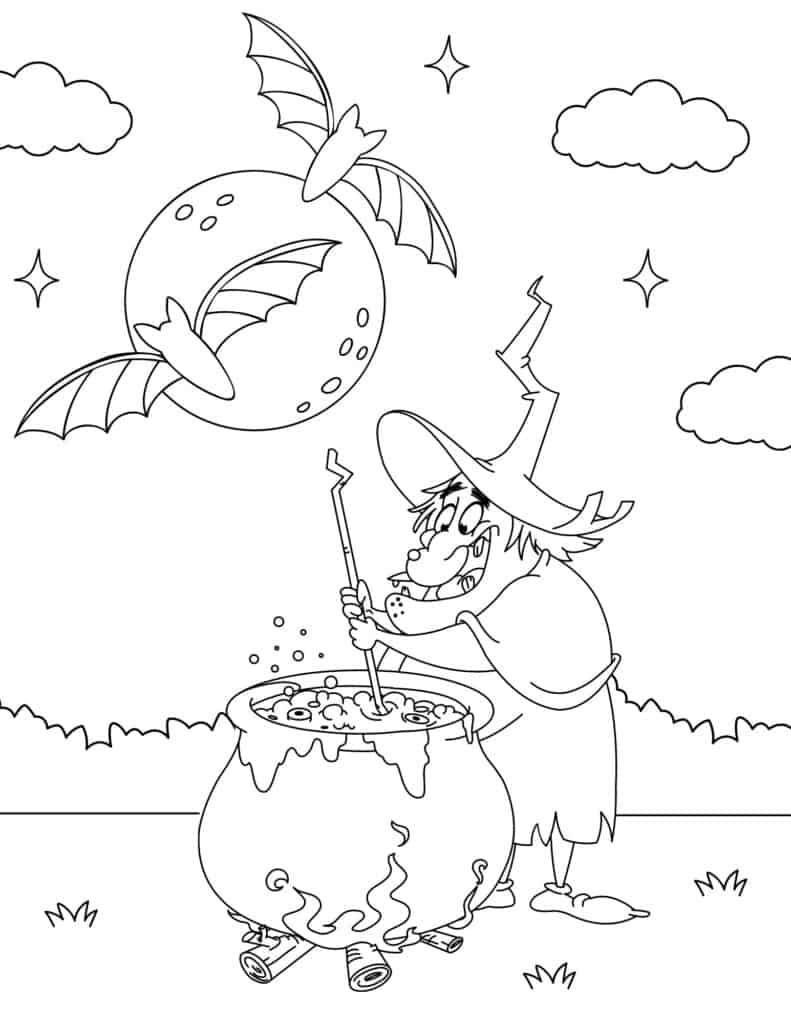 This one has a stereotypical witch with warts and a pointed hat. From the nighttime sky to the grass, there's a lot of detail here to keep kids entertained.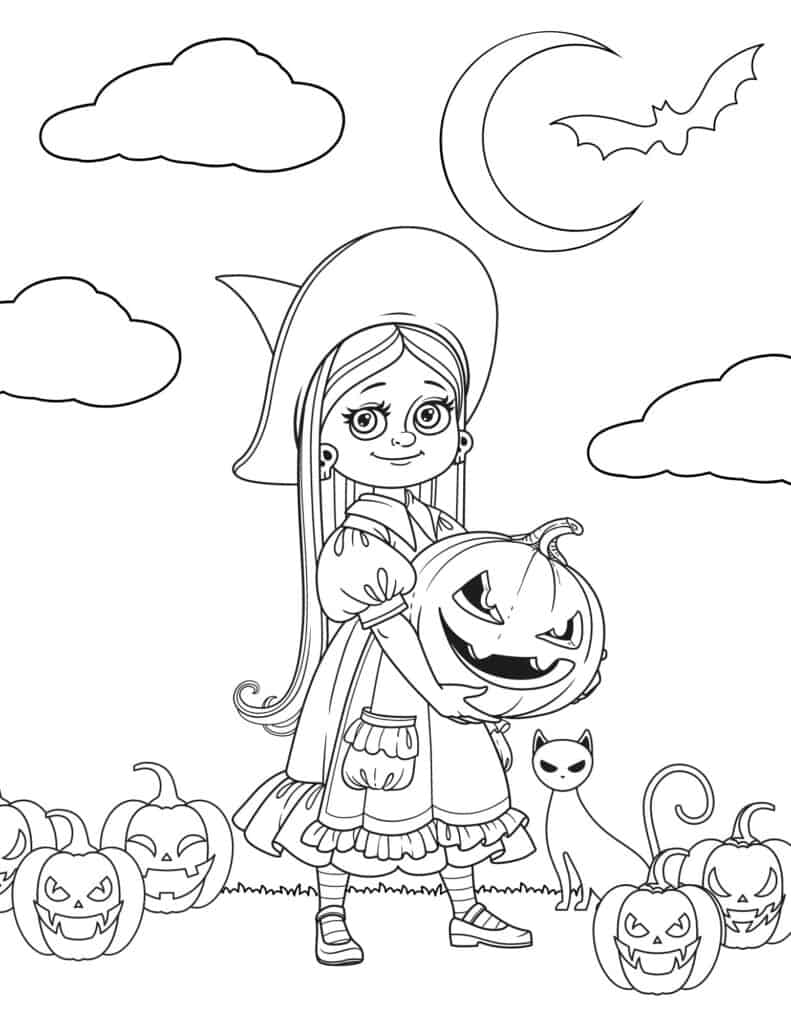 Add color to this playful Halloween scene featuring a young girl wearing a witch costume in a pumpkin patch filled with jack-o'-lanterns and her pet cat in the background.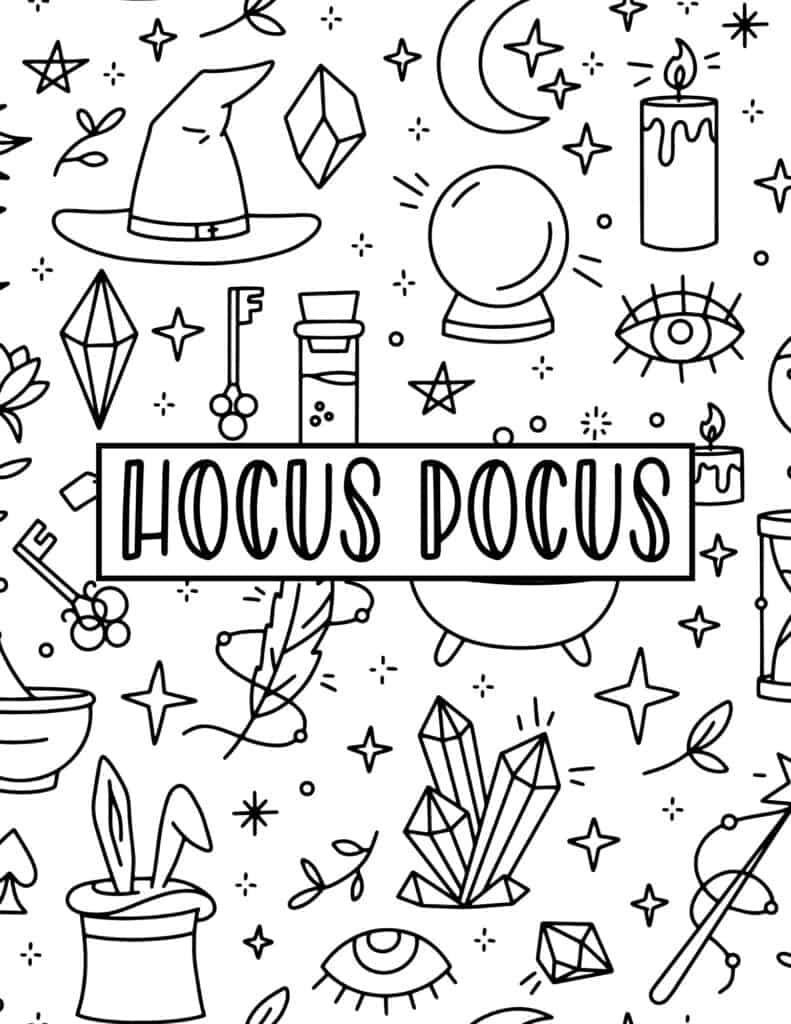 This hocus pocus coloring sheet features various magical objects like crystals, candles, witch's hats, and more. Since there are a lot of intricate details here, it's more suitable for older kids, teens, and even adults. I would recommend using colored pencils for this one!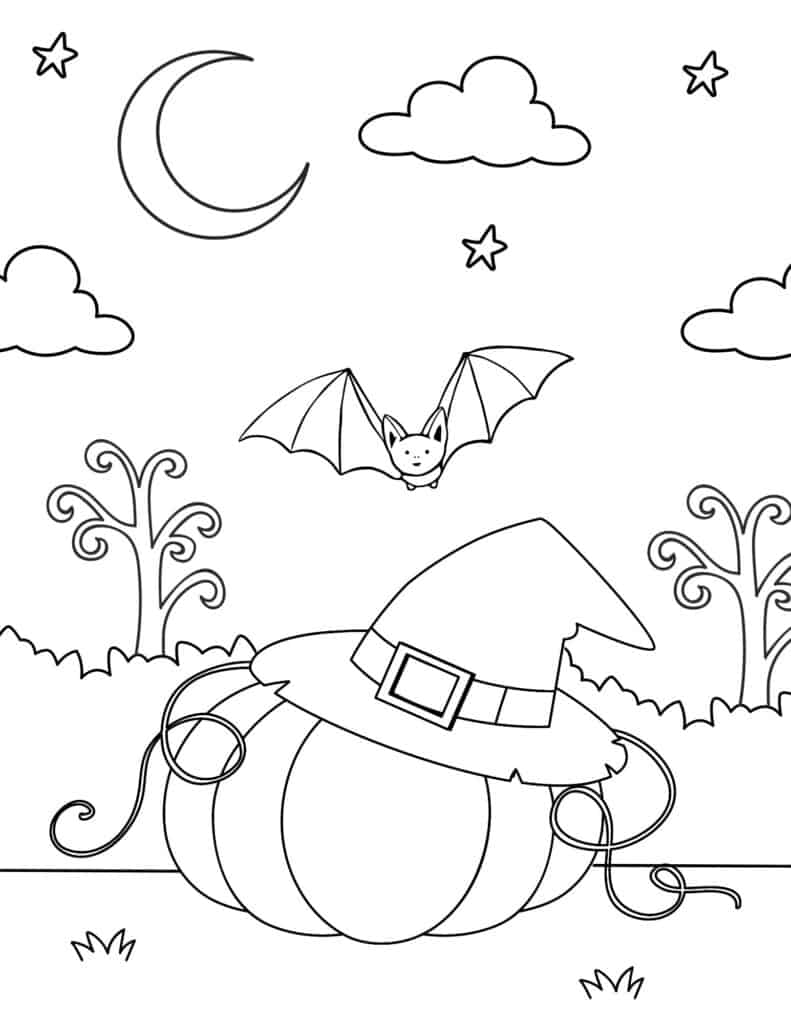 Bring this magical pumpkin page to life with your colors. This whimsical pumpkin is wearing a witch's hat and is nestled in the grass beneath a starry night sky.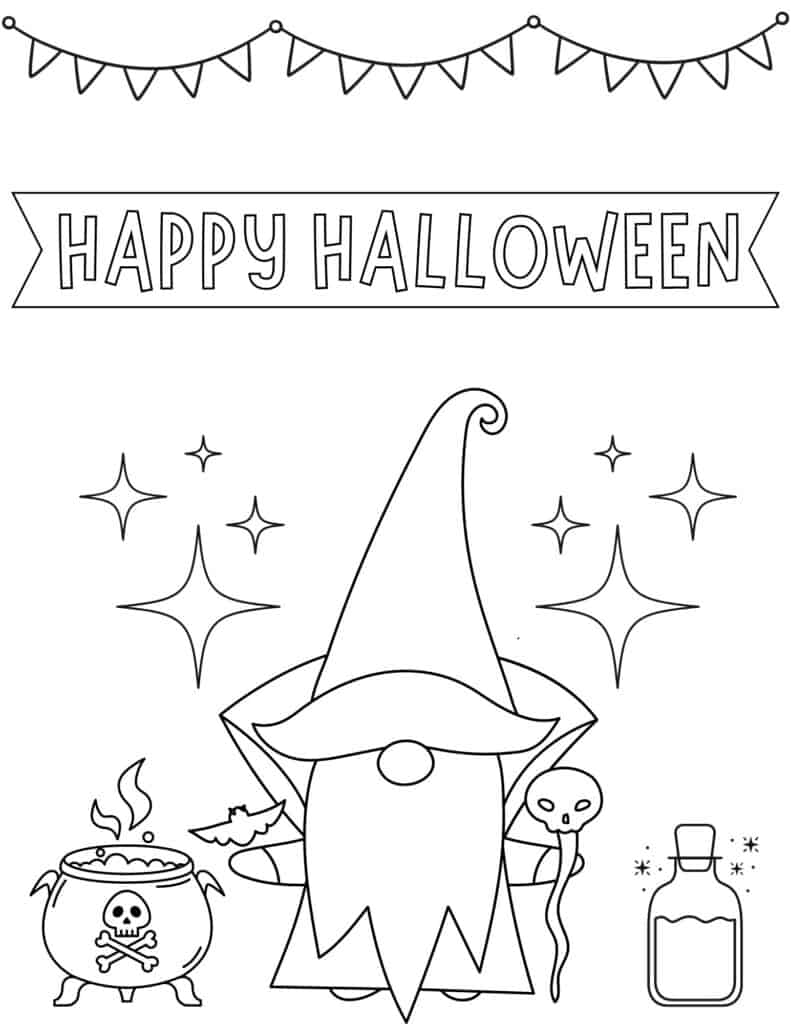 Add some whimsy to your Halloween coloring activities with this cute gnome with a potion bottle and a cauldron on either side of him.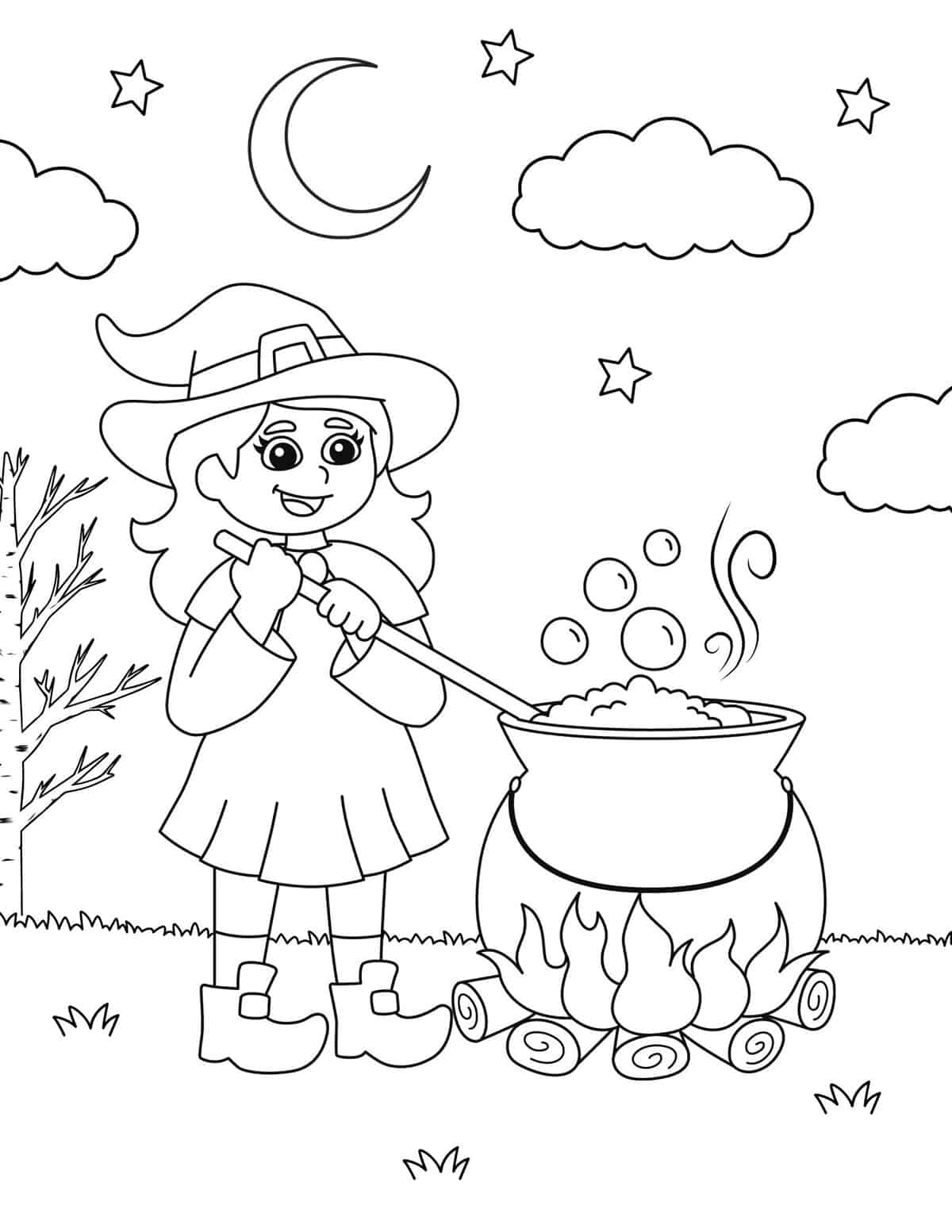 Stir up some Halloween fun with this cute witch sheet featuring a friendly girl witch stirring her cauldron.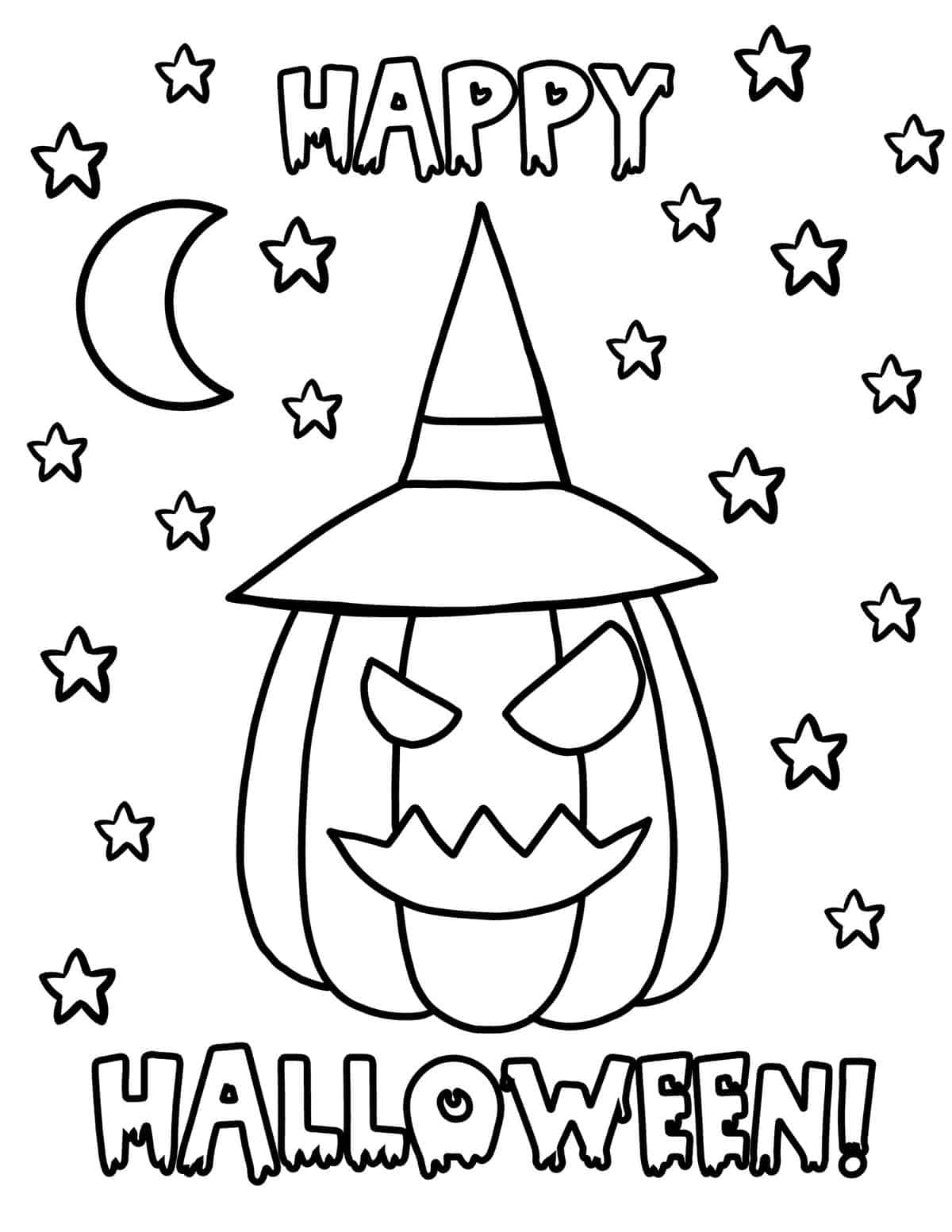 Wish a special someone a Happy Halloween with this spooky Jack-O'-Lantern wearing a witch hat.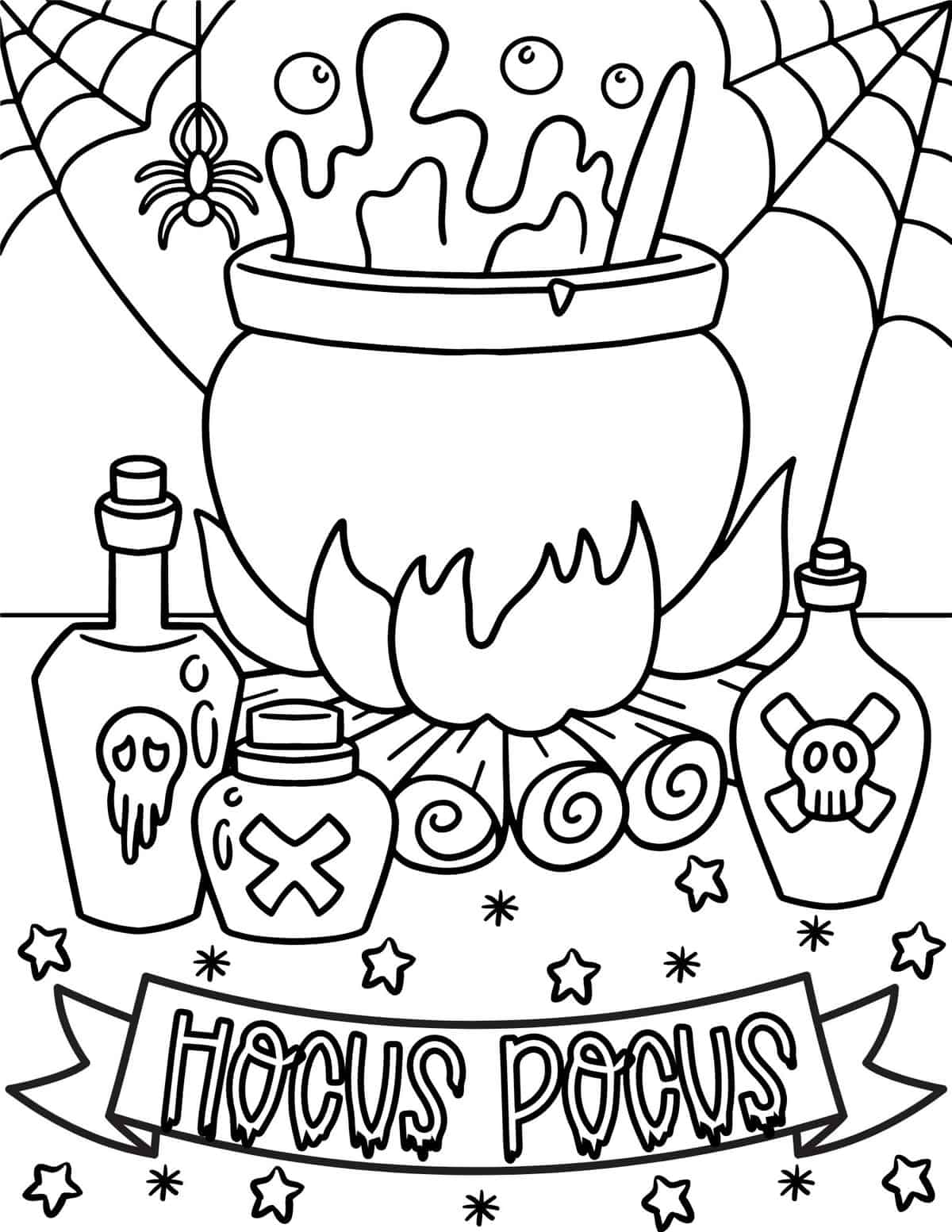 I witch you a Happy Halloween with this hocus pocus banner and a bubbling witch's cauldron! Due to all the intricate details here, this sheet is most suitable for older kids, teens, and adults.
More Coloring Pages
Halloween Ideas for Kids
If you tried one of these witch coloring pages or any other coloring pages on my website, please let me know how it went in 📝 comments below!
Follow me on Pinterest, Facebook, or Instagram for more inspiration on crafts, DIY, free printables, and recipes!