Celebrate the holiday season with these free printable Christmas tree coloring pages for kids and adults!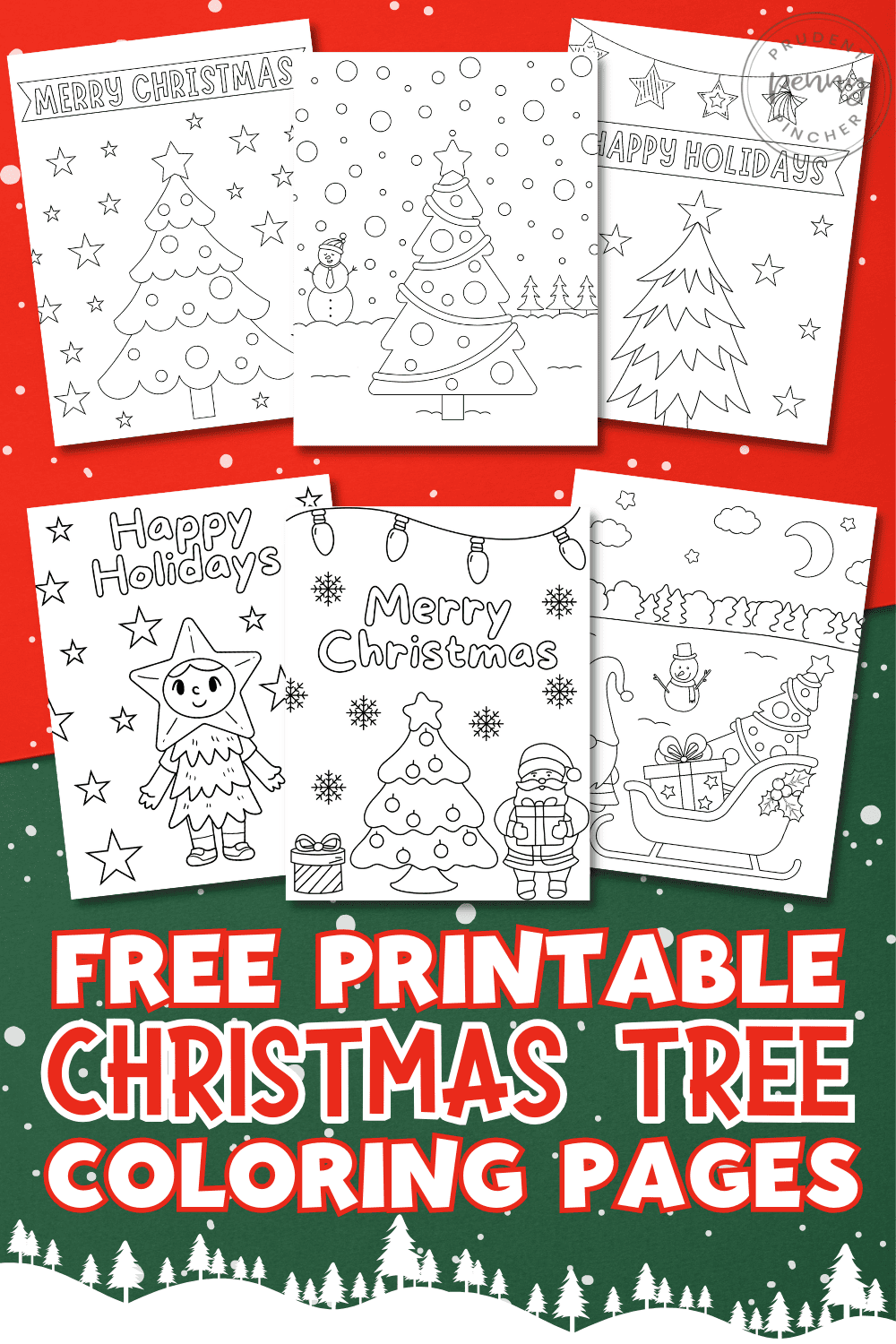 The holiday season is a time of joy, laughter, twinkling lights, and last but not least — Christmas trees! These Christmas coloring pages are sure to get you into the holiday spirit and put you in a festive mood!
You will find Christmas printables to download for all ages, including toddlers, preschoolers, younger kids, older children, teens, and even adults! There are simple Christmas tree templates for your little kiddos and complex illustrations such as mandalas and swirling patterns for teens and adults.
In addition, there are other holiday themes included on these pages, such as Santa, gifts, ornaments, reindeer, and much more!
Whether you're a parent looking for a delightful activity to keep your children entertained on a snow day or an adult searching for a therapeutic and creative escape, this collection of Christmas tree coloring sheets is bound to light up your holidays.
For hours of holiday fun, pair these free printables with these Christmas crafts, Christmas bingo printable, Christmas word search, or this printable Christmas word scramble!
Jump to:
Supplies Needed
printer paper
crayons, markers, colored pencils, or other art supplies
downloadable PDF files of your choice
printer ink
Tips for Using Printable Coloring Pages
Choose the Right Paper: Select a high-quality paper such as cardstock.
Adjust Printer Settings: Before printing your coloring pages, make sure to do the following:

Select the "best quality" under your printer settings in Adobe Acrobat.

Go to File –> Print.

Click the printer button at the bottom of the window. A printer setup dialogue box will open.
Under media and quality, set the quality to "Best."

Ensure the page size is set to "Fit" in the settings to ensure it fits within the page.

Get Creative: Don't be afraid to add a personal touch to the coloring pages:

Experiment with different color combinations and patterns.
Add stickers, glitter, washi tape, or other decorations to your pages.

Protect Your Work: If you plan to display or preserve your coloring sheets, consider laminating them or using protective sheets. This will keep them safe from smudges, spills, and general wear and tear, allowing you to enjoy your creations for a long time.
Christmas Tree Coloring Pages for Young Kids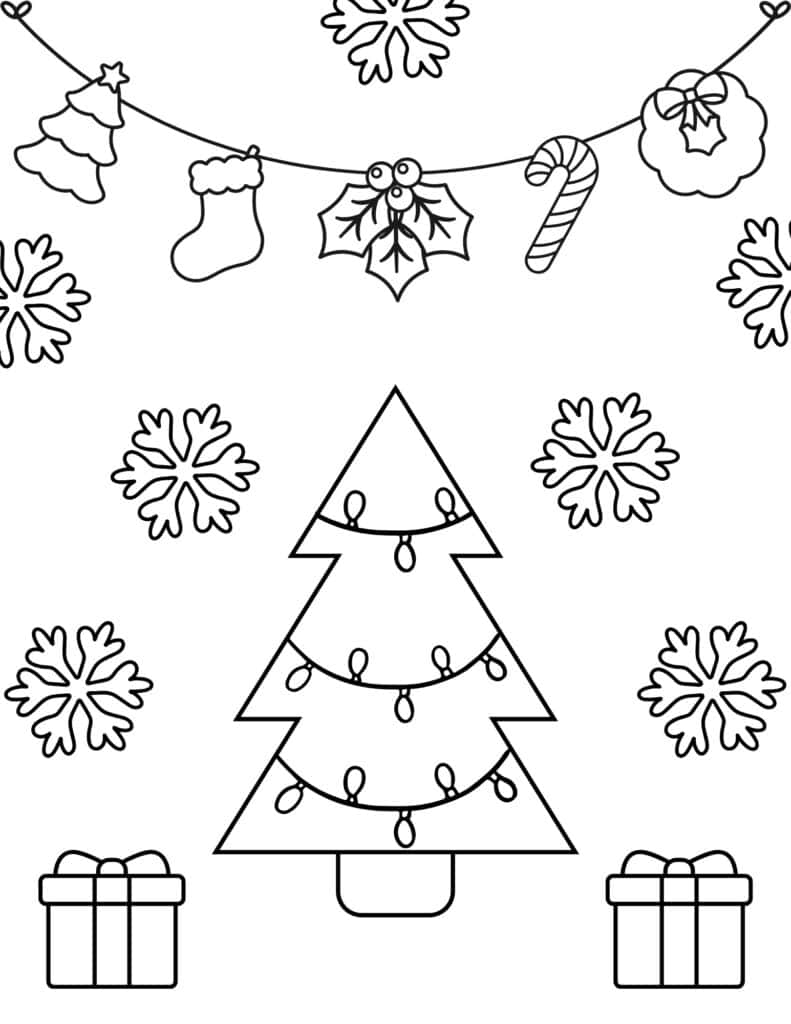 Tree with Lights and Snowflakes in the Background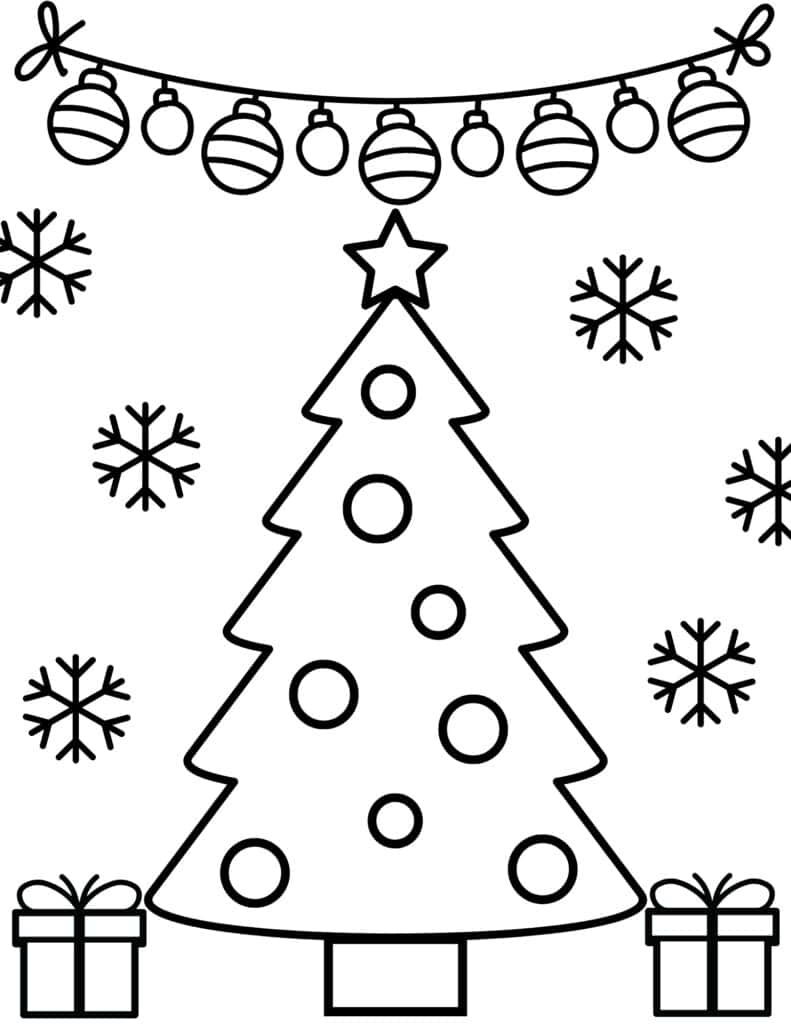 Ornament Garland and Tree with Ornaments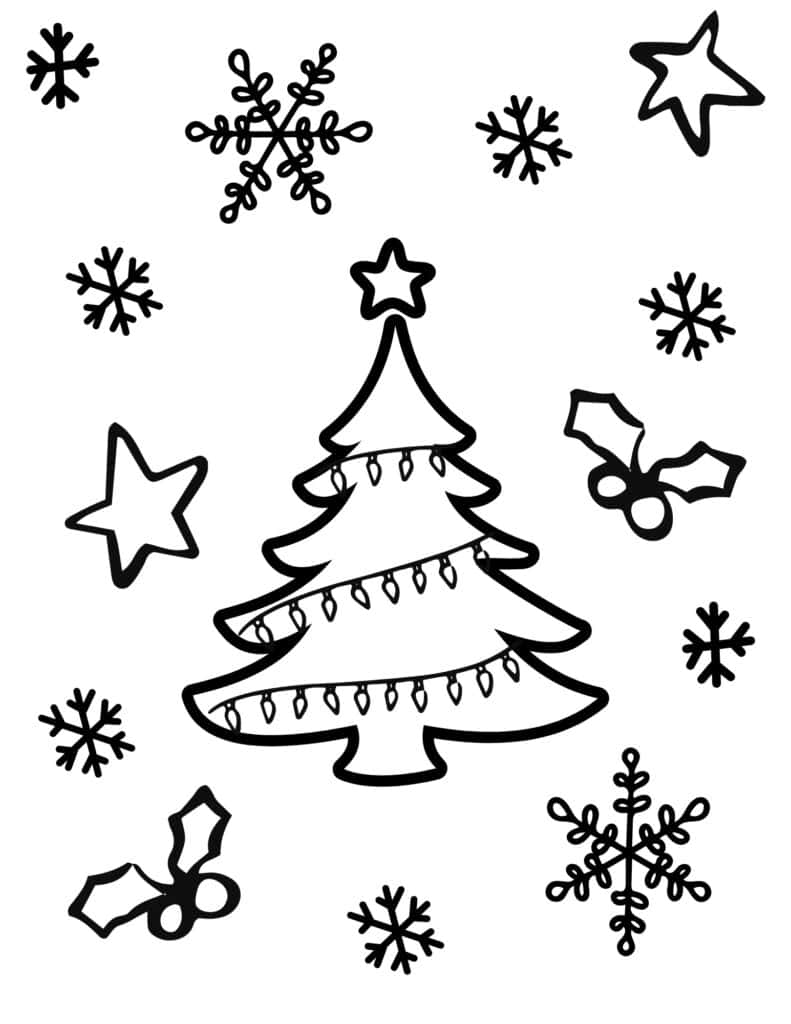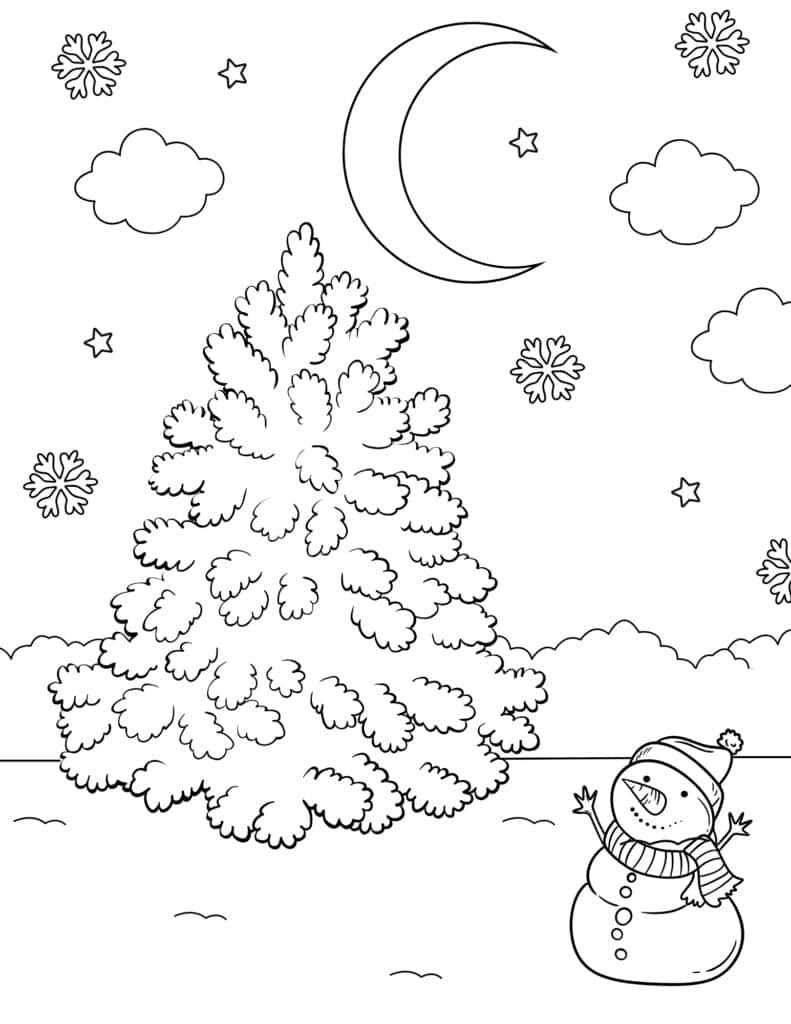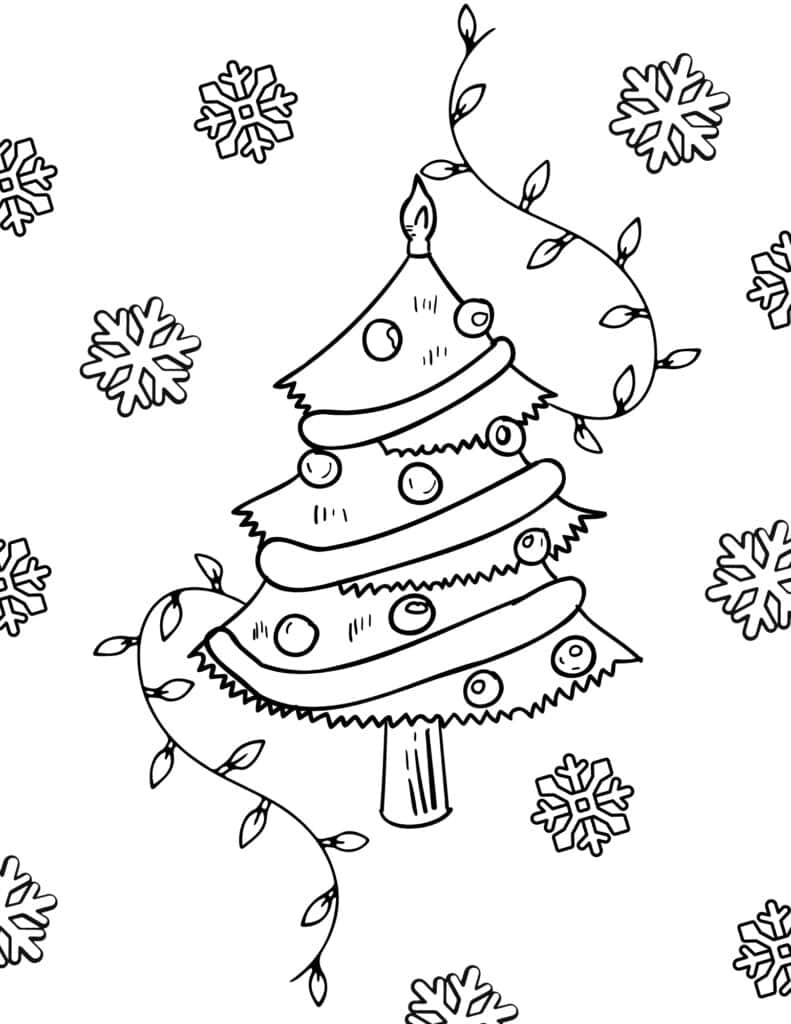 Tree with Garland, Ornaments, and String Lights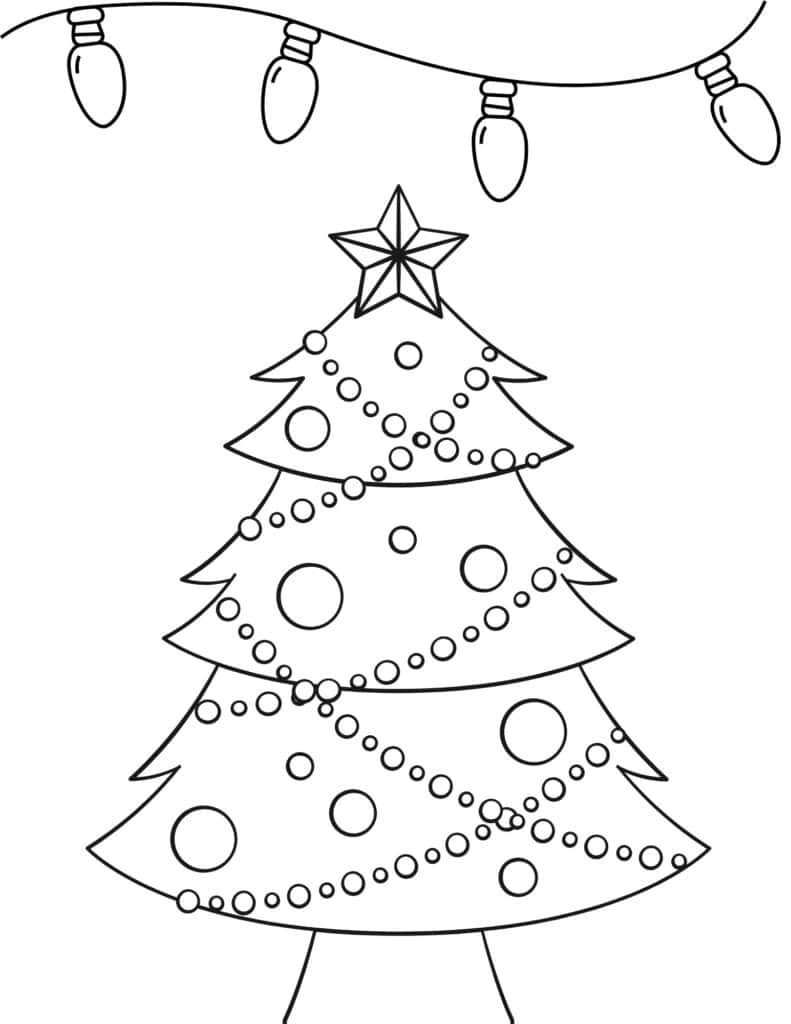 Christmas Tree with a Beaded Garland, Ornaments, and a Star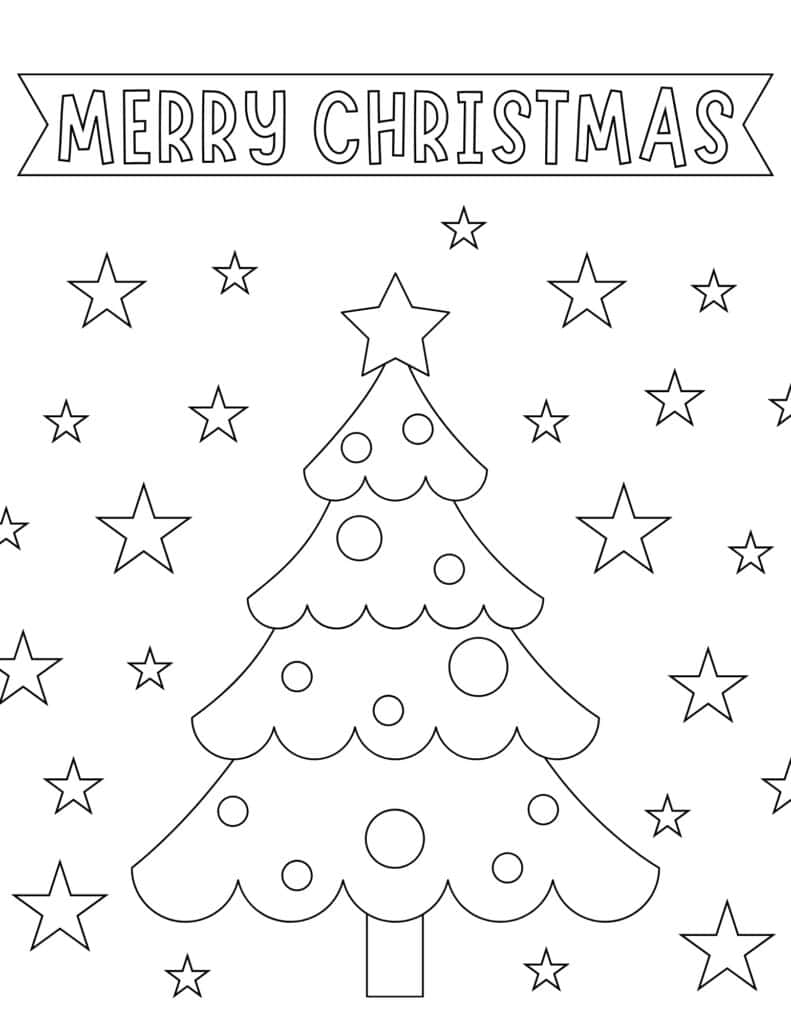 Merry Christmas Star Coloring Page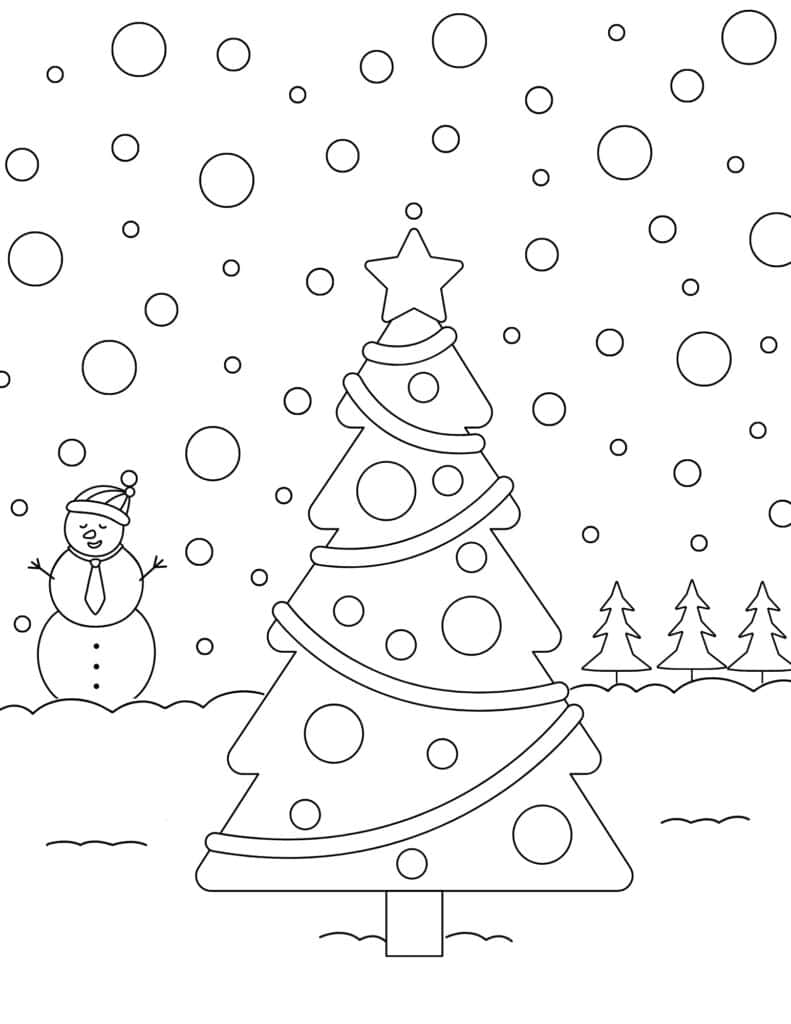 Outdoor Holiday Trees in the Snow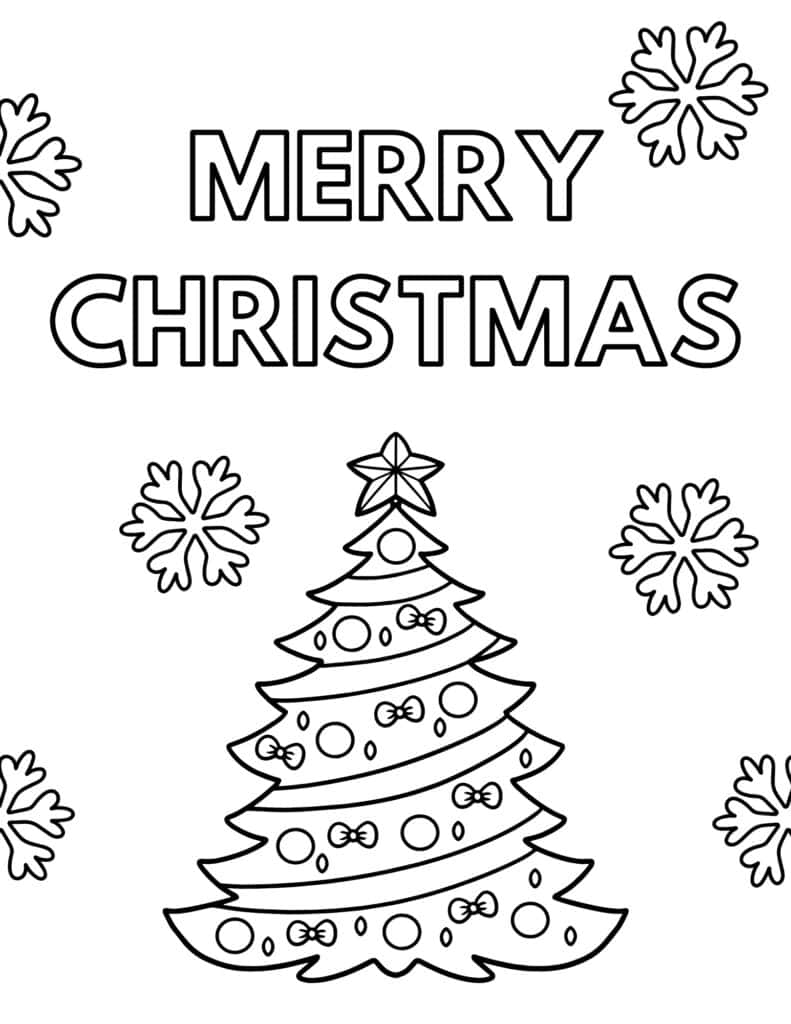 Christmas Tree with Bows, Ornaments, and a Garland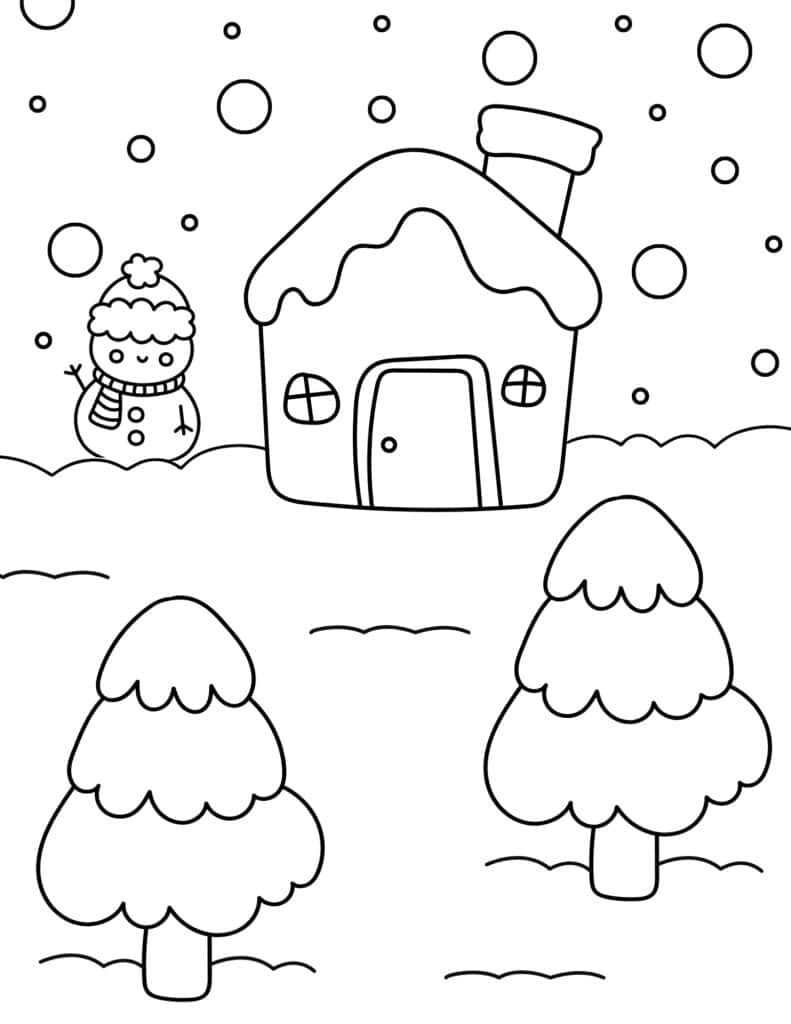 Snowy Gingerbread House with Trees and a Snowman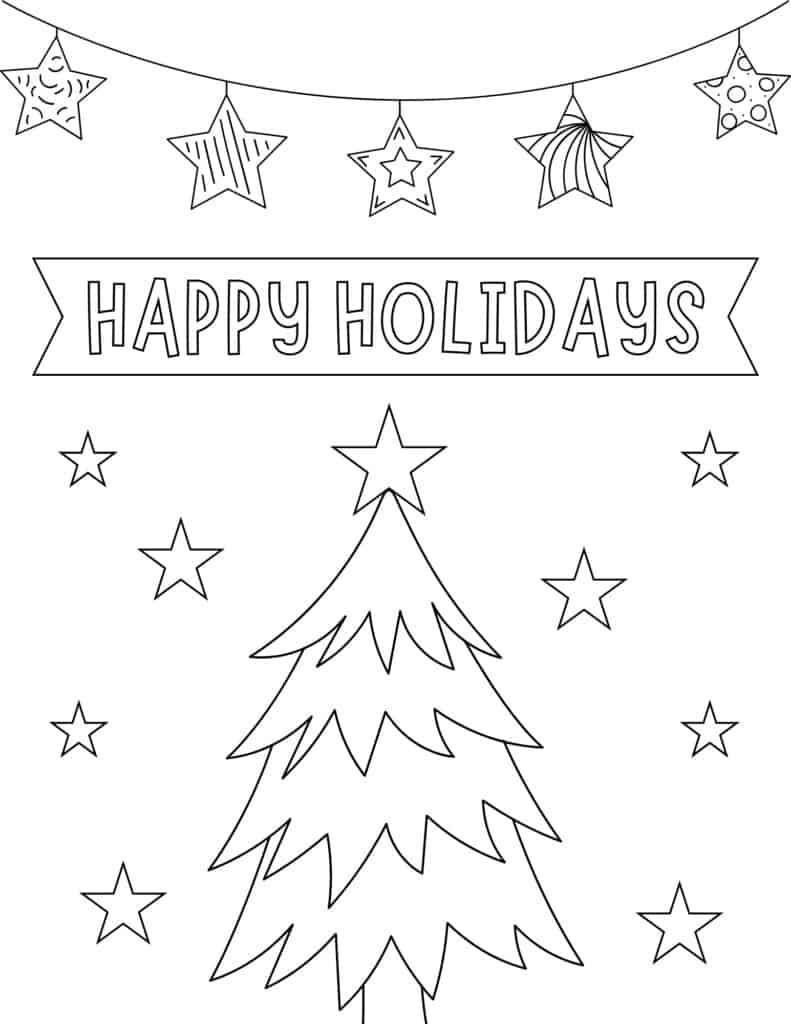 Starry Happy Holidays Coloring Sheet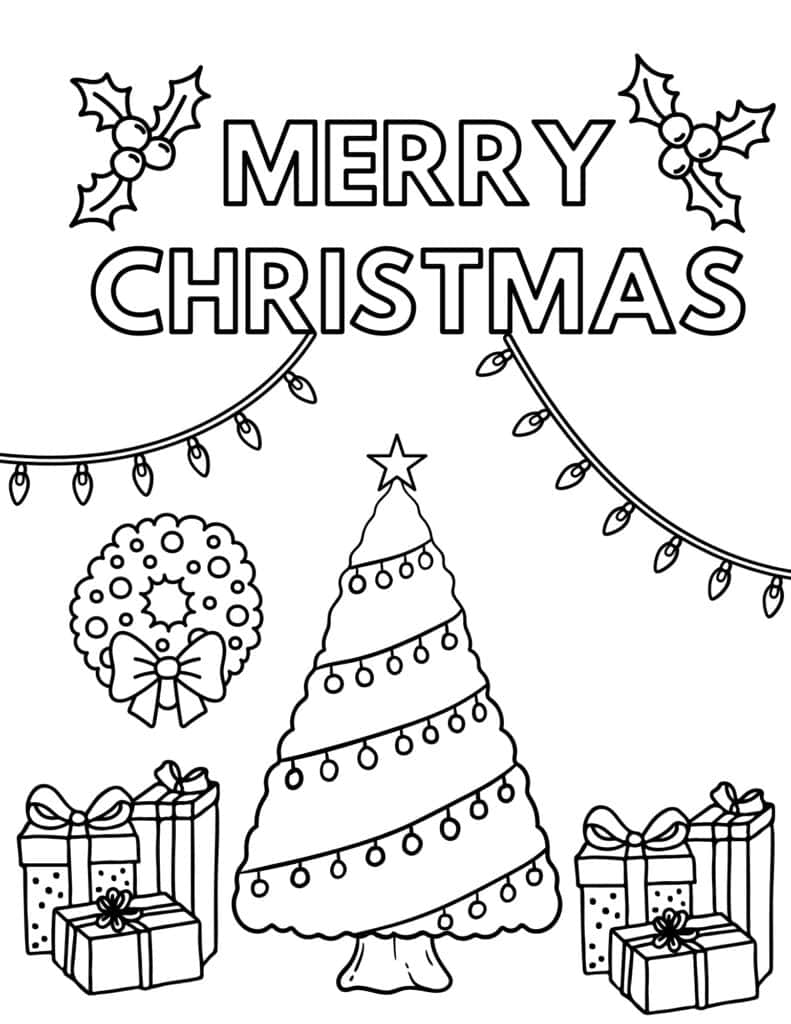 Christmas Scene with Presents, Lights and a Wreath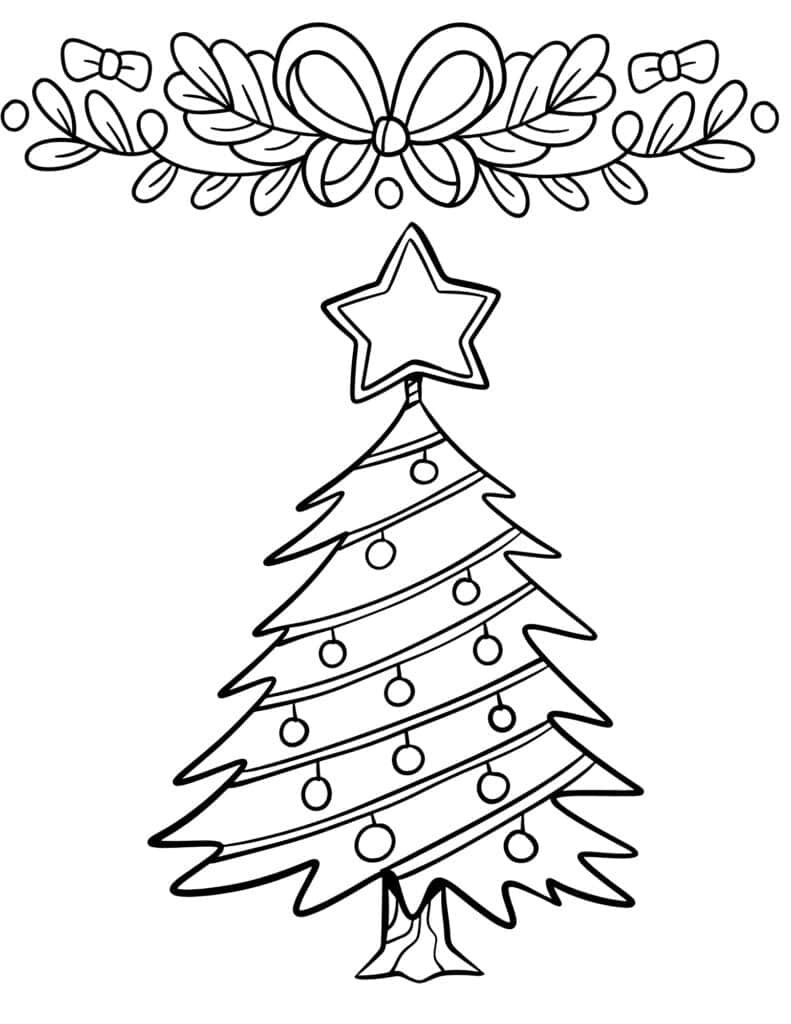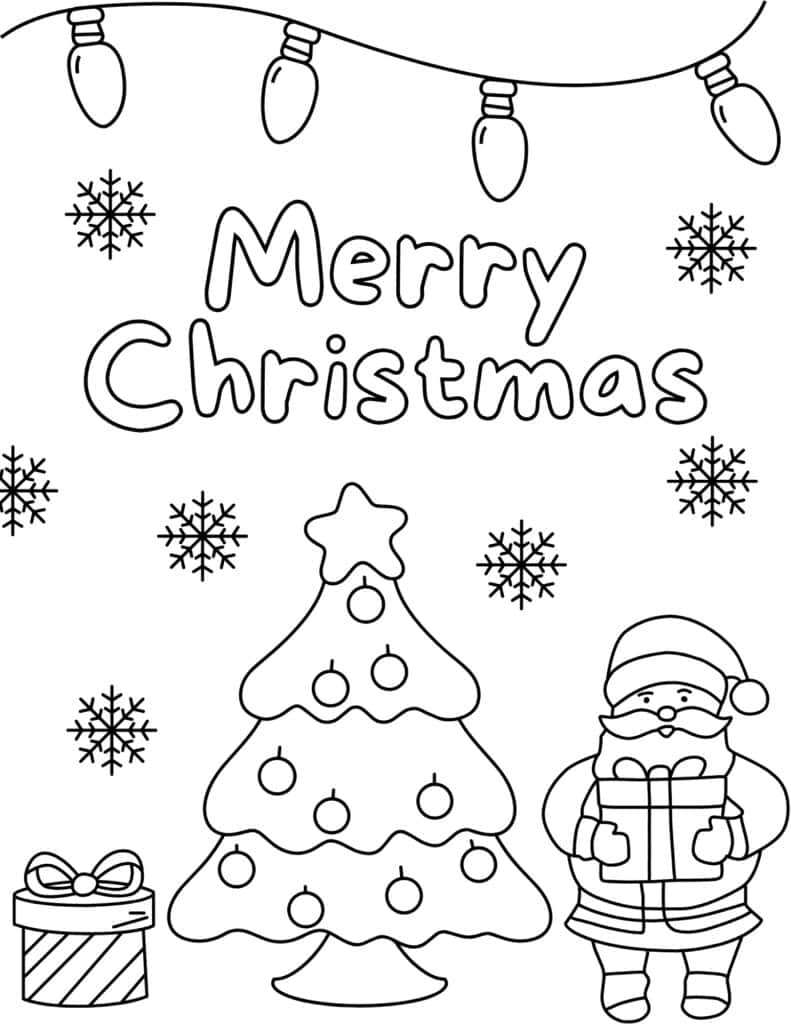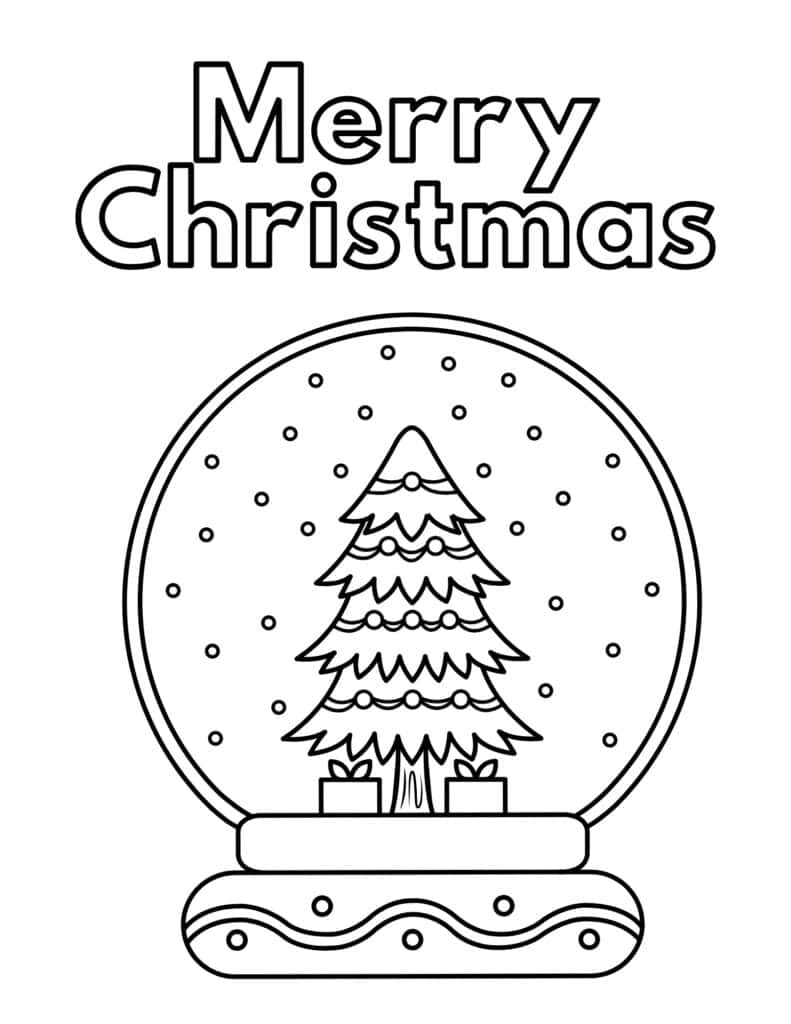 Holiday Snow Globe with Falling Snow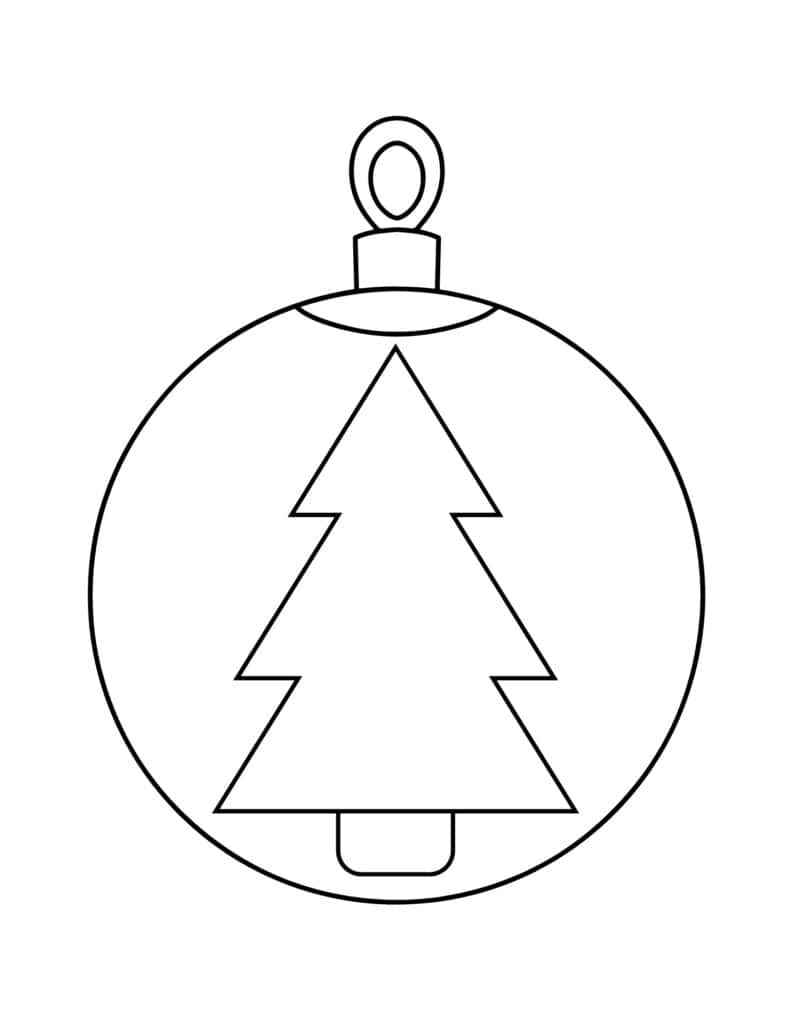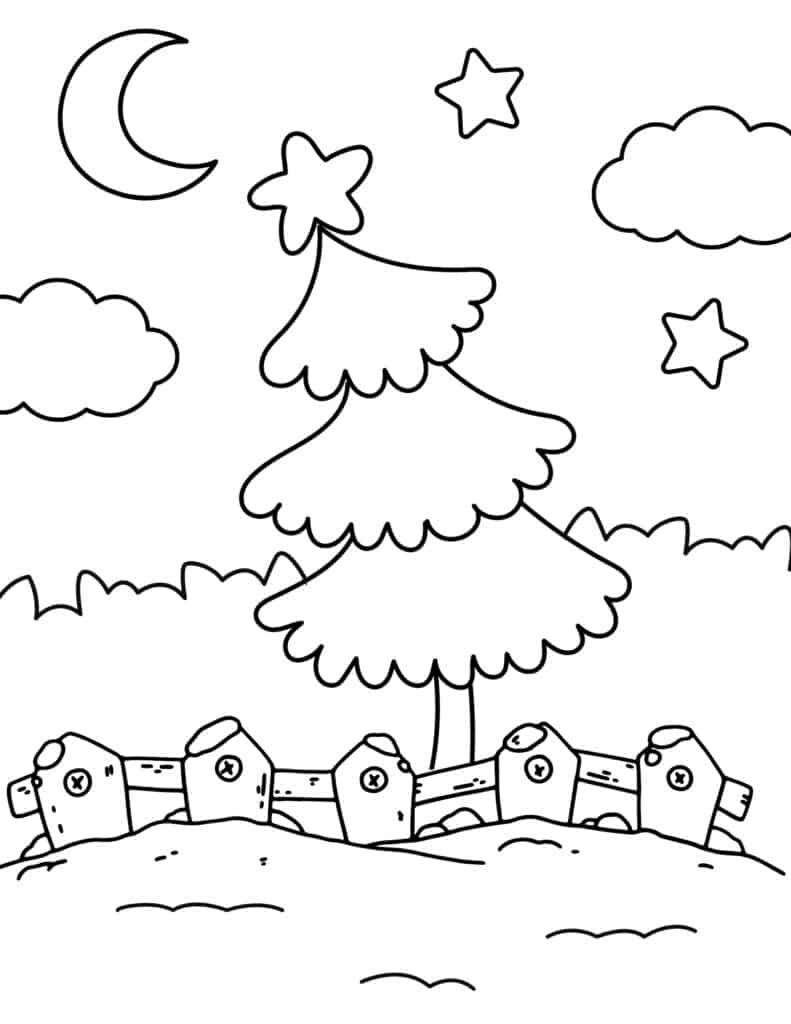 Leaning Christmas Tree with a Star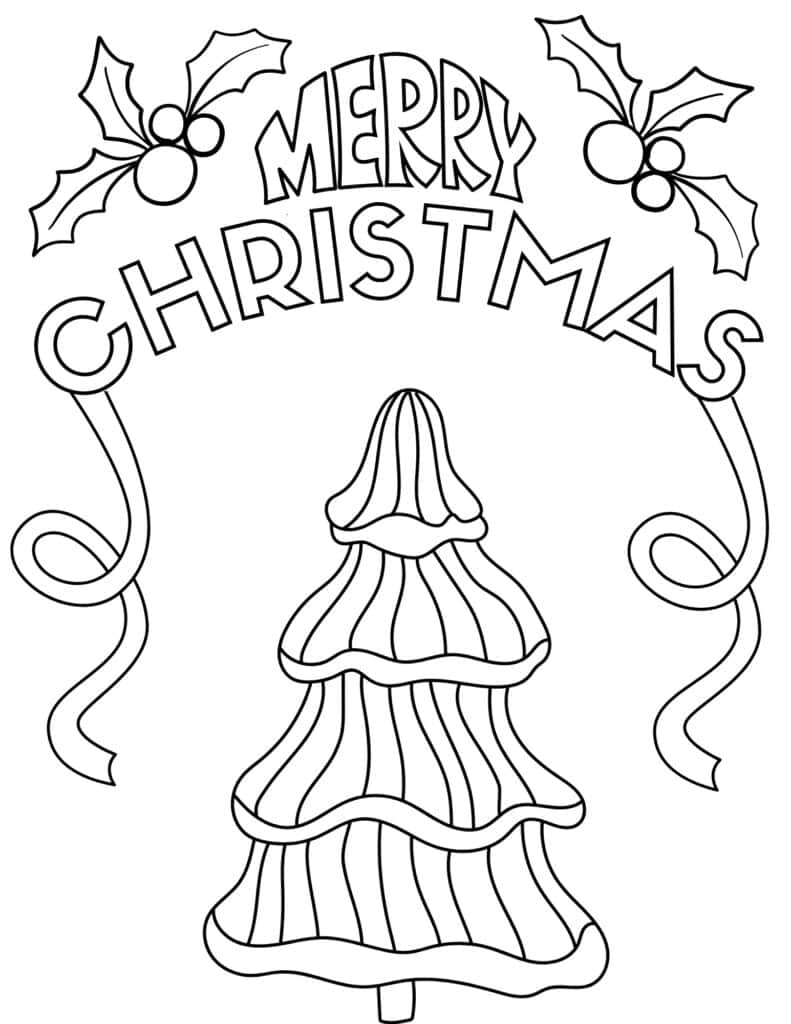 Wavy Merry Christmas Page with Ribbons and Mistletoe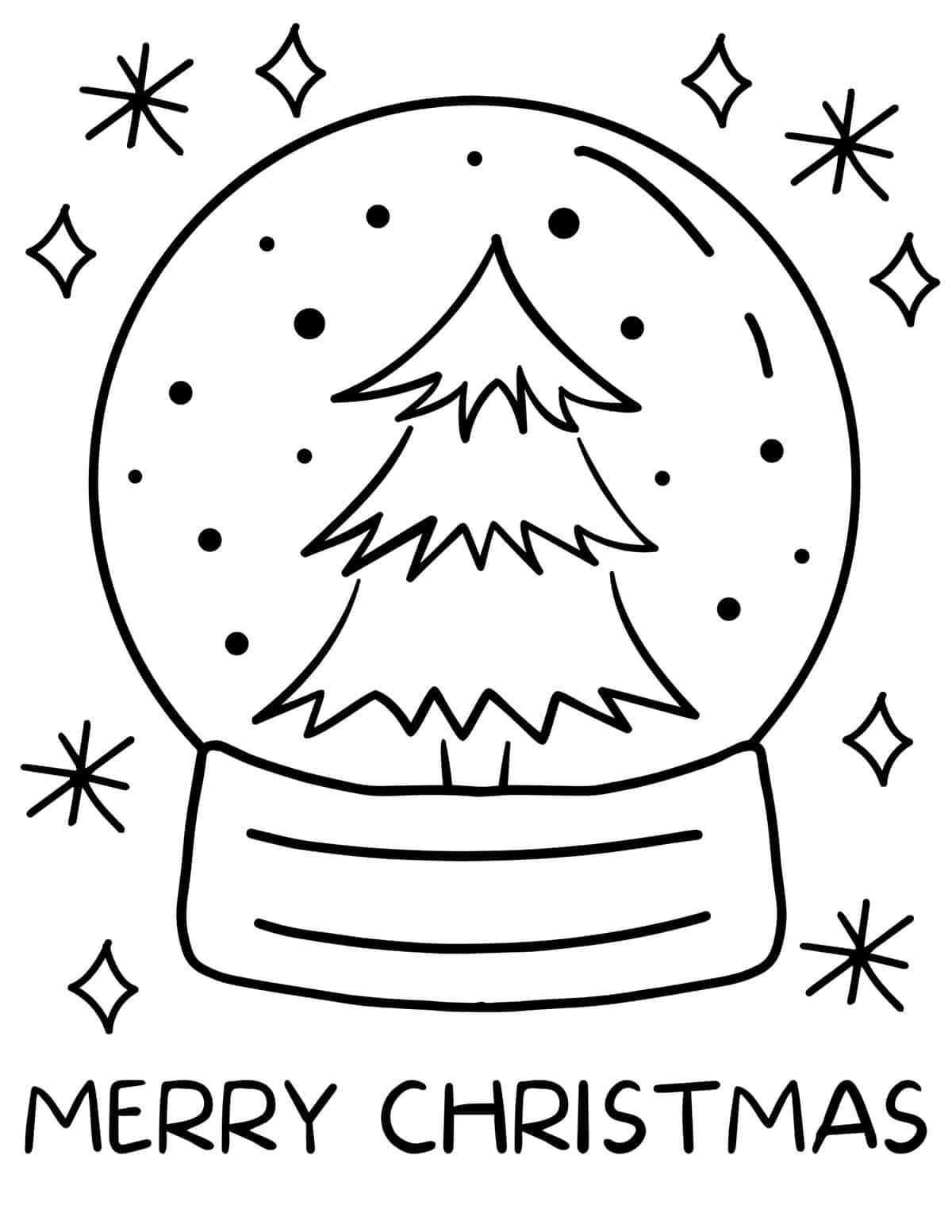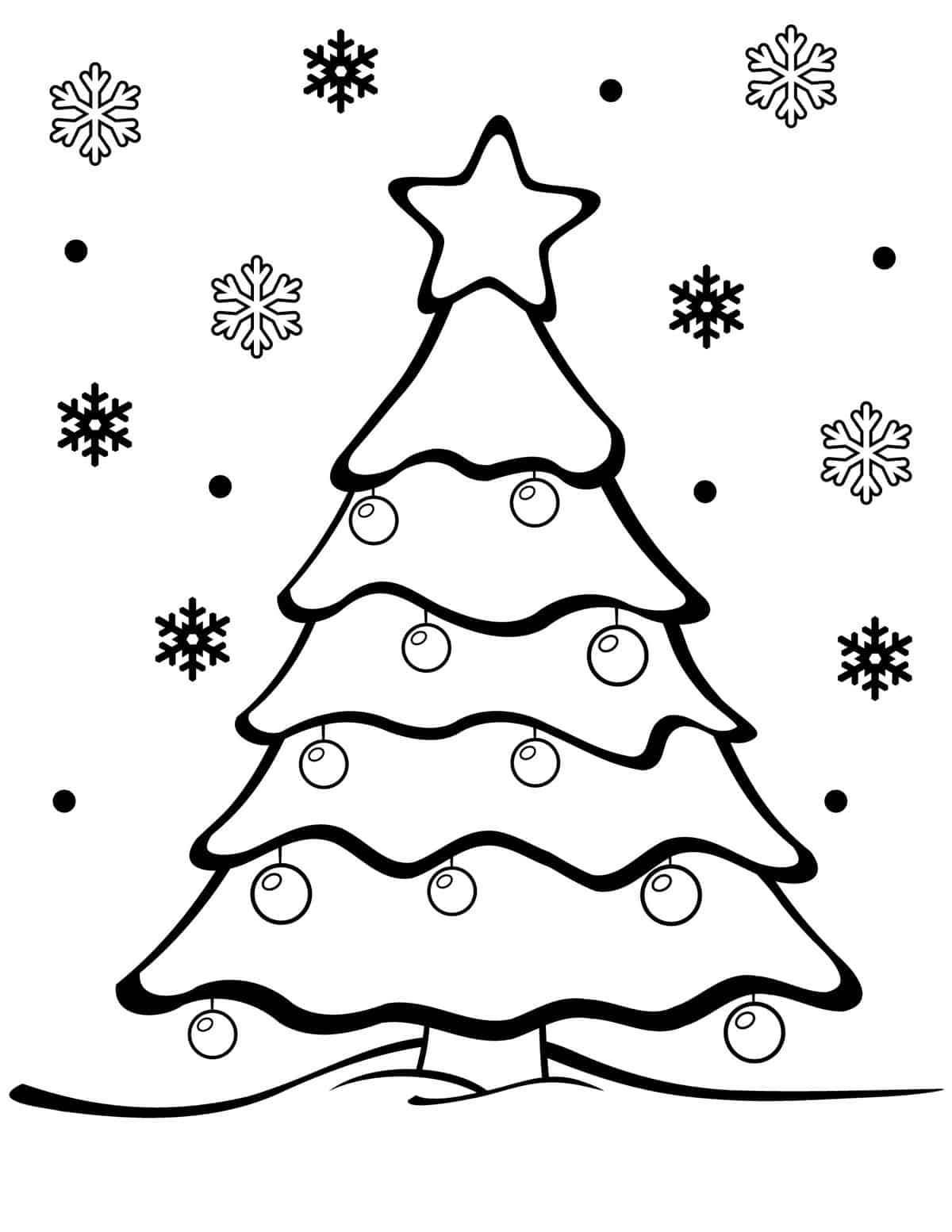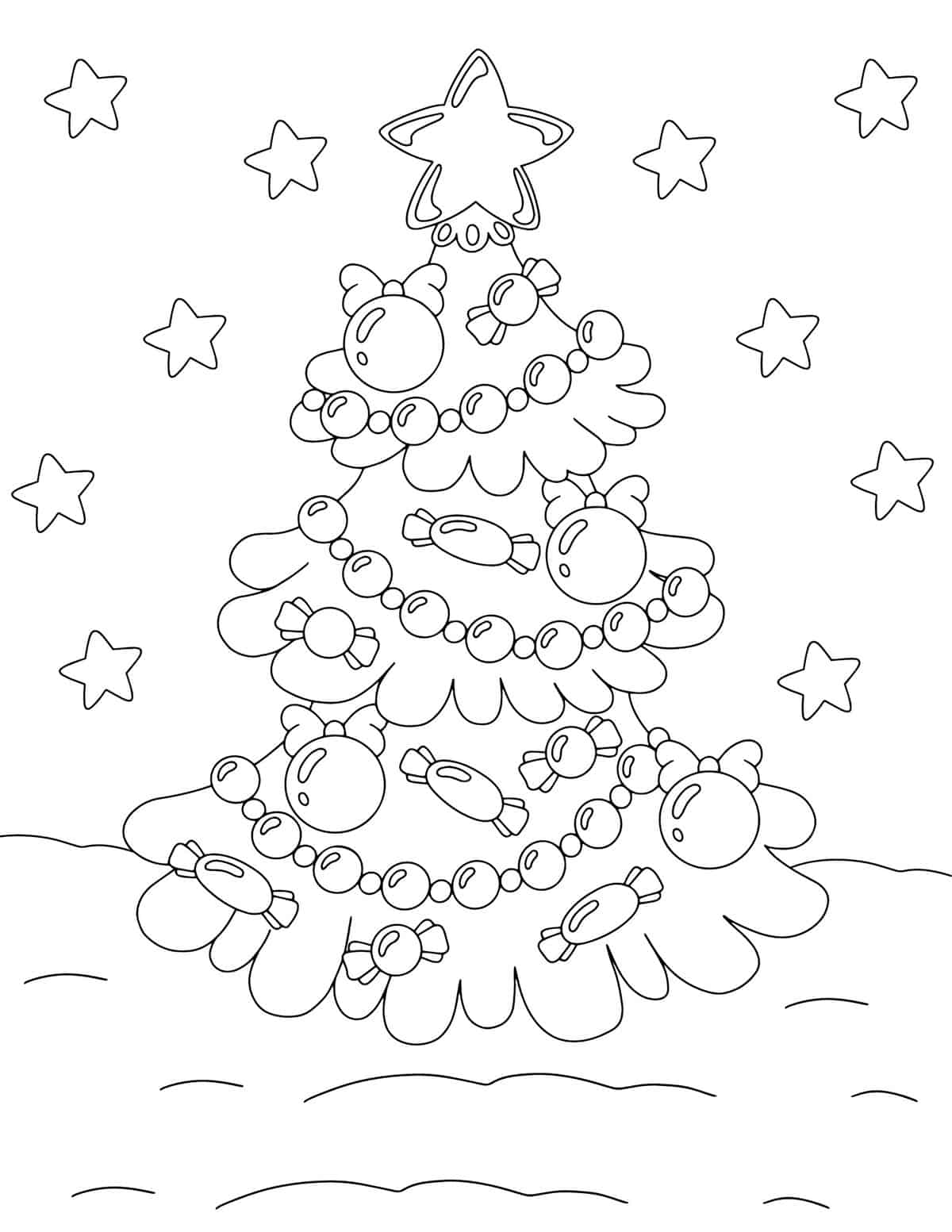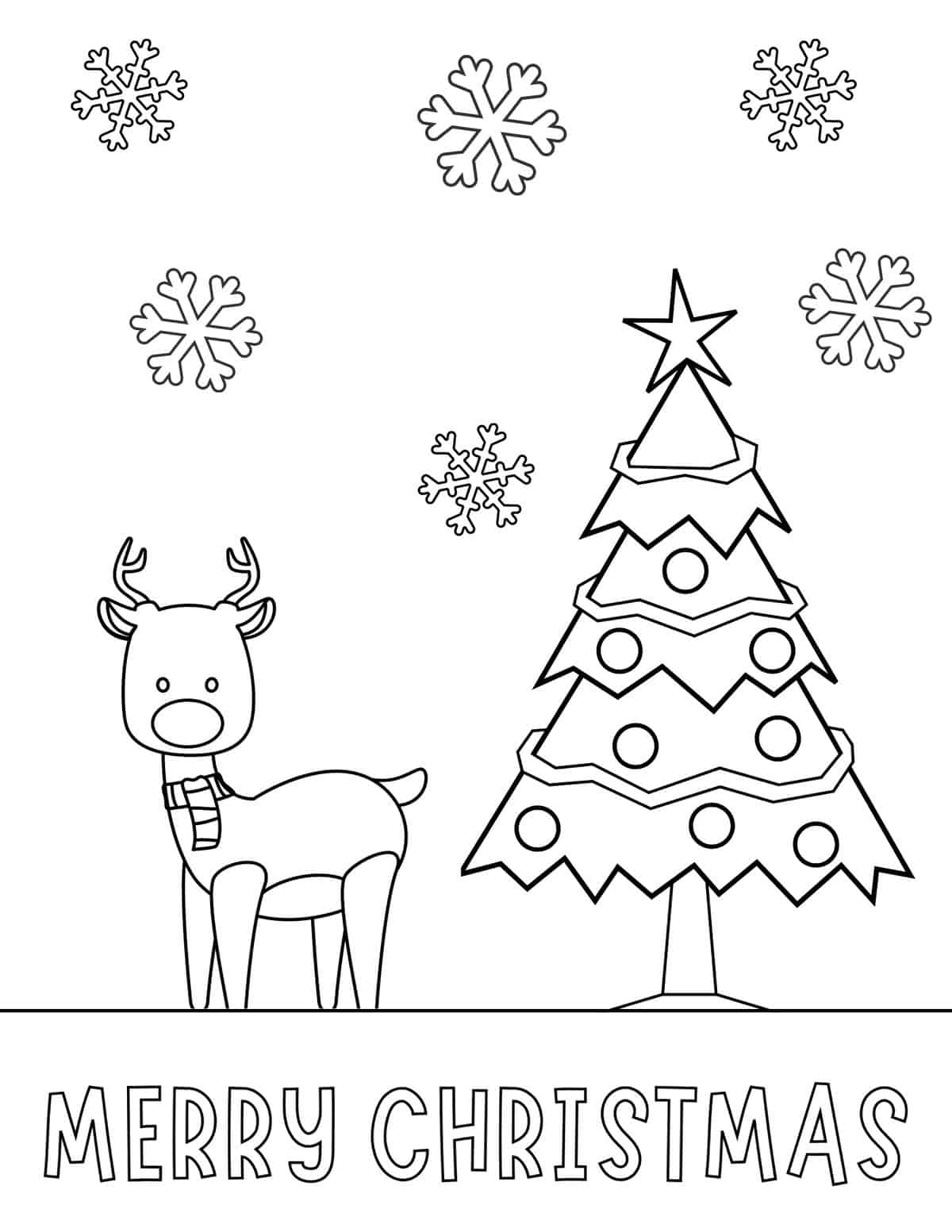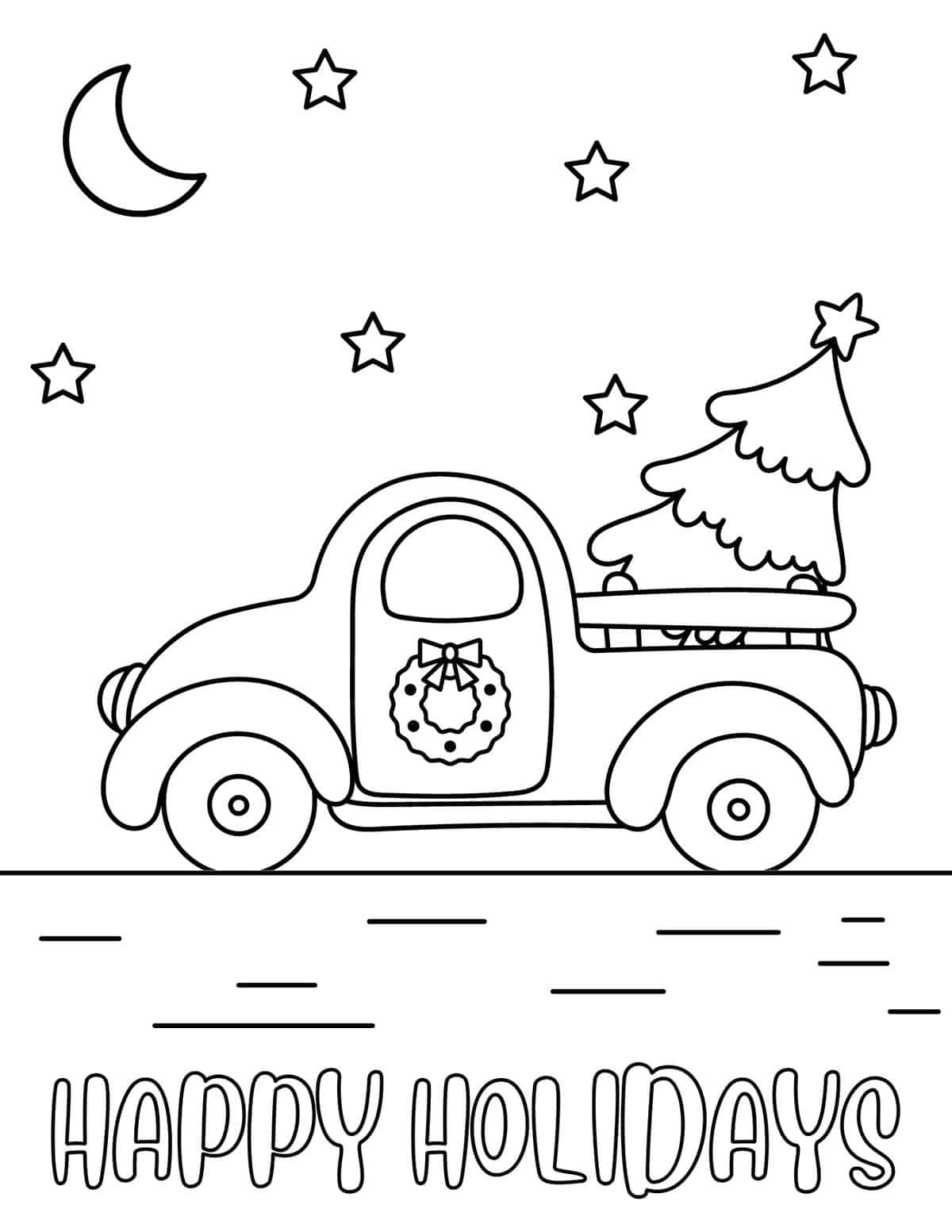 Vintage Truck Carrying a Tree Home
Christmas Tree Coloring Pages for Older Kids, Teens and Adults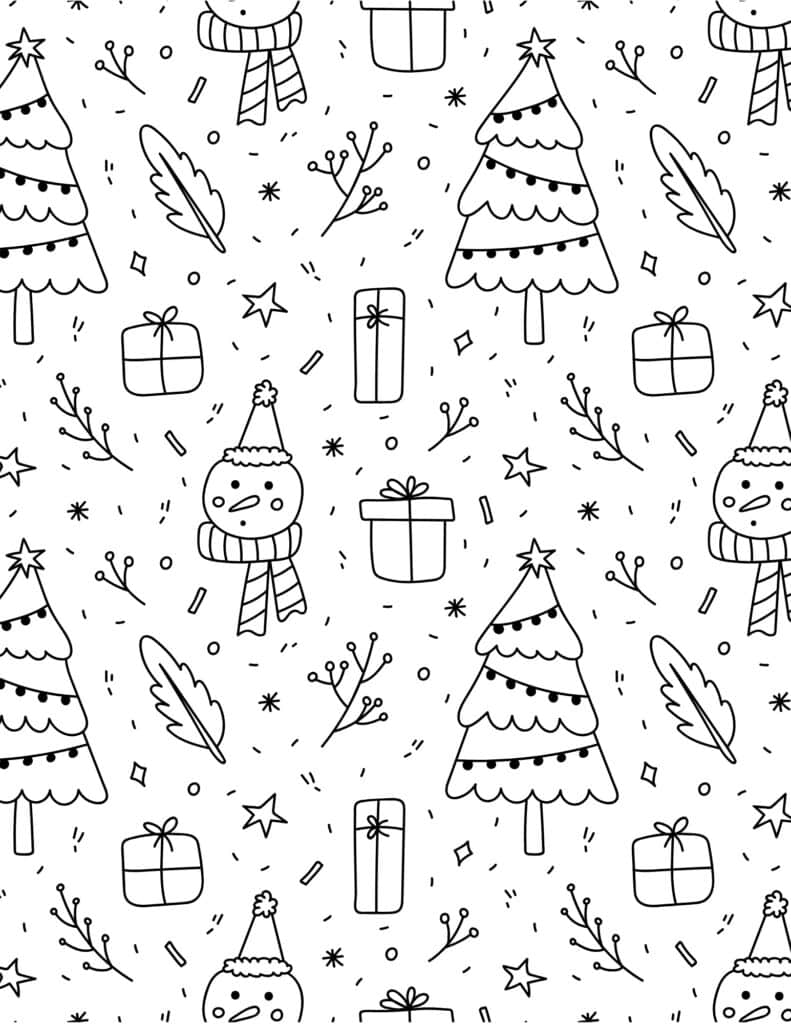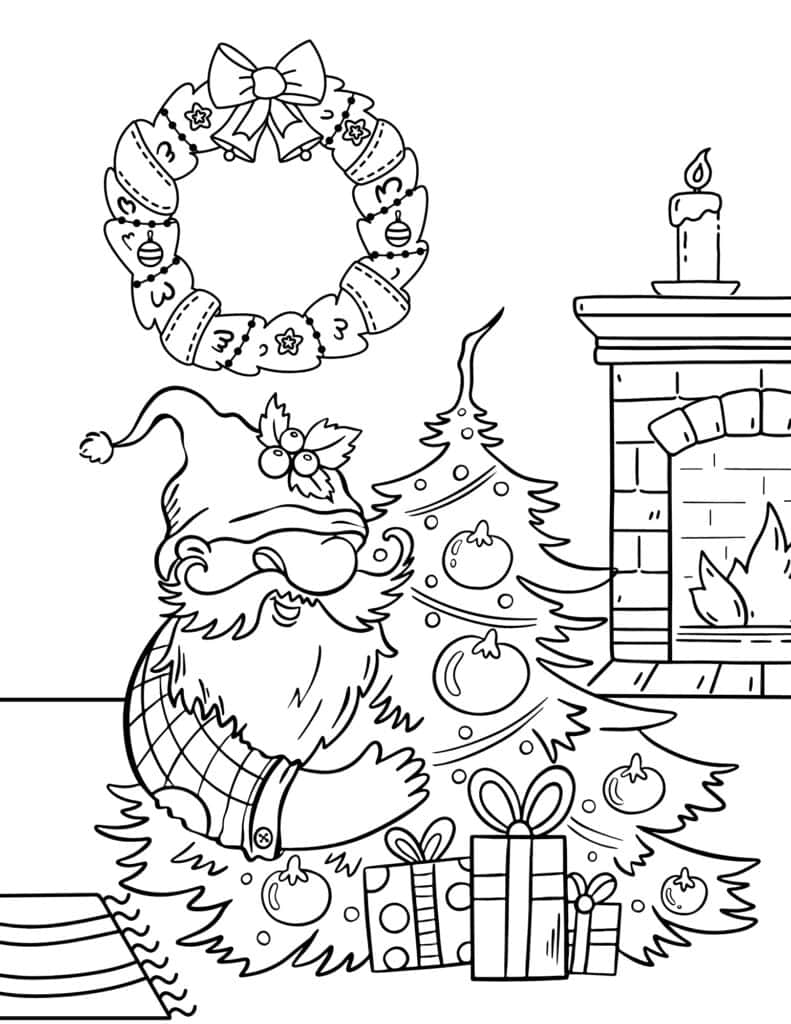 Cartoon Santa with Christmas Tree and Gifts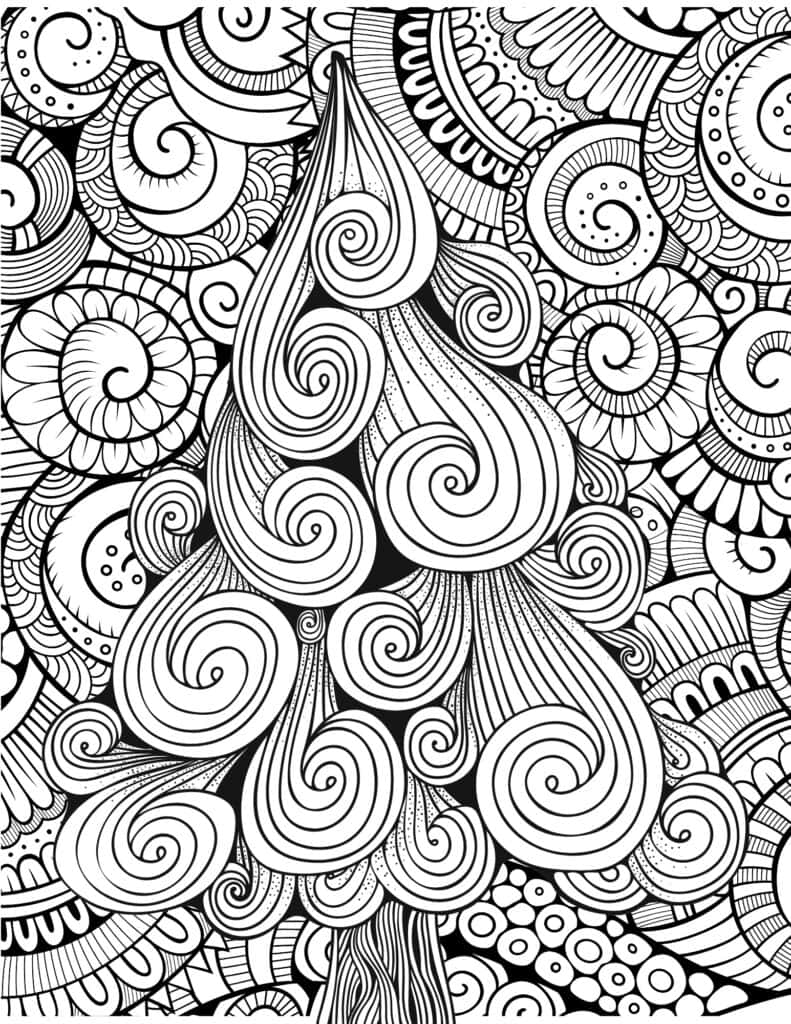 Swirly Christmas Tree Pattern for Adults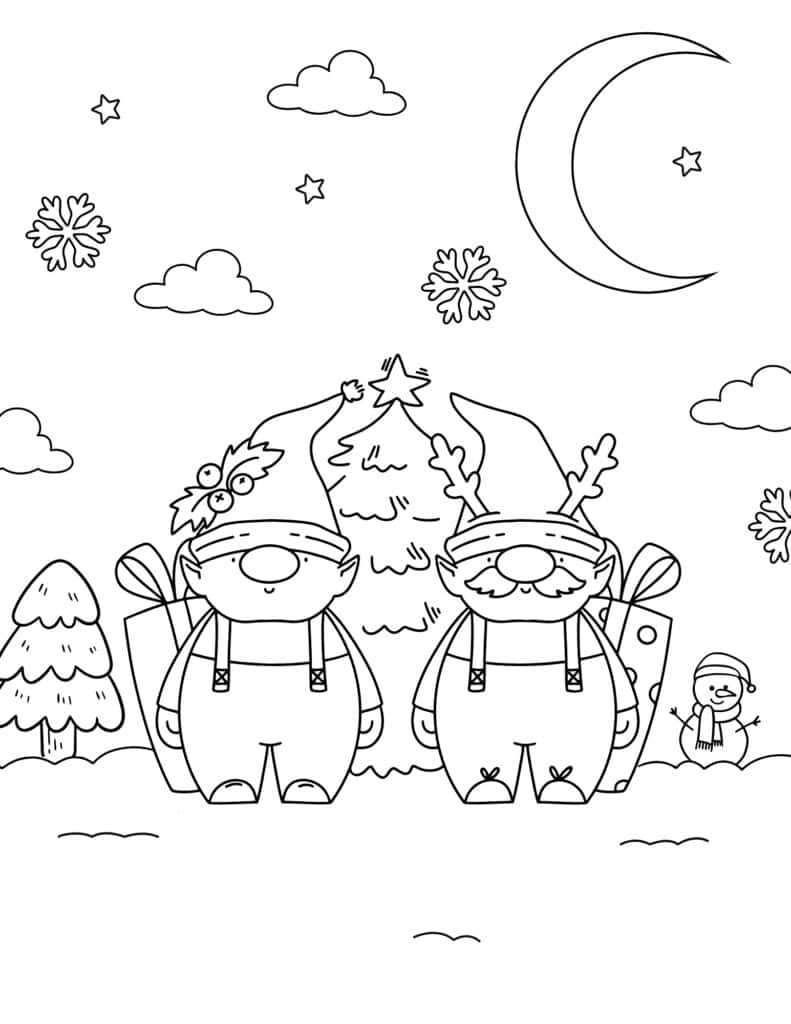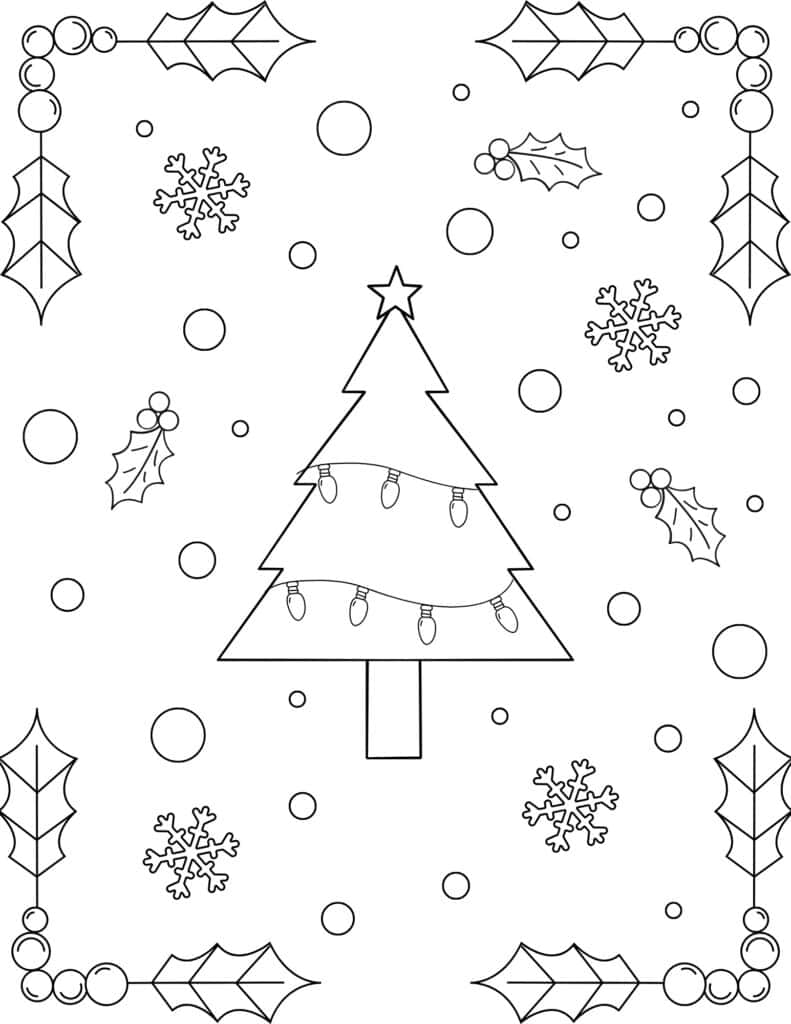 Tree with Snowballs, Snowflakes and Mistletoe Border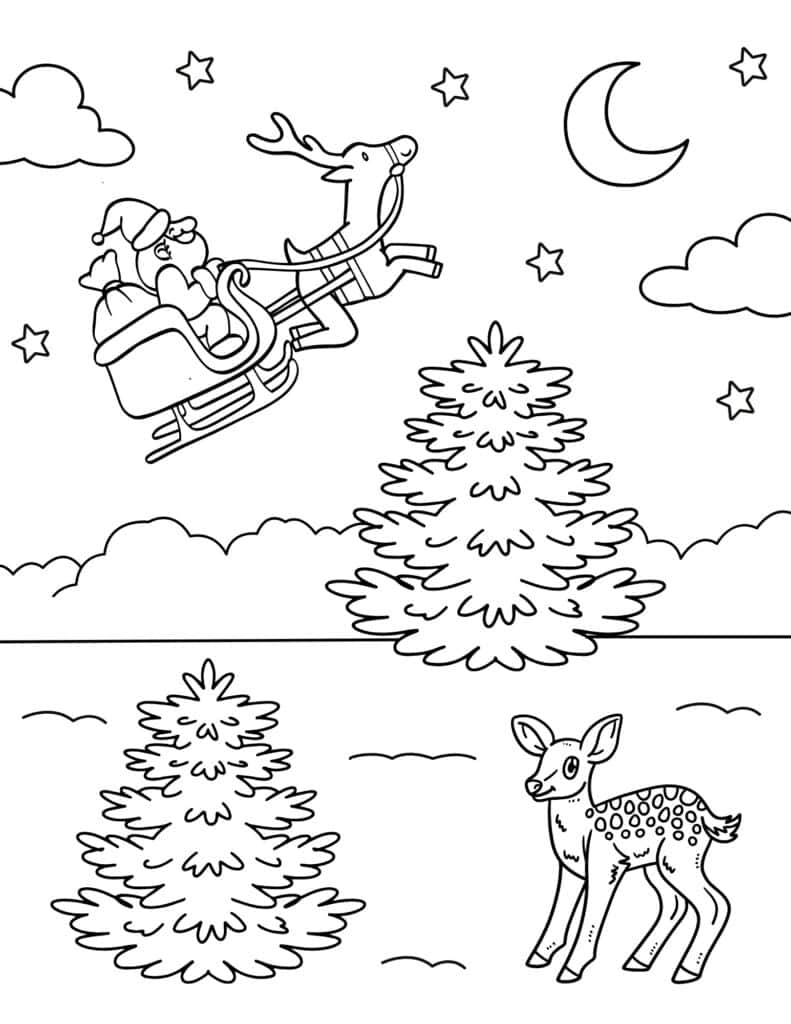 Winter Scene with Trees and Santa Flying Overhead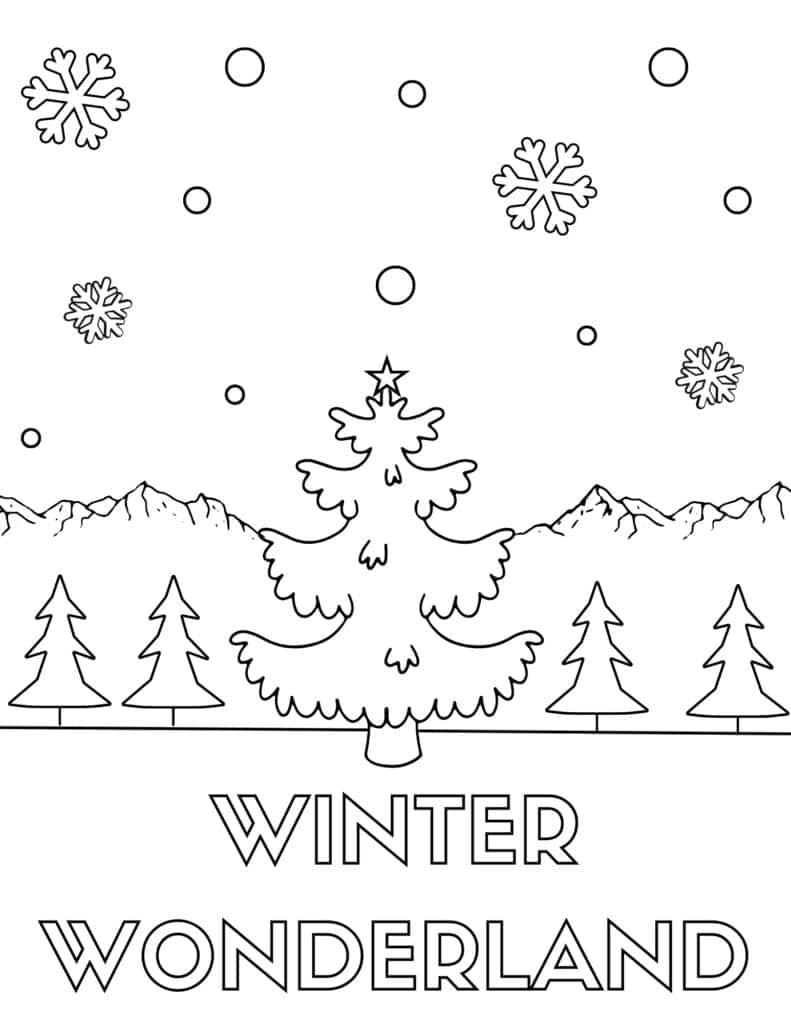 Winter Wonderland Trees Coloring Page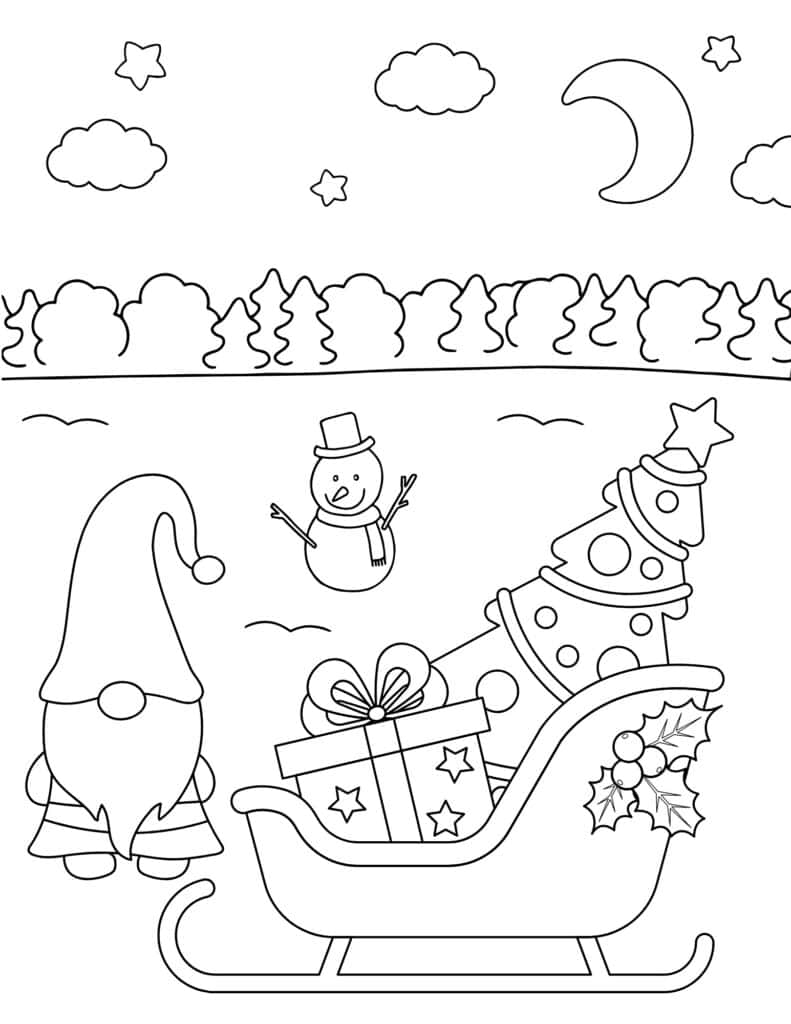 Santa and a Tree on His Sleigh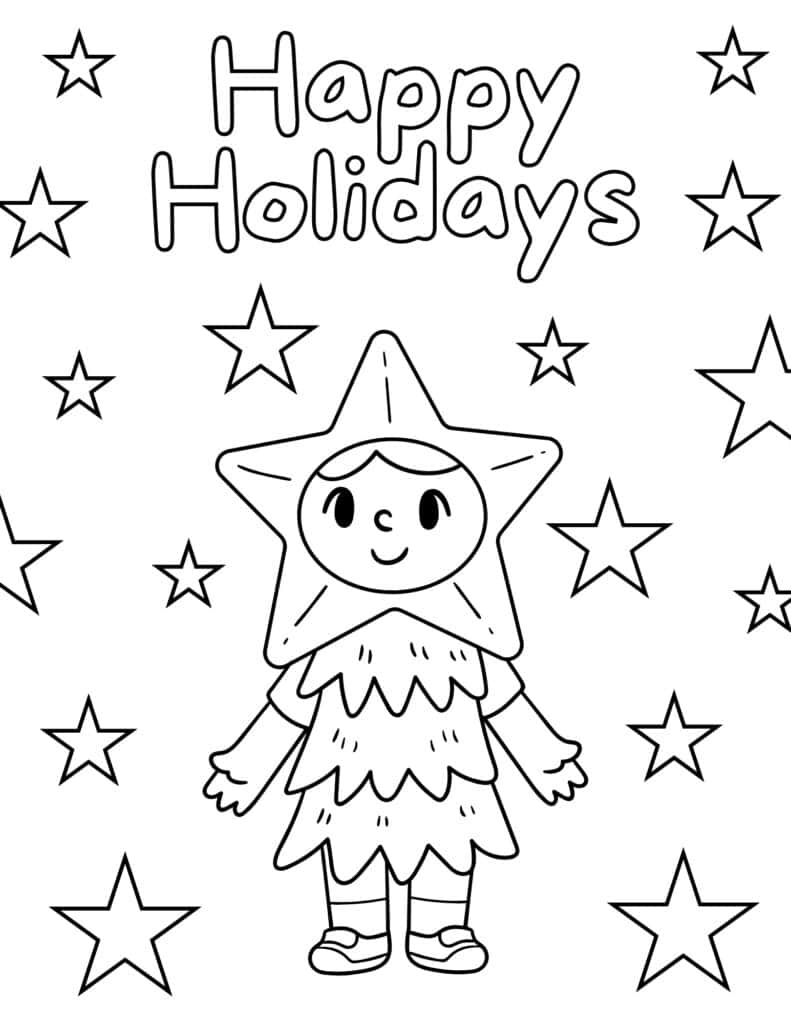 Girl Wearing Christmas Tree Costume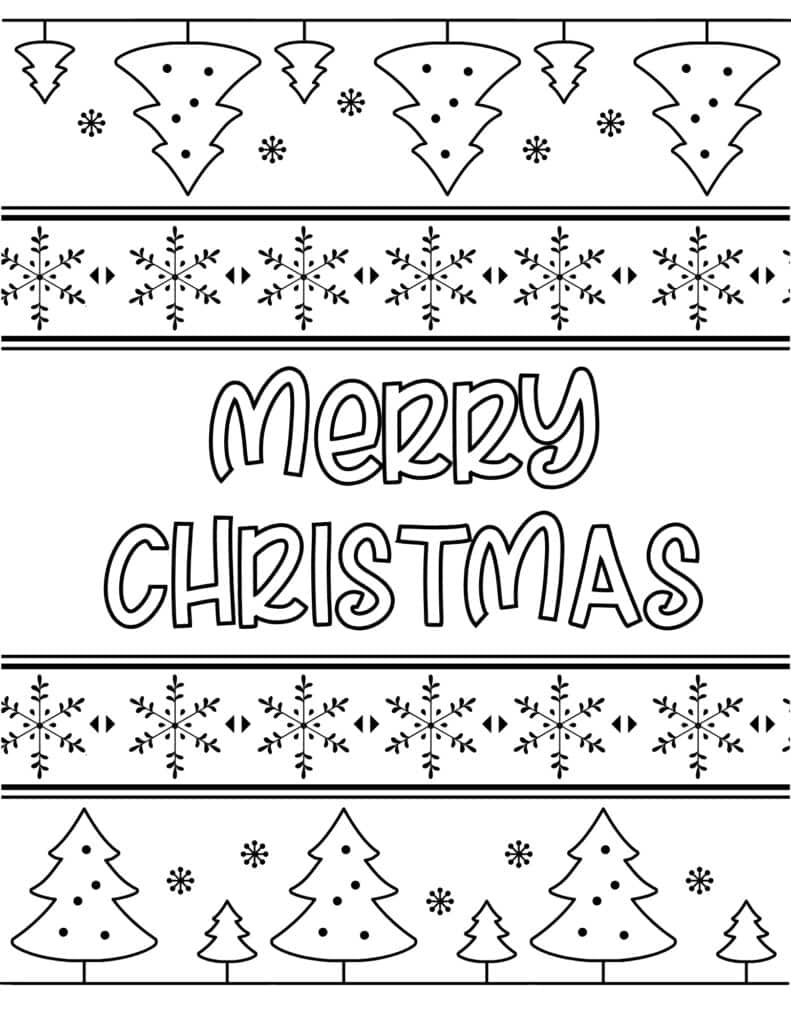 Merry Christmas Patterned Design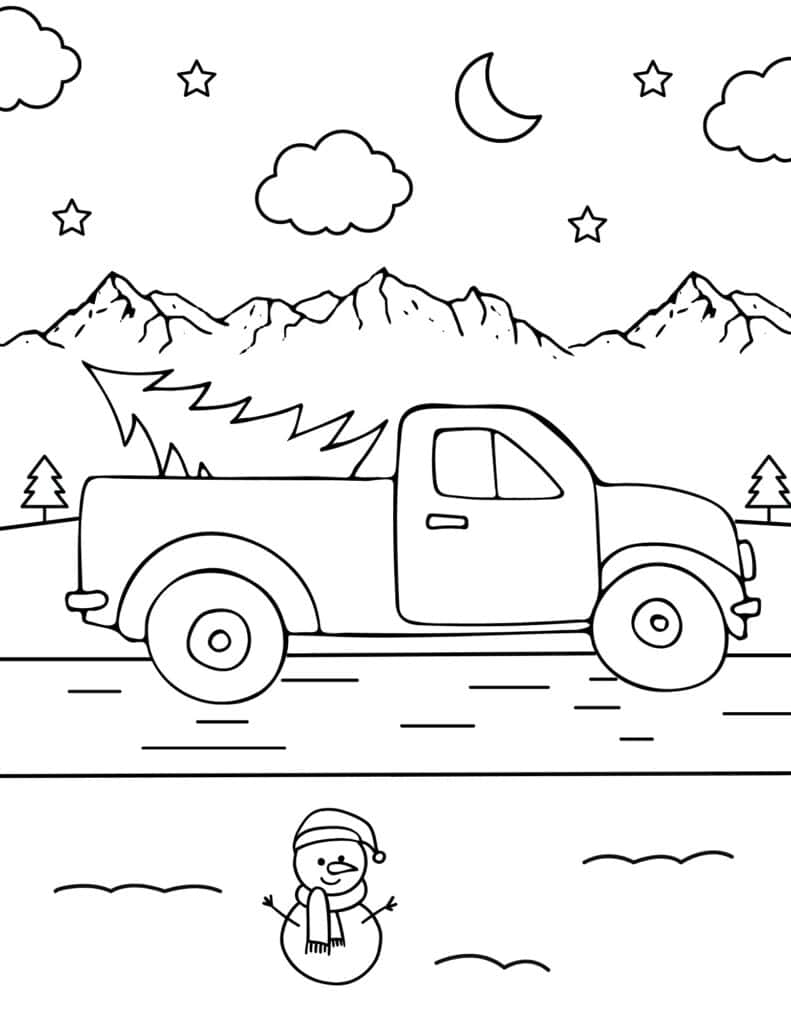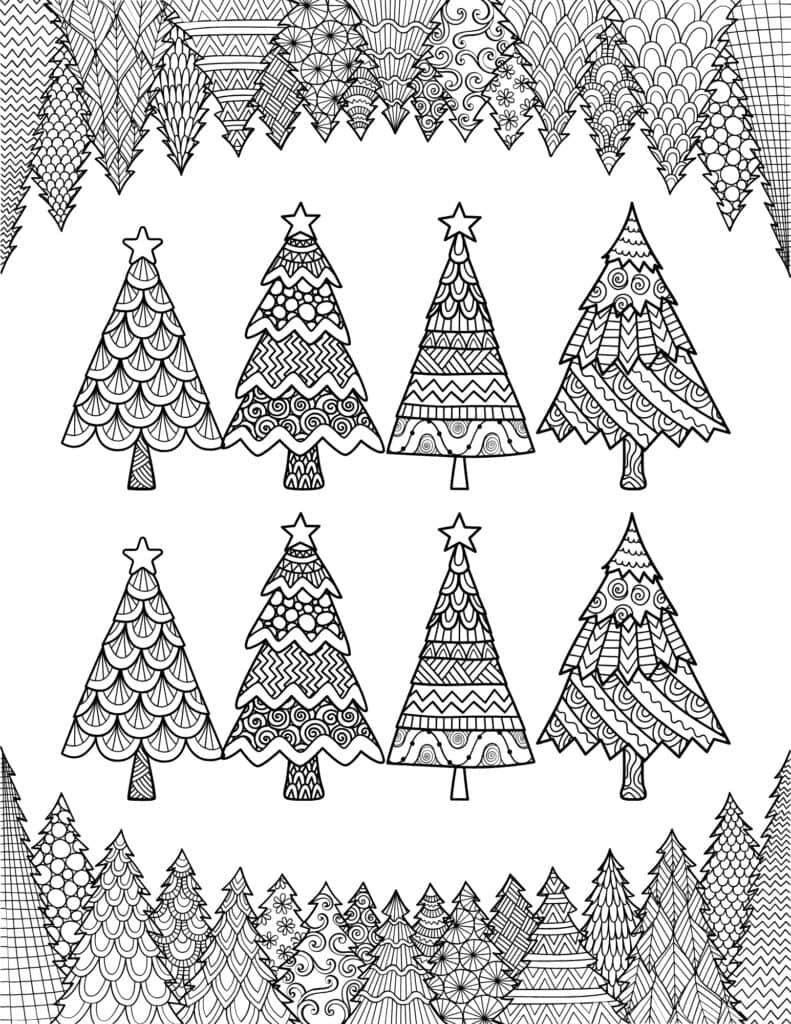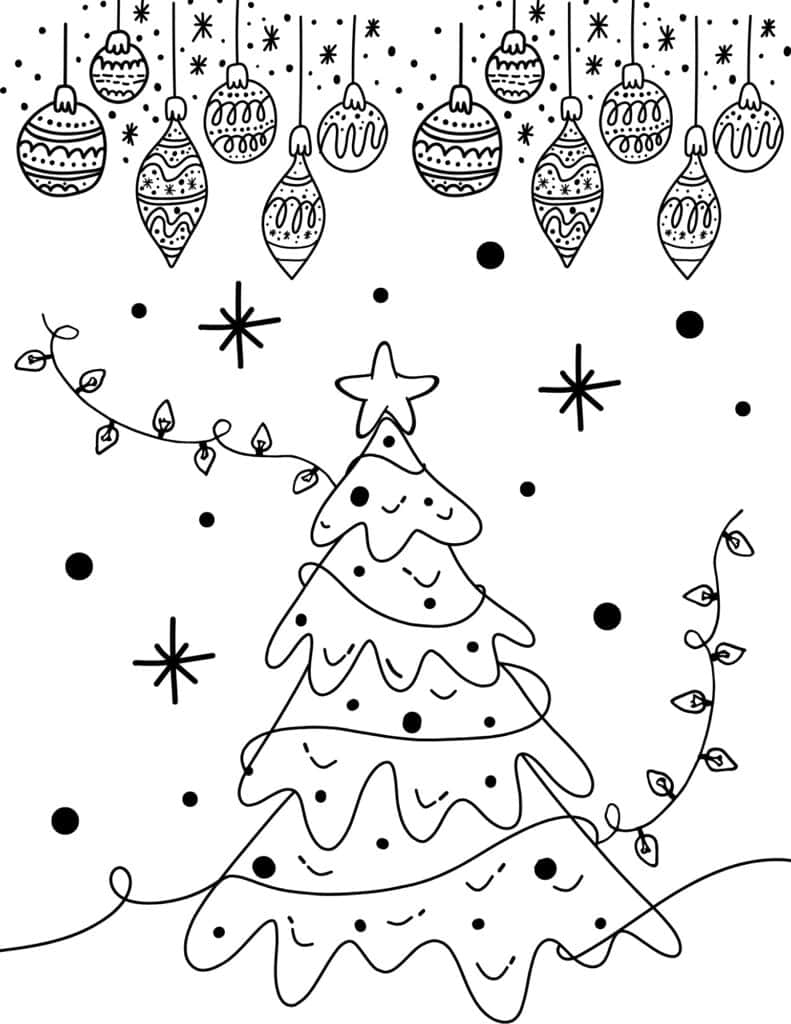 Line Art Sketched Holiday Design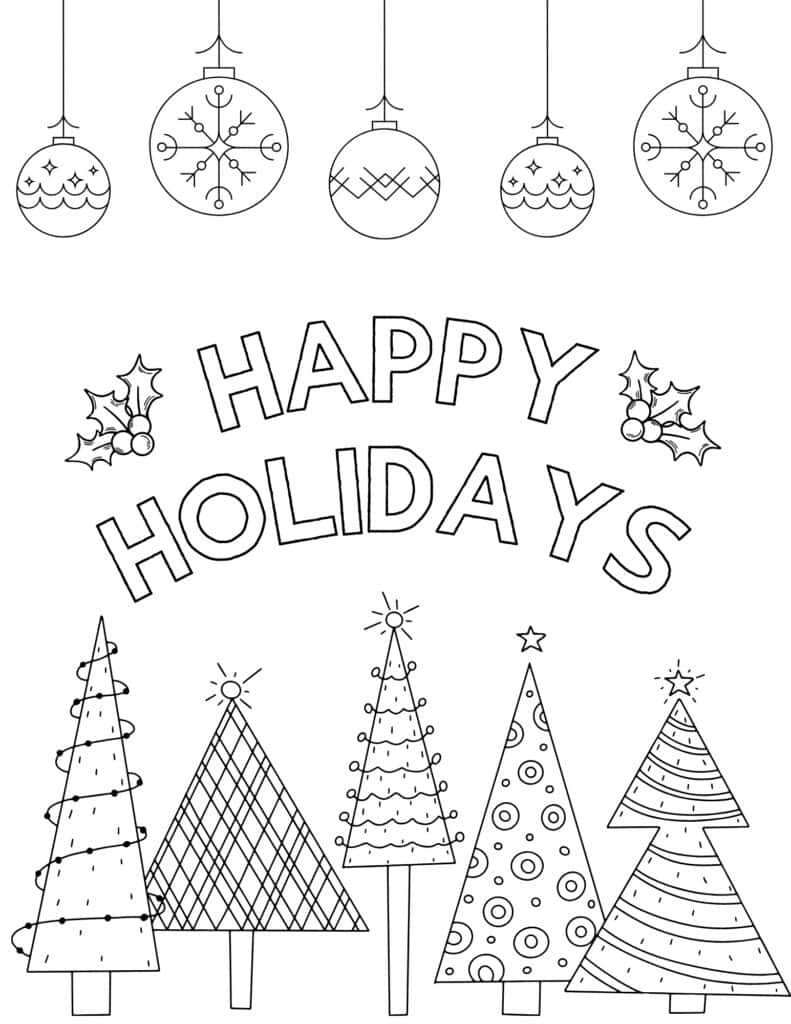 Happy Holidays Sheet with Modern Decorated Trees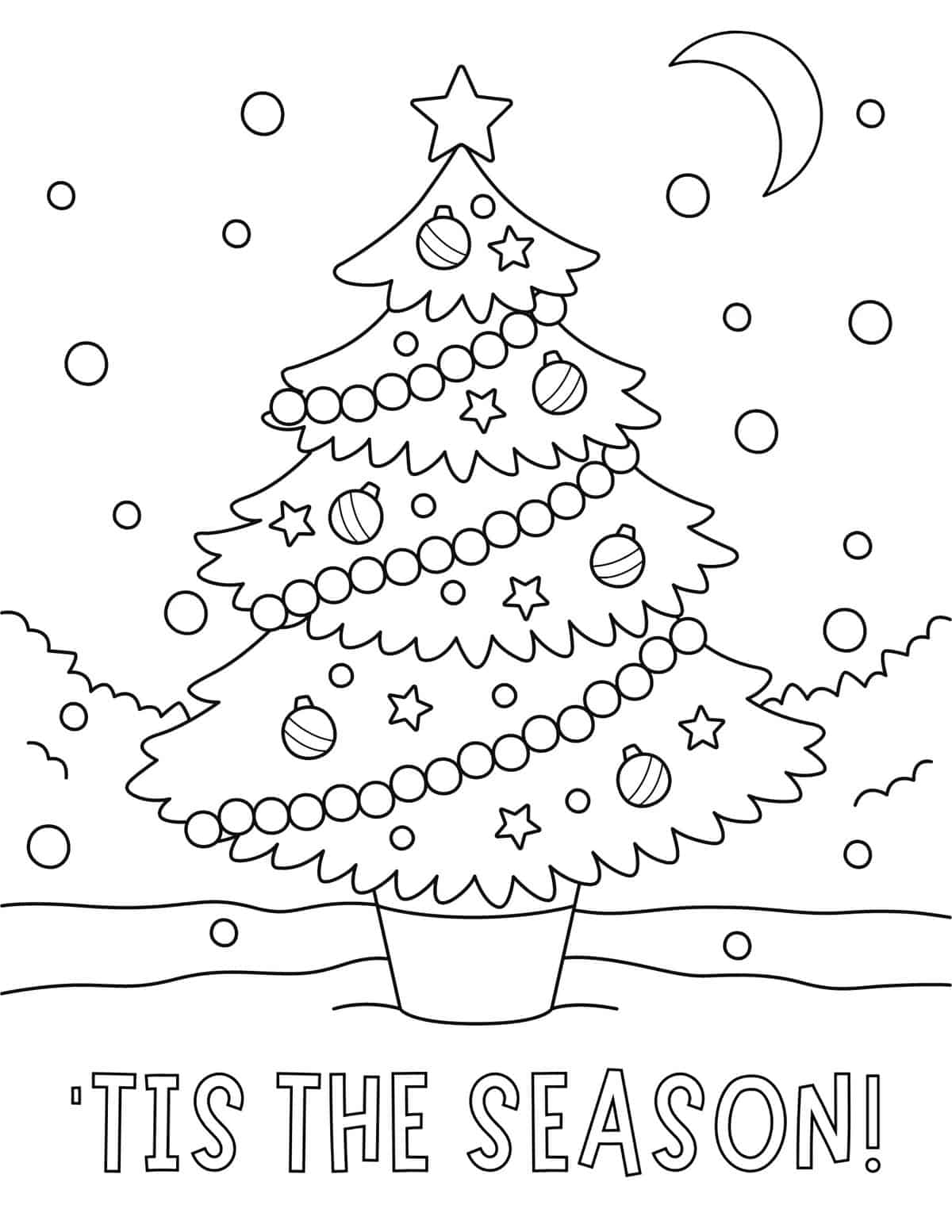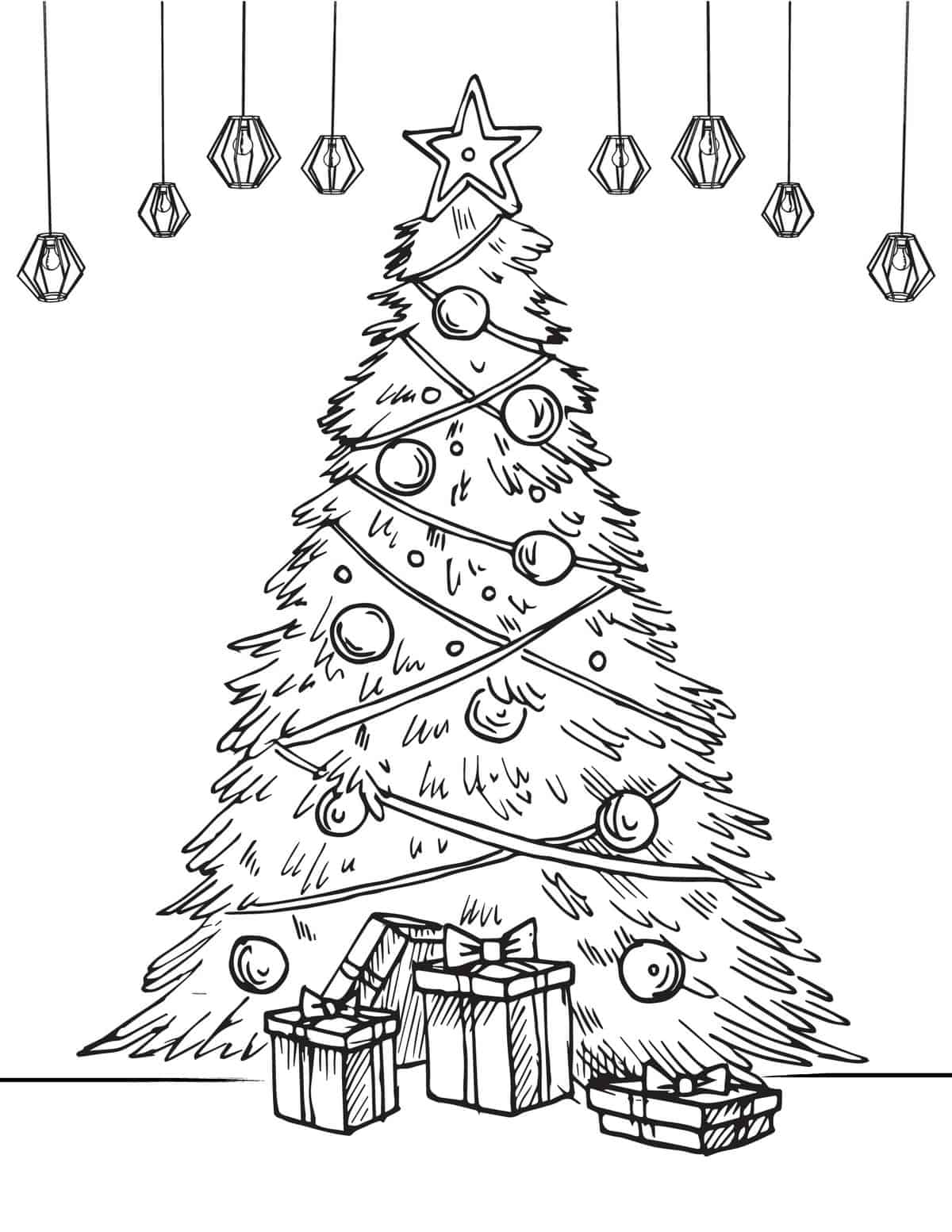 Hand Sketched Tree Coloring Sheet
More Coloring Pages
More Christmas Printables